Best Camping Gadgets
last updated
Sep 11, 2019
If you are on the hunt for the best camping gadgets, then you have come to the right place! Here we go over the top camping gadgets currently available on the market as well as the pros and cons and what to look out for before buying your camping gadget.
Whether you are an avid outdoor enthusiast or just need
camping
gadgets for your yearly family camping trip, you will benefit from the portability, durability, and ease of use of all of the best camping gadgets featured in our list of product reviews.
Nowadays there are a ton of
camping
gadgets to choose from—literally! This can make it really difficult for you to narrow down the top camping gadgets currently available, but don't worry because we have already done it for you.
Check out the top camping gadgets we found during our research!
In a Hurry? The test winner after 9 hrs of research

Portawipes
Why is it better?
Has four bonus waterproof cases
Become large, soft, and strong
Hypoallergenic, preservative-free, fragrance-free, odor-free
Organic and biodegradable
Can be reused
In a
Hurry? Editors choice:

Test Winner: Portawipes

4
Researched Sources
2.1k
Reviews Considered
9
Hours Researching
22
Products Evaluated
Compatibility
Portability
Ease of Use
Features
Value
By Default
Criteria Used for Evaluation


Compatibility
The camping gadgets you invest in need to be compatible with your needs and work for your lifestyle. Make sure to get something that works for you and not a camping gadget that just works for everyone else.
For those who camp, it's a fun, relaxing, and enjoyable experience. If you research the location and make sure you plan for the trip, you can have that extra fun time. If you aren't prepared, camping can be far from fun. Finding out information like the weather, the facilities or lack thereof, the need for essentials like toilet paper, campsites and their rules and regulations, and fire starters.
There are plenty of camping gadgets and gear available that can keep you warm if it gets cool, dry if you get stuck in a rainstorm or fall into a creek, or keep you full of power so all your electronics work for you. Always try your camping gadgets in advance so you know exactly how to use them when you are at your site and also to check in case there is anything extra needed to get them working.
Check batteries to make sure they are full and work, try out your tent in your backyard, check how your portable stove works. Things like this will make your trip go more smoothly. Ensuring camping gadgets you buy is compatible with your needs at the location you choose and that you know how to operate them and ensure that they work will all be important aspects of ensuring that your trip goes smoothly.


Portability
The best camping gadgets need to be really portable--after all, you will be in the great oud doors when you need the camping gadget. Make sure you get a camping gadget that is portable enough for your needs.
One of the most important features of packing gear is portability. the ability for your gear to be easily compacted and packed away in the most space-efficient manner. Space is usually an issue, the amount you have in your vehicle, and the amount you have at the site make the easy portability of your gear essential.
Gear that is light will be easier to pack and carry than heavy bulky gear. Gear that can have multiple functionalities will also be important to the overall efficiency of your packing and your abilities while you are enjoying the quiet remoteness of the great outdoors--and if you love being outdoors, multi-functional camping gadgets clutch.
At the end of the day, you know what you need from your camping gadgets. While all camping gadgets should be lightweight and easily portable, that does not mean that all camping gadgets are as portable as you need them to be. Make sure you get a camping gadget that works for you and your needs.


Ease of Use
Not all camping gadgets are the same and some camping gadgets are easier to use than others. If you want something that is hassle-free, make sure to prioritize how easy it is to use--we did!
As you can see from our list of reviews, there are a lot fo different types of camping gadgets to choose from--and not all camping gadgets are the same in terms of how easy they are to use. If you are used to using all types of camping gadgets, then you will most likely not have an issue with any of the selections on our list.
On the other hand, if you are a novice or not a frequent camper, a lot of these camping gadgets may be pretty frustrating for you to use and get used to--especially if you don't have someone to help you out. We made sure to evaluate each of our top camping gadgets picks base on how easy to use they are on average.
Make sure to keep your own needs at the forefront and only invest in camping gadgets that you know you will use and will be able to handle. Try to get selections that come with in-depth instructions and--here is the most important factor--make sure to get to know your camping gadget before you go on your first camping trip with your camping gadget.


Features
Not all camping gadgets are the same--as you can see from our list of the best camping gadgets. Make sure you invest in camping gadgets that offer the features that you need and that work for your needs.
If you took a good look at each of the camping gadgets we have featured in our list of reviews above, then you may have noticed how many different features some camping gadgets have to offer. So, whether you want camping gadgets packed with features or something that cuts to the point, you will love the variety of camping gadgets we have to offer.
We made sure to rate each of the camping gadgets we chose to feature for our readers base on all of the features that they have to offer. That being said, it is important to note that we did not rate the camping gadgets based on how many features they have to offer but rather based on how effective and efficient the feature they offer actually are.
All in all, you need to sit down and figure out what you need from the camping gadgets you are going to get and invest in. There are a lot of camping gadgets out there to choose from, so you need to make sure you know exactly what you need to ensure you are investing your money in camping gadgets that fit your needs.
Value
Value is important and it is not just about price. If you are on a budget, however, choose the camping gadget--or camping gadgets--that works best for you and if it is too expensive, then save up!
There are a ton of camping gadgets and neat tools or gear you could try but you may not necessarily need them. Finding suitable options that will maximize your space, be super functional, and come at the right price will be the best options. Not everything you buy needs to be top of the line and a huge monetary investment.
However, you also shouldn't pick something up just because it is cheap. Trying out a product to see if you like it at a moderate price is the way to go. If it doesn't' work well or it is not that practical at least you didn't spend a ton on it and you are a bit smarter next trip. If it works great maybe getting another of the same or investing in a more durable or higher brand depending on the functionality could be worth it.
As time passes and you have gone on a few trips you will figure out what pieces work best for you, what you could use, and what you could do without. Then you can be picky as to where the best deals are for the most durable and functional gear. Ideally, if you are wanting to go camping regularly, only buying cheap items that won't last will tend to add up in cost over time.
So, find the best-rated products in each category and compare prices against the functionality and use you have for them to find the overall best value. If you can use these products time and time again and they can offer you long term operational value then they are going to be well worth your investment and time.
Expert Interviews & Opinions
Most Important Criteria
(According to our experts opinion)
Experts Opinion
Editors Opinion
Users Opinion
By Default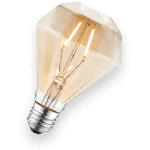 Test your New Gear
It is always a good idea to test out any new camping equipment at home prior to using out in the field so you can get familiar with its operation and to be sure it is working properly.
Plan, Prepare, Tell a Friend
Always plan ahead your trip and know the weather forecast in advance. Be prepared in the event of an emergency. Always tell a friend about your travel plans, destinations, and when you plan to return.
Other Factors to Consider


Versatility
Camping gadgets that have dual functions will help in case you have an issue with one. For instance, while the intent is always to focus on a camping fire, don't let that be your end-all to your only able to make a fire. Fires are an essential part of camping, warming you on cool nights, cooking your food, or giving you light. It is not always as easy as it may seem to start a fire, however.
Winds, dampness, and other environmental factors could lead to difficulties and if you can not make your campfire, you should have something as a backup fire or heat source. You should also plan on how you can function without a fire. Being prepared for anything, fire or no fire, in this instance, will ensure that no matter what comes your way you will be ready.
As long as we are discussing campfires, it is also of important note to advise that in some environments fires are not allowed all-year-round. Check your local fire authority site or call the campsite you are visiting to establish if you can even make one during the time you are going. Barbeques make a good back up just in case.
All in all, you need to invest in camping gadgets that are versatile enough for you and your needs. At the end of the day, you are the one who will be using the camping gadget that you decide to invest in, so make sure you focus on camping gadgets that offer all of the features and functionality that you need.


Accessories
You can get lost in all the camping gadgets and gear when you are shopping for and packing for your next trip but don't forget the daily necessities that are less than glamorous. Don't forget any medications you may need and always pack the essentials from the medicine cabinet including bug spray, SPF, Advil, allergy medication, and hydrocortisone.
Be prepared for anything and ensure you have a fully stocked first-aid kit. If your tummy rumbles some Imodium or Pepto may be needed. Don't' forget the trash bags and the ability to clean up after yourself when you are done. If you are really out in the bush, ladies may appreciate some disposable and biodegradable wipes and toothpaste can make all the difference in the world. Happy camping.
The word accessories may not be the first thing you think of when you think of camping gadgets. However, the best camping gadgets are also compatible with accessories and many come with their own accessories. Camping gadgets should offer what you need and the best camping gadgets for you should offer everything you need in a camping gadget.
Frequently Asked Questions
q:

What camping gadgets should you have for your first camping trip?

a:

If you have never been backpacking before talk with friends or family who may have gone or even go to an outdoor outfitter like Eddie Bauer or REI and speak with a specialist for tips and information. You can also do a search for information online or reference hiking books. Then when you have some good information together pick a place that is closer to home to do your first trip.

This will allow you to spend more time engaging in the hike than you will need to drive and if you are spending a whole day, you won't be drowsy on the road back home. Hiking can take a lot out of you. If you are through hiking, make sure you have camp set up before night falls.
q:

What type of tent should you buy?

a:

Unless you are going alone, buying a two-person tent is the most economical option. These are going to be very light in weight and don't take up much space at all. They will give you space if you end up hiking alone, but if you are going with a friend, it saves more space to pack one two-person tent that packing two one-person models.
q:

Do I need a sleeping pad?

a:

Not everyone needs a pad, but most people really appreciate one. The extra cushioning could mean better sleep for the night and a much more productive next day versus a super uncomfortable sleep that will hold you back to the next day's activities because you are tired, sore, and stiff. Pads not only provide cushioning but they also provide insulation which can be very helpful when sleeping on the cool ground.

There are many options including closed-cell foam pads, insulated air pads and self-inflating pads that you can choose from.
q:

Should I pack a stove along with my other camping gadgets?

a:

Never just hope you can start a fire. A stove is always a smart choice to pack. Single burners weigh less than a pound and they work just fine. Some considerations you need are the type of fuel the stove will burn which can determine which stove you pick. Gas canister options are affordable and very easy to use, for instance.
q:

What kind of clothing should be packed on a hiking trip?

a:

Much of what you pack is dependant on the weather conditions but here are some crucial pieces that are going to be very helpful.
1. Next-to-skin base layers like long underwear
2. Hiking layers like nylon pants, t-shirts, sun shirts with built-in sun protection, hats
3. Clothes that offer warmth like insulated jackets or vests, fleece pullovers, even gloves
4. Waterproof gear to hold out in the event of rain

And, of course, you need to make sure you take a look at the best camping gadget--or camping gadgets--and take them with you. Having the right clothes is important but having essential camping gadgets can be vital.
Subscribe to our newsletters