Best Camping Lanterns Reviewed & Rated for Quality
last updated
Mar 24, 2019
Spending time
outdoors
during the night is a memorable experience that every person would love to become a part of, at any point in time. Camping in the wild would allow you sufficient time to spend with family members and friends. The activities that individuals carry out around the fireplace enable individuals to grow their ties with friends and family members. In as much as the night might be mysterious and magical at the same time, it is always difficult to navigate dark alleys without the right illuminating gear. This is the point at which a good light would come in handy. You would no longer have to fumble through the dark paths while facing the risk of tripping over different obstacles you may fail to notice ahead of you.
In a Hurry? The test winner after 11 hrs of research

Coleman
Why is it better?
5-year warranty
Longer lasting battery life
Water Resistant
Perfect, wide lighting range
In a
Hurry? Editors choice:

Test Winner: Coleman

3
Researched Sources
1K
Reviews Considered
11
Hours Researching
15
Products Evaluated
Effectiveness
Size
Battery Life
Water Resistance
Ease of Use
By Default
10 Best Camping Lantern
5-year warranty
Longer lasting battery life
Water Resistant
Perfect, wide lighting range
Some Users complain that it is costly
This brand would provide you with more lighting and it would cover a vast area when compared to the common 30 bulb LED light. With a capability of 8 D-cell batteries, it provides maximum lighting of up to 75 hours which is convenient for long trips or walks into the dark.
Read more
8 D-cell batteries
This provides extra brightness and a prolonged lighting period of up to 75 hours. It can be recharged at its base and have a dedicated panel runtime of up to 1.5 hours to improve a camper's experience as it guarantees sustained lighting period.
Water Resistant
This is an excellent feature for an outdoor gear especially of the caliber since it is needed to aid a camper during dark nights. The LED panel is safeguarded and prolong the life of the gear.
Cost and Value
This product has been rated as one of the best outdoor gears with up to 5-year warranty, prolonged battery life and water resistant. These features elevate the value of the gear and make it worth every penny.



It is portable
It is made with military-grade materials
It uses up reduced power to light longer
It offers adequate lighting that covers a good proportion of the surrounding
No complaints about its value so far though some consumers may consider this product pricey
This brand would provide you with adequate lighting to cover a larger area around the campsite. You no longer have to worry about going on blind walks around the campsite area anymore. The 30 individual bulbs on this device would provide you with plenty of lighting.
Read more
Feather-light
This type has a streamlined design or a smart construction that makes them easy to pack and carry. This product would fit perfectly on any particular backpack of your choosing.
Military Grade Construction
Vont 2 is constructed to withstand different kinds of adverse situations that it would be subjected to. Other than the fact that its materials are highly resistant to damage, this product is also water resistant.
Cost and Value
Regardless of the price at which you would buy this product, buying it would be beneficial to you in several ways. It uses up very little power and provides adequate lighting making it a suitable resource to use both indoors and outdoors. It has a foldable handle that can be used to hang it on the tree or carry it around.



Offers the best customer service
It is highly portable
It is multipurpose
Comes in a variety of colors to choose from
Ultra bright with 360 degrees coverage
It may arrive faulty though it would be replaced for you once you return it
If you want a product that would give you value for your money then, the MalloMe brand is what you are looking for. This product is available in different color designs including Blue, Black, Green, and Gold. This item is considered a lifesaver in different kinds of situations.
Read more
Ultra Bright
This brand illuminates a circumference of up to 360 degrees with a 146-lumen capacity to provide you with the best lighting. Its brightness and large coverage make it a suitable camping gear.
Durable Design
It is designed to stay viable for the longest duration. You can collapse it into a small sized item for easy storage and transportation. It is powered with AA batteries that are sold separately from the product itself.
Cost and Value
This equipment would save you in ways that you would not have thought possible. It has a prolonged lifespan; it is compact, lightweight and highly portable to come with the greatest level of convenience for you. It can be used for countless purposes depending on your needs at different points in time. You could use it as a reading light, work light, blackouts light, hurricane light, as an auto emergency lighting for your car and a lighting for outdoor fun activities. Any issues with the product would be addressed in the best way possible within the shortest duration to provide you with a great experience making it a wise investment decision.



It is highly stable on any surface
It has large area coverage due to its 360 degrees lighting capability
It is portable
It has a battery indicator that keeps you informed of how much power you still have left
It is comparatively expensive compared to other designs
It is advertised to provide lighting that is roughly 1100 lumen though, its brightness is more or else similar to the 400-lumen designs.
The battery spot of the Streamlight 44931 is designed in such a way that it would be easy to replace its batteries even in the dark. It has a keyed battery door that comes with great convenience for the final consumer.
Read more
Battery Level Indicator
This feature on the brand enables the consumer to follow up on the battery usage rate to know when it would be important to replace the batteries. The indicator would change from green-yellow-red and then to flashing red. When it reaches the point of showing a flashing red color that would be a warning that the battery is too low thus it needs a replacement or recharging depending on the type of batteries you use.
Recessed Power Button
The power button is buried in to help avert damages that may be caused when you accidentally drop the device during use. This is a simple and clever way that Streamlight managed to sidestep one of the most common frustrations with any outdoor equipment.
Cost and Value
Compared to other brands sold on the market, this particular design is affordable. It would enable you to illuminate a larger area with its 360 degrees illumination capability. The base of the gadget is molded with a rubber material that would provide the final consumer with the highest level of stability when the equipment is used on uneven or slippery surfaces.



30-day satisfaction guarantee
5-year warranty
Compact and lightweight for improved portability
It resistant to adverse weather conditions it might be subjected to
It offers adequate lighting
It offers twice the amount of lighting provided by other designs that are currently available on the market. Its 360 degrees coverage makes it easy to be used in all manner of situations. It is the perfect tool to use during times of power outages.
Read more
Weather Resistant
The HeroBeam is constructed to withstand adverse climatic conditions when used in outdoor activities. It is both water resistant and shock resistant making it the ideal equipment to use when you go out in the outdoors.
Compact and Lightweight
Its structure makes it easy to fit in your small backpack or the kitchen drawers for easy portability. Further, this product uses the affordable AA batteries, unlike designs that rely on the expensive C or D type batteries.
Cost and Value
This product has been constructed with an intelligent design, as the top of the gadget would automatically lift up to display the light elements. Once you finish using it, all you would be required to do is press down its top and it would shut down. You do not have to fumble for the switch in the dark. With this product, the process of switching the lights on and off is automated unlike several other designs available on the market. Its base has a wide-angle flashlight that you could use when you need to stroll away from the area. It has a 5-year warranty. The 30-day period allows unsatisfied consumers to return this product for a full refund of their money.



It has a safe protection chip for security in its use
It is versatile
It offers three lighting modes
It is portable
It can be recharged using the USB or the solar panel at the top
So far, there is nothing negative about this product but some customers complain that it is slightly costly
SUAOKI brand is highly portable due to its easy to fold design. It is made of very durable materials that would enable you to use this particular product for the longest duration. It can be folded conveniently to fit into any storage space in your backpack.
Read more
Solar Power or USB
It has two charge modes that would enable the consumer to either recharge its power cells using a USB cable or through the solar panel found at the top segment of the equipment. Depending on the recharging technique that you may have access to at any given point in time, you would be able to replenish the power of this device. You would not have to worry about power shortages as long as you recharge your device in the right manner.
Three Lighting Modes
Depending on the purpose for which you would use this appliance it would allow you to choose between different lighting modes such as high, low or the blinking mode.
Cost and Value
Despite its high price, this product has everything any consumer would desire in such appliances. It has a smart protection chip that guards your device against the damage that may be caused by overcharging, and over-circuit. This feature makes it safe to use. It can be used for a variety of activities such as traveling, hiking or fishing.



It is water resistant
It has a skid-resistant base for improved stability on any surface
It uses up minimal power
It is ultra bright
It is highly portable
It is dimmable
It offers more or else the same level of brightness as all other brands
The LE 1000lm would provide you with a one of a kind level of brightness. The highest level of brightness is just as the name suggests 1000 lumens. It has a beam angle of 360 degrees thus allowing the consumer to illuminate a large area with sufficient lighting. This product provides an even lighting at whichever angle you place it.
Read more
Dimmable
It has four modes that would enable you to adjust the lighting system to the level you would prefer at different points in time. You could adjust this equipment from as low as 300lm to a maximum of 1000lm. The brightness can conveniently be adjusted by long pressing the switch button to provide you with the degree of brightness you would like.
Water-resistant
It has a hook at its bottom part that makes it easy for the consumer to dangle the device upside down for maximum lighting. It has a handle at the top part that makes it easy to carry. Moreover, this gadget would not be damaged by water that would splash on its surface.
Cost and Value
This product is reasonable in pricing even with some of the benefits that come with acquiring one. For instance, it offers sufficient lighting, it is portable, it uses up very little power, it can easily be hanged on a tree or pole, and it is water resistant. These attributes are everything anyone would desire in such types of equipment.



One-year return policy
It is durable
It is safe and easy to use
It is weather resistant
This product offers sufficient lighting that would last for a prolonged period. It would light up an entire tent or the campsite surrounding when used outdoors. Three AA batteries would provide you with sufficient lighting for up to 12 hours.
Read more
Safe and Easy to Use
It is designed to provide you with the greatest level of safety during use. It has a collapsible design that would enable you to adjust the lighting of the device to the level you desire while making it highly portable.
Weather Resistant and Durable
It is designed with a structure that would withstand any form of rough handling including accidental drops. It would perform exceptionally in extreme climatic conditions making it convenient when used in different kinds of situations.
Cost and Value
This product would definitely give you value for your money. It is made of durable materials and you would have one year within which you would be allowed to return the product for a replacement or full refund in case you find it unsatisfactory.



10-year warranty
90 day span period within which you could return the product if you are not satisfied with it for a full refund
It uses up very little power thus, it would work longer
It has a portable design
Ultra bright
It is not water resistant making it unreliable during rain
The Etekcity is designed with the intention of providing the consumer with great convenience during use. It has a lightweight design that would allow you to move around with your equipment freely wherever you go without having trouble in the process. When it is not being used, the structure of the gadget can be collapsed to a small-sized equipment to occupy minimal space in storage. It takes very little effort to collapse and restructure this gadget.
Read more
Dependable Build
This product is constructed with military grade materials that guarantee its durability to serve your needs for the longest duration.
Low Consumption Rate
This design uses up very little power during lighting. Therefore, your batteries would last you up to 12 hours during regular lighting making it a very convenient resource to use at the campsite. A few AA batteries would serve your needs for estimated 4-day duration or more.
Cost and Value
This affordable product is built with 30 low powered LED bulbs that would provide you with sufficient lighting throughout your time in nature. You would be able to save on energy and at the same time light up 360 degrees of the surrounding. You are guaranteed a full refund within the first 90 days after you make your purchase if you are not satisfied with the merchandise. The manufacturers offer a 10-year warranty period for the product a clear indication of its great value that would make it worth buying.



It offers two charging methods for greater convenience
It has two inbuilt lights and extra two flashlights
It can be used in a variety of situations
It is ultra bright
The glare from the bulbs is extremely bright making it less suitable to use within the tent.
LE Rechargeable is fitted with two inbuilt lights and extra two detachable flashlights on the sides that would provide the consumer with sufficient lighting throughout the stay. The detachable flashlights can be removed to be used where appropriate such as when you need to fetch firewood.
Read more
Two Charge Methods
This product has an inbuilt rechargeable battery that can be replenished with a USB cable or a car charger. This gadget comes in handy in different kinds of situations you might find yourself in. The device as an alternative location the disposable batteries could be fitted to power it if need be.
Multifunctional
This type has a built-in compass and a metal handle that make it easy for the consumer to plot a course in different locations even in areas that may be difficult to navigate. It would be the perfect asset to use when for emergency lighting, for dog walking adventure and fishing.
Cost and Value
At its affordable price, you should not hesitate to buy one so that you could enjoy some of its benefits including having two handy detachable flashlights, sufficient lighting and two charging modes that would serve your needs throughout your camping expedition.
Criteria Used for Evaluation


Effectiveness
The quantity of light emitted from such devices is usually measured in lumens. Subsequently, a device that has more lumens is one that would provide you with more light. This measurement can be done from the inside segment or the outer segment depending on the type you intend to purchase. A majority of models that you would find being sold on the market provide the consumer with different modes that can be adjusted to provide different brightness levels. However, it is important that you remember that the brighter the light, the more the energy it would consume. These pieces of equipment are measured between 40-700 lumens. Therefore, if it is the adjustable type you can tune it to the level you desire. Quality ones would range between 150-350 lumens. Nevertheless, you would only require 100 lumens to survey around the area or use while inside the tent. Depending on your individual needs, you might require the design that would cast light further or one that would provide you with sufficient lighting by just putting it on top of the table. For a campsite gathering, you would require close to 300 lumens, 200 lumens for surveying the area and an estimated 100 lumens to use when inside your tent.


Size
Although it may not be an overall rule for all types, it is believed that the weight and size of these gadgets are considered directly proportional to their light output. Individuals who prefer using their backpacks would prefer the smaller lamps because of their reduced weight and a low output when they are used. After all, the low light would be sufficient for you to read perfectly in the tent or consume a trailside meal. However, in the case of the larger gas designs, they may be heavy to carry but even so; you would be able to illuminate the entire campsite more so in times of great festivities with friends and family members. Other than the weight of this accessory, the other factor that you would be required to think about before making a purchase is the weight of the power source. This is because this gadget would be useless without its power source.


Battery Life
The type of battery used in powering these gadgets would help you in deciding what would be best for your needs. Although particular types of lights would be able to use lithium batteries or alkaline batteries not all designs would use such power sources. A useful type is one that would be fitted with a rechargeable battery such as the lithium-ion battery as this would save you the trouble of having to replace the power source repeatedly after the power is exhausted. Alkaline batteries would lose more power in extreme cold temperature conditions, unlike the lithium batteries that would retain their full capacity even in the coldest times of the day. Therefore, if you were to choose between the two types it would be advisable that you go for the lithium batteries for a more productive experience while at the camp. In cases whereby you would be forced to use the alkaline battery design, ensure that you place them in your sleeping bag, or fit them in your inner pocket so that the cold temperatures outside does not drain power from the batteries.
Burn time is a measure of the duration the equipment would last. Runtime would depend on a given set of power sources to give you an estimate of the power you would need for a given duration before a refill is required. However, what you would discover in such a case would only be an estimate and it would vary from time to time depending on other influential factors that you would soon learn about when you go in the wild. If your gadget relies on batteries ensure that you carry along extra batteries to avert any inconveniences that may arise when you run short of power. Alternatively, you would carry along an additional headlight or flashlight. Nonetheless, the design with durable power and a mode that would allow you to adjust to different lighting capacities would help serve you better.


Water Resistance
Only a few designs that are currently being sold on the market would still work okay even after they are fully immersed in a pool of water. However, the majority of designs would be highly resistant against a splash of water. Manufacturers often outline the adversities that their products would be able to withstand and how best to care for the devices. The brand that is rated IPX-8 would remain functional even if it were immersed up to 3 meters deep down into the water. The IPX-0 rating indicates that the equipment offers no protection from water and if exposed to water it may end up dysfunctional. Nevertheless, the one with an IPX-4 rating would adequately serve your needs even when water is splashed on it from any given direction.


Ease of Use
Most consumers usually neglect considering such a factor although it should never be taken for granted. After a long tiring day jogging, running, or taking part in any productive activity you should not have to fumble with the buttons of the device to power your gear on. Such a device should be easy or simple to switch on and off when necessary to continue with the tasks for the night.
Expert Interviews & Opinions
Most Important Criteria
(According to our experts opinion)
Experts Opinion
Editors Opinion
Users Opinion
By Default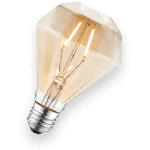 Portability
While all of these lanterns are portable and lightweight, there are some that are more packable than others. If you are backpacking and have to unpack along the way, you are going to want something that is easy to access whenever you need it. If you need something smaller, don't worry because there are plenty of options.
Is it worth it?
Yes! Investing in a lantern is totally worth it--especially if you love to camp. These lanterns are better than flashlights and can be used to light up your campsite when it gets dark.
Other Factors to Consider


Bottom Line
For the longest time in history, individuals have often preferred the gas-powered equipment that is fitted with glass windows for their outdoor activities. Such types of equipment would provide you with a warm, bright light that would appear to last you through your entire life in the great outdoors. This is regardless of their bulkiness, the noise they emit and being hot to the touch when they run. However, with the advancements in technology, we currently have designs that are bright, light in weight and compact enough to make them easy to pack in the backpack. The details outlined in this review would assist you in making your selection for what would be considered a viable selection on your part.
Although you would be bombarded by countless designs that may leave you with no idea of what would be best for you, the truth is that it would actually be simple for you to select what would be right for you. The major features that you would be required to weigh when making your selection for these products include the lumen output of the device as well as the type of power source found on the gadget. Once you have made your decision concerning the elements mentioned above then it becomes much easy for you to pick a product that would meet your needs. It would also be vital to think about the weight, size and other features that you would consider important as part of the best type depending on your tastes and preferences.


Style
A gadget with wide adjustable legs would provide you with a stable base allowing you to enjoy sufficient lighting even on uneven grounds or terrains. This feature allows you to set up your equipment at any position around the area to get the best lighting. Another important factor that you would need to think about is a hook integrated as part of the gadget as it would come in handy in any kind of situation. The hook would enable you to conveniently hang your gadget on a tree, pole or at a raised position in the tent for good lighting. Other features that would be important to think about include the product's ability to charge or power other devices. A suitable type is one that would be flexible enough to collapse down for easy transportation in the backpack and one that has a flashlight mode for greater expediency.
Frequently Asked Questions
q:

What kind of light do I need?

a:

You would find three different types of outdoor lighting gear being sold on the market. Examples of such devices include the lights, flashlights, and headlamps. Whichever type you choose would depend on the occasion you would need light though they all serve the same purpose of illuminating the dark lanes. However, if in any case, you intend to go in nature at any given point in time to ensure that you buy yourself suitable equipment. If at all you are in a position of buying all the three types, please do because you never know when any of the designs would be useful. Overall, the type that you would select would depend on your needs and the occasions on which you would use the device.
q:

Is the size or weight important to consider?

a:

In as much as the smaller sized lamps may be considered efficient and highly portable, the problem with such types of designs is that they would be less stable when subjected to irregular surfaces or areas that experience strong winds. These designs also emit minimal light because of their small illumination surfaces. They would cover a small area or circumference compared to the larger designs. Nevertheless, depending on the purpose for which you would use this gadget you may need the smaller designs because of the minimal weights that make them highly portable. Therefore, you should know that the weight of these devices, as well as their sizes, would be important to look at when making your purchase.
q:

Should I buy a lantern that would power or charge other devices?

a:

Most designs that are available on the market today would allow the consumer to charge another device when necessary. Nevertheless, whenever you use the inbuilt power of this equipment be aware of the fact that you would negatively affect how long the power would last you when using the equipment. The more power you drain from the battery, the lesser time the device would remain operational. Unless necessary, always avoid charging other devices with your inbuilt power source.
q:

When are the batteries a good idea?

a:

The majority of batteries that are used to design these types of equipment are rechargeable. When staying in places in which the plug-in power sources are hard to find, unreliable or limited the removable batteries would be more suitable in such a case. However, ensure that you carry extra pieces of drop-in batteries depending on how long you would stay.
Subscribe to our newsletters