Best Camping Lanterns Reviewed & Rated for Quality
last updated:
Sep 11, 2019
Those of you looking for the best camping lanterns have finally made it to the right place! If you love spending time in the great outdoors, you need to make sure you can be aware of your surroundings—especially at
night
!
Camping
is a fun activity many people enjoy. Not only is it a great way to get family and friends together, but it is also a more affordable vacation that many people can enjoy. And, the best camping lanterns will help make the most out of your trip.
The best
camping
lanterns are easy to use, lightweight, and portable enough to take with you wherever you go. Unfortunately, there are a lot of duds out there, so you need to make sure to invest in the best of the best.
Enjoy our top picks below!
In a Hurry? The test winner after 11 hrs of research

Coleman
Why is it better?
5-year warranty
Longer lasting battery life
Water Resistant
Perfect, wide lighting range
In a
Hurry? Editors choice:

Test Winner: Coleman

3
Researched Sources
1K
Reviews Considered
11
Hours Researching
15
Products Evaluated
Effectiveness
Size
Battery Life
Water Resistance
Ease of Use
By Default
Criteria Used for Evaluation


Effectiveness
You should rely on your camping lantern when you need it most, so make sure to consider how effective it actually is and what real-world users have to say.
The quantity of light emitted from such devices is usually measured in lumens. Subsequently, a device that has more lumens is one that would provide you with more light. This measurement can be done from the inside segment or the outer segment depending on the type you intend to purchase.
A majority of models that you would find being sold on the market provide the consumer with different modes that can be adjusted to provide different brightness levels. However, it is important that you remember that the brighter the light, the more the energy it would consume. These pieces of equipment are measured between 40-700 lumens.
Therefore, it's adjustable, you can tune it to the level you desire. Quality ones would range between 150-350 lumens. Nevertheless, you would only require 100 lumens to survey around the area or use while inside the tent. Depending on your individual needs, you might require the design that would cast light further or one that would provide you with sufficient lighting by just putting it on top of the table.
For a campsite gathering, you would require close to 300 lumens, 200 lumens for surveying the area and an estimated 100 lumens to use when inside your tent.


Size
Depending on your needs and preferences, you will need to make sure you get the size--or sizes--that work best for you.
Although it may not be an overall rule for all types, it is believed that the weight and size of these gadgets are considered directly proportional to their light output. Individuals who prefer using their backpacks would prefer smaller lamps because of their reduced weight and a low output when they are used.
After all, the low light would be sufficient for you to read perfectly in the tent or consume a trailside meal. However, in the case of the larger gas designs, they may be heavy to carry but even so; you would be able to illuminate the entire campsite more so in times of great festivities with friends and family members.
Other than the weight of this accessory, the other factor that you would be required to think about before making a purchase is the weight of the power source. This is because this gadget would be useless without its power source. All in all, make sure you get the sizes that fit your needs--and you can definitely get more than one if you need to.


Battery Life
Make sure you get a product that won't die on you--especially when you need it most.
The battery used in you decide what's best for you. Although particular types of lights would be able to use lithium batteries or alkaline batteries not all designs would use such power sources. A useful type is one that would be fitted with a rechargeable battery such as the lithium-ion battery as this would save you the trouble of having to replace the power source repeatedly after the power is exhausted.
Alkaline batteries would lose more power in extreme cold temperature conditions, unlike the lithium batteries that would retain their full capacity even in the coldest times of the day. Therefore, if you were to choose between the two types it would be advisable that you go for the lithium batteries for a more productive experience while at the camp.
In cases whereby you would be forced to use the alkaline battery design, ensure that you place them in your sleeping bag, or fit them in your inner pocket so that the cold temperatures outside does not drain power from the batteries. Burn time is a measure of the duration the equipment would last.
The runtime would depend on a given set of power sources to give you an estimate of the power you would need for a given duration before a refill is required. However, what you would discover in such a case would only be an estimate and it would vary from time to time depending on other influential factors that you would soon learn about when you go in the wild.
If your gadget relies on batteries ensure that you carry along extra batteries to avert any inconveniences that may arise when you run short of power. Alternatively, you would carry along an additional headlight or flashlight. Nonetheless, the design with durable power and a mode that would allow you to adjust to different lighting capacities would help serve you better.


Water Resistance
Camping in the great outdoors is fun, but sometimes the weather takes you by surprise. Getting a camping lantern that is waterproof or water-resistant is a great way to go.
Only a few designs that are currently being sold on the market would still work okay even after they are fully immersed in a pool of water. However, the majority of designs would be highly resistant to a splash of water. Manufacturers often outline the adversities that their products would be able to withstand and how best to care for the devices.
The brand that is rated IPX-8 would remain functional even if it were immersed up to 3 meters deep down into the water. The IPX-0 rating indicates that the equipment offers no protection from water and if exposed to water it may end up dysfunctional. Nevertheless, the one with an IPX-4 rating would adequately serve your needs even when water is splashed on it from any given direction.
All in all, you know what you need and what works best for you. While you won't be going swimming with your camping lantern, you never know what you will encounter or how nature will surprise you while you are camping in the great outdoors. Better safe than sorry, so try to have at least one water-resistant option.


Ease of Use
Getting something that is hassle-free to use should be a priority, and we made sure to look for camping lanterns that are easy to use and get set up.
Most consumers usually neglect considering such a factor although it should never be taken for granted. After a long tiring day jogging, running, or taking part in any productive activity you should not have to fumble with the buttons of the device to power your gear on. Such a device should be easy or simple to switch on and off when necessary to continue with the tasks for the night.
How do you set it up
Make sure you get a lantern that does not take long to set up. More importantly, make sure you get a lantern that is easy to maintain and upkeep. THe batteries should not be difficult to replace or switch out and you should be able to easily take it with you wherever you go and set it up just where you need it.
Does it come with instructions?
While you don't need to set up or put your camping lanterns together, it is important to have something to refer to if there are any glitches. We made sure to take a look at how easy each of the lanterns we chose were to use, what real-world users had to say about each of the lanterns, and whether or not they were really hassle-free.
Expert Interviews & Opinions
Most Important Criteria
(According to our experts opinion)
Experts Opinion
Editors Opinion
Users Opinion
By Default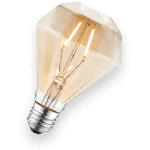 Portability
While all of these lanterns are portable and lightweight, there are some that are more packable than others. If you are backpacking and have to unpack along the way, you are going to want something that is easy to access whenever you need it.
If you need something smaller, don't worry because there are plenty of options.
Is it worth it?
Yes! Investing in a lantern is totally worth it--especially if you love to camp. These lanterns are better than flashlights and can be used to light up your campsite when it gets dark.
Other Factors to Consider


Bottom Line
For the longest time in history, individuals have often preferred the gas-powered equipment that is fitted with glass windows for their outdoor activities. Such types of equipment would provide you with a warm, bright light that would appear to last you through your entire life in the great outdoors.
This is regardless of their bulkiness, the noise they emit and being hot to the touch when they run. However, with the advancements in technology, we currently have designs that are bright, light in weight and compact enough to make them easy to pack in the backpack. The details outlined in this review would assist you in making your selection for what would be considered a viable selection on your part.
Although you would be bombarded by countless designs that may leave you with no idea of what would be best for you, the truth is that it would actually be simple for you to select what would be right for you. The major features that you would be required to weigh when making your selection for these products include the lumen output of the device as well as the type of power source found on the gadget.
Once you have made your decision concerning the elements mentioned above then it becomes much easy for you to pick a product that would meet your needs. It would also be vital to think about the weight, size and other features that you would consider important as part of the best type depending on your tastes and preferences.


Style
A gadget with wide adjustable legs would provide you with a stable base allowing you to enjoy sufficient lighting even on uneven grounds or terrains. This feature allows you to set up your equipment at any position around the area to get the best lighting. Another important factor that you would need to think about is a hook integrated as part of the gadget as it would come in handy in any kind of situation.
The hook enables you to hang your gadget on a tree, pole or at a raised position in the tent for good lighting. Other features that would be important to think about include the product's ability to charge or power other devices. A suitable type is one that would be flexible enough to collapse down for easy transportation in the backpack and one that has a flashlight mode for greater expediency.
At the end of the day, you need to make sure you get a camping lantern that is designed for you and your needs. There are different types of styles of camping lanterns--some are larger, smaller, wider, etc.--which is why some are better for some users while others work better for others. Keep your preferences and needs at the forefront, and you will end up with the perfect camping lantern for you.
Frequently Asked Questions
q:

What kind of light do I need?

a:

You would find three different types of outdoor lighting gear being sold on the market. Examples of such devices include the lights, flashlights, and headlamps. Whichever type you choose would depend on the occasion you would need a light though they all serve the same purpose of illuminating the dark lanes.

However, if in any case, you intend to go in nature at any given point in time to ensure that you buy yourself suitable equipment. If at all you are in a position of buying all the three types, please do because you never know when any of the designs would be useful. Overall, the type that you would select would depend on your needs and the occasions on which you would use the device.
q:

Is the size or weight important?

a:

In as much as the smaller sized lamps may be considered efficient and highly portable, the problem with such types of designs is that they would be less stable when subjected to irregular surfaces or areas that experience strong winds. These designs also emit minimal light because of their small illumination surfaces. They would cover a small area or circumference compared to the larger designs.

Nevertheless, depending on the purpose for which you would use this gadget you may need smaller designs because of the minimal weights that make them highly portable. Therefore, you should know that the weight of these devices, as well as their sizes, would be important to look at when making your purchase.
q:

Should I buy a lantern powers or charges other devices?

a:

Most designs that are available on the market today would allow the consumer to charge another device when necessary. Nevertheless, whenever you use the inbuilt power of this equipment be aware of the fact that you would negatively affect how long the power would last you when using the equipment.

The more power you drain from the battery, the lesser time the device would remain operational. Unless necessary, always avoid charging other devices with your inbuilt power source.
q:

When are batteries a good idea?

a:

The majority of batteries that are used to design these types of equipment are rechargeable. When staying in places in which the plug-in power sources are hard to find, unreliable or limited the removable batteries would be more suitable in such a case. However, ensure that you carry extra pieces of drop-in batteries depending on how long you would stay.

The best camping lanterns offer different options to choose from though.
Subscribe to our newsletters