10 Best Charcoal Grills Reviewed & Compared
last updated
Jun 10, 2019
Nothing beats summer like a great grill. Moreover, when you are camping or throwing together a party, a charcoal grill is a great option for mobility and delicious smokey, fiery flavor on
your burgers and dogs
.
We all enjoy the outdoors and to be able to satisfy your pallet at the same time is a win-win. So, we decided to gather the 10 Best Charcoal grills for those self-proclaimed outdoor chefs who are looking to impress their friends with fire and flavor.
Whether you're packing up to tailgate or just need something for that T-bone you've been drooling over, Our 10 Best Charcoal Grills will give you a headstart in finding what suits your grilling needs.
We also have a great lineup of Q & A and FAQs that will further inform you of what to look for in a great charcoal grill, just keep scrolling.
In a Hurry? The test winner after 13 hrs of research

Weber Original Kettle
Why is it better?
Built-in ash catcher for easier cleanups.
Improved handles that do not heat up when in use and have a shield to protect your hands.
Strong leg attachments
In a
Hurry? Editors choice:

Test Winner: Weber Original Kettle

8
Researched Sources
1247
Reviews Considered
13
Hours Researching
14
Products Evaluated
Size
Features
Fit
Value
Use
Application
By Default
Our Favorite Charcoal Grills
Built-in ash catcher for easier cleanups.
Improved handles that do not heat up when in use and have a shield to protect your hands.
Strong leg attachments
Difficult to transport without a truck or similar vehicle
More expensive than other options with similar features
The most sought-after grill on this list is the Weber Original Kettle Premium Charcoal Grill. This Weber has a long history of being a highly desired grill for its balance of high-quality, features, and price. It provides one of the best grilling options for home and small venue grilling that you can get from an industry-leading brand.
Read more
Size
The Weber Original Kettle Premium charcoal grill may not be the most portable grill on this list, but it can be made portable under the right conditions. Measuring at 38.5 by 27 by 22.5-inches, the Weber can be easily transported in a truck or other open trailer without being disassembled. It also does not take up a lot of space in the places that you will use it while giving you enough space to grill a medium group of food items at the same time.
Features
This Weber has a cooking surface of 363 square inches. It also comes with an aluminum cleaning system that helps you easily deal with the mess of charcoal cooking. The handles are reinforced in a way that they won't heat up, and the bowl is porcelain-lined to better retain its heat while cooking.
Fit
It measures at 38.5-inches tall, 27-inches wide, and has a cooking surface of 22.5 inches. The cooking surface is 363 square-inches with a hinged steel grate for easy charcoal access and cleaning. It is available with a copper, black, or green finish.
Value
Compared to other grills, the Weber Original Kettle Premium Charcoal Grill provides the best combination of size, portability, and features available on the market. If is relatively inexpensive as well.
Use
It is the right size for personal grilling or for moderately sized groups in your backyard. You will likely have this grill for an extended period of ownership and use if you use and clean it properly.



Lightweight and small design is great for portability
Cast-iron construction makes it durable
Small fuel consumption means easier cleanups
Small size makes it difficult to cook a lot of fuel
Poor positioning can create a tipping hazard
Open - top construction may make cooking take longer, and can affect cooking if it rains
The Lodge L410 Pre-Seasoned Sportsman's Charcoal Grill is one of the best grill options for tight spaces. It is a table-top sized grill that can be used to cook for a small number of people. It is great for when you need are having a small get-together or you want an easy grill for personal grilling.
Read more
Size
One of the biggest advantages to the Lodge Pre-Seasoned Sportsman's Charcoal Grill is its small size. It is the right size for cooking for two people. It can also fit safely on a small outdoor surface which makes it great for cooking on the go and with little cleanup.
Features
The Lodge Pre-Seasoned Sportsman's Charcoal Grill has a coal plate height adjuster so that you can control cooking temperatures. The open top design is good for cooking quick dinner proteins and some sides. The cast-iron construction is good for controlling heat.
Fit
This charcoal grill is 19 inches wide, 10.25 inches deep, and 8.25 inches tall. The grill plate is slightly smaller, at 17.25 by 9 inches.
Value
In terms of value, the Lodge Pre-Seasoned Sportsman's Charcoal Grill offers great value for portable cooking. The grill is relatively lightweight and easy to carry by hand. The price of the grill makes it more affordable than other top grill options on the market, although it is still more expensive than many of the other options on the market.
Use
It can also fit safely on a small outdoor surface which makes it great for cooking on the go and with little cleanup.
3

. Char-Griller Akorn Jr. Kamado Kooker



Light enough to be carried, but heavy enough to be sturdy
Ceramic body handles heat well
Dampers allow for easy precision control of temperatures
Small size limits the amount of cooking that you can do at one time
Weight may be difficult to carry for some users
Price may be a sticking point for some users
The Char-Griller Akorn Jr. Kamado Kooker Charcoal Grill is one of the most portable grills on this list. Its small size makes it great for transporting it to events like tailgates and going camping. Despite its size, its shape and construction allow it to manage heat evenly for a better cooking experience.
Read more
Size
The Char-Griller Akorn Jr. Kamado Kooker Charcoal Grill is smaller than most other grills measuring in at about 2 feet-tall, the Char-Griller Akorn Jr. Kamado Kooker Charcoal Grill is easily transportable by hand and in even enclosed vehicles (with the fuel source removed for safety).
Features
The Char-Griller Akorn Jr. Kamado Kooker Charcoal Grill uses dampers to control the cooking temperature accurately for better grilling. Cleanup is made much easier with an easy ash dump tray.
Fit
The Char-Griller Akorn Jr. Kamado Kooker Charcoal Grill is 25.3 inches tall, 21.5 inches wide, and 20.5 inches deep. Its ceramic construction controls heat exceedingly well while experiencing less wear from use and cleaning. At a weight of 37 lbs, it is light enough to be carried easily while being heavy enough to not tip over.
Value
In terms of value, the Char-Griller Akorn Jr. Kamado Kooker Charcoal Grill's strongest value is its portability without sacrificing cooking quality. It cooks as well, if not, better than many larger grills, but gives you the option to cook practically anywhere. For the price, the benefits that it offers outweigh the potential concerns over its cost.
Use
You can take it nearly anywhere without a struggle to move it because of its weight and small size.
4

. Char-Griller Table Top



Versatile option for extending your Char-Griller Pro Deluxe, Wrangler, Outlaw and Duo models, or being used as its own grill.
Small design is great for portable grilling
Easy cleanup with a removable ash tray
Once converted to a side fire box, you should not convert back to a grill configuration for safety
Only fits Char-Griller barrel grills as a side box
The Char-Griller Table Top Charcoal Grill and Side Fire Box offers the best combination of portability, price, and functionality of the small, table-top, portable grills on this list. Not only is it highly affordable, but it can also be used to expand the functionality of your other Char-Griller barrel grills. It is one of the best choices if you need a side firebox attachment, and gives you the biggest advantage for portable grilling.
Read more
Size
The Char-Griller Table Top Charcoal Grill and Side Fire Box is small enough and light enough to be carried by hand. You can use it as a table-top grill with more space than similar models. It is also one of the better-sized options for portable horizontal (Texas) style grilling.
Features
The Char-Griller Table Top Charcoal Grill and Side Fire Box has a detachable side plate which lets it be attached to the side of larger Char-Griller grills. It also has a removable sided ashtray which makes cleanups much easier.
FIt
The Char-Griller Table Top Charcoal Grill and Side Fire Box is 40 lbs. It measures 18.5 inches tall, 17 inches wide, and 16 inches deep. It is built of high-strength steel with cast-iron cooking grates for better heat control.
Value
In terms of value, the Char-Griller Table Top Charcoal Grill and Side Fire Box offers the most versatility in terms of different uses. If you already own one of the larger grills made by Char-Griller, then it is an inexpensive attachment to expand its functionality.
Use
It also offers the same level of performance as the larger Char-griller models, but in a smaller package for portability. The price makes it very affordable for a grill of its size.



Automated grilling options make cooking easier
Can consistently cook high-quality food
High-hopper capacity means fewer reloads
Assembly may be more difficult than some users prefer
Seasoned grillers may have trouble adjusting to digital controls
Heavy-weight and a need for power source makes this grill unsuited for mobile grilling
In some cases, grillers will want a more sophisticated system like the Camp Chef Deluxe Pellet Grill that can do some of the work. It uses digital controls and an automated system to feed the grill and control the temperature. It is the best option if you are looking for a grill that can help you get grilling and smoking right every time.
Read more
Size
The Camp Chef Deluxe Pellet Grill is a larger option than many other grills because of its integrated electronics and fuel storage box.
Features
The automated grilling feature makes grilling and smoking easier. The digital controls are easy to understand. It has a patented cleaning system that makes ash removal easy.
Specs
The Camp Chef Deluxe Pellet Grill has 429 square inches of cooking area. It can handle temperatures between 160 degrees and 500 degrees. It can also hold up to 18 lbs of pellets in the feeder system. The grill measures 51 inches tall, 21 inches deep, and 45 inches wide.
Value
In terms of value, the Camp Chef Deluxe Pellet Grill offers you an advantage in terms of grill performance. Beginner and intermediate grillers can make better food thanks to the support of the automated feed system. Although it is expensive, this grill makes cooking a wider range of food options easier.
Use
This grill is great for home grilling where you can leave it in place and have easy outdoor access to a power source.



Portable
Compact in size
Efficient grill
Pricey for its small size
Nostalgia, mobility, and quality are three things that come to mind with the award-winning PK Grill. It is portable, seconds as a smoker, and offers a 10-year warranty. So, don't stress on the BBQ, they have you covered for years of grilling.
Read more
Features
The PK Charcoal grill is made from cast aluminum, making it rust free and highly durable piece of cooking sorcery. The magic cast molding offers a very light capacity to add to the ease of its mobility.
PK makes all their grills detachable so you can take it with you virtually anywhere: tailgating, camping, etc. You name the outdoor activity and the PK Grill will probably be the first thing
you grab.
A four-point airflow system keeps the PK Grill hot throughout so it cooks at a consistent temperature. The vents on the top and bottom are suited with dampers and adjust easily for tight fitting. Push the coals to one side to get a perfect smoked meat option as well.
Fit & Size
With 300 square inches of cooking surface, you can get a great start on a decent amount of perfectly grilled chops. Furthermore, as we stated, it is a fun size grilling machine that was built to travel.
Needless to say, you won't have to worry about anyone missing out on your secret grill sauce or rub and if you are feeling extra fancy, throw a turkey in there and let her smoke for something a little later.
Use
Depending on if your feeling smokey or fiery, you'll be satisfied with the PK Charcoal Grill. It seconds as a smoker and is made to be easily cleaned.
This grill/smoker combo excels in both areas and won't leave you half charred. Due to that great 4-vent system, you'll get a solid heat throughout even the larger portions of meat no matter how you decide to use it.
Value
The PK Grill is a low maintenance option with a high-quality design. You get a lot in a dynamite package.
It offers versatility, high yield and excellent portability with durability that is backed by that 10-year warranty. We feel with all that packed into the price, it is an investment to your grill game.



Compact in size
Rack to store things
One-touch cleaning system
Wheels so you can easily move it around
Easy to maneuver lid
Rust-resistant
Small, so not a great option if you want something larger
Here we have another compact and traditional looking grill that won't take up too much space. It is perfect for the individual or for a small family--so if you need a smaller gill then this one is perfect.
Read more
Size
As far as size, this grill's dimensions are 43.5x42x29 inches, so it is pretty small.
Features
This grill is easy to clean thanks to its one-touch cleaning system and it is rust-resistant, so you won't have to worry about it rusting and looking old and worn out. Its precision heat control and heat retention system makes it easy for you to control how you cook your food. The lid is easy to open and close, so you don't have to worry about it tipping over.
Fit
With 363 square inches of cooking space, it is definitely smaller, so it is not a great one for larger parties or larger families if you want to get your grilling done quickly. However, the one-touch cleaning system simplifies your life and makes it really easy to clean up.
Value
As far as price, this grill comes at a pretty decent price but it does have several additional features that you will find useful.
Use
It has wheels so you can move it around easily and the rack on the bottom makes it easy to store and move things around. The easy one touch cleaning system also greatly simplifies your life and is a great option for those with time constraints.
8

. Char-Griller Smokin Pro



Large grilling surface area
Easy cleanup with removable trays
Sturdy weight and construction.
Difficult to transport
Side firebox is at a lower level than the main grill
Large design may make it hard to find space to put it
Earlier on this list, you can find the side firebox for this unit. The Char-Griller Smokin Pro offers you a larger version designed for grilling and smoking which can be used with the side fire box. The Char-Griller Smokin Pro is a great option for Texas-style smoking without a large or overly-heavy smoker. It is great for home smoking and grilling.
Read more
Size
The Char-Griller Smokin Pro is large enough to handle the cooking for medium and large groups at your house. With the side fire box attached, you will need more dedicated space for your grill. However, the addition of wheels and a lightweight frame make the Char-Griller Smokin Pro easy to transport.
Features
The Char-Griller Smokin Pro has an 830 square inch cooking service. The grill and fire box are made of high-strength powder-coated steel with a double bottom for increased durability. The grates are made of cast-iron to resist corrosion and improve temperature control. The coal box is also removable for easy cleanup.
Fit
The Char-Griller Smokin Pro measures 62 inches wide, 50 inches tall, and 29 inches deep. It weighs nearly 120 lbs. Most of the construction is made out of steel which is specially treated to withstand temperatures. It has a combined surface area of 830 square inches.
Value
In terms of value, the Char-Griller Smokin Pro is one of the best options for home grilling with large groups.
Use
The added surface area makes it possible to grill large groups of food items at the same time which is great for parties. You can also take advantage of the side fire box to smoke different food options, which would be more difficult on other grills.



If you want something that is specifically portable then you will love this grill. While it can be used at home and is perfect for small spaces, many users love to have this grill to take with them on camping trips or outdoor BBQ's.
Read more
Size
This portable charcoal grill weighs just under 10 pounds and has dimensions of 17 H x 14.2 W x 14.5 inches with the lid on. As you can see it is really compact and portable--which means it is easy to store as well as take with you anywhere.
Features
Not only is this grill compact, but its porcelain enameled lid is also designed to retain heat, for quicker and more efficient cooking. It has dampers for you to control the temperature--so you cook your burgers just right! You can also purchase a smokey joe bag separately--this bag is specifically designed to fit the grill and makes transportation easier and less messy.
Fit
Compact and portable, this grill can fit up to 5 burger patties at a time--while this isn't ideal for large groups, it is perfect for family, small groups, or those who don't mind the wait.
Value
Not only is this grill really affordable, but you get a lot more than the price tag. While it is small, if it fits your needs then it is definitely worth the purchase.
Use
Specifically designed to be portable and used during your trips--however, you can definitely use it at home if you want to.
10

. Marsh Allen Cast Iron Hibachi



Construction is very sturdy
Adjustable temperature controls on both ends of the grill
Easily transportable
Moving grill plate can be a hazard at times
Small size limits your grilling capacity.
Hibachi grilling is popular and the Marsh Allen is one of your better options. It is a tabletop grill with enough space for medium-sized group grilling. Its adjustable configuration makes it great for temperature control and cooking your food just the way that you want it.
Read more
Size
The Marsh Allen fits on a tabletop without taking up too much space. It is bigger than some competitors but is still able to fit comfortably on a moderately-sized table. It can be transported by hand as well for mobile grilling.
Features
The Marsh Allen has two sets of adjustable grilling racks that let you control the temperature of your food. Two isolated handles on the sides make carrying it much easier. The ends of the grill plates are curved to help keep food on the trays.
Fit
The Marsh Allen is 18 inches long, 10 inches tall, and 3.4 inches wide. It weighs over 17 lbs thanks to its cast-iron construction. The adjustable racks have three positions to choose from.
Value
In terms of value, the Marsh Allen is a great option for mobile hibachi grilling. It is definitely worth the price if this is something you are looking for.
Use
It is easy to transport and is heavy enough to stay stable on the table. It is a great choice if you want a study hibachi grill.
Criteria Used for Evaluation


Size
What size grill you want is going to be one of the first things you need to decide. If you're going to be cooking for a lot of people you're going to want a nice big grill. But, if you are only cooking for a small handful of people, you might want to just get a nice small grill.
The size of your grill can be influenced by a number of different factors. You want a charcoal grill with a large enough cooking surface to accommodate all of your foods. If you're cooking for family, then you definitely want a larger grill then one you'll only be using for yourself. The same goes for people that like to host a lot of cookouts or get-togethers. You don't want something so large that it's impossible to maneuver, and you don't want something so small that it can't stand up to a little bit of abuse. We looked at grills that were large enough to prep even the most gourmet meals, but still small enough to be portable and convenient. No one wants a model that's going to take up their entire backyard!
So, the lesson to be learned here is that you make sure it is the right size for your current home and space--this way you have something that you will be able to use for years to come. If you need portable options as well, make sure to get the one that you know you will use the most first.


Features
What you want out of your grill is also an important factor that you're going to need to consider. Do you want a basic charcoal grill or a grill that comes with more controls and cooking options?
You want your charcoal grill to be able to do exactly what you need it to do—grill delicious foods to perfection. Not everyone wants a completely hands-on experience when it comes to cooking out. A lot of people appreciate the automatic features and having separate burners on their grill. This includes an easy way to light it as well as a way to control the level of heat across the grate. For some models, you're able to buy the basic charcoal grill separate from the add-ons. This gives you the option of upgrading your model at a later date when you're sure that it's something you'll need. We considered ease-of-use, and necessary features when putting together our review list.


Fit
Deciding on if you want a grill that is stationary, or portable is also something you should consider. As well as making sure it is the right height for you, and where you are going to store it and use it.
A charcoal grill should be easy to move, and at the right height to be comfortable for the person using it. The specifications of your grill are going to determine how much space it takes up in your yard, and how portable it is. You don't want something that's going to be stationary or that you won't be able to maneuver around comfortably. Always check the height and weight of a grill before purchasing it. It's also important to consider the ease of cleaning every part of your charcoal grill. If it doesn't come apart completely and allow for easy cleaning, then the components can wear out a lot faster. Part of the durability of the grill is the ability to remove pieces and to make sure they stay in good working condition.


Value
The value of the grill is an important factor that we took into consideration. The price of the grills on our list vary and each one is of good value for its price. So you are sure to find one in your budget that will work for you.
Whether you have a huge budget, or you're looking for something more conservative—we looked at options that can appeal to you. Everything on this list is a great value for the price you'll pay.
We made sure that you would get the most out of your investment, and that this is a product that's going to last long enough to be worth every penny. No one likes to throw money at something that not going to withstand the test of time, and we took that into consideration when putting together our reviews.


Use
The ease of assembling the grill together is something that you should look into as well. The application process of putting the grill together shouldn't be too difficult, but some places offer assistance if needed.
Grills, especially if you are looking to purchase online, will ship disassembled. Time and ease of assembly are something that should be considered when looking into this type of purchase.
Also many businesses offer assembly as an option, and if you require that type of assistance, the additional cost is also something that you may want to evaluate. In the end, just be sure to consider your specific needs and what will be the best for you and your needs. There is no one grill that will work for everyone, but there is definitely one out ther for everyone.
Expert Interviews & Opinions
Most Important Criteria
(According to our experts opinion)
Experts Opinion
Editors Opinion
Users Opinion
By Default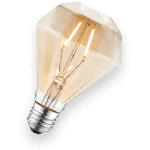 Portable BBQs
While portable BBQ's are great if you need a grill to take with you on the go, or even if you have limited space in your home, there are some things to look out for. First and foremost, while they definitely are a great addition to any beach or camping trip, it does take them some time to cool down before you can pack them up and go--so you will need to plan your time accordingly. Also, be sure to be aware of your surroundings. If you are in a wooded area, or if it's a dry season, you will need to be extra careful--depending on where you live you may not be allowed to use a charcoal grill in wooded areas because of the open flame. Lastly, keep in mind that since you will more than likely be transporting the portable grill in your car, you will want to make sure to bring everything to clean it up before you pack it up. This way you can protect your car from any mess or spills.
Extinguishing the BBQ
While this may seem like something everyone should know, that is not the case. When you purchase your grill make sure to thoroughly read its manual to understand how it works and how you need to extinguish it. Charcoal grills use ventilation, and if you don't how to control your grill you may run into some trouble. When you are done cooking make sure to close all of the vents--double check if you need to--and put the lid on tightly. This way you will thoroughly extinguish it--and of course, once you take the lid off, do make sure that there is no kindling and that it completely extinguished. Better safe than sorry.
Other Factors to Consider


Portability
Grills are an investment and can come at a price. However, when looking for more budget-friendly options, you will find portability as a pretty standard feature. You need to consider the factors: size, weight, material, and how many you'll be packing for. All this plays into the portability factor in the best charcoal grills.
Aluminum grills tend to carry less weight and are easy to clean but that isn't necessarily always what to look for. Portability is usually paired with easy cleanup. Fewer pieces or just easier to clean pieces are something to look into when your searching for the best portable grill. No. matter the material, check the specs and you'll get a great idea of how well a charcoal grill fits your portability needs.


Durability
No one wants their grill turning into a pile of rusty dust after a few grill and chills. Furthermore, durability is built into the outline of what to look for when purchasing the best charcoal grills, period. Material and construction play a huge part in the durability of a grill and we suggest really looking into reviews to see what experienced users are saying about a product.
Sometimes due to construction, the metal can lose its rust free integrity where dampers or hinges are installed - the hardware may be made of a different metal. Moreover, you don't want to get one that has a flimsy feel to it because heat warps metal. And if it's too thin, it will turn into more of an abstract meat holding sculpture than a barbequing apparatus.
Most on our 10 Best Charcoal Grills are rust free, being made of aluminum or stainless steel. That is why we dug deep, to make sure we are offering a seriously durable line up of charcoal grills.
Frequently Asked Questions
q:

What makes a charcoal grill portable?

a:

When it comes to portability of a charcoal grill, its dimensions, weight, and carrying features are important. The most portable charcoal grills are compact and lightweight. Some grills are made with wheels attached to make moving them from place to place that much easier for you.
q:

How much food can I cook on a charcoal grill?

a:

The amount of food you can cook on your charcoal grill depends on the size of the grill, the number of cooking grates, and the size of the food. The smallest portable grills can accommodate just a few small steaks while the largest options can cook food for many people at once.
q:

What's the safest way to light a charcoal grill?

a:

The safest way to light a charcoal grill is to use a charcoal chimney. It is a device that you stick in the bottom of the grill and it takes around ten minutes to work. If you don't have a charcoal chimney the next best thing to use is matches. You can light the match and drop it right into the charcoal. You don't want to use a lighter because you would have to hold your hand too close to the charcoal and you could risk burning yourself.
q:

What kind of grill grates are available?

a:

Most of the grill grates currently available are made from stainless steel, ceramic, or cast iron. Stainless steel is the most common, while ceramic is the easiest to clean. Cast iron grill grates maintain steady heat the longest. Each time you use your charcoal grill, you should scrape any debris away with a wire brush. As often as you're able, you can deep clean the grates and grill with a mild detergent and water.
q:

How do I extinguish a charcoal grill?

a:

You should not use water to extinguish a charcoal grill, as it can be dangerous. Instead, you should close all of the vents and the top to put the fire out.
Subscribe to our newsletters