Best Climbing Helmets That You Should Try
last updated
Sep 13, 2019
On the hunt for the best climbing helmets? If so, you have come to the right place! Here we go over the best of the best selections currently available to choose from along with their Pros and Cons and what features to prioritize in your search.
Whether you are a serious climber or just starting out, it's important to ensure you invest in the proper gear.
Climbing
is an extreme sport and having the right protection is a must if you want to make sure you stay safe on all of your adventures.
Nowadays, there are a ton of options when it comes to climbing gear. The best climbing helmets provide you with the right protection, fit you securely and comfortably, and are designed for the use you require of them.
Check out our top picks?
In a Hurry? The test winner after 11 hrs of research

Flybar
Why is it better?
Well priced, not expensive
3 sizes to choose from, S/M, M/L, L, XL
9 color options
Meets CPSC certifications and specifications
Padded chin strap
In a
Hurry? Editors choice:

Test Winner: Flybar

6
Researched Sources
1.3K
Reviews Considered
11
Hours Researching
19
Products Evaluated
Protection
Style
Fit
Use
By Default
Top 10 Climbing Helmets





Well priced, not expensive
3 sizes to choose from, S/M, M/L, L, XL
9 color options
Meets CPSC certifications and specifications
Padded chin strap
Can have a bulky too tall look to it when wearing
The straps may be a bit short for some users
Attractively priced, as well as offering a trendy, yet fashionable look, this is a really functional and practical product for adults and young people alike. It is certified to be able to provide safety to a variety of sports and activities, and it has a good range of sizing to accommodate most shapes. It is constructed and tested to satisfy Consumer Product Safety Commission standards (CPSC) including 16 CFR 1203 relating to bikes; ASTM F1492 relating to longboards, roller, and inline skating; CPSIA Section 101; and finally California Prop 65.
Read more
Protection
A decent amount of airflow is ventilated via 12 vents. This system is a fairly common venting system among these types of helmets. The chin strap has some padding for extra comfort on your skin and for reducing irritation. It also allows you to keep a closer fit without unnecessary pain or discomfort.
Finally, the outer shell is ABS using EPS foam lining that, together, keep it on the light side and allow it to shield your head from impact and the associated shock that can come from blunt impact.
Style
There are 9 hip color choices to pick from and you can choose not just by color but by design. Whether you like a sleek solid color option or a radical printed pattern, there is a wide breadth of availability.
Fit
3 sizes, S/M (53-55cm), M/L (55-58 cm), and L/XL (58-61 cm) allowing most people to find the right size and get the most customized fit. If you take a moment to start in the middle with your forehead and then measure around to get the full circumference measurement, you will easily be able to figure out which size is right for you to try. The adjustable straps can ensure you have a snug fit.
Use
A true multi-sport safety product that can accommodate longboarding, biking, rollerblading, and even skateboarding, the Flybar headgear has a ton of security with loads of style. 9 color styles with and 3 sizes to choose from to fit a large group of sizes.





Sweatsaver Liner
Adjustable strap
Customized logo rivets
Multi-impact
Best used for electric scooters and skating
Sizing between extra small to extra large
This does not meet CPSC, ASTM, or NZ Certifications
Breathability could be improved
Triple Eight makes a nice line of products that serve as head protection. This is a product that can fit the head circumferences of most adults.
Read more
Protection
While most of these types of headgear are meant to only take impact once and be thrown out and replaced, this one gives you some options. The multi-impact construction allows this one to be durable enough to take on a little more wear and tear before you have to toss it.
While you hope to never be in a position where you have an accident, knowing that your headgear can take on the hits and keep you safe will give you peace of mind. It also helps your wallet as you can potentially still use this product after an accident.
Style
A very well priced, even in-expensive option that is highly adjustable. Its multi-impact design is very unique and offers longer usability. The liner is multi-functional and very practical. There is a lot of control that you can gain with the way this product is designed.
The many different sizes along with the ability to adjust it to fit snugly to your own shape, help you get the fit and comfort that will work best for you.
Fit
When it comes to the overall fit of this helmet, it is a great one. It is easy to put on and the straps are easy to adjust so the helmet fits securely and comfortably--so you can count on it to keep you safe while you are outdoors.
Use
They call the liner a sweat-saver because this is a material that will absorb the excess wetness which will make wearing this product over a long period of time more comfortable. It will keep the sweat from dripping into your eyes clouding them and causing them to get irritated. The other fantastic option about this practical material is how it will not hold odors and foul smells.
It won't stink once you are done with it after a long day.
3

. Black Diamond Half Dome
7 color options
Hybrid design
Molded EPS foam
Tons of ventilation
Custom wheel adjuster will ensure that you can have improved fine-tuning
Extra durable
Very secure attachments for headlamps
Extra lightweight
Great fit
May not be a great option for small kids
Check the sizing to ensure a good fit
Coming in with 7 attractive color options, the Black Diamond Half Dome is striking. You may actually forget you are even wearing this ultralight cap. It can really hold up those helmet lights giving you extra practicality and it is going to do the main job you are buying it for, saving the integrity of your head's health.
Read more
Protection
This product has the ability to fit most anyone's sized head. It does run small, which is a complaint that this company gets about a lot of their products' sizing, however, if you know that ahead of time you can adjust the base size you pick. Once you have that out of the way the ability to adjust it will ensure that it fits well and it is that foam padding that encloses the entire unique shape of your head that also adds to plush comfort and aids in allowing you to focus on the activity your doing, not fiddling with awkward or uncomfortable gear.
Style
The shell is really hard, which can be unbelievable given how light this product is and how much padding there is to keep you comfortable. But take it and run, because that incredible hardness is going to keep your noggin safe and sound. That is exactly what you want when you are looking for one of these products. Yes, you will pay for it, but it is hardly the most expensive option on the market.
Given how many awesome features that exist as well as the lightness and construction, and of course, the quality reputation of the company, this product is a must-try and should be in your lineup of products tested.
Fit
Overall, this climbing helmet fits securely and comfortably. It is easy to adjust so you can easily make it fit just the way you want it to.
Use
You can't go wrong with Black Diamond. Their products are awesome. Probably the best thing about this product is it's a super light profile. When you can actually say that you can't feel a helmet on your head during the intense physical activity you know you have a good product. That kind of lightness is what this one offers.
Very protective
Great for climbers and construction workers
Very comfortable
Intuitive strap system
Designed to accommodate a headlamp
Comes with 2 sizes of headband foam
People with smaller heads had a hard time getting it tight enough
This helmet is a great option for trad and sport climbers as well as construction workers. Its shell is designed to absorb impacts so that your head doesn't. It is extremely well vented for breathability to help you stay cool and it comes with two different sizes of foam for the interior so you can get a custom fit.
Read more
Protection
This helmet is specially designed so that the shell is deformed when it receives impacts so that the force doesn't reach your head and skull.
Style
It's a shell foam type helmet. This gives the user a good blend of comfort and lightweight while still being extremely protective.
Fit
User's reported being able to get a nice, custom type head conformation by using the highly adjustable and intuitive strap system as well as utilizing the two different sizes of headband foam that come with it.
Use
This helmet is will be most appreciated and utilized by sport and trad climbers as well as highline electrical and construction workers.





1-year warranty
Excellent customer service
Best for BMX and skating
CPSC certified
Removable lining allows it to be easily washed
12 air vents for better airflow
Low-profile design with three hip color options
Very affordable
The sizing runs large
May not have a great custom fit and can make your head appear larger
Three modern color choices to choose from, the OutdoorMaster Skateboard is a low profile product. It comes in sizes that will accommodate children through youths and to adults. The ventilation comes from 12 air vents so that your head can have plenty of airflows and be able to remain cool and comfortable while you are engaging in the activity.
Read more
Protection
This is a legit piece of headgear that has been tested and has received CPSC certification. Safety is a priority in its makeup using a reinforced ABS shell that has important impact protection. The EPS core will provide an incredible amount of shock-absorption. When you are riding at high speeds you have to keep your head protected, any falls or rocks that could get swept up could cause serious damage and injury.
Style
The dollar amount that can be put on your protection and safety when you engage in extreme sports isn't something you should go bargain-basement shopping for. This product is very inexpensive and is primarily made for skateboarders and BMX riders. It has the certifications that make it a viable and trustworthy product for those options.
It may not be the best for mountaineering, but it is a suitable product at a great value for riding. It is easily maintained and comes with the peace of mind of a 1-year warranty. The customer service is also pretty good, so that is for sure an added bonus.
Fit
If you are worried about how your helmet fit, you will love this one. Not only is it a versatile option, but it is also comfortable and fits securely. It is easy to adjust as well, so you can make sure it fits just the way you want it to.
Use
The vents will keep a good amount of airflow that will help keep your head drier, but let's face it, when it is super hot out and you are spending hours outside engaging in extreme physical activity, you are going to have some sweat action happening. The really nice thing about this product is that the lining is removable.
This way you can take it out anytime and keep it healthy and smelling pleasant by simply washing it and removing bacteria and sweat.
Very comfortable
Great for multiple types of climbing and other uses
Easily adjustable
Very soft inner foam
Placement of adjustment dial on back of head isn't ideal if there's an impact there
This option is great for climbers who do both sport and/or trad climbing. It features a comfortable foam lining and the fit is highly and easily adjustable with a thumbwheel. It gets great reviews from people who have used it and who had it literally save their life.
Read more
Protection
The shell does a great job of keeping you from injuring or even killing yourself during a climbing accident. Several reviews testified to this.
Style
It's of the shell foam type helmet, meaning the outer shell takes the brunt of the force while the soft inner foam absorbs additional impact.
Fit
The rear thumbwheel makes it highly adjustable and easy to get a custom-type fit.
Use
It's best for sport and trad climbers as well as ropes courses and zip lining.





Comes with a guarantee that you will like it
HDPE shell
2-stage foam liner
Dri-Lex fabric keeps sweat out of your face and eyes
Classic, old-school design
Solid brand reputation, 45 years and going strong
Adjustable straps that use secure locking buckle
Runs big
Inside foam can have durability issues
An old-school design modernized to a nice hip look that still maintains that classic essence, the Pro_Tec Bucky is a terrific option for both casual skating as well as for race day. Said to be one of Pro-Tec's most popular models all with its luminous color schemes and the very malleable HDPE plastic that is made to be able to fit the shape of everyone's head.
Read more
Protection
Very low silhouette with a nicely rounded shape that fits most well, it also looks less clunky and sleeker when wearing. There is a 2-stage premium Dri-Lex liner that is very practical. It can wick sweat away while providing a nice amount of comfort. A wide range of sizes from XS to XL provide a large array of options that will ensure everyone can find the right fit.
Style
This is a more moderately priced product for the type of use it serves, but it's an oldie that is also a goodie. Excellent look and a flexible fit round out the highlights. It is a popular product for this brand and has been around for a long time because it has proven to work and be very cool in the process.
Fit
The 2-stage foam liner is very soft and the room it takes up can help ensure a snug fit. The shell is solid for safety but also provides a bit of flexibility. It is that flexibility in the shell that will allow, along with the wide-ranging size options, such a comprehensive ability to almost custom fit to most head shapes.
Use
As far as use goes, this is a really versatile helmet that for those of you who need something that you can use to skate, climb, and so much more. It is comfortable, fits securely, and provides you with excellent protection in any activity you decide to wear it for.
Light and comfortable, totally breezy option
Co-molded EPS foam for a more custom fit
Polycarbonate shell for ensuring the weight is light
The suspension system that can easily be tucked inside for more efficient and space-savings when packing
Maximum airflow
Molded push buttons allow for secure micro-adjustments
The clips are permanently attached into the shell so that your attachments will be extra secure
Runs smaller, so take note of the size you choose
Anyone who is active in this sport knows of Black Diamond. This company is a leader in manufacturing and designing climbing gear. Their Black Diamond Vector is just another product on their long list of quality gear that is meant to keep you looking good and staying safe. This cap has a good amount of comfort as well as incredible strength to protect your most precious body part, your head.
Read more
Protection
The materials are what you are looking for when you are searching for one of these products. First is the comfort, and the co-molded EPS foam will mold to the silhouette of your head. This allows your ears and scalp to cast itself into the product allowing for customized support and extra comfort. Polycarbonate is the shell's composition. This stuff is good, it is strong and light. This is not a product that will hold you back or impede you in any way.
Style
Black Diamond makes top tier equipment so you can expect really nice gear when you purchase their products. Can you really put a price on brain safety? Basement bottom searching for the best deal really doesn't work when it comes to the safety of your skull. This product is pricey indeed, but it will keep your head comfortable, dry, and most importantly safe and secured. It looks pretty good too.
Fit
In terms of fit, this is a really comfortable helmet that fits securely. You won't have to worry about this helmet moving around when you need it most in the middle of your climbing adventures, so make sure you order the right size--this way you get the best fit.
Use
Another factor that will make this product super comfortable and practical is the design utilizing oversized ventilation spaces so that your head can have maximum airflow. That airflow is going to make a huge difference to combat sweat keeping you drier and improve on the overall nice feel of this product. Airflow also helps the maintenance of the product as it can keep it healthier by lessening the microbial and bacterial growth that accompanies, tight, dark, and wet places.
Nice look and appeal
EPP core in addition to a partial hard shell for a winning combination of safety
The ergonomic interior that uses soft padding
Multiple ventilation openings to keep heat exchange balanced
Minimalist design for the adjustment system, very light
Adjustable chin strap
Exposed foam on the back and sides can pose possible durability issues if let out in the open
Do you like minimalistic design? Then, here you go. The Mammut Wall Rider is extremely light due to its use of EPP or expanded polypropylene shell and the adjustment system couldn't' be more simple. When you are heading out for a long approach the lighter your headgear the better.
By cutting down the amounts of adjustable plastic pieces the result is added comfort and allows for cradling your head in safety.
Read more
Protection
Reinforced with a solid hard shell, the makeup of this product is all about the details that work together for maximum safety. Airflow was also taken into account as there are multiple openings for cool air to pass through making this product very breathable and breezy.
Style
The appearance of safety gear is probably the least important feature that you consider when you are deciding between products. That doesn't mean you aren't going to be swayed from one product to another if they both offer great support but you have a style preference. This product has a neat look and the way it is set up covering the sides of your head which not only provides added security but also a superb fit that has a nice look. This is fairly affordable to a moderately priced product that has all the technical aspects you are going to need to keep that noggin safe.
Fit
The adjustment system is very simple and will make this product settle on your head with an almost exacting fit. Two clips with a flexible elastic strap that will be a point where you can add a headlamp round out the features that are included in the design. This is an ideal option for hard sports climbing, alpine, Trad.
Use
As far as use goes, this climbing helmet is specifically made for those outdoor adventures you want to hit next. Whether you are an experienced climber or just starting to get serious, you will love how effective, comfortable, and durable this climbing helmet actually is.
A super light piece of equipment
Tremendous ventilation
Well built with layers of protection and comfort
The thin webbing is less likely to irritate your head
Two sizes to choose from, the S/M (48-58 cm) and M/L (53-61)
The attachment system for a headlamp could be improved
The straps are made of materials and not plastic so they lack the plastic dial which makes it easier to adjust
Mountaineers will appreciate the PETZL Sirocco that will cover the head fully as it extends coverage lower in the back end. It could maybe be considered a type of hybrid with the polycarbonate material that will resist impact and expanded polypropylene foam absorbs the shock of falling objects. This version is the modern, updated, and renovated version PETZL's most popular option.
Read more
Protection
Put together with a combination of expanded polypropylene (EPP) shell, the liner uses expanded polystyrene (EPS), and in the crown, polycarbonate is used. This is a product that weighs-in high in the materials and construction side of the equation and low on the weight. At 6.1 ounces, it is very light. You get two size choices to pick from, small / medium (48-58 cm) or the medium / large (53-61 cm).
Style
The maximum lightness and the excellent airflow and ventilation, make this a product that is ideal for use in sport or performance as it is an option that will allow you to perform at a fast pace. This is a pricey product, you are going to spend a couple of dollars to purchase it.
Although, if you are one of those people who hates wearing head protection while you are active, this may be worth the investment. It is so light you will barely know it is there, which may better appeal to your sense of safety that will encourage you to actually wear your headgear while you are out.
Fit
Although this helmet is adjustable, the adjusting system makes it difficult to move around and adjust. Once you get it securely in place just the way you like it and need it then you will be fine--but actually getting it adjusted is a bit of a difficult feat.
Use
Ensuring there is not a build-up of hot air and excessive heat is important to your overall comfort while you are active. The shape of this product lends itself to a very open and free vent arrangement. This setup will give you an ideal amount of air flow so you will be able to keep a cooler temperature during strenuous activity.
Criteria Used for Evaluation
Expert Interviews & Opinions
Most Important Criteria
(According to our experts opinion)
Experts Opinion
Editors Opinion
Users Opinion
By Default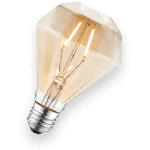 What to look for in a helmet
A helmet is one of the most important parts of your gear when it comes to rock climbing. Look for a helmet that has good ventilation and isn't too heavy. If you will be wearing the helmet for a long period of time, you will want to be comfortable in it.
Style
Studies have shown that climbers are more likely to wear a helmet if they feel confident in them. Remember that helmets protect the most important part of your body. Find one you like and rock it!
Other Factors to Consider


Protection
Unless you are engaging in an activity and have a helmet that states it can be safely used if it has already been involved in an impact or accident, there are some general thoughts to consider. If you see any dents or cracks, degradation, or damage, don't use it, get a new product. This includes every part of the helmet, not just the shell, but the padding and the straps are also included in this inspection.
If you have ever had an incident with your gear and it shows no visible sign of destruction, it is still worthwhile to reflect on the incident and decide if this is a product that can still keep you safe from harm. Make sure to keep this in mind while you shop because no injury is worth you saving a few dollars here in there.
When it comes to climbing gear or any outdoor protective gear, you need to make sure you make the right investment. Without the right protection, you are at risk of injuries that could potentially be life-threatening if you are not properly protected while you are at. More importantly, remember to invest in quality, even if it cost a little more.


Ease of Use
Familiarize yourself with the adjustment system your product is constructed with. Specifically, in cold conditions where you may have layers and the cold could affect the flexibility and range of motion with your fingers, you want to make sure these factors won't inhibit you from making the necessary changes when you are out.
Another thing to look for is how easy it is to adjust the climbing helmet. You should be able to easily put your helmet on, adjust it, and get to moving--so make sure to get something that works for you. In order to get a good gauge on how easy a helmet was to use, we made sure to consider product reviews to ensure we were recommending a good helmet.
At the end of the day, you need to make sure you invest in a product that works for you and that you can easily use and rely on. If you purchase something that you don't enjoy using you will end up right back where you started, looking for the best climbing helmets for you--so make sure to choose wisely!
Frequently Asked Questions
q:

Do I really need a climbing helmet?

a:

The right gear for climbing is for protection, first and foremost. Headgear isn't just to cushion the impact should you possibly fall, it protects from a wide variety of potential injuries and accidents. Your head needs to be shielded from falling objects such as rocks or gear, even of any equipment or lose objects that could fall from a partner that is climbing above you.

The impact absorption your headgear can provide you even when should you fall off and fly against the wall, is a reason necessary to wear one.
q:

What does CPSC mean?

a:

CPSC is a certification for helmets. In the state of California, it is required that skateboarders use the safety gear for their heads that meet specific requirements of the United States Consumer Product Safety Commission. Section 890.4 of the Streets and Highways Code is the way that these requirements are enforced in CA.

It does not allow for skateboards to ship any helmets that are not CPSC certified to the state of California.
q:

Are their youth sizes available?

a:

Just like adults, this intense physical activity can burn a lot of calories. It is said that a single session out you could be looking at burning anywhere from 500-900 calories. Not to mention the amount of strength it takes to push and pull. Outside of the physical gains, there are also mental gains.

This type of activity helps children stay motivated in achieving success and it also helps them learn how to set goals for themselves. Which when they do, is a confidence booster for sure. Not to mention it is a ton of fun.
q:

How should you prepare your children?

a:

The first thing is to dress them in the appropriate clothing. Long pants that can be durable, like jeans are a good option. Keep clothes tighter to the body, you don't want clothing to be too baggy because it can snag and get caught. At the very least sneakers should be worn, but there are specialized footwear options available on the market.
q:

Any tips for climbing indoors?

a:

There are a couple of behavioral aspects you can consider when you are indoors--with or without one of the best climbing helmets:
Get excited about success, but remember, bragging is never a good look
Don't hog the wall, allow space for others
"Share beta" (advice and tips with those who ask for it), don't "Spray beta" (for those who aren't asking for your ultimate guidance and expertise)
If you are going to belay, don't get distracted by anything other than your job belaying
Use only enough chalk to coat your hands, don't overdo it
Subscribe to our newsletters