10 Best Coffee Beans Fully Reviewed & Compared
last updated
Sep 12, 2019
If you're on the hunt for the best coffee beans, you've come to the right place! Here we'll discuss the best options currently available as well as their Pros and Cons and what to look for before you decide to go ahead with your purchase.
The best coffee beans produce great tasting coffee that you'll enjoy each and every time you want to drink a cup of joe. The coffee beans featured on our list of reviews are some of the best out there and the brands focus on delivering quality ingredients.
So, whether you choose your
coffee
beans based on their caffeine potency, how easy they are to use, or whether or not they fit your budget, we have made sure to include an option for everyone in our product reviews!
Happy Shopping!
In a Hurry? The test winner after 10 hrs of research

Death Wish Organic
Why is it better?
Boosts energy levels to increase performance
Great way to kick start your day
USDA Certified Organic!
In a
Hurry? Editors choice:

Test Winner: Death Wish Organic

2
Researched Sources
1.5K
Reviews Considered
10
Hours Researching
17
Products Evaluated
Product Purity
Taste
Use
Potency
Value
By Default
Top 10 Coffee Beans





Boosts energy levels to increase performance
Great way to kick start your day
USDA Certified Organic!
If you want to stay awake then this is the option to buy. With twice as much caffeine as the average coffee, it is definitely professionally roasted to provide the consumer with a bold and smooth brew.
Read more
Product Purity
You need to value the fact that the USDA has certified this product. This means that when you buy it, you are guaranteed a quality product that is processed with great expertise.
Taste
With an intense flavor and exceptional aroma that helps in enhancing the consumer's energy, this beverage would be exceptional for an athlete who would require a good amount of energy during training and when taking part in competitions.
Use
These coffee beans are a great option for those of you who need a serious caffeine boost and it is not for those of you who are really sensitive to caffeine or if you can't handle high levels of it.
Potency
This brand has the right amount of caffeine that you need to stay strong and bold.
Value
If you're not satisfied, you can get a full refund.





Unique blend of different single origin varieties
Reasonably priced
Has notes of almonds, dried fruits, and honey
Lack of consistency in the quality
The fine ground Lavazza is best for use in an espresso maker, while the coarse ground option is best when used to prepare on a drip machine. An Italian company, Lavazza knows what they're doing when it comes to espresso.
Read more
Product Purity
The mild and creamy taste and feel come from a blend of different types of coffee beans from diverse regions such as Colombia, Brazil, Vietnam, and Indonesia.
Taste
Elements of almonds, honey, and dried fruit give a unique aroma and taste to this beverage.
Use
You can use these excellent coffee beans to prepare tasty lattes and cappuccinos. It brews good coffee when used in an espresso machine.
Potency
Yes, this coffee caffeine--but nowhere near as much as our top pick. The flavors are also potent and deliver a great tasting cup of coffee each and every time.
Value
They are a great value as they are a blend of different unique varieties. Nevertheless, before you buy, make sure they are still fresh by making sure that they have not passed the expiration date.





Low acid content
Delicious with a smooth mouth feel
Brews delightful tasting beverage
Refined taste
Kosher certified
Expensive
Poor quality packaging considering the high price
Kicking Horse Coffee has a spicy, smooth and seductive taste. It is roasted in Canada but the coffee beans originate in South America, Central America, and Indonesia. If you desire top-notch quality then this is a great product to buy.
Read more
Product Purity
With minimal acidity, this brand is less harmful to your health. Kicking Horse is one of the best options you could ever buy when it comes to coffee for its combination of great taste, reduced acidity, versatility of use, and smoothness. Just make sure that the product you buy is still fresh.
Taste
This delicious beverage has a smooth, chocolatey finish.
Use
These coffee beans are easy to use and perfect for cold brew, french press, pour-over, and drip machines.
Potency
With an average amount of caffeine, as long as you don't have any caffeine sensitivities you will be fine with this one.
Value
In as much as this particular brand may be regarded as highly-priced, the truth is that the value of it makes it well worth the price.





Coffee Beans are fresh and high-quality
Unique flavor and smooth taste
Koffee Kult Dark is derived from pure quality Arabica. The producers guarantee the consumers the greatest satisfaction in taste, mouthfeel, and overall quality.
Read more
Product Purity
You would never find oil elements regardless of how long these coffee beans stay on the store shelves. As long as the product is not past its expiration date, you will not have to worry about ending up with a stale tasting coffee when you buy this product.
Taste
These dark roasted coffee beans guarantee the consumer a fresh taste. The seeds are packaged immediately after being roasted to retain their freshness. This is such that when you brew you would enjoy the unique flavor of the blend.
Use
This product has been rated as a great option that will guarantee you a smooth and strong-flavored cup of joe.
Potency
The coffee beans are low in acidic content and will not leave you with a bitter aftertaste.
Value
If you desire quality then this is a great choice to buy. If you're not completely satisfied, you will be given your money back. That kind of confidence got our attention.





Reduced acidic content
Rich blend of Brazilian, Guatemalan, and Colombian coffee beans
Exceptional taste
Reasonably priced
Some inconsistency in taste from batch to batch
Cafe Don Pablo is a blend of different single-origin varieties including Guatemalan, Colombian, and Brazilian coffee beans to give it a unique and outstanding taste. Just watch out for pumas.
Read more
Product Purity
It has a minimal amount of acidity, which makes it easier for the consumer's health. You will be able to stay awake with no fear of harming your body.
Taste
It is processed from a combination of different single-origin seeds to give it a unique rich flavor that leaves you with the urge for another cup every time.
Use
These coffee beans are derived from Arabica Coffee making them natural without any forms of modification like the GMO brands. They are roasted in small quantities to guarantee their freshness.
Potency
You'll feel like you're in a magical jungle clearing with every sip, and the low acidity content won't leave a bitter aftertaste in your mouth.
Value
This brand gives you good value for your money.





A variety of tastes depending on how it is brewed
High-quality Arabica coffee beans that guarantee a unique sweet taste
A great, relaxing aroma
To some consumers this brand may be slightly overpriced
Peete's an exceptional brand that will leave you wondering what secret techniques were used to roast the coffee beans. The batches of coffee beans roasted for this brand have a unique taste that consumers will notice and appreciate from the very first sip.
Read more
Product Purity
The blend from Peet's is made from quality Arabica coffee beans. They are grown in the high altitude areas within the United States.
Taste
In these regions, the plant and it's coffee beans mature slowly, allowing them to become denser which increases the flavor. This is so that when they are used in brewing they will produce a strong and unique taste and aroma that will leave a majority of consumers with the need for more.
Use
The producers have always strived for excellence by coming up with quality products that enable consumers to brew a wonderful beverage. For this brand, the freshness is prioritized because fresh ones guarantee a better taste.
Potency
Peet's Coffee Beans comes in varieties such as single-origin, blended, medium roasted, and lightly roasted amongst numerous other options.
Value
If you have never had this brand of coffee in your life, it is important that you try out the different categories to find the one that works well for you. Furthermore, this brand is reasonably priced.
7

. Starbucks Caffe Verona





Affordable value
Come in a variety of roasts to choose from
Highly rated and loved by everyone
Some people are anti-Starbucks
Verona is the Italian city where Romeo and Juliet take place, we promise you'll fall in love with this delicious coffee just like those star-crossed lovers fell in love with each other.
Read more
Product Purity
Caffe Verona is rich with a dark cocoa quality. It is well balanced to provide you with the quality you want in your cup.
Taste
It is dark roasted to provide the consumer with a bold taste with every sip.
Use
Every package of Caffe Verona is 20-ounces. The measured quantities in the package make them much easier to use because you will not have to measure the quantities in every pack as the quantities are indicated.
Potency
Depending on your taste and preference, you can choose between different varieties such as medium roast, blonde roast, and dark roast.
Value
The coffee beans are quite affordable yet provide consumers with good value.





Best option for people with heartburn
Reasonably priced
Has a great aroma
It is not good when used in an AeroPress machine
Poor quality control by the producers and sellers
AmazonFresh Organic is packed immediately after roasting to retain the freshness of the coffee beans thus guaranteeing exceptional quality.
Read more
Product Purity
These coffee beans are derived from pure Arabica beans grown high in the mountains of Peru.
Taste
With a low acid content, it has an exotic taste, with pure Arabica coffee beans from Peru.
Use
This is an exceptional choice for individuals who battle with heartburn. It has a variety of blends and contains reduced quantities of acid to make the taste tolerant to individuals with heartburn. Moreover, it also has a very good aroma.
Potency
Skillfully roasted to unlock the flavor and aroma, processed in such a way that the consumer will be able to enjoy every sip.
Value
We feel these things combine to make this coffee beans brand an excellent value.





Delicious and energizing
Pure Arabica
Can be used in almost every way including espresso, Aeropress, and drip machines
Advertised as medium roast though they are dark roasted which is not a bad thing
Just as the name suggests, these coffee beans will enable you to brew a really good cup of coffee. The coffee beans are lightly roasted to give you a smooth taste that will help you start your morning right.
Read more
Product Purity
Derived from a blend of Arabica coffee beans that are sourced from South and Central America, they are grown, harvested, and packaged in a responsible manner. Most of the coffee beans are roasted in Seattle before being packaged for distribution.
Taste
This brand guarantees good quality. In fact, due to the high-quality standards, a good percentage of consumers from different parts of the world prefer this brand to several other renowned brands. It gives consumers the taste they desire.
Use
Easy to use, you can just grind them up and get your coffee going.
Potency
Available with or without caffeine, these coffee beans offer bold flavors that are ranked some of the best options.
Value
A really good cup at a great price.





Perfectly roasted
Does not leave a bitter aftertaste
You are guaranteed fresh ingredients
It keeps you relaxed with great energy
Café de Loja has been rated as one of the best brands by consumers. The coffee beans are available in both a medium roast and dark roast to provide consumers with a variety of options.
Read more
Product Purity
Handpicked, these coffee beans are high quality, delicious, and safe.
Taste
The pure Arabica coffee beans have a likable fruity flavor.
Use
These coffee beans work perfectly when used on all machines. This allows consumers with different brewing machines to enjoy their unique taste once they buy this outstanding product.
Potency
As far as potency goes, these coffee beans have average traces of caffeine.
Value
It will not leave you with a bitter aftertaste and provides good value for the price even though it's a little more expensive than other products on our list
Criteria Used for Evaluation
Expert Interviews & Opinions
Most Important Criteria
(According to our experts opinion)
Experts Opinion
Editors Opinion
Users Opinion
By Default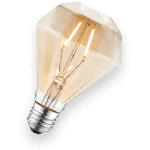 Get something you enjoy!
There are tons of options when it comes to coffee, so you don't have to worry about not being able to find something you will enjoy. Stick to what you know you like and make your decision based on that.
Know your options
If you aren't a coffee connoisseur, make sure to take the time to research your options. From light roast, medium roast, and dark roast to other flavored selections, there is a lot to choose from and its hard to find the best coffee beans!
Other Factors to Consider


Compatibility
All of the criteria we described above comes into play when you take a look at how compatible the coffee beans are for you and your preferences. First and foremost, you need to get a selection that fits your flavor and taste preferences--and if you want more than one type you definitely can buy more than one (most brands offer multiple selections).
To ensure the coffee beans are compatible with your needs, you will also need to take a look at how potent they are--or aren't. Here you need to consider whether or not you are sensitive to caffeine and if you need it to provide you with the energy you need throughout the day. Make sure to pick something that works for you, specifically.
Also, make sure to take a look at what your budget is. Some of these coffee beans run a little pricey, so if you drink a lot of coffee and go through your coffee beans really fast then they might not be a cost-effective option for you to consider--especially if you are on a stricter or tighter budget every month.


Bottom Line
All in all, the most important thing to remember when choosing the best coffee beans for you is that you stick with what you know you like. Sure, it's okay to branch out and get something new so you aren't drinking the same thing every day--but there are key basic features you should look out for before you get anything new.
For example, those of you who like to stick to a specific roast, then you will want to make sure you stay away from the ones you have tried time and time again to no avail. Furthermore, if you know you are sensitive to caffeine, you will want to make sure to look at the selections that are decaffeinated or offer minimal caffeine potency.
Last but not least, the coffee beans you decide to invest in should be worth every penny and bring value to your life. While the selections on our list are the top ten best selections right now, that does not mean there is a single option that will work for everyone. So make sure the price is right and that you will enjoy every cup of joe!
Frequently Asked Questions
q:

Where can I buy fresh coffee beans?

a:

You would be able to buy from the nearby retail stores in your area or even from the supermarkets. Online shopping platforms are also important places you could shop in. Whenever you shop and fail to spot the roasting date on the packaging make sure that you ask the person who may be attending to your needs to show you where the roasting date has been outlined.

If you are not able to figure out when the roasting date is even after inquiring from the supermarket or shop attendants do not buy the product. Being oblivious of the roasting date would leave you confused. The bag that has not been labeled may brew a drink that would taste stale.

Ideally, buying from the roasters in your local area would increase your chances of buying fresh ingredients. If in any case, you decide to make your purchase online, make sure that you buy from a reputable establishment that you trust and one that you are familiar with. If possible, buy from an organization that roasts within their premises, as this enables the establishment to better control the quality.

Organizations that deal with specialty coffee are most likely to provide you with quality fresh ingredients.
q:

When you compare blended beans vs. single origin ones, which is the best option?

a:

Honestly speaking both of these types are exceptional choices for all people including individuals who may have developed the longing to take this beverage for the first time in their lives. The blended version would enable you to come up with a complex drink that would guarantee consumers a variety of tastes.

However, single-origin enables a consumer to enjoy a unique taste. Even with this being the case, what determines whether you go for the blended version or the single origin depends on your taste and preference as a consumer. Overall, both types are exceptional choices for the consumer as long as they are acquired fresh or processed and grown in the right conditions.
q:

What is the difference between a lightly roasted bean and a medium roasted bean?

a:

The differences between these two types lie in the fact that medium roasted ones are best used on an espresso machine, while the lightly roasted beans are usually prepared with a filter machine. Just make sure that you buy the right choice for your machine if you wish to enjoy the unique taste of your coffee.
q:

Is it best to buy beans give you a chocolate flavor or a fruit flavor?

a:

Whether the beans provide you with a fruit flavor or chocolate flavor, how you like your drink, depends on what your taste preferences are. However, everyone loves the chocolate flavor. On the same note, you would be able to buy a brand that provides you with both flavors it would be better for you. You would be able to experience a unique sensation while taking a drink that has a combined taste of fruit and chocolate.
q:

What's the best method for brewing a perfect cup of coffee?

a:

Ah, the age-old question that's ignited debate for millennia. OK, well maybe it's not that big of a deal, but to serious coffee aficionados, it just might be! A perfect cup of coffee means different things to different people, but regardless of the brewing method, you need to start with fresh beans to get a great cup of coffee, period.

Drip machines are known for their ease of brewing and cleaning, and getting consistent results. Coffee made in a french press is a little bit more difficult to make, but some people swear by it, as it makes an extremely strong tasting cup compared to drip machines. The same goes for percolators and espresso machines.

In the end, the method you use will depend on your personal preferences and what you have available for brewing. You might think espresso machines are the best coffee beans, but if you're on a camping trip and all you have is a sock and hot water, that can make a pretty good cup to. And, of course, investing in the best coffee machines is a must to get a great cup of coffee.
Subscribe to our newsletters