10 Best Coffee Beans Fully Reviewed & Compared
last updated:
Oct 30, 2019
If you're on the hunt for the best coffee beans, you've come to the right place! Here we'll discuss the best options currently available as well as their Pros and Cons and what to look for before you decide to go ahead with your purchase.
The best coffee beans produce great tasting coffee that you'll enjoy each and every time you want to drink a cup of joe. The coffee beans featured on our list of reviews are some of the best out there and the brands focus on delivering quality ingredients.
So, whether you choose your
coffee
beans based on their caffeine potency, how easy they are to use, or whether or not they fit your budget, we have made sure to include an option for everyone in our product reviews!
Happy Shopping!
In a Hurry? The test winner after 10 hrs of research

Death Wish Organic
Why is it better?
Boosts energy levels to increase performance
Great way to kick start your day
USDA Certified Organic!
In a
Hurry? Editors choice:

Test Winner: Death Wish Organic

2
Researched Sources
1.5K
Reviews Considered
10
Hours Researching
17
Products Evaluated
Product Purity
Taste
Use
Potency
Value
By Default
Criteria Used for Evaluation


Product Purity
Where your coffee beans are grown and their overall quality should be a priority. We focused on providing our readers with the highest quality selections so you can feel confident about the safety and quality of your favorite coffee.
When purchasing you make sure that the seller you get your beans from is reputable, and make sure that you check the roasting date indicated on the bag label when you buy it in the store or it arrives at your house. You would most probably come across the roasting date and the expiry date both indicated on the bag.
Despite what you might think, the truth is that coffee is a perishable product. Beans transform in chemistry when they react to heat, moisture, and oxygen. There comes a time when they go stale and that is where the expiration date applies. You will only be able to extract the contents to acquire the actual taste of the drink when it is still fresh.
Some of the elements extracted include sugar, aromatic oils and solubles. Good beans are the ones used within the first three weeks after roasting which in this case would be the manufacturing date. You should never buy a bag that doesn't have details about the manufacturing date and the expiry date labeled on the bag.
Ideally, checking for the manufacturing date as well as the expiration date is the most important criteria when it comes to selecting the best product. Doing so would enable you to know if the product is still fresh to provide you with the right flavor. And, how doesn't want a great tasting, fresh cup of joe in the morning!


Taste
You should enjoy each and every cup of coffee you drink, which is why we made sure to evaluate each of the products based on their overall taste and flavor profile.
What we are referring to with this factor is the type of terrain, or terroir, that the coffee is grown in. Wine aficionados will be familiar with this term, as it denotes not just the place the product was grown, but the particular tastes that are individual to a place and which come from the soil, the air, the water, and all the other specific environmental factors of a coffee growing region.
The ideal growing conditions for good quality coffee bean are a location with good shade in a high altitude area. The shade may be as a result of the cloud cover or natural mist occurring in the area the plant is growing, or it can refer to the plants being grown in the shade of trees or other bushes.
For instance, Arabica grows best in an area with an altitude of more than 1000 meters. In the high altitude areas, the rainforest in such locations helps in providing the trees with protection from strong winds. When the forest leaves drop on the ground, they provide mulch that helps improve the quality of the final product.
The four factors outlined above will enable you to choose the type of product that meets your needs. Make sure you take these factors and apply them to your own preferences and needs. Not everyone likes the same type of flavor profile in their coffee, which is why there are so many different selections to choose from--so make sure you get something you know you will enjoy.


Use
For the most part, coffee beans are designed to be used in a similar fashion, however, there are some slight differences between different brands and types of coffee beans.
The first important question that you need to ask yourself when shopping for the best coffee beans are the manner in which you intend to brew your drink. You should be aware of the technique you intend to use before you make a purchase. The other important factor that you would be required to consider in such a case is if you plan to add milk to the drink.
It is important that you consider your brewing method because the type that would be suitable for a french press may not be suitable for use with an espresso machine. People who use special coffee for the first time are often confused about why they may not be getting the flavors they thought they were signing up for.
Consumers could also develop doubts about the brand they buy when they fail to get the flavors they were told to expect. Such disappointments would often leave individuals frustrated and with buying regret. People would wonder why they had to do all the cleaning of the machine yet the beverage still tastes burnt. Some people would even regret why they spent a great deal of cash to acquire a machine.
All of this can be avoided if you're careful to select beans that are appropriate for your brewing machinery and style, whether it's a drip, espresso machine, or a french press or percolator. You are bound to experience such forms of disappointments if you do not make the right selection or you use it in a machine it wasn't intended for.
If you buy the right product and prepare your drink in the right manner, you would most definitely enjoy the coffee that you bought. Choosing the right product equals an excellent drink. For this criterion, we gave higher scores to beans that are able to be used in multiple different types of machines.


Potency
Whether you want a caffeine-packed cup of coffee or not, you will want to make sure you check out the type of roast it is and the amount of caffeine each serving size delivers.
The taste of a cup of coffee is dependent on the quality of the beans and the degree to which they were roasted. Most options today are medium roasted. Medium roasted is considered most suitable when used on the espresso machine. However, depending on the type of machine that you use in brewing your beverage, you may need the lightly roasted instead.
We rated each product on our list according to how dark the roast is, the higher the score the darker the roast. This means that on this occasion a low score in the potency category doesn't mean coffee isn't good, just that it has a lighter roast than other options. That being said, make sure you get the coffee beans that fit your preferences.
We tried to include caffeinated and decaffeinated options to ensure there was something on our list for everyone. If you want potent coffee that will keep you energized throughout the day and you are not sensitive to caffeine, you will want to check out how much caffeine comes with each cup before you make your purchase.


Value
Value is not just about how much the coffee beans will cost you, but rather how well they fit your needs and preferences compared to their overall cost.
This can be a pretty subjective criterion, but we wanted to do our best to bring you coffees that provide good value for your hard-earned money. In the end, taste, freshness, and of course cost all combine to make a coffee a good value or not. One of the things that can determine the level of a coffee's value is if the beans are a blend or single origin.
The blended type is usually a mixture of several different types of single origin beans that are put together to create one unique flavor. The single origin is the one acquired from a single estate. They have a unique taste that is not overbalanced or complex, unlike blended that has a complex profile.
The blended one creates a unique receptive experience for the consumer; it is heavy and cuts better with milk. Depending on the type of beverage that you desire, you would be able to distinguish between the different types of brands by looking at the labeling on the bags. All in all, just make sure to invest in the product that works best for you!
Expert Interviews & Opinions
Most Important Criteria
(According to our experts opinion)
Experts Opinion
Editors Opinion
Users Opinion
By Default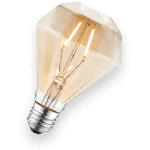 Get something you enjoy!
There are tons of options when it comes to coffee, so you don't have to worry about not being able to find something you will enjoy. Stick to what you know you like and make your decision based on that.
Know your options
If you aren't a coffee connoisseur, make sure to take the time to research your options. From light roast, medium roast, and dark roast to other flavored selections, there is a lot to choose from and its hard to find the best coffee beans!
Other Factors to Consider


Compatibility
All of the criteria we described above comes into play when you take a look at how compatible the coffee beans are for you and your preferences. First and foremost, you need to get a selection that fits your flavor and taste preferences--and if you want more than one type you definitely can buy more than one (most brands offer multiple selections).
To ensure the coffee beans are compatible with your needs, you will also need to take a look at how potent they are--or aren't. Here you need to consider whether or not you are sensitive to caffeine and if you need it to provide you with the energy you need throughout the day. Make sure to pick something that works for you, specifically.
Also, make sure to take a look at what your budget is. Some of these coffee beans run a little pricey, so if you drink a lot of coffee and go through your coffee beans really fast then they might not be a cost-effective option for you to consider--especially if you are on a stricter or tighter budget every month.


Bottom Line
All in all, the most important thing to remember when choosing the best coffee beans for you is that you stick with what you know you like. Sure, it's okay to branch out and get something new so you aren't drinking the same thing every day--but there are key basic features you should look out for before you get anything new.
For example, those of you who like to stick to a specific roast, then you will want to make sure you stay away from the ones you have tried time and time again to no avail. Furthermore, if you know you are sensitive to caffeine, you will want to make sure to look at the selections that are decaffeinated or offer minimal caffeine potency.
Last but not least, the coffee beans you decide to invest in should be worth every penny and bring value to your life. While the selections on our list are the top ten best selections right now, that does not mean there is a single option that will work for everyone. So make sure the price is right and that you will enjoy every cup of joe!
Frequently Asked Questions
q:

Where can I buy fresh coffee beans?

a:

You would be able to buy from the nearby retail stores in your area or even from the supermarkets. Online shopping platforms are also important places you could shop in. Whenever you shop and fail to spot the roasting date on the packaging make sure that you ask the person who may be attending to your needs to show you where the roasting date has been outlined.

If you are not able to figure out when the roasting date is even after inquiring from the supermarket or shop attendants do not buy the product. Being oblivious of the roasting date would leave you confused. The bag that has not been labeled may brew a drink that would taste stale.

Ideally, buying from the roasters in your local area would increase your chances of buying fresh ingredients. If in any case, you decide to make your purchase online, make sure that you buy from a reputable establishment that you trust and one that you are familiar with. If possible, buy from an organization that roasts within their premises, as this enables the establishment to better control the quality.

Organizations that deal with specialty coffee are most likely to provide you with quality fresh ingredients.
q:

When you compare blended beans vs. single origin ones, which is the best option?

a:

Honestly speaking both of these types are exceptional choices for all people including individuals who may have developed the longing to take this beverage for the first time in their lives. The blended version would enable you to come up with a complex drink that would guarantee consumers a variety of tastes.

However, single-origin enables a consumer to enjoy a unique taste. Even with this being the case, what determines whether you go for the blended version or the single origin depends on your taste and preference as a consumer. Overall, both types are exceptional choices for the consumer as long as they are acquired fresh or processed and grown in the right conditions.
q:

What is the difference between a lightly roasted bean and a medium roasted bean?

a:

The differences between these two types lie in the fact that medium roasted ones are best used on an espresso machine, while the lightly roasted beans are usually prepared with a filter machine. Just make sure that you buy the right choice for your machine if you wish to enjoy the unique taste of your coffee.
q:

Is it best to buy beans give you a chocolate flavor or a fruit flavor?

a:

Whether the beans provide you with a fruit flavor or chocolate flavor, how you like your drink, depends on what your taste preferences are. However, everyone loves the chocolate flavor. On the same note, you would be able to buy a brand that provides you with both flavors it would be better for you. You would be able to experience a unique sensation while taking a drink that has a combined taste of fruit and chocolate.
q:

What's the best method for brewing a perfect cup of coffee?

a:

Ah, the age-old question that's ignited debate for millennia. OK, well maybe it's not that big of a deal, but to serious coffee aficionados, it just might be! A perfect cup of coffee means different things to different people, but regardless of the brewing method, you need to start with fresh beans to get a great cup of coffee, period.

Drip machines are known for their ease of brewing and cleaning, and getting consistent results. Coffee made in a french press is a little bit more difficult to make, but some people swear by it, as it makes an extremely strong tasting cup compared to drip machines. The same goes for percolators and espresso machines.

In the end, the method you use will depend on your personal preferences and what you have available for brewing. You might think espresso machines are the best coffee beans, but if you're on a camping trip and all you have is a sock and hot water, that can make a pretty good cup to. And, of course, investing in the best coffee machines is a must to get a great cup of coffee.
Subscribe to our newsletters