10 Best Coffee Makers for Camping Fully Reviewed
last updated
Jun 06, 2019
Coffee and camping go hand in hand so why wouldn't we put together a 10 Best Coffee Makers for Camping guide. Coffee is soul juice and there is nothing better than getting in a good drip when your planning on feeding your soul with nature; something to wash down all that awesome.

Whether you're looking for light hiking, minimalist type coffee gear or a more glamping style, we have you covered. Based on our FAQs and criteria and what outdoor coffee enthusiast like yourself think, we are confident we acquired some of the most camping efficient coffee maker designs currently on the market.

If you're curious on what we base our top-rated standards on, scroll down and check out our evaluation criteria. You will get a better understanding of the process we use in order to give you a solid line up of the best coffee makers for camping.
In a Hurry? The test winner after 11 hrs of research

Aerobie AeroPress
Why is it better?
Excellent taste
Easy to clean
Small and light
In a
Hurry? Editors choice:

Test Winner: Aerobie AeroPress

18
Researched Sources
1152
Reviews Considered
11
Hours Researching
15
Products Evaluated
Ease of Use
Speed
Style
Size
Value
By Default
Our Top 10 Best Coffee Makers for Camping
Criteria Used for Evaluation


Ease of Use
Ease of use was incredibly important for us because we know how camping is. When you are out in the great outdoors the last thing you want is something that will be too complicated or that you can't figure out, which is why we looked at several factors when considering the overall ease of use of each product.
If you've ever struggled to put together a tent that felt more like rocket science, then you understand just how important hassle-free camping gear is. You shouldn't have to spend more than a few minutes putting things together or getting things prepared when it comes to this type of equipment. This is why we only selected coffee makers that were easy to transport, simple to put together, and convenient to use. When it comes to any type of portable camping gear, the fewer parts the better. Not only does this save you time and energy, but it also makes it easier to clean things up afterward. Convenience is key when it comes to this type of product!


Speed
When you are out camping, hiking, or backpacking you are not just going to want something that is easy to use but also something that will brew your coffee quickly. We know you want to enjoy your time out and you should spend more time enjoying your coffee and less time brewing it.
If you've ever desperately waited on an old school percolator to turn your grounds into a watery imitation of what you actually want, then you understand how important efficiency is. When you want your morning caffeine fix, you don't want to wait for it. We looked at how quickly these coffee makers can produce a steaming cup of coffee. Obviously, we don't want to sacrifice quality for efficiency— but we did find that there's a happy medium. Believe it or not, you can get fantastic coffee fast when you choose the right portable coffee maker. All of these products have proven themselves in both efficiency and quality.


Style
When you think of style you might think of just how it looks and what design the coffee maker has so you know how you will have to go about packing it and taking it with you on our trips. While we looked at this and talk about it in our reviews, we also took a look at the brewing style each coffee maker uses and how effective and efficient it actually is.
Everyone has their own quirks and personal preferences when it comes to their coffee. Because of this, we looked at the portable coffee makers that use a variety of different brewing styles. This can change the strength, texture, and overall taste of your coffee. No matter what you prefer, there's something on this list that can appeal to you.


Size
If you're on a backpacking trip or even just trying to cram the last piece of camping equipment into a packed car, size does matter. When planning for a camping trip you'll be looking for a coffee maker that is reasonably sized and easy to pack. With any of the options on this list, you won't have to lug around an oversized appliance to keep your caffeine withdrawal at bay.
You also want to make sure that you take any coffee accessories into account when packing. If you're trying to travel extremely light, sugar, creamer, and other add-ins may not be an option. You can also consider carrying only travel size portions of these products. Make sure you check the specifications of your chosen coffee maker, and you understand the types of coffee that you'll need to take along. Arriving at your campsite with grounds that aren't compatible with your coffee maker could be a huge disappointment for an avid caffeine junkie.


Value
We included a variety in the prices of these coffee makers so you can find the right one for you and one in your price range. When selecting a coffee maker, you'll also have to think about the budget for your trip. There is a huge range of price options on this list, so you'll be able to match your personal preferences with a coffee maker to suit your needs without breaking the bank.
However, it is important to remember that if you need a specific coffee maker and it is a little pricier than others, then it is definitely worth paying a little more if you have the money for it. While some of the selections on our list are pricier than others, in the end they are all pretty affordable and perfect for all budgets.
Expert Interviews & Opinions
Most Important Criteria
(According to our experts opinion)
Experts Opinion
Editors Opinion
Users Opinion
By Default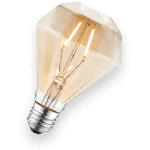 Keep it simple
If you're undecided about which model will work best for you, go back to basics and choose what you know, with fewer parts and gadgets.
Perk up!
Consider that a percolating coffee maker, vs a French press, can be reheated and placed directly over the heat source.
Other Factors to Consider


Product Purity
Even the most efficient coffee maker is absolutely useless if the final product tastes terrible. Most of us have experienced coffee that was either too weak or way too strong. You may not be the type of person that can stomach the gritty feeling of grounds floating around in your cup of Joe. Or, you may not enjoy a cup of coffee that's strong enough to upset your stomach. Taste goes a long way towards making your morning coffee enjoyable. Whether you're a connoisseur of coffees or just a regular drinker, you want a machine that can produce a quality product with little fuss. For the people that enjoy a higher end taste, we've also included several French press options. This is a well-known brewing style that's famous for providing a fresh and rich taste.


Portability
What type of camping trips will you go on? Are you a backpacker or a car camper? You'll want to think about how you anticipate using your coffee maker when you select it, as its size may be prohibitive for ultralight backpacking trips. If you're headed out with a packed car, you'll be able to bring along one of the less compact coffee makers.
If you're going solo in the woods or embarking on a longer trip, every ounce matters, and you'll want to skip to the heavy options on the list. Some of these coffee makers are very lightweight and easy to pack up, so you'll be able to get your coffee fix far out on the trail.


Water Capacity
How large of a group will you travel with?
If you're traveling with a larger group, odds are you'll be accompanied by several other coffee lovers. Avoid creating tension within the group by planning to share your morning pick-me-up – take a look at options on this list that allow you to brew several cups of coffee at once. You'll save time by making a larger batch at once, and you'll be able to keep everyone happy and alert. We made sure to include several coffee makers on our list that make more than one cup at a time, so if you need to make several cups at once you won't have to worry about not having options. Of course, we also have several single serve coffees because there's no point in making more than one cup at a time if you don't need it.


Potency
What is your personal taste preference?
Are you a coffee connoisseur, or in it for the caffeine buzz? If you're very sensitive to the taste of your coffee, you'll want to make sure to pick an option that wins on flavor. Pay attention to the French press options, which tend to do well in this department.
In the end, however, don't expect to get the best coffee in the world from a camping coffee maker. Some do brew excellent coffee while others are just average--but in the end you can't be too picky out in nature. If you know you are picky make sure to take a closer look at the reviews--and stay away from the drippers since those are best for those of you who have space constraints and need a more packable selection.


Compatibility
What type of equipment do you already have?
If you're already a seasoned camper, you might have existing equipment that could be compatible with some of the coffee makers mentioned on this list. If you are already the proud owner of a JetBoil, you might not need to look further – you can simply purchase the french press extension from the JetBoil Java kit and be brewing coffee in no time. Some of the other options on the list using the drip coffee method are adaptable to different mugs and cups.
Frequently Asked Questions
q:

What is the difference between different brewing methods? Should I get a drip coffee maker, a percolator or a french press?

a:

There are a variety of different brewing methods available, and the resulting coffee varies in taste, texture, and length of brewing time. To make drip coffee, also known as pour-over coffee, place a cloth, paper or reusable filter in a stand, and pour a steady stream of hot water over it. A reusable drip coffee stand (such as the GSI Collapsible Java Drip) is an excellent option for serious coffee drinkers who want to save on space.

French press coffee uses large coarse grounds, steeping them in a container with hot water before you filter the coffee with a "press" plunger. This option often produces great tasting coffee, but appliances can be bulkier, so this may not be the best option for backpacking. In a percolator, coffee grounds sit at the top of the appliance, and boiling water circulates through the grounds. While you can brew a lot of robust coffee at once, this is another method isn't best for backpacking trips as it requires continuously boiling water throughout the brewing process and is another bulkier appliance. Finally, the AeroPress is an innovative brewing method that combines pour-over and french press techniques to produce a cup of coffee with excellent taste.
q:

Do I need a special fuel canister to work my coffee maker?

a:

The answer to this question depends on which brewing method you've selected. For some of the appliances on this list, you'll need a specific fuel source to power your coffee brewing. In particular, the JetBoil Java Kit and the Coleman Propane coffee maker will require specific fuel canisters. In other cases, you'll still need to heat water to brew your coffee, but you can do so using whatever method works best for you.
q:

Why is there such a big price range between different coffee makers?

a:

The coffee makers on this list vary widely in their size and complexity. You'll want to think carefully about how you intend to use your coffee maker before you decide which option is best for you. The most expensive options use more involved brewing techniques and very durable materials. But if you need a small coffee maker for use in the backcountry, a more expensive choice won't make you the best cup of coffee. Choose an option that fits best with your needs.
q:

Which are the most packable coffee makers and are they just as good as the less packable options?

a:

If you are set on a more packable coffee maker then you may want to consider a collapsible (or non-collapsible) drip coffee maker. These take up much less space and are lightweight and super easy to pack. These take a little longer to brew and you have to be more careful if you don't want to get any grounds in your coffee. On the other hand, the less packable options are brew faster and are less tedious to use.
However, if you need something packable the drips are a great option, it just depends on whether you actually need that extra space or not.
Subscribe to our newsletters