10 Best Coffee Makers for Camping Fully Reviewed
last updated
Jun 06, 2019
Coffee and camping go hand in hand so why wouldn't we put together a 10 Best Coffee Makers for Camping guide. Coffee is soul juice and there is nothing better than getting in a good drip when your planning on feeding your soul with nature; something to wash down all that awesome.

Whether you're looking for light hiking, minimalist type coffee gear or a more glamping style, we have you covered. Based on our FAQs and criteria and what outdoor coffee enthusiast like yourself think, we are confident we acquired some of the most camping efficient coffee maker designs currently on the market.

If you're curious on what we base our top-rated standards on, scroll down and check out our evaluation criteria. You will get a better understanding of the process we use in order to give you a solid line up of the best coffee makers for camping.
In a Hurry? The test winner after 11 hrs of research

Aerobie AeroPress
Why is it better?
Excellent taste
Easy to clean
Small and light
In a
Hurry? Editors choice:

Test Winner: Aerobie AeroPress

18
Researched Sources
1152
Reviews Considered
11
Hours Researching
15
Products Evaluated
Ease of Use
Speed
Style
Size
Value
By Default
Our Top 10 Best Coffee Makers for Camping



Excellent taste
Easy to clean
Small and light
It comes with small parts so have to keep track of all of them
Find great flavor in this model, which brews coffee using the innovative AeroPress method. It's a breeze to clean and to transport, after putting in a little bit of time to set iit up.
Read more
Convenience
The AeroPress is very easy to disassemble and clean. As this is manual coffee press, it's slightly more work than an automatic model, but it's still very smooth for first-time users to master the process.
Efficiency
This machine will have your coffee ready in just minutes, after boiling water. A perfect choice for a quick morning packing up camp when you aren't willing to forgo that caffeine hit. This option does take longer than comparable choices for a large group.
Brewing Style
The AeroPress combines drip coffee Frenchs with the french press technique in an innovative twist.
Taste
The AeroPress coffee press is known for its great, rich taste that is seldom bitter. Get ready for gourmet coffee out on the trail.
Size
Small and light, this coffee maker is quite portable. It's assembled from several smaller pieces, so make sure you can keep track of them all.
Value
The moderately expensive price tag of this coffee press speaks to the rich, gourmet flavor it provides. You won't find similar quality taste in a portable machine anywhere else.
2

. Primula Single Serve Brew Buddy



Easy to clean
Very portable
Adapts to different mugs
Cheap
This coffee maker is well-named, as it might soon become your best bud in the woods. Its simple design of a reusable filter easily adapts to different cups and mugs. Highly portable and easy to clean, this coffee maker will brew you cup after cup of great tasting pour-over coffee with no hassle.
Read more
Convenience
Users note that this Primula coffee maker is very easy to clean, making it extremely convenient for multiple uses on a single trip.
Efficiency
Using the Brew Buddy is as quick as boiling water. Once you have your hot water, the coffee maker is a breeze to set up by simply placing it over your mug.
Brewing Style
The Primula uses a reusable mesh filter made from eco-friendly materials to hold your coffee grounds. Simply place the Brew Buddy on top of your mug or container, and pour hot water over the grounds.
Taste
This coffee maker is flexible to different tastes - simply leave the filter in longer for richer coffee. You can brew the coffee to whatever strength you prefer.
Size
At just 1.6 ounces, this is a coffee maker that certainly won't weigh down your pack in the backcountry. As the mesh packs down small, it's easily portable and will allow you to brew delicious coffee wherever you find yourself on the trail.
Value
An excellent option for a camper on a tight budget in search of a consistent quick-brewing cup of coffee. You'll have a reliable perk in your morning with your pocket only a few dollars lighter.



Good taste
Easy to clean
Makes a large amount
Can pour coffee while brewing
This large, reliable coffee maker does the trick for large groups, as it brews up to 10 cups of coffee at once. While not the fastest option, it's reliable, easy to clean, and provides consistent good taste.
Read more
Convenience
Easy to clean and setup, this coffee maker is very user-friendly. It also includes useful extra fatures, such as an push-button for matchless ignition.
Efficiency
With a brewing time just under 20 minutes, the Quikpot is a great choice to whip up a large batch of coffee for a group or family in a reasonable amount of time. The performance of this machine is known for its efficiency.
Brewing Style
The Quikpot is a percolator that is powered using a propane gas canister. One propane cylinder should last you about 4 and a half hours of using the coffee maker on the 'high' setting.
Taste
This Coleman coffee maker produces reliably good-tasting coffee in large batches. No need to Use a pour-over again and again. Simply fill coffee maker with enough water for its largest setting of 10 cups of coffee. You can even use the "Pause 'n' Serve" feature to pour a fresh cup of coffee while it is still brewing for a taste-test.
Size
Not the most compact option, the Quikpot weighs in just over 10 pounds. This machine isn't designed for use in the backcountry, rather is perfectly suited for a family car camping vacation.
Value
A pricier option that's a great investment for those who plan on embarking on group camping trips. Several rounds of coffee brewed in this maker will keep a large group satisfied and give you returns well worth your dollar.



Lightweight
Really easy to use
Makes up to 3 cups at ones
Comes with a reusable mesh filter
BPA-free
The Coffee Gator Pour Over Brewer is a sustainable option that doesn't need any filters and it is eco-friendly. It's easy to use and can make up to 3 cups at a time.
Read more
Convenience
As far as convenience, this one is easy to use and doesn't require much. It can make up to 3 cups and doesn't require any filters, so you don't have to worry about carrying any of those with you--instead, you just use the mesh filter that comes with it and reuse it every time. As the name suggests, all you have to do is pour water over the coffee in the filter and voila, you have coffee!
Efficiency
This coffee maker is BPA free and will get you the most out of your coffee and deliver a delicious brew.
Style
The coffee gator is small and minimalistic. The pot resembles the traditional coffee pot, and it is small and lightweight.
Taste
This pour over has a mesh filter that will get you the most out of your coffee. It tasted great and you won't get a bunch of coffee grounds in your coffee.
Size
Small and compact--easy to carry and it won't weigh down your pack if you stash it in there.
Value
Great price, especially since you don't have to buy any paper filters.
Very Compact
Metal
Easy to use
Versatile
Minimalist Design
Tears the filter sometimes
Collapses on itself
Snow Peak Coffee Drip is a camping companion for minimalist coffee lovers. It is small, light, made of stainless steel and folds up to minimize utilizing unnecessary space; it is less than 5 oz. The fact that is metal and not plastic is also a plus for those Earth conscious campers.
Read more
Convenience
Folding almost completely flat, the Snow Peak Coffee Drip can virtually pack into anything. You pop it right back open and place it over your cup and pour.
The Snow Peak is a very stress free design and it uses flat paper filters 1 through 4 without any issues and some pointed filters as well.
Now, there have been reviews stating that it can grab the bottom of a filter if not placed correctly and tearing is involved, so pay attention when placing and removing the filters.
Efficiency
Efficiency is definitely important when you are camping, everything has a purpose and use. Snow Peak Coffee Drip is an all around great coffee camping tool that snaps right into a coffee making machine in seconds.
Throw your favorite grounds in there, pour the boiling water over and drip, drip, BOOM; coffee! It's just too easy. Furthermore, unlike plastic models, Snow Peak's stainless steel design can be used over and over without the worry of warping or rust. Some have stated they have had theirs for years.
Brewing Style
It is a drip coffee maker, it is in the name. Drip coffee is known to be a patient process and for yielding a good cup of joe. All you need to do is pop it open and secure the edges on top of your favorite travel mug and you'll have a fresh cup in a few quick minutes.
Also, as we mentioned, Snow Peak's minimalist design is reviewed as long lasting , making it an ideal choice for a more consistent drip over the years.
Taste
Usually, the taste is based on brew style and there is no disputing that drip coffee has a huge following due to its full flavored brew. Snow Peak Collapsable Coffee Drip yields a robust flavor as well; slowly dripping through each ground, extracting all that savory energy.
When making a drip coffee, strength is going to be personal preference. It is all depending on how much grounds you put in the filter, the more you use the stronger the coffee.
Size
Compact, light, travel savvy; these are just a few ways to describe this 4.9oz drip coffee maker. Snow Peak made their collapsable coffee maker for those who just want a cup of coffee quickly when they are hiking or only have limited access to other options.
It fits right in the drawer in the kitchen as well for those who fly solo and just need a good cup of coffee without the overkill of an actually multi-cup coffee maker.
Value
Snow Peak knows coffee gear, they have quite a line of great products at all different prices and the Collapsable Coffee Drip is set right in the middle. Moreover, for as long as they are said to last, "right in the middle" is a small investment for a great cup of coffee while your preparing for a day of hugging trees and trail running.



Boils water very quickly
Good flavor
Color-changing heat indicator
Pricier
Needs specific fuel
A french press option combined with Jetboil's quick, efficient water boiling system.
Read more
Convenience
When purchased as an entire kit, the Jetboil Java Kit combines the convenience of an efficient water boiling system with a utility of a french press. Use the kit to brew a delicious cup of coffee and boil water on the side for your meal or cup of tea. The insulated canister keeps your drink warm.
Efficiency
Jetboil's efficiency at boiling water is unparalleled. This is a great all-in-one option that gets you your coffee quickly in the morning while letting you combine pieces of camping gear.
Brewing Style
The Java kit uses the classic French press style, suited for use with coarsely ground coffee.
Taste
Offers a rich, full-bodied coffee as can be expected from french-press style coffee. Make sure you use coarse grounds so you're not tasting grounds in your cup.
Size
The Jetboil Java kit is small and lightweight. Even better, it lets you pack efficiently and combine gear, as it replaces some of the functions of a stove.
Value
More on the expensive side, this is a good investment for a backpacker looking for streamlined, all-in-one gear combinations. If you already have a Jetboil, purchase the french press accessory separately to enhance your Jetboil experience.



Insulated canister keeps coffee warm
Strong taste
Easy to use
Harder to clean
Press can get stuck
An insulated french press that comes with its own cup.
Read more
Convenience
The GSI press wins for its extra feature of insulation, allowing you to keep coffee as you take on other tasks around camp. This model is trickier to clean than drip-style coffee makers.
Efficiency
French press brewing makes for a quick cup.
Brewing Style
A typical french press style coffee maker. Watch out that the press doesn't get stuck during the brewing process - this can happen more with the GSI Java Press than with other similar models.
Taste
This coffee maker produces the classic strong flavor of french press coffee. For die-hard French press fans, this will be exactly the incentive you need to hop out of that warm sleeping bag.
Size
A small, portable coffee maker that is on the heavier side compared to other options on this list, making it better for car camping excursions. It comes with a cup that stashes away into the larger canister.
Value
A good price for a quality product that a french press fan will love.
8

. Faberware Yosemite Percolator



Makes up to 8 cups of coffee
Sturdy, durable construction
Can reheat coffee in the pot
Takes longer to brew
Hands-on brewing process
This great value 8-cup percolator is a classic. Its durable stainless steel construction and large size make it a great choice to take on a large crew of happy campers.
Read more
Convenience
Take note of this coffee maker if you're planning to travel with a group. You'll be able to brew 8 cups at once. The percolator style lets you boil water while making the coffee, and you'll be able to reheat the coffee later on if you need.
Efficiency
You can make lots of coffee in one go with this choice, but be prepared for the brewing process to take a little longer. The coffee crafting is hands-on, too. Make sure you can be around to keep an eye on the pot so that it doesn't boil over.
Brewing Style
The Faberware model uses the classic percolator brewing method that lets you boil water and make your coffee together in the same pot.
Taste
The percolator style lets you make adjustments throughout the brewing process to control the taste of your coffee. Brew longer for a stronger flavor, but make sure that you don't over brew it or you'll be facing a burnt, bitter flavor.
Size
This is a large, heavy-duty coffee maker. It gets points for its durability but you won't be bringing it on a backpacking trip.
Value
A sturdy classic with a great value price tag for a car camping group.
9

. GSI Outdoors Java Drip



Easy to clean
Collapsible
Makes up to 12 cups of coffee
Flavor not as rich
Heavier
An easily transportable drip coffee maker that comes with great camping specific features and a low price tag.
Read more
Convenience
The GSI drip model is clearly designed for easy use in the backcountry. It's packed with camping specific features including its overall collapsible design, wide base, and ease of cleaning.
Efficiency
The drip method is quick to set up, and the size and wide base of this design allow you to brew up to 12 cups of coffee at once. A great option for a smaller coffee maker that lets you brew efficiently for a group.
Brewing Style
This a drip-style coffee maker, known for being easy to set up and producing reliable flavor.
Taste
Makes a good tasting coffee that lacks the richness or depth of flavor of some other coffee makers.
Size
The collapsible nature of this coffee maker means it packs down small, great for travel. It's not the lightest, but it's a great compromise between coffee volume and coffee maker size.
Value
This is a great cheaper option that comes with some great technical features for use on the trail.



Really packable
Easy to use
Comes with a carrying bag
Comes with an extra filter
Single serving
Some users don't like having to operate it by hand
This is a handheld espresso and coffee maker that is really easy to use and doesn't require any batteries or electricity to use it--perfect for the great outdoors!
Read more
Convenience
This coffee maker is really easy to use and only requires 3-steps to make your coffee. It is lightweight and easy to bring with you anywhere.
Efficiency
This coffee maker is perfect for brewing one cup at a time. It's easy to use and makes your coffee pretty quickly.
Brewing Style
This handheld espresso and coffee maker is really easy to use and perfect for your outdoor escapades. All you do is pour the coffee grounds into the filter that comes with the coffee maker, add your hot water, and push on the coffee maker's pressure pump with your hand. After that, you are done and have a delicious cup of coffee.
Taste
This coffee maker is BPA free and delivers a pretty good cup of joe. If you do it right you won't have to worry about having any grounds in your coffee.
Size
It's perfect for traveler and camping trips and isn't much bigger than your thermos. It is lightweight and easily packable.
Value
A little pricey for a hand operated coffee maker but it comes with an extra filter and a nifty carrying pouch.
Criteria Used for Evaluation


Ease of Use
Ease of use was incredibly important for us because we know how camping is. When you are out in the great outdoors the last thing you want is something that will be too complicated or that you can't figure out, which is why we looked at several factors when considering the overall ease of use of each product.
If you've ever struggled to put together a tent that felt more like rocket science, then you understand just how important hassle-free camping gear is. You shouldn't have to spend more than a few minutes putting things together or getting things prepared when it comes to this type of equipment. This is why we only selected coffee makers that were easy to transport, simple to put together, and convenient to use. When it comes to any type of portable camping gear, the fewer parts the better. Not only does this save you time and energy, but it also makes it easier to clean things up afterward. Convenience is key when it comes to this type of product!


Speed
When you are out camping, hiking, or backpacking you are not just going to want something that is easy to use but also something that will brew your coffee quickly. We know you want to enjoy your time out and you should spend more time enjoying your coffee and less time brewing it.
If you've ever desperately waited on an old school percolator to turn your grounds into a watery imitation of what you actually want, then you understand how important efficiency is. When you want your morning caffeine fix, you don't want to wait for it. We looked at how quickly these coffee makers can produce a steaming cup of coffee. Obviously, we don't want to sacrifice quality for efficiency— but we did find that there's a happy medium. Believe it or not, you can get fantastic coffee fast when you choose the right portable coffee maker. All of these products have proven themselves in both efficiency and quality.


Style
When you think of style you might think of just how it looks and what design the coffee maker has so you know how you will have to go about packing it and taking it with you on our trips. While we looked at this and talk about it in our reviews, we also took a look at the brewing style each coffee maker uses and how effective and efficient it actually is.
Everyone has their own quirks and personal preferences when it comes to their coffee. Because of this, we looked at the portable coffee makers that use a variety of different brewing styles. This can change the strength, texture, and overall taste of your coffee. No matter what you prefer, there's something on this list that can appeal to you.


Size
If you're on a backpacking trip or even just trying to cram the last piece of camping equipment into a packed car, size does matter. When planning for a camping trip you'll be looking for a coffee maker that is reasonably sized and easy to pack. With any of the options on this list, you won't have to lug around an oversized appliance to keep your caffeine withdrawal at bay.
You also want to make sure that you take any coffee accessories into account when packing. If you're trying to travel extremely light, sugar, creamer, and other add-ins may not be an option. You can also consider carrying only travel size portions of these products. Make sure you check the specifications of your chosen coffee maker, and you understand the types of coffee that you'll need to take along. Arriving at your campsite with grounds that aren't compatible with your coffee maker could be a huge disappointment for an avid caffeine junkie.


Value
We included a variety in the prices of these coffee makers so you can find the right one for you and one in your price range. When selecting a coffee maker, you'll also have to think about the budget for your trip. There is a huge range of price options on this list, so you'll be able to match your personal preferences with a coffee maker to suit your needs without breaking the bank.
However, it is important to remember that if you need a specific coffee maker and it is a little pricier than others, then it is definitely worth paying a little more if you have the money for it. While some of the selections on our list are pricier than others, in the end they are all pretty affordable and perfect for all budgets.
Expert Interviews & Opinions
Most Important Criteria
(According to our experts opinion)
Experts Opinion
Editors Opinion
Users Opinion
By Default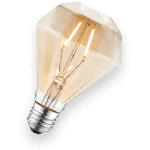 Keep it simple
If you're undecided about which model will work best for you, go back to basics and choose what you know, with fewer parts and gadgets.
Perk up!
Consider that a percolating coffee maker, vs a French press, can be reheated and placed directly over the heat source.
Other Factors to Consider


Product Purity
Even the most efficient coffee maker is absolutely useless if the final product tastes terrible. Most of us have experienced coffee that was either too weak or way too strong. You may not be the type of person that can stomach the gritty feeling of grounds floating around in your cup of Joe. Or, you may not enjoy a cup of coffee that's strong enough to upset your stomach. Taste goes a long way towards making your morning coffee enjoyable. Whether you're a connoisseur of coffees or just a regular drinker, you want a machine that can produce a quality product with little fuss. For the people that enjoy a higher end taste, we've also included several French press options. This is a well-known brewing style that's famous for providing a fresh and rich taste.


Portability
What type of camping trips will you go on? Are you a backpacker or a car camper? You'll want to think about how you anticipate using your coffee maker when you select it, as its size may be prohibitive for ultralight backpacking trips. If you're headed out with a packed car, you'll be able to bring along one of the less compact coffee makers.
If you're going solo in the woods or embarking on a longer trip, every ounce matters, and you'll want to skip to the heavy options on the list. Some of these coffee makers are very lightweight and easy to pack up, so you'll be able to get your coffee fix far out on the trail.


Water Capacity
How large of a group will you travel with?
If you're traveling with a larger group, odds are you'll be accompanied by several other coffee lovers. Avoid creating tension within the group by planning to share your morning pick-me-up – take a look at options on this list that allow you to brew several cups of coffee at once. You'll save time by making a larger batch at once, and you'll be able to keep everyone happy and alert. We made sure to include several coffee makers on our list that make more than one cup at a time, so if you need to make several cups at once you won't have to worry about not having options. Of course, we also have several single serve coffees because there's no point in making more than one cup at a time if you don't need it.


Potency
What is your personal taste preference?
Are you a coffee connoisseur, or in it for the caffeine buzz? If you're very sensitive to the taste of your coffee, you'll want to make sure to pick an option that wins on flavor. Pay attention to the French press options, which tend to do well in this department.
In the end, however, don't expect to get the best coffee in the world from a camping coffee maker. Some do brew excellent coffee while others are just average--but in the end you can't be too picky out in nature. If you know you are picky make sure to take a closer look at the reviews--and stay away from the drippers since those are best for those of you who have space constraints and need a more packable selection.


Compatibility
What type of equipment do you already have?
If you're already a seasoned camper, you might have existing equipment that could be compatible with some of the coffee makers mentioned on this list. If you are already the proud owner of a JetBoil, you might not need to look further – you can simply purchase the french press extension from the JetBoil Java kit and be brewing coffee in no time. Some of the other options on the list using the drip coffee method are adaptable to different mugs and cups.
Frequently Asked Questions
q:

What is the difference between different brewing methods? Should I get a drip coffee maker, a percolator or a french press?

a:

There are a variety of different brewing methods available, and the resulting coffee varies in taste, texture, and length of brewing time. To make drip coffee, also known as pour-over coffee, place a cloth, paper or reusable filter in a stand, and pour a steady stream of hot water over it. A reusable drip coffee stand (such as the GSI Collapsible Java Drip) is an excellent option for serious coffee drinkers who want to save on space.

French press coffee uses large coarse grounds, steeping them in a container with hot water before you filter the coffee with a "press" plunger. This option often produces great tasting coffee, but appliances can be bulkier, so this may not be the best option for backpacking. In a percolator, coffee grounds sit at the top of the appliance, and boiling water circulates through the grounds. While you can brew a lot of robust coffee at once, this is another method isn't best for backpacking trips as it requires continuously boiling water throughout the brewing process and is another bulkier appliance. Finally, the AeroPress is an innovative brewing method that combines pour-over and french press techniques to produce a cup of coffee with excellent taste.
q:

Do I need a special fuel canister to work my coffee maker?

a:

The answer to this question depends on which brewing method you've selected. For some of the appliances on this list, you'll need a specific fuel source to power your coffee brewing. In particular, the JetBoil Java Kit and the Coleman Propane coffee maker will require specific fuel canisters. In other cases, you'll still need to heat water to brew your coffee, but you can do so using whatever method works best for you.
q:

Why is there such a big price range between different coffee makers?

a:

The coffee makers on this list vary widely in their size and complexity. You'll want to think carefully about how you intend to use your coffee maker before you decide which option is best for you. The most expensive options use more involved brewing techniques and very durable materials. But if you need a small coffee maker for use in the backcountry, a more expensive choice won't make you the best cup of coffee. Choose an option that fits best with your needs.
q:

Which are the most packable coffee makers and are they just as good as the less packable options?

a:

If you are set on a more packable coffee maker then you may want to consider a collapsible (or non-collapsible) drip coffee maker. These take up much less space and are lightweight and super easy to pack. These take a little longer to brew and you have to be more careful if you don't want to get any grounds in your coffee. On the other hand, the less packable options are brew faster and are less tedious to use.
However, if you need something packable the drips are a great option, it just depends on whether you actually need that extra space or not.
Subscribe to our newsletters