10 Best Cold Brew Coffee Makers Fully Tested & Reviewed
last updated:
Sep 12, 2019
If you love cold brew coffee and are tired of spending a ton of money buying it from your local coffee shop so you can get your fix, then you will love the best cold brew coffee maker selections featured on our list below.
Cold-brew coffee offers you a unique flavor profile that cold brew enthusiasts are hooked on. It is bolder and less acidic than traditional
coffee
, so it is a great option for people who have a sensitive stomach or deal with heartburn.
Regardless of your experience with cold brew, if you want to make it at home then you will love the cold brew coffee makers we chose. They are easy to use, durable, and offer all of the features and pieces you need to make cold brew coffee that's just as good as when you buy it.
This is the best product on our list that is currently in stock:

Takeya Deluxe
Why is it better?
Inexpensive
Clean up is incredibly easy
Very durable
Doesn't leak
Compact enough to fit in most fridges
BPA-free construction
In a
Hurry? Editors choice:

Test Winner: Takeya Deluxe

3
Researched Sources
1.6K
Reviews Considered
11
Hours Researching
15
Products Evaluated
Ease of Use
Durability
Features
By Default
10 Best Cold Brew Coffee Makers
Criteria Used for Evaluation


Ease of Use
Cold brew coffee makers should be easy for you to use and never a hassle to get set up. We made sure to rate each of our selections based on how easy they are to set up and use.
Most cold brew coffee makers are exceptionally easy to use, so any models that didn't meet these criteria were instantly nixed from the list. We looked for models with easy to fill filters, lids that were easy to open and close, and designs that were simple to clean – dishwasher safe models included!
All of the selections on our list also come with detailed manuals, so if you have questions you will be able to refer to it at any time. Many also come with reusable filters, so you don't have to worry about having to purchase filters all that time--and it will also make your life much easier in the long run.
Overall, all of the selections on this list are easy to use, but of course, there are some that are easier to use than others--make sure to pick the best one for you! If you aren't sure if you will be able to easily get used to the cold brew coffee maker you are considering, then take a look at what real-world users have to say about it as well!


Durability
Investing in a quality product is important to everyone, so we made sure to only feature durable cold brew coffee makers so our readers only have durable and high-quality selections to choose from.
Coldbrew coffee makers are either made of glass or thick plastic. We chose models that users reported were very durable. Most glass models are breakable, but we looked for models with thick-walled carafes that could withstand rapid temperature changes without breaking or cracking.
We know how important durability is, so rest assured that we took a look at what users had to say, especially with those that use glass decanters--like we just mentioned. Glass can be pretty sturdy, so the cold brew coffee makers with the glass are designed to be pretty durable--although we don't recommend you drop them and test it out
However, we definitely would say that depending on the drop, the glass ones can take a bit of a beating as well (for glass at least). When it comes to glass and non-glass selections, you definitely have durable options to consider. Make sure to take a look at how they are constructed and take some to time to do some research before you buy--sometimes reading reviews is the best way to gauge their overall durability.


Features
Not all cold brew coffee makers offer the same features, so make sure you consider what you need specifically and invest in a model that best fits your needs and preferences.
We also looked for pitchers with a decent capacity that could hold enough cold brew to serve at least a few guests at a time. We looked for carafes with slim designs that were perfect for the fridge door. Slim designs are important because if you store it or keep it out on your counter for a bit you don't want it to take up a ton of space or be too difficult to move.
You also want them to be lightweight because the coffee will add a lot more weight as well. When looking at features we also took a look at whether or not they came with any sort of warranty or guarantee. You will find that some of the cold brews with the glass decanters come with some sort of warranty.
Other cold brew coffee makers are also able to make great tea and some can be more versatile than others. So, if you want a cold brew coffee maker that does more than just brew coffee, you definitely have options. Some of you may also want to be able to take your cold brew coffee maker with you on the go.
So, if you want a more portable selection that is easy to travel with--whether it's for your next camping trip or for those quick family trips, there are plenty of lightweight selections out there. Remember that there is no single model that will work for everyone, so make sure to prioritize your needs and preferences before you buy.
Expert Interviews & Opinions
Most Important Criteria
(According to our experts opinion)
Experts Opinion
Editors Opinion
Users Opinion
By Default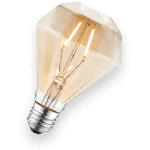 Iced coffee is not cold brew
The difference between a regular iced coffee from your favorite shop and a cold brew is the length of time it takes to brew it. Because cold brew takes 12-24hrs to make, it yields a less bitter, more mellow flavor.
Acidity
Cold brew coffee is a lot easier on your stomach because of its lower acidity. Not only does it retain its rich taste, but it also gets rid of acidity--although it varies from coffee maker to coffee maker.
If you have stomach issues you should definitely consider switching to cold brew. It tastes just as great, if not better, and is not difficult to make if you have the right stuff.
Other Factors to Consider


Bottom Line
A cold brew coffee maker is a fairly simple device. It consists of a pitcher, a lid, and a filter where the coffee grounds go. We evaluated our top ten picks on their aesthetic qualities, ease of use, construction, and any other features of note. Overall, you will find that the best cold brew coffee makers produce great tasting coffee that will last you, at a minimum, a few days.
They are slim enough to store in your fridge and aren't bulky or heavy. To use, the more lightweight they are the better--this makes them easier to use and will simplify your life. We tried to pick easy to clean or dishwasher safe options to help you simplify your life. Make sure to consider your needs, as always, when making your final decisions.
The number order on our list is not a tell-all sign of best to worst--instead, we took all of the features we considered and use that to rank the cold brew coffee makers we chose. In the end, however, you will want to pick the best one for your home and needs. And, remember, just because a product is at the top of our list does not mean that it is the best option for everyone.


Use
If you're going to be using your cold brew coffee maker on a regular basis, it doesn't hurt for it to look nice. If you plan on using your coffee maker to serve guests, a nice looking carafe makes a statement and looks nice set out on the counter. We looked for models with elegant designs that looked equally nice on display in the fridge or set out on the table.
We also made sure to pick lightweight and sleek cold brew coffee makers so they aren't an eyesore if you plan on leaving it out. Nowadays the more minimalistic something is the better is--your cold brew coffee maker isn't designed to add decor to your space but rather to be easy to find without taking up too much space or room on your counter or in your fridge.
All in all, as we have stressed throughout our entire buying guide, how important it is for you to prioritize your own needs and preferences. For example, if you want to brew tea or have something that is more versatile, then you need to make sure you consider the models that offer those features.
On the other hand, if you don't need any additional features or portability options, you can stick to the more straightforward selections available. Either way, remember to keep your budget and preferences at the forefront to ensure you invest in a product that will work for you and do everything you want it to do.


Effectiveness
Using a cold brew coffee maker is quite simple. Using freshly ground coffee or store-bought coffee grounds, fill up the reusable filter. You'll notice that a cold brew coffee maker requires more coffee grounds than a regular coffee maker. The reason? This type of coffee maker makes a very concentrated brew that's very strong.
You can then dilute the coffee concentrate with ice (for an iced coffee) or milk (for an iced latte) without ruining the taste quality of the beverage. Once the filter is full of grounds, fill the carafe with water and stick it in the fridge. You'll need the mixture to steep for at least 24 hours so using a cold brew coffee maker requires a bit of patience.
The resulting brew lasts for a few weeks if stored properly in the fridge. Did you know that a cold brew coffee maker isn't just for coffee? You can fill up the filter with tea to make delicious iced tea, or you can use frozen (or fresh) fruit to make fruit infused water, which is a healthier alternative to drinking juice.
Frequently Asked Questions
q:

Should I go with a glass or plastic carafe?

a:

There are advantages and disadvantages to both glass and plastic. Glass can be somewhat delicate, so if you are known to drop things on a regular basis, even a thick-walled glass carafe might break if it slips from your hands and lands on the hard kitchen tile. While plastic can also crack, it's definitely better able to stand up to rough handling than glass.

If you prefer to choose a plastic option, look for a cold brew coffee maker that's BPA-free, to prevent harmful chemicals from leaching into your brew.
q:

Why does a cold brew coffee maker require so many coffee grounds?

a:

It's true. Cold brew coffee makers require you to use a lot more coffee grounds than a traditional coffee maker that brews hot coffee. The reason is that when making cold brew, the goal is to produce a concentrated coffee substance. Why? So that when you add milk or ice to it, it doesn't become diluted. Have you ever tried to make an iced coffee with regular coffee from your Keurig or other coffee machines?

The regular hot coffee melts the ice which heavily dilutes the drink. The result is a weak tasting nasty iced coffee that's not at all palatable. Coldbrew, on the other hand, is very strong, so melting ice won't dilute your drink and ruin its flavor profile.
q:

How long can I keep cold brew in my fridge?

a:

As long the lid seals tightly, it should last up to 2 weeks in the fridge without going rancid or tasting bitter. However, this number may range from coffee maker to coffee maker--some may hold up longer while others will last much less. Just make sure to track when you store it and if it looks spoiled toss it out--it definitely won't be worth the stomach ache.
q:

Can't I just make cold brew by pouring coffee over ice?

a:

A. You could, but it's not the most efficient way of making an iced coffee. Using hot coffee will cause the ice cubes used to melt quickly. Hot coffee from a regular coffee machine also isn't as strong as what you'll get with a cold brew coffee maker. The resulting iced coffee will likely be weak and not great tasting. It certainly is a faster method of getting an iced coffee, though.

Coffee lovers will have to wait a bit to get a delicious iced latte if using a cold brew coffee maker. But, trust us, it's worth it.
q:

Why buy a cold brew coffee maker?

a:

Here's an exercise for you. Tally up all the money you spend on iced lattes and other coffee-based concoctions at Starbucks, Tim Hortons, and other specialty coffee shops. We bet it's quite a bit. Buying iced coffee beverages on a daily basis might be the way you treat yourself, but imagine how much money you'd save if you simply made your coffee treat at home!

A cold brew coffee maker is an inexpensive investment, and it's a kitchen gadget that will last you a long time. The only other cost to consider? Coffee. A bag of coffee, however, is not a substantial expense. Having a cold brew coffee maker can save you money, but that's not all. It can make other cold beverages, too, as mentioned above. A cold brew coffee maker also allows you to serve a unique beverage option to guests.
q:

Should I wash my cold brew coffee maker by hand?

a:

Many cold brew coffee makers are dishwasher safe but make sure to check manufacturer instructions before sticking your new carafe in the dishwasher. If you're still unsure about letting your coffee maker go through the dishwasher, then, by all means, wash by hand. For some narrow shaped cold brew units, you may need a cleaning brush to get out all the grounds.

It's a good idea to wash the reusable filters by hand to prevent them from warping or getting bent out of shape. Most are easy to rinse out in a few seconds, though.
q:

Are there any options I can take on my camping trip?

a:

The good thing about cold brew coffee makers is that most of them are pretty portable and easy to use. For the most part, they are lightweight, packable, and easily portable. The best cold brew coffee maker is also really easy to use and won't require much, so if you want to take it with you camping you can--just remember since you don't have a fridge that it won't last as long.
Subscribe to our newsletters