10 Best Compression Running Socks Tested & Reviewed
last updated
Dec 30, 2018
When most people think of compression socks, they think of senior citizens with
poor circulation
and people who stand on their feet all day such as
nurses
and service professionals. Most runners don't think of
compression clothing
as a necessary part of their running gear but that is starting to change. The more we find out about the benefits that compression can provide, such as increased circulation, faster recovery times between runs,
injury prevention
, and less muscle pain and soreness, the more runners are jumping onboard the compression bandwagon. Our feet absorb a lot of impact and abuse when we run, so they're a great place to start for the first time compression user or someone who's been enjoying its benefits for years.
In a Hurry? The test winner after 13 hrs of research
Physix Gear Sport
Why is it better?
Relatively low cost
Moisture wicking
Non-slip
Variety of colors
Supportive fit with arch compression
Unisex
In a
Hurry? Editors choice:
Test Winner: Physix Gear Sport

18
Researched Sources
1420
Reviews Considered
13
Hours Researching
15
Products Evaluated
Compression
Support
Fit
Breathability
Durability
By Default
In Depth Review Top 10
Physix Gear Sport
SB SOX
Blitzu
Rockay Blaze
Vitalsox VT1211
MudGear OCR
U Compression Socks
Balega No-show
Zensah Tech+
CEP Progressive+ 2.0
Table of contents
Criteria Used for Evaluation
Other Factors to Consider
Frequently Asked Questions
Sources
How to Choose the Best Compression Socks for Runners
Click here to see more
10 Best Compression Running Socks


Relatively low cost
Moisture wicking
Non-slip
Variety of colors
Supportive fit with arch compression
Unisex
Some users found these to be tight in the calves
These knee-high compression socks provide 20-30 mmHg of compression, making them suitable for runners, other athletes, professionals that are on their feet all day, or long-distance travelers and commuters. Moisture-wicking and non-slip construction make these socks a great choice for anyone in need of compression support or therapy.
Read more
Pressure
These socks provide graduated compression at 20-30 mmHg. They will provide relief to tired legs, reduce swelling, and improve circulation. Some users felt these were a little too tight around the top of their calf, however.
Breathability
Made of a nylon blend, these socks are breathable and wick moisture away from your legs. They also fight bacteria and fungus.
Support
The firm yet flexible fit of these socks provide support to your arches, toes, ankles, and calves.
Other Features
Stay-put cuffs keep these socks up around your calves during running or any other physical activity. These are durable socks, according to users, and can last through long road runs, rugged trail runs, or even a Tough Mudder.
Value
These are priced slightly above the average for compression socks.


Stays in place
Durable
Perfect compression level
Good value
This product is highly rated by reviewers for its great fit and effectiveness. Our research showed us that many options out there don't fit tightly enough at the cuff and roll down while you're wearing them, which is very annoying, especially for runners. The SB SOX don't have this problem however and overall are a good product at a good price.
Read more
Compression and Support
This product got rave reviews from users for the effectiveness of its compression and excellent fit. Unlike many other options, these do a great job of staying put on your leg and not rolling down. The level of support and compression these offer is about average for the products on our list, which is a good thing, as it gives the user plenty of support without being tight or restrictive.
Fit and Breathability
These come up to just below the knee on most users. The company offers 4 different sizes, including different calf sizes, so if you have unusually large or small calves these might be a good option for you if you can't find a good fit elsewhere. These are made from synthetic materials which don't absorb moisture, so breathability and moisture-wicking are good with these, but not as great as with some other options.
Durability
We didn't find many complaints above longevity with these and they should last you a while if given the proper care.


Durable
Stay in place
Bright and neutral colors
May be too narrow for users with larger calf muscles
These compression socks offer a unique feature- Compression Tape Design. This unique engineering allows Blitzu's socks to offer both the support and performance of compression socks with the stability of k-tape. The Power+ Performance Fabric makes these socks extremely durable, according to users, as well as helps them stay up where they belong.
Read more
Pressure
These socks don't just offer general compression like other brands. They have a kinesiology tape influence design which is meant to distribute pressure where you need it most as well as provide support to your legs and feet. The k-tape design specifically wraps around the ankle and across the top of the foot.
Breathability
These are made of Power+ Premium Performance Fabric. It is breathable and flexible.
Other Features
Stay-put cuffs and a seamless toe and heel make these socks comfortable against your skin. The circular knit pattern increases durability and flexibility. These socks are available in 4 colors and 2 sizes.
Value
These are average priced compression socks.


Represents premium quality
Lifetime guarantee
Moisture-wicking properties
Anti-odor technology
Environmentally friendly
Are you looking for a quality compression product that can help promote greater recovery and minimize the risk of injuries? Well, this is where the Rockay Compression Leg Sleeve comes into the picture. This new piece of running gear is destined for greatness, thanks to its impressive technology and fabric properties. Let's take a deeper look.
Read more
Polygiene Technology
The one thing that sets this product aside from the competition is the Polygiene Technology. For those that are not familiar, this is an innovation that promotes both a blend of moisture-wicking/ventilation and anti-odor. So, when you are running, you can be guaranteed that sweat will be wicked away and no odor or bacteria will build up.
Strength & Durable
For runners, we need gear that is strong, durable, and can withstand many miles. Now, we can all attest that we have purchased gear that lacked these properties. With this gear, say goodbye to all those worries. This piece of gear is incredibly strong and durable. So much so that, it has passed Swisslastic's compression test. If you are looking for premium quality, here you go!
Cost and Value
This product is priced quite fairly once you consider the pure value that it offers. In our experience and research, there are no other compression products that really can be compared as far as technology and innovation are considered. This all brings us to the conclusion that this is easily worth every penny.


Great arch and ankle support
Excellent moisture wicking
Lighter compression level is good for new users
Not a lot of calf compression
Run small
These Italian-made compression socks offer a lot of great options. Made from high-quality materials entirely in the Vitalsox factory, these carefully designed sox are an excellent choice for those looking for compression socks to help with their recovery, manage muscle fatigue, or help prevent planar fasciitis and shin splints.
Read more
Pressure
These socks have graduated pressure, starting light in the toe, strengthening in the midfoot and ankle, and then lightening again in the calf. The pressure ranges from 12 to 20 mmHg.
Breathability
The fibers of the sock are infused with silver. They're highly breathable and dry very quickly. These socks are designed with antimicrobial and antifungal considerations in mind, so you can work out with worrying about the health of your feet.
Support
These are a good choice for those who need more support at the arch or around the ankle since those are the areas that have the most pressure. This makes them a good choice for anyone who plans on spending a lot of time on their feet.
Other Features
These socks are available in many different colors, ranging from high visibility colors to more subdued colors. Make sure to check the Vitalsox size chat before you buy. Every sock has arrows on them to help you put them on. The company also provides a video to help you figure out how to put on their compression sox. They treat all their socks with a chemical-free fabric softener before they ship, so you can wear these right out of the box.
Value
This is a lower priced compression sock.


Consistent applied pressure throughout reduces muscle fatigue and lessens recovery time
Exceptional airflow, even though the heavier duty construction
Durable construction, designed for use in more intense types of running environments
Specifically designed for off-road & obstacle course racing
Well over 600 positive reviews from satisfied users
Slightly thicker than other normal compression socks
Designed for obstacle course racing, MudGear compression socks are made to provide compression that will last through intense competitions. These also have a protective backing for added durability in obstacle course situations, which is a feature that differs from other options out there. These are an ideal choice for the more rugged and intense environments.
Read more
Pressure
The compression in these socks is provided by 168 needlepoint compression. It is graduated, so the pressure is greatest around your ankle and lessened around your calf.
Breathability
These socks were made to stand up to the toughest obstacle course races, so in addition to being made of ultra-breathable fabric, they have been designed to drain quickly, shedding water from your feet and shoe. Users say that when running through water, these socks do not hold the water and don't feel heavy when wet.
Support
These socks are made of abrasion resistant fabric to keep your legs cut and bruise-free in obstacle course races (think rope climbs, etc.).
Other Features
These have a layer of padding along the lower leg to provide extra protection from debris and obstacles. Users say that no matter what conditions they wore these socks though, they did not slip!
Value
These are priced a bit above average for compression socks.
Designed for women
Flexible
Moisture wicking
Available in 18 colors
Designed for women (sorry guys!)
Some users found them difficult to put on
Designed specifically for a woman's frame, 2XU Compression Socks offer not only compression support, but also UPF 50 protection. These are very flexible due to the PWX FlEX and wick moisture away because of their high filament yarn construction. These socks are available in 18 colors, so you are sure to find your favorite among them.
Read more
Pressure
These socks provide compression that is appropriate for performance and/or recovery. The sock has been designed with gradient zone compression panels to optimize the graduated compression between your ankle and calf.
Breathability
Made of high filament nylon and elastane yarn, these socks quickly wick moisture away from your foot and leg to the outside of the fabric so it can be evaporated. These socks also have zoned breathability panels to promote ventilation and airflow.
Support
The snug yet flexible PWX Compression Fabric of which these socks are made provides firm support to every part of your body that is enclosed in the sock- arch, Achilles, calf, ankle, and shin.
Other Features
These socks are available in 18 color choices and have been designed to fit a woman's physique.
Value
These are average priced compression socks.


Durable
Extremely comfortable
Shoe mimicking design blends support with function and performance
Not that breathable
Expensive
This product got excellent reviews from customers, especially for its comfort. Several users said it was by far the comfiest sock they'd ever worn. They're also durable and are a good no-show option if that's your style, or you want to keep the compression to just your feet.
Read more
Compression and Support
These socks have a medium amount of support and compression, which most people seemed happy with but some would have liked more. Some cool features we liked were construction designed to perfectly compliment running shoes by securing the heel and midfoot while letting the toes the freedom to spread and grip the ground. The anti-microbial technology is also a nice touch, although some users didn't feel like it worked well.
Fit and Breathability
Overall these fit well. The no-seam toebox is a nice, comfortable touch that helps prevent friction blisters. Unfortunately, these aren't the most breathable option but that didn't seem to be a big problem overall and a lot of users wind up buying more pairs once they've tried them out.
Durability
What this product sacrifices in breathability it makes up for with its durability. Medium-density cushioning on the bottom helps with this, as does the overall quality of materials and construction. The durability is welcome, especially considering that these are an expensive option.

Durable, comfortable and supportive fabric
Graduated compression for excellent circulation
Seamless toe construction
Comes in a variety of colors
Some users thought the socks were a bit too warm.
Zensah's mission is to provide top quality support and comfort for athletes in order to help them maximize their performance. The Zensah Tech+ compression socks do exactly that. Their unique graduated compression offers excellent support in the calf, shin and ankle area. The lightweight fabric is comfortable and breathable. And perhaps the best part? They are reasonably priced. So get yourself a pair... or two!
Read more
Pressure
These compression socks offer graduated compression, meaning that you will get support for both your shins and calves. The Ultra Zone Ribbing provides extra support on the ankle and arch to help stabilize them. The mesh design of the fabric provides specialized support for the calf area.
Breathability
The 200 needle count fabric is not only moisture wicking but helps regulate temperature, ensuring that your legs will stay warm, but allow for optimal breathability.
Support
Zensah's special 200 needle count construction ensures that this compression sock is not only durable and comfortable but supportive. It also features graduated compression for better circulation.
Other Features
These socks also have a seamless toe, so you can rest assured there will be no blisters here. The toe area is also lightly padded for additional comfort. Best of all, these socks come in a variety of colors from neutral and basic to bright and flashy.
Value
These compression socks are a great value! They are effective, comfortable and won't put a huge dent in your wallet
Excellent support for the ankles and arches
Medical grade compression
Helps prevent friction
Wide variety of color choices
Pricey
May be too tight on some wearers
These socks have managed to nail the balance between support and ease of movement. Just enough compression to support your legs but not enough to restrict motion. With a lot of technology built into them these socks are designed for high performance and are great for a run of any length.
Read more
Pressure
These socks provide consistent pressure through unique fabric design. The threads of the fabric wrap around your leg over 400 times to give you precise compression to the millimeter.
Breathability
Made of 85% polyamide and 15% spandex, these socks breathe well, and fight odors and bacteria. The moisture wicking property of this fabric blend and the ribbed design helps keep your feet cool, dry, and free of blisters and hot spots.
Support
These socks mold to your feet and legs to provide all-around support. The microfibers, especially in the calf area, provide stability and support, which helps avoid calf injuries like tears and shin splints.
Other Features
These socks have a stay-put band at the top of the calf to help keep them in place as your run.
Value
These are a high priced pair of compression socks.
Criteria Used for Evaluation

Compression
The whole purpose of compression wear is to provide consistent levels of pressure to specific areas of the body, in this case, the feet and lower legs. Realizing the effects of compression socks when worn for DVT (deep vein thrombosis), this type of wear soon became popular with runners as a way to improve blood flow. To have the desired result, the socks must compress the limb consistently all the way around, providing an equal level of pressure throughout.
Another positive effect of consistent pressure is the ability to better control muscle vibration during intense runs or exercise. This can also aid in preventing stress injuries from long and intensive activities.
Consistent pressure can be applied by the socks in a variety of ways. The thread pattern can be used to create consistent pressure, as can specially-engineered panels placed in strategic areas around the sock. K-tape design is also becoming popular in compression socks, as it helps apply consistent pressure while also providing support.

Support
The provided support must be and remain firm throughout wearing the socks. This will help with that aspect of evenly maintained pressure, mentioned above.
Lasting firm support also tends to be a sign of well made and properly constructed materials, offering the necessary control and performance ability which the product is intended to provide, in order to help with preventing injuries and avoidable stress.
Firm support also helps prevent and relieve other ailments, such as plantar fasciitis, and ensures that your arch is properly supported as you run.

Fit
This type of product must fit correctly in order to perform as effectively as intended. The whole point of wearing compression socks is to have a fit which is not constricting, but tight enough to provide the correct amount of compression.
The socks should remain conformed to the lower leg all the way up to above the calf, staying tightly in place and not sagging, bunching or falling down. The proper fit is crucial to the product's successful functionality.
Often times a sock that, no matter if you have the right size, just will not stay in place or keeps falling down, is many times due to being poorly constructed or made of lower quality materials. This would definitely affect the repeated use and effectiveness of the socks.
One feature that helps ensure a proper fit is stay-put cuffs, located at the top of the sock. Many compression socks have such cuffs to help prevent slippage, bunching, or sagging.
Well, if your limbs turn blue, your socks are probably a little too constrictive. This really touches on what we mentioned earlier about consistent pressure.
You'll want the socks to be consistently tight throughout. This means you will want to avoid pairs that are much tighter at the top, above the calf. A top fit that feels like a stretched rubber band around your leg is not an ideal fit, and can actually decrease or restrict the blood flow to your lower legs, which is the opposite of what compression socks are intended to do.
It is really something that you will notice immediately after you put them on. If you have areas of the socks which fit much tighter, to the point of being noticeably uncomfortable and leaving a deep mark on the leg, that is too tight. They will have a tighter fit than you would get from regular running socks, however, the tightness should be the same level throughout the sock.

Breathability
This is a really important thing to consider when shopping for this type of product. Excess moisture in your shoe can have a couple of negative consequences. First of all it can cause hot spots and blisters. It can also make your shoes and socks absorb a lot of moisture which will make them heavier thus slowing you down. Finally, it can also make your feet and shoes smell really bad, which nobody appreciates.
All of the products on this list are made with either synthetic materials or blends that are mostly synthetic. When you're shopping for athletic apparel where breathability is important, you should choose products made of synthetic materials. By nature synthetic fibers cannot absorb moisture, unlike natural fibers such as cotton which will hold on to a lot of moisture. So when you sweat while wearing something synthetic, the moisture passes around the fibers to the outside air where it can dry naturally. Something to keep in mind is that a tight weave can decrease the breathability of even the best synthetic materials because it blocks the moisture from being able to pass around the fibers. Because of this it's often recommended to air dry your synthetic athletic apparel because even a small amount of shrinkage in the dryer can severely compromise the breathability of your gear.

Durability
Ideally all of our running gear will be durable and hold up well over time. Unfortunately, socks are something that by nature don't last all that long, especially if you're logging a lot of tough miles in them. Manufacturers have come a long way however in developing materials and construction processes that have greatly increased the durability of socks and it's not as hard as it used to be to find a good pair that will last a long time. Typically the durability of a pair of socks is related to the thickness of the material it's made of, the thicker the more durable. There are exceptions to this rule however, so be sure to look at this factor before you buy.
Expert Interviews & Opinions
Most Important Criteria
(According to our experts opinion)
Experts Opinion
Editors Opinion
Users Opinion
By Default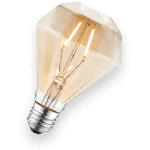 Keep a Pair in Your First Aid Kit
A useful tip for any athletes or frequent trail runners is to pack a pair of these compression socks in your first aid kit. After all, compression is one of the best ways to treat a running injury that has immediately occurred and can even completely heal minor cases. When coupled with an ice pack, the potential therapeutic properties are truly impressive.
Don't Fold
Sometimes with athletic socks, people like to roll the high sleeves or fold them in order to provide some more skin exposure. While this is fine for socks that don't offer compression, doing this with compression socks can cause issues. If you're the kind of person who likes doing this, consider picking up a pair of compression ankle socks instead.
Other Factors to Consider
Frequently Asked Questions
q:
I bought some compression socks, but they are really uncomfortable. Are they supposed to be so painful to wear?
a:
They should not be painful to wear. A fit that is too tight would be counterproductive to their intended benefits. Rather than increase blood flow to your lower leg as they should, a compression sock that is too tight will restrict blood flow. In this case, the sizing should be checked to ensure that you are buying the correct size. You will feel compression, but they should not cut off circulation or be so tight that they are causing pain.
q:
How high should they go up on my legs?
a:
Socks that go up just below the knees and above the calves are ideal, as that length covers and provides compression to the working and often stressed muscles of the lower legs. However, there are some products which are available in different lengths. You should choose the length that provides the benefits of compression to the areas that need it most.
q:
Can I wear compression clothing as an insulating layer?
a:
Though that is not what they are normally intended for, they do by their nature provide some amount of insulation but are really meant to keep the muscles warm and loosened up. However, this bonus feature certainly does allow them to be worn as an insulating layer under running clothes. Since they are a sock and usually a high sock at that, they can be considered to provide an extra layer of warmth to your lower leg.
q:
I would imagine that these types of socks are thin and don't offer much underfoot cushioning like I am used to with my regularly used pairs for running. Are there options which also offer extra cushioning?
a:
Of course, like most other things, companies find ways to evolve their products to meet the needs of many. There are certain brands which offer models with cushioning. One product that we have on our list which fits this need is Zensah's Tech +. Research what different compression sock manufacturers have to offer, many have different models of compression socks that offer varying features, such as added cushioning.
q:
How much will my feet sweat in these type of socks?
a:
One thing that needs to be paid attention to is breathability. This is something which is important to just about all athletic apparel. Compression clothing should never be an exception. If you pay attention to the materials that different pairs are constructed of, making sure you go with the products made with lightweight and breathable materials. This will help your body to naturally regulate its temperature and keep your feet and legs cool and dry, which helps prevent a build-up of bacteria or fungus and the formation of blisters and hot spots.
q:
I have seen compression socks that say that have a k-tape design. What does this mean and do I need it?
a:
K-tape, or kinesiology tape, is designed to provide support to muscles that are weak or injured, or to prevent injury from happening. It is specially designed to stick to your skin and lift the muscle to a placement that maximizes its use and strength without causing injury (or further injury).
Compression socks with a k-tape design do not stick to your skin like actual tape. They contain specially engineered panels that provide support in a pattern similar to what would be provided by k-tape. Most k-tape compression socks provide this extra support around the ankle and across the top of the foot.
Your need for them depends on how much ankle and foot support you require. If you have had previous ankle or foot injuries, or experience fatigue or weakness in these areas, k-tape design compression socks may be something you want to try.
Subscribe to our newsletters