10 Best Running Compression Socks Tested & Reviewed
last updated:
Mar 16, 2021
Compression socks come with many benefits, aiding blood circulation and feeding active muscles to name a couple. Some assist with swelling from diabetes or running injuries as well. However, the best running compression socks are specifically engineered at keeping you active,
pushing blood to the muscles and preventing fatigue
.
The 10 Best Running Compression socks are a thoroughly rated lineup of what's current. Do not underestimate the power of a great compression sock, especially if you are training hard
for your next marathon or triathlon
. Having the best gear to assist any part of the body to promote healthy activity is a win.
You can scroll through the FAQs and Criteria sections too; answering some commonly asked questions while getting insight on what makes these worthy of praise. It will also help you make a more educated guess on getting what works best for you.
In a Hurry? The best runners compression socks after 13 hrs of research

Rockay Vigor
Why is it better?
Represents Premium Quality
Lifetime Guarantee
Arch Support
Breathable Mesh Zones
Environmentally Friendly
In a
Hurry? Editors choice:

Test Winner: Rockay Vigor

18
Researched Sources
1420
Reviews Considered
13
Hours Researching
15
Products Evaluated
Compression
Support
Fit
Breathability
Durability
By Default
How to Choose the Best Compression Socks for Runners
Click here to see more
10 Best Compression Running Socks
Criteria Used for Evaluation


Compression
The whole purpose of the best compression socks for running is to provide consistent levels of pressure to specific areas of the body, in this case, the feet and lower legs. Realizing the effects of running compression socks when worn for DVT (deep vein thrombosis), this type of compression socks for running soon became popular with runners as a way to improve blood flow. To have the desired result, the socks must compress the limb consistently all the way around, providing an equal level of pressure throughout.
Another positive effect of consistent pressure is the ability to better control muscle vibration during intense runs or exercise. This can also aid in preventing stress injuries from long and intensive activities.
Consistent pressure can be applied by the runner's compression socks in a variety of ways. The tread pattern can be used to create consistent pressure, as can specially-engineered panels placed in strategic areas around the best running compression socks. K-tape design is also becoming popular in compression socks, as it helps apply consistent pressure while also providing support.


Support
The provided support must be and remain firm throughout wearing the compression running socks. This will help with that aspect of evenly maintained pressure, mentioned above.
Lasting firm support also tends to be a sign of well made and properly constructed materials, offering the necessary control and performance ability which the product is intended to provide, in order to help with preventing injuries and avoidable stress.
Firm support on the best compression socks for running also helps prevent and relieve other ailments, such as plantar fasciitis, and ensures that your arch is properly supported as you run.


Fit
This type of product must fit correctly in order to perform as effectively as intended. The whole point of wearing the best running compression socks is to have a fit which is not constricting, but tight enough to provide the correct amount of compression.
The best compression running socks should remain conformed to the lower leg all the way up to above the calf, staying tightly in place and not sagging, bunching or falling down. The proper fit is crucial to the product's successful functionality.
Often times a sock that, no matter if you have the right size, just will not stay in place or keeps falling down, is many times due to being poorly constructed or made of lower-quality materials. This would definitely affect the repeated use and effectiveness of the running compression socks.
One feature that helps ensure a proper fit is stay-put cuffs, located at the top of the sock. Many running compression socks have such cuffs to help prevent slippage, bunching, or sagging.
Well, if your limbs turn blue, your socks are probably a little too constrictive. This really touches on what we mentioned earlier about consistent pressure.
You'll want the socks to be consistently tight throughout. This means you will want to avoid pairs that are much tighter at the top, above the calf. A top fit that feels like a stretched rubber band around your leg is not an ideal fit, and can actually decrease or restrict the blood flow to your lower legs, which is the opposite of what the compression socks for running are intended to do.
It is really something that you will notice immediately after you put them on. If you have areas of the socks which fit much tighter, to the point of being noticeably uncomfortable and leaving a deep mark on the leg, that is too tight. They will have a tighter fit than you would get from regular running socks, however, the tightness should be the same level throughout the sock.


Breathability
This is a really important thing to consider when shopping for running compression socks type of product. Excess moisture in your shoe can have a couple of negative consequences. First of all, it can cause hot spots and blisters. It can even make the most comfortable running shoes and socks absorb a lot of moisture which will make them heavier thus slowing you down. Finally, it can also make your feet and shoes smell really bad, which nobody appreciates.
All of the best compression socks for running on this list are made with either synthetic materials or blends that are mostly synthetic. When you're shopping for athletic apparel where breathability is important, you should choose products made of synthetic materials. By nature, synthetic fibers cannot absorb moisture, unlike natural fibers such as cotton which will hold on to a lot of moisture. So when you sweat while wearing something synthetic, the moisture passes around the fibers to the outside air where it can dry naturally. Something to keep in mind is that a tight weave can decrease the breathability of even the best synthetic materials because it blocks the moisture from being able to pass around the fibers. Because of this, it's often recommended to air dry your synthetic athletic apparel because even a small amount of shrinkage in the dryer can severely compromise the breathability of your gear.


Durability
Ideally, all of the compression socks for runners will be durable and hold up well over time. Unfortunately, socks are something that by nature don't last all that long, especially if you're logging a lot of tough miles in them. Manufacturers have come a long way however in developing materials and construction processes that have greatly increased the durability of the compression socks for running and it's not as hard as it used to be to find a good pair that will last a long time. Typically the durability of a pair of running compression socks is related to the thickness of the material it's made of, the thicker the more durable. There are exceptions to this rule however, so be sure to look at this factor before you buy.
Expert Interviews & Opinions
Most Important Criteria
(According to our experts opinion)
Experts Opinion
Editors Opinion
Users Opinion
By Default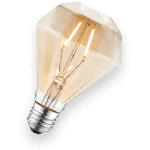 Keep a Pair in Your First Aid Kit
A useful tip for any athletes or frequent trail runners is to pack a pair of these compression socks in your first aid kit. After all, compression is one of the best ways to treat a running injury that has immediately occurred and can even completely heal minor cases. When coupled with an ice pack, the potential therapeutic properties are truly impressive.
Don't Fold
Sometimes with athletic socks, people like to roll the high sleeves or fold them in order to provide some more skin exposure. While this is fine for socks that don't offer compression, doing this with compression socks can cause issues. If you're the kind of person who likes doing this, consider picking up a pair of compression ankle socks instead.
Other Factors to Consider


Use
Well made running compression socks are a great companion to any running routine, especially if you suffer from heavy legs or swelling. They will assist in reducing running injuries, increase circulation, and even provide support in your joints and muscles. A good compression sock is also great for colder climates as good circulation is proven to keep your tempered.
Different designs offer different support functions as well -- not all running compression socks were created equal and neither were people. Some offer arch support and compression bands in common areas runners tend to lose support with normal socks. Heel designs and sock material can create targeted compression points for those that suffer from plantar's.
What we are saying is, it depends on what you need. Variety is life and when you find the perfect combination of variety in a running compression sock design, you will notice a huge difference in how you feel during and after a run. A lot of runners use them t train in and recover when they are getting ready for running events such as triathlons, marathons, ultra-marathons, etc.


Size
Paying extra attention to the sizing of a running compression sock is important. With most compression running gear, sizing is going to run differently. Furthermore, depending on how much compression you desire, is going to correlate with how small or large you are going to choose.
Read also about mud running shoes.
You never want to go to big as it defeats the purpose. Too small? Well, that aiding in circulation turns into completely cutting it off, and that is never good -- we want you to keep your limbs. Most have detailed sizing charts to help you choose the best option to fit you.
Those that come with targeted benefits will also fit differently depending on size. Arch bands and heel pads, etc, will make a design fit differently than one that solely targets the calf muscles. As we continually say, it depends on what you specifically need and want.


Bottom Line
You won't be sorry you bought a pair. Even if you are solely using them to recover with, the best running compression socks are going to help the blood flow properly. You don't have to have issues with your muscles to add some energy and warmth.
The best running compression socks are designed to aid you and help you respond better to the impact and sometimes harsh training running puts you through. Most avid runners understand this; for beginners, it is a good habit to start early with taking care of your body and you do that with the best running gear.
Running, although great for your body and mind can take its toll if the proper gear is not worn. Shoes, shorts, sock, you name it there is something to help your routine last longer.
Frequently Asked Questions
q:

Are compression socks painful?

a:

This goes into the Sizing criteria we look at. A well-made compression sock will fit appropriately and should not cause pain. In fact, it should relieve pain and help get rid of fatigue and other running related ailments.

Pay attention to how they fit after a bit of wear. If they are cutting into the skin or leaving marks, they aren't right for your foot. They will usually create a bit of redness but that is the blood flow.

Compression helps your stay tempered and pushes blood to the area of compression so this is common. However, you should not feel pain with the best compression socks. If you do, they are not for you.
q:

How high should compression running socks go up on my legs?

a:

Most compression socks are designed to sit right below the knees. This adds a bit of lower knee support as well as covers the most used muscle group when running. The lower leg and foot take on the brunt of running, you want all these to be covered and supported so you can get more energy return from these muscles.

However, compression socks come in many lengths. Some only go up to the ankles and offer support more in the Achilles and foot muscle groups. This all depends on preference and need.
q:

Can I wear compression clothing as an insulating layer?

a:

Though that is not what they are normally intended for, they do by their nature provide some amount of insulation but are really meant to keep the muscles warm and loosened up. However, this bonus feature certainly does allow them to be worn as an insulating layer under running clothes. Since they are a sock and usually a high sock at that, they can be considered to provide an extra layer of warmth to your lower leg.
q:

Do compression socks offer other features, such as support and cushioning?

a:

Many of the best running compression socks are made to support the whole foot and lower leg. This involves smart engineering in socks. Yes, smart design like y shaped heels, padded arches, and even bands are integrated into the compression sock design to help even more than just adding pressure.

Most are also made of light breathable material. Coolmax designs and merino wool designs tat wick and pull moisture away while keeping the blood flowing to the muscles. The sock has evolved in some serious ways and the 10 best running compression socks are a great example of what we mean by this.
q:

Do compression socks make your feet sweat more?

a:

This is all in the material. Breathability is a major factor in what makes a running compression sock the best. Sweat build-up creates smell, blisters, and makes for an uncomfortable experience.

Wicking fabrics and other technology in materials have upgraded sock design. Compression socks aren't just made to aid circulation and help muscle fatigue. They are also usually made to temper and keep you sweat-free. They are made for active comfort when sweat is inevitable.
q:

What are K-tape designs in Running compression socks?

a:

Kinesiology tape, K-tape, provides support to weaker or injured muscles to help prevent further injury. It isn't sticky like tape but is designed to softly stick to the skin, lifting and supporting the muscle. It is usually very strategically placed for muscle groups that are often inflamed by running and other high impact activity.

In most compression socks, the k-tape is located in the foot- behind the heel and over the top tendons. Some are even designed to add extra force to the Achilles. They usually come in pannel form and work wonders for targeted areas.
Subscribe to our newsletters