10 Best Conditioners for Active People Tested and Compared
last updated:
Jul 03, 2019
Running makes you sweat, sweat is salt, salt dries out your hair. It is pretty routine for anyone active to wash the hair a little more due to this simple reason and making sure you get a good conditioner adds
protection from that sweaty process
.
Any gaining activity will get you sweaty so when looking for the best conditioner for your active hair you want something that is going to leave it feeling soft working with the scalp to rid it of itching and dryness without the hair down.
We decided to work with all that and research the 10 Best Conditioner for Active People. We have a versatile line-up of great options for most any type of hair. Masks, Sprays, leave ins: you get the drift. Our FAQs and Criteria can also advance your search, helping you narrow down which 10 best is right for you.
In a Hurry? The test winner after 10 hrs of research

Silk18
Why is it better?
100% naturally derived ingredients
Cruelty Free
Pleasant Vanilla-Maple scent
Combats frizz and adds shine
In a
Hurry? Editors choice:

Test Winner: Silk18

12
Researched Sources
1k
Reviews Considered
10
Hours Researching
14
Products Evaluated
Effectiveness
Application
Features
Value
By Default
Our Top 10 Best Conditioners for Active People
Criteria Used for Evaluation


Effectiveness
Conditioners come in different formulas targeting different issues one may be experiencing. From dandruff to brittle hair, how effective a conditioner is a primary criterion when looking for your best conditioner for your active life.
Furthermore, when a conditioner goes on, you want to make sure that it detangles and doesn't weight the hair down. If a product works well in hydrating your hair and scalp but it weighs the hair down and leaves you looking oily and limp, it can take away from all the good properties it offers.
There are also different application styles for different effectiveness. You have sprays that you can leave in that repair and condition as well as masks that you leave in overnight or add heat to, to get a super powerful penetration for some of the driest hair and scalp conditions. You also have medicated shampoos that help with psoriasis and other dandruff related ailments.
Light conditioners and heavy conditioners offer different solutions to make sure you have the best for your hairstyle and texture. There are curly hair conditioners, ethnic hair conditioners, scalp conditioners, there is a conditioner for every style of hair and with that comes different levels of effectiveness.


Application
Here we focused on how the conditioner feels during application and how easy it is to use. Regardless of the consistency, we wanted to make sure that it is easy to work through hair and will not add too much time to any washing routine.


Features
Like many cosmetic products, conditioners can include a variety of natural and chemical ingredients some of which are controversial. In this section, we noted whether products were labeled as cruelty-free, vegan, gluten-free, free of drying alcohols, etc to help you find the product that fits with your concerns.
We attempted to find a variety of natural options but did not completely rule out conditioners with parabens, silicones, alcohol or artificial colors. These ingredients are all considered safe by the FDA but some people choose to avoid them due to the possible risks associated.
Parabens are preservatives that prevent microbial growth in a variety of products. This improves shelf life and can be very beneficial for the longevity of any given product, some studies have suggested a link with breast cancer and many people choose not to take the risk. Artificial colors are also somewhat controversial and are actually banned in the European Union as the European Classification and Labeling considers it to be a human carcinogen. Again, extensive testing by the FDA continues to consider it safe in cosmetic products.
Alcohol free and silicone free products have been hitting the markets widely and are somewhat more complicated to discern the risks of. Certain alcohols are known as short chain alcohols such as Isopropyl Alcohol, and Polyethylene Glycol (PEG) are all used to add volume or sheen immediately after use but can cause damage, breakage, and dryness in the long run. On the other hand, some other alcohols are known as fatty alcohols such as Cetyl alcohol and Stearyl alcohol actually do help give hair a smooth and soft feeling without drying it out.
The only downside is that when these fatty alcohols do coat the hair they have the potential to build up and cause a greasy appearance. Similarly, silicones provide wonderful smoothing and softening properties but have the same potential to build up in hair. So people who struggle with limp hair may choose to avoid products with any alcohol or silicone while those who are fighting frizz and have enough volume to go around need not worry.


Value
What you spend on a conditioner isn't always gonna make it the best for your hair. Value is more than a price tag and when we are choosing the 10 best conditioners it all goes into what you are getting for your money across the board.
Good healthy hair and scalp can be priceless for those that struggle with maintaining their mane. We look into ounces versus price after we break down what makes a conditioner a 10 Bet Conditioners for Active People contender. We don't really want to look at price first as sometimes good things can be pricer.
However, we found a good balance of all the criteria. Basing all the conditioners of a well balanced Evaluation. Value brings it all in and when you are looking at the price make sure that it offers exactly what you need.
Expert Interviews & Opinions
Most Important Criteria
(According to our experts opinion)
Experts Opinion
Editors Opinion
Users Opinion
By Default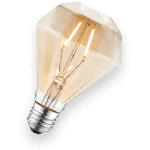 Chemical-free
Try to purchase products that contain more natural ingredients. With toxic ingredients found in many health and beauty care products, it's good to be conscious of what goes on, and inevitably in, our bodies.
Leave it in
Perhaps you've washed your hair too much and now it's becoming dry and brittle. A great treatment could be using your everyday conditioner as a leave-in product for up to 10 or more minutes.
Other Factors to Consider


Bottom Line
Immediate Reward
It can be hard to wait around for results, especially if your hair needs the relief now. We favored products that seemed to make a substantial difference to users after only one use.
Long-term Benefits
Many conditioners use ingredients to produce shine or softness immediately after use but can actually be damaging or drying in the long term. We looked for conditioners that featured nourishing ingredients that will improve hair health and prevent damage over time. The goal of conditioner should be to build stronger hair rather than just covering up damage.
Scent/Fragrance
Scent can be important, both in considering conditioners that have pleasant fragrances and in looking for conditioners that will have no scent at all. If you're using a leave-in conditioner or condition regularly, you may want a conditioner that smells great and has a long-lasting fragrance. If you have sensitive airways, difficulties with strong smells, or spend a lot of time in an enclosed space with others (at an office for example) you may want to look for that lacks a fragrance altogether.
Frequently Asked Questions
q:

What ingredients should I avoid in conditioner?

a:

Many people choose to avoid shampoos with parabens (preservatives) and artificial colors as there is a possible link to cancer. Another common ingredient to avoid is anything with "fragrance" listed. "Fragrance" is used to protect the company's privacy to their recipe for a particular scent so it does not list out the specific ingredients. If you find yourself having skin sensitivities to many products you may consider steering clear of these mysterious fragrances.
Short chain alcohols are another group of ingredients you may consider avoiding. These alcohols such as Isopropyl or Polyethylene Glycol may be drying to hair in the long term. Finally, those struggling with product build up or hair that is weighed down may skip conditioners that use silicones or fatty alcohols as these are common culprits.
q:

Do I really need a conditioner?

a:

Yes! Conditioner helps restore hair's moisture and essential oils for maximum hair health. If you want healthy hair that recovers well and won't become brittle or damaged, definitely invest in a good conditioner (and a good shampoo, too)!
q:

How often should I use conditioner?

a:

This mostly depends on your hair type and the type of conditioner you're using. If you have hair that is dry and damaged you may need to condition every time you wash. Thicker hair that gets oily easily may only need conditioning once a week. If you have a light conditioner you can probably use it more often without having overly heavy or greasy hair, but if you're using a deep conditioner or a hair mask you probably will only want to use it occasionally.
Also consider that cheap shampoos can easily strip your hair, making it retain grease and grime easier and damaging it. Some people skip shampoo altogether, opting to only condition their hair to minimize the damage shampoo can do. Not washing your hair every time you shower can also help with damage, but isn't always an option, especially for athletes who work up a sweat. You can look up different options for different hair types and methods of washing and experiment a little so you can find a solution that works best for your hair.
q:

How do I apply conditioner?

a:

In general, it is best to focus conditioner at the ends of hair and avoid rubbing it into the scalp as it can clog pores and prevent hair growth. However, some cleansing conditioners are intended to be used closer to roots in order to help with volume. Read the instructions on your bottle to determine how to best apply your conditioner for maximum benefit.
q:

How should I protect my hair when running?

a:

First and foremost, protect your hair from the sun! Consider wearing a hat or leave-in sun spray to prevent damage from UV rays. The second piece of advice from hair stylists is to mix up your running hairstyle. Oftentimes with running, we throw our hair up in a convenient and reliable ponytail to get it out of our face and off our neck. However, using an elastic in the same spot every day can cause hair to break off. Consider switching up your style with a bun or braid occasionally to keep hair healthy and breakage-free. Don't worry too much about sweat–it doesn't actually cause any damage to your hair directly, but it will definitely make you feel dirtier because sweating increases the amount of oil you'll produce.
q:

Can conditioner cause my skin to breakout?

a:

Yes, conditioner can clog pores and cause breakouts, particularly on the back or around the hairline. If you are experiencing this issue make sure to wash your body after all the conditioner is fully rinsed out. Another, less common issue when using conditioner is skin sensitivity. If this is a concern, look for a conditioner that does not use fragrance and features natural and soothing ingredients such as tea tree oil.
Subscribe to our newsletters