10 Best Cookbooks Reviewed & Compared
last updated:
Jun 05, 2020
Finding the best cookbooks can be hard to do—after all, they are not all filled with delicious AND healthy recipes. As runners, athletes, and healthy individuals in general, it's important to stick to our healthy lifestyle as much as we can. If we can persevere with our nutrition then we will see all of those gains later!
The kitchen is where we will get most of our progress when it comes to athletic performance, so making sure you are getting the
right amount of energy
and the proper fuel is of utmost importance—but that doesn't mean you have to sacrifice taste and flavor! The best cookbooks will cover your nutritional needs, deliver delicious recipes that will satisfy all of your taste buds, and ensure that individuals with dietary constraints also have options to choose from.
Take a look at our top 10 options and get to cooking--Bon Appetit!
In a Hurry? The test winner after 11 hrs of research

Run Fast. Eat Slow.
Why is it better?
Available as a kindle and hardcover option
It highlights both the dos and don'ts for athletes if they wish to lead a healthy lifestyle while exhibiting improved performance
It gives you confidence in the kitchen
The cookbook also highlights weekly diets for runners
In a
Hurry? Editors choice:

Test Winner: Run Fast. Eat Slow.

5
Researched Sources
1.2K
Reviews Considered
11
Hours Researching
16
Products Evaluated
Taste
Ease of Use
Release Date
Compatibility
Value
By Default
Criteria Used for Evaluation


Taste
While all of these cookbooks are oriented towards the active and health-conscious athlete if the recipes don't delight the taste buds we took a hard pass.
Just because you're a runner or athlete with specific nutrition needs and a busy schedule doesn't mean you don't want or deserve to eat delicious home-cooked meals. As it turns out, there are A LOT of cookbooks out there right now for the health-conscious athlete and we did our best to bring you the ones that are great in a variety of factors.
One of the most important factors, of course, is how pleasurable it is to make and eat the recipes they contain. Although we may cognitively understand that nutrition should come over flavor, we're still just human animals after all and we eat for pleasure! Now that we've admitted that, let's get on with it shall we?
In order to find out how delicious these recipes turn out, we considered over 1200 reviews from people who had read the book and used the recipes. So, take a look at how we rated each based on taste and what to look out for--and, remember, everyone has their own taste preferences so it is hard to generalize what everyone will like.
Flavor profile
To look at the overall flavor profile of the cookbook, with sifted through them and took a look at what their main goal was. Do they have a main theme? Are they recipes from a specific region or country? What are the ingredients typically like? This is important because this is a good way to gauge if they overall spices and ingredients used will be something you like.
User review
Since taste is subjective this lets us go beyond the simple tastebuds of whoever happens to be at RunnerClick HQ at the moment an bring you a well-rounded view from a variety of people from all walks (and runs!) of life. So, yes, we took what real-life users have to say about the recipes in each cookbook. You can take it a step further and see what users with similar preferences as yours have to say!
Versatility
When it came to the overall taste of the food, we also took a look at how easy it could be to sub out certain flavors some users wouldn't like. When you evaluate this on your own, sift through and see if you could sub something out or just not use the ingredient. For example, if you don't like spicy food, it is pretty easy to remove the spicy ingredients and make it blander.


Ease of Use
Here we consider both how easy the book is to read as well as whether or not the recipes are simple to make.
As a dedicated runner and busy human animal, we're guessing you're just a little busy? What's that? You're really busy? Hey, us too! So we totally get your desire for a cookbook that is easy and fun to read and has recipes that don't take all day to make. This was harder to do than you might think.
All of the books we chose were written by accomplished runners, CrossFit champions, and athletes of other ilks, but all world-class. This means that their prime competency lies in other areas besides writing and cooking and you wouldn't believe how many books we considered that was written by amazing athletes but were nonetheless poorly written.
But we persevered, just like you on a long training run, and in the end we, and you, have been rewarded with a list of 10 cookbooks from amazing athletes who are also good writers and cooks. We also considered over 1200 reviews from a wide variety of people who shared their experiences about how easy or difficult the book is to read and the recipes are to make and took that into account in our overview of each book.


Release Date
Since these cookbooks have a lot of nutrition tips and advice, it's important to have a recently released title that takes the latest science and research into account.
Oh, nutrition science. As athletes, we love an appreciate the good people out there working hard to bring us the latest research on what is the best way to take care of our amazing bodies. At the same time, it can be frustrating because it seems like just when you've wrapped your head around the latest nutrition science new research comes out that turns everything we thought we knew on its head.
Don't get us wrong, there are certain health principles that will always stand the test of time; getting your nutrients from whole foods instead of supplements and processed foods will always be superior (we think!), and a diet consisting of a wide variety of whole, fresh ingredients is good for just about anybody.
Having said that, we also know that there's no such thing as a universal diet that's good for everyone since we're all the products of 2.5 million years of evolution and that evolution happened in a lot of different locations around the globe so a lot of what's good for us individually depends on what our ancestors evolved eating.
For example, what's healthy for someone whose ancestors were northern climate dwelling neanderthals may be much different than what's healthy for someone whose ancestors lived and evolved in the tropics. Because of all these variables, and all the new and exciting research that's constantly coming out, we considered how recent each book on this list was.


Compatibility
Some runners eat vegan, some paleo, and a lot lie somewhere else on the dietary spectrum. It's important that the cookbook you buy is appropriate for your personal dietary preferences.
As we've noted above, everyone has different dietary preferences and that's fantastic. When it comes to nutrition one thing we know is that there's no such thing as a universal diet that's healthy for everyone. We're all descended from ancestors who evolved in different climates around the globe and in order to achieve and maintain the best health it's important to recognize this universal truth.
We also understand, honor, and respect some people's desire to maintain a certain diet because of moral and/or political reasons. Because of all these things we made sure to include a wide variety of cookbooks on our list. There are options for omnivores, vegans, vegetarians, omnivores, the paleo oriented, and more.
Read also about men's vegan running shoes.
You may be considering one of the books on our list because you're already firmly entrenched in the nutritive lifestyle it promotes. Or you may be coming to this from a different angle, that of wanting to learn more about and try out a new eating style. Whichever camp you fit into, we hope you find something on this list that fits what you're looking for. To your good health!
Value
Make sure it is a good investment BEFORE you buy!
Last, but certainly not least, we took a look at the overall value of each of the cookbooks we considered for our top 10 picks. Before we delve into how we arrived at our final rating, it is important to remind our readers that value is not just how much the cookbook will cost you, but rather how much value it will bring to your life and whether or not you will find it was worth purchasing. Something that is truly valuable will far exceed the cost.
Initial investment
So, to start, yes, we took a look at how much the cookbook actually cost. This is important because we know that many of our readers may be on a budget, or simply may not want to spend a fortune on a cookbook. So, we did consider the cost of the book in our rating and factored in whether iwas expensive, averagely priced, or cost-effective into our final rating.
Quality of the content
The quality of the content is of utmost importance because you want to make sure you are getting a cookbook that has recipes you will love. Here we took a look at countless user reviews to see what they had to say. We also looked at the quality of the recipes and whether or not they will uphold the values of a nutrion-focused user.
Versatile recipe options
If you don't have any dietary constraints or food allergies you won't have a lot of trouble finding a cookbook outside of making sure that it fits your taste preferences. If you do have specific concerns, then you will appreciate the fact that we took this into consideration because not all cookbooks have the needs of the vegan, gluten-free eater, etc. in mind.
Everything it has to offer
Overall, you can't assess the value of the cookbook until you have seen everything it has to offer. Make sure to specify your preferences to ensure that you are only looking at cookbooks that will cover your specific needs. Make sure, of course, that you can afford it but--more importantly--make sure you will find that you will actually use it.
Expert Interviews & Opinions
Most Important Criteria
(According to our experts opinion)
Experts Opinion
Editors Opinion
Users Opinion
By Default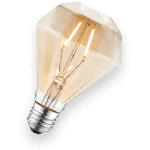 Something for everyone
Whether you are a vegan, vegetarian, or just have food allergies, there is a cookbook out there for you. Having dietary restrictions does not mean you have to eat the same thing over and over again, just make sure that you find something that fits your constraints when shopping for a cookbook.
Alternatives
If you are dieting or have eating constraints always remember you can follow the same recipe and replace certain ingredients with others. Nowadays you can make almost any dish gluten free or vegan so don't let that deter you from trying out a recipe you like.
Other Factors to Consider


Versatility
A good cookbook is one that would provide you as a consumer with countless recipe options for you to choose from. It is undoubted that people would be fascinated with particular meals different. While some people may like salad, others may be big fans of the meat products the salad lovers may not be interested in.
A cookbook that provides consumers with different recipes to choose from caters for the food preference needs of different groups of people. Further, one with recipe options would allow the consumer to enjoy a change of diet. If you need to buy a cookbook at any point you should make sure that the cookbook has countless recipes that would enable you to choose from a variety of meals to prepare.
Overall, just make sure you get a cookbook that will fit your needs. You don't have to love or want to try every recipe in the book--but you should definitely have a wides selections of options to choose from when you look through it. If you will be cooking for other family members, keep their dietary needs in mind as well.


Effectiveness
Athletes require great energy levels to stay or continue on the training ground and to stay fit for the competitions. Consequently, the best cookbook for an athlete or a runner is one that would highlight recipes for meals that would help boost the athlete's energy levels while at the same time ensuring that the athlete stays healthy.
The best cookbook in any given kind of situation is one that has been tested and approved to be of exceptional quality. Results speak for themselves and we took great lengths to look for the cookbooks that offer the best results and provided a basis for repeat results time and time again in order to provide the dependability that health-conscious athletes want and need.
Frequently Asked Questions
q:

Why do I need a cookbook when I could get recipes from YouTube?

a:

One thing you find in a cookbook that you won't find elsewhere is inspirational content that will encourage you to transform your lifestyle for the better by starting to eat healthily. The cookbook informs you of why you need to eat particular diets and not others. Furthermore, you would be able to use the cookbook even without the internet or a gadget that can access the internet for that matter.
q:

What's the point of having a cookbook?

a:

Athletes often lead a busy lifestyle--having a cookbook will save time because most of the meals are easy and fast to prepare. Most meals integrated as part of a cookbook for the athlete are also healthy and good energy resources. It's important for athletes to have access to healthy food ideas and options. Having a good cookbook on hand is a way to keep healthy foods on the table.
q:

How do I know if a cookbook is right for me?

a:

The right cookbook for you is one that has dishes that appeal to you and that offer a balanced intake of important vitamins, nutrients, and other elements. You may want a book with more smoothies and breakfast ideas in it or one that has a balance of meals and snack ideas to choose from. Whatever cookbook you ultimately choose it will come down to what books has the types of recipes you want and need.
q:

Can I use these cookbooks even if I am not actively running or engaging in high-intensity workouts or events?

a:

Yes, you can enjoy the benefits of eating healthier each and every day, regardless of how much you are working out or how intense your workouts currently are. Some recipes and meals may focus on proteins and carbohydrates for pre-race meals or may be designed as post-workout meals.

However, eating healthy is something that you can do any time and the majority of the recipes in these books can be taken and used in normal menu planning or can easily be tweaked to meet your dieting needs--the best cookbooks are always a great option for most people!
Subscribe to our newsletters