10 Best Coolers Reviewed & Rated for Quality
last updated
Sep 13, 2019
The best coolers come in all shapes and sizes. Whether you're looking for one to use for race day or
take to the beach
, a good cooler isn't hard to come by. They come with super insulation and wheels and all sorts of features that accommodate all sorts of lifestyles and activities.
The 10 Best Coolers offer a variety of the best styles shapes and sizes. From Yeti to Coleman, there is an option for your needs. We spent hours researching and following consumer reports to make sure we have the best options currently available for you.
Scroll through and check out the 10 best coolers as well as the FAQs and Criteria sections we put together so you can get answers to those commonly asked questions. Knowing how we come up with the best in our criteria section will also help you find what you need faster.
In a Hurry? The test winner after 15 hrs of research

YETI Hopper Two
Why is it better?
Extra Durable
Stays cold for days
Double zipper top
Epic insulation
Easy carry shoulder or handle straps
Comes in diferent sizes
In a
Hurry? Editors choice:

Test Winner: YETI Hopper Two

4
Researched Sources
1100
Reviews Considered
15
Hours Researching
25
Products Evaluated
Materials
Size
Durability
Insulation
Style
By Default
10 Best Coolers






Extra Durable
Stays cold for days
Double zipper top
Epic insulation
Easy carry shoulder or handle straps
Comes in diferent sizes
Expensive
Smaller than some desired
YETI Hopper Two is YETI's answer to soft and savvy. Loaded with the insulation and room they have made their name with, this cooler bag is soft, offers water and leak-proof hydro-zippers and comes with a bottle opener built-in with a "side-kick" dry bag. This isn't your mom's cooler, this is the cooler you show off at the beach or on those long bike rides to nowhere.
Read more
Materials
Not only does it come equipped with those HydroLok zippers, which hold water in and out as well as the cold, but the DryHide shell and handles are virtually indestructible. Both of these material designs are straight out of a bug out bag, coming from rafts and Hazmat suits.
The DryHide shell is waterproof and resistant to anything the elements can hand out: mildew, sharp objects, and even the sun. Go a little deeper and you get an FDA grade liner that is insulated with YEtis coveted closed-cell rubber foam technology. This is another impressive ice-for-days Yeti favorite.
Size
When it comes to size we'd say it's just right. You can choose one to fit your adventure. And with the added dry pouch or "sidekick", you get a little extra to keep anything from cell phones to sandwiches.
Another great addition to the available space is the hitch point Grid system, which allows you to attach other items. They have added a Molle Zinger pouch as well that you can put your Molle bottle opener in, or multitool whatever you prefer.
Durability
OK; hazmat, braided bomber chord, white water raft material, these all scream durability and are what makes up the full-body construction and some of the accessories of the Yeti Hopper Two. Saying their handles are indestructible comes with some weight and what we know of Yeti, they haven't let many consumers down.
This soft cooler design is perfect for those that spend a lot of time outdoors as well. It is a perfect hiking partner and for when your picknick consist of lang traveltimes or extream terrain. It is easy to handle and can itself handle a lot of abuse.
Insulation
YETI doesn't play with its insulation. IT is a top brand and came in like a freight train to the cooler industry when people realized their closed-cell foam insulation technology worked like a portable freezer. Their insulation and design are made to keep ice, ice for days and this is why it is called an ice-for-days portable cooler.
Style
Tapered at the top for easier haul and with an updated design that makes it easier to get your stuff in and out. This soft design cooler has a reason behind everything built into it. You can connect other items to the outside as well and extend the space available to your needs.
This is a rugged man/woman's cooler and is easy to carry and isn't bulky. You get all the YETI goods in a customizable, choose-your-size design that was made to carry you through the toughest of trails fully loaded and cold.



Collapsible for compact storage
Some customers reported that it leaks after a few uses
Many consumers complain that the zipper breaks easily
This CleverMade is the one you need for any excursion you head out on, especially when it's for the big race that you have been waiting on. It features two ways to carry it, a superior chill and a 50 can capacity. It's extremely compact, comes with a bottle opener, and even features storage pockets to stick little items into.
Read more
Two Ways to Carry
This container offers you two ways to carry it to the big race. It has padded top handles for carrying, when you have very little drinks and then features side handles for easy carrying when weighted down.
5 Vibrant Color Options
It also comes in five vibrant color options. Choose either black, heathered fuschia, heathered blue, heathered charcoal, or heathered orange. Not only does this give you color options, but it also makes your product easy for you to spot in a crowd.
Cost and Value
It is reasonably priced for the capacity to hold that it has. It holds up to 50 cans, plus ice. It's a duffle bag style and folds down to less than three inches for easy, compact storage, making it well worth the money you spend on it.



Some users report the model cracking easily
Some consumers report ice melting quickly, so stuff doesn't stay cold
The Igloo features a few extras that any runner would want when he takes his family to watch him on race day. It has an insulated body that is guaranteed to keep your water cold and any drinks you take for your family as well. It has a 60-quart capacity and durable wheels with a handle for easy transport. The handle is locking telescopic and works with a push button for ease of use.
Read more
60-Quart Capacity
It comes with a 60-quart capacity, which means it's perfect to take to race day when family and friends are joining you. It can hold your water, drinks for your family and friends, and even food, if you want to have a picnic during or after the race, is over and you have won!
Easy to Transport
It also features wheels and a telescopic, locking handle so that it is easy to move when it is fully loaded. The handle is a push button which makes it easy to use. This is the perfect option for those race day drinks that you bring with you.
Cost and Value
This ocean blue easy to transport model is perfect for any runner who brings family and friends to their big race. Not only can it hold your water, but drinks for them as well. It's 60-quart capacity and the fact that it has wheels for easy transport make this one a winner for sure!



Can be carried on your back
Perfect for freeing up your hands while you run
Many customers reported it leaking from the top if it falls over
Some consumers reported that it does not keep drinks cold
The OAGear ultimate backpack model comes in a muted grey color and is perfect when you need to take it on your runs with you or even if you want something light to have with you during the big race of the season. It features heavy-duty insulation, padding, and zippers and can hold 20 cans plus ice. It has shoulder straps that cross the back and front and are extra padded for comforts. It also features two zippered side pockets and a larger front pocket for maximum storage.
Read more
Holds 20 Cans
When you are on a run, you want water with you. You can put a few bottles of water in this backpack model and take it with you. If you are at the race, it can hold up to 20 cans of whatever beverage you and your friends want to drink.
Extra Padded Straps
It features two extra padded straps, which make it easy to put on your back and carry it with you, without giving you backache or hurting your shoulders. This makes it a perfect model for a runner who doesn't want to take a lot of time digging a bottle of water. You can stop anywhere on the trail, grab your water, and be back on the run in no time at all.
Cost and Value
The fact that it can be carried on your back during your runs and has extra padded straps is enough to make it worth the money spent. Add in the fact that it can hold your water bottles easily or 20 cans of your favorite beverage, and it's one you should check into for sure.



Keeps items cold for days
Many users reported that it did not keep ice as it stated it would
Many customers reported that it is cheap quality for the high asking price
Sometimes those races last all day long and many times into the night if it is a marathon. Of course, you are going to want your family and friends with you, and that's where this Yeti Tundra comes in. It is capable of holding your water, drinks, food, and ice galore so that you don't have to refill it as the race progresses. Featuring barefoot non-slip feet, a never-fail hinge system, and tundra armor that makes it virtually indestructible, this model is one for the ages, and every serious runner should have one.
Read more
T-Rex Lid Latches
It features T-Rex lid latches for added safety and durability in the latch itself. No longer, will you have to worry about a busted latch.
Neverfail Hinge System
It features a never-fail hinge system as well, that keeps your lid from falling when you don't want it too.
Cost and Value
By far the most expensive model on the list, it is more than worth the price. It's durable, holds whatever you want to put in it, and won't go sliding around when in transport. If you are looking for a sturdy model, and use them regularly, then this is the right race day choice for the runner in you.
6

. Leopard Outdoor Products



Some users reported it being much larger than expected
Many users complained that it had flimsy sides that collapsed easily
This Leopard Outdoor Products soft vinyl model is perfect for any high-performance runner because it is high performance itself. It is water repellent and has a 24 can capacity. It comes in six different colors and your choice of can capacity size as well. It's sturdy, roomy, easy to clean and easy to store, making it a great complement to any running routine.
Read more
Two Ways to Carry
This handy, dandy, lightweight model could be carried either by the handle or slung across your shoulder for added efficiency. It's the perfect size for whatever outdoor activities you are doing that day, whether it's running, hiking, or just going on a family picnic with the family.
A Variety of Colors to Choose from
Even when it's a cooler, you want to exert your own style choices and have that product reflect your style choices and personality. It comes in a variety of color choices, including blue, yellow, grey/blue, grey/red, and two tote color choices of blue and blue dots. There is a color choice for everyone with this sturdy option.
Cost and Value
One of the more affordable models on the list, this one comes in different colors and has two ways to carry it. It is easy to clean and easy to store, making it worth the money that you will spend to buy it.



Available in 14 different colors
Many customers reported the zippers getting stuck and being difficult to open and close
Some users reported it is not getting cold enough
The Thermos Under Armor comes in your choice of 14 different colors and is a 12 or 24 canister container, according to which size you choose. It features a molded rubber handle and has a shoulder strap that is removable and adjustable, for convenience. It also has exterior pockets for storing your items when you are at a race and is crush-resistant and simple to clean.
Read more
Available in a Few Different Colors
This model is available in a few different colors options. These options include black/red, tropical pink, blaze orange, hyper green, graphite, team royal, Americania, crystal, charcoal, faux abe twist, black, razor multi, sprocket camo, and white. No matter what your choice and style is, this company has the right one for you.
Crush-Resistant Liner
The crush-resistant liner makes it the best option for a runner on big race days. You don't have to worry about dropping it and being crushed or it getting crushed in the crowd. It is also easy to clean and holds up extremely well under day to day wear and tear.
Cost and Value
One of the more expensive options on the list, it is also one of the ones that are the most durable. With the crush-resistant liner and the different color options, this one is great for a day out running or at your next big race.






Stays Cold Longer
Lockable lid
Doesn't leak
Easy to carry
Durability issues with handle
Stanley Adventure cooler holds over 20 cans and has an adjustable tie-down for a leak-proof seal that locks in the cold. It is double insulated and is ideal for those long days at the beach or even better, a camping companion; the designated keep-your-beer-cold cooler.
Read more
Materials
Doube the foam and you have 36 hours of ice-cold "whatever" you store in this cooler. The lid also locks to keep in all that cold and it won't spill as you're heading to your destination.
It has adjustable bungees and extra-durable latches as well to hold all in place. Its outside is a hard plastic shell that doesn't do anything but protect.
Size
As we said it holds 21 cans. It is a 16 qt. Cooler, which you can easily carry anywhere. It only weighs 7 lbs and for you sticklers, out there here are the dimensions: 16.73L x 12.80W x 11.22H in
Insulation
They updated their insulation to make the cooler's cooling last longer. The foam is doubled and with all the new technology for keeping things frozen, they made a cooler that you can count on for the whole day plus some.
Style
Stanley made the Adventure cooler simple and traditional. Outside fo the locking and bungee system and the extra foam insulation that keeps everything cold up to 27 hours, you get the classic design that most coolers are made in. It also has the flip handle for easy carry.



Many users claim that the it doesn't hold ice at all
Some customers reported that it is heavier than expected
There are times when you're a runner and have a race coming up, that a tiny, cooling appliance just won't do. That is where the RTIC comes in. It is a 65-quart model with a roto-molded construction. It is bear resistant, has non-slip feet, and is insulated by 3" walls. It features a cool lift design, no-fail hinges, and even has a rapid V-drain system to recommend it.
Read more
Double Duty
Not it keeps your water and anything else you carry along cold and fresh, but it also serves double-duty as a bench, non-slip step stool and even a cutting board should the need arise. This is certainly not your average model, it's so much better.
Impact Resistant/Durable
It is extremely impact resistant and durable. You don't have to worry about it getting damaged while you're racing and leaving it with friends.
Cost and Value
One of the much more expensive options on the list, it is worth the price because of the many features it boasts. From being impact resistant to doing double-duty, this is one you have to have.



Some users reported the inside ripping easily, making it impossible to use
Some customers complained that it was too soft
The GigaTent is perfect for any runner who just wants to take a lunchbox type model on his frequent runs. It comes with a bottle opener, is lightweight and made of tear-resistant fabric as well. It is lightweight, durable, and very well insulated. It holds 12 bottles or 16 canisters easily, meaning you are able to carry your water bottles with you on every run. It is also available in five different colors to choose from.
Read more
Five Colors to Choose from
This durable model is available in five different colors. These colors include blue/grey, lime green/grey, blue, lime, and orange, so you are able to personalize your choice to the colors you love.
Compact Storage
It folds down and clips together for easy storage, meaning you don't have to worry about a bulky appliance taking up space in the garage or kitchen.
Cost and Value
It is a very good deal for the price. It collapses for easy storage, holds a good number of bottles or canisters, and you have five color choices.
Criteria Used for Evaluation


Effectiveness
If it doesn't keep your food and beverages cold there's no point in bringing a cooler along. We only chose models that do a good job of fulfilling their intended purpose.
The products on this list all do well at what they were made to do: keep your food and beverages, or freshly caught fish for that matter, cold so that you can enjoy them and keep them from spoiling. They range widely in price and performance however because we wanted to make sure there was something on the list for everyone. The things that make the biggest impact on a cooler's performance are its materials, design, and construction. Coolers work by providing an insulated compartment. Ice and whatever is meant to be kept cold is placed in this space, which is surrounded by a layer of air, foam, other material, or in some cases both. Then you get to the outside layer of material which protects the insulating space and gives the cooler it's strength and structure. In top-end roto-molded coolers such as the Yeti, the space between the walls is filled with pressure-filled foam and it's extra thick walls and lid give you a full 5-7 days of ice retention. This can make your camping trip a lot more enjoyable because you don't have to keep going back to a gas station to get ice. This type of cooler, known as a roto-moulded cooler, is very expensive however so think carefully about your budget and your actual needs before choosing.


Size
What size cooler you choose mostly depends on what you'll be using it for. Think about this before you start shopping.
Obviously, this is a really important thing to think about before you even start shopping for your next cooler. Some questions to ask yourself are: is the cooler for camping, the beach, race events, or fishing? How many people will you need to carry food and drinks for? Will you only be keeping beverages cold or do you need to keep food at a safe temperature as well to keep it from going bad? There are as many coolers on the market as there are reasons for using one and you'll find the right one for you as long as you ask yourself the right questions first. Our list has something for everyone. For example, maybe you just want a small cooler that is easily carried so that you and a friend or loved one can take a really nice meal and some beverages on a hike. In that case check out the #4 product on our list, the OAGear Backpack Cooler. But what if you're going to a big race event with a lot of friends and need something that can keep water bottles or other beverages for a lot of people cold? In that case check out #3 which is a Coleman product, or the great Igloo cooler at #8. Some people may have a big camping or fishing trip coming up and need to keep both food and beverages cold for several days at a time. In that case, we recommend #5, the Yeti. Even though this is an expensive option, it will retain your ice for a full 5-7 days, making it the highest performing cooler on our list when it comes to ice retention.


Durability
Each type of cooler has different characteristics that make it long lasting or less so.
Whether you need it for a quick run or need it for a much longer time on a regular basis, you want one that is made of quality construction and is very durable. Whether it's lightweight fabric or a heavy-duty plastic model, you want it to be able to withstand the bumps along the way. The top-rated products on our lists are durable, made of solid, strong materials and are designed to be taken on short trips or long trips, whenever you choose. Remember, they can take a beating, no matter what. They get tossed around, bumped, dropped and see normal everyday wear and tear, so you want one that is durable and solidly built, to begin with.
However, a good thing to keep in mind is that the soft-sided coolers on our list such as the #10 Giga Tent and the #1 Arctic Zone are by nature less durable than options that are made of 100% plastic. These options are lighter in weight however, which is a trade-off that we have to make with just about every type of product whether it's coolers, running shoes, or even cars and trucks. Simply put, things that are heavier typically last longer than those that are lightweight.


Insulation
The type of insulation used in the cooler will be different depending on the type and intended use, as well as the price range.
Keeping the food and beverages you carry with you is the purpose of any model, whether it's a lightweight backpack one to just hold your water or a heavy-duty plastic model for race day. It is important to note that the hard-shell options have better ice retention, so you won't be constantly having to fill your appliance with ice. The soft-shell models are designed for short periods and don't hold ice as well.
The reason for the difference is in the materials and construction used in the different types. Soft-shell coolers typically use closed cell foam as the insulative material. This makes them lightweight and flexible, as well as affordable. It just doesn't maximize ice retention as well as hard-shell coolers, which usually have either a layer of air between two sheets of plastic, or in the case of high-end roto-molded products such as the Yeti and the RCTIC, high-density sprayed foam that fills every inch of space between the cooler walls and gives an incredible level of ice retention.


Style
What type of cooler is best for you? There are all different kinds, one for every purpose.
No silly, we're not talking about having the same cooler as a celebrity, or what your cooler says about you as a person. As far as we know there's no product that's known as "the skinny jeans" of coolers. In this factor, we looked at the type of cooler that each product fits in. Is it a soft-sided cooler meant for easy portability? Or one with a hard-shell and high-capacity meant for durability and ice retention? As a runner, it may be best for you to have one of both kinds for different occasions. We recommend having a large plastic hard-shell cooler for camping and/or keeping a lot of drinks cold at a race event or BBQ or picnic, and a smaller soft-sided cooler or even a backpack cooler for carrying with you on hikes or for just a quick hike or picnic with a friend. The insulation is very different in the different types of backpacks so keep that in mind before shopping.
Expert Interviews & Opinions
Most Important Criteria
(According to our experts opinion)
Experts Opinion
Editors Opinion
Users Opinion
By Default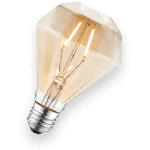 Size does matter
It is important to get the right size cooler--you don't want something too big or too small. And, remember you can always have more than one.
Where are you going?
If you are planning a beach or camping trip you are going to want a cooler that holds a lot more then smaller coolers. On the other hand, if you just need to pack some snacks for the day then you can go with something smaller. Either way, consider where you are going before choosing your cooler.
Other Factors to Consider
Frequently Asked Questions
q:

What type is best for runners?

a:

The type of cooler that is best for runners depends on what you want it for. If you just need it to take with you on your daily runs to hold your water, then a fabric model is a great choice. However, if you are going to take your family with you and be gone on a marathon run all day, a more heavy-duty larger size plastic or metal model is probably a better choice.
q:

What size should I purchase?

a:

The size you should purchase depends on a few different things. The most important things to keep in mind are simple. You need to determine how much food and drinks need to go in and what type of space you have to store the cooling appliance in. There are a few different sizes out there, so you should have no problem finding the right one to suit your needs.
q:

How long does ice stay cold in the coolers?

a:

The amount of time that ice stays cold depends on the type you purchase. The heavy-duty metal and plastic appliances tend to have better insulation than the light-weight fabric ones. You need to choose an option from what you need it for. Whether it's to take on a quick run around the block, which requires only a light-weight model or for a day out at a marathon, which requires a more heavy-duty version, there is an option on the list to meet your needs.
q:

How do I clean a cooler?

a:

How you clean it is according to the brand you choose to purchase. While many are okay with just a squirt of dishing washing detergent and water from the water hose, some take special cleaning. It is best to look at the manufacturer's instructions to ensure you are not going to damage the appliance during cleaning.
q:

Where can you find the best cooler?

a:

There are many different places in person or online to find the best models to suit your needs. As a runner, you need to ensure that the option you choose will work well for your purposes. Make sure to check out different brands and the features they have when making your choice. You can either buy online or in person at a local sporting goods store or retail outlet.
q:

What's the best way to maximize how long the ice lasts?

a:

There are a few different things you can do. First of all, you can "charge" your cooler by putting ice in it overnight. This will get rid of any warmth that's in the insulation. Then empty that ice and put in the ice or ice packs you'll use for your excursion. The other thing you can do is when you open the cooler, open it slowly just a crack and allow the air to pressurize so to speak. If you open the lid quickly it draws all the cold air up and out of the cooler. Then, when you close the cooler, do so slowly to keep from pushing cold air out. Finally, if at all possible try to keep your cooler in the shade and don't leave it in a hot car.
Subscribe to our newsletters