10 Best Creatine Supplements Compared & Fully Reviewed
last updated:
Oct 10, 2019
Creatine not only enhances performance but is a huge help for those who struggle with neurological disorders or diabetes. This wonder supplement offers an array of benefits and is a staple among bodybuilder sand sports enthusiasts alike.

High-intensity workouts can also be enhanced with creatine. It helps build muscle mass by feeding them as you train. Our researchers spent hours accumulating some of the most effective formulas on the market. As powerful a supplement as Creatine is, we felt it deserves its own 10 best line up.

Keep scrolling and get informed on why and what you need to get to bulking and healing your muscles, need some blood sugar control, there is one for you. We also have some helpful FAQS and Criteria sections that you can use to aid you in finding which 10 Best Creatine supplement is best for you.
In a Hurry? The test winner after 11 hrs of research

Bulk Supplements
Why is it better?
Vegan-friendly
Easily digestible
Works effectively
Great value
Blends well into various liquids
In a
Hurry? Editors choice:

Test Winner: Bulk Supplements

5
Researched Sources
1.8k
Reviews Considered
11
Hours Researching
13
Products Evaluated
Effectiveness
Potency
Use
Value
By Default
Our Favorite Creatine Supplements
Criteria Used for Evaluation


Effectiveness
For the most part, creatine is creatine.
It is a basic, yet powerful supplement that has been scientifically proven to double muscle mass when used while training. The effectiveness of creatine supplements usually depend on what you are using it for and how much you are taking.
However, we suggest following the label or your doctor's orders when using any supplement. When taken in high doses for long periods of time, creatine has shown to cause dehydration and muscle cramping. Because creatine uses water from other parts of the body to feed the muscles, make sure you are drinking more than you normally would, especially if you are hitting the gym extra hard.
Furthermore, as we mentioned, it depends on how you are using the creatine. Do not expect it to magically make your muscles grow while your watching reruns of Grey's Anatomy, although it does help. This is a supplement that works best with an active you, it bulks and energizes as you lift and run and gain.
For those that use it for other medicinal reasons, you will feel a difference and it is proven to aid in Parkinson's and level out blood sugar for diabetes sufferers. While it is still offering the same benefits, it is also helping in other ways. You may not see your six pack magically appear, but you may get better control over your healthy lifestyle choices; progress is progress.


Potency
The best creatine supplements aren't all created equally.
Some offer boosts of caffeine and other vitamins and minerals. This usually will affect the potency of a Creatine supplement and activate other parts of the anatomy as the creatine does its magic.
The most common side effects of very potent creatine are digestive and bloating issues. Also, as we stated earlier, muscle cramping and dehydration. This is usually caused by taking too much too fast and not hydrating properly.
When using a potent creatine supplement, you should take into consideration your activities. There are creatine supplements that are designed to be easier on the stomach. If you are someone who suffers more from issues of the stomach, searching out one of these is probably the best ideal.
There are many great articles and blogs that can help you better understand how creatine affects the body and how potency plays a part in how a formula should be taken. Always read the label and follow guidelines, that is why they are there. AS much as well love to inform, it is always a good idea to make sure you do a little research on your own for the safety of your own health.


Use
Use as directed by your doctor or by following the directions on the label.
You never want to take more than you are supposed to. Some products, based on purity and what else is in the formula can have some side effects.
Mostly designed for bulking and muscle gain, Creatine is an amino acid and can give you some pretty gnarly diarrhea and other stomach issues. However, as we said, by following proper usage, you will be able to get the best effects from your supplements.
Some are made in powder form and others are pill form, it all depends on you. When choosing our 10 Best Creatine Supplements we looked at how easy a powder dissolved and tasted as well as how potent a pill was. Pills can be a quick and easy way to get the creatine down while powders add a little flavor to your water.
Whichever you choose, using creatine is simple and when getting the best, it cuts down on side effects and chalky textures in mixtures. We spend a lot of time making sure that we are choosing the best and easiest supplements to use, so we're confident this won't be an issue and more a preference on what is the easiest for you personally.


Value
We understand that supplements can be expensive and we really try to find the best at a reasonable price.
Although price matters, it doesn't make a creatine supplement better. Most supplements price is based off what other benefits it offers. Basic creatine is fairly cheap and can give you exactly what you need without adding all the caffeine and other vitamins.
When looking at our 10 Best Creatine Supplements, you'll notice the price ranges differ. Look at what we put together so you can see what fits in your budget and what will work best for you.
Furthermore, when purchasing look into how much you'll be using versus how much you should buy. Sometimes buying in bulk will lower cost. Also, pay attention to how serving sizes in each supplement. Are you paying for 30 pills and having to take 3 a day?
This is a good way to average out how much something is going to cost you in the long run. I good supplement should last you at least a month and you shouldn't have to take exorbitant amounts to get the effects you need.
Expert Interviews & Opinions
Most Important Criteria
(According to our experts opinion)
Experts Opinion
Editors Opinion
Users Opinion
By Default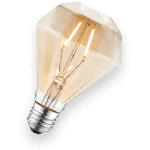 Hydration is Crucial.
It is very important to drink plenty of water and stay hydrated anytime but even more so while using creatine. Creatine pulls water into your muscle cells. If you do not hydrate enough it will pull the water from your internal organs causing other health related issues.
Other Factors to Consider


Side Effects
You can get this powder or capsules from natural sources so it's not necessarily bad to take it in additive form. You should never exceed the recommended serving size per day and users with health conditions like diabetes should always ask their doctor. Otherwise, it's safe to take products of the like. But some users may experience gastrointestinal side effects like loose stools, upset stomach, or cramping.
Frequently Asked Questions
q:

What is creatine?

a:

Creatine is an amino acid that is usually ingested from red meats or seafood. When it enters the body it is transformed into a phosphate that aids adenosine triphosphate production- commonly known as ATP. ATP is a natural energy source that makes the muscles work more by pulling energy and water from other parts of the body.

Your kidneys, pancreas, and liver all make creatine as well. Unlike protein powders that give you other amino acids that need to be consumed to aid in the repair of the muscles, Creatine is a natural amino acid produced within the body, which helps level out sugars and energize.

Adding more creatine to the body has been proven to help with endurance and muscle gain. Other benefits of creatine are muscle gain in injuries and elderly patients that have lost muscle mass. It has been used in the treatment of heart failure as well as being studied in aiding patients that suffer from neuromuscular ailments and Parkinson's disease.
q:

Does Creatine affect hormones?

a:

Some studies have shown that creatine can raise anabolic hormones as well as reorganize testosterone into being more diligent rather than increasing it. So, you might say that supplements with creatine are testosterone boosting supplements. Other than this, creatine has been proven to be safe.

Creatine does not really mess with your hormones, but more so works with them. It activates and turns them into more active forms to get the most out of your workout.
q:

Does Creatine make you gain weight?

a:

More muscle means more weight. With that being said, more muscle shrinks waist likes and adds structure to the body. Creatine, when taken with an active routine, is meant to increase muscle mass. Therefore, you will experience some weight gain when using the supplement.

However, without creatine, if you are exercising and working your muscles you may also experience weight gain. Like we said, more muscle means more weight, fat is light and fluffy and when it turns into muscle will get heavier, but slimmer.

What's more, creatine is known to retain water to feed muscles, which can cause some water weight gain and bloating. However, if you are active, you'll balance this out with your sweat so stay hydrated.
q:

What are the differences in Creatine and Protein powder?

a:

Creatine is used for endurance and helps produce energy and improve muscle mass. Proteins are for repair, recovery, and strengthening of the muscles, usually used before and after a workout.

So, to put it simply, Creatine is for energy and enhancement while protein is more recovery and repair. Both are a great addition to any high-intensity workout and can be used together or separately. They both have their benefits and work to aid the body in balancing out any active lifestyle while aiding you in getting the most out of your body.
q:

When should I take my creatine supplements?

a:

Although taking it before and after a workout enhances endurance and helps muscle growth, creatine is a supplement that should be taken daily. However, depending on the type of creatine you have depends on its use.

For instance. A pure creatine supplement is the best for daily use, up to 5grams a day is the recommended dosage for daily consumption. Other supplements that are specific to working out may include other ingredients. Therefore may only need to be taken as such.

If you are looking for a boost daily and in between work out schedules, we would highly recommend getting a purer form without any additives or other ingredients. If you just need a boost while you lift, get what is appropriate to your workout regimen. Our 10 Best Creatine Supplements lineup offers a few different styles that you can choose from to fulfill both needs.
Subscribe to our newsletters