Best Cross Training Shoes Reviewed and Compared
last updated
Nov 28, 2018
Cross training, not to be confused with
cross-country running
, refers to combining exercises of different disciplines such as cycling, swimming, running, strength training. or a fitness class, to supplement their running. Doing so helps build flexibility and strength in
muscles
that are not used in running. However, if you don't have the essential support you will easily develop
stress injuries
in your muscles because of the high– intense workouts.
Cross training
shoes are often a hybrid of different types of footwear. The special feature of these shoes is that they don't specialize in any specific types of
activity
.
15
Researched Sources
4.5k
Reviews Considered
289
Hours Researching
20
Products Evaluated
Breathability
Protection
Flexibility
Durability
Drop
By Default
In Depth Review Top 10
New Balance Minimus 40
Adidas Powerlift 3
Reebok CrossFit Nano 8
Adipure 360.3
No Bull Trainer
PUMA Tazon 6
Nike Metcon 4
Vibram KSO EVO
Puma Cell Riaze
Reebok Crossfit Speed TR
Table of contents
Criteria Used for Evaluation
Other Factors to Consider
Frequently Asked Questions
Sources
10 Best Cross Training Shoes
1

. New Balance Minimus 40
Great for cross training
Flexible
Good grip
Good cushion
Good stability
Good flexibility
Good breathability
Good energy return
Nice style
Pay above average price for cross training performance
This is a shoe designed for the purpose of improving cross-training performance. The New Balance Minimus 40 offers all the required features and performance expected from a shoe targetting cross training, you get good structural stability, nice flexibility, strategic cushion, and good energy return. Additionally, its breathability level is impressive and the surface grip is really good. Whether training indoors or outdoors, these shoes will perform.
Read more
Multi-purpose
A version for ladies and men, this shoe is multi-purpose and performs very well for cross-training purposes outdoors or indoors. It's good for short to medium running but not challenging trail runs. This versatile shoe offers reliable performance, comfort, stability, and protection mixed with style.
Terrific performance
Enjoy the rapid rebound midsole, the performance feels impressive and helpful while giving a similar response to the response and cushion in a purpose designed running shoe. The heel has built-in RevLite which means performance and lightness combined. The Vibram outsole gives a grip and traction which runs as similar to a sturdy hiking shoe for reliable surface grip.
Cost and value
Yes, the price is a bit more but in return, you get multi-functional reliable footwear. This model has everything a cross trainer shoe should offer and tops of that with a very nice style. You get the opportunity to choose from a nice selection of unique and trendy colors.
Synthetic upper with a lightweight approach
Open forefoot design with air mesh collar, tongue, and lining for breathability
Extremely powerful sole, ideal for powerlifting and heavy exercises
Not as effective for other activities
Adidas' powerlifters are excellent for cross-training. A decently lightweight design that provides a smooth training, supported by a synthetic upper that sits really comfortable on your feet giving you ankle support and extending durability. The shoes allow your feet to breathe through the mesh and the open forefoot design.
Read more
Excellent flexibility
Flexibility is a plus on this one, the Powerlift 3 provides you nice both vertical and horizontal flex. The shoes are very stable despite being so lightweight, and the rubber sole is engineered for a clean and powerful lift with zero slipping and grip enhancement.
Extra durable
This model can take a gym pounding with intense exercises and heavy lifting. The heel is properly cushioned, yet solid enough to provide a comfortable stance while squatting, deadlifting or performing cleans.
Cost and value
The design looks really good and comes in a variety of color combinations that add some style to the overall build. This option does have a wide range of pricing based on which option you choose. You could spend a budget-friendly amount all the way to a very expensive sum.
3

. Reebok CrossFit Nano 8
Resistant and durable design built with Kevlar material
Less rigid than the 7.0
Sock-like flexweave
Midsole cushioning
RopePro sole for unique grip when rope climbing
This product was updated to include reengineered breathability, flexibility, and enhanced stability plus comfort. Style was also injected with the aid of its flexWeave upper. It also has a great grip with the cross-fit outsole and added cushion for response and comfort. This shoe develops and updates from very good to better and better. The Reebok Nano never fails to disappoint when it delivers a new cross training model.
Read more
Upgraded and improved
The previous position on this list was held by the Reebok CrossFit Nano 6.0 and is being replaced with the most current model, the Reebok Nano 8.0. While they are infamous CrossFit athletes (hence their name) they are also a top choice for all cross-training activities and sports. Previously on the list was the 6.0--the 7.0's were not a huge success among loyal users of the Nano, so it is exciting to see the excellent improvements the Nano 8.0 has to offer.
Appropriate support
It's difficult to find a cross training shoe that offers optimal support and stability when lifting and doing barbell work AND that also provides a comfortable run. In order to accomplish this, Reebok combines their sock-like Flexweave with a flexible forefoot and additional midsole cushioning.
Cost and Value
While the shoes are not as rigid as previous models, this does not affect your performance during barbell work and weightlifting. In fact, this shoe is perfect for CrossFit and cross-training exercises--they provide you with the perfect fit, comfort, and stability to excel in a combination of exercises without having to switch your shoes in between sets! Pricing is a wide range from affordable to very pricey depending on which model you choose.


PUREMOTION midsole for rapid reaction
Four-way mesh upper for movement without irritation
Excellent heel-to-toe drop
This shoe has a sleek aesthetic that joins with an intelligent construction for a perfect fusion of on-trend, high tech performance. The Adidas Performance Adipure 360.3 is your uber cool go-to shoe for workouts and pleasure.
Read more
Durability/Shock Absorption
Lightweight cushioning in the midsole means a smoother, less injurious exercise. Add an adjustable midfoot frame for durable workouts - the foot is kept more stable and well supported making it a perfect fit for all types of training or conditioning.
Breathability/Comfort
A mesh upper with four-way stretch translates to flexible movement without irritation and simulating a natural feel with maximum breathability. A comfort collar holds the ankle snug adding yet another layer of stability for optimum workouts. Select from seven contrasting hues - seriously check out the tangerine on black for a retro-meets-urban vibe.
Cost and value
The soles have a nice flexibility. A non-marking, high traction rubber sole and flex groove construction blend for grippy but natural foot motion. The trademark PUREMOTION midsole adds rapid reaction time by mimicking barefoot, more natural stability, making workouts more efficient. They come to you at a medium price point.


Comfortable
Flexible
Durable
Responsive
Sleek design
High cost
Few color options
No Bull is known for the excellent trainer and lifting shoes. They consistently provide athletes with optimal and excellent choices, and the No BullTrainer does not disappoint.
Read more
Versatility
These No Bull trainers provide the proper stability and flexibility for a combination of exercises--such as running and weightlifting/barbell work. While strict power/weight-lifters will not prefer this shoe, they are a perfect option for cross-training athletes who need a shoe that can make them efficient in each activity.
Shock absorption
This trainer provides excellent shock absorption, which is necessary when combining a variety of athletic activities. The stress that occurs with some exercises on the joints can wear and cause pain over time. The best pro-active step to help ease future pain and discomfort is to wear gear that can best protect against it.
Cost and value
Lastly, these shoes are durable and responsive--the perfect combination for athletes who want consistent and optimal results.


Sleek, attractive design
EVA in the heel for shock absorbency
Long-lasting support
They run small
A bit heavy for dance cardio, such as Zumba
Puma has created a great overall product with these. The Puma Tazon 6 WN'S FM Cross-Trainer provides good support and is ideal for a wide range of activities. Beautifully designed, they're the perfect shoe to show off while running around the gym.
Read more
Support
These shoes provide good arch and ankle support and lots of cushion for exceptional comfort. So if you are suffering from any related discomfort due to high arches or plantar fasciitis, for example, these would be a great option to look into.
Sharp looking
The sleek design makes them a great choice for people who want to remain stylish even while working up a sweat. Who says you can't look good while you are getting your workout in?
Cost and Value
They provide all-day comfort, excellent for people who have to stay on their feet all day long. They provide an especially good fit for people with narrow feet. So, this option is absolutely versatile and can accommodate a wide variety of people. Depending on which model you choose, they can be affordable to expensive.
Haptic Technology for optimal durability
Increased color and design options
Flexible
Comfortable
High cost
Lacks breathability
The Nike Metcon 4 was recently released and this position was a toss up between one of the most popular cross-training shoes, the Metcon 2, and the most recent model. We chose the Nike Metcon 4 because it delivers everything the Metcon 2's has to offer as well as some additional great features you will love.
Read more
Durability/Shock Absorption
These Metcon 4's come equipped with a highly durable outsole, made of high-quality rubber, that extends along the sides of the shoes, providing the shoe additional protection from exercises--such as rope climbs--that can quickly wear out the shoe over time. Nike also employed the use of Haptic Technology to increase the overall durability of the entire shoe.
Aesthetic
Previous models of this shoe did not offer a wide selection of color and style. Nike's use of Haptic technology not only increases the durability of the shoe without adding to much weight but also makes it possible to make a wide selection of colors and styles available to customers.
Cost and value
The outsole design of these shoes provides optimum flexibility for athletes engaging in cross-training activities. They are easy to transition from activity to activity, which is ideal for cross training activities. High cost, however, if you want to spend less (and don't mind having fewer color/design options) the Metcon 3 is an excellent option.

Quick lace-up system
Extremely lightweight and breathable
Easy to wash
Not durable in rugged terrain
Toes are too tight
These cross training shoes are the perfect option for minimalist looking for a consistent shoe for all of their athletic activities. The Vibram KSO EVO is a high-performance sole that conforms to the natural shape of an individual's foot.
Read more
Supreme flexibility
These cross-training shoes are extraordinary breathable and flexible. Conforming to the natural shape of your foot, they act like a second, protective skin. Your foot and toes have maximum movement and support.
Features
Don't let the minimalistic design fool you. These soles pack a punch in terms of what they offer and how they are engineered. They come equipped with the XS TREK technology, which provides you with adequate durability, comfort, traction, stability, and comfort and durability.
Cost and Value
They are the perfect minimalist shoe--Easy to wash, come with a quick lace system, and provide you with optimal support and stability. They are fairly priced, so you won't blow your budget trying these out.


Excellent cushioning and grip
Flattering aesthetic
Great protection
Puma thought of everything with the Cell Riaze Cross Training Shoe. Remarkable technology fused into awesome construction equates with the best in breathability, sole engineering, and comfort. Your perfect option for running, weights and everything in between, count on the Puma Cell Riaze.
Read more
Durability/Shock Absorption
Featuring the 10Cell heel cushion for high tech shock absorption, making each impact more fluid. PUMA couples this with the ArchTec TPU Shank to further provide stability to the midfoot while also allowing excellent range and natural movement.
Breathability/Comfort-Aesthetic
A fusion of intelligent design features including an EcoOrtholite footbed and an AirMesh upper with textile lining work together to create the perfect blend of odor resistance, wicking, coolness, and comfort. With its iconic PUMA graphic on a stylish design in sleek black with soft peach accents, you'll love the way this shoe feels, and also feel great wearing it!
Cost and value
This is a very reasonable price point for a shoe providing outstanding technical features. Patented EverRide and EverTrack combine for a rubber outsole that's uber cushioned with increased traction which means perfection on the trail or at the gym. Take this shoe on the long haul or weight lifting for your better performance.
10

. Reebok Crossfit Speed TR
All-direction stability
Suitable for high-speed running
Great impulse
Not suitable for running long distances
The Reebok Women's Crossfit Speed TR possesses the ultimate design in all-direction stability to provide a solid grip to the ground for you to get the most out of your running power and velocity. Designed especially for those who engage in CrossFit to have a comfortable stand and performance during every training.
Read more
Designed for high intensity
This model is ideal for runners and High-Intensity Interval Training (HIIT). Its focused support allows an incredible momentum, providing the users an outstanding running performance. Engineered to reach the highest of the running speeds while keeping a unique durability and a lightweight design that gives you a flying-like experience.
Shock absorption
You can forget about sliding thanks to its RopePro Shank and advanced ultra-flexible design that enhances shock absorption and provides a solid stand for lifting. This design also assists with providing secure balance.
Cost and Value
The Crossfit Speed TR also brings you some awesome designs and color combinations to feel good while you train. Moderately priced, you'll drop some dough but it's not the most expensive option on the market.
Criteria Used for Evaluation

Breathability
Cross training can get messy when it comes to sweating. We know how uncomfortable it is to have your feet suffocated because of a bad combination of sweat and heat, which is why our picks for this evaluation consisted of breathable shoes made out of materials that allow the flow of air into your feet.
The uncomfortable dampness within the shoe is an obstacle to many cross trainers, along with its side effects such as odors, internal slipping, and unwanted fungi. We made sure to select the models that are properly equipped to prevent feet overheating, allowing you to perform intense activities while keeping a fresh inner shoe.
For this, we took in consideration the breathability of the materials used in the overall shoe build, such as mesh, and the distribution they are placed with in order to keep the whole foot fresh instead of just a segment of it.

Protection
When cross training, we experience all kind of intense activities that involve performing rope climbs, box jumps, rope jumping, and similar exercises. One must be prepared to train on any terrain, whether it's mud, grass or uneven surfaces, which is why we took in consideration proper shoe protection that engages in almost any surface and terrain.
We selected those shoes that provide superior protection based on their shock absorption qualities and similar features; these might come in more expensive, but safety has no price. However, too much of anything is bad for you, so we're not looking for bulletproof shoes that are as armored as a tank.

Durability
Crossfit is a pretty intense activity that puts a lot of stress on shoes. We made sure to bring you shoes that can take a pounding repeatedly at the gym or other training places. In order to do this, we paid attention to the quality of the materials used for the overall build; from a solid sole to a resistant mesh that won't start tearing apart within the first few months.
The material of the sole is also very important; you don't want the rubber grip on the outsole to deteriorate after just a few weeks of using, leaving you with a helpless traction that will do as good as butter to keep a solid stance while practicing cross training.
Durable materials can come in considerably more expensive. We can't blame you for feeling tempted by those low-price shoes, but keep in mind that their low price is proportional to their low quality. You'll be far better off buying an expensive pair of quality shoes than having to buy 3 pairs of low-quality shoes that rip wide open every month.

Flexibility
When looking for the top cross-training shoes, we definitely thought of flexibility as a critical factor. If we're talking about intense exercising that involves jumping, running, climbing and bouncing, flexibility is something you'll want to have in your shoes. But it's not all about just flexing, we've taken into consideration the multi-direction flexible designs of cross training shoes in order to come up with the best of them. We also took into consideration the placement of the flexible zones, as we don't want the shoe flexing when it's not supposed to. When used for running or similar activities, we looked for models that ensured a natural gait that provides enough support for cross training exercises.

Drop
For cross training shoes, we focused on those designs that have a low profile. We took into consideration an appropriate midsole height that allows decent shock absorption and that works as a steady, yet not the too thick platform. When it comes to heavy lifting, you won't want to be standing on a huge midsole that makes you uncomfortable and perhaps even affects your balance. We targeted low profile models that provide the sensation of being closer to the ground instead of floating around the gym.
The sole is another important factor to consider when looking for the best cross training shoes. A very thick sole will be uncomforting for the heel and the rest of the foot when performing aerodynamic exercises, heavy lifting or run. We looked for soles that are thick enough to provide decent support while still being thin enough to provide a comfortable feeling when gripping to the floor. Another very important aspect of the sole thickness vis-a-vis heel drop is taking the cushioning into consideration.
Expert Interviews & Opinions
Most Important Criteria
(According to our experts opinion)
Experts Opinion
Editors Opinion
Users Opinion
By Default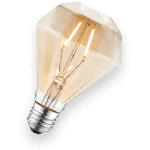 Remember To Rest
When cross-training, you run the risk of overtraining. If you fail to give your body the proper amount of resting time, your performance can suffer and you can actually lose muscle strength and mass. The best way to avoid this while keeping your level of activity as high as possible is to develop a split routine where you work different parts of the body on different days in the week. However, you should still work in a rest day every so once in a while!
Hydrate, Hydrate, Hydrate!
This is extremely important and cannot be stressed enough: you need to be properly hydrated when cross-training! The risks of injury are significantly higher if your body lacks essential fluids and you are going to sweat a lot more during your training sessions. Remember to drink at least 8 ounces of water for every 20 to 30 minutes of physical activity.
Other Factors to Consider

Versatility
You'll want to keep in mind what kind of activities you're thinking of using the shoes for. Certain models might enhance your performance on certain cross-training activities while reducing your potential on other ones. Being cross training such a varied sport, this is an important factor to keep in consideration.
For example, if you're going to powerlifting you'll be better off using powerlifting shoes specifically. However, powerlifting shoes might not come in too handy when going for a long run. On the other hand, cross-training shoes that are excellent for running might not provide the most optimal performance for other activities, such as rope climbing.
Analyze your training routine to decide whether you prefer shoes that adapt to a specific activity, or a pair of shoes that allows you to perform a greater variety of exercises if your routine is mixed.

Support
Overpronation and under-pronation can become a really annoying obstacle when it comes to selecting the adequate pair of cross-training shoes. If you suffer from a specific condition, you definitely want to pay attention to the ability of the shoes to adjust to your condition.
If you have arch issues, you should be looking for shoes that offer adequate arch support that matches your anatomy. For other similar conditions, you should check that the pair of shoes you're selecting allows you to modify them to suit your symptom and comfort you. For example, if you suffer from flatfoot you should be looking for a pair of shoes with a removable inner sole, so you can insert a custom device that adapts the shoe to your necessities.
Now, this doesn't mean that you'll have to reconstruct a whole pair of shoes. Don't be afraid of taking your own device (if you need any) and try it at the store with the pair of shoes that you'd like to take with you. Wear them and see if they can adapt to your condition.

Style
Some people consider styling as a critical factor when selecting shoes. We can't blame them, as we can't help it but feel great when we're rocking a pair of awesome-looking shoes. But there's much, much more to a shoe than just a fancy design– especially when we're talking about cross-training shoes that must provide specific and demanding qualities to support heavy exercise.
There's no problem with including fashion as a parameter; it feels good to look good, and believe it or not a good look is an extra spice of motivation. No one wants an ugly pair of shoes combined in senseless colors, but always keep in mind that you're going to train; functionality goes over styling.
Frequently Asked Questions
q:
What's the difference between cross-training shoes and running sneakers?
a:
There is a very, very large list of differences between these two. While there are cross-training shoes that might suit you for medium runs, each style of shoe is equipped differently to provide other kinds of support, impulse, and functionality to their respective activity. From the sole thickness to cushioning and traction.
q:
Does an expensive shoe guarantee me high quality?
a:
While we made sure to select only the highest quality of shoes, you should never let a pricetag decide for you. Like we've previously mentioned, each pair of shoes might fit specific areas of cross training. This means some of the shoes are equipped with technology and materials that are different from the rest, hence the price might fluctuate between models.
q:
How often should I replace my cross training shoes?
a:
Degrading is something that can be noticed by both plain sight and feeling. While your shoes might seem like they're perfectly fine on the outside, the midsole inner cushioning might have completed its lifecycle and it's time for a replacement. As soon as the shoes start bothering you, or providing an inferior sensation, you should consider getting new shoes.
q:
My conditions (overpronation, flat foot, etc) don't allow me to wear normal shoes, what should I do?
a:
Like we mentioned, you shouldn't be afraid of taking your personalized equipment with you when shopping for training shoes. Make sure the shoes you'll select can be adapted to your conditions; as symptoms vary, this can go from placing a custom inner sole to perhaps replacing a bigger part of the shoes.
q:
Are cross-training shoes limited to CrossFit?
a:
This really depends on the model of your selection. It's not impossible to find cross-training shoes that possess qualities similar to the ones of a specific sport's requirements. For instance, some cross training models might serve you for sports such as dodgeball, thanks to their specific traction style. It all comes down to the shoe build, and you can always ask a store expert if a certain pair of cross training shoes would fit a specific sport.
Subscribe to our newsletters