13 Best Cycling Shoes Reviewed and Compared
last updated:
Jul 14, 2020
Moving up from amateur to cyclist will come with some upgrades. Finding the best cycling shoe is going to help you go longer and
pedal more comfortable
. They are designed to work with the pedal, adding inertia and fighting fatigue.
When using the best cycling shoes you become one with the bike. Most clip-in and secure your feet so you don't have any slippage and can concentrate more on your body than the bicycle, using more of your power transfer to push you through your pedaling.
We designed out 10 Best Cycling Shoes guide with the most current and effective options. We also put in our Search Criteria so you can be more informed on what makes a cycling shoe the best. If you have any questions, you'll find answers there and in our FAQs. It's all their to get you what you need faster.
This is the best product on our list that is currently in stock:

BONT Riot Road+ BOA
Why is it better?
Heat-molded interior
Lightweight
True to size
In a
Hurry? Editors choice:

Test Winner: BONT Riot Road+ BOA

7
Researched Sources
1100
Reviews Considered
16
Hours Researching
19
Products Evaluated
Compatibility
Fit
Comfort
Weight
Responsiveness
By Default
Criteria Used for Evaluation


Compatibility
Here we looked at what pedal systems the shoes are compatible with.
If you haven't used the best cycling shoes before you might be under the impression that some are just for road cycling and some are for mountain biking. While each pair of the best cycling shoes is certainly designed for one or the other it's not something you have to strictly stick to. The main thing to consider is the pedal system that you have and whether or not the shoes you're looking at will work with them or not.
Certain shoes are designed to clip into certain pedal systems, which are actually fairly common customization that people will make to their bikes. Beyond that, there are some differences between cycling shoes for mountain biking and those for the road.
The best cycling shoes made for mountain biking have smaller cleats on the bottom which make them easier to walk in when you have to dismount to get around obstacles that present themselves while mountain biking. Road bike shoes have larger cleats because this gives the largest amount of power transfer possible and stopping and dismounting is less common so large cleats don't interfere with walking as much. Having said that, some people will use MTB shoes for road biking and vice versa and in the end, the preference is up to you.


Fit
In order to do their job and transfer power from your legs to the bike, the shoes need to conform well to your feet.
The main thing to consider when it comes to this factor is the fastening system. Some shoes use velcro closures, some buckles, and some dial systems. Like anything else, each one has their pros and their cons.
Velcro
This type of closure system is usually the easiest one to use and the quickest to put on and take off. Shoes with this type of system are also usually on the less expensive end of the price spectrum.
That doesn't mean they aren't good or effective, just that velcro is less expensive to make and install on a pair of cycling shoes than the other types of fasteners and manufacturers like to offer their customers options at several different price points. The downside is that some people have difficulty getting and maintaining as tight of a fit with velcro straps as they do with other options but others find that they work just fine.
Buckles
Shoes with this type of closure system do a great job of holding your feet really securely and they minimize how much your feet move around so you maintain optimal power. The downside is that they take longer to put on and take off and are pretty much impossible to adjust while you're riding. In fact, trying to adjust them while riding is super dangerous and should be avoided.
Dial Systems
These systems are great because they are easy to use, fast to adjust, and can even be adjusted safely while on your bike. The downside is that they're more expensive than other options and can be less durable as well.


Comfort
If it doesn't feel good when you're wearing it nothing else matters.
For just about any piece of athletic apparel or gear, this is a super important factor to consider. Who cares how breathable, durable, high-performing or affordable something is if it doesn't feel good while you're wearing it?
To determine how each of the products on our list performed in this all-important criterium we looked at its design, materials, and construction using our knowledge of sporting gear. Then we also considered over 1100 reviews from real-world users and found out what they had to say.
This is important because we're just a few people so we might try a product and find that it works great for us, but the majority of users don't like it for one reason for another. By considering reviews we're able to get a complete picture of how the product performs for a wide variety of users from all walks of life.


Weight
Especially for road cyclists, every ounce counts.
If you buy a pair of cycling shoes, you're probably taking it pretty seriously and riding a lot and at a fairly high level. When you get to that level even just a little bit of extra weight can decrease your effectiveness and increase your time. Because of this, we recognize that even a little bit of extra weight can make a big difference in the long run so while we chose a variety of different shoes for this list, with different uses and price points, we did our best to include ones that were at least fairly lightweight.
Especially with the more expensive options, you'll notice features like carbon fiber soles and ultralight dial systems. All of these things are designed to keep the weight of a shoe to a minimum so that you can bike longer, faster, and more effectively.


Responsiveness
Having maximum power transfer and good responsiveness from your shoe makes it easier to pedal and get power to the wheels.
Power transfer is a term used a lot when it comes to finding the best cycling shoe models. The idea behind this is that the shoe should be designed to be as close to the cleat or pedal as possible to reduce the amount of power lost when in rotation. The lower the stack height, the closer the foot is to the pedal for optimal power transfer.
The best cycling shoes that are designed specifically for road biking typically have the highest amount of power transfer but this doesn't mean that you can't use a pair of MTB shoes on road bikes and vice versa. Having maximum power transfer makes it easier to pedal because the power created by the legs goes directly to the pedals and not elsewhere in the foot.
This allows the athlete to then turn up the resistance, and sprint it out efficiently. When people first try out a pair of clip-in cycling shoes they're often surprised by how much of a difference it makes in their performance. They really are one of those things that are easy not to think about or dismiss as unimportant but that really can make a huge difference.
Expert Interviews & Opinions
Most Important Criteria
(According to our experts opinion)
Experts Opinion
Editors Opinion
Users Opinion
By Default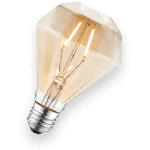 Triathlon Vs Road
Remember to consider where you will be cycling. Different cycling shoes offer different features that will give you the competitive edge you need for the terrain and races you use to partake in.
Fit Is Everything
Like all shoes, the fit is everything in a cycling shoe. If you are ordering online make sure size accordingly and look at actual user reviews to gauge how the shoe will probably fit you. If you are able to go to the store and try them on before buying them, we recommend you do that instead--especially if you are purchasing your first pair of cycling shoes.
Stiff Soles
Unlike running trainers, these shoes have super-stiff soles. Often, they provide no flexibility whatsoever! The reason for this is because there is no need to absorb any impact from hitting the pavement. The stiffer the sole means you will be able to generate more power when you push off as you pedal.
Other Factors to Consider


Advanced Features
Clipping In vs. Cleats
Being able to clip into the bike is distinctive to cycling trainers. Some cycling models provide this feature, while others are also or solely designed to work with clipless pedals.
Instead, this option features small holes on the soles that are meant to attach cleats. The cleats then snap into the pedals. Push down on the balls of the feet, and the shoe then clips into the cleat. This allows the athlete to be secured on the pedal.
This is also true for spin classes. Studio spin bikes commonly feature a cage design on one side of the pedal that allows the athlete to wear any sneaker. The other side has the clip that then attaches to the athlete's cleat.
Cleats are commonly sold separately
These clipless cycling trainers either have a 2- or 3-hole system. The 2-hole system (SPD or Shimano Pedaling Dynamics) is meant to be used for road cycling, casual riding, mountain biking, indoor cycling, and spin classes, and commuting. The 3-hole system (lock-style system) is used specifically for road cycling.


Materials
Closure Style
Just like there are different styles of the best cycling shoes model that include road and mountain bike options, there are different closure systems as well. What determines which is the best system varies among consumers and their own preferences and needs.
Boa System
This system allows the athlete to really make micro-adjustments. It consists of a dial (typically two) on one side with thin wires that keep the foot in place and fit snugly. It helps to maintain circulation and distributes pressure evenly. The IP1 Boa dial is extremely easy to use mid-ride by turning right to make righter, left to loosen and pull up for a quick release.
Hook-and-Loop
This system typically features velcro closures. The strap hooks and loops around, allowing the athlete to pull are tight or loosen to find their right fit. Cycling trainers generally have two or three of these straps for a more adjustable fit.
Laces
Laces are great for getting an even amount of tightness across the entire shoe. However, they don't allow for more customized fits or size adjustments. Laces get dirty and come undone.


Bottom Line
You may be deterred from owning your own pair of cycling trainers by price alone. Truthfully, they are often not cheap. This is doubly the case if you belong to a gym that offers cycling shoe rentals. It may be more cost-effective in the short run, but there are a lot of benefits to investing in your own cycling shoe.
Aside from the hygienic reasons for avoiding rental options, you will undoubtedly see a large difference in your performance if you decide to invest in a pair perfectly suited to your needs rather than just renting the ones they conveniently have on hand. You will really be doing yourself a favor in the long run.
Frequently Asked Questions
q:

How should cycling shoes fit?

a:

The best cycling shoes will differ from your standard shoe in fit in only that the snugness is a much more important factor. A cycling shoe should be especially snug to make sure there isn't an issue with slippage during cycling. That being said, regardless of the fact that the shoe needs to be snug, it should never be uncomfortable.
q:

What shoes are best for a triathlon?

a:

Many of the best cycling shoes are designed to have the versatility and thus work well as triathlon shoes, including features like quick-drying design and having specialized sock liners. The one thing that you should really pay attention to is how the bottom of the cycling shoe is designed. For a triathlon, you'll want to avoid things like sticky bottom shoes and cleats.
q:

How do I clean my cycling shoes?

a:

Most cycling shoes can be sufficiently cleaned with a wipe down from a damp towel or cloth. Beyond that, we at RunnerClick always recommend that you consult the care instructions provided with the shoes for the best way to clean them without accidentally causing damage or unnecessary wear.
q:

How often should I buy new cycling shoes?

a:

This is pretty subjective. The easiest way to gauge is to assess how often you wear your shoes. If you are more relaxed about your riding schedule you could probably go up to 5 years without replacing your shoes. Someone who rides often and usually competitively should look to replace their shoes every year or so.
q:

Should I buy cycling shoes for spin class?

a:

If you attend regular spin classes then purchasing your own shoes is recommended. Like with anything, having your own personal option will suit your needs better as well as be more hygienic. Cycling shoes will also allow you to perform better than using the cage available at the class.
q:

Should I be fitted for cycling shoes?

a:

If you have the option to be fitted for the shoes before purchasing them, this is always recommended. The fit of the best cycling shoes can have a serious influence on their performance so knowing your correct fit beforehand will ensure your shoe is doing everything it can to assist you.
Subscribe to our newsletters