Best Detox Teas That You Should Try
last updated
Mar 22, 2019
It's the new year and you want a fresh clean start. Or you are feeling
sluggish
and your skin honestly has looked better. Maybe you got a bit pudgy and you are ready to start making changes to your lifestyle. One thing you may think about is that you need a cleanse. Whatever your reasons, and there are many, that garner interested in detox. It has been a rising trend to which there are countless potions and systems that claim to be the best. This guide discusses the
power of plants
in the use of herbal teas. These herbal blends are as a whole, mixed to assist in the removal of waste from the body, specifically helping the kidneys, liver, and digestive system eliminate toxins. We evaluated our products using the following criteria: application, effectiveness, and product purity. Additionally, we assessed other important considerations to be aware of including side effects and value.
In a Hurry? The test winner after 13 hrs of research
Traditional Medicinals Organic Roasted Dandelion Root
Why is it better?
Nice roasted taste with hints of sweetness and bitterness
6 boxes included
Non-GMO, Certified Organic, Kosher
Caffeine free
Respectable company with great reputation uses only pharmacopeia grade herbs
Supports healthy digestion and liver and kidney health
Made from roasted organic dandelion root 1500 mg
In a
Hurry? Editors choice:
Test Winner: Traditional Medicinals Organic Roasted Dandelion Root

4
Researched Sources
1.32k
Reviews Considered
13
Hours Researching
22
Products Evaluated
Application
Effectiveness
Product Purity
By Default
In Depth Review Top 10
Traditional Medicinals Organic Roasted Dandelion Root
Yogi
Traditional Medicinals Organic
The Republic of Tea
Triple Leaf
Baetea 14-Day
Kiss Me Organics
Kusumi
Prunelax Pukka
Gaia Herbs
Table of contents
Criteria Used for Evaluation
Other Factors to Consider
Frequently Asked Questions
Sources
Best Detox Teas
1

. Traditional Medicinals Organic Roasted Dandelion Root


Nice roasted taste with hints of sweetness and bitterness
6 boxes included
Non-GMO, Certified Organic, Kosher
Caffeine free
Respectable company with great reputation uses only pharmacopeia grade herbs
Supports healthy digestion and liver and kidney health
Made from roasted organic dandelion root 1500 mg
The bags can sometimes let some ground tea out into the drink
Traditional Medicinals Organic Roasted Dandelion Root provides a multi-benefit tea from a company that is a highly respectable and reliable company. It is not a surprise this brand is recommended by health professionals, as this company has a long history of providing a link to the therapy plants can offer people since 1974. This is a terrific blend that will assist in the detoxification of your liver and kidneys to rid them of the accumulation of contamination that has plagued their ability to operate effectively in your body.
Read more
Performance
Supporting healthy digestion along with improving the health of your kidneys and liver, this blend will support your body in its natural ability to better absorb the nutrition you get from your foods so you can continually improve your overall health. If you are looking to simply maintain a balance within your system and improve your body's ability to nourish itself better, this product should aid in that pursuit.
Formulation
Made primarily from raw dandelion root, it is super nutrient rich with many of the necessary vitamins and minerals to help improve upon your health. This root can improve your mood and immune system with the help of the vitamins A, C, D, and B-complex which it is made up of. Additionally, it has other great minerals such as Zinc, Potassium, Manganese, Magnesium, and Iron. A quick nutritional breakdown shows it contains:bb9% dietary fiber; 19% vitamin B-6 (pyridoxine); 20% Riboflavin; 58% vitamin C; 338% vitamin A; 649 % vitamin K; 39% Iron; and 19% calcium.
Cost and Value
For a case of six boxes, this is a great bulk buy. Individually buying at the store will be more expensive. It is a very enjoyable drink to sip on with a pleasant aroma and mild flavor. It is caffeine free so if you are one who likes to enjoy a cup at night, this product won't keep you up.


The blend combines Trikatu which is a spice combination from traditional Ayurvedic practice
Mixed to support healthy cleansing
USDA Certified Organic ingredients
Non-GMO Project Verified
Caffeine Free, Vegan, Kosher, Gluten-Free
No artificial flavors or sweeteners
Herbs included are Dandelion and Burdock
Bags are compostable
Has a strong, peppery taste that can be overpowering for some
May make you have bowel movements
This blend of cleansing herbs including Burdock, Dandelion, Juniper Berry, and an Ayurvedic combination called "trikatu" make up the recipe that for the Yogi drink. Trikatu is a blend of ginger, black pepper, and long pepper, and it is a combination that has long been used to help with circulation and digestion.
Read more
Company
Since the 1960s this company has worked to formulate functional teas that are reminiscent of Ayurveda and holistic ideologies. They look to put together ingredients that have tremendous taste and also serve a healthful purpose. Using the best spices and botanicals this company ensures that a pure and effective product is delivered to their customers.
Formulation and Use
You can enjoy 1 to 3 cups of this drink per day, but if you are a ravenous herbal drinker, please make sure to limit your amount to 10 bags per day. Use consistently every day for up to 30 days, and then give your body a period of rest and pause before you resume. The formulation includes Indian Sarsaparilla Root, Organic Cinnamon Bark, Organic Ginger Root, Cardamom Pod, Organic Clove Bud, Organic Licorice Root, Organic Burdock, Organic Dandelion Root, Organic Black Pepper, Juniper Berry Extract, Organic Long Pepper Berry, Phellodendron Bark, Organic Rhubarb Root, Chinese Skullcap Root, Coptis root, Forsythia Fruit, Gardenia Fruit, Japanese Honeysuckle Flower, and Winter Melon Seed.
Cost and Value
Moderately priced, this is flavorful and full of healthful herbs combined in a spicy blend. It has a strong taste but has been highly rated as effective brewed hot or brewed hot and cooled down for a cold beverage that you can drink throughout the day. The compostable bags make this very sustainable. Try with a dab of honey, a squirt of lemon, and some mint leaves to amp up the flavor profile.
3

. Traditional Medicinals Organic


Assists in healthy liver functioning
Non-GMO verified
Certified Organic and Kosher
Caffeine Free
Comes in a case of 6
The taste stimulates all five tastes including sweet, sour, bitter, pungent, and salty
The taste is complex and may not be for everyone, but a bit of honey helps
Another option from a great company with a solid reputation, Traditional Medicinals Organic is a specific mix that is a blended target to cleansing the system. This blend will help stimulate a healthy liver, based on a formulation from ancient traditional Chinese medicine.
Read more
Blend Formulation
The herbalist experts this company uses put together a blend of roasted dandelion, chicory roots bitter, Schisandra berries to make a drink that satisfies all five taste buds, sweet, sour, bitter, pungent, and salt. The combination will help provoke the liver's natural detoxification.
Awesome Fit
Adults can enjoy this soothing drink 2-3 times per day. It is ideal to get the best benefits by drinking it over a period of 6 weeks. Once you have taken this in every day for 6 weeks, take a break for a week before you decide to continue.
Cost and Value
When looking at the per unit price, this is a great value for the ingredients that you will get in the blend. Backed by a solid company, you can have great confidence in this product.


This is a unique, stackable option that provides for all-around coverage. It includes an AM blend, PM blend, and an All-Day blend. The Republic of Tea was featured on FoxNews.com and New You Magazine so it has a solid commercial reputation.
Read more
Well Engineered
There are three airtight jars that have within them 14 natural, unbleached bags. Each is blended to work a different way for you throughout the day. If you are feeling bloated and out of balance, and need to get your systems working well again, you can do so with these drinks served hot or cold.
Excellent Air Flow
The Wake-Up and Get Clean is the morning blend that incorporates cucumber and dandelion leaves. It is said to work directly with the kidneys and the Gotu Kola will help with circulation. It has a pleasing citrusy spearmint flavor.
The Get Clean Anytime will provide a sense of licorice and vanilla with a background of citrus. This blend will take those toxins and start working them out of your body, flushing your kidneys and purifying the body.
End of the Day and Get Clean is your PM blend that uses amla with roots in Ayurvedic medicines with schizandra that has roots in Chinese medicines. This is where all five flavors come together. Your digestion will get a boost and your stress will be evened out for a calming vibe. Warm, sweet, and tart all at the same time.
Cost and Value
A complete, full day's ability to sip on a cleansing drink. You can enjoy it hot or cold, but it will come at a price that is higher on the spectrum than others on the list.


Comes in 1 16oz bag
All natural
Made with over 20 Chinese herbs
Good for skin health
Caffeine free
Cleansing and revitalizing
Could use a natural sweetener like stevia to improve the taste
This refreshing drink will target toxins and begin the process of ridding them from your system. Triple Leaf uses a combination of ginger a disease fighter, red clover another natural disease fighter, Japanese Honeysuckle to expel toxins, a dandelion that promotes GI health, and Chinese cinnamon which is warming.
Read more
Formulation
Made of 100$ all natural ingredients, which is what you want to see. The ingredients include Red Clover, Dandelion, Schisandra, Ginger, Fo-Ti, Burdock, Chinese Licorice, Lysimachia, Loranthus, Japanese Honeysuckle, Siler, Tokyo Violet, Chinese Mint, Chinese Cinnamon, Lophatherum, Pulsatilla, Duckweed, While Mulberry, Isatis, Perilla, and Phellodendron.
Many Health Benefits
Strengthening the immune system to achieving healthier skin and improving the immune system are some of the positive responses you may feel. Boosting energy and helping to eliminate toxins also can occur, and bloat can be lessened.
Cost and Value
An affordable option for in-home cleansing that can provide a multitude of benefits. Using a blend based off of Chinese traditional medicines and packaged in a recycled paperboard package, it is very sustainable.


Good for lessening bloat
Pleasant taste
14 Day program
Does not contain senna
Can curb appetite
May cause side effects including headaches, rashes, jitters, vomiting, dizziness, GI pain, and itchiness
Not to be taken on an empty stomach
A set system that lasts only two weeks or 14 days long, the Baetea 14-Day cleanse is a tasty one that can also provide a boost in your energy levels. Made with Oolong Wu Yi, Choice Green Tea, Rooibos Leaf, Ginger Root, Pomegranate, Guarana Seed, Matcha Green Tea, as well as Garcinia Cambogia Extract.
Read more
Satiety
If shedding a few pounds is your goal, but your constant munchies and hunger get in the way, this product may help alleviate those hunger pains. The formulation is such that you should be able to begin feeling lax in your appetite and an overall feeling of fullness for longer after you eat. This may help you consume fewer calories as well as aid in providing the body with healthful vitamins.
The natural stimulants from the green teas, guarana seed, and ginger will provide a warming boost. This will help kick up your metabolism so that it can burn more calories and in conjunction with taking in fewer calories from the better satiety and the appetite suppressant it is a winning combination to get your goals moving.
Cost and Value
This is a 14-day system that is specifically formulated to help those wanting to decrease belly bloat. It is pricier given the price per unit, but it is a whole confined system. It will help remove excess water that keeps you puffy and it will help you eat less and burn more while you are using it. It is a good kickstart to a routine. It may be worth the investment if you need a short window of time to keep your attention and help you with your motivation to start a healthier daily program.


100% pure, raw organic dandelion root
Hibiscus and Ceylon cinnamon
Detoxify kidneys and liver
Promotes improved digestion
Supports maximum nutrient absorption
Caffeine free
Customer service could be improved
Packaging could be improved
100% raw dandelion root that will help you naturally rid yourself of nasty bloating and help rid your liver of toxins keeping it nice and squeaky clean so it can function more efficiently. Kiss Me Organic is a compelling elixir that will help you improve digestion and be kind to your gut.
Read more
No Caffeine
Raw dandelion root, hibiscus, and Ceylon cinnamon can provide your system with an energy boost. Meaning you can ditch the caffeine, for those of you who are sensitive this is a godsend. It is great to use after a big meal so that you can get your digestion on while soothing the stomach.
Raw
The best teas are the highest quality herbal blends. This drink is made of 100% certified raw organic dandelion that is constantly tested to ensure there is purity. No chemicals are used in the formulation.
Cost and Value
A very mild taste with high-quality ingredients that are organic and pure. An appealing price point for a drink that will improve your organ health and overall health.


Formulated in France by gourmet herbalists
Blend of mate, green tea, and lemongrass
Formulated to purify the body and balance the mind
125 grams
May cause gut cramping
Very fine ground
Going strong for over 10 years, Kusumi has the staying power because it is an overall pleasure to the senses. The zesty citrus scent hints and fresh taste are pleasing to all the scent and taste palates.
Read more
Pleasing to all Senses
A powerful blend that can detoxify and cleanse the body while it nourishes and soothes. A very tasty and refreshing blend that is pleasant in the body as it is on the senses. It is also pretty easy on the eyes with its beautiful tin packaging.
Great Taste
Many times these blended herbal drinks can be better taken in with some additions like honey, stevia, maybe a bit of lemon or mint. This product has a taste all its own that won't need any additions to make it pleasant to consume and feel relaxed while doing so.
Cost and Value
This is a fairly priced drink that comes in a pretty tin container. You won't need much to make this really tasty and enjoyable to sip.


Can soothe the stomach and stop bloating
Gentle on the stomach
Good natural taste, not bitter
Pleasant aroma and scent
Aniseed, fennel, and cardamom
Pricey
Packaging could be improved
Drink Prunelax Pukka daily to give yourself the best opportunity for the most success. It is a digestive drink that includes fennel seeds and aniseed which add sweetness. Cardamom seed is also in the formulation for a pleasing fragrance while the licorice root has a calming effect.
Read more
Calming
This is a calming drink that is very enjoyable to sip. Unlike other blends, it is not bitter or harsh on the stomach. It is quite gentle to help aid with digestion without any painful GI side effects.
Good Boost
If you are slouching and becoming lethargic as the afternoon rolls through your long day, try this drink. It is a stellar pick-me-up and provides an overall experience through it's calming fragrance and delicious taste. It will help you soothe the stomach and help you relax at the same time.
Cost and Value
This drink is going to be expensive, but if your system is sensitive you may want to invest in it because it has such a gentle effect on the system. It can provide the cleanse and digestive support needed without harsh side effects.


Provides support for detoxification in a natural way
Orthosiphon helps rid extra fluids
Rooibos for antioxidants
Essential oils of lemon and peppermint
Naturally formulated
This wellness drink is one that you can enjoy daily to provide a bolster to healthier liver functioning to keep the body running well. Gaia Herbs is a purifying beverage that uses the powers of burdock and artichoke, as well as rooibos.
Read more
Well Composed
The burdock and the artichoke will help purify and provide cleansing power. The rooibos helps boost your wellness through powerful antioxidant support. The finish of this drink is pleasant to the overall experience sipping as the essential oils of lemon and peppermint stimulate the senses.
Ingredients
Formulated with peppermint aerial parts essential oil, lemon peel essential oil, aloe vera freeze-dried leaf gel, star anise, fennel fruit, licorice root, orthosiphon leaf, rooibos leaf, artichoke leaf, and burdock root.
Cost and Value
This is a cleanse and purification drink that can help calm the body and is gentle during the detoxification process. It is an expensive drink, but it can help with bloat, the water retention, it also is a good source of a natural energy boost.
Criteria Used for Evaluation

Application
When looking for a detox product there may be many factors as to why you want this particular function. Many people will think detox and immediately think fat loss. While some of these teas or systems promote this specific application, not all are directly blended for this purpose. The ingredients that make up detox teas will in general address proper digestion and removal of toxins from your kidneys and liver and thus as a result, also be supportive of a better metabolism, increased feeling of satiety as well as appetite suppression, as well as potential increases in metabolism which will naturally, altogether result in the promotion of fat reduction.
Pomegranate and licorice root are two ingredients that you may commonly find in the promotion of fat reduction and assistance with preventing insulin resistance. Appetite suppression will often make use of guarana, fennel seeds and damiana, as well as nettles, and garcinia Cambogia. These may help individuals overcome that pesky hunger feeling that causes them to snack or overeat. To increase satiety, key ingredients here would be rooibos and yerba mate. Getting a kick in your metabolism and a fire started within your body, you will come to find the common ingredients used are green tea, oolong, guarana, ginger, yerba mate, ginseng, and moringa. Diuresis may be achieved through green tea, dandelion, fennel seeds, angelica root powder, cleavers leaf, cardamom, birch, guarana, and nettles. Diuresis would be a blend that is looking to rid the toxins from your body by using some of these ingredients to flush them out by using their power to promote excess urination.

Effectiveness
The most effective products and blends are going to have the purest ingredients and be 100% natural in the herbs that are used. They shouldn't be full of any additives and junk that can either reduce the effectiveness or cause irritation to the person consuming them with the use of additives, preservatives, or colorants. Many people are highly sensitive to these synthetic compounds. The top tier products are those that you use immediately after brewing because of the fact that there aren't any preservatives to keep the quality and integrity of the effectiveness.

Product Purity
Again, finding brands with blends that are 100% natural is important. A very good blend will always be formulated in an environment that has product purity and manufacturing standards. It should have gone through inspection and have been able to pass inspection so that you know it meets the quality standards it says it provides.
Don't be put off by products imported internationally, necessarily. Any tea that is imported must go through a pharmaceutical distribution chain so that they can be inspected before they are sent out abroad. Helping you feel better about what product you are taking into your body. Official imports have some factors that you can check on to ensure that these products were scrutinized to standards. These products must have the registration number clearly printed on the box. You should be able to easily find the information about the company that is importing the product. This includes the company's name, their address, and their phone number. Additionally, there are some products that come from abroad that will also have an anti-counterfeiting stamp. This is often the case if there is a specific product that the importer understands is heavily counterfeited and so extra documentation and labeling is needed. Always make sure to check this information out on the box so that you know you can trust the product's purity.
Expert Interviews & Opinions
Most Important Criteria
(According to our experts opinion)
Experts Opinion
Editors Opinion
Users Opinion
By Default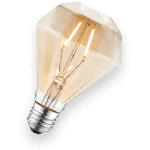 Don't turn away from the taste.
Sometimes these teas don't taste the greatest but that doesn't mean you can't mix up your own little concoctions of flavors you like. Try mixing with matcha powder, lemon/lime juices any flavors you fancy.
Take control
Take a moment and do some research. Think about your goals, what you want for change in your life. There are teas and holistic ways that can help an illness, disorders, lack of's. Time to take control of your mind, body, and soul.
Other Factors to Consider

Side Effects
Side Effects
Detox teas can be controversial as the ingredient blends used are intended to affect specific organs. The FDA doesn't regulate the use of herbs so it is important to exercise your due diligence when you start playing with these natural medicinal plants. One place you can consider to gain information on herbs is through The Herb Research Foundation which is in the process of inspecting hundreds of commercial herbs to understand their effects and how they operate in individuals. They are researching to understand better these plants' safety.
Even though there is some back and forth regarding the use of herbs, the executive director of the American Botanical Council, Mark Blumenthal, expresses the safety of consuming herbal teas. That being said, if you are a special population, like a nursing mother, someone with tuberculosis, cancer, are pregnant, a young child, etc., you shouldn't take any powerful herb or herb blends without contacting your physician for your go-ahead. Safety first. Even if you are given the 'OK' to try a tea, you may still be sensitive to the ingredients. For instance, dandelion is a popular herb used in detox teas and it can cause some individuals irritation in the form of diarrhea. Milk Thistle is a common herb used in liver health and detoxification, and while some may feel fine taking it, others could suffer from upset stomach, headaches, joint pain, or skin irritation. Many times, if you are having an adverse reaction to an herb, it may be because you are allergic. Pay attention to your personal sensitivities, so you can better understand what plants may upset your system versus those that won't. Chamomile, for example, has a higher risk to cause irritation to someone who has a ragweed allergy.
The other important point to note is understanding what medications you are taking. That again goes back to talking with your doctor to see what you are safe to take and what you are not safe to ingest. Different prescribed medications may have their effects interfere with or be potentially hazardous if they are combined with specific medicinal plants or powders. Grapefruit is highly reactive for a wide range of medicines. It can interfere with drugs that are prescribed to lower cholesterol, drugs for treating high blood pressure, anti-anxiety drugs, as well as some corticosteroids, and this is just a sample list of the many interactions where grapefruit juice could cause problems.
A word on consuming these teas. In general, if you consume in a moderate to a reasonable amount, commercially packaged teas haven't had too many reported reactions. Everything in moderation is the key phrase here. Be careful with products that cause you to lose too much of your fluids as a result of detox. This can lead to dehydration and electrolyte imbalance.

Value
You can't necessarily look at the total price to determine if a product is a value or not. You have to do some research with any product that claims to have specific health benefits to understand if this is a reliable product and company if it's blend is pure, and if it is using effective ingredients. Once you have determined the reliability or quality of the product or products, then it is time to determine value based on the unit price, not the overall price. So, if you have three similar herbal blends that come from reputable companies, then what is the cost per serving size for each? In general, the least of these would be the best value. However, when looking at the current market, a price of about $1.00 or more per serving is a great value for a detox tea. If it starts to escalate to upwards of $2.00 and above, now it is becoming a high-end pricey product. If the price per serving is very much below that $1.00, you may want to take pause and re-examine the quality of the ingredients and the brand to ensure that what you are getting is 100% natural and pure.
Frequently Asked Questions
Subscribe to our newsletters