Best Detox Teas That You Should Try
last updated
Apr 11, 2019
It's the new year and you want a fresh clean start. Or you are feeling
sluggish
and your skin honestly has looked better. Maybe you got a bit pudgy and you are ready to start making changes to your lifestyle. One thing you may think about is that you need a cleanse. Whatever your reasons, and there are many, that garner interested in detox. It has been a rising trend to which there are countless potions and systems that claim to be the best. This guide discusses the
power of plants
in the use of herbal teas. These herbal blends are as a whole, mixed to assist in the removal of waste from the body, specifically helping the kidneys, liver, and digestive system eliminate toxins. We evaluated our products using the following criteria: application, effectiveness, and product purity. Additionally, we assessed other important considerations to be aware of including side effects and value.
In a Hurry? The test winner after 15 hrs of research

Baetea 14-Day
Why is it better?
Good for lessening bloat
Pleasant taste
14 Day program
Does not contain senna
Can curb appetite
In a
Hurry? Editors choice:

Test Winner: Baetea 14-Day

5
Researched Sources
1300
Reviews Considered
15
Hours Researching
22
Products Evaluated
Effectiveness
Versatility
Product Purity
Taste
By Default
Criteria Used for Evaluation


Effectiveness
If you're going to go to the trouble of doing a detoxing cleanse it should work well.
The most effective products and blends are going to have the purest ingredients and be 100% natural in the herbs that are used. They shouldn't be full of any additives and junk that can either reduce the effectiveness or cause irritation to the person consuming them with the use of additives, preservatives, or colorants. Many people are highly sensitive to these synthetic compounds. The top tier products are those that you use immediately after brewing because of the fact that there aren't any preservatives to keep the quality and integrity of the effectiveness.
Please keep in mind that in order for a detoxing tea to work well it's important that you don't continue to eat and drink things that contain even more toxins. This might seem like a no-brainer, but we want to be clear; just because you're drinking a detoxing tea doesn't mean that you can eat all the fast food and drink all the liquor and beer that you want. In order to have the tea work well, it's important that you start and/or continue to eat and drink healthy.


Versatility
If the tea supports multiple bodily systems we ranked it higher.
When looking for a detox product there may be many factors as to why you want this particular function. Many people will think detox and immediately think of fat loss. While some of these teas or systems promote this specific application, not all are directly blended for this purpose. The ingredients that make up detox teas will in general address proper digestion and removal of toxins from your kidneys and liver and thus as a result, also be supportive of a better metabolism, increased feeling of satiety as well as appetite suppression, as well as potential increases in metabolism which will naturally, altogether result in the promotion of fat reduction.
Pomegranate and licorice root are two ingredients that you may commonly find in the promotion of fat reduction and assistance with preventing insulin resistance. Appetite suppression will often make use of guarana, fennel seeds and damiana, as well as nettles, and Garcinia Cambogia. These may help individuals overcome that pesky hunger feeling that causes them to snack or overeat. To increase satiety, key ingredients here would be rooibos and yerba mate. Getting a kick in your metabolism and a fire started within your body, you will come to find the common ingredients used are green tea, oolong, guarana, ginger, yerba mate, ginseng, and moringa. Diuresis may be achieved through green tea, dandelion, fennel seeds, angelica root powder, cleavers leaf, cardamom, birch, guarana, and nettles. Diuresis would be a blend that is looking to rid the toxins from your body by using some of these ingredients to flush them out by using their power to promote excess urination.


Product Purity
This may go without saying, but since you're trying to detox if the tea you're drinking contains toxins you're taking two steps forward and three steps back.
Again, finding brands with blends that are 100% natural is important. A very good blend will always be formulated in an environment that has product purity and manufacturing standards. It should have gone through inspection and have been able to pass inspection so that you know it meets the quality standards it says it provides.
Don't be put off by products imported internationally, necessarily. Any tea that is imported must go through a pharmaceutical distribution chain so that they can be inspected before they are sent out abroad. Helping you feel better about what product you are taking into your body. Official imports have some factors that you can check on to ensure that these products were scrutinized to standards. These products must have the registration number clearly printed on the box. You should be able to easily find the information about the company that is importing the product. This includes the company's name, their address, and their phone number. Additionally, there are some products that come from abroad that will also have an anti-counterfeiting stamp. This is often the case if there is a specific product that the importer understands is heavily counterfeited and so extra documentation and labeling is needed. Always make sure to check this information out on the box so that you know you can trust the product's purity.
Taste
Although this isn't the most important factor we recognize that if you're going to drink something to help you detox it's nice if it tastes good to. Although this can be a very subjective thing we did our best to rate each tea according to the quality and attractiveness of the flavor. In order to do this we considered over 1300 reviews as well as our own taste buds. By considering reviews from real-world customers who have tried the product we're able to go way beyond our own admittedly biased and uncultured taste buds and bring you an opinion that is truly well rounded.
When you hear the words "detox tea" you might think that it's going to be some really gross, completely medicinal tasting elixir that you'll have to hold your nose to drink, we actually found that most of the products on our list taste pretty good! Tea companies know that with a buying public that's increasingly sophisticated and cultured they need to make products that are both effective and taste good. By including certain spices, herbs, and flavors beyond the ingredients that do the detoxing they're able to bring you teas that do a great job of helping your body to detox naturally while also not tasting terrible, and in some cases being downright delicious.
Expert Interviews & Opinions
Most Important Criteria
(According to our experts opinion)
Experts Opinion
Editors Opinion
Users Opinion
By Default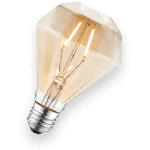 Don't turn away from the taste
Sometimes these teas don't taste the greatest but that doesn't mean you can't mix up your own little concoctions of flavors you like. Try mixing with matcha powder, lemon/lime juices any flavors you fancy.
Take control
Take a moment and do some research. Think about your goals, what you want for change in your life. There are teas and holistic ways that can help an illness, disorders, lack of's. Time to take control of your mind, body, and soul.
Other Factors to Consider


Side Effects
Side Effects
Detox teas can be controversial as the ingredient blends used are intended to affect specific organs. The FDA doesn't regulate the use of herbs so it is important to exercise your due diligence when you start playing with these natural medicinal plants. One place you can consider to gain information on herbs is through The Herb Research Foundation which is in the process of inspecting hundreds of commercial herbs to understand their effects and how they operate in individuals. They are researching to understand better these plants' safety.
Even though there is some back and forth regarding the use of herbs, the executive director of the American Botanical Council, Mark Blumenthal, expresses the safety of consuming herbal teas. That being said, if you are a special population, like a nursing mother, someone with tuberculosis, cancer, are pregnant, a young child, etc., you shouldn't take any powerful herb or herb blends without contacting your physician for your go-ahead. Safety first. Even if you are given the 'OK' to try a tea, you may still be sensitive to the ingredients. For instance, dandelion is a popular herb used in detox teas and it can cause some individuals irritation in the form of diarrhea. Milk Thistle is a common herb used in liver health and detoxification, and while some may feel fine taking it, others could suffer from upset stomach, headaches, joint pain, or skin irritation. Many times, if you are having an adverse reaction to an herb, it may be because you are allergic. Pay attention to your personal sensitivities, so you can better understand what plants may upset your system versus those that won't. Chamomile, for example, has a higher risk to cause irritation to someone who has a ragweed allergy.
The other important point to note is understanding what medications you are taking. That again goes back to talking with your doctor to see what you are safe to take and what you are not safe to ingest. Different prescribed medications may have their effects interfere with or be potentially hazardous if they are combined with specific medicinal plants or powders. Grapefruit is highly reactive for a wide range of medicines. It can interfere with drugs that are prescribed to lower cholesterol, drugs for treating high blood pressure, anti-anxiety drugs, as well as some corticosteroids, and this is just a sample list of the many interactions where grapefruit juice could cause problems.
A word on consuming these teas. In general, if you consume in a moderate to a reasonable amount, commercially packaged teas haven't had too many reported reactions. Everything in moderation is the key phrase here. Be careful with products that cause you to lose too much of your fluids as a result of detox. This can lead to dehydration and electrolyte imbalance.


Value
You can't necessarily look at the total price to determine if a product is a value or not. You have to do some research with any product that claims to have specific health benefits to understand if this is a reliable product and company if it's blend is pure, and if it is using effective ingredients. Once you have determined the reliability or quality of the product or products, then it is time to determine value based on the unit price, not the overall price. So, if you have three similar herbal blends that come from reputable companies, then what is the cost per serving size for each? In general, the least of these would be the best value. However, when looking at the current market, a price of about $1.00 or more per serving is a great value for a detox tea. If it starts to escalate to upwards of $2.00 and above, now it is becoming a high-end pricey product. If the price per serving is very much below that $1.00, you may want to take pause and re-examine the quality of the ingredients and the brand to ensure that what you are getting is 100% natural and pure.
Frequently Asked Questions
Subscribe to our newsletters