10 Best Diving Watches Tested & Reviewed
last updated
Sep 21, 2019
The best diving watches are made to
handle pressure and water
. They are usually analog and designed to be seen underwater clearly,
offering information on depth
and how much air and time you have left.
Furthermore, these types of watches are usually an investment. If you are looking into the best diving watches we are pretty sure you are aware. We made sure to put in the extra work to find you a solid line-up, giving you the best value for the best dive watches currently available.
Scroll through and get some answers in our FAQs section and check out what criteria we use to make sure we are lining up the best guide, helping you get what you need with less hassle. We share all this info so you can spend more time enjoying the water and less time searching.
In a Hurry? The test winner after 15 hrs of research

IWC Aquatimer
Why is it better?
Stylish
Durable
Great design
In a
Hurry? Editors choice:

Test Winner: IWC Aquatimer

6
Researched Sources
1600
Reviews Considered
15
Hours Researching
20
Products Evaluated
Style
Features
Water Resistance
Watch Face
Value
By Default
Top 10 Picks



Stylish
Durable
Great design
Ludicrously expensive
Lacks additional features
This is an expensive option but for good reason, as it's one of the best models out there. Along with its high performance and Swiss-made craftsmanship, you get great understated style and reliability. Buyers also loved the easy to change strap system and the bi-directional external bezel which easily allows you to track your time underwater.
Read more
Style
This device is simplistic but stylish, and several expert reviews said they had gotten compliments on it. The style is understated but classic, and people also said that it's very comfortable to wear.
Features
The IWC Aquatimer can reach depths of up to 300 meters and is also highly durable. It features an easy to change wristband, which is more important than you might realize if you've never changed the wristband before. It also comes with a multi-directional external bezel which makes it really easy to track your underwater time while you're underwater.
Specs
The anti-reflective sapphire crystal used for the window of the device helps it to maintain visibility and excellent durability even when the wearer is very deep in the water. Unfortunately, one aspect of its design that is less impressive than other models is the fact that it can only handle 300 meters of water.
Value
The IWC Aquatimer is #1 on our list for a reason: quality, great design, style, and most importantly great performance. As a result, yes, it's expensive but well worth the price of admission for those in the know about this great product.



Gauges for measuring 12 and 24-hour displays
Impressive build quality and maximum depth
Recharges from light, eliminating need to replace battery
Complicated display can be confusing to laymen
With so many different measuring gauges, individuals may have a tough time understanding how to read this device at first. However, taking some time to understand how it works will allow individuals to get a lot out of this product, which comes highly reviewed in just about every other category.
Read more
Style
Some people may not like the lack of numbers for the readings on this device, but their exclusion was necessary in order to free up space for the numerous gauges and bezels on its face. Aside from a few stylish blue accents, the rest of the display is in black and white.
Features
The three smaller displays that comprise the lower half of the face is designed to provide more specific measurements, including a 24-hour clock and a measuring gauge for hundredths of seconds. Another appealing benefit to this device is its solar charging capability.
Specs
This model can be used at depths as low as 200 meters, far below the maximum casual depth. Its analog display is protected by a stainless steel housing and wristband. It may not be the most impressive stylistic choice, but its sound construction makes it a good buying decision due to its sturdiness.
Value
The higher cost is a clear indicator that it will provide a higher level of quality and versatility than the casual options. It isn't priced to the point where it becomes an ostentatious status symbol but it is a bit of an investment regardless.
3

. Invictus 8926 pro diver



Affordable
Sleek and classic design
Can withstand depths up to 200 meters
Lack of additional features or gauges
This is a really great-looking dive watch--it looks like your everyday watch! It is also one of the more affordable options to choose from, so take a look!
Read more
Style
Whether you are a runner who loves to dive or just a diver, you will appreciate the sleek and conspicuous design of this watch. It comes packed in a nice-looking box where you can store it as well.
Features
This watch is round and features a classic design at first glance. It has a unidirectional bezel, lighted hand markers so you can read the time, and a date window so you can remember the date. This watch has an analog display and it can withstand depths up to 200 meters.
Specs
This is a stainless steel watch that is clasped and comes with a safety closure.
Value
At its low price, this one is an excellent option for those of you looking for a quality watch while on a budget.



Unparalleled construction and design
Fantastic sense of style present in its visual layout
Extremely durable and water pressure-resistant
Can be hard to find due to popularity
While many features and stylistic elements of this device may look similar to any other in a layman's eyes, a few key differences help to define the Victorinox as a one-of-a-kind item.
Read more
Style
One key difference in the design of this Swiss Army gadget is the placement of its dials on the other side of its face. The rest of this product sports a sleek black appearance with splashes of white. Most users felt the Victorinox had a handsome, classic appearance.
Features
In addition to the standard clock face and outer bezel, it has three small subdials which can take more specific and nuanced measurements. Other than this, the features present in the Victorinox are the same as those that would be found in any other model, just with the impeccable build quality that can only come from the Swiss.
Specs
As is customary for something designed by Swiss Army, this device is unparalleled in its build quality. Sapphire crystal glass is used for the window while the housing and wristband are made from extremely hard titanium.
Value
A great value at around $200, the Victronix Swiss Army has great build quality, most of the features of higher priced products, and a cool, classic design.
5

. Luminox Dive Chronograph Black Dial



Several important features clearly displayed on the device's face
High durability and equally impressive maximum functional depth
Extremely well-made Swiss construction
Somewhat cluttered display due to multiple features and large numbers
A plethora of features and displays results in a well-designed and highly functional product with the downside of a somewhat cluttered and confusing face. Luminox delivers a competently made product, albeit with its fair share of issues.
Read more
Style
The use of large, thick numbers to denote different markings help it to maintain high visibility in the dark water. However, these numbers fight to share an extremely limited amount of space with the additional gauges and dials present on its face, resulting in the presence of visual noise.
Features
Alongside its standard analog display, the Luminox features a small window toward the 6 o' clock position that keeps track of the date. Some smaller subdials are also present near this area that can be used as a timer and depth tracker, both of which are very important to the average person's safety.
Specs
Being made in Switzerland, it should come as no surprise that this device is incredibly well-built. A stainless steel wristband connects to a stainless steel housing, with a window made from non-reflective and highly resilient sapphire glass. Because of this construction quality, it is readable and functional at depths as low as 200 meters.
Value
Right off the bat, some customers may have difficulty finding a reputable seller for this product due to its high popularity. Although this can lead to inflated prices, the average cost for this product is at the lower end of the cost spectrum. It isn't quite a budget pick, but it is far from the high-end luxury pricing of some other models on our list.



Colorful accents of pink and gold create an appealing aesthetic
Competitively low price makes this a fantastic casual option
Diminished maximum depth compared to other products
Lack of basic features such as a bezel
Specially designed for women, this model from Casio has a lot to love despite its simplicity. Solid construction, appealing style, and lightweight, it's also a great value at only around $30. It's rated waterproof to 100 meters, but is probably best for snorkeling and swimming rather than for a full-on underwater experience.
While it may seem demeaning to design a product with diminished functionality and market it specifically to women, there's still a lot to love from this Casio product, such as its appealing style and solid construction at a lighter weight.
Read more
Style
Being designed to cater to the stylistic preferences of women, Casio was free to implement additional flair to this casual product. This is the reason for its rose gold face, pink markings, and white housing and wristband, which are appealing color combinations that set this product apart from its competitors.
Features
For all of its style, this device features a disappointing amount of substance. All of the familiar features are present, such as an analog face, a dial for making adjustments, and a small window that tells the date. However, the absence of a bezel may cause concern for some potential customers.
Specs
While it does have a reduced depth capability of only 100 meters, this is still well within the range and shouldn't be cause for concern. The same can be said for the lightweight white resin used for the face housing and wristband; it isn't as resilient as stainless steel, but it'll definitely get the job done.
Value
With a lack of features in comparison to models that aren't marketed towards women, many may take issue with this Casio Women's device. However, it's extremely low price tag more than makes up for these shortcomings, and as long as you use it for swimming and snorkeling, you'll be happy with your purchase.
7

. Bell and Ross Blue Diver



Highly durable sapphire crystal window
60-minute scale
anti-reflective coating
Can withstand depths up to 300 meters
If you are looking to splurge--and I mean splurge--on a diving watch then this might just be it. It looks beautiful without sacrificing effectiveness or durability--so you can be sure to have it for the long-haul, as long as you take care of it.
Read more
Style
This watch manages to look stylish and practical at the same time. It is blue with silver indices--and the colors match perfectly.
Features
This watch will tell you the time down to the second, has a unidirectional bezel, 60 minute scale, and can withstand depths up to 300 meters.
Specs
The window to this product's face is made from a highly resilient sapphire crystal, with a stainless steel housing, and anti-reflective coating.
Value
This watch is expensive. If you have the budget for it AND require the features it provides--otherwise steer clear and check out other options on our list.
8

. Casio G-Shock World Timer
Convenient extra features including a timer and light
Shock-resistant black resin construction
Highly durable design
Bulky and awkward appearance
This digital device from Casio is a drastic departure from the standard design, offering a bulky yet highly protective shell that houses a plethora of appealing features.
Read more
Style
Unlike many other options on this list, the Casio G-Shock looks like a piece of apparatus. Thanks to its tactical style, this bulky timepiece resembles something a member of the military might wear, aside from the fact that it doesn't tell military time.
Features
This Casio device features the traditional bezel, albeit in a different location than usual. Some wearers might dislike the smaller section devoted to this core aspect but others will appreciate the extra room given to programming timers and alarms.
Specs
It has a digital 12-hour display instead of the traditional analog face. The black resin that forms the housing and strap are highly durable and shock resistant. These aspects of its construction, in addition to providing fantastic durability, come with the benefit of a visually distinctive appearance.
Value
Although this timepiece may look like an extremely fancy accessory, it is priced on the lower end of the cost spectrum. This may lead some customers to be concerned about its quality; however, Casio is known for making excellent products.



Superb build quality and construction materials
Simplistic display prevents clutter or confusion
Sturdy band with clasp and safety mechanism
General appearance less fashionable than modern options, especially for the price
With an appearance that matches most other traditional options, this Seiko product looks right at home in formal settings that don't involve a wetsuit. Unfortunately, this comes at the cost of some of the more appealing features commonly found in models of its kind.
Read more
Style
Although this Seiko product appears very similar in its design to ordinary wrist models, it doesn't take the appearance of a very fashionable one. That said, the placement of the standard bezel is subtle and visually appealing, if a bit subdued.
Features
Although little is provided by this product in the way of additional features, it does a very good job providing those that are standard for models of its kind. Thanks to expert craftsmanship, it is able to tell the time, the date, and the depth of water with high competence.
Specs
A Japanese quartz crystal forms the heart of this Seiko device. The rest of it is made of a small amount of glass and a larger amount of stainless steel. While the band with its foldover clasp is sturdy, it may appear dated to some customers.
Value
While Seiko isn't exactly a brand associated with luxury and high-end products, this product is made with such excellent craftsmanship that its higher price can be justified. You may not turn any heads while wearing this gadget but it is still worth every penny and can be a lifesaver during a scuba session.
10

. Citizen Eco-Drive Promaster



Excellent build quality
No need to charge or replace battery
Somewhat outdated style
No numbers on the markers
An impressive maximum depth can be achieved from this product that also gives value through its sense of style and overall build quality.
Read more
Style
This Citizen model is designed in much the same way as the traditional options, using two hands to tell the time with a small window for keeping track of the date. The main differentiator between this and an ordinary time-telling device is the bezel located on the outer rim.
Features
The bezel allows wearers to keep track of their depth for up to 200 meters, far lower than the common depth. No battery charging or replacing is required thanks to its light-based energy source.
Specs
This device keeps time with the aid of Japanese quartz, a material known for its high accuracy. The case is made from stainless steel and polyurethane comprises the band. As a result, this Citizen product will withstand a great deal of punishment without skipping a beat.
Value
The suggested retail price places it in a higher range than some may find intimidating, but a drastic price drop can be found without much searching. Even without the discount, this is nowhere near the most expensive model out there.
Criteria Used for Evaluation


Water Resistance
If it isn't water-resistant, it isn't a dive watch. Make sure you check your depth as well, as pressure will always play a factor in this.
You can't dive without water and the best dive watches are going to be able to go the depth with you. Each one has different depth resistance and the deeper you can go the deeper in your pocket they will go as well. However, a small price to pay to keep your lungs from collapsing.
Our line-up made sure that each one wnt at lest 200-meters (600 ft). They are all tested and are backed by the brands and consumer reports. Design and sealing materials are gonna be a want to know when looking into the best diving watches water resistance.


Features
If nothing else, make sure it has a rotating bezel.
If nothing else, make sure it has a rotating bezel. This is the best way to keep time without the fear of accuracy disruption.
The rotating bezel is designed to rotate counter-clockwise to make sure the time if disrupted, moves back as to not make the diver overextend the dive. Stopwatch features are also a plus, adding a back up to the rotation.
Dive watches have larger bands to accommodate wet suits. Some offer lighting and screw-down crowns. Leather is not usually used either due to it's rapid break down in the water, most are made o rubber, silicone or other material that can withstand the pressure and constant water exposure.


Watch Face
Having an easy to read face is key to a dive watch being effective and easy to use so it can help keep you safe.
Having an easy to read face is key to a dive watch being effective and easy to use so it can help keep you safe.
Style and epic features arent key factor if you can't read the watch underwater. This is by far the most important thing as it can mean life or death if you are in the deep abyss and have your air and time precisely set.
Face clutter with unnecessary hands and meters can cause distraction as well. Think about what you are are going to be dong during your dives before investing in the best dive watch. They have different styles geared for different sort of divers.


Style
While this isn't the most important thing there's nothing wrong with your dive watch looking good.
Dive watches can cost a lot and this is why we devoted a section to the value of each one. Just because you have a pretty price doesn't mean the watch offers what you need. Some see a diving watch as a status however, they do serve a purpose, one that can save your life.
Too many features create clutter. You also want one that fits your needs. We also did our best to not be blinded by the high cost of some of these watches, judging them on their own individual merits.


Value
Dive watches used to be a massive status symbol but they're now within the price range of most people.
Depending, once again, on what you need, you can find some that are analog and solely compatible with your daily use. Others are app friendly and connect you to a whole new world under the sea.
Many modern models offer some form of compatibility with smartphones, either as a smartwatch or with a companion app. If you are interested in one of these smartwatches, it's a good idea to verify its compatibility with your other smart devices.
Expert Interviews & Opinions
Most Important Criteria
(According to our experts opinion)
Experts Opinion
Editors Opinion
Users Opinion
By Default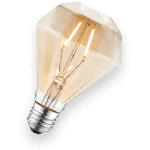 Price Doesn't Always Mean Quality
Watches are luxury items, which means that some of them can cost upwards of several thousand dollars. This doesn't necessarily mean that they are better at telling the time or handling great depths while swimming. These products with high-end prices are mostly status symbols or 'investments' that hold a high value for a long time.
Remember to Adjust Regularly
Analog watches are designed to keep telling time accurately for many, many years without needing any parts replaced. However, they still need adjustments from time to time in order to account for different timezones and Daylight Savings Time. While digital watches can do some of these tasks automatically, many of the products listed here will need to be adjusted by hand.
Other Factors to Consider


Compatibility
Depending, once again, on what you need, you can find some that are analog and solely compatible with your daily use. Others are app friendly and connect you to a whole new world under the sea.
Many modern models offer some form of compatibility with smartphones, either as a smartwatch or with a companion app. If you are interested in one of these smartwatches, it's a good idea to verify its compatibility with your other smart devices.


Protection
Always check guarantees and inspect what repairs are common. Sometimes, for complex items such as a wristwatch, the costs of repair can be astronomical and this is why you should look into it.
Fortunately, many manufacturers offer an extended warranty that can cover the costs of some repairs. If one product has a better warranty than the other, it may be a better value even if it costs more to buy.
Frequently Asked Questions
q:

How do I read a diving watch?

a:

Diving devices measure either depth or water pressure in order to gauge your location in the water. They also commonly include a separate clock that can be used to keep track of how much time you've spent underwater. Other than that, these watches offer similar readings of time to traditional wrist watches, whether they have a digital or analog display.
q:

How do I clean a diving watch?

a:

Diving watches can be cleaned in much the same way as any other model. They can be done so with the aid of a jeweler's kit, watch oil, and pressurized air. It is recommended that any individual interested in repairing their device either take advantage of the manufacturer's warranty or contact a professional repairman in order to avoid damaging the sensitive internal components.
q:

What is the maximum depth a diving watch can handle?

a:

For casual divers, the maximum depth they can comfortably reach on a scuba dive is 40 meters. However, many diving watches will offer a maximum depth of 300 meters. Because of this, any diving gadget with a maximum depth of at least 100 will be sufficient for all recreational scuba divers, with any additional depth capabilities only being useful for those diving with the assistance of advanced technology.
q:

What is the average lifespan of a diving watch?

a:

Each diving gadget will have a suggested lifespan in their included instruction manual as well as guidelines for when certain parts will need to be replaced. In general, a well-maintained diving device can last for several years, provided it is kept in a safe place while it isn't being used and routine maintenance is performed on it regularly.
q:

Why is there such a large price range for diving watches?

a:

The watches on our list range from about $20 (#5 Casio Dive Series) to almost $5,000 (#1 IWC Aquatimer).

Whoa! Why such a large range?

They come in such a large price range because it's actually a pretty broad category. On the lower end of the price spectrum, you have watches that are designed and used primarily for water sports and everyday activities such as rafting, fishing, swimming, boating, etc. Some people may use these for some light scuba diving once in a while, but even though they usually don't go more than a few feet down in the water, they still need to be waterproof and able to withstand plenty of shocks and bumps.

On the higher end of the price spectrum, you have watches that are designed for serious scuba diving and exploration, where performance and reliability are a matter of life and death. In those cases, it's worth the investment to have a high-end model. And look at it this way, a lot of the time people who are serious scuba divers have done well for themselves and can afford to spend a large sum of money on something that's important to them. That's how they got so into scuba diving in the first place, by having the money and time to do so.

However, we found that you don't need to break the bank or take out a second mortgage to get a good diving gadget. These days you can get a great model that has all the features and dependability you need for scuba diving for about $200 to $800.
Subscribe to our newsletters