10 Best Elbow Braces Tested In-Depth
last updated:
Apr 17, 2020
If you suffer from tennis elbow stress or elbow pain, then you'll want to check out our list of the best elbow braces. Certain movements place stress on your elbows and other joints, like your ankles, that cause pain.

These braces provide flexibility and shock absorption. The selections on our list are easy to use and ensure you can still perform while preventing the pain you are dealing with.

Since there are tons of braces out there to choose from, we know it can be difficult for you to find the right option for you. So, we have taken the liberty to pick from the best.
In a Hurry? The test winner after 19 hrs of research

Nordic Lifting
Why is it better?
Lightweight
Flexible
Versatile
Supportive
In a
Hurry? Editors choice:

Test Winner: Nordic Lifting

16
Researched Sources
1710
Reviews Considered
19
Hours Researching
15
Products Evaluated
Durability
Comfort
Materials
Style
By Default
Our Favorite Elbow Braces
Criteria Used for Evaluation


Durability
It is important to make sure you are making a smart investment when you are choosing a brace to use for your workouts. You want it to be able to hold up to the wear and tear of frequent use and you want it to last so it will keep your elbow supported and stable. We made sure to look at durability features and what other users were saying about the durability of the braces we decided to include on our guide. We included a range of options for you to choose from so you can find the brace that meets all of your individual wants and needs.
Durability is something you'll find on almost all of our review lists. Anything that's involved in athletic activity takes a lot of abuse. This is especially true for any item that's charged with supporting a part of your body. It's constantly expected to support and move with your joints. Just like with any other product, not all braces are created equal. The type you buy at a discount drugstore probably won't give you the same type of performance as the ones on our list. We've looked at models that maintain elasticity in spite of extended wear and washings.
The material that the brace is made out of will ultimately determine just how durable it is. You can look up a number of different combinations online and see which ones fit your needs, or you can go directly into a store and try them on. In order to maximize durability, it also helps to pay close attention to the instructions that come with the product. If it says not to machine wash or dry, then get used to handwashing. When you take good care of your athletic gear, it takes good care of you.


Comfort
Another key factor to consider in your search for the right brace for your unique needs is to look at how comfortable it fits. There is little point in wearing a brace that is uncomfortable or that hurts you because it will not fit properly. Any piece of running and workout gear needs to fit comfortably so you are more likely to use it!
The RunnerClick review team made sure to find elbow braces that were rated highly for comfort and ease of use. The braces we featured here are all very comfortable and rated highly by our team and other users as well.
Running with a brace shouldn't be very uncomfortable however it won't be the same feeling as without it. From our experience, we know that lightweight design is a perfect option for runners. When you run, the wind resistance makes you feel like your body is very heavy and it's harder to run.
Wearing additional burden may be a challenge for some runners. This is why you should check the weight of the product before you purchase and make sure it won't be too heavy for you. Your brace shouldn't have a bad impact on your performance.
What does it mean? Well, you should have a full range of motion and the pain should be much weaker. The very annoying thing about the braces is that sometimes they slip. It's very uncomfortable when you run so better check if you adjusted enough tightness. Breathability is the next thing that makes the product worth money.
When you wear your brace, you shouldn't feel hot in it. Many manufacturers create straps like Velcro in order to adjust the tightness. This is excellent for those who have swollen arms or they need more compression. Remember also that if you sweat a lot, materials like neoprene may not be appropriate for you. The brace should be also easy to put on and put off.


Style
There are many different styles you can choose from when you are searching for a new brace to add to your gear. We made sure to include a range of styles to choose from so you have all of the most popular styles right at your fingertips.
Every brace we included on our guide here is stylish and offers all of the features you want and need so you can stay safe and comfortable while still showing off your own unique flair and style. The RunnerClick team is committed to presenting the best and most stylish products for you to consider here!
The appearance may be important for some reasons. Firstly, the color can be sometimes a decisive factor. This may sound crazy but it's true. We know that many of you prefer dark/ black colors rather than white ones.
Creamy and white colors are very easy to get dirty. If you are planning to run off the road, we would recommend buying the dark one. While searching for the best product, we discovered that there are two types of braces that dominated the market.
There are straps that are very small and cover only the area of the elbow and bigger compression sleeves that cover a big part of the arm. Nevertheless, both are useful and you just need to decide which one works better for you.
When it comes to size, it's essential to choose the appropriate for you. If your brace is too loose, you won't have enough support and there's a higher risk of injury. A too-small brace is also a bad idea however if the product has straps to loosen it, there's a chance that when you adjust the tightness, you'll be able to wear the brace.
While reading customer's comments, there was much information that even with the measuring table, people got bad sizes. This is why you should measure your elbow carefully. There are also braces that are in one size- this may be good if they have for example Velcro straps to adjust the tightness.


Materials
There are several different types of materials that can be used in the designing of high-quality braces. And each type of material has its own set of advantages and disadvantages.
We made sure to take all of this into account as we reviewed the braces we feature here on our top ten list. From materials that are durable, comfortable, breathable, and flexible we made sure all of our products are made of the best materials available on the market today.
Our goal was to provide you with a good overview of elbow braces that can meet all of your wants and needs.
The size and shape of your elbow combined with joint sensitivity will dictate what type of brace you need. Different braces come in different lengths and have a variety of different support systems.
If you have issues with mobility in your arms, you may want a model that slides on easily as opposed to one that fastens with hooks, loops, and Velcro. If you need additional support due to an old injury or arthritis, look at models that have an additional compression pad. These are areas within the brace that are reinforced with more material. They provide pressure in certain areas of the elbow to increase support and circulation.
Neoprene is probably the most popular material currently used for braces. There are also models that use mixtures of spandex and nylon. When breathability is a factor, you want to choose your materials carefully.
You can also find a brace that's constructed with areas of mesh or with open areas that increase airflow. It can also help to look for a moisture-wicking material. The less moisture you have building up underneath the brace, the less likely you are to end up with bacterial growth or injuries due to chafing.
Expert Interviews & Opinions
Most Important Criteria
(According to our experts opinion)
Experts Opinion
Editors Opinion
Users Opinion
By Default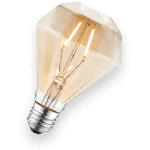 Get Something Built To Last
When choosing an elbow brace, you want a tough, comfortable and durable product so it is worth paying for a good quality product. a brand name product will usually be a good option because you can feel sure that a lot of research went into designing the product with the best performance and materials.
Check Weight and Wind Resistance
You must look for comfort; check out lightweight elbow braces made from high tech materials. Consider the aero dynamic qualities because while running and wearing the brace you will encounter wind airflow resistance.
Value over Price
Remember to look at the value of the elbow brace you are considering rather than the initial price. Yes, you will need to make sure you can afford the brace you want but you need to make sure you are looking at the value more than the price. The true value of any product is found when you consider the benefit you gain from using it and look at what features and perks it has to offer you.
Talk to your doctor
If you have any condition other than a general muscle ache or weakness then you will want to talk to your doctor. They will be able to help you determine the cause of your pain and can also help you find the type of brace that is best for your unique needs.
Other Factors to Consider


Features
Effectiveness is a key to success. An elbow brace can have a very big impact on your running performance as it can relieve the pain of the elbow. The most important function of the brace is to stabilization of the muscles and joints. This will help to treat tennis elbow, tendonitis, and many more unpleasant conditions. Brace is also a good way of preventing injuries. With the brace, you should feel it hurts you less and you should be able to do normal activities, for example, shaking hands. While wearing the brace, your muscles and joints will have more time for recovery and if you want to protect your muscles from overuse, it will be also perfect.


Use
When people search for the products, they don't usually read all the information on the package. This is a mistake as there are much information that can help us to decide whether the product is worth buying or not. Let's start with the way of washing. Many buyers are really happy when they purchase their first brace, they take care of it but then comes the moment of washing. There's always an instruction on how to wash the brace. Many of our readers complained about the products being not usable after washing. In most cases braces are hand washed and put in the washing machine may result in destroying the product. You must also know that some braces were made for the particular season. We encounter the product that was made for the spring-summer season. We guess that it won't work very well in the winter.


Value
This is a question that everybody needs to answer. Our generation is becoming more and more into online shopping. Well, there are many advantages of shopping online. If you want to purchase elbow brace but you don't want to leave your home or the store is far away, all you need to do is to click,, buy". We love this possibility that the Internet gives us. And what about the sales? Everybody likes to buy something for lower price and save some money. Online, you can search much more sales than in the store. The market is full of running braces and there are many brands that sell their products only online. The bigger competition there is, the cheaper product you can get.
Although shopping online is cool, we see also disadvantages. The biggest one is delivery and its cost. Delivery time can be very long and it's useless especially if you need the product immediately. Then comes the price for the delivery. There were cases that the brace cost 5 dollars and the delivery 6 dollars- that's really annoying. You can't also see the product in reality. Many producers use special techniques to make the product look more attractive to us. It's the other story when it comes to shopping in the store. You can touch the product, check the material and decide whether it is durable or not. In stores, there are fewer sales than online. You may also think that delivery price may be high when it comes to online shipping but remember that if the store is far away from your home, you need to also spend money to get there.


Ease of Use
It is worth looking at the reviews of any elbow brace you are considering and see what others have said about how easy it is to use. While a good reliable brace that does what its supposed to is ideal you do not want to be spending a lot of time getting the brace on and you don't want to be stopping and adjusting it every 10 minutes during your runs or workouts either. The easy of use and how easily you can get the right fit is key to finding the elbow brace that will be right for you and your unique situation, wants, and needs!
Frequently Asked Questions
q:

Q. What's an elbow brace?

a:

A. This is a device that will help you to treat many diseases and conditions connected with an elbow. Tendinitis, bursitis, tennis elbow can be cured with a brace. Of course, in many cases brace is not enough, sometimes medication or other treatment is needed. In more severe cases like fractures or dislocations, the surgery is the best option. However, the elbow brace will help you to recover faster and you will be able to enjoy the running without any pain. Elbow braces are usually used by tennis players, golfers or anyone who loves extreme sports. But it's also good for runners, the most common reason why we buy the brace is that we want to avoid elbow injuries.
q:

Q. What are the causes of elbow pain?

a:

A. This is a good question. There are many reasons why you feel pain in your elbow. There are many names if issues that may cause elbow pain, we can split it up into 3 sections;

– The first group is when you overuse of the elbow- the most common injury in this group is tendonitis
– The second group are chronic conditions- osteoarthritis is the most popular illness in this group
– The third group are all the type of injuries- fractures or dislocations are very common
q:

Q. Why should I use elbow braces?

a:

A. There are many reasons why you should do it. Firstly, the brace will help to relieve pain. Running with an elbow that hurts really bad isn't something pleasant. Compression given by the brace will make your elbow more stable and it will reduce the stress. Unwanted movement of your elbow will also disappear and it will let your elbow recover faster. The other reason to wear it is to prevent chronic injuries. We know that running isn't maybe the most extreme sport In the world but serious accidents also happened here.

Some people use braces to treatment after severe injuries but you can use it as protection between any kind of those injuries. Wearing the braces can also let you save money. Of course, you will have to purchase the brace but it will be the only cost. Going to the doctor, all the check-ups may be very expensive. What's more, the medication that may be prescribed is often rather expensive so if suitable, braces are a good supplement to include. However, you should know that if the pain doesn't stop, you should see the doctor immediately. Untreated elbow pain may lead to more severe diseases.
q:

Q. I have really wide elbows and I'm afraid if I purchase too small of a brace? How can I avoid it?

a:

A. Well, the best choice for you will be the brand that offers a detailed table of sizes. Take a measuring tape and follow the producer's instructions. This will definitely help you to find the best size. There may be also a problem when you will be between sizes. This is a very common situation. You've got two options- you can choose a smaller one for better compression or you can choose the larger one but the compression maybe not firm enough.

Your brace should be tight to give you compression but at the same time, it can't make it harder for blood to circulate. It would be good if your brace had Velcro straps- this would enable us to adjust the tightness. Remember also that your elbow may swell so the best option is the bigger size with Velcro straps or anything that will help you to adjust.
q:

Q. I'm not really sure about washing. the instructions say "machine washable," how should I wash it?

a:

A. Your brace is made from machine washable material. However, we would recommend removing Velcro straps if possible. The gentle cycle will be the best option for your brace and you should wash it in the cold water. Laundry detergent shouldn't have any additives. It's also not recommended to put the brace in the dryer- let it dry on air. Remember that washing your brace is very important as it helps to keep the original shape.
q:

Q. I want to purchase a product that will last more than 5 years? Is it possible?

a:

A. We don't think that using the same brace for 5 years would be good for you. Even the most durable braces may not last for 5 years. Well, many of them won't tear apart but they will lose the elasticity. The shape will definitely change after 3 or 4 years of usage. It's better to invest in a new brace that keeping the one that doesn't give you enough support.
q:

Q. What is tennis elbow?

a:

A. Lateral epicondylitis, more commonly known as tennis elbow, is a condition caused by inflammation due to repetitive or strenuous arm use. While its name comes from it being a common malady of tennis players, anyone who uses their arms or blank in a strenuous fashion can develop it.

There are a variety of symptoms related to tennis elbow. Most common is a pain in the elbow when you are holding or using something in your hand. Icing and wearing a brace are common effective treatments but if pain persists beyond this we recommend seeing a doctor.
q:

Q. What's golfer's elbow, and how would that apply to me, a runner?

a:

A. Golfer's elbow, or medial epicondylitis, is a very similar injury to tennis elbow. Both are caused by the repetition of movement or strain on the arm, Golfer's elbow a condition from stress on the inside of your elbow rather than the outside of the arm, resulting in inflammation and pain. The same type of treatment one would use for tennis elbow is effective for golfer's elbow. Icing, elevation, and wearing a brace should alleviate the pain and eventually reverse the symptoms.
q:

Q. Can you explain to me what is elbow dislocation and how it can be treated?

a:

A. In the most simple words, elbow dislocation is a situation when particular bones move from the place in your elbow. There may be also a situation when the joint is dislocated. Elbow dislocation is a really serious problem. The most common cause of this condition is accidents on the roads or while more extreme sport. It's very rare for runners to have it but it's still possible. In this condition, you should go to the hospital immediately. The doctor will pull your elbow in the place but it's very painful. You shouldn't overuse your elbow for many weeks and you should listen to the advice of the doctor. Dislocation is a very severe condition and it will take much more time to treat it.

Choosing an elbow brace isn't an easy task. There are many excellent products on the market but there are also products that are totally not worth your money. The most important thing when buying the brace is to give yourself firm compression in order to prevent injuries. We know that runners are very demanding when it comes to the health of the joints and muscles and we hope that our list helped you with choosing the product of your dreams. Or maybe you used only our criteria and you were searching for the product on your own? How did it work for you? Let us know in the comments below!
q:

Q: Do I need to buy more than one brace?

a:

A: This is a matter of personal preference really but if you are able to afford it, then you may find it helpful to have more than one brace on hand. Some people don't want to be cleaning their brace every few days sot hey have multiples that they can switch out between day in and day out. You can also keep braces in easy to access areas when you have more than one- at home, in your gym bag, and in the car. So it is up to you really but many people find it helpful to have at least two elbow braces on hand!
Subscribe to our newsletters