10 Best Energy Gels for Running Reviewed
last updated
Nov 01, 2019
If you are tired of losing your spunk while you are competing or training, then you may want to take a look at the best energy gels for running! These gels are perfect for all runner—from short distance runners to competitive marathoners.
While carb-loading is still a popular (and effective) way to energize before we go on our runs, sometimes that is simply not enough. The best energy gels for running will boost your energy and give you the energy you need to push yourself to the limit.
So, if you are tired of losing
energy
just when you need to push yourself to run faster you need to give energy gels a shot! We have taken the time to research all of the products below to ensure there is something on our list for everyone!
Check out our list of the best energy gels for running below!
In a Hurry? The test winner after 9 hrs of research

Carb Boom
Why is it better?
Vegan
Gluten free
Free of artificial ingredients
6 great flavors to choose from
Low in sugar
Gentle on your stomach
In a
Hurry? Editors choice:

Test Winner: Carb Boom

5
Researched Sources
1K
Reviews Considered
9
Hours Researching
15
Products Evaluated
Product Purity
Potency
Use
Taste
Side Effects
By Default
10 Best Energy Gels







Vegan
Gluten free
Free of artificial ingredients
6 great flavors to choose from
Low in sugar
Gentle on your stomach
Consistency is pretty thick
While this is a relatively newer brand, it has quickly made a name for itself. These energy gels come highly recommended by many athletes already. If you want something free of artificial ingredients--and they taste great!
Read more
Product Purity
These energy gels use 9 different ingredients--none of which are artificial. They taste great and are definitely a great option for those of you looking for a more all-natural product.
Potency
These energy gels are packed with 29 grams of complex carbs to provide you with the energy you need to keep going, all while remaining both gluten and dairy free.
Use
Depending on your activity level and length, you can take one of these as often as every 30 minutes if needed. They are completely all natural and safe to consume often--and since their ingredients are all natural and minimal, you don't have to worry about any stomach aches.
Taste
If you want something tasty, these are it. These energy gels specifically are available in six different flavors to choose from--Strawberry Kiwi, Vanilla, Banana Peach, Apple Cinnamon, Raspberry, and Grape Pomegranate.
Side Effects
This product is really gentle and very few years report any negative side effects.
Comes in different flavors that everyone can enjoy
Low Caffeine levels
Amino acids help decrease muscle damage
Fast absorbing Ingredients
Low caffeine levels so if you need high caffeine for those long runs, you may need to try something else
This is yet another great flavor to deliver the energy needed to come out on top of the competition. This one, unlike some of the others on this list by GU, is caffeine-free. If you love caramel, you will love this one too. Not only does it taste great or caramel lovers, but it goes down smoothly too!
Read more
Product Purity
When it comes to product purity this product falls somewhere in the middle. It is not completely organic like some other selections featured in our list further down--but it is also not riddled with ingredients you shouldn't consume. Overall, it is average and standard and perfect for those of you who need a healthy boost of energy to continue your workout.
Potency
While some consider it expensive, others do not mind the price because of its fast-absorbing ingredients which are vital to generating the needed energy levels. It is one of the highly preferred brands because of their different flavors.
Use
Key ingredients include fast-absorbing fructose and maltodextrin that ensure your increased workout and efficient energy during an intense workout.
Taste
This is an ideal quality for sports lovers because some prefer one flavor to another. The brand is flexible as it comes in up to seven different flavors that all have varying caffeine levels
Side Effects
The best part about this product is that it delivers a healthy boost of energy without the use of caffeine. This ensures that anyone can use it, so if you are sensitive to caffeine you won't have to worry about added jitters or unwanted symptoms that can arise when you consume it.
Great energy boost
Only 80 calories per serving
Taste great
Made for long distance runners
Consistency is unappealing to some users.
Gatorade is probably one of the most well-known athletic drinks out there--they are literally used worldwide. The Gatorade Endurance energy gel pouch is easy to carry and a great tasting way to keep yourself fueled and ready to go. These gels also taste great and will quickly become a staple in your routine if you give them a shot.
Read more
Product Purity
The Gatorade endurance energy gels are not only packed with energy-boosting ingredients as well as jam-packed with electrolytes--so you can stay hydrated and ready to take on every training session and race you take on.
Potency
As far as potency, this product is packed with 20 gram of carbs to ensure that you get the energy you need. Each pouch also provides you with 100 grams of sodium, so you know it will replace those electrolytes as you go as well.
Use
These are super easy to use and perfect to take with you on the go. You can easily take these with you on your races and during your training session--so it is easy to always have them on hand whenever you need them.
Taste
These gels are available in several different flavors to choose from. They taste great, although the consistency may be too thick for some users.
Side Effects
The Gatorade Endurance energy gel is compatible with most people but if you have a more sensitive stomach you may want to use it less frequently since some users do report stomach issues.
All natural energy gel made from organic sources
100% Gluten & dairy free, reducing the occurrence of upset stomachs
Available in many natural flavors
Compact beautifully designed package
Not all flavors contain an adequate amount of caffeine
Huma Chia Energy Gel is Nutrition Energy Gel intended for a high tempo, continuous exercise such as running, cycling, triathlons, and any other activities requiring long-term endurance. What makes this product so great is the fact that it's 100% organic. It's also made from products that make it safe for consumption while it provides you with high energy levels. For this reason, Huma Chia energy gel is a great pick for the money.
Read more
Product Purity
The product has no additional ingredients and is 100% made of natural ingredients. It is gluten-free, vegan-friendly and is guaranteed not to cause upset to your stomach.
Potency
The Huma energy gels are a great option for those of you looking for steady energy delivery while you workout. That being said, if you are used to heavy caffeine consumption you will find that this product won't deliver a ton of additional energy for you to work with.
Use
They are great pre and in-race energy supplements which can also be used during rigorous training sessions, workouts or any activities that call for glucose/glycogen replacement.
Taste
It is packaged in a beautiful compact, vibrant easy to open pack that is quite appealing to complement the contents which are highly nutritious and delicious
Side Effects
As far as side effects go, this product is free of harmful ingredients as well as additives that could potentially give you unwanted side effects. Overall, you will find that this on is a great option for almost anyone, for the most part.






Mocha flavored for the chocolate lovers
Kosher
90% organic ingredients
Quite affordable
High in caffeine content, so could cause stomach issues
This is a popular one. The Clif "Shot" energy gel is intended to be consumed during a race or other endurance competition. Made of 90% organic ingredients, this Kosher energy gel also delivers a quick 50mg of caffeine to boost you up during your run.
Read more
Product Purity
This means that it is purely made with natural ingredients and no additives that would be harmful to limit your maximum performance. This is important to those who may have allergies and most consumers prefer organic compounds.
Potency
The combination of the three ingredients: Chocolate, Caffeine, and coffee make it one of the best energy gels and would guarantee maximum performance during your workout routine.
Use
An adequate amount of caffeine and coffee and purely organic with no additives. This one is a little more expensive than other options but most users felt it was worth it.
Taste
If you want options, you will love this one. The Clif Shot is available in several different flavors for you to choose from and we are confident that even some of our pickier readers will find something they will enjoy.
Side Effects
Since this product does contain caffeine, if you are someone who is sensitive to caffeine then you will find this is not a good option for you. Our research and reviewing process didn't have any major side effects, but it is important for us to highlight the fact that it does contain caffeine.







Gluten free
Vegan
Free of preservatives and artificial flavors or colors
Taste great
Give you a great energy boost
Not gels--but a great introduction to using more potent energy gels
The Skratch Labs energy chews are a great allergen-free and all-natural way to go when it comes to gel energy chews. These taste great and come in several fruity flavors to choose from. Since they were specifically designed for athletes and runners in mind, these are perfect for anyone who lives an active lifestyle.
Read more
Product Purity
When it comes to the ingredients and product purity of this Skratch Lab product, these are one of the best. They are free of most allergens--they are gluten-free, vegan, and dairy free. They are also free of preservatives, artificial colors, and artificial flavors.
Potency
This product uses both sucrose and fructose to provide you with the carbohydrates and energy you need. While these are actually chews and not technically gels, but we wanted to include a product on our list that was somewhere in between, in case you want to ease into the more jelly-like energy gels out there.
Use
These are perfect to take with you on the go--whether it is at the gym or while you are out on a run. You can eat this as needed--every hour or two if you are exerting yourself. However, these won't be best for a quick snack since if you are trying to have some downtime and wind down.
Taste
These chews are naturally flavored and taste great. They are available in several fruity flavors that taste great and anyone will love!
Side Effects
As far as side effects, this one isn't really one to be too concerned about. They don't have caffeine and give you an energy boost with sucrose and fructose. One thing to point out would be that while they aren't caffeinated, you definitely won't want to eat these if you aren't needing an energy boost.
7

. Honey Stinger Ginsting
Natural energy source
Good taste
Extra energy from caffeine
Has extra vitamins and minerals
Side effects are rare
May be too sweet for some
This one adds another caffeinated option for runners with serious energy requirements. Reviewers also liked the taste although be warned that it's very sweet. The best thing is that because it's made with natural honey it won't potentially cause an upset stomach like many other options.
Read more
Product Purity
Due to being made with natural honey this option is one of the most natural items on our list. The rest of the ingredients used by the brand are also all-natural--in fact, honey stinger prides themselves in the minimal ingredients they use in their energy gels and products.
Potency
Reviewers were pleased with how much energy it gave them, especially considering it isn't as likely to cause like upset stomach like many other options on the market.
Use
This product is perfect for runners with sensitive stomachs who nonetheless need a little bit of an extra boost beyond what the typical gel provides. Price-wise, it comes in at about average for products of this type and is widely available sold individually as well as in value packs.
Taste
If you enjoy the taste of ginseng, you will love this one. Its taste is crisp and natural, without the overuse of unnecessary sugars or additives that would take away from what ginseng is supposed to taste like.
Side Effects
Because of the use of natural honey this option doesn't have many reports of side effects associated with its use. Everyone is different, however, so we recommend consuming a small amount at first to see how your body reacts.






Large flavor variety
Efficient absorption for lasting energy
High in sodium to help those who sweat a replace sodium
Comes in different flavors
Some may find the consistency a bit thick
Similar to a lot of the other energy gels, this one also contains 100 calories and all the essential electrolytes, as well as 1425mg of amino acids to help to prevent or decrease muscle damage and mental fatigue. It's suitable for high-intensity racing as well as rigorous training sessions.
Read more
Product Purity
It is important to note here that this product may contain some ingredients those of you who prefer organic products will not like. While it features safe and quality ingredients, make sure to take a look if you are perfect about certain additives, dyes, etc.
Potency
The product contains 1425 milligrams of amino acids which is a substantial amount needed for tissue repair and muscle recovery. This also increases performance by reducing mental fatigue to help you during intense training.
Use
When priced per unit, the GU Roctane Ultra Endurance energy gel is fairly inexpensive. However, they come in large bulk packages when ordering online which can result in the need for customers to pay more than they may otherwise have been comfortable. Because of this, it's a good idea to try and find a sample at a local sports nutrition store before investing in a large order.
Taste
You are spoiled for choice in this section as it improves your selection. Additionally, the caffeine level in each version varies in order to boost brand choice and offer some versatility for different customers.
Side Effects
While we did not find any significant side effects associated with the GU Roctane energy gel, it's important that you give a small test just to make sure. This is especially important for anyone that commonly has food sensitivities.






A honey-based alternative to other gels
Easier on the stomach than a lot of other options
Goes down easy
Gluten-free
No caffeine, so may not have the boost that others will
Made with USDA certified organic and natural ingredients, Honey Stinger products typically have fewer side effects than other options. This honey-based gel is perfect for those athletes that strive to push on to the finish line ahead of the others. With flavors like acai & pomegranate Honey Stinger energy gel is sure not to disappoint.
Read more
Product Purity
The product is composed of organic honey that is infused with tapioca syrup and provides a good source of energy and fiber. The product is high in protein with high levels of electrolytes.
Potency
Although this product does not have any serious energy-boosting ingredients, it does specifically feature all-natural ingredients that will deliver the energy you need to keep going steady. So, if you need a tasty and steady energy boost, you will love this one.
Use
It can be used to make other high energy products like energy bars, organic snacks, protein bars, and other kid-friendly snacks. It acts as a healthy sweetener that is loved by a majority of athletes,
Taste
With honey and organic products as ingredients, it is not only high in nutrients and energy needed but can be used to make other products. The sweet-tasting gel is highly valuable and offers good value for money.
Side Effects
We literally found no significant side effects with this product--so, unless you are allergic to honey or any of the natural and organic ingredients it features, you won't have to worry about any less than desirable consequences.
Water not needed upon consumption to be effective
Provides a great energy boost
Tastes good
Well priced when bought in bulk
Reliable, easy open package
Some found the consistency off-putting
Packaging a little bulky
The Science of Sports Go Isotonic Energy Gel is a solid choice for a runner looking for something to help them get across that marathon finish line. SIS claims that their gel is designed to be effective even if you don't have water on hand, which is helpful in the event that you need to be a bit more conservative with your supply.
Read more
Product Purity
The product has been tested vigorously in anti-doping labs. These are also considered safe to use for professional athletes as it is made of natural ingredients.
Potency
The gel acts fast and reduces the chances of bloating because it is designed to be used with water. the fast-acting soluble ingredients also improve performance to help you improve on your workout routine.
Use
The highly soluble formula that went into this energy gel is great for reducing bloating and that alone should signify its value to a majority of potential customers. What's even better is that this product is certified and given the seal of approval to be used by professional athletes.
Taste
The best part about this product is that it is available in lots of different flavors to choose from. It has the distinct texture that comes with any type of energy gel, but it still tastes great!
Side Effects
As far as side effects go, this product doesn't have serious implications--although some users do report that they have to take less than the suggested serving size initially. If you aren't sure how you will react to it first make sure to take a close look at the ingredients and then try and take the time to test out a little bit first--to see how you react to it.
Criteria Used for Evaluation
Expert Interviews & Opinions
Most Important Criteria
(According to our experts opinion)
Experts Opinion
Editors Opinion
Users Opinion
By Default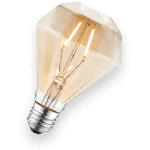 How do you react to potent doses of caffeine?
These are a little different from slowly sipping on a cup of coffee. There are many who get that boost, but also accompanied by a headache, stomachache, or both.
It's wise to have a good idea of how you react to caffeine and other energy producing ingredients before consuming a whole serving. Perhaps try a partial serving for the first go.
Seriously, only use as suggested
We wouldn't recommend downing one of these gels every time you have a sweettooth or feel just a little tired.
For starters, your body may develop more of a tolerance, which means they don't quite work as well with a normal dose. Second, caffeine is addictive, so there's also that.
Other Factors to Consider


Brand
Some brands of energy gels have caffeine components in them that are very addictive. But you have the option of picking whether you want an energy gel that has caffeine or not. Each runner uses a different supplement in terms of energy gels. This is not only motivated by taste and preferences but also by the level and intensity of running.
Others use it for light running while others will need the energy boost for a marathon. That's why it's very important to consider the type of running you do before you make a purchase of these energy boosters and to ensure that their brand supplies fuel for that very purpose. Sports nutrition is expensive, so we factor in convenience and assess the value of the product compared to other products.
Don't be afraid to spend a little extra dollar to get what will best serve your work out goals. At the same time, however, supplements alone will not make you a good runner; training and dedication will. For that reason, you shouldn't assume that every product with an expensive price tag will provide the benefits you need to take your running to a new level: only you have that ability.


Value
Whilst sports nutrition is expensive, we will factor in convenience and assess the value of the product compared to other products on the market. Don't be afraid to spend a little extra dollar to get what will best serve your work out goals. At the same time, however, supplements alone will not make you a good runner; training and dedication will.
You shouldn't assume every product with an expensive price tag will provide the benefits you need to take your running to a new level: only you have that ability. That being said, we do encourage you to stay in your budget if you have a strict price you need to stick to. Looking through our list you will find that the majority of the energy gels on our list are available at a great pricey, especially if you buy in bulk.
We also want to point out that the value of the product does not solely rely on the price that is designated to it. Rather we encourage to view the value in terms of how well the product fits your needs compared to the amount of money you will need to invest in it--if it fits all of your needs you will find that the energy gel you choose will be worth every penny.
Bottom Line
Loved by hikers, cyclists, paddlers, and runners for on-the-go (during-workout), energy gels are syrupy, semi-liquid products—usually high concentrations of carbohydrates. Their main benefit, to a runner, is that they are able to deliver a very fast energy boost that is easy to digest and are considered to be the quickest energy input of any performance food for any given sporting activity.
Energy gels come in small packets that are light, mostly 1 or 2 oz. They can be easily stashed somewhere close by, as you work out. Some are sweetened by non-sugar products such as honey, agave or stevia. Some gel-makers create specialized gels by adding varying doses of caffeine (a potent fatigue-fighter) or sodium (for people sweating excessively due to high temperatures or humid conditions).
Caffeine-enhanced products are usually clearly marked. If you prefer to avoid caffeine, take note when selecting gels. There is, however, a huge number of different products on the market, with more flavors and varieties becoming available on a regular basis. With the market full of many energy gels, we recommend you only the best energy gels for runners.
Taste is extremely important. After all, if a certain gel isn't to your fancy, then you aren't going to use it. However, it shouldn't be the main reason why you choose a gel. The content is more important. It's also worth mentioning that everyone's taste is different. So what tickles one person's taste buds might turn yours off.
Frequently Asked Questions
q:

What is an energy gel?

a:

Energy gels are most commonly based on maltodextrin, an easily digestible carbohydrate that quickly and directly provides your body with energy. They always need to be taken with water because they are something like condensed energy drinks. The gel reduces mental fatigue, increases muscle recovery rate and gives you an immediate boost of energy. Be sure you buy them from legitimate vendors.
q:

How do you consume these?

a:

It couldn't be simpler: rip open the top of the sachet and squeeze it into your mouth. It's important that you should consume all of it at once, without saving some to have later. And this is also very important: be sure to drink water when consuming an energy gel. Water not only helps to activate the gel's ingredients in your stomach, but it can also help to prevent you from getting an upset stomach.
q:

When should you take them?

a:

Start by having half a gel every 15 minutes until you find out how much your body can take. Don't forget to always have a sip of plain water after the gel, but don't drink any sports drink right away, because those have a lot of carbs as well.
q:

How do you use GU products? They're really popular, so what's the big deal?

a:

Try taking one gel or tablet every 45 minutes or so if you are someone with a slower metabolism. Athletes with a faster metabolism should try having one GU gel every 30 minutes and see if it works alright with them. GU has become a leader in the sports nutrition industry because their products work really well.

For some people, their formulations seem to cause more stomach issues than other brands, but most people don't seem to have a problem so long as the instructions are followed and water is taken with the gel.
q:

How much water do I need to consume?

a:

If your energy boosts come only from gel supplements, remember to drink plenty of water and maybe even a bit more than you think you need. Gels are best absorbed when you are drinking water and are well hydrated. If you drink a product like Gatorade or other electrolyte or carb-based drink, beware that the carbs in your gel may not all be absorbed, defeating the purpose of taking the gel in the first place.

Plus, you could end up with an upset stomach--even with one of the best energy gels for running!
Subscribe to our newsletters