Best Exfoliators That You Should Try
last updated
Mar 15, 2019
When you are working on your facial skin you should first use specific soaps made exactly to slough off dead skin cells, specialized face wash, or cleansers and use very gentle, circular motions to lightly massage the skin.  Remember that the skin around the eyes is very delicate and so be extra careful in this area. You can use
homemade
and DIY solutions, there are plenty to find on the internet or on apps such as Pinterest. You may be surprised at some of the many products you have already at home that are
natural
exfoliants.  Mashed papaya, lemons, apple cider vinegar, sugar, and even rock salt can be effective on the skin. If you aren't looking to work on beauty experiments in your kitchen, there are plenty of top-notch, proven formulas you can easily purchase on the market. While exfoliation is a benefit for everyone, we all have different skin type and so finding the right ingredients specific for your skin type is key.  Therefore, when we evaluated our products we took into consideration compatibility, product purity, and effectiveness.
In a Hurry? The test winner after 17 hrs of research
Brickell
Why is it better?
Natural and certified organic ingredients
A scrub made for men
Well known brand
Scented with coffee extract and green tea
Ideal for prepping and pre-shave
Can help gain a closer shave and healthier skin
Decrease bacteria
In a
Hurry? Editors choice:
Test Winner: Brickell

3
Researched Sources
2.1k
Reviews Considered
17
Hours Researching
14
Products Evaluated
Compatibility
Product Purity
Effectiveness
By Default
In Depth Review Top 10
Brickell
Green Tea by Teami
Brooklyn Botany
DRMTLGY Microdermabrasion
Skinfood Black Sugar
Era Organics
St. Ives Fresh Skin
Buena Skin Himalayan Salt
Paula's Choice
Venu Pomegranate Salt
Table of contents
Criteria Used for Evaluation
Other Factors to Consider
Frequently Asked Questions
Sources
Our Top 10 Favorite Exfoliators


Natural and certified organic ingredients
A scrub made for men
Well known brand
Scented with coffee extract and green tea
Ideal for prepping and pre-shave
Can help gain a closer shave and healthier skin
Decrease bacteria
May not be abrasive enough for some skin types
The formulation can be clumpy or gloopy
This one is specifically formulated for men. Brickell makes a product that will effectively slough off oily, dead skin, and all facial impurities to expose clear, soft skin. You use it before you shave to allow for the ultimate close shave. Brickell has a terrific brand reputation and is widely popular with men who have problematic skin, especially after they have groomed facial hair.
Read more
Ingredients
Using some of the best natural and certified organic ingredients on the market this formulation includes aloe vera, avocado butter, vitamin E, pumice, and jojoba. Its formulation is 98% natural while it is 70% organic. The combination of ingredients is targeted at men with any skin type. Especially those with oily skin and build up who may suffer from blackheads or ingrown hairs.

Brand
Brickell is a quality brand that is very well-known for making male grooming products. They use certified organic ingredients and they are available in over 20 countries. They have a great reputation and have been featured in such magazines as GQ, Men's Health, Men's Journal to name a few. When products are featured in these magazines you can feel assured they are going to be good.
Cost and Value
When it comes to grooming and beauty products, you can really spend a pretty penny especially on higher-end and more well-known brands. This is because these tend to use exotic and elite ingredients that will tend to cost more. In this case, this is a well-known brand that has a top-notch reputation, it uses excellent ingredients and it is moderately priced given all these factors.


Moisturizing with sweet almond oil
Hypoallergenic scrub
Vegan, non-GMO
Soy and Dairy-Free
Great customer service, can get a full refund if you are ever unhappy
No preservatives
Lid can be hard to remove
Sugar can be a bit rough on the skin
Green Tea by Teami makes and all around multi-functional scrub. It does everything from sloughing off dull skin to hydrating it, renewing it and it can even remove your makeup. Using the power of the antioxidant-rich green tea as the main ingredient, it will nourish the skin.
Read more
Multi-Faceted
Using all-natural sugar this product will combat dullness, redness, and toxins. It is formulated with ingredients to flood your skin with anti-oxidants that will renew and refresh your skin while providing anti-aging benefits that is always a plus. It can help remove the days grim including makeup without a film or residue on your face.
Rid Cellulite
Messaging this formula into your skin in gentle, light circular motions will help reduce blackheads and blemishes and make reductions in the appearance of pore sizes. You can also apply it to problem areas and working it into those areas you can decrease the look of cellulite within 30-60 seconds. Pretty cool.
Cost and Value
There is a satisfaction guarantee and its made up of 75% organic ingredients and there are no chemicals or preservatives. It goes on smoothly and won't strip your skin, it will hydrate it and refresh it, and you won't have to worry about any greasy or oily film on your skin when you are done. It is priced on the higher end.


Scrub is paraben and cruelty-free
FDA Approved
A humectant that absorbs moisture from the environment and naturally moisturizes skin
Glycolic acid and alpha-hydroxyl acid to kill harmful bacteria
Brown sugar
Great for those with sensitive skin
Can help reduce stretch marks
Great smelling
Can be more oily than expected
Brooklyn Botany is a scrub for the face and the body using brown sugar. It is an ideal formulation for those with more sensitive skin.
Read more
For everyone
Formulated with brown sugar as the means to polish the skin, this product is designed to benefit both the face and the body. The pure and natural ingredients are gentle on the skin, so if you have very sensitive skin or have to be careful of what beauty products you use, this one will be kind to your skin. It also includes almond oil, apricot kernel oil, and jojoba oil.
Natural Humectant
This is a natural humectant, meaning it will naturally hydrate your skin, not leave it feeling dry and parched. It will absorb moisture from the surrounding and infuse it into your skin. This keeps your skin moist and supple, and overall well-conditioned.
Cost and Value
Made in the USA, it is FDA approved and made in a GMP-Certified Manufacturing facility. It is moderately priced.
4

. DRMTLGY Microdermabrasion


100% Satisfaction guarantee, 60-day money-back guarantee
Green leaf product
Rid your skin of blackheads, soothe fine lines and wrinkles, shrink the pores, helps fight blemishes and scars from acne
A little goes a long way
Leaves your skin brighter and softer
Those with more sensitive skin may find the pumice in the formula to harsh
The smell could be improved
DRMTLGY Microdermabrasion can smooth skin and provide it with a supple, youthful appearance. Using glycolic acid and sugar cane, this scrub will rid your pores of dirt and grim and, help minimize their size and promote healthy cell growth.
Read more
All Natural Ingredients
The formulation uses sugar cane extract (Glycolic acid), green tea leaf extract, lemon fruit extract, and apple fruit extract. It is labeled a green leaf product. Products with this label are paraben and sulfate-free, they are also not formulated with chemicals and will use ingredients that are cruelty-free.
Save Money
Spa treatments like microdermabrasion can add up over time and be very pricey when you have them done professionally at your local salon or medical spa. This product allows you to get the treatment at home that is gentle enough to use up to 3x a week. It has a shelf-life of over 3 months.
Cost and Value
Natural and sustainable ingredients make up a well-balanced product that is gentle on the skin in terms of smoothing texture. You can literally have a spa treatment in the comfort of your own home at a fraction of the cost.


Black sugar mask
Best selling product for 10+ years
Unrefined and enriched minerals and vitamin-rich formula
Black sugar granules can rid your skin of blackheads
Can refine skin while also helping improve moisture
Instructions could be made clearer
Packaging could improve
Skinfood Black Sugar uses ingredients that are organic and do not use harmful chemicals. It is enriched with a multitude of minerals and it is unrefined to avoid unnecessary extra processing.
Read more
Nutrients
Phosphorous, calcium, iron, magnesium, and potassium are minerals used in this formula that are of particular note. It doesn't end there, vitamins including riboflavin, niacin, and pantothenic acid. This combination of minerals and vitamins flush the skin with nourishment and keep it healthy and bright.
Scrubbing Ability
Black sugar has a very grainy-like feel. It is a perfect ingredient to slough off dead skin cells and smoothes out skin tone. It's naturally occurring moisturizing qualities helps to reinvigorate, and refresh skin healthily.
Cost and Value
This product is made by a responsible company that has a great reputation. There is a ton of good ingredients that have been put into this formulation, that being said, it is on the higher end of the price range.


Good for sensitive skin
Great anti-aging product
Cruelty, paraben and alcohol-free
Non-toxic
Aloe Vera, Manuka Honey, Vitamin C, and Walnut
Scrub and anti-aging mask
Can have shipping and logistics issues
Consistency issues
Era Organics makes an excellent product specifically for dry, dull skin and for those that have very sensitive skin. It also comes with a money back guarantee.
Read more
Best for Sensitive Skin
It is specifically made for those of you who have very sensitive skin. Cruelty, paraben, alcohol-free and non-toxic all in one formula. It contains organic Aloe Vera, high-quality Manuka honey, walnut, and vitamin C which are all very healthy for our skin. These can help fight free radicals and combat the aging process.
Gets Rid of the Dullness
This formula will get to the core of dull, dry skin. It can be used rid build-up on your face and heal it. It will polish your face without being too harsh so you won't damage that skin. It will reinvigorate your complexion and keep it looking young and feeling fresh.
Cost and Value
This is a really great product for sensitive skin and those who want a good anti-aging mask. It can help with those fine lines and wrinkles, and it is gentle enough that it won't ravage your skin. It is pricey, but for those who have to be picky about what products they use, this one is a sure shot.


100% natural exfoliators
Made with walnuts and apricots from California and North Africa
A super popular product, popular brand name
Excellent value and affordability
Use 3-4x a week
May not be "animal-testing free"
There are less flower botanicals and extracts in formulation
Who hasn't tried and loved St. Ives Fresh Skin scrub? It is such a popular product and so well known. It is a solid scrub, that is readily available.
Read more
Straightforward Formulation that Does it's Job
Yes, it is a basic scrub, but for a good amount of people all they need is basic exfoliation, and this one will do it every time. Using 100% natural ingredients to remove impurities and refresh skin to a glowing state, the sweet apricots grown in sunny California are part of the recipe that lends this product to be not only popular but an award winner.
Well-Made
The formulation of this scrub is dermatologist tested. It is made responsibly and cleanly. Paraben free, non-comedogenic so as to keep the pores open and clean, and it is oil free.
Cost and Value
This might be one of the best products on our list as to value. You really get a bang for your buck with this product and it will work to clean your skin and keep it radiant. This product is one of the best go-tos that anyone has packed in their travel case as a base of their necessary beauty items.
8

. Buena Skin Himalayan Salt


Can help with stress
Can cleanse your aura
Help with Eczema
Increase circulation
Help with sinuses
100% Natural Himalayan Salt
This product can be very abrasive
The mixture is very dry
Buena Skin Himalayan Salt is a formulation scrub that uses all natural Himalayan pink salt. Oh, the many benefits of Himalayan pink salt and a facial scrub makes for yet another. The formulation does not use chemicals, it has minerals and terrific nutrients that round out the recipe.
Read more
Ingredients
Made of minerals and nutrients of the highest quality. These include Himalayan crystals, almond oil, lychee fruit essential oil, as well as vitamin E. The formulation also includes calcium, magnesium, potassium, iron, and copper. These pure ingredients act together to rejuvenate your skin.
Versatile Functionality
The tone, texture, and a radiant complexion can all be gained from this scrub, but that is not all. It is said to help improve circulation and reduce the look of cellulite. The Himalayan salt is supposed to do so much more, reduce water retention, improve sinuses, stop muscle cramping and pain, it is even alleged that it will decrease stress. Anything that reduces stress in this ever increasingly busy world is surely welcome.
Cost and Value
The amount of benefits this product is said to have, the price is moderate. However, it may be well worth the investment if you have a need for a scrub that cannot only freshen your skin but also improve the appearance of cellulite, sinuses, and muscle pain to name but a few benefits.


Salicylic acid
Targeted for combination to oily skin that can be afflicted by acne
Can help unclog pores
Helps with fine lines and wrinkles
Pricey
May sting on the skin
Paula's Choice uses 2% BHA liquid that is suitable for use by all skin types. Specifically, it addresses concerns of aging skin and combination to oily skin that can regularly become inflamed and uneven in tone.
Read more
Clean Pores
The salicylic acid is a known ingredient that helps with acne and is often used in many well-known acne medications. It helps improve natural exfoliation to clear skin and unclog congested pores.
Anti-aging
This formula is designed to be non-abrasive and to be left on the skin. It cleans pores and evens out skin tone, and as it reinvigorates the skin it also helps to smooth out fine lines and wrinkles, revealing healthier, younger-looking skin.

Cost and Value
The professional grade ingredients that are very powerful demand a high price point. If you have problem skin that is burdened by acne, this product is designed to specifically target that ailment.
10

. Venu Pomegranate Salt


Ingredients include apricot and grapeseed oil that helps moisturize
Pomegranate provides powerful antioxidants and leaves a sweet smell that lasts all day
Brightening scrub
Improves circulation
Anti-microbial, anti-inflammatory, and has anti-aging properties
Uses natural sea salt
A very dry scrub, you may need water to moisten and use
Packaging could use improvement
Venu Pomegranate Salt can increase the health of your skin with the sweet smell of pomegranate. It is a scrub that is formulated to emulate what you would have in a spa and is intended to make you feel like you just left the spa after use.
Read more
The Power of Pomegranate
Pomegranate is a super-fruit that is chock full of antioxidants that will address free radicals that help to keep skin healthy and nourished. The antioxidants help with the aging process and the toll that it takes on the skin's appearance.
Ingredients
In addition to pomegranate, this formulation also contains dead seas salts. These salts are very effective at polishing the skin to brighten your complexion and refresh your look. They also help rid impurities within the skin that adds to the overall improvement of its health. Extra nourishing ingredients like apricot and grapeseed oils, as well as fatty acids and vitamin E, provide deep conditioning for added suppleness to your skin.
Cost and Value
This product will polish your skin and it has a very sweet, fruity scent that lasts all day. It is moderately priced but it will definitely do its job and leave your skin smooth and soft.
Criteria Used for Evaluation

Compatibility
Differing skin types require differing beauty and grooming products to be best effective.  Additionally, what women are looking for in a product can be very different than that of what men are looking for.  Therefore, when you are choosing what will work best for you, if you are a female, there are a ton of options on the market that take your unique needs into consideration.  Males, you are not alone out there, plenty of options exist that also tend to your specific needs. Once you have identified what line or brand will work for you, it is time to figure out what your skin type is.  The categories you may find yourself in are as follows:
Normal skin:  Skin that is balanced and naturally healthy is considered normal.
Dry skin:  This skin type can often have a tight feeling and a very dull, flaky appearance. Skin that is dry, lacks moisture because it has less sebum production and fewer lipids to help it keep in moisture.
Oily skin:  This skin type will often have very visible and enlarged pores and have a complexion with a shiny look or sheen.  The exact opposite of dry skin, sebum production is in overdrive and the process by which it is described is seborrhea.
Combination skin:  This is the cross between all skin types that mostly falls within the T-zone and the cheeks.
Depending on the type of skin you have will determine the type of ingredients and products that will be most beneficial for you.

Product Purity
Many of the products we reviewed had similarities in that the ingredients they utilized were high potency, certified organic, and natural.  Many did not utilize extra preservatives or harmful chemicals. They tended to be paraben and sulfate free and cruelty-free. They are responsibly formulated and pure in their design.  Many have a money back and satisfaction guarantees because the companies that manufacture them stand behind their products and their ingredient mix. Due to the ability to develop sensitivities or for those that have consistently sensitive skin to ingredients, ensuring the products you use are pure and true to form without nasty extras will be very important to the effectiveness of your products and the comfort you will have in using them.

Effectiveness
Both the face and the body can benefit from regular exfoliation.  In general, a couple times a week is sufficient for most people. The face may need a bit more because the skin on the face is constantly exposed.  We wear clothes over most of our body and therefore it is not as affected by the elements and the environment as the face is. A clean, fresh, and bright face can make you feel not only gorgeous but confident. Here are a couple of benefits to adding this process to your beauty routine.:
Unclog pores, and cleans the daily grime and makeup that trap oil and dirt within and cause irritation
Expose healthier, younger, and more vibrant skin
Give vibrancy to lifeless skin
Slough off dead skin cells
Message skin, enabling better circulation which improves complexion and health
Promote the growth of new, healthy skin
Even out and balanced skin tone that may be uneven due to acne scars or sun damage
Help alleviate ingrown hairs and reduce bacteria growth
Allow for a closer, cleaner shave for men who groom facial hair
Expert Interviews & Opinions
Most Important Criteria
(According to our experts opinion)
Experts Opinion
Editors Opinion
Users Opinion
By Default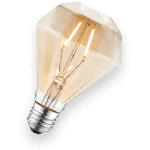 A Simple Skin Care Routine
A regular routine of skincare that involves exfoliation can address many of our skin woes. Acne is a major one of those ailments. Of course, dull, uneven skin tones can benefit from this process as well.
Exfoliation
Reduced elasticity and moisture cause cell build up on the skin which has a look that is dry and flaky. Removing this build up not only provides a younger and healthier look but it also helps to soothe fine lines and keep pores from clogging and becoming irritated.
Other Factors to Consider

Value
Beauty and grooming product can be pricey depending on what they are formulated with. Especially if you have specific needs that need specialty ingredients you should expect to have a range that is on the pricier end. Often times, you get your product and you are shocked at how small the bottle is compared with the price. However, with most products, a little goes a long way. You can buy a scrub that may come in a smaller size but can last you for months.

Side Effects
You have to be very careful about the products that you use specifically if you have sensitive skin.  This skin type is easily irritated by many varying factors. Skin-care products, temperature, environmental pollutants and toxins, chemicals, allergies, foods, etc.  The thing about sensitive skin is that it can be a constant, permanent condition that will exist for you your entire life, or it can be something that just arises time to time due to specific triggers.  When the skin's natural barrier and protective role has been compromised, the moisture is decreased. Less water is obtained in the skin and so the ability for irritants to get to it and cause symptoms and problems is at an all-time high.  When skin is actively compromised the ability for anything, including face washes, medicines, or creams applied to it can easily cause difficult irritation.
An important note to make is that when you are going to engage in a routine to polish your skin you should make sure the skin is wet before you begin.  If put on dry skin, you can potentially have too much abrasion and that can cause irritation and damage. Exfoliation should be a gentle process of elimination of dead skin cells not a rough and ravaging one.  For those products that do not contain physical sloughing agents, and make use of a chemical process just make sure to wash them off if they are not treatments meant to be left on the skin to process.
Frequently Asked Questions
Subscribe to our newsletters