10 Best Fish Oil Pills and Supplements Tested and Reviewed
last updated:
Aug 26, 2019
The
best fish oil supplements
provide you with fatty acids that will increase your heart, skin, and brain health. They'll also boost your performance, reduce your
recovery
time, and enhance your performance ability.
The fish oil supplements provide runners with benefits that will improve your overall health and performance. Since your body is unable to produce these fatty acids on its own, you need to supplement via foods and these specifically provide you with the proper amounts of Omega 3s, EPA, and DHA. A diet that's supplemented with EPA and DHA will improve your athletic performance, speed up your recovery, and act as anti-inflammatories.
Take a look at our list of the
top-rated fish oil pills and supplements
below to find the right one for you!
In a Hurry? The test winner after 9 hrs of research

Arazo
Why is it better?
Burpless
Lemon flavor
High dose of EPA and DHA
100% ocean caught product
Free of heavy metals, PCB's, Mercury, and other toxins
In a
Hurry? Editors choice:

Test Winner: Arazo

4
Researched Sources
1.2K
Reviews Considered
9
Hours Researching
20
Products Evaluated
Product Purity
Use
Value
By Default
Our 10 Favorite Fish Oil Supplements
Criteria Used for Evaluation


Product Purity
It is important to ensure that any product you are using for your health and wellness journey is pure and safe to use. Here at RunnerClick, we made sure to look at the purity of each product that made it to our top ten list. Our goal is to provide you with the best fish oil supplements available today and we trust you find these reviews helpful and insightful!
EPA and DHA amounts alone were not enough to determine whether or not a product was able to be classified as one of the best. With several fillers, additives and artificial ingredients found in many of the researched products, purity became an important area of investigation. While many of these products advertise a specific molecular distillation process to ensure ultra-refined fatty acids, that doesn't mean that the product at hand is essentially "pure." Not only were things like soy, animal parts, unnecessary ingredients or laboratory cross-contamination was taken into account, but also mercury and PCB levels for products. The fewer additives and lower toxin levels, the purer the product.
While some of these products boast titles such as "NON-GMO verified" or "Third-Party Purity Tested," an additional claim to look for on the product's packaging is "IFOS Certified." IFOS stands for the International Fish Oil Standards Program. This program is the only third-party testing system created to exclusively test and approve fish oils. Since it is the only exclusive testing system, this certification can assure those consumers interested in receiving the 'best of the best" standards when it comes to supplementing their diet.


Use
While there is really only one way to use fish oil supplements as far as how they are taken there are different reasons that people use these kinds of supplements. It is important to make sure you are getting the supplement that is right for your unique wants and needs and health concerns. It is our hope that our buying guide helps with this!
Fish oils have been shown to reduce muscle soreness, increase blood flow, and prevent muscle breakdown, all of which are important for longevity and endurance in the sport of running. That being said, not all are created equal and because the body cannot make its own fatty acids, it is crucial to find good products to receive these benefits.
Since most are large pills taken orally, the number of pills per serving was taken into account. While all of the products on the list range from 1 to 3 pills per serving, the higher the serving (and especially when combined with a low potency per serving) meant that it did not fare well in this area. The products offering the lowest serving and maximum dose of Omega 3s scored best.
How much fish do you already consume? A diet high in fish, like a Mediterranean style diet, will already provide a healthy amount of omega 3s and a higher potency product is not necessary to supplement. More benefits are found from consumers who do not eat a largely fish-based high-fat diet.


Value
The value of a good fish oil supplement involves more than the price tag associated with it. The features and benefits you can gain from using a particular supplement are where its value comes from. Here at RunnerClick, we focused on the value of each product and tried to also include a range of prices to make it easier for you to find what you are looking for!
Fair pricing was determined by the combination of potency, purity, and serving. If a product is highly potent, but not essentially pure, it is not worth as high a cost. Additionally, a cheaply priced product per pill with a high serving content does not correlate into good value for consumers. The best value was determined by matching the highest potency and purest supplement per price point.
When you are looking for a good value you want to feel confident in your decision. You do not want to find out you spent too much money or that the product does not meet your wants and needs. That is why we made sure to look at the value and worth of each of the fish oil supplements we included here on our list. They are all valued and are a smart investment for anyone looking for a good fish oil supplement to add to their health and wellness plan.


Side Effects
As it is with any medical supplement or product you put into your body, you will want to make sure it is safe to use and that it will not cause any unwanted side effects. Our review team made to check reviewed from past users to see if there were reported of side effects with the use of each and every product we featured!
During our research and reviews, we found that most of the fish oil supplements we encountered had little to no real side effects. Most were easy to use and have no real risk of negative effects. The most commonly reported complaint was an aftertaste that was a bit fishy. The only other real complaints were occasional stomach issues like gas or bloating or indigestion. These were rare and short-lived.
So, unless you are allergic to an ingredient used in the supplement, you should have no real issues or real concern for side effects with the use of any of the fish oil supplements we have featured here.


Capacity
Another factor we took into account as we set about finding the best fish oil supplements to present to you was the capacity each product offers. This is helpful information to know so you can get a good amount for the best possible price. We tried to include products of varying amounts and dosage to give you plenty of options to choose from!
There were two different measurements we looked at. First was the capacity of each individual capsule. Knowing how much you get in each dose will help you ensure you are getting what you need each day.
The second measurement we considered was the capacity of the bottle and how many capsules you get with each order. Knowing both of these will help you find the fish oil supplement that is right for you and your unique needs. It will help ensure you get the right dosage as well as find a product that has a good number of capsules to meet your usage needs so you make a good investment when you purchase.
Expert Interviews & Opinions
Most Important Criteria
(According to our experts opinion)
Experts Opinion
Editors Opinion
Users Opinion
By Default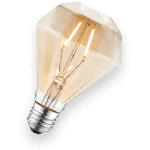 Talk to your doctor
Before you start adding any kind of supplement to your daily health and wellness routine, you should discuss it with your doctor. They can make sure the supplements won't interact with any medications you are taking and won't have a negative effect on your overall health and wellness or worsen any medical concerns you are already dealing with.
Follow the label
Once you have chosen the fish oil supplement that you want to use, it is important to always follow the label. Each product is different so even if you have used fish oil before you need to read the label and make sure wht the dosage is and how often you should be taking it. Even if you are staying with the brand you have always used you should still review the label incase formulation or anything else has changed. It's better to be safe than to take the wrong dose!
Other Factors to Consider


Bottom Line
Health benefits needed
When considering which product is right for you, it is important to determine which benefits you are looking to find. High endurance athletes can take note of the promoted benefits of joint and heart health. Those opting more for a healthier lifestyle in addition to moderate activity might want additional benefits like Vitamin D to be found in their supplement and will not need to consider a highly potent formula as heavily.
Health Precautions
It is always important to speak with your healthcare provider. Fish oils may affect blood sugar levels and cause low blood pressure, so consumers sensitive in those areas need to proceed with caution. Additionally, any consumer with an allergy should avoid these products and opt for a plant-derived option. Lastly, taking note of the mercury and toxin levels of your particular supplement is important to make sure you are not adding an unsafe level of contaminants to your diet.


Potency
When it comes to supplements, potency is always something we need to make sure to take a good look at. Aside from the fact that we need to get a product that we can easily take every day, it is important that we get a fish oil supplement that offers the right amount of EPA and DHA that our body needs. So, when we took a look at each of the fish oil supplements on our list, we made sure to take a look at their potency and whether or not they will provide you with your daily needs
EPA and DHA, which are both found in fish oil supplements, are extremely important because they ensure your cells function properly, boost your cardiovascular health, and play a key part in brain functioning as well. Even if you eat a good bit of seafood, it can still be pretty difficult to get the right amount of DHA and EPA from diet alone—which is where the best fish oil supplements come into play.
So, when making our final decision on the potency of the product, we took a look at the ratio of EPA to DHA per product on our list. We also took a look at how much each fish oil supplement offered in terms of what is necessary on a daily basis and how many servings it would take to ensure you would get your daily recommended value of these supplements.
Frequently Asked Questions
q:

Why should I focus on increasing my daily Omega 3 intake?

a:

As a general rule, most diets are very high in Omega 6s, but lack of Omega 3s. Sources of Omega 6 fats include vegetable oils, salad dressings, mayonnaise, nuts, and seeds. These Omega 6 sources are more readily obtained and consumed than those products with Omega 3s, like seafood, crab, and oysters. While both of these fatty acids are important in keeping a body working properly, the Western diet is predominately heavy in providing Omega 6s. Therefore, finding a supplement that provides ample amounts of Omega 3s will help balance the Omega 6 to Omega 3 ratio in your diet.
q:

What are the potential side effects of taking fish oil supplements?

a:

While side effects are uncommon, they can occur. Some gastrointestinal issues may arise, including burping and indigestion.
q:

Outside of benefits for athletes, what other benefits do fish oil supplements have to offer?

a:

Daily intake of EPA and DHA has been linked to a reduced risk of sudden heart failure. Many studies link fish products to improving the symptoms of rheumatoid arthritis. There is also evidence to support the idea that consuming omega 3 fatty acids can reduce the risk of abnormal heart rhythms. Supplements have also been linked to possible benefits for the following conditions: ADHD, Autism, bipolar disorder, dementia inflammatory bowel disease, liver disease, multiple sclerosis, osteoporosis, Raynaud's disease, schizophrenia, and more. Continuing research is underway to study any benefit to eye disease, asthma, and organ transplantation outcomes.
q:

Who should avoid consuming fish oil supplements?

a:

Those with an allergy, those who are vegan, children, breastfeeding moms, and pregnant women should consult their physician before proceeding with supplements to their diet. It is also important to note the added ingredients on a specific product label and avoid any dietary restriction item that is included, like soy, gluten or animal part products.
Subscribe to our newsletters