The 10 Best Fitness Bootcamps Reviewed
last updated
Oct 10, 2019
There are tons of fitness bootcamp options out there, all of which tailored to the different needs and preferences of all athletes. Here we highlight several different types of camps and narrowed them down to the top 10 best options.
Whether you are looking to lose weight or a healthy dose of
relaxation
—there will be something for you here on our list. The best fitness bootcamps offer a plethora of benefits that will leave you feeling recovered and ready to start anew when you get back home.
With all of the options available, we know how difficult it can be to narrow them all down to just 10. Below you will find what we came up with, we hope you enjoy our list and find your next travel destination here!
We hope we help you find the perfect place for your next retreat!
In a Hurry? The test winner after 8 hrs of research

Chiva-Som--Hua Hin, Thailand
Why is it better?
Lots of packages to choose from
Many amenities
Many activities to choose from
Tailored classes and cooking classes available
In a
Hurry? Editors choice:

Test Winner: Chiva-Som--Hua Hin, Thailand

8
Interviewed Experts
2
Researched Sources
1K
Reviews Considered
8
Hours Researching
16
Products Evaluated
Features
Advanced Features
Terrain
Capacity
Value
Comfort
Potency
By Default
10 Best Fitness Bootcamps
1

. Chiva-Som--Hua Hin, Thailand







Lots of packages to choose from
Many amenities
Many activities to choose from
Tailored classes and cooking classes available
Reservations are delayed until Fall 2018
This one is a celebrity favorite, and who can blame them with all the awesome stuff this place has to offer! Make sure to take a close look at everything it has to offer to see if it is the best option for you.
Read more
Features
This place is all about a holistic approach, and they will leave you feeling refreshed no matter how long your stay.
Advanced Features
It offers tons of different programs--weight management, detox, stress relief, fitness, and much more. You can even customize your own program here.
Terrain
Located in gorgeous Thailand, you will definitely have access to some beautiful views at this fitness camp!
Capacity
Quaint and quiet, this location is perfect for those of you looking to be removed from civilization but still with the option to keep to yourself if you so choose.
Value
This one is pretty pricey, but definitely worth it if you have the budget for it.
2

. Mountain Beach Fitness Retreats--Verbier, Switzerland



Beautiful scenery
High altitude training
Many different exercise programs
Guided hikes
Recreational activities
Various lengths of stays
Can get pricey, especially with travel
This is by far the best mountain-beach retreats and comes with lots of awesome views as well as access to excellent fitness programs with amazing views.
Read more
Features
This one offers lots of programs--some of which can be customizable. They offer high-altitude training, guided hikes, yoga and so much more.
Advanced Features
They offer activities such as paragliding and many different stay lengths and packages to choose from.
Terrain
Located between a beautiful mountain and a scenic beach, you will have beautiful scenery to look at while you workout.
Capacity
This is a great fitness bootcamp for those of you looking for an awesome option group activity to partake in.
Value
Prices range here depending on your stay and package, we recommend you take a look at their website to learn more.
3

. The BodyHoliday - St. Lucia



Unique Adventure Programs
Family-friendly themed months
Beautiful surroundings
WellFit program only offered a certain time of the year
Does your body need a holiday? No, we aren't talking about a "lay on the beach and do nothing" holiday. How about a challenge? Feel like a run? There is the challenging, but beautiful 1 mile WellFit Trail that runs along the beach and winds around the resort. Along the way, be sure to stop and try out the cargo net, balance beam, tunnel and rope bridge, and other exercise stops.
Read more
Features
The BodyHoliday in St. Lucia is an all-inclusive resort that offers two Bootcamp with many fitness classes to keep you active and challenged in your fitness vacation.
Advanced Features
Sign up for the WellFit program and prepare yourself for this intense two week fit camp. Included in the package is lodging, access to the 3 fresh water pools and jacuzzi, access to the archery range and tennis courts, group classes and more.
Terrain
After all your hard workouts, stop by the Wellness Centre for a much needed 50-minute spa treatment like a full body massage, Lucian lime & ginger scrub, Thalgo oxygen facial and others.
Capacity
Need more of a challenge? The resort also offers Adventure Programs including the Island Quadrathlon, extreme mountain biking, Pros Piton Climb, and more--all of which you can do alone or in a group.
Value
Depending on accommodations, prices for a week's stay to start a little over $3000. Group classes include yoga, various cardio exercises, spinning, Zumba, pilates, Quadrathlon and many more.
4

. The Ranch - Malibu, California



Beautiful Scenery
Daily deep tissue massage
Healthy, delicious menu
Whether you are looking to incorporate fitness into your retreat or you're looking to jump-start your weight loss, The Ranch in Malibu California might be just what you are looking for.
Read more
Features
A sample day includes an early wake up (5:30 am) followed by stretching, breakfast, a 4 1/2 hour mountain hike, lunch and then 3 hours of low impact circuit training and strength exercises as well as yoga and dinner.
Advanced Features
The Ranch is exactly that - a historic 200-acre working ranch in the Santa Monica Mountains. Choose from 1 of three programs: The Ranch, The Ranch 4.0 and The Ranch 10.0. The Ranch is the basic program where The Ranch 10.0 offers the best of The Ranch and The Ranch 4.0 and is a more intense and focused program. All programs include 8 hours of low impact exercise.
Terrain
The picturesque views of the Santa Monica Mountains are an added bonus.
Capacity
The program includes meals and snacks, daily deep tissue massage, cooking class, and diagnostic testing. When you are finished for the day, return to one of the private cottages you will be staying at.
Value
The Ranch program starts at $7200 for one week, but the 4 weeks "Total Transformation" package is $26640. The Ranch 4.0 is 4 days and $3900 while The Ranch 10.0 is 10 days and $10000.
5

. The Ashram - Spain and California



Beautiful locations
Vegetarian meals
Multiple locations
Lack of variety in terms of fitness activities
With a name like "The Ashram" you might be expecting a peaceful meditation and yoga retreat, but you would be far from wrong. The Ashram's one week program is not for the faint of heart.
Read more
Features
Before you sign up, make sure you are fit enough to hike at least 9 miles per day. Participants can expect to wake up between 5:30 and 6 a.m., then do a two yoga class, followed by a long, but beautiful hikes ranging between 4-6 hours
Advanced Features
The Ashram of Mallorca, Spain also offers kayaking and strength training on top of the hikes and yoga classes. All meals are vegetarian.
Terrain
With lots of technical terrains, you will love this camp. It offers a ton of challenges fitness activities in a variety of terrain. You will also have beautiful views that you will love to look at every day.
Capacity
As for lodging, you will stay with 10-15 other participants in a two-story house. Most bedrooms are shared; however, there are some private rooms available on a first-come-first-serve.
Value
A one week stay, including lodging, food, and programs cost between $5000-5500 USD depending on the location you choose.
6

. Miraval - Tuscon, Arizona



Unique fitness classes
3 private sessions with fitness expert
Stay per night rather than week-long
If you are looking for a unique fitness camp with some offerings you won't find anywhere, then Miraval may be for you. Miraval is nestled between the mountains and desert and is nothing short of beautiful in terms of scenery. But of course, the scenery isn't the main reason for why you are here.
Read more
Features
For some unique classes, visit their Body Mindfulness center which hosts numerous programs including cardio drumming, DaVinci Body Boards, desert tight rope, TRX endurance circuit and more.
Advanced Features
Don't forget to check out the hands-on nutrition demonstration and meditation classes as well.
Terrain
Chose the Mind & Body package with the "Get Fit" path and get 3 private sessions with a fitness expert who will design a fitness and nutrition program for you.
Capacity
This fitness bootcamp is a great option for those of you that love to share your adventures with a group!
Value
The average cost per night runs around $500, but the prices vary depending on the days booked. They offer promotional packages such as the "Summer Experience" program which includes lodging, meals, unlimited fitness classes, lectures and more.
7

. Epic Sana Algarve Bootcamp - Albufeira, Portugal



Initial and final fitness assessment
2 massages
Variety of classes to choose from
Looking to get an intense daily workout (and when we say intense, we mean intense) all while staying at a beautiful seaside hotel on the coast of Portugal? Then check out the 7 Night Epic Bootcamp at Epic Sana Algarve hotel.
Read more
Features
After an initial fitness assessment, your day will be packed with 5 hours (yes, 5 hours) of various workouts including TRX, cardio boxing, beach running and more. Looking for more than 5 hours?
Advanced Features
Participants have access to the "EPIC Vital" group activities such as yoga, pilates, stretching and cycling.
Terrain
This fitness Bootcamp takes place at the Epic Saga Algarve hotel in Portugal.
Capacity
As part of the package, you have a personal wellness assistant to support you during your 6 day/7 night stay. It also includes is a nutrition workshop and two massages.
Value
Prices start at $3600 for the week and go up from there.
8

. Bikini Bootcamp - Tulum, Mexico



Relatively affordable
Food prepared is local.
Tours of the local area included
Although the program is tailored to both men and women, may not appeal to men.
Are you looking to get into shape, lose weight and relax somewhere beautiful? Well, it isn't called Bikini Bootcamp for anything.
Read more
Features
The standard 6-day camp package includes accommodations, meals, daily workouts and classes, tours of the area, 2 spa services and more.
Advanced Features
A typical day includes meditation, yoga, a beach workout, strength, and cardio classes as well as bike tours to the local Tulum Mayan Ruins or nature reserve. After dinner, make sure to join in on the tribal drumming lessons or a salsa dance class.
Terrain
This yoga and fitness retreat is located 2 hours south of Cancun and takes advantage of the beautiful geography and historical spots to get you into shape.
Capacity
This fitness bootcamp is perfect for those of you looking for a place where you can meet new friends, this is the place for you.
Value
Select dates are available and pricing depends on accommodations, anywhere from $2000 - $3000 dollars.
Criteria Used for Evaluation


Features
When we took a look at the features offered by each of the fitness bootcamps we chose, we took a look at several factors--specifically the different fitness and nutrition options the fitness bootcamp will have available for you.
When compiling our list we took a look at the quality and effectiveness each program had to offer. This meant looking at their fitness schedules and differentiating between them. When making your decision, make sure you like their fitness program and are interested in the schedules they have to offer.
Nutritious Diets
Here we take a look at the different diets offered, the needs they cover, their detoxification qualities, how balanced it is, how well it fuels our muscles, and how it promotes our overall health and immune system.
Sleep
To function properly, our bodies need to get the right amount of sleep every night. Here we take a look at how the program addresses your sleep cycle and how they help you fix it.


Advanced Features
Here we take a look at any additional features available outside of fitness, nutrition, and sleep options available.
Outside of having access to the type of fitness you enjoy as well as great nutrition available for you to quickstart your nutrition, you will also want to take a look at all the additional features available at the bootcamp. Here we look at some additional factors you should consider--so, before you choose make sure you take a look at everything the ones you are considering have to offer.
Entertainment
Yes, a fitness boot camp does require people to focus on a regime that is geared towards regular healthy exercise but many also provide different forms of entertainment. Here we look at the type of entertainment they provide as well as whether or not it is conducive to your health and relaxation.
Professional Qualified Staff
We looked at who or what type of staff work in the boot camps, whether or not they are experts if they are qualified, and what their experience is. We also looked to see if they will confidently guide clients to achieve their personal fitness and health aims?
Reliable services
Here we looked at how reliable the camp's services are and how organized they are. We made sure their services are accessible to clients and how comfortable the environment and services they provide are.


Terrain
When we refer terrain here we are talking about the environment you will be in. A lot fo these bootcamps are in beautiful locations that you will love and enjoy spending time in.
Where is the boot camp located, is it in a natural environment, what is the weather like there? Is the environment green and physically and psychologically comfortable? Are there any local environmental pests such as mosquitoes etc and if yes is this kept under control? Is the camp location easy to get to/ Is the location in a different country and if yes is that country easy for clients who need to apply for an overseas visitor visa?
Surprisingly, you have a few options to choose from when it comes to location when it comes to your fitness bootcamps. If you want to enjoy a little piece o paradise AND get your workout in, there is definitely an option for you--because who said you can't mix work with pleasure every once in a while, especially while you are on vacation.
At the end of the day, you need to make sure you choose a fitness Bootcamp that will offer all of the features you are looking for. You should fitness options you love, nutrition selections that fit your diet, and so much more. Only you know exactly what you want, so make sure to be picky before making your final decision.


Capacity
Before you choose which fitness camp you want to go to, think about how many people you want to be around--some have a higher clientele capacity than others, so make sure to pick something you know you will like.
These bootcamps and resorts are designed for groups of people, not just you--but we know you knew that already. However, some take fewer clients than others, so if you are not a huge people person you will want to steer clear of those that have a higher capacity for people--there are plenty that have a smaller limited number.
Furthermore, this is especially important for those of you who prefer limited class sizes. A lot of bootcamps offer several classes for you to choose from. Often it may be everyone in the same class and other times each person may be able to choose between different classes to choose from at any given time throughout the day.
All in all, when it comes to capacity there is no "wrong" or "bad" option because it is based solely on your preferences. If you love to be around large groups of people or want to stay away from the crowds, you just need to choose which one you prefer--so just make sure to keep your needs and preferences at the forefront.


Value
Value is not just about money--but it definitely plays a really big part in assessing the overall value the Bootcamp will bring to you.
As far as value goes, you need to make sure to take several values into consideration. First and foremost, make sure you take a look at your budget and assess how much you are able to spend. If money is not a problem, then this won't be much of an issue for you--but you should definitely make sure you pick the bootcamp that will work best for you.
Once you decide what your budget is (or how much you want to spend) make sure you take a look at everything the Bootcamp has to offer. First and foremost, it should definitely offer the workout options you love, this way you know you will be doing something that you love. Once that is done, make sure to take a look at the rest of the features.
First and foremost, make sure your Bootcamp offers the nutritional options that will fit your diet and definitely take a look at reviews from people who have already attended the Bootcamp in the past. At the end of the day, you need to make sure you invest in the Bootcamp that will offer everything you need, this way you know it is worth the money!
Expert Interviews & Opinions
Most Important Criteria
(According to our experts opinion)
Experts Opinion
Editors Opinion
Users Opinion
By Default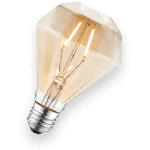 Check out some pictures online
If you want to see more than we have available in terms of pictures, hope on google and check out the fitness Bootcamp. There are a lot of pictures available so you can see what you are considering.
See if there are different locations for each Bootcamp
A lot of bootcamps have more than one location available--so if you find the perfect bootcamp experience but want to check it out in a different location, that is definitely something you can do!
Frequently Asked Questions
q:

Can a fitness boot camp get me back into fitness?

a:

Yes, these places are geared towards increasing your fitness level in a short period of time and set you up for success.
q:

Do any of these Bootcamps offer a nutritional detox?

a:

Yes, they employ diet experts that will schedule your daily meals and fully detoxify your body. When you choose a camp you will need to tell them this is your aim.
q:

I want to tone up, can I achieve this at a boot camp?

a:

You can certainly choose a location that will put you on the track to success. Keep in mind this will take time and there is no fast track to miraculously toning up in a few days.
q:

I have a stressful job but want to get fit, fix my sleep pattern, and lead a healthy lifestyle?

a:

It sounds like you want a total body overhaul and yes a boot camp can tailor a program to meet your varied needs. They can increase your fitness level, establish a healthy nutritious diet, and get back on track to a regular sleeping pattern.
q:

Are these boot camps really worth the time and money?

a:

If you have reached a point in your life where you know you're unhealthy and unfit and you know it, then one of the best fitness Bootcamp options may be just what you need. They will provide you with the positive environment you need to begin to achieve the goals you have set for yourself.
Subscribe to our newsletters