10 Best Flip Flop Slippers and Sandals Tested & Reviewed
last updated
Aug 23, 2019
A good pair of flip-flops are an essential part of every wardrobe. Whether you're a runner or not, everyone likes their feet to feel comfortable and few footwear options match the unparalleled
freedom
that a pair of
flip flop sandals
offer.
It can be hard to find a high-quality pair, however, and we've all experienced sandal blowouts at the most inopportune moments. Fortunately, there are now several options available on the market today for people looking for more than an average pair of cheap flip-flops that you buy at the corner store.
We looked at over 20 different pairs of
flip flop slippers or sandals
to bring you the ones that are the best mix of comfort, durability, and value.
In a Hurry? The test winner after 11 hrs of research

Birkenstock Gizeh
Why is it better?
Excellent construction
Exceptional comfort
Solid support
Terrific manufacturer
In a
Hurry? Editors choice:

Test Winner: Birkenstock Gizeh

4
Researched Sources
1600
Reviews Considered
11
Hours Researching
21
Products Evaluated
Comfort
Support
Durability
Value
Bottom Line
By Default
Most Comfortable Flip Flops Reviewed


Excellent construction
Exceptional comfort
Solid support
Terrific manufacturer
These sandals are specially designed for women. They are made of extremely high-quality materials, excellent construction standards, and a design that has stood the test of time. These authentic German sandals are the best flip-flops on the market, hands down. Support, comfort, and style are all present in this package, but they aren't cheap.
Read more
Comfort
On the upper portion of these flip flops, the strap is made of leather with an adjustable buckle. This will mold to your foot and absorb warmth and can also be adjusted to your exact specifications. On the bottom, these flip-flops are made mostly of cork. This is porous and water-resistant as well as springy enough to provide a pleasant level of cushioning.
Support
One thing to keep in mind with these sandals is that they are not designed for individuals with medical conditions like plantar fasciitis. However, for the average Joe with an average stride, these are supportive enough to maintain a comfortable stride for the entire day. This is due to the design of the cork-based lower portion, which provides weight distribution throughout your sole.
Durability
As far as a footwear construction material is concerned, leather is one of the absolute best. It's resistant to tearing and can take changes in weather and moisture without fraying. The cork on the bottom may have some issues if it wasn't protected from the ground with an additional level of rubber, but they are, so that isn't an issue.
Value
These sandals are not going to be easy on your bank account. For the same cost of one pair of Birkenstock Gizehs, you could get two or even three pairs of the other flip-flops on this list. However, the style, durability, and comfort offered by these sandals make them worth the price of admission.
Bottom Line
The only thing that comes close to a complaint customers have stated when reviewing these sandals is that they come in unconventional sizes. You may need to consult a representative at a Birkenstock store in order to find out your size before ordering. Other than that, these are extremely popular sandals online.
2

. Rainbow Premier Leather





Highly comfortable
Amazing support
Decent durability
Lifetime warranty
Soft
Rainbow Premier Leather flip-flops not only feel amazing on your feet and offer a wide band to prevent blisters, they also offer a lifetime guarantee. Rainbow sandals are some of the best options for a more natural feeling flip-flop that offer tons of cushioning and arch support. They are a go-to for any beach bum or for those that prefer to wear flip-flops over sneakers.
Read more
COMFORT
Rocking a double layer arch, these Rainbows are made to be worn daily. They take a minute to break in but form nicely to the foot more and more with every step you take. This makes a very custom fit after a couple of wears and the leather softens up effortlessly. Furthermore, no-slip bottoms give extra security.
Offering an extra wide leather band and reinforced thong defer from blistering as some skinnier bands do. The band lays flat and the thong is folded for a more comfortable between the toe feel. They also added extra layers of cushy love in the sole so you get a pillow like feel with every step.
SUPPORT
Did we mention the double layer arch support? You can see it in the sandal. It seems a bit aggressive to some with lower arches at first, however, the magic is in the pressure.
Once you slide your new Rainbows on and put them to a little use, the soft nubuck leather and extra support adjust to your foot shape. It's slightly magical how Rainbow designs such a simple flip-flop with such epic support.
DURABILITY
With a lifetime guarantee, it is hard to overlook Rainbow as a premier flip-flop sandal choice. They are triple glued and double stitched with bonded nylon thread, making them suitable for almost anything.
Rainbow Premier Leather flip flops also offer a Box X toe design. This construction, using the bonded nylon thread, makes the front of the sandal extremely durable. With the double layer midsole, it is pretty much impenetrable and wears down slowly, unlike other soft sole sandals.
VALUE
For what Rainbow offers, the price isn't that bad. A lifetime warranty and a whole lot of support- for the foot and in the stitching -make these just about right for the cost. You won't have to worry about them coming apart. You get a shoe that feels like a cushion and arch support that feels like an insole.


Bottle opener in sole
Superior heel cushioning
Water resistant material
Wide size range
Questionable durability
Need to be broken in
These are the ultimate pair of party sandals. The bottom portion of these flip-flops are compression molded to ensure high durability, and the shape and curvature are designed to offer high comfort. The addition of a bottle opener on the sole makes for a great conversation starter, not to mention a terrific party starter as well!
Read more
Comfort
The upper portion of the Reef Fannings flip flops is made from synthetic nubuck, meant to emulate high-quality leather. This material offers the best of both worlds; cushion and comfort from real leather, and water-resistant durability from synthetic material. The bottom portion is comfortable too, but it's overshadowed by the upper.
Support
The heel drop in the Reef Fannings is a bit higher than you would normally see in a pair of flip-flops. This is due to the addition of a heel airbag, which provides an unparalleled level of cushion in the midsole. This ensures that your shoes are comfortable for the entire day, even when walking on rougher surfaces like rocky beaches.
Durability
Considering that the upper portion of these sandals is synthetic rather than real leather, these shoes look a bit more durable than they really are. However, they are still highly resistant to abrasions and will last you a long time if taken care of. More importantly, the Reef Fannings are water resistant, meaning they can take ocean spray and spilled beer in stride.
Value
If you factor in the added value of the bottle opener in conjunction with the flip flop sandals themselves, these are a terrific deal. It's also common to see these flip-flops discounted online if you know to look in the right places. For those with larger feet that use exponentially more material, however, the price can get quite intimidating.
Bottom Line
Customers thoroughly enjoy and appreciate these flip flops, making them a big hit among party animals and regular Joes. Many customers like the fact that these shoes are available in hard-to-find sizes, but some have remarked that it took them a month or two before they were fully broken in.



Numerous color choices
Solid construction
Comfortable upper
Impeccable arch support
Brand has a stigma
Disappointing lower
There's a lot to love with these flip-flops. Numerous color options are available, even if some look a bit nicer than others. Also, real leather is used for the upper portion of these sandals, not the fake stuff. Finally, a drastic curve is used in the design of the lower portion, offering a significant degree of foot support.
Read more
Comfort
With an upper portion constructed of real leather, the tops of your feet will be in heaven. It's a stark contrast to the neoprene material used for the lower portion, which may feel disappointing in comparison. However, the bottom portion is still very comfortable and is designed with several shallow bumps to offer a soothing tactile sensation.
Support
A significant curve is present in the lower portion of these flip-flops. This design accentuates your arches, offering a high degree of support in this area. Customers have worn these sandals while recovering from foot surgery and found them to be quite soothing.
Durability
There is no way that the upper portion of the Crocs Capri V's is going to tear or detach from the lower portion. You would have to go at it with a sharp knife for a decent amount of time in order to sever it. It's highly likely that the upper portion will far outlast the lower portion, but the lower is also quite durable.
Value
For all the features and benefits offered by these flip-flops, the price is astoundingly low. Nowhere else are you going to find sandals this cheap made from real leather. You are also going to be hard-pressed to find shoes of any kind with this level of arch support in a competitive price range.
Bottom Line
Crocs as a brand have received a bad rap in recent years. They've been the go-to punchline for horrendous looking shoes, evoking a particular stereotype, not unlike the tourist wearing socks with their sandals. However, these flip-flops have managed to avoid this stigma, with overwhelmingly positive reviews and many satisfied customers. We found that most reviewers loved them, so if they sound like the pair for you, go for it.


Pleasant design
High durability
Soft cushion
High price tag
Disappointing traction
These Hawaiian themed flip-flops offer a high level of fit and finish and are made of durable, comfortable material. Wearing the OluKai Ohana will provide you with a significant degree of comfort and support without sacrificing style. If you're willing to pay the price of admission, you will get a lot of mileage out of these sandals.
Read more
Comfort
Soft neoprene is used for the footrest of these flip-flops, offering a pillow-esque cushion for your feet. The upper portion is a combination of fabric and synthetic leather, both of which will feel comfortable around the top of your foot and between your toes. These sandals can be worn all day without any chafing or irritation.
Support
A slight heel drop provides a degree of heel support when wearing these flip-flops. The OluKai Ohanas also has a subtle curve near the arch, which provides a small measure of support in that region. Individuals with severe foot pain from a medical condition may need something more supportive, but these shoes will provide the perfect amount of support for regular wearers.
Durability
These sandals are highly durable since they are made from high-quality materials. The only way these flip-flops could become stronger is if they were made from real leather, but the synthetic substitute is barely distinguishable from the real thing. The fabric on the thong portion is highly tear-resistant, and the soles won't crumble with exposure to water or sunlight.
Value
It is true that the OluKai Ohanas cost a bit more than you may anticipate paying for a pair of flip-flops. The price tag is higher than many other sandals, and this price isn't necessarily justified by the material used in manufacturing. However, the level of durability and comfort offered by these sandals, coupled with the solid support and distinctive style, makes these shoes worth the price.
Bottom Line
These sandals are extremely popular and for good reason, with many satisfied customers singing its praises online. Some notable features they liked about the OluKai Ohanas are how comfortable and durable they are, but a few customers remarked that these shoes lacked traction and took a while to break in.



Excellent arch support
Highly comfortable
Extremely affordable
Limited heel support
Lackluster traction
For women who need a comfortable pair of every day flip flop sandals, Clarks has manufactured an excellent pair for just their needs. With an exceptional level of comfort and terrific arch support, any woman will appreciate these sandals when walking around town or visiting the beach.
Read more
Comfort
The most appealing feature of these women's flip-flops is the unparalleled level of comfort they offer. This is far and away from the biggest draw for the Clarks Women's Breeze sandals, with its soft material and adjustable toe strap. Customers have remarked that these flip-flops are so comfortable that they have started wearing them in the shower!
Support
There isn't a great deal of material for the Clarks Women's Breeze to work with, but they still manage to accomplish a decent level of support in these shoes. Heel support is lacking, but arch support is present to such a degree that women with plantar fasciitis have sought out these sandals for their ability to relieve arch pain.
Durability
These flip-flops are almost entirely constructed from synthetic fabric, providing durability as well as comfort. They are highly water and sun resistant, making them perfect as an all-day shoe. Obviously, they won't be very protective during a rainstorm or a long hike, but these are still a perfect choice for a trip to the beach or the pool.
Value
Due to having so little material used in its construction, these shoes are extremely affordable. Unlike some low-priced sandals, there really isn't much of a trade-off in paying less for these flip-flops when compared to others on the market; they offer a perfectly reasonable level of comfort and durability, and an above-average level of support, all for a below-average price.
Bottom Line
Customers love these flip-flops, with many of them buying multiple pairs in different colors. They especially appreciate the arch support, but some customers were a bit disappointed with the level of traction they offered.
Affordable
Stylish
Comfortable
Cool concept
Not as good as previous version
A cool and stylish option that is basically the love child of a yoga mat and a beer cozy. We know that sounds weird, but the comfortable footbed is made of the same material as the company's popular yoga mats and the synthetic leather straps are lined with soft neoprene, the same material beer cozies are made out of.
Read more
Comfort
Flip flops are all about feeling good. These ones do a good job at that, although some users felt that previous versions of this flip flop sandals were better.
Support
These are about average in terms of additional support they offer the user. The footbed is shaped to the shape of the foot however.
Durability
Most users were happy with the use they got out of these with several surprised at how long they lasted for the price. A couple of users mentioned that they had previous versions of it and that they had lasted longer than this one.
Value
For the price, these are one of the best options out there despite several users pining for the previous versions.
Bottom Line
Even though several reviewers were pretty adamant about older versions being better, we felt like these are still a great pick because of their overall level of comfort, durability, and value.


Extremely comfortable
Affordable
Sturdy straps
Not durable on hard surfaces, best for beach only
Disappointing traction
Sanuk designed these women's flip flops with the same philosophy used in their popular line of yoga materials; comfort, durability, and style. Synthetic leather ensures solid construction of these sandals' straps, and a soft sole gives a comfortable stride. If you want to feel like you're walking on a yoga mat everywhere you go, these are the right sandals for you.
Read more
Comfort
Comfort was the number one priority when these sandals were designed. The sole of the Women's Yoga Mat flip flop sandals was based off the same material and construction used in Sanuk's yoga mats, as the name might imply. This provides a soft cushion and a surprising level of springiness, making these shoes comfy all day long.
Support
The springiness of the material used for these sandals' soles offer some support from contact with hard surfaces, but it may not be enough for women with more sensitive feet. One area in which these sandals are most notably lacking is in arch support, meaning that women with plantar fasciitis would be better off with a different pair.
Durability
The most durable part of these flip-flops is the strap, which is made of synthetic leather. In addition to being comfortable, this upper portion won't fray or come undone over time. However, the bottom portion of these sandals aren't as durable, meaning that they are best suited for soft terrain such as beach sand or sidewalk.
Value
These shoes are one of the most cost-effective models available to purchase, given the level of comfort they offer. It is possible to find a less expensive pair of flip-flops, but you won't be able to find a less expensive pair as comfortable as these. For yoga enthusiasts who want to keep their positive vibes everywhere they go, the cost of admission is extremely reasonable.
Bottom Line
People love these sandals! Compared to the other flip-flops listed here, these are the most popular and are almost universally loved. Customers love the comfort offered with the Sanuk Women's Yoga Mat sandals. The few criticisms levied at these shoes are at the lack of durability and traction.



Excellent design
Unparalleled support
Waterproof
Comfortable material
Higher cost
Lackluster style
Low-quality materials
The solid black design may not look as stylish as other flip-flops on the market, but it does still offer a minimalist aesthetic. Neoprene and synthetic leather make up the material for these sandals' construction, offering comfort and a decent degree of durability. Orthaheel's arch support is unparalleled by its competitors, but picking the right size may be difficult online.
Read more
Comfort
The level of comfort for these shoes vary from customer to customer, but the general consensus is that they are a soft and pleasant fit. The neoprene used for the sole is geared to handle moisture, helping to prevent soggy feet. Synthetic leather and woven fabric used for the thong portion prevents chafing and proves to be surprisingly durable.
Support
The main draw of these sandals is Orthaheel branding, which signifies a design that emphasizes support for troubled feet. In this respect, these Vionic flip flops do not disappoint. If you have feet with sensitive arches, these sandals provide excellent support in this department, with some customers saying it offers as much support as a good pair of tennis shoes!
Durability
Although these shoes aren't made of the best quality materials, they are designed with material that is a step up from the absolute lowest quality. Synthetic leather may not give the feel of the real thing, but it offers a comparative level of durability. This is coupled with the neoprene sole, which implements the same technology used in wetsuits and waterproof electronics cases.
Value
These sandals are middle-of-the-road in terms of cost when compared to other flip-flops on this list. You aren't paying for the material when you pay the slightly larger price, nor are you paying for a stylish brand. Instead, you're paying for a comprehensively designed and medically sound pair of orthotics that give off the appearance of standard sandals, and these are well worth the price in this instance.
Bottom Line
The reception to the Vionic Orthaheel line of flip flop slippers has been overwhelmingly positive, with near-perfect average reviews on several online retailers. The customers that seem the most satisfied with their purchase are the ones with foot issues like plantar fasciitis; they were usually recommended this brand by a podiatrist and were not disappointed with the result.
10

. Skechers Meditation Studio



Very comfortable
Decent heel support
Highly affordable
Surprisingly durable
Low-quality materials
Smaller size
These women's platform flip-flops have an aesthetically pleasing design, hampered slightly by the less than stellar quality of its build materials. The Skechers Cali sandals provide adequate comfort and support for the average wearer.
Read more
Comfort
What's nice about these sandals is that they accomplish the often difficult task of being both nice to look at and comfortable to wear. Many customers have remarked that these flip-flops conform to their feet and provide comfort that lasts all day long.
Support
A high concentration of padding in the heel offers support as well as elevation, but arch support is practically nonexistent. Women who need better arch support in their shoes due to medical concerns would be better off with a different pair.
Durability
Despite being designed mainly to look pretty and is made of relatively inexpensive material, the durability of these shoes is very impressive. Several customers have mentioned how durable these shoes are, remarking that it can even be used for pregnant women.
Value
These shoes are extremely affordable, especially when compared to some of the other offerings on this list. Although prices do vary based on the size ordered, the largest size is significantly cheaper than some of the smallest pairs of other sandals mentioned here.
Bottom Line
Due to the high affordability of these flip flop sandals and the popularity of the Skechers brand, these are some incredibly popular flip flops. Customers have sung the praises of these sandals on many review sites, although they do warn that it may be a good idea to order one-half size larger than normal because the shoes run a bit small.
Criteria Used for Evaluation


Comfort
It's important for any piece of footwear to be comfortable above all else. The shoes you wear are supposed to function as a more comfortable alternative to simply walking barefoot. When determining the level of comfort offered by these sandals, we evaluated the material, design, and overall construction quality of the upper and lower portion. A good upper portion will secure your foot to the shoe without slipping or causing any chafing, and a good lower portion will absorb shock from touching the ground and prevent excessive moisture from accumulating under your feet.


Support
This can be considered as an aspect of comfort, but we felt that it was important enough to deserve its own category. The level of support offered by footwear is extremely important, as your feet bear the entirety of your body weight when walking. Any kind of footwear, sandals included, will need to distribute that weight evenly through your foot in order to prevent soreness or the potential for injury. The support offered by these flip flops were evaluated by observing the curvature and drop of their lower portion, identifying if they offer special supportive properties for the arch, heel, or forefoot. Although it would seem that sandals don't offer the user any sort of features that help support the foot, this has changed from years past. Several manufacturers have started to include arch enhancements, footbed shaping, and other technology for regular shoes into sandals, with the result being that today you can find sandals that are far more comfortable and healthier for your feet than ever before.


Durability
One caveat when choosing to wear flip flops over standard shoes is that they are less durable than other types of footwear. However, that doesn't mean you should expect your sandals to fall apart after only a few weeks or months of use. The best sandals are the ones that will retain their shape, support, and comfort over the longest possible period of time. To determine how durable these flip flop sandals or flip flop slippers are, we compared the material used in their construction, any additional properties such as waterproofing or anti-microbial technology, and customer feedback on how long their pairs lasted. As is usual we found that the more expensive, higher-quality sandals typically lasted longer than cheaper options. This isn't always the case, where the more expensive products are the best choices, but when it comes to sandals, and especially their durability, you really do get what you pay for.


Value
Many people choose flip-flops over other styles of footwear not only for the sake of convenience but for the sake of affordability. Logically speaking, these sandals use less material in their construction, so they should cost less to purchase. While that is true for the most part, some flip-flops with especially nice material or with a design meant to favor individuals with specific medical conditions may cost more on average. This category not only determines how affordable a particular pair of sandals are but also whether or not they represent a good value for their price. We usually advocate buying quality options that will last longer than cheap ones. If it costs twice as much but lasts twice as long, that's a good value in our book, especially considering that you'll also save time, money, and a lot of hassle in not having to go to the store or even the internet to buy a new pair everytime the old cheap ones break.


Bottom Line
Even though flip flops are extremely simple footwear, that doesn't mean they're all the same, or that you should just buy the first pair you see. Like any other piece of gear we recommend doing your research and taking your time to find the right pair for you. We hope that this guide will help you find that. By looking at the criterias of comfort, support, durability, and value, we feel confident that the bottom line score for each sandal is a good representation of its overall quality.
You'd be amazed to find out that there are flip-flops on the market that can cost hundreds of dollars. We didn't include any of these on our list but we did put a few on there that are more expensive than you'd expect a pair of sandals to be. In our research we found these products to be extremely well made and durable, and have additional features beyond what you'll find at the corner store. Some people may undertandably balk at a forty or fifty dollar pair of sandals but if they last four or five times as long as as ten dollar pair then that's a good deal in our book. Plus think of all the time you'll save because you don't have to go to the store each time that cheap pair broke and you needed to buy new ones.
Expert Interviews & Opinions
Most Important Criteria
(According to our experts opinion)
Experts Opinion
Editors Opinion
Users Opinion
By Default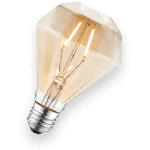 The Original Shoe keeps Evolving
Used in every country/region on the planet except polar regions, flip-flops evolved into moccasin style footwear in colder regions but in warmer climates, they stayed true to the design while being refashioned through innovative additions. This is as close to barefoot as it can be.  This innovative approach continues today and the results are a very high performing, durable and comfortable piece of footwear.
Listen to your body
Flip Flop Sandals don't always offer much support which can lead to blisters, tendonitis, or even ankle sprains. If you start feel discomfort in your flip flops, cease wearing them and replace with a better pair. Another alternative is to get a pair of minimalist shoes to help strengthen your feet and return them to their intended strength and range of motion.
Other Factors to Consider


Materials
Material is going to make a huge difference in a good flip-flop sandal. There are many great options in 10 Best Flip-Flop Sandals lineup and they all offer a little different feel with each. From leather to memory foam, it all depends on preference.
However, look out for those cheap foamy materials. They tend to come apart on the first contact with any type of pavement or rock. They are usually really slippery when wet and can really create more issues than good.
Some of the best-made material for flip-flops will mold to the foot while absorbing and are sightly slip resistant. Cork, leather, anything in this lane is extra great for weathering. Cork doesn't slip and hugs wet rocks and leather can be soft and durable.
There are also a lot of newer synthetic materials on the market that are great for comfort, smell, and shock absorbing. Look into the middle layer materials as well. Most of the best flip-flop sandals are going to be layered for comfort.
Therefore, finding that an outer material is good but a midsection is made from cheap unkept materials, you'll get a scandal that ends up falling apart from the inside, rendering a flip-flop awkwardly shaped. However, a material also is a preference.
There are anti-microbial materials that prevent smell and bacteria, vegan options, water compatible materials. You name it, there is probably a material that will fit your standards.


Support
Flip-flop design has come a long way. As more people found the freedom they offer some became connoisseurs. A good sandal feels good, looks good and supports the foot.
Cheaper and older designs were usually flat and thin with s small piece of plastic or material to hold it to the foot. Now they are made with arches and heel cushioning and smart foam materials. As if you just too the best part of your running shoe sole out and attached it to the bottom of your foot with a strap.
Options that hold arches better for those with Plantars issues and other orthopedic crafted options. Some offer shock absorbency and control grip and added straps. Seriously, its virtually unlimited what a flip-flop can offer these days.
Therefore, we did a lot of freaking research to make sure we narrowed down the 10 Best Flip Flop Sandals for you. It can be a little overwhelming taking in all the info. RunnnerClick has you covered and we are confident there is a solid option for your toes to be free and comfortable in.


Terrain
All-terrain flip flop sandals are a thing. Some may think due to lack of coverage, taking them for a hike might fail. We tend to disagree. There are some serious "jeep" flops out there.
If you're looking for an around the house and off to the beach flip flop sandal than bulk and features aren't gonna be too much of a buying point. However, sometimes shorter hikes call for less shoe and as long as it offers options to fit the terrain, go for it. Some are made to grip and not get slippery when wet. Others are specifically made to go in the water.
Finding the best Flip-flop sandal for your activity is pretty easy. Normally it will be right there in the description. Terrain options guide your personal choice pretty strongly and based consumer reviews you can get a better idea of how well they actually stand up to their marketing standard.
Frequently Asked Questions
q:

Will flip flops ruin your feet?

a:

In the past, flip-flop sandals were cheaply made and poorly designed, resulting in many people injuring their feet from use. It's still possible that purchasing and wearing an inexpensive pair of flip-flops can cause damage to your feet, but none of the ones listed here will carry that risk. If you only wear your sandals in appropriate environments for short periods of time, you shouldn't have to worry about permanent foot damage.
q:

Which flip-flops are best for Plantar Fasciitis/Achilles Tendonitis?

a:

It's important to know that nothing in this buying guide should be considered professional medical advice and that you should always go to a doctor if you are worried about or are currently experiencing foot pain. However, some of the sandals listed here were designed with the help of podiatrists to alleviate the symptoms of particular foot injuries. In general, individuals with plantar fasciitis will want to wear flip flops that have better arch support, and individuals with Achilles tendonitis will want to wear sandals with better heel support.
q:

How do I keep my flip-flops clean?

a:

Depending on what kind of material your flip flop sandals are made of, there are different methods to clean them. For most synthetic flip-flops made of rubber or neoprene, these can be safely washed in a standard laundry washing machine. For sandals that are made up of materials such as leather and cork, these will need to be hand-washed with a soft cloth and warm soapy water. Some manufacturers of these flip-flops will also sell their own cleaning products specifically designed for their brand of sandals.
q:

Should I fix damaged flipflops?

a:

Depending on how expensive your flip-flops were at the time of purchase, it may be more cost-effective to simply replace a broken pair instead of attempting to repair yours if they become damaged. Some of the more expensive sets of sandals will also have warranties, so you can simply send them away to be repaired by the manufacturer. In general, there isn't much benefit to fixing flip-flops yourself if they become broken because one of these two alternatives is usually more favorable.
q:

Can I wear socks with sandals?

a:

If the sandals you purchase don't have a toe strap, Birkenstocks for example it is possible that you can wear them with a pair of socks. Otherwise, you will most likely experience discomfort from your socks bunching up around the strap, and may even run the risk of damaging your socks. Wearing socks with sandals is considered unfashionable and may cause some unwelcome stares and remarks, but it is feasible in a situation where you want a bit more foot protection without wearing a different set of footwear. If you want to wear socks with your sandals, we've got your back.
Subscribe to our newsletters