13 Best foot Blister Treatment Kits Tested & Compared
last updated:
Jun 13, 2019
For runners, blisters are a small thing that can be a big problem that make keeping up with your training difficult. You may be willing to suffer for your run, but should you? Even if you grit through it, the pain and the inhibiting factor of the blister will still limit your performance.

Blisters can appear anywhere friction or heat build up in your shoe, usually as a byproduct of an imperfect fit. Running or walking an especially long distance will increase the chances of developing a blister. Good socks can compensate for this, limiting extra space inside the shoe and allowing our feet to breath.

If you're running in a hot climate, challenging terrain, or are simply breaking in a brand new pair of shoes, you have to take the possibility of blisters into consideration. This list is composed of not only blister treatments but also preventative measures. An ounce of prevention to cover any hot spots can save a lot of pain in the long run.
In a Hurry? The test winner after 13 hrs of research

Adventure Medical Kits Blister Medic
Why is it better?
The contents of the package basically make up a first aid kit for tending to blisters of any size
Inexpensive
No scissors needed
In a
Hurry? Editors choice:

Test Winner: Adventure Medical Kits Blister Medic

16
Researched Sources
1400
Reviews Considered
13
Hours Researching
13
Products Evaluated
Materials
Accessories
Features
Bottom Line
By Default
Criteria Used for Evaluation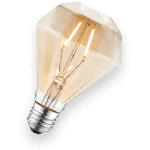 Consider Your Activity
It is worth thinking about the level of activity you are operating at. Are you an avid runner whose shoes have finally worn down and lead to blisters? Or are you a casual runner who just overdid it one time and got rubbed a little too much? Different activity levels and activities will influence what blister care treatments are right for you.
Socks and Shoes
If you are getting more blisters than normal or they seem to be a fairly common occurrence then you may want to reconsider your choice of socks and shoes. Blisters generally occur when your shoes rub your feet over a long period of time while you are running or working out. They are also more prone to blisters when they are wet and sweaty. So choosing socks that are padded enough to cushion your feet while also allowing for moisture wicking and good airflow can help protect your feet. Likewise, shoes that fit right and are supportive will reduce subbing and blistering greatly. So, think about your socks and shoes and see if something needs to change.
Other Factors to Consider


Comfort
The comfort of the type of blister protection you use is very important. If it's not comfortable, or causes even further irritation, you're not going to want to use it, period.
All of the products on our list reviewed highly as being comfortable to use. Be sure to take into account your individual needs: do you want something single use or that will last over time? Do you need to heal a blister you already have or are you getting ahead of the game with prevention? How often do you run? All of these things are important factors in making sure you choose a comfortable blister solution that is right for you.


Portability
One feature that is worth looking for when choosing blister treatments is that it is something that can be easily carried with you. Something that will fit in a backpack or pocket is a great choice because you can have it on hand to use whenever and wherever you need it! Be sure to check the packaging or container to make sure it will be good for transporting. You don't want a tube of something in your pack to burst all over everything and you don't want a bandage kit opening up and dumping out all in your bag and getting ruined. Make sure you get something portable and that is made for runners and people on the go!


Safety Hazards
If you have a sensitivity to any medications or are allergic to anything you are going to want to check the ingredient lists to make sure your treatment doesn't have anything that you're allergic to. Check for any ingredient you might be sensitive to or if you have been told by your doctor not to use certain products make sure you avoid them! If you are unsure about an ingredient and if it is safe for you to us, always ask your doctor before using to make sure. You don't want to do more harm than good so it is always better to deal with the blister one more day and get clarification if needed.


Ease of Use
You will of course want to find a treatment that is easy to use. Dealing with messy applications and cumbersome bandages is no fun. Make sure you make it easy on yourself and get a blister treatment that can be used quickly and easily while on the go! You don't want to be fiddling with scissors and tape in the middle of a mountain trail and you also don't want to be dealing with messy creams that won't apply right either. Keep things as simple and easy as possible so you can focus more on your run and less on your blister and what you have to do to it.
Frequently Asked Questions
q:

What is a blister exactly?

a:

A blister is when a pocket of fluid forms under the outermost layers of the skin. Running, walking, and hiking can all cause friction which is what causes blisters. Both shoes and/or socks can be at fault for this friction. Blisters first start out as "hot spots" which is a red and warm area on the skin that may start to sting or burn. A blister forms when this hot spot is left untreated. Moisture and excessive heat can also aid in the formation of blisters.
q:

How long do blisters last?

a:

This depends on their severity of course, but generally, blisters resolve within a few days if they are not further aggravated.
q:

Q. Should I pop it?

a:

There is no easy answer to whether or not a blister should be popped. It all depends on the circumstances. You need to weigh the risk of popping it versus what is to be gained. If you aren't actively walking on it or putting weight on it then there is no need to pop it. If you are, and it is causing you pain, you may consider popping it. The next important thing to consider is whether you have a compromised immune system. If you do, then it's best not to pop it. Do you have access to a clean environment and tool? No? Then don't pop it. Going to be walking through questionable/ wet terrain in the near future? Don't pop it. WebMD has a good set of guidelines for different scenarios like this and it's what we refer to when in doubt.
q:

How do I prevent blisters?

a:

The two most important steps you can take to prevent blisters from forming is to reduce or eliminate the friction that causes them and to keep your feet dry. Lubricants, powders, and antipersperants can be applied to the feet to help prevent blisters. These products help reduce friction, and therefore, the hot spots that lead to blister formation. Wearing two pairs of socks is another method used by many athletes to help prevent blisters and hot spots.

Wearing appropriate footwear can also go a long way in preventing blisters. Wearing thinner, lighter socks can also be helpful. Shoes should be the correct size. If your shoes are too small, the friction caused by tightness can result in blisters. If your shoes are too big, the friction from foot slippage can cause blisters.

Hand blisters can be prevented by wearing sport-specific gloves to help protect areas at high risk for friction.
q:

What causes blisters?

a:

Blisters are caused by friction that separates the layers of skin. This results in the breaking of blood vessels and the filling of the gap with clear liquid. The most common areas where blisters occur for athletes are the hands and feet.

There are many causes of blisters, including shoe rubbing and moisture. Blister formation can be noticed by the development of hot spots, which are irritated areas of the skin. They often appear to be red or bright pink and feel tender.
q:

How can these conditions be prevented?

a:

The following methods can help minimize the chances of you getting blisters.

Wear shoes that fit properly and comfortably
Wear socks with shoes
Use foot powder to help keep your feet dry
Wear gloves when you are doing manual labor or working with your hands
q:

When should I call a professional?

a:

The only reason to seek medical care for a blister is if it starts to show any signs of infection. If this occurs seek professional help immediately as complications can arise quickly.
q:

What should I do if the blister gets infected?

a:

First, it is important to determine if the blister is indeed infected. You will feel a noticeable increase in pain as well as be able to see the fluid inside change color from transparent to something more opaque or murky and yellow.

Your best option in the event of an infection is not to tamper with it, as it will likely only worsen the situation. If symptoms persist it's advisable to talk to your doctor. Blisters may seem mild, but infections can become serious business, so it is best to seek professional treatment.
q:

Should I stop running because I have a blister?

a:

This is something that you will have to determine on your own. It depends on your personal threshold for pain. With that said, it's a good idea to make sure the blistered area is at least protected if you are going to keep running. If it looks like it might break open, even if covered and protected, you might consider resting for a day to prevent further irritation. It should go down and dry out with time.

If you properly care for a blister, you will reduce the risk of infection, lessen the pain and still be able to run. Prevention is the best method, but if you do get a blister, the products above will help reduce the chance of any further pain or potential infection. We hope the information in this guide helped you address this issue.
q:

How much should I spend?

a:

There is no set amount for how much to spend on blister treatments, you know how bad your blisters are and how much you are willing to spend. It is best to get the product that best suites your needs and if you can spend more it is best to invest upfront in a quality product.
Subscribe to our newsletters