13 Best foot Blister Treatment Kits Tested & Compared
last updated
Jun 13, 2019
For runners, blisters are a small thing that can be a big problem that make keeping up with your training difficult. You may be willing to suffer for your run, but should you? Even if you grit through it, the pain and the inhibiting factor of the blister will still limit your performance.

Blisters can appear anywhere friction or heat build up in your shoe, usually as a byproduct of an imperfect fit. Running or walking an especially long distance will increase the chances of developing a blister. Good socks can compensate for this, limiting extra space inside the shoe and allowing our feet to breath.

If you're running in a hot climate, challenging terrain, or are simply breaking in a brand new pair of shoes, you have to take the possibility of blisters into consideration. This list is composed of not only blister treatments but also preventative measures. An ounce of prevention to cover any hot spots can save a lot of pain in the long run.
In a Hurry? The test winner after 13 hrs of research

Adventure Medical Kits Blister Medic
Why is it better?
The contents of the package basically make up a first aid kit for tending to blisters of any size
Inexpensive
No scissors needed
In a
Hurry? Editors choice:

Test Winner: Adventure Medical Kits Blister Medic

16
Researched Sources
1400
Reviews Considered
13
Hours Researching
13
Products Evaluated
Materials
Accessories
Features
Bottom Line
By Default
Top 13 Picks
1

. Adventure Medical Kits Blister Medic


The contents of the package basically make up a first aid kit for tending to blisters of any size
Inexpensive
No scissors needed
Some don't like the precut sizes
For those who like to be fully prepared, the Adventure Medicals' Blister Kit offers more than one line of defense. This handy package combines Glaciergel, Moleskin and a few other useful items like antiseptic towelettes and alcohol wipes. This is a complete foot care kit, it's great if you need to care for a group of people or like to be extra well supplied.
Read more
Product Details:
- 1 GlacierGel patch (Large Oval)
- 1 GlacierGel patch (Smaller Rectangular)
- 11 Moleskin, pre-shaped stripes (11 pieces)
- Has 6 Antiseptic Wipes to help sterilize cuts, scrapes and sores
2

. Pure Compression Sport Socks



Provides a protective barrier against irritants
Material breathes well
Moisture wicking properties
Some felt the price was a bit high for a single pair
To put it simply, Pure Compression has developed one of the most comfortable running socks out there, and they've paid special attention to some of those problematic blister causing contact points. They offer advanced dot padding technology which translates to maximum support, and cushioning where you need it most. The aesthetics of these socks are quite pleasing as well, with a sharp Italian-style design. A great pair of running socks and solid blister defense all rolled into one.
Read more
Product Details:
- Effectively prevents blisters from forming
- Graduated compression helps to provide a bit of arch support
- Fits like a second skin
- Made in Italy. Material is 88% Polyamide / 12% Elastane
- Material breathes well and does not overheat
- Moisture wicking, stays free of perspiration
- Keeps feet firmly in place within the shoes. Compression ensures they stay in place
3

. Compeed Blister Cushions



They use a good quality adhesive
Contains patches sized to fit different areas of the foot
No cutting necessary
Blisters are such a common occurrence in the heel and achilles area that we've added another option well suited to deal with the issue. Compeed Blister Cushions are premium grade patches that provide instant relief for an inflamed heel. These patches stay firmly in place for up to a few days and they won't get soggy in the way many band-aids do. Overall, these are another very effective treatment option to have in your back pocket.
Read more
Product Details:
- Some plasters cut just for the heel, others made to fit other parts of the foot
- High grade adhesive ensures no slippage
- Comfortable and reliable
- Easy to use, no cutting for fitting involved
- Manufactured in England
4

. Body Glide Foot Anti Blister Balm
Vegan tested and approved
Easy application
Contains Vitamins A and C for skin health
Allergen-free
Results seem to differ from person to person
Body glide makes a number of very useful products for athletes, not the least of which is their Blister Balm. This foot-specific offering applies a dry coating (non-greasy) on the contact points between your foot and both your sock and shoe. This eases tension and ultimately can head off any friction that can lead to blisters or other sores. This handy solution can help foot odor issues and best of all it's sweat resistant. Give it a shot today and see the difference.
Read more
- Prevent blisters by applying a coat to your feet before you slide them into your shoes
- A great way to protect your feet from the wear and tear of training or daily use
- Contains Vitamin A and C to help soften skin and restore damaged or dehydrated skin. Works to fight inflammation
- Will not clog pores, allows the skin to breathe naturally and freely
- Allergen free, made from plant-derived ingredients.
- Vegan tested and approved, cruelty free, child safe product
5

. Gold Bond Friction Defense



Helps moisturize skin
Creates a barrier to prevent unwanted friction
Stays on for a long time
Some people react differently to it, so you may want to test first
Good Bond is another great form of preventive care — dash a bit of it on before you hit the road and your odds of getting blisters goes down dramatically. Not only is this a good deterrent for painful sores but it contains aloe vera as well so it's good for skin care in general. Good Bond does an excellent job of moisture control leaving the skin protected and far less prone to blisters. In a pinch Gold Bond powder can be used, but obviously this specially formulated blister product is going to give better results.
Read more
Product Details:
- Soothes and moisturizes skin
- Good for sensitive skin, doesn't irritate
- Proudly manufactured in United States
- Reduces blister-causing friction
- Long-Lasting, no need to reapply every hour
- Non-Greasy and oil-free
6

. ENGO Oval Blister Prevention Patches



Compatible with all types of footwear
Simple to apply
Lasts a long time
Some reviewers felt that the adhesive may not stay on as long as they would like
The ENGO Oval blister prevention patches are a great aid if you suffer from blisters or simply want some insurance while breaking in a new pair of shoes. The patches come in different sizes and are quite malleable allowing them to seamlessly offer protection to sensitive areas. The real kicker is that, unlike many blister aids, they attach to your shoes and not your skin. This makes them last much longer than similar (often times single use) products.
Read more
Product Details:
- Comes with four large ovals (1.75″ x 2.75″) and 2 small (1.5″ x 2″)
- Very easy to use — simply peel the adhesive packing off an ENGO patch, place the patch in your shoes where they rub against your foot and you're done
- Built to last (if applied properly) up to 300 miles
- They fit in all types of footwear, from running shoes to cleats and beyond
7

. Wrightsock Anti-Blister Quarter Sock



Money back guarantee
Double layer construction for durability
Created for use during intense sports and activities
Mixed results for some reviewers, although the majority were happy
As the old adage goes: an ounce of prevention is better than a pound of cure. We believe this is as true today as it was when Ben Franklin (was it him?) said it 200 years ago. The Wrightsock is that ounce of prevention. The Wrightsock's patented Dri-Wright technology mixes polyester, nylon, and lycra in a unique double layer to supply just the right degree of padding and reduce issues arising from friction and moisture buildup. These socks are specially formulated to keep your feet blister-free, so if you prefer to solve problems before they happen they may be worth considering.
Read more
Product Details:
- Made from Polyester, Nylon, and Lycra
- Blister-Free money back guarantee
- Manufactured proudly in the USA
- Patented Double Layer construction
- Designed to handle high-intensity activity
- Dimensions 8.5″ x 3.75″ x 0.5″
8

. Spenco 2nd Skin Squares



Provides a second skin like barrier
Easy to use
Useful for just about any situation
If you really like to push yourself and are happiest when things get rough and tumble, Spenco Second Skin Squares could be a valuable addition to your kit. These high-grade patches act as a second skin when you damage or cut your feet. They provide premium protection from blisters and contour nicely to the skin. One thing that stuck out in particular is that the product has managed to strike the adhesive balance perfectly. The Skin Squares stay in place nicely but don't create extra pain/irritation when it comes time to rip them off. Overall these are highly recommended.
Read more
Product Details:
- Offers a nice layer of protection against skin pressure, friction, chafing and blisters
- Non-sterile, important to keep in mind
- Best for general use in clinics, training rooms and or self-use on the go
- Package contains 200 gel squares
9

. Dr Scholl's Moleskin Roll



Protects against friction and uncomfortable spots in your shoes
Strong adhesive
Customize to fit your needs
You'll need to cut it yourself
Probably the best known and loved treatment for blisters out there, Moleskin is or should be a mainstay of everyone's medicine cabinet. If you're unfamiliar with Moleskin it's pretty simple; it's a soft cotton adhesive padding that can be cut to any size to relieve friction. Moleskin can be used as an aid for other issues such as painful corns, calluses, and tender spots in general. Moleskin is often one of the best reviewed products for treating blisters and we've found Dr. Scholl's Moleskin in particularle to be dependable.
Read more
Product Details:
- Soft flannel fabric rests comfortably on the skin
- Insulated padding protects against painful friction that causes blisters and a number of other problems
- Famous for its effective cushioning properties
- Self-stick firm gripping adhesive
- Cuts-to-size as needed
10

. Band-Aid Advanced Healing Cushions



Protects from friction, dirt, and grime
Fairly water resistant
Adhesive holds well, but doesn't hurt when removed
Let's start with the basics: Band-Aid makes a great well, Band-Aid, specifically for blisters. This is a normal looking bandage that has an extra cushioned gel pad, which relieves pain and stops further friction. These are cut to fit the heel thus ensuring a comfortable fit. They're waterproof and have a superior adhesive that holds firm for extended use. These Band-Aids do a great job of sealing out water, dirt, and germs that can cause infection, or acting as a preventive barrier at the onset of a blister. Every runner should have a few of these on hand at all times.
Read more
Product details:
- Adhesive Bandages have covered and protected cuts and scrapes for millions of people for over 90 years
- Adhesive won't rip the skin upon removal
- Water resistant bandages
- 6 count of Band-Aids
11

. Spenco 2nd Skin Blister Kit
Good for alleaviating pain
Reduces healing time
Helps prevent blisters from forming
Flexible and can be cut to fit
Comes in multiple convienent pieces
Not easily noticable
Convienent for travel
Some users reported having trouble getting them to stay in place
Spenco has created this kit specifically for healing blisters, as well as treating hot spots to prevent blisters in the first place. The 2nd Skin Blister Kit is great for alleviating pain and reducing the total healing time. The adhesives and pads are flexible and can be cut to fit the shape of your foot or shoe. The pieces of the kit are easy to wear and come together in this convenient pack. The 2nd Skin Blister Kit is great for hiking, camping, and other traveling where you are going to be on your feet in hot weather.
Read more
Product details:
- Comes with 1 large pressure pad
- 6 1 inch moisture pads
- 6 small adhesive knit sheets
- 1 large adhesive knit sheet
12

. Dr. Scholl's Molefoam Padding



Can be cut to size
Extremely soft
Protects well
Stays in place
Padding may be too thick for some
Another option on this list that is specifically designed for preventative wear rather than treatment. This is always a smart choice, since an experienced runner can feel hot spots coming and know that they have to nip it in the bud. This Molefoam Padding is extremely soft and plush. It will protect your foot by adding that extra level of padding in your shoe and can be cut to size as appropriate. Dr. Scholl's Molefoam padding will also remain where you place it without sliding around, making it great for treating specific areas.
Read more
Product details:
- Contains 2 sheets
- Moleskin + latex foam
- Made up of tiny air cells
- Won't catch on clothing
13

. Kinesio Tex Gold Tape



Light
Flexible and stretchy
Reduces pain
Stabilizing
Supportive
Waterproof
Aids in healing
Reduces chance of blisters
Some users had allergic reactions to the adhesive
May not last as long as advertised
The Kinesio Tex Gold Tape is more of a preventive measure than a treatment for blisters but can still aid in long term healing. It's a stabilizing and supportive tape that will fill in gaps and prevent hot spots from forming. This Tex Gold Tape barely feels like you are wearing anything at all, being not only flexible and elastic but also waterproof so you won't have to take it off to shower. Kinesio also designed this tape to last multiple days of wear without needing to be changed, which makes it a great investment. Put it on and forget about it.
Read more
Product details:
-2 inches wide by 16.4' feet in length
-Waterproof
-Sells in packs of 2
-Microgrip deep set adhesive
-Fingerprint Technology provides a deep massage
Criteria Used for Evaluation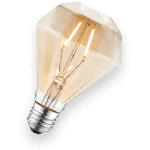 Consider Your Activity
It is worth thinking about the level of activity you are operating at. Are you an avid runner whose shoes have finally worn down and lead to blisters? Or are you a casual runner who just overdid it one time and got rubbed a little too much? Different activity levels and activities will influence what blister care treatments are right for you.
Socks and Shoes
If you are getting more blisters than normal or they seem to be a fairly common occurrence then you may want to reconsider your choice of socks and shoes. Blisters generally occur when your shoes rub your feet over a long period of time while you are running or working out. They are also more prone to blisters when they are wet and sweaty. So choosing socks that are padded enough to cushion your feet while also allowing for moisture wicking and good airflow can help protect your feet. Likewise, shoes that fit right and are supportive will reduce subbing and blistering greatly. So, think about your socks and shoes and see if something needs to change.
Other Factors to Consider


Comfort
The comfort of the type of blister protection you use is very important. If it's not comfortable, or causes even further irritation, you're not going to want to use it, period.
All of the products on our list reviewed highly as being comfortable to use. Be sure to take into account your individual needs: do you want something single use or that will last over time? Do you need to heal a blister you already have or are you getting ahead of the game with prevention? How often do you run? All of these things are important factors in making sure you choose a comfortable blister solution that is right for you.


Portability
One feature that is worth looking for when choosing blister treatments is that it is something that can be easily carried with you. Something that will fit in a backpack or pocket is a great choice because you can have it on hand to use whenever and wherever you need it! Be sure to check the packaging or container to make sure it will be good for transporting. You don't want a tube of something in your pack to burst all over everything and you don't want a bandage kit opening up and dumping out all in your bag and getting ruined. Make sure you get something portable and that is made for runners and people on the go!


Safety Hazards
If you have a sensitivity to any medications or are allergic to anything you are going to want to check the ingredient lists to make sure your treatment doesn't have anything that you're allergic to. Check for any ingredient you might be sensitive to or if you have been told by your doctor not to use certain products make sure you avoid them! If you are unsure about an ingredient and if it is safe for you to us, always ask your doctor before using to make sure. You don't want to do more harm than good so it is always better to deal with the blister one more day and get clarification if needed.


Ease of Use
You will of course want to find a treatment that is easy to use. Dealing with messy applications and cumbersome bandages is no fun. Make sure you make it easy on yourself and get a blister treatment that can be used quickly and easily while on the go! You don't want to be fiddling with scissors and tape in the middle of a mountain trail and you also don't want to be dealing with messy creams that won't apply right either. Keep things as simple and easy as possible so you can focus more on your run and less on your blister and what you have to do to it.
Frequently Asked Questions
q:

What is a blister exactly?

a:

A blister is when a pocket of fluid forms under the outermost layers of the skin. Running, walking, and hiking can all cause friction which is what causes blisters. Both shoes and/or socks can be at fault for this friction. Blisters first start out as "hot spots" which is a red and warm area on the skin that may start to sting or burn. A blister forms when this hot spot is left untreated. Moisture and excessive heat can also aid in the formation of blisters.
q:

How long do blisters last?

a:

This depends on their severity of course, but generally, blisters resolve within a few days if they are not further aggravated.
q:

Q. Should I pop it?

a:

There is no easy answer to whether or not a blister should be popped. It all depends on the circumstances. You need to weigh the risk of popping it versus what is to be gained. If you aren't actively walking on it or putting weight on it then there is no need to pop it. If you are, and it is causing you pain, you may consider popping it. The next important thing to consider is whether you have a compromised immune system. If you do, then it's best not to pop it. Do you have access to a clean environment and tool? No? Then don't pop it. Going to be walking through questionable/ wet terrain in the near future? Don't pop it. WebMD has a good set of guidelines for different scenarios like this and it's what we refer to when in doubt.
q:

How do I prevent blisters?

a:

The two most important steps you can take to prevent blisters from forming is to reduce or eliminate the friction that causes them and to keep your feet dry. Lubricants, powders, and antipersperants can be applied to the feet to help prevent blisters. These products help reduce friction, and therefore, the hot spots that lead to blister formation. Wearing two pairs of socks is another method used by many athletes to help prevent blisters and hot spots.

Wearing appropriate footwear can also go a long way in preventing blisters. Wearing thinner, lighter socks can also be helpful. Shoes should be the correct size. If your shoes are too small, the friction caused by tightness can result in blisters. If your shoes are too big, the friction from foot slippage can cause blisters.

Hand blisters can be prevented by wearing sport-specific gloves to help protect areas at high risk for friction.
q:

What causes blisters?

a:

Blisters are caused by friction that separates the layers of skin. This results in the breaking of blood vessels and the filling of the gap with clear liquid. The most common areas where blisters occur for athletes are the hands and feet.

There are many causes of blisters, including shoe rubbing and moisture. Blister formation can be noticed by the development of hot spots, which are irritated areas of the skin. They often appear to be red or bright pink and feel tender.
q:

How can these conditions be prevented?

a:

The following methods can help minimize the chances of you getting blisters.

Wear shoes that fit properly and comfortably
Wear socks with shoes
Use foot powder to help keep your feet dry
Wear gloves when you are doing manual labor or working with your hands
q:

When should I call a professional?

a:

The only reason to seek medical care for a blister is if it starts to show any signs of infection. If this occurs seek professional help immediately as complications can arise quickly.
q:

What should I do if the blister gets infected?

a:

First, it is important to determine if the blister is indeed infected. You will feel a noticeable increase in pain as well as be able to see the fluid inside change color from transparent to something more opaque or murky and yellow.

Your best option in the event of an infection is not to tamper with it, as it will likely only worsen the situation. If symptoms persist it's advisable to talk to your doctor. Blisters may seem mild, but infections can become serious business, so it is best to seek professional treatment.
q:

Should I stop running because I have a blister?

a:

This is something that you will have to determine on your own. It depends on your personal threshold for pain. With that said, it's a good idea to make sure the blistered area is at least protected if you are going to keep running. If it looks like it might break open, even if covered and protected, you might consider resting for a day to prevent further irritation. It should go down and dry out with time.

If you properly care for a blister, you will reduce the risk of infection, lessen the pain and still be able to run. Prevention is the best method, but if you do get a blister, the products above will help reduce the chance of any further pain or potential infection. We hope the information in this guide helped you address this issue.
q:

How much should I spend?

a:

There is no set amount for how much to spend on blister treatments, you know how bad your blisters are and how much you are willing to spend. It is best to get the product that best suites your needs and if you can spend more it is best to invest upfront in a quality product.
Subscribe to our newsletters