Best Football Gloves
last updated
Sep 21, 2019
If you are a football player or have a loved one who is, then you know just how important it is to invest in the best football gloves. When you go to look for a pair of football gloves you will find that the market is saturated—there are literally tons of options to choose from.
The best football gloves can be distinguished by the fact that they are really durable, comfortable, and provide you with just the right amount of
grip
. When you are out on the field you also need to make sure you have a pair of gloves that will help you have a good hold on the ball when you catch it.
So, if you want to make that catch and not worry about a fumble, make sure to choose wisely! Take a look at our list of the best football gloves below?
In a Hurry? The test winner after 12 hrs of research

Elite Tek RG-14
Why is it better?
Excellent customer service, 100% money back guarantee
Affordable
5 color options
Sporty look
Youth and adult sizes
Tight fit
In a
Hurry? Editors choice:

Test Winner: Elite Tek RG-14

5
Researched Sources
1.8K
Reviews Considered
12
Hours Researching
17
Products Evaluated
Features
Use
Durability
Fit
Comfort
By Default
Top 10 Football Gloves







Excellent customer service, 100% money back guarantee
Affordable
5 color options
Sporty look
Youth and adult sizes
Tight fit
Can be tight on thicker, bulkier hands and fingers
Not the best for the sport of curling
For an affordable alternative to the big name brands that tend to be fairly costly, while still looking for performance, Elite Tek RG-14 is here. These have a great look and have an incredible tackiness that will support your ball control and catching needs.
Read more
Features
These gloves are available in sizes that will work for everyone--and the fact that they come in five colors to choose from is just an added bonus.
Use
This is a tough pair that can hold up to tough, consistent use. When you think of how rough and tough this sport is, there is no avoiding wear-and-tear unless you are sitting on the sidelines. Noone who is reading this article is here to be a bench warmer, so the ability for a product to hold up to a beating is important, these can.
Durability
These are perfect for football players everywhere--and since they come in lots of sizes, they will work perfectly for almost anyone. The best part is that they are made of high-quality materials that make them built to last.
Fit
These will feel like a second skin as they will cover your hand and fingers tightly. If your child has a larger hand than the norm for his or her age, than it may be beneficial to look into the E-17s which provide a bit more wiggle room to slide in for the best fit.
Comfort
These might not have the flashy brand name that so many competitors on the market have, but they perform as though they are a luxury brand without the heavy price tag. They look good and have options available for varying sizes of hands.







Keep these like new with grip boost gel for a quick revival
Great price
Hot appearance
Made by the former professional football player
All weather option
Compression technology make a custom fit
Youth through adult sizing
The closure could be made to fit tighter
Can feel thin to some
Youth through adult sizes available, Grip Boost Stealth is a super-sticky product created by a former professional football player for the Baltimore Ravens, Matt Furstenberg in conjunction with experts. The real-life input along with scientific technology have combined to develop this high-performance, well-made glove. The polymerization technology covers the glove with the ability to stop a ball's rotational movement.
Read more
Features
The unique polymerization technology material that covers the glove has the innate ability to actually stop the rotational movement of a ball. The expertly constructed mitt uses a thin polymer later which allows for defined maneuverability so you will not be restrained
Use
Now, this isn't just unique it is really cool. If you have been in the sport for some time you have probably gone through your share of gloves as their performance and stickiness wears out. Even the most high-end options have an end date. This product uses a proprietary grip boost gel formula that you can use on these when you feel it is time for a revival to bring your gear back to new.
Durability
This product is purely awesome all around. It is a very innovative thing and is so different than the mainstream it is definitely a cool product to try out. There are multiple smart color and design options which are very hot and the price is a touchdown.
Fit
Using compression technology alongside large gussets allow for your best fit and even better feel when on so that you can be as natural as possible accentuating your athletic abilities.
Comfort
It may sound like some glop that will be a sloppy mess on your gear and on the ball, but it won't. You apply it, and it works its way into the product, you won't have any residual mess on your glove, clothing, or the ball. Pretty sweet.







Very grippy
Grip is part of material so it won't come off
Well-cushioned palms
Comfortable
Conform to governing body standards
Run small so order a size up
These are a high-quality option that comes at an affordable price. The grip is actually part of the material so you don't have to worry about it wearing off over time. User's were impressed with the comfort and cushioning that made it much easier to catch the football. They are durable and long-lasting as well, however, they do run small so we recommend ordering a size up.
Read more
Features
These are made of a material called CTack that makes them very grippy. Since the grip is part of the material it won't wear off over time. They also conform to all the regulations of the different governing bodies of football at all levels of the sport.
Use
These are best for receivers as well as tight ends and running backs who catch the ball a lot. As you can see they are pretty versatile in terms of position, but they won't work for all positions--so make sure to keep scrolling if you are not a receiver or tight end.
Durability
Users were pleased with how the gloves held up over time. They are constructed to be durable and utilize high-quality materials that truly have your back--or should we say your hand?
Fit
They do run a bit small so we recommend ordering a size up. If you are able to go into the store and try them on before you buy then definitely do so--if not just make sure you refer to the sizing chart before you order online.
Comfort
Users felt that the in-glove feel was good and that the amount of cushioning in the palm made it much easier to catch the football, and less painful when catching hard passes.
4

. Seibertron Pro 3.0 Elite







Affordable
Great for youths and adults
Tacky palms with padding for protection
Good fit
High visibility with bright colors
Funky attractive design
Four color options
The fingers can run longer
Fashion on display with the funky design patterns is what the Seibertron Pro 3.0 Elite offers in terms of aesthetics. Four color options, that can be used by youths through adults. They offer decent durability and just the right amount of flexibility.
Read more
Features
Maintenance is a breeze because these are machine-washable. If you are getting down in the mud, or you have the unfortunate, but so often occurrence of blood hitting your gear, you want to get that taken care of asap. These won't stop you from going hard and then cleaning up afterward keeping yourself ready for the next scrimmage or game.
Use
They can function not only as an option for a tight end but also defensive end too. There is really great stickiness that will assist catches, and if you need to get into defense mode the padding on the back ll offer good protection.
Durability
Because these gloves are constructed of high-quality materials that are built to last, they are definitely durable. For the most part, we found no consistent durability issues and actually found that most users find them to hold up really well.
Fit
These will have a pretty nice, snug fit that can be adjusted on the hand. These gloves are not super adjustable, however, so make sure you get the right size. If you can go in and try them on in person before you buy that would be ideal.
Comfort
The padding is just enough to provide that extra layer of support while not being overly bulky and the flexibility is not limited. Those of you who want a padded football glove will love this more minimalistic option.







Very grippy palms
Available with any NFL team logo
Comfortable
These are a great option for the young football player in your life. You can choose their favorite NFL team and they will come with that team's logo. These are for receivers, with grippy palms to help them catch. Be sure to measure your child's hand and check the sizing chart to make sure you get a good fit.
Read more
Features
These receivers' gloves have a grippy, tacky palm material that will help the user to catch the football well. They also come with the NFL team logo of your choice.
Use
They are meant for wide receivers, although tight ends and running backs who catch the ball a lot should also enjoy using them. Overall, they are a little versatile, but you need to make sure that they work for your position because they definitely feature specific.
Durability
Unfortunately, we did find some long-term use issues during our research. That being said, they are still relatively durable, so they aren't just going to break down on you straight of the bat. However, you will probably need to replace them by the end of the season.
Fit
They only come in one size so please be sure to measure your child's hands carefully and make sure they will be appropriate. If you are able to go into the store and try them on that would be the ideal situation for you to make sure you get the perfect fit for you.
Comfort
So long as the fit was good users found that these had a great in-glove feel to them. Based on user reviews, these football gloves not only look great but they are really comfortable and help you focus on your game rather than any discomfort.







Handsome, sporty style
HeatGear technology keeps your hands comfortable
Meets NFHS/NCAA/NOCSAE standards
Maximum breathability and sweat-wicking
Custom closure system
Stick palm using Grab Tack
Could use more protective features in the design
A whopping 19 color/pattern options with an urban composition, as only Under Armour can do. The HeatGear fabric used will keep your hands comfortable, wicking away liquids, and staying light, the Under Armour F5 provide a tremendous flexibility and moisture transit.
Read more
Features
These gloves are designed to live up to the expectations set up by several organizations--so you now that they have lots of additional features that will allow you to focus more on your game and technique.
Use
This is a glove you can wear on most any team, in college, or in any organization because it meets the construction standards as required by many verifying regulatory bodies. It meets NFHS, NCAA, NOSAE.
Durability
These gloves are made of high-quality materials that allow them to be durable and built to last. If you want a pair of gloves that you can count on for the long haul, then these are it.
Fit
The closure system provides a custom adjustment to allow you to make your fit as snug as you need for your maximum potential. The very sticky Grab Tack palm is put together in one smooth piece.
Comfort
The versatility that you get from a pair like this meeting all the necessary organizational standards is pretty valuable in itself. It is also helpful that it can function well in all types of environments and weather conditions/







The back is made from lycra and mesh with sectional padding that is molded
The palm is a combination of synthetic leather and Grip Tak
Impact jam pad
Wrist band and elastic wrist closure with molded rubber tab
Low profile velcro for a solid fit
Lineman gloves
For some these can seem more like linebacker gloves
Padding could be thicker
For a heavy-duty option, the Adidas TechFit has molded padding, Grip Tak, and overall construction that will protect your hands upon impact. More inferior models that may not have the amount of protection that these have built-in, could very well leave your hands at risk of breaking or other injuries during play.
Read more
Features
It will minimize vibration and shock in the hands throughout all the layers so that this jolt will have a light to seamless impact on your actual hand.
Use
This will allow you to catch the ball effectively and take off. They can take on a tremendous amount of force with the hard textile layer that will absorb that impact.
Durability
These gloves are designed to be super durable and built to last. They are made of high-quality materials so you know you can count on them.
Fit
The wrists have a wrap that will keep them solid and stable, with a substantial elastic closure that can help with adjustability and a more secure fit keeping your ability to perform high.
Comfort
The jam pad is located at the base of the palm so that there is an ideal combination of comfort as well as hand and joint protection. So, if you want some additional padding and comfort, you will absolutely love these gloves and should take a closer look at them to see if they will work for you.







Breathable and flexible mesh back
The mesh knuckles give greater freedom of movement
Adjustable closure system
The sizes tend to run smaller
Better on turf fields, do not function well in dusty conditions
Designed with a full-length palm along with a back made of light mesh, the Nike Vapor Jet 4 surely won't weigh you down when you are making plays. This pair is best suggested for youth and teenage athletes.
Read more
Features
This design is set up for finger safety with a solid outsole that can protect them from stubbing and other injuries. The closure adjusts well so you can get the right fit.
Use
The mesh knuckles are key to use your fingers easily and make adjustments in seconds. Thus, these are a great option for those of you looking for something that is versatile and that you can adjust at a moment's notice if you need to.
Durability
These gloves are definitely reliable and durable. They are a great pair of gloves designed for long term use. Make sure to take care of them as directed as well, in order to get something that will last you the long haul you need to make sure you take care of your gloves properly.
Fit
The closure can adjust to fit your preference and they offer just the right amount of tackiness. All in all, you can easily adjust this to your specific comfort levels of any given day--so whether you want them tighter or looser, you have the option to do so.
Comfort
They are breathable and have amazing flexibility. They have extra protection for the fingers and joints which makes movement in these areas easier and better controlled, it also makes them safer.







Perforated C-TACK helps with serious grip
PErforated compressed neoprene for added comfort
Mesh panel between thumb
6 color options
If you have a wider palm and shorter fingers, go a size up
A renovated design that gives a proper natural feel and a solid grip. The Cutters Gamer also offers valuable protection and nimbleness for receiver gear.
Read more
Features
The mesh additions allow for exceptional air circulation and ventilation as well as flexible, natural movement in the hands and fingers. These gloves are also available in lot of different colors for you to choose from, so you can look great without sacrificing comfort or performance.
Use
The perforated C-TACK material in the palms helps with movement, breathability, and of course, stellar gripping abilities. This perforation really ups the air circulation within the mitt.
Durability
Thanks to the durable design and high-quality materials, these gloves are definitely designed to last you the long haul. So, if you are looking for a pair you can use to train in and play in for the next few training seasons and football seasons, these are definitely up for the challenge.
Fit
The tackiness is top-notch. Even out of the package, you will be able to feel the stickiness and when you wear them in play action, you will see how that flexibility and tackiness work together providing your hand supreme abilities in catching and controlling the ball to make plays.
Comfort
There is added comfort through the compressed neoprene that also has a bit of stretchiness that allows for maximum movement in the hands and fingers. There is a panel between the thumb and the backhand where the mesh is used that not only adds to that ability for greater movement but it also ups the breathability factor.







2 color options
Made for adults
Made for linemen
C-TACKTM in the palm and fingertips provides grip and protection
Tons of wrist support with a double wrap feature
Compressed foam padding
Perforated gussets
Stitching on the inside of some of the fingers can come loose after repeated use
A newly updated lineman model, the Cutters Force has a compelling amount of protection. Even with the added padding this product is flexible and even gives a light feel. It gives you significant control and power when you are blocking and tackling.
Read more
Features
They are machine washable so after a grueling practice or a close game where you are constantly at work, these can easily be tossed in the wash. This easy cleaning helps them stay healthy, clean, and ready for the next battle.
Use
These are fairly priced for the amount of padded protection using foam that will mold to your hand allowing excess comfort and freedom of movement.
Durability
The durable design these gloves feature is definitely one you can expect to last you the long haul. Make sure to refer to the care instructions that come with these gloves to ensure you get the most out of them--if you take care of your football gloves, they will certainly return the favor.
Fit
The wrist closures are double strapped to give you the adjustable fit you want as well as the added joint protection you need. Overall, if you want a pair of gloves that fit both securely and comfortably, these are a great pair of football gloves to look into getting.
Comfort
There is compressed foam padding on the back to keep your hands and fingers protected while also allowing for free movement. The padded palm patch also gives additional hand protection.
Criteria Used for Evaluation
Expert Interviews & Opinions
Most Important Criteria
(According to our experts opinion)
Experts Opinion
Editors Opinion
Users Opinion
By Default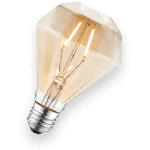 Think about your position
Not all football gloves are the same, some are more padded while others are thin and the palm is enhanced for grip. Try to think about your position to find which gloves are for you.
Like if you're a receiver, you would choose the thin and sticky gloves, to catch the ball easier.
Get used to them
Be sure to wear your gloves a few times before wearing them in practice or games to be sure that they're broken in and you're used to them. In general, football gloves don't need a lot of breaking in, the most important thing is that you're used to how they feel.
Other Factors to Consider


Materials
The upper portion of the glove will generally use leather. Years ago, it was common for plastic and synthetic fibers that don't provide a lot of breathabilities and can really cause heat to be retained within. Whereas, leather gives a good amount of air circulation that can rid the inside of hot air keeping your hand's dryer and more comfortable.
The other nice thing about leather is that is has a good amount of innate flexibility, and this natural material also can almost mold itself to the contours of your hand over time for a more customized, worn-in fit. Additionally, leather is known for ruggedness, so the durability factor is there.
When compared to synthetic materials, you may spend more upfront on the leather but you are going to get a longer lifespan and less breakdown. Synthetics can degrade much quicker meaning you will most likely need to buy multiple pairs over the long term. The material that is used for the sticky grip in a good quality pair of gloves comes from a combination of Cabatta (a type of leather) and latex.
This combination of materials makes for a highly flexible and supremely tough glove with maximum endurance for tough consistent use and a long lifespan. Not only is Cabatta breathable, but it is intensely functional in dry as well as in wet environments. Alternate options that are less expensive would include purely latex options which will be easier on the wallet and provide good stretchability and a ton of flexibility.
The downside, is when it precipitates, get ready for that all-important grip to be reduced and even become slippery. At the end of the day, you need to make sure you take a look at the materials that they are made of and compare that to the needs you are looking to meet with the football gloves that you end up in investing in.


Brand
Brand recognition can be a powerful thing, and it is important to remember that just because a brand is tagged to a product doesn't mean it is the best. That being said, the gloves on here are some of the best currently available to choose from--and you will definitely recognize some of the brands.
If you have a favorite brand, there is nothing wrong with you checking those out first, but we want you to have an open mind and consider other options as well. While there is no one size fits all when it comes to the best football gloves, there is a pair out there that is designed to cover all of your needs.
If you play professionally or plan to, you will see that we have brands on our list that follow strict glove requirements that professional athletes also have to abide to. At the end of the day, you need to remember that the brand doesn't make the glove and a pair that is more expensive doesn't make it the best.
You can be loyal to your favorite brand and still check out other options out there. Take the time to try on the gloves if you can--and go ahead and return or exchange it if the retailer you purchased them from allows for it. All in all, you want to make sure you get something that actually works for you and not just invest in the brand that you like from the get-go.
Frequently Asked Questions
q:

What is a receiver glove?

a:

Have you ever heard of the term "sticky" when it comes to football gloves? A receiver is going to be someone who is trying to catch the ball in the easiest to most unimaginable situations. Sometimes when you see a miraculous catch, and impossible grab, it looks like beauty and magic. How does someone achieve such feats?

The part is the person's sheer athletic abilities and talents, the other part is their gear. Gloves that are made for catching are going to have tact. They use sticky palm and finger materials that allow for a solid grasp as well as control on the ball. These will be flexible to allow your hand and fingers full range of motion and strength.

Today, there are many options out there that are really good and can appeal to players' personal flair and style. So, if you want to look good and still have an effective football glove that will ensure you never miss a catch--then you can trust we have an option just for you featured in our list of reviews above.
q:

How do I go about picking the right pair of gloves for myself?

a:

The position you play will always be the first and foremost factor that will determine which glove you should look into. When you are looking for the edge in your game and are training to succeed at the highest levels it is important to find the best, specialized glove that is made to exactly match the needs of the position.

A secure fit, that is tight enough without being too constricting, a good amount of breathability and a reliable secure closure system that will hold up at all times is the key. You also want to make sure that you can have a wide range of movement and greater flexibility to get the best overall grasp on the ball.

If you aren't a super athlete or you are new to the sport and trying to figure out what position is best for your talents, you may want to start out with an all-position glove. These are general gloves that can provide a moderate level of performance for every position, lineman all the way to the receiver.
q:

What is a lineman glove?

a:

A lineman is a position that spends most of the time using the hands to push and fight off the other team. There is a lot of strong physicalities and a lot of arm and hand use, so the main concern is protection. The design of these gloves needing protection as their foremost construction criteria makes them much different than that of gloves meant to catch balls.

It is critical to protecting those hands and fingers because these are your weapons, your tools, your most valuable gear. The likelihood that they could get smashed under another player's foot, or stuck in a facemask is a reality of this position. Therefore, these should be thicker and have appropriate protective padding.

Even though these will be bulkier, they shouldn't be rigid, a lineman still performs the best when there is flexibility built-in. Here too, you want a solid fit that will stay put, without being too tight or restrictive. So, if you can get into the store and try these gloves on before you buy, then that would be the ideal thing to do if it is possible.
q:

What type of protective equipment should I invest in?

a:

Football is a very intense, contact sport where players excessively crash into each other, tackle and stack upon each other, lunge at each other and hit the ground hard. There is an absolute necessity for protective wear. Helmets, cleats, extra padding, gloves, braces, compression sleeves, and mouthguards are all pieces of protective equipment you will encounter when you engage in the sport.

For the most part, much of this is specifically for protection. Some of it can play both roles of protection and performance. At the end of the day, you need to make sure you get the gear that works for you and that offers the right amount of protection that you need. Just remember to keep your needs at the forefront of your decision-making process.
q:

What is the NOCSAE?

a:

NOCSAE stands for the National Operating Committee on Standards for Athletic Equipment. This committee is a US-based, non-profit organization set up to find ways to make sports safer. This committee seeks to reduce death and injury through specific, researched standards and associated certification requirements instrumental in the design and construction of athletic equipment.

Any equipment which meets NOCSAE equipment can reduce an organization's liability which is why most schools and universities will utilize equipment that has this backing. Research done by NOCSAE has shown that when using equipment that meets the NOCSAE standards, it results in fewer fatalities and brain injuries during athletic play.

At the end of the day, the best football gloves will increase your safety and ensure that you get the protection that you need. They will typically--if not allway--meet these standards, so you can feel confident that the gloves are designed to work for you. All in all, make sure you invest in a pair of gloves that deliver the protection you need without sacrificing your performance.
Subscribe to our newsletters