10 Best Gas Grills Tested & Compared
last updated
Jul 06, 2019
If you're on the hunt for the best gas grills, then you've come to the right place. After a lot of researching, we've narrowed down our picks—so check out the Pros and Cons of the grills that made it and what to look out for before buying.

Gas grills have come a long way over the years. Gone are the days of the difficult to clean and less than appealing grills from years ago. Nowadays, gas grills are sleek, easy to use, and available in a variety of sizes for you to choose from.

If you're looking for the best gas grills, look no further. The grills on our list vary in price and are made of high-quality and durable materials that ensure they're built to last. If you want to get the best bang for your buck, you need to get one of the grills below!

Bon Appetit!
In a Hurry? The test winner after 11 hrs of research

Weber Spirit II E-310
Why is it better?
Highest heat consistency score
Sears, roasts, and grills
Cooks up to 12 burgers at a time
Can hold 4 additional patties in the warmer
Great for families and get togethers
Grease management system
Compact size
Highly durable
10 year warranty
30,000 BTU's of heat
In a
Hurry? Editors choice:

Test Winner: Weber Spirit II E-310

7
Researched Sources
1.2K
Reviews Considered
11
Hours Researching
15
Products Evaluated
Size
Features
Versatility
Portability
Value
By Default
Top 10 Picks



Highest heat consistency score
Sears, roasts, and grills
Cooks up to 12 burgers at a time
Can hold 4 additional patties in the warmer
Great for families and get togethers
Grease management system
Compact size
Highly durable
10 year warranty
30,000 BTU's of heat
As the top-rated gas grill for this year, the Weber Spirit II E-310 comes highly recommended and has earned the number one spot on may list besides ours. It has earned the highest heat consistency score and comes with many additional features that make it multi-functional and highly versatile. Its predecessor also has a spot on this list, which demonstrates what a great choice this grill and company truly is.
Read more
Size
This grill offers 529 square inches of cooking space, which fits up to 12 burgers on its main grill and an additional 4 patties on the warmer. While this is not the largest option, it is more than enough for family BBQ's and allows you to get a lot grilled in a short amount of time. Its full dimensions are 52 x 26 x 57 inches.
Features
This gas grill offers several useful features, and it sears, grills, and roasts. It has ample grilling space in which you can easily cook quickly for a large family or get together. It features the GS4 grilling system, which has a grease management system, an improved infinity ignition, and porcelain-enameled cast iron cooking grates. It is the perfect size for any patio or porch space and is easily portal thanks to its large wheels. This grill is also highly durable and utilizes high-quality materials and is built to last.
Versatility
This grill has three burners with 529 square inches of cooking space and 30,000 BTU of heat, and reviewers remarked that they were able to sear things well on high heat while also cooking low and slow.
Portability
While the Spirit II does have wheels, it's not really portable, and people remarked it's best to have someone help you move it even just a little way.
Value
At $500 this is an excellent gas grill option. You can get it as a propane grill if you prefer. It also comes with a 10-year guarantee.
2

. Napoleon Prestige Pro 500



Composed of high-quality stainless steel
Plenty of excellent rotisserie attachments
Sizzle Zone is great for searing
Smoker included in the rear of the grill
High-powered main burners
Grill stays hotter towards the back of the grill
Warming rack warps if left attached while using rotisserie
cast iron grates in Sizzle Zone can burn meat prematurely
Napoleon is Canada's version of Weber: a household name that sets the backyard grilling standard. The Napoleon Prestige Pro 500 Gas Grill is a high-quality cart-mounted gas grill at a great price. It comes with plenty of features so grillers can cook plenty of different foods and have it all come out tasting great.
Read more
Size
The Napoleon Prestige Pro 500 Gas Grill comes with 500 square inches of main cooking space, plus 260 square inches of warming area for a total 760 square inches of cooking area.
Features
There are four stainless steel tube burners with up to 48,000 BTUs. Each burner can be lit either individually or all at once with reliable ignition. The stainless steel wave cooking grate provides excellent sear lines for restaurant-quality food. The grill also comes with a stainless steel rear infrared burner with 18,000 BTUs that can function as both a smoker for smoking or roasting with the rotisserie kit discussed below.
Another of the Napoleon line, this grill also has a "Sizzle Zone" side grill. It can reach over 1000 degrees and sears two steaks very well. Unlike some infrared grills, the temperature on this one can be reduced which is a great feature for cooking things slow and low or keeping them warm. The Sizzle Zone has a heavy cast iron grate, just like the Rogue, which can burn the meat prematurely. Reviewers replaced this heavy grate with a wire metal grate which slows the cooking time. By flipping the meat often, buyers can produce restaurant-quality steaks with no problem.
There are four stainless steel burners over the main burners, plus three more in between the burners to reduce hot spots and providing more surface area for juices to vaporize on. One unfortunate side note is that the heat still seems to remain hotter towards the back of the grill.
The stainless steel rotisserie burner comes with a rotisserie motor, spear, counterweight, and two forks. A basket is available for purchase that will wrap around the spear, plus an available attachment that will hold kebab skewers on the rotisserie itself.
Versatility
The main burners have 12,000 BTUs, the rotisserie burner has 18,000 BTUs and the infrared side burner has 14,000 BTUs. The grill comes with plenty of high quality 304 stainless still, including the grilling grates, plus in the roll-top lid. The lid comes with a second layer of stainless steel to help trap heat. There are multiple zones which let you cook different things at different times and temperatures.
Portability
Thanks to the wheels, this grill is pretty easy to move around despite its size.
Value
This is an excellent mid-level grill with plenty of functionality. With grilling, smoking, searing and rotisserie options, this a fantastic go-to grill for all outdoor grilling needs. And at a great price, buyers can't go wrong. It does have a higher price tag, but the grill is designed to last, so buyers will get their money's worth time and time again.
3

. Coleman RoadTrip X-cursion



285 square inches of cooking space
Can be assembled in about 45 minutes
Collapsible and compact—can fit in the back seat of a car
Interchangeable cooktop
Easy to clean
20,000 BTU's
Ignition button system
Lid doesn't fully close
No built-in thermometer
No storage space or additional trays
This is one of the best portable grills out there. It' fun, simple, and easy to use, features a collapsible design and goes just about anywhere, and is super affordable.
Read more
Size
This grill's dimensions are 33.8 x 13.5 x 19.1 inches, weight 51.2 pounds and features 285 square inches of grilling and cooking space.
Features
Although it's portable, this simple to use grill is highly effective and has additional features you will love. It has an interchangeable cooktop--it comes with grill grates but you can swap it out with stove grates or a griddle top, both of which you can purchase separately. It also has 2 adjustable burners with 2 different temperature zones to choose from. It's ignition button system also eliminates the need for any lighters or matches and makes it even easier to get everything started.
Versatility
This grill delivers 20,000 BTU's and 285 sq inches of cooking space throughout and is easily adjustable for high heat searing or low ans slow cooking..
Portability
Its collapsible design allows it to become compact enough to fit comfortably fit in the back seat or trunk of your car, which means you can take it virtually anywhere. This grill is also easy to clean and comes with a removable grease pan so you can easily clean it after each use.
Value
This grill comes at a great price given its portability, durability, and cooking space and options.
4

. Char Broil Performance 475



Terrific grate design
Durable
Easy to clean
Great side burner
Many manufacturers are trying to build quality grills under $200 and the industry is getting rather competitive. Enter the Char Broil Performance 475 4-Burner Cart Gas Grill. While the power output may be lacking, the cast iron grates more than make up for the issue. Food cooks very well on this model and the side burner is more than just decoration. It can cook full meals while adding to the main cooking area.
Read more
Size
The Char-Broil Performance 475 4-Burner Cart Gas Grill comes with 475 square inches of cooking space, plus it includes 175 square inches on the Swing-Away Rack available above the main cooking area. The whole grill weighs approximately 104 pounds which is relatively light for a gas grill.
Features
With four burners included in the grill, the Char-Broil Performance 475 4-Burner Cart Gas Grill only puts out 36,000 BTUs across four 9000 BTU burners. For proper cooking, grills need 47,000 BTUs (100 BTUs needed for every square inch of cooking space). Therefore, the grill is lacking in energy output which can cause unevenly cooked food.
The grates with this grill are terrific. They're made out of high-quality cast iron at just the right thickness to help disperse the heat. The cast iron retains heat better than stainless steel and disperses it across the surface much faster and more efficiently. With the grates filling in for the lack of heat, food comes out tasting great. The side burner puts out 10,000 BTUs, but it is made with the same high-quality grates and has a smaller surface area. This means there's a better power-ratio so it can also cook steaks.
The Swing-Away Rack can be used as a warming rack or it can fold away into the lid for storage. It can also be detached if you want it completely out of the way.
Versatility
The versatility of this model is good but not great. As mentioned power output is a bit low, so searing steaks really well can be difficult, although the side burner can work well for that believe it or not because it has the same heat output in a smaller space.
The grill itself is made with 430-grade stainless steel which is typically reserved for the infrared model showing this grill was built for durability. However, the cart is made out of thinner steel in order to cut costs which should be kept in mind.
The main four burners put out a total of 36,000 BTUs which traditionally is not enough. They should put out at least 47,000. The side burner puts out 10,000 BTUs which isn't much, but it's made of the same grates as the main burners and has a smaller surface area to make up for the lack of power.
Portability
This gas grill has wheels that allow you to easily move it around, although you certainly won't be packing it up in your car to take with you.
Value
Even though the power output was lacking, the grates make up for the heat dispersal issue by retaining heat and spreading it evenly over the main cooking area so food is cooked appropriately and evenly. Everything else on the grill is great, and for the price, this grill is a great deal.



Cost-effective
Large cooking area
Separate burger cooking side
Durable
Wheels so you can move it around easily
Too big for smaller spaces
When we did our research for this page this time around, we found that this grill was found in almost every other recommendation we could found. We sifted through hundreds of reviews and found that this gas grill deserves a spot on our list—which is why it is here!
Read more
Size
This is definitely a larger grill that will take up quite a bit of space, so make sure it will work with your space before you buy it. It offers 513.3 sq. inches of space for you to cook on—so it is definitely roomy enough for larger grill outs.
Features
As far as features, this gas grill is able to cook much faster than your traditional gas grill. It also has 4 burners made of stainless steel along with a side burger burner—so you can cook everything at once if you want to.
Versatility
When it comes to versatility, we found this one is a great option for those of you who want to be able to grill several different things at once.
Portability
Although you certainly will not be able to pack this grill in the car and take it with you on your next camping trip, you will find that this gas grill is still easy to move around your space since it has some wheels attached to the bottom.
Value
Given the size, features, and storage space that this gas grill has to offer, it is actually available at an excellent cost-effective price. It is comparable to some of the more expensive grills you have to choose from--but at a portion of the price.



Infrared sear and rotisserie zones
3 burners that provide 20,000 BTU's of heat each
Electronic ignition system
Double lined hood to retain heat and flavor
Interior lights
Wheels
Sleek design
Takes up a lot of space
Expensive
If you are looking for a luxurious high-end option that will last you for years to come and offers numerous cooking features, then the Delta Heat Grill is the perfect option for you. This grill is pricey, but can do virtually everything and will help you entertain large parties easily.
Read more
Size
This grill offers 525 square inches of grilling space and 174 square inches of warming space.
Features
This grill features 3 gauge stainless steel U burners along with a ceramic radiant grilling system. It also provides you with an infrared sear zone as well as an integrated rotisserie burner where you can cook up a whole chicken. It has an electronic ignition system, so you won't need any matches or lighters to get it started. Its double lined hood also allows it to retain heat and preserve the flavor of your food. It has a double door cabinet and interior LED lights so you can continue cooking even after the sun has gone down.
Versatility
This grill has 3 burners, each of which produces 20,000 BTU's of heat--for a grand total of 60,000 BTU's. Reviewers were able to maintain different heat zones on the grill for different cooking styles. It also has wheels, so you can move it around if you need to.
Portability
Easy enough to move around your space so you can switch up where you put it or store it in a certain spot.
Value
Expensive, but well worth the investment if you are looking for a grill that has all of the additional features this one has to offer.



Easily portable
Legs fold up
Compact
4 different burners
Large cooking area
Versatile
Packaging issues when ordered online
If you want a restaurant quality grill to feature in your next cookout, this Blackstone may appease everything you are looking for. Its flat top is large enough to cook anything and its sleek and modern design will add the perfect flare to any space you put it inside—whether it is your backyard or your outdoor porch or deck.
Read more
Size
This grill features 720 so. inches of cooking space—yes, I said 720. It offers the perfect surface area to cook anything you want—from your favorite breakfast foods to your perfect steak, you can grill away to your heart's content with this grill.
Features
One of the best features this grill has to offer the additional storage shelves it has to offer. It has a bottom shelf as well as two separate side shelves for you to put everything you need to cook your meal. It also has four different burners that you can control separately. The grill offers a 60,000 BTU's when you account for its full potential.
Versatility
As we mentioned above, you can literally cook anything you want to on this grill—so don't worry about not being able to cook your favorite meal on this one.
Portability
If you want a grill you can easily move around or even take with you camping, you will love this one. It is sleek and compact and has legs that will fold up for easy storage. The wheels also make it easy to move around from spot to spot.
Value
For the price, you will find that you get a great grill. It is averagely priced for grills, but more on the pricier end of the average spectrum. It offers tons of features, storage, and is incredibly portable—so you can trust that this grill is an excellent investment.
8

. Dyna-Glo Smart Space Living 3-burner



Affordable
3 burners with 12,000 BTU's each
Durable
Push button ignition system
Retains heat and flavor
Comes with a cover
May rust over time if you don't keep it covered
Does not have additional features such as the ability to roast or sear
The Dyno-Glo is an excellent option for those of you looking for something affordable that is also durable and effective. This grill is easy to use, compact, and has wheels so you can move it around easier.
Read more
Size
This grill offers 390 square inches of primary cooking space and a total of 507 square inches in total area for cooking space. Its total dimensions are 22.82 x 49.14 x 45.05 in.
Features
This grill button utilizes an ignition system that is easily activated with a push button. It also has porcelain enameled cast iron grate for optimal heat and flavor retention. It has additional storage space such as tool hooks, side shelves, and a towel bar. It is made of highly durable materials and comes with a high-quality cover so you can safely store it outside while protecting it from the elements.
Versatility
The compact size, which is perfectly designed for small patios and decks, still lets you cook on both high and low heat, although users found it difficult to consistently keep the flame super low. It has 3 burners that provide 12,000 BTU's each and a hood with a double wall liner that allows it to retain heat. Also comes with a temperature gauge.
Portability
Although bulky, this grill does come with wheels that make it easier to move around in your porch or back yard.
Value
Highly affordable and comes with a lot of great storage and heat retaining features.
9

. Weber Genesis II LX S-240



Designed with GS4 grilling system for functionality
Dependable infinity ignition
Grease system directs grease away from burners
Plenty of storage space
iGrill-capable
Temperature gauge in hood may be too high for an accurate read
Expensive
The Weber Genesis II LX S-240 Gas Grill is built well and designed to last. It's a smaller grill compared to many on this list, but don't let the size fool you. It has plenty of functionality and turns out evenly cooked food every time.
Read more
Size
The Weber Genesis II LX S-240 Gas Grill main grilling area has 380 square inches of cooking space, plus a second grilling area with 114 square inches of additional space.
Features
The grill consists of the new GS4 system which includes an infinity ignition, brand new stainless steel high-performance burners, revolutionized flavorizer bars with a flame-view window and a grease management system. It comes with two stainless steel, high-performance burners with 29000 BTUs. The grill includes 7mm stainless steel cooking grates as well as stainless steel heat deflectors that retain and distribute heat evenly for proper grilling.
The side burner comes with 12,000 BTUs of power which is more than many side burners on this list. This is plenty for cooking additional steaks or burgers. The included warming rack inside the main grilling area adds an extra 114 square inches for a total 494 square inches of cooking space. This space can also help keep food warm while the rest of the food is prepared. The grease management system is a minor side note but a terrific feature as it directs grease away from burners for easy clean-up.
The cabinet comes with two interior shelves for storage, and the propane grill is stored on the side of the grill which frees up interior space. There are an additional two shelves on the side for adequate prep space, plus the left shelve folds down for storage. It also comes with iGrill capability so you can manage your grill on a mobile device.
Versatility
Highly versatile and customizable, this grill gets high marks from reviewers for being able to cook many different foods at different temperatures. The main two burners come with 29,000 BTUs and the side burner includes 12,000 BTUs. The warming rack adds additional 114 square inches inside the main grilling area. Two side tables add proper space for prep.
Portability
Despite its size, you will find that the wheels on this gas grills make it really easy to move around and set it up where you want the grill to be. While you won't be packing it up for your next camping trip, you can certainly move it around in your space.
Value
The Weber Genesis II LX S-240 Gas Grill is a great entry-level grill that provides dependability. It doesn't have any extra bells or whistles, but it cooks great food evenly and quickly. It may have a higher price tag, but with the price comes great quality. It also comes with a limited 2-year and 10-year warranty, depending on the part, for added peace of mind.



Terrific grate design
"Sizzle Zone" for added cooking space
Double-walled hood for heat retention
"Sizzle Zone" is comprised of cast iron grates which some reviewers said cooked food unevenly
The Napoleon Rogue 425 is a smaller and slightly stripped down version of the Napoleon Prestige which is also included on this list. It's designed with quality material, it comes with plenty of cooking space, and turns out high-quality, evenly cooked food every time.
Read more
Size
The Napoleon Rogue 425 Gas Grill comes with 425 square inches of main grilling space, plus 200 square inches side searing space for a total 625 square inches of total grilling area.
Features
The grates are made of long-lasting, high-quality 7.5mm stainless steel rods with Napoleon's iconic wave pattern. It also comes with five stainless steel heat tents which cover each burner and the spaces between them. This helps sizzle any drippings for enhanced flavor by transferring the moisture back into the meat. The heat vents also help disperse the heat evenly across the grill.
Napoleon also included their "Sizzle Zone," generally known as a sear burner, a 9,000 BTU infrared burner included in the left side shelf. Most gas grills include these sear burners in the main cooking area. But this setup provides two separate cooking areas that can be used at the same time. This is great for meats that will need two distinct temperatures for proper cooking (reverse sear steaks, for example).
One setback, however, is that the sear burner is made of cast iron which makes definitive grill marks that strongly contrast with the rest of the meat: this means that a lot of the meat will be left undeveloped.
Versatility
Each of the three main burners is 12,000 BTUs each. The "Sizzle Zone" consists of 9,000 BTUs and is located in the left side shelf. This means that you can easily sear meats and other items while slow cooking others.
Portability
This is definitely a bulkier grill, although it certainly is not the largest gas grill. The wheels, however, make it easier to move around although this one will be more difficult to maneuver due to the quality of the wheels.
Value
This is a great grill for the price. The lid is designed to retain and hold heat well. It provides multiple grilling-style options with plenty of cook space to feed a whole family at once. The price is at the higher end, but for good reasons. It's a high-performance grill set to deliver.
Criteria Used for Evaluation


Size
Choosing the right grill size is an important thing to think about because it determines if a grill will fit your needs. If you have a larger family or will otherwise will be frequently feeding large amounts of people will want to get a larger grill. For our ratings of these criteria, a higher score means a larger grilling surface.
That being said, it is important to note that is not all you should consider when you consider the size of your future grill. If you have all the space in the world, then you might be able to consider any size grill. However, if you have limited space to work with, then you will need to consider the more compact option--maybe even the more portable gas grills.
If you want a grill you can take camping--and don't want to invest in two separate grills--then you will want to take a look at the sleek and compact grills that may fold up or collapse for easier storage when you travel. Regardless of what you are looking for, make sure to outline all the uses you want to get from your grill and where you want to keep it in order to properly evaluate the size that you need.


Features
It's important to ensure the grill's features will meet your specific grilling needs. For example, If you like to cook steaks often you will need a grill that gets really hot for searing the meat, and if you like to make bbq, you'll want something that will let you cook at a nice low temperature for a long period of time.
There are also grills that offer several other cooking options such as roasting and/or include a rotisserie kit. On the other hand, if you are simply looking for a gas grill that will allow you to cook burgers, for the most part, you may be able to purchase a more affordable grill without a bunch of extra features.
When it comes to features, the most important thing to remember is that you need to get a grill that offers the features that you will make use of. Too much or too little can leave you unhappy with the grill that you choose to get. If you are picky from the beginning you will end up with a grill you won't mind using for the next few years.


Versatility
If you want to be able to use your grill for more than just grilling burgers, for example if you want to go low and slow while making bbq, or even cook a pizza on your grill (which is amazing, you need to try it), being able to easily control the grill's heat over different parts of the grilling surface is extremely important.
If a grill has limited BTUs, it won't cook as quickly, especially when there is more food on the grill or when cooking denser meats like whole chickens or roasts. For these criteria, we looked at whether or not a grill will allow you to manipulate the heat over different zones of the grilling surface. In the end, you will need to consider what your cooking needs are to determine if a grill is right for you or not.
When we looked at versatility we also took a look at whether or not you can take it with you camping or to a friends house. We will talk more about that in the next section, but in terms of versatility, this is also worth a mention. Make sure you get a grill that covers all of your needs--including whether or not you want to be able to pack it up and take it with you wherever you go.


Portability
Does the grill's design make it easy to move it around your deck or patio or even to take with you to a park or the beach? Pro tip: just because a grill has wheels doesn't necessarily mean it's simple to move, especially on rougher surfaces. If you will be keeping your grill in the same place this feature may not be important, but if you want something portable then we recommend you research the grill's portability.
We've done a lot of this work for you already. The portability score for each grill in our reviews is higher the easier a grill is to move or even take with you. The grills that scored higher on this list were not just the models that could be folded up and taken with you wherever you go. instead, we also took into account if you can move them around.
Most of the selections on our list of top 10 best grills have wheels. These wheels make them easier to move around in your backyard or porch, so you can set your grill wherever it is most convenient for you to put it. We also considered how effective and maneuverable the wheels were--no one wants a grill with a sticky wheel!


Value
We'll summarize the previous sub-topics to help you decide if the grill will meet your cooking needs as well as let you know if there's a warranty included from the manufacturer. Some of the grills are entry level while others are mid or luxury models, which will be mentioned in our reviews.
The price doesn't always reflect the true value of a grill, however, as there can be a wide variance if the quality of the materials, construction, bonus features, etc. that contribute to to the overall value of a product. If you only need a grill for grilling burgers for a few people to focus on a less expensive grill without all the bells and whistles.
Keep in mind that at the end of the day the overall value of the product really depends on your specific needs and preferences as well as what you get out of using that specific grill. Make sure to keep your needs at the forefront so you can be sure you are investing in a grill that will last you for the long haul and that you will be happy you bought.
Expert Interviews & Opinions
Most Important Criteria
(According to our experts opinion)
Experts Opinion
Editors Opinion
Users Opinion
By Default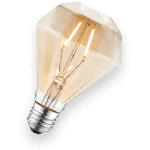 Surface area
The cooking surface area is what will determine whether or not you can host big parties efficiently or not. If you like to entertain, you will definitely want a grill with a large cooking area for you to work with.
Storage Space
A lot of the gas grills on our list offer additional storage space for you to keep all of your prep ingredients--which is really helpful for those of you who hate having to run in and out of the house to go get something.
Other Factors to Consider


Capacity
Before buying your new grill it's important to think about how many people you'll be feeding. If you're cooking for more than a few people, you will probably need a grill that includes at least four burners. Two or three burners is best for a small family, but more people than that and there won't be enough power to evenly and properly cook your food.
If you're one of those people whose living spaces have to be just so, you'll be thinking about the style and appearance of a grill before you buy. We think that these days most grills look pretty cool, and our list includes a variety of styles and finishes. You should be able to easily find a grill that will fit in with your outdoor decor.


Weather Resistance
If you want to keep your grill looking and working well for years, you'll want to think about how weather resistant it is, where you store it, and if you'll be keeping it covered. Even if you'll be keeping your grill under an overhang or another outdoor shelter if you want it to last for as possible think about keeping it covered when it's not in use.
Some of the options on our list come with covers, but the covers are also affordable, pretty standard, and easy to find. Other things you can do to keep your grill like new is to buy one with weather resistant materials to start with, keep it under cover while outside, and using a cover. If you live in a part of the world where the water likes to surprise you--this is important to consider.
Remember that you can also purchase protective covers to ensure your grill won't rust or break down from the outdoor elements it is exposed to. if you have a foldable or easy to store grill, you will want to take advantage of that and put it away when the grill isn't in use in order to protect it and prolong its life.
Frequently Asked Questions
q:

How do you monitor food and grill temperatures while using the grill?

a:

Some grills come with hood thermometers to gauge food temperature. However, these are sometimes too far away from the heating element or food to properly gauge temperature. An external or hand-held thermometer may be the best way to go if you're unsure.
q:

How do you clean a gas grill?

a:

Sometimes, depending on what was cooked last, scrubbing your grates with a grill brush will be enough. We like to let the grill get nice and hot for 5-10 minutes and then use a wire grill brush. In addition, you will need to deep clean your grill once or twice a year or more, depending on how frequently you use it.

Always ensure that your grill is unplugged during cleaning and follow the instructions provided from the manufacturer. This ensures you safely clean your grill as well as prevent any damage you may cause if you don't follow the directions.
q:

What's the best way to store the grill?

a:

Many grills come with grill covers that you can use when storing your grill if you need to leave it outside. Other users choose to bring their grill inside when not in use or during the cold season which may be the best way to keep your grill in good shape.
q:

Can gas grills travel in a car?

a:

When you first buy them most gas grills will easily fit in their original packaging in an SUV or truck. Once it is assembled, some caution is needed when transporting your gas grill. Make sure the grill is well secured with ratchet straps and/or bungee cords so it won't slide around or fall out of the vehicle during travel.

That being said, there are a couple of travel gas grills to choose from on our list that is compact and easily transported. For the purpose of our list of top 10 best gas grills, we made sure to include portable options as well--so there is something on there for everyone!
Subscribe to our newsletters