Best Gel Nail Polish That You Should Try
last updated
Mar 19, 2019
Women all over the world enjoy showing off their style, their personality, and their beauty profile with the clothes they wear and the products that adorn their bodies. Some women have it all together, with perfectly
manicured hair
, attractive clothing, and most of all perfectly colored and maintained cuticles. For many who use their hands hard, it is dumbfounding to understand how one can have such perfect nails at all times. however, if you have the interest, you can skip the
salon appointment
times and the cost and give it a try yourself. There are many cost-effective and durable options on the market that you can apply yourself, to keep your nails on point. Our featured products were based on those options that can keep your manicure stylish and durable and those that are easier to use at home.
In a Hurry? The test winner after 13 hrs of research

CND
Why is it better?
UV colors
14+ day lifespan without cracking, chipping, or loosing shine
Easy to put on and remove
Won't cause damage to your natural nail when removed properly
Beautiful range of color options
In a
Hurry? Editors choice:

Test Winner: CND

3
Researched Sources
1.2k
Reviews Considered
13
Hours Researching
21
Products Evaluated
Durability
Style
Use
By Default
In Depth Review Top 10
CND
Gelish
Lagunamoon
Cacee
AIMEILI
Modelones
China Glaze
SHANY Cosmetics
Maphie
Clou Beaute
Table of contents
Criteria Used for Evaluation
Other Factors to Consider
Frequently Asked Questions
Sources
10 Best Gel Nail Polishes



UV colors
14+ day lifespan without cracking, chipping, or loosing shine
Easy to put on and remove
Won't cause damage to your natural nail when removed properly
Beautiful range of color options
Needs a UV lamp
Hard to tell exactly what the color will look like outside of the bottle
CND makes a line of colors that are to be used with their SHELLAC brand and allows for 14+ days of continuous color. You can use this on your feet or hands and it goes on just like regular OTC options but wears like salon-style gel. Easily soak it off with no damage.
Read more
Easy to Use
Compared with other brands, the application is super simple and goes on just like you would regular non-chip varieties. Removal tends to be the hardest for most people, but with this product, it comes off very easily. If you are looking for a very professional look that doesn't take a professional to apply and remove, this is it.
Long-Lasting
This is a product that can literally last you at minimum 2 weeks without chipping or cracking, it even keeps its attractive shine. No smudging or dulling with this one. This is great stuff that will save you time if you don't always have the time to make an appointment or sit in a salon when you need a touch-up or change of color.
Cost and Value
You will spend a couple bucks for this one, it isn't cheap, but you will spend a lot less than you'd spend in the salon with very similar results. It is very useable and well-worth the price given the wide variety of beautiful colors options to choose from.



Foundation base creates a sticky bond
pH Bond prep dehydrates for optimal performance
Top It Off product creates the ultimate finish with a high shine
Stays on up to 3 weeks with no chipping and an excellent shine
Requires use of LED drying curing lamp
Rubbing alcohol is main ingredient in pH bond
Gelish makes a 3-pack kit that mirrors the type of finish you would get if you went to the salon. It includes foundation base, the top it off sealer, and pH bond prep. The high-shine finish will not only look sharp, but will protect against unappealing dulling, chipping, and peeling
Read more
Statement-Making
If you are going to an event or doing a night out on the town, if you like to make a statement with your style and that includes your manicure, this is a nice product to try. There are great color choices to choose from and the final result will definitely be eye-catching.
Exotic
The glamorous color options are fun to work with and the best part is once you pick the right hue, you could get a lifespan of up to 3 weeks out of one application. Nearly a month of properly manicured fingers is a delight, to say the least. The colors cure fairly rapidly and when it is time to remove, a good 10-15 minute soak will do it.
Cost and Value
The long lifespan that you get from one application is worth a couple of extra dollars this kit will cost you, but overall, it is fairly priced. The 60-day warranty will help you ensure you are happy with your product and the results without having to be bummed should it not work out the way you like.



The kit is highly compatible, they could be used with any brand
Super smooth, Mirror shine finish
Easy to apply
Apply in a thin coat for strength
Needs to be cured with UV/LED lamp
Take time for drying as the base can be sticky
Lagunamoon is a highly versatile kit that is flexible enough to turn any brand color you have into a non-chipping, strong finish that has a great luster. The upgraded base coat offers strong adhesion and both products are very easy to put on and go on extra smoothly.
Read more
Company and Brand
This company's main goal is delivering beauty to all. Formed in 2014, it manufactures versatile and practical products that are affordable and most importantly, accessible to everyone around the globe. They are constantly innovating and looking to create the best products at the best price.
Tested for Safety
This company not only looks to innovate but they do their best to ensure safety. Not everyone is going to respond the same way to each product especially when it comes to beauty products. The importance of testing to the highest safety standards is very important for your health and protection.
Cost and Value
This is a really cool product that is extremely wallet-friendly and can offer loads of versatility to revive any brand color you may have. If you like a specific color and want to have it last, without having to constantly retouch and reapply, this kit will allow you to lengthen the life of that color.



14-Day glossy shine
160+ colors
The professional system found in salons
No DBP, Toluene, Formaldehyde Resin, Camphor or Formaldehyde. Vegan, and never tested on animals -- totally cruelty free.
A favorite product for celebrities, professional manicurists and nail color fans worldwide
Can be a bit thin in consistency
Difficult to keep off the skin
Cacee makes a base and top coat system that both professionals in salons and makeup artists to the stars use. The medium viscosity allows for an easier spread so you should be able to apply well at home. 160+ color options give you plenty of options to suit your style.
Read more
Color
The ingredients are made to ensure they lock in the vivid and dynamic color options that will be protected from chipping or dulling. The seal will keep the life going for about 14 days, and the resulting high-gloss shine should stay polished throughout the entire two weeks.
Simple Removal
All you have to do is dip your fingers for a soak and the color will gently come off. Simply buff the surface to imprint a texture that will break the seal and then soak in acetone for 10-12 minutes. You may need a cuticle pusher to scrape away any excess that hasn't been lifted in the soak. If you spend the time to do it well, you won't hurt your cuticles, but actually will help promote growth and even strength.
Cost and Value
This product comes at an average cost. It provides the expected two-week staying period. The top coat is very nice, a premium product so the small investment is well worth it. Best of all if you buy online shipping tends to be very quick.



21 days high-gloss wear
Mirror shine finish
Vibrant colors and effects that can be changed with temperature, and even glow-in-the-dark options available
Striking appeal
100% Money Back Guarantee
Needs UV or LED lamp to cure
Can cause an allergic reaction
Not the best for people who want more subtle color options
Established in 2012, AIMEILI is a company that wants people to feel beautiful when they use their products. They have 8 ranges including solid color, diamond, candy, galaxy paranoid, sun play, and cat eye. They make products that are equivalent to those you'd get in the salon.
Read more
Solid System
The base and topcoat both are high quality, very solidly formulated. They need the UV light to cure but they have a great staying power. Even in the summertime when you are swimming in chlorinated pools or salty seawater, this system can hold up to the environment and keep your color pretty.
Effects
The different ranges this product provides not only allows for neat color options but also really neat visual effects. Some colors can change by temperature or light, they even have glow-in-the-dark options. Younger girls may really like the candy shop collection which offers densely pigmented options that really look tasty!
Cost and Value
This is going to be one of the lower priced products on the market and in its category, you will be happy to know that it is easily one of the most durable. It can hold up to quite a few different environments. You may need to add a few more than two coats depending on which hue you choose to get the right effect, but all the collections tend to be fairly rich. If an eye-catching appeal is what you want at an affordable price, this is the product to try.



6 Colors
Elegant gift box makes a great present
Made from natural resin
Can last 2 weeks
Can peel early with thinner nail beds
Colors are not labeled
Modelones makes a salon-quality kit with 8 different color options that are packaged in a nice box. Making this a perfect gift option for that fashionista friend of yours.
Read more
Color Options
There are three different lines containing 8 different colors that you can choose from in each box. The .25 oz bottles are small enough to take anywhere should you need to keep the touch-up ability on hand. The application is pretty smooth and the finish is a nice glossy look that can last about 2 weeks.
Non-Toxic
The formulation uses a natural resin which is non-toxic. The other nice thing about this is it has a very minimal odor, so it won't be overwhelming to those who tend to be sensitive.
Cost and Value
This is a product that can be found in the salon and is easy enough to use at home. The company has terrific customer service, so you can get any questions answered or problems resolved with ease. The price is fair for nice packaging and a set of 8 color options.



100% polish that includes a base coat
Fewer steps for application and a longer wear
Unique powder coated bottles are color-matched revealing true polish shades
You really have to shake the color up before applying
Can take multiple layers
For professional looking color that you can apply with quick ease, China Glaze has the rich, trendy colors you want. China Clay is used as the ingredient for naturally hardening and strengthening the colors onto the cuticle. An interesting fact is that China Clay is the ingredient that is used in porcelain that has that shiny finish it is known for.
Read more
Cute Effect
The colors in this line are super cute and bright. They tend to have a bit of shimmer that adds to the sparkle but it is not overpowering to the color. The colors are truly fun to use.
True Match
The packaging of the bottles helps you decide more accurately what the actual color will look like when applied. The powder-coated bottles are designed to help offer a true match look so you can choose what best matches your style and look.
Cost and Value
This is an averagely priced color option that is easy to match to the color you want. The color options themselves are pretty fun, even if you need to add a couple layers to get your desired effect.



24 piece set of full-size enamel glass bottles
Affordable
A wide lacquer brush bristle for complete coverage
No need UV lamp, LED lamp nail dryer, Quick dry formula
Use Top coat and base coat
Can have an unpleasant odor
SHANY Cosmetics gives you a full set of 24 shades to bring out your inner nail artist. Bright hues, more subtle colors, and sparkling effects make this a complete set for use at home or it could also make a nice gift set for friends and family that appreciate a polished hand. The box includes the colors and clear organizer.
Read more
Nicely Packaged
The brush is uniquely designed to be thick so that it can collect enough color for full-coverage application, allowing you to get the final result with a minimal one to two coats. The bottles are even made well in sturdy glass containers that have nice ergonomics. They are made with easy-to-grip tops so that unscrewing and tightening is easily done.
Company
The company is a member of PETA and so their products are cruelty-free. They are designed in the USA and are made to offer DIY home users the same ability for beauty that you'd get from your salon.
Cost and Value
This kit is well priced for the number of colors you get and the various effects included. You can mix and match and play with styles and effects to display your original personality and flair.



Included are 4 bottles
The tiny bottles are portable
Can last at least 2 weeks
Excellent customer service options
The consistency can be very thick
Maphie makes a nice portable travel size package of 4 various colored bottles. This can easily be used at home, taken to the salon, or given as a nice gift or stocking stuffer.
Read more
Application Quality
Smooth consistency makes the application easier. The color options have a ton of practical versatility as they can be used with any brand's base and top coat that you like. This can allow your color to last even longer and stay fresh and vivid.
Safe
The ingredients are derived from natural resin so they won't have a harsh smell, they won't be irritating to your skin and they are fairly harmless in total. They have the MSDS, SGS, and FDA certifications.
Cost and Value
These are small, so the unit price makes these a bit more pricey, but that also makes them very light and portable. This pack, in particular, is a perfect stocking stuffer. The customer service is on-point and so if you have any issues, they will help you resolve with ease.



Package includes 6pc color
Healthy, Eco-friendly, No Poisonous Chemical Materials Contained
Easily put on and durable wear
Soaks off in minutes
Can be used on natural, false, acrylic, and tips
Need to be cured with a LED or UV lamp
Bottles are small
Clou Beaute makes kits with 6 different color options that are suitable for use by DIY beauty lovers, salons, and anyone with a fashionable style. The consistency goes on smooth so you can get full coverage with just a couple of coats.
Read more
Full Coverage
This product has a jelly-like consistency that blends smoothly across the cuticle for the smooth, full-coverage application. Making these very easy to use and less likely to get onto the surrounding skin.
Safe
You are less likely to have irritation with this formula as they are made with safer ingredients. They go on smooth and have decent longevity. Taking them off isn't pain as you just soak and they come off fairly easily.
Cost and Value
This is a very affordable kit with 6 different color options for you to try. They are suitable for any type of nail, natural or otherwise.
Criteria Used for Evaluation


Durability
The number one reason that we choose to go the gel nail polish route is durability. Traditional options don't have the staying power that gel does. These traditional colors will have a shorter lifespan and be more prone to chipping, peeling, and dulling. Hard coat and multi-coat products allow for a longer lifespan before any touch-ups are needed, generally around the two-week marker. If you can get longer than 2 weeks out of a manicure, then you are going to be on the higher end. For most people, use of hands in everyday activities such as cleaning, taking care of children, at work, etc. makes keeping our manicures perfect difficult. With solid products that are made for strength and hardening, however, that wear time is drastically improved.
Since most ladies, on the whole, prefer to apply their own colors and prefer to avoid setting salon appointments or paying higher costs for maintenance it is important that they have products at their disposal that look good, have nice color options, and that will have the durability to last. The great thing about these products is that they look good on the fingers just as they do on the toes, and their hard-wearing nature make them easier to keep up.


Style
The only reason you are doing your nails is to improve or to add upon your style. Some people like a more subtle natural look, while others like those colors that match specific outfits, meanwhile there are some that like vivid eye-catching looks that can be wild. In the world of nail polish, the visual effects are almost endless. You can look for more matte options, low-shine, or high gloss. There are products that have texture, like sparkles, ripples, or even a scaley look. Some products can change with an environment like temperature or light. Others are fun to use like glow-in-the-dark products. No matter what your preference is, there is undoubtedly a style, color, and effect that will suit you.


Use
The main purpose of this article is to find the options on the market that can best be used at home. Not everyone is going to be a seasoned professional, and the most common problem in applying one's own color is neatness. Keeping all the color evenly distributed and balanced on the cuticle and not getting any outside on the skin is a real talent. So the consistency of the product and the ease at which it can be spread on the cuticle, the number of layers needed, as well as how long it takes to cure to the ultimately desired hardness are all part of the considerations taken when deciding how difficult or moderate use can be.
Removal may be the most difficult part of use. If you are looking to do your own manicures at home, then you are also likely looking to do your own removals at home. Wearing a highly durable product is great, but if you need to go to a salon to have professional removal, then the user becomes less suitable. Those options that can not only be easily applied but also more easily removed at home when the time comes is important. Products that simply need a 10 or so minute soak to lift off the color and then may only need additional pushing from a cuticle pusher are ideal.
Expert Interviews & Opinions
Most Important Criteria
(According to our experts opinion)
Experts Opinion
Editors Opinion
Users Opinion
By Default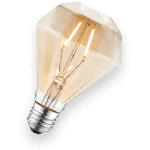 Time
How much time are you willing to invest, first ask yourself that. Gel polish takes a bit of time to dry, It might be very helpful to get a specialized shellac drier.
how many coats.
If you add to many coats of shellac, it wont want to dry and it will vear from a perfect nail. Stick to 4/5 coats, base layer, 2 coats of color ( 3 if its a very dark or sparkly tone), and a top coat.
Other Factors to Consider


Advanced Features
There are a couple options that boast they are an all-in-one formulation that only requires a couple coats and appropriate drying time to get the full effect. Most, however, require the use of a LED or UV lamp to properly cure to the correct hardness and strength. Be aware of this when you are buying your own gel polish because the kit or system you buy won't be effective or able to be used if you don't have the right equipment. You can find lamps as cheap as $10 and as expensive as a couple hundred dollars. Depending on how hard you are going to use it, and how fast you want it to work, and how often you need it are all aspects to consider which will work the best for you and how much you are willing to invest. Many DIY manicurists say that they can get away with using lamps that aren't very pricey and they still do the job well.


Side Effects
The ingredients used in some of these formulations can have irritating effects on the skin or allergies. So if you are sensitive to smell, as some can have very potent chemical odors or your skin is quite delicate, paying attention to the ingredients of the product you use will be important. Those products made with more non-toxic ingredients and natural resins will be better options for children and those with high sensitivities.
The other side effects to be aware of is degrading the health of your cuticle beds. When removing people can often try to manually peel off layers which can also have a negative effect on your nails, peeling off crucial layers of your own nail. This makes nails weak and brittle, and less likely to do well for future manicures and even without a paint coat, much more likely to break and be painful. It is very important and advised to spend the time for proper removal of your gel polish. Directions are always included and just read them and follow them step by step. Don't be too much in a hurry, give the proper time it takes for proper removal and you will increase your likelihood of keeping your nails not only healthy but potentially improving their natural strength.
Frequently Asked Questions
q:

What is gel nail polish?

a:

Gel nail polish is a type of nail color that is stronger than traditional colors and can provide you with salon-quality manicures that you can do for yourself at home. This type of polish can have a smooth, and often high gloss finish that has a long lifespan. Many products last about 2 weeks, but some boast they can last up to three without chipping, dulling, or peeling. Most options on the market require a base coat, color coat, and top coat along with a UV or LED lamp to cure the polish to the desired hardness.
q:

What are some ingredients to be aware of?

a:

In order to get that high shine and extra hard finish, chemicals are used. Butylated hydroxyanisole or BHA can often be found in many formulations. It is something to be aware of because it is considered to be cancer-causing. The good thing is not every product uses this ingredient, but if you are in the market for a gel polish it is worth the time to consider the ingredients, this one being a notable one to consider. That being said, it is not known how much exposure you have to it when you are doing your nails, or how much can cause cancer in people, but anytime you can stay away from potentially hazardous chemicals is always worth noting.
q:

How do you remove gel nail polish?

a:

Removal can be the most annoying part of the process for most people. It doesn't take a huge amount of time, but it can be
a 10-15 minute time investment to do it properly. Always read the instructions to see what your particular brand recommends for removal. However, in general, you will need to soak the nails acetone or wrapped them in acetone. Acetone can be very drying and it is a chemical that can cause brittleness and degradation to the health of the nail if used often, so be aware of that. One way to combat this if you keep your fingers regularly manicured is to message moisturizer into your nails just like you do to the rest of your skin. Do this many times a day to restore that hydration and help combat the drying effect of this chemical.
q:

What is the difference between Shellac, Gel, and Acrylic nails?

a:

Acrylics and Gels are going to be fake products that are put onto your natural nail. They can be shaped to match the natural look for your finger. They can also be used to extend the length of your nails. In the short term, they can actually be a means of strengthening natural cuticles, but in the long term, extensive use can weaken them especially if they are not cared for properly.

Shellac is a combination of gel and nail polish. It goes on like a polish to the natural cuticle but it doesn't add any length to your nail. It can help add strength and durability, and if used on a consistent basis it is a much more healthy alternative to falsies as it has a lesser damaging effect on the natural nail. This is a nice option for longer lasting color that can withstand chipping and dulling for a bit of time.
q:

How long can gel color last?

a:

There are a couple of factors that will determine the lifespan of your gel color. How rough you are with them, meaning how much you use your hands and how much they are exposed to harsh chemicals and objects that can chip them. In general, however, they generally last about two full weeks. Each brand will have its own lifespan and some say a bit more than that, cheaper brands can be a bit less than that, but overall expect to have a good two weeks of pretty nails.
q:

Don't your nails need rest time or time to breathe?

a:

No, this is a myth. Nails are made of dead skin cells, so there is no need to let anything dead "breathe." The most important thing is keeping them hydrated, and ensuring you aren't harsh on them by peeling away any of their natural layers, or using too many chemicals on them that may break them down.
Subscribe to our newsletters