Best GPS Watches for Runners Reviewed
last updated
Oct 10, 2019
If you are on the hunt for the best GPS running watches, then you have come to the right place. Here you will find the best of the best selections currently available on the market, along with what to look for before making your purchase!
Basic to mid-level GPS running watches track a combination of metrics like speed, pace, distance, heart rate, calories, sleep cycles, and may come with music, app, and Bluetooth features. Higher priced watches feature more advanced options with topographical maps, barometers, altimeters, and electronic compasses.
As you choose the right features for you, don't forget to consider battery life, overall comfort, and compatibility to your existing devices,
running apps
or programs. With a variety of price points and styles, there really are GPS running watches for every type of athlete.
Check them out below!
In a Hurry? The GPS running tracker winner after 27 hrs of research

Garmin Forerunner 945
Why is it better?
Bluetooth enabled for several devices
Spotify enabled for music storage
Lots of different tracking features
Fall detection feature for added safety
In a
Hurry? Editors choice:

Test Winner: Garmin Forerunner 945

2
Researched Sources
1K
Reviews Considered
11
Hours Researching
16
Products Evaluated
Accuracy
Features
Connectivity
Durability
Value
By Default
Best GPS Watch for Running






Bluetooth enabled for several devices
Spotify enabled for music storage
Lots of different tracking features
Fall detection feature for added safety
At the top of our list is the Garmin Forerunner 945 GPS running watch. Not only is the watch highly rated by countless users and other reputable running websites, but it is also from a brand that is known for its quality products. Garmin has been in the game for a long time now, and all of their GPS watches are awesome—but the Forerunner 945 is at the top of their list, and ours!
Read more
Accuracy
As far as accuracy goes, this running GPS watch accurately tracks your VO2 Max, your current and past activity analytics, and the GPS system is constantly updated to ensure you have access to the most current information. The watch also keeps track of your blood oxygen saturation, sleep, heart rate, and energy levels.
Features
This GPS running watch is Spotify enabled, so you can easily access all of your music without having to reach for your phone—in fact, feel free to leave your phone at home if you don't want to bother bringing it with you. This watch also tracks One of the best features of this watch is its incident detection capabilities. With this feature, your watch will be able to tell if you have an emergency—like if you fall—and if you do, it will send your location to your emergency contacts.
Connectivity
Via Bluetooth connectivity, you can easily sync this watch to your phone so you can pick your music and get all your notifications directly to your phone. If you have Bluetooth headphones or earphones, you will also be able to sync this watch to them without having to worry about losing connectivity on your runs.
Durability
When it comes to durability, this GPS running watch is designed to last. Garmin knew this watch would be used in the great outdoors and they definitely prepared or that to ensure you are getting something that will hold up to consistent long term use.
Value
The Garmin Forerunner 945 is pricey—but it is worth every penny. You will have different bundle options, so you can pick and choose how much you actually want to spend. It also is sleek and stylish, so you can wear it all the time, no matter the outfit.
Sleek and stylish
Tracks a lot of different activities
Can store up to 300 songs
Accurate GPS
Water-resistant
Certain phones have some connection issues
Some users had problems with the company honoring the warranty
If you want a sleek and attractive GPS running watch that delivers with all of its features, then you will love this one. Available in lots of colors to choose from, you can be sure there is an option that fits your style needs. This watch is also accurate, easy to use, and provides reliable connectivity—so you always have access to all of its features.
Read more
Accuracy
As far as accuracy goes, this watch features the GPS/GLONASS features, which is the most accurate option out there. This means that not only do you have access to the most accurate and up to date maps, but the watch will also accurately track your distance, heart rate, pace, and routes.
Features
This GPS watch I also an activity tracker that allows you to start and track all of your workouts—not just your runs. It is also able to store up to 300 different songs, but you could also use Pandora or Deezer with this watch as well. You can also sync most of your favorite apps directly to the watch as well. This watch also tracks your runs, swims, workouts, rides, everyday activity, and sleep. The battery can last up to 4 days—but this is highly dependent on use.
Connectivity
The reliable connection from this watch is delivered thanks to its Bluetooth syncing capabilities. You can easily sync your phone to this watch, so you get all of your notifications to your phone. You can also sync your Bluetooth headphones to it—and its reliable connections mean you won't have to stop to figure out why it isn't staying paired to your headphones.
Durability
Incredibly durable and built to last, the Fitbit Ionic is also water-resistant—so as long as you are not going more than 50 meters, you can swim with this watch as much as you want.
Value
Although this running GPS watch is a little pricey, it is nowhere near being the most expensive selection on our list of reviews. In fact, it is averagely priced for what it is and what it delivers—but, more importantly, if it covers your needs it is definitely worth the investment.







Sleek and stylish
Compatible with several apps
Tracks several activities
Up to date maps
Great price
Battery life is not the best
Less than accurate tracking for some of the features
If you are an Android lover, you will definitely love the Samsung Galaxy Active GPS running watch—although you Apple users can take a look at this one too. This watch is perfect for those of you who want to track all of your fitness, not just your runs, easily and effectively. It looks great too, so you will never have to worry about it clashing with your outfit!
Read more
Accuracy
For the most part, this watch is pretty accurate. The GPS is kept up to date and really accurate, however, many users found some of the activity tracking features are not as accurate as those of other watches.
Features
The Samsung Galaxy Active watch can track several activities—like running, cycling, yoga, swims, and many other types of workouts. It also features access to a timer and stopwatch, a heart rate monitor, and a stress tracking selection.
Connectivity
In terms of connectivity, this watch can pair to your phone via Bluetooth and wifi. When it is connected you can easily access everything regarding your phone—including many apps, and notifications. You can pair this watch with most phones—so even Apple users can use this one—and there aren't any consistent connectivity issues regarding this watch.
Durability
This watch is durable, as long as you take care of it. The lens itself is made of gorilla glass and the band is really durable as well. It is also water-resistant for swimming and light diving—but not for so serious scuba diving.
Value
Available at a great price when compared to the really pricey options, this is an excellent affordable option for those on a smaller budget. It is also worth every penny, although you will have to charge it more often because of its lower battery life.
Advanced Metrics
26h battery life
Water-resistant
Access to numerous training programs and data analysis on the Movescount App and Movescount.com
Despite its initial lack of features, the Suunto Spartan Ultra is now one of the most advanced GPS running watches out there. New updates now cover over 75 sports options to customize your training, as well as the ultimate GPS technology to provide high precision.
Read more
Accuracy
The Spartan Ultra GPS watch for runners is for the serious athletic enthusiast that may aim to run a triathlon but also takes in a mountain climb and some free swimming in between and wants to measure and track their performance in all of these pursuits.
Features
The Spartan Ultra GPS watch for running offers personalized insights on your performance, including rest times and exercise charts to maximize metrics. Connect the watch to the Movescount app for even more metrics about your workouts.
Connectivity
As far as connectivity, this watch is really reliable and connects well with your smartphone and other Bluetooth devices.
Durability
There's a luxury, and then there's high-end, and the Suunto Spartan Ultra is a high-end activity tracker. With its full-color touchscreen display, incredibly durable construction, and incredible versatility.
Value
Although it comes with a high price, and its data fields are inflexible and preset, for the serious sports enthusiast that wants to invest in a heavy-duty piece of tech that will deliver on more than just measuring their pace and distance, the Suunto Spartan Ultra GPS running tracker is a mighty piece of equipment to this end.






Sleek and stylish
Really durable
Great battery life
Wrist-based running tracker and measurement
Lots of additional tracking features
Pricey
Only Bluetooth connectivity available
You have to manually sync some features
The Polar brand is a well-known brand when it comes to activity trackers—and athletes everywhere love Polar! This watch is one of there newest models and it has already soared to one of the best GPS running watches out there. If you are looking for something that tracks everything, you will love this watch!
Read more
Accuracy
As far as accuracy goes, this watch definitely delivers. The heart rate tracker is really reliable, and the GPS maps are consistently updated to ensure they remain current.
Features
With this watch, you will be able to track up to 130 different types of activities—so if you do it then it will track it. It also features everything you can get with a smartwatch, so it is more than a GPS watch and activity tracker. This watch can also track how many calories you burn, your sleep, heart rate, and so much more.
The biggest feature this watch has to offer is the wrist-based running tracker—which means it can track your power in watts, for each and every run. The watch also has the training load pro and recovery pro features, so you can track your training and recovery even better!
Connectivity
One of the downsides of this watch is that it only connects via Bluetooth, so it offers no Wifi connection capability. It also requires that you manually sync a lot of your data.
Durability
Incredibly durable, you can count on using this watch for the long haul. It is completely waterproof—so if you are a swimmer or triathlete, this is a great way to go.
Value
This watch is definitely pricey, but it still isn't the most expensive out there—but it is pretty close. Given all of the features it provides and the fact that it is waterproof, this is a great investment for those of you who could benefit from these features.







Tracks several different activities
GPS is very accurate
Great battery life
Durable
Water resistant
Some activity tracking is less accurate
The Coros Apex running GPS watch is an awesome option for those of you who want something to track your activity and progress throughout your journey. Not only is it sleek and stylish, but it is also comfortable, lightweight, and durable. It syncs to your smartphones as well, so you can get all of your notifications directly to your watch!
Read more
Accuracy
Although the GPS tracking on this watch is incredibly accurate and frequently updated, there are other features that are far less accurate—like the heart rate sensor. If you want a great GPS system, this one definitely delivers.
Features
This running GPS watch is able to track all of your workouts and activities—not just your running. So, you can count It is easy to navigate and similar to the apple watch, so it is really user friendly for those of you who are new to these high-tech devices.
Connectivity
As far as connectivity goes, this one is really reliable, and few users have any complaints to note. The watch pairs to your phone easily via Bluetooth or ANT+ connection and works with both Apple and Android smartphones.
Durability
The Coros Apex is relatively new, so we don't have in depth information on how durable this watch is over a long period of time. However, when it comes to current user reviews, many users state it is actually pretty durable, although without protection the screen could easily shatter when dropped. This running watch is also water resistant, so you can use it for water workouts—although you cannot take it down more than 100 meters.
Value
This running GPS watch is available in several different options to choose from, so price varies depending on the size you want. However, given all of the features offered by it, it is safe to say that the cost is more than justifiable.







Automatically tracks your workouts
Only compatible with your iPhone
Apple is a favorite among many users out there--and if you have an iPhone then this is a great watch to consider. While it isn't solely designed to be a GPS running watch, the new series offers new features that will benefit athletes and runners everywhere--check them out!
Read more
Accuracy
As far as accuracy, the sensors on this GPS running watch can detect and track almost all activities for you--from workouts and calories to distances and where you are, you can count on this watch to be accurate.
Features
This GPS watch for running has a larger display than its predecessors and its speakers are louder this time around. It is waterproof for up to 50 meters and it has a fall detection feature in case of emergencies. It offers the option to compete with your friends in your favorite workouts and also automatically begins tracking your workouts when you do them. It displays notifications from your phone and the walkie talkie feature simplifies your life quite a bit.
Connectivity
This watch offers Bluetooth connectivity and syncs all of your phone's information to it as well.
Durability
Really durable--it is even waterproof for up to 50 meters!
Value
This watch, like all of the Apple watches before it, costs a pretty penny. However, it is worth it if you want something versatile, durable, and compatible with your iPhone.







Easy to use app
Fusedtrack Sensor Assisted GPS
Adjustable battery mode
Waterprooforiif for up to 100 meters
The Suunto 9 offers tons of great features that all runners and outdoor enthusiasts will love. It fits securely and isn't bulky--so you can wear it all the time and count on its accuracy to track your movements and also keep you on track.
Read more
Accuracy
This GPS watch for runners uses Fused Track sensor assisted GPS technology to accurately keep track of where you are, even when you are keeping a fast running pace.
Features
This GPS watch for runners is more than a GPS running tracker. It syncs to an app, where you can see your logged activities, sleep, and so much more. It has different battery modes to choose from and it is definitely geared to those of you who are really athletic.
Connectivity
This watch syncs to an app and the Bluetooth connectivity allows it to sync to your phone.
Durability
Super durable and perfect for outdoor enthusiasts and those of you who partake in high impact sports-- it's even waterproof for up to a 100 meters.
Value
Super pricey, but worth every penny if you are active and in need of a good GPS watch for runners and activity tracker






Solid connectivity
Premium accuracy
Ideal choice for triathlons
Garmin durability and quality
Not ideal for runners on a budget
The Garmin Forerunner 935 GPS Running Watch is a slim and lightweight watch, that wears easily and comfortably.
Read more
Accuracy
The Forerunner 935 is also great for long training days with its extensive battery life. And of course, this Garmin watch delivers on exactly what it promises with its accurate and helpful GPS function.
Features
This model of GPS running watches comes with a plethora of customization and features, like a 24/7 heart monitor and its waterproof design.
Connectivity
The Forerunner 935 GPS watch for running compiles data efficiently for the runners' consideration and use during training.
Durability
This GPS watch for runners is made to last and is a perfect addition to any runner's gear collection and will prove to be a smart investment for beginners and pros alike.
Value
Overall the Garmin Forerunner 935 is an excellent piece of gear that any runner could benefit and would be lucky to get their hands on.






Quick GPS signal acquisition
Capable of tracking heart rate during a swim
Intuitive setup and use
Exceptional battery life
A bit pricey
The daily tracking could be better
The Ambit3 Sport one of the greats of the multi-sport GPS running watches.
Read more
Accuracy
The flawless GPS system with precision tracking is the cherry on the cake. It is a GPS running tracker that is easy to use and works well for a variety of applications, making it popular among sprinters, endurance runners, and hobbyists alike.
Features
Covering you during your runs, bike trails, swims and keeping track of your whole performance, this GPS watch for runners is ready to provide you professional-level assistance anywhere, any time.
Connectivity
Able to connect with the Suunto Movescount App, you can now organize your routines through the app connection.
Durability
All in all, this watch is pretty durable. There are some issues reported by some users, but if you are careful to take care of it, then it will certainly take care of you.
Value
Its high-end performance analysis covers every single calorie you've burnt and miles you've exercised, including sleep time recovery--so it is easy to say that it is definitely worth every penny!
Criteria Used for Evaluation


Accuracy
The overall accuracy of the GPS running watches you go with absolutely need to be the main focus of the device during its initial design phase.
GPS capabilities now assist runners and trainers with developing beneficial routes, showing where the athlete may be struggling so he/she can strategize and improve their weaknesses. Some watches may contain only a few of these features, while others will have nearly all of them.
As you might expect, the more programs a watch has the more likely it is to come with a higher price tag. Many GPS running watches can have difficulty differentiating between distances ran indoors and outdoors since some watches track how far you travel via the GPS and others use accelerometers and track how much you move.
Knowing how well GPS running watches deal with this change in setting is essential information when it comes to making an informed decision. We want our runners that do treadmill workouts just as often as they challenge Mother Nature to be informed about any issues they may have when using certain GPS running watches.
The ability to maintain an accurate track of your training, without missing a beat, is the only way to ensure the data to get is true. The overall accuracy of the unit you go with absolutely needs to be the main focus of the device during its initial design phase. Even though the price typically does often play a role in the accuracy of GPS running watches, that is not necessarily the case with all products.


Features
It's exciting to see such advanced technologies and features that are now available in watches today!
They might as well be personal trainers, and with the ability to track your progress online and share routes and success with friends, they'll give you that boost of motivation so many of us need as goals become harder and harder to reach. It's exciting to see such advanced technologies, that somehow manage to stay charged for longer and are even fashionable for when you're off the track or trails.
Today's runners can receive notifications when they receive an email, text, or call. There are even models in our buying guide that connect to social media accounts and live streams your runs. If this is a little too much sharing for you, and you enjoy leaving the phone at home and disconnecting when you run, make sure to select an option that matches your level of need when it comes to peace and quiet.
Most runners reported that they are able to keep better focus and maintain a steady pace when they are running to their favorite playlist. Others prefer to leave the music behind when they hit the road. If you are the former, be sure to pick an option that allows you to download your favorite mp3's.
This can even help you leave your audio player at home when you run, giving you one less piece of equipment when you are out the door, thereby streamlining your training. Many watches have wireless headphones so you can enjoy music without limits. So, as you can see from all of the options available, you have a ton of different features to choose from!
If you're looking for a different watch, check out our fitness watch comparisons guide too.


Connectivity
Connectivity and compatibility are two of the most important things in GPS running watches for many buyers.
Whether you will need the GPS running watches to help you track your running stats while training for 5k or you are planning on tackling something more rigorous marathons and need the GPS running watches to keep you on course. Many GPS running watches even have programs that will improve your pre-race training, tracking and compiling of data.
So if your more of a novice still learning how to improve yourself or a veteran race runner; we want you to know which watches will serve your training needs best. When we look at connectivity, we also take a look at its Bluetooth compatibility and how well it syncs with your phone.
Many of the watches on our list also have apps that track your information so you can look back at your information and check out your progress. A lot of the options on our list also are able to receive all of your notifications to your watch so you can always have access to it. When looking at connectivity we also wanted to make sure that it has a reliable connection.
The options on our list are reliable and won't disconnect often or easily. Of course, technology fails but it shouldn't fail often. That being said, if you do experience serious connectivity issues make sure to contact the manufacturer. These issues are rare and could signal an isolated issue with your devices.


Durability
Overall Durability is extremely important when you want to find the best GPS running watches for your needs and make the best choice for your running needs.
Water resistance: Most outdoor watches are at least somewhat water-resistant. Some are capable of diving much deeper than the human Many watches are rated to a depth of 100 meters, or about 300 feet. This is sufficient for pretty much anything short commercial diving or competitive free diving. Even recreational scuba divers will never go deeper than 130 feet.
Handling:
Quick and easy access to programs without complicated directions eliminates frustration and wasted time. Expect some learning to be involved with new equipment, but simpler is usually better. Even powerful GPS running watches can usually be navigated with just a few buttons if the interface is well engineered.
Overall Durability
This is extremely important. Most runners subject themselves to intense environments and circumstances and they expect their equipment to endure everything they can. We don't think that is an unfair expectation. To get a really good gauge on how each GPS running watch holds up, we made through to read through countless reviews from real-world users to see how they really hold up to the test of time!


Value
It is extremely important to us that our readers are never priced out of the running accessories that can take their passion and joy running to the next level.
The old saying "you usually get what you pay for" is pretty much spot on in many cases for GPS running watches. However, when it comes to tech products like this, you might get surprised sometimes. It is important to really do your research before making a choice for GPS running watches.
Perhaps the straight route of more expensive is always better might not work for everyone. It is extremely important to us that our readers are never priced out of the GPS running watches that can take their passion and joy running to the next level. Everyone, regardless of budget, should have the ability to access advanced gear that keeps track of valuable metrics.
We made sure to include a choice that would fit every reader's budget. We also made sure that all the best GPS running watches were dependable and runner approved so that you can count on their utility for your runs. So, as you can see, there is something out there for everyone--no matter what your budget, needs, or preferences are!
Expert Interviews & Opinions
My opinion in determining running apparel is based on convenience. It is useless to buy overpriced products which are uncomfortable to use, thus in choosing shoes it is better to check first what type of shoe would suit your foot the best - in the end, everyone is different.
Try to borrow a friend's shoe first or go for a running test to determine whether it's good to use or not. For sports watches, as long as it serves the purpose of measuring distance and heart rate, the watch doesn't have to be expensive.
Most Important Criteria
(According to our experts opinion)
Experts Opinion
Editors Opinion
Users Opinion
By Default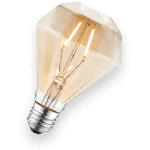 It's all about location
No matter how good your GPS device is, there are always going to be places where the signal isn't so great. That might be less a fault of the watch, but more of a signal issue with the satellite reaching the particular location where you are.
Picking a watch that also uses GLONASS is your best bet.
Price or features?
You'll have to decide, based on your budget of course, what weighs heavier on your scale. Price or features?
If you want every possible training app or tool available from a brand, you can expect to pay for it. In many cases, if you go for the budget option, you might be sacrificing some of the features found on more expensive models.
If you don't need the more advanced tools, then decide by cost. If you do need them, you probably have to put the money down for it.
Durability
You're probably going to throw down a few hundred dollars on a good watch, so it would be a shame to damage it or see it destroyed in conditions that are perhaps a little rougher than it was intended for.
If you're taking your runs off road, think about getting something meant for it. Go to a store and look at the watch. Sure, you can find a better deal online, but you can still get your hands on the model you like before ordering online.
Make sure the face is durable, check the band for strength, etc.
Other Factors to Consider


Power Source
The battery life can help or hurt, not usually in between. It's a good idea to keep in mind how often you run and how long you run for. This is crucial when selecting the right amount of battery life for your running GPS watch. Important things to keep in mind according to runners just like you include taking into consideration in-active time.
Batteries will still lose some charge when the GPS running watches are not in use, so just because the manufacturer claims an 18-hour battery life, doesn't mean that it's exact, these are approximations. Runners also report that all GPS running watches require regular recharging, so if you're like most people and constantly forget to charge your phone, remember to keep that charger handy.
The best part, however, is that batteries nowadays have great lives. Some of the GPS running watches on our list have different battery modes as well, so you can choose to put it in a better power saving mode. This is especially important for those of you who go off road and want to make sure your watch remains reliable for those "just in case" emergencies.


Weight
It's important to take weight into consideration. Comfort is key when you are adding new pieces of equipment to your running or workout gear, so choose an option that is not too large or bulky for your wrist. Runners found that weight is the "tie-breaker" when making their decision.
So after you take everything else into consideration (features, battery life, music) then go for the lightest option when you find two brands or types that have identical options. So, when considering weight, just make sure it isn't too bulky or heavy for your use. Keep in mind that you will need to consider how your watch fits and how it feels on you.
We recommend you check it out at a tech store and try it on for size to see how much you love. After all, if you are going to spend a lot of money on something you want to wear every day you need to make sure that it is comfortable --and that means making sure it is not too heavy as well.


Use
Having tons of information about your run distances and heart rate is great, to an extent, but matters very little if you are unable to access it.
GPS running watches are useful tools, but they're also a modern piece of technology, and the ease of its user interface is an important consideration for this reason.
A runner needs to know how easily they can sync the GPS running watches with their phone, how easily the data can be used with an app, and even how easy the watch's physical interface is to use. The first thing to consider is your preference when it comes to the level of incorporation that you are comfortable with.
If you are the type of runner that does not like to keep track of advanced metrics such as elevation and "stress levels", then chances are you don't need a model of GPS running watches with a barometric altimeter. Research shows that runners benefit the most from equipment that they are comfortable using, so focus on the tracking metrics that you need.
Likewise, if you're an "information junky" then you're going to appreciate a model with advanced data recording like ground contact time, cadence (number of steps per minute you take while running), and vertical oscillation. Regardless of what you are looking for, however, you can rest assured that we included a running GPS watch that will work perfectly for you!
Frequently Asked Questions
q:

Can't I just use my smartphone to track my runs?

a:

We found that runners that use their smartphone to track their runs do so for less than a year before they buy a GPS running watch--or they quit tracking altogether. Reasons for this include accuracy, ease of use, and types of trackable metrics. Make no mistake, a smartphone will never match their ability to keep accurate data that you can conveniently access when you run.

If you want to continue keeping track of your runs but are tired of dragging your smartphone along, then you've already made the decision to get one of these. Next time you observe runners at the starting line of a marathon, notice how many have them on and how many are fumbling around on their smartphones.
q:

What weather features should running GPS watches have?

a:

GPS running watches may be built with weather measuring devices that can be useful to runners wherever they happen to be. Thermometers are, of course, essential for keeping yourself warm or cool and planning properly. Altimeters and barometers are also tools commonly found in GPS running watches, and knowing how to best utilize them is important.

A Barometer:

To put it basically, barometers measure air pressure. Air pressure is used to understand not only wind and its movement but the movement of air fronts. Air fronts are heavily tied to the weather in an area, so when the measurements on your electronic barometer suddenly rise or fall, it means the current weather is about to change.

You can use this to know when precipitation, rain or snow, is about to stop or start. You can plan your runs around this information without having to seek out another source, or just know when its best to take a break and avoid the rain.

An Altimeter:

Altimeters measure your current altitude or current height of where you are, a useful tool, when combined with a barometer, in predicting changes in weather. Essential to the runner who is inclined to trail running in mountains or hills because changes in altitude go hand in hand with changes in air pressure.

Temperature and precipitation are two factors heavily affected by altitude, which are the two things that runners should be most concerned about in terms of weather. GPS running watches with an altimeter can help you best know the nature of your route and plan ahead.
q:

Are GPS Training and running watches compatible with external devices?

a:

The most recent generation of exercising GPS running watches have revolutionized the watch technology such that a platform to online transactions on running watches applications has been created. Modern GPS running watches can now be interfaced with a computer by just simply plugging a running watch to the computer.

These GPS running watches plugged into the computer can later be used to trace the runner while he is on the trail. They can also show information that is useful to the runner such as altitude, atmospheric barometric pressure, the GPS current location of the runner. total distance covered by the athlete and minutes taken by the runner to complete each mile.

Route Maps:

These are a feature in modern GPS running watches designed to give directions and map to the runner as he doing his trails. Unlike the Digital compass feature that only shows the runner whether he or she is on the east, west, south or north side of the location, Route maps show the exact places and paths to be followed by the runner as navigated by the computer.

Heart Rate Monitors:

The two basic kinds of monitoring watches are chest strap models and finger sensors, models. The Chest strap model just as the name suggests, is an adjustable strap tied on the chest of the runner. The transmitter measures the impulses of the heart and the heart rate can be analyzed after the runner plug the device to the computer.

The finger sensor model on the other side measures the heart rate by gathering the runner's impulse whenever the runner places his or her finger on the watch's sensor. The chest strap model is more accurate in measuring the heart rate while the finger sensor model is affordable as compared to the chest strap model.

Calorie Monitor:

Some fitness watches efficiently monitor heart rate as well as calories being burned by the body. This works effectively for athletes who also watch their diets. The calorie-burning feature on the GPS running watches helps in keeping tabs on all the above and relates this to the data collected from monitoring your heart and other physical determinants like height and weight.

After collecting all these data and other important information, the GPS running watches will then begin calculating it, it will then give a clear detailed guide specifically customized for the user. This feature is usually won around the chest.
q:

What are the advantages of watches with smartphone connectivity?

a:

The advantages of syncing to your smartphone, and in turn social media, are pretty extensive. Counting calories, adding your total distances, or figuring out if you met long term goals are all things that can be tracked for you automatically. Not to mention using popular apps like MyFitnessPal or Runtastic to share with and build your local running community.

It never hurts to know that you have friends cheering you on or running alongside you, even it is only in spirit.
q:

Do I have to use the chest strap to monitor my heart rate with these watches?

a:

If wearing a chest strap is a problem for you as you don't feel comfortable, you must look for GPS running watches with wrist-based heart rate sensors ( for example it's Garmin Forerunner 630 in our review). However, wearing this has some disadvantages. You must really tighten the wrist sensor because if You wear it loosely, Your readings may be inaccurate.

The good news is that most people usually get used to it. When it comes to sprinting, the chest strap is much better. Remember also that sometimes when you buy one of the best GPS running watches, You get a chest strap with it but usually, they are sold separately
Subscribe to our newsletters