Best Green Superfood Powders
last updated:
May 26, 2020
The best green superfood powders will provide you with tons of health benefits, including improving both your digestion and your immune system. So, if you want to be healthy, look better, and feel better you will love using these products!
Superfood powders are a perfect addition to anyone's daily diet and using them will help you clear up your skin, strengthen your hair and nails, and help control your weight—and these are just some of the benefits that come with them.
The best green superfood powders blend perfectly with your favorite
protein
shakes, they can be sprinkled on your food, blended in your juice, or even added to your meals! They are super easy to use and if you aren't a fan of their flavor, that is totally okay because their taste can be masked!
Take a look at our list of the 10 best green superfood powders!
In a Hurry? The test winner after 8 hrs of research

Green Foods
Why is it better?
Providing barley grass supplementation since 1969
No sugar, colorings, salt, or fillers
Free from animal products, soy, wheat, yeast, corn, and non-GMO
Contains vitamins, minerals, amino acids, enzymes, chlorophyll, carotenoids, flavonoids, and phytochemicals
In a
Hurry? Editors choice:

Test Winner: Green Foods

3
Researched Sources
1.5k
Reviews Considered
8
Hours Researching
18
Products Evaluated
Use
Taste
Value
By Default
Top 10 Green Superfood Powders
Criteria Used for Evaluation


Use
Not all green superfood powders are the same and some offer more benefits that others don't and can be used in different ways--so whether you want to blend your superfood in your protein shake or sprinkle it on your food, you definitely have several options to choose from!
Use is an incredible factor to consider when looking at any type of supplement because it needs to be something that you can easily use and incorporate into your diet. If you want to be healthier and a green superfood supplement, you need to make sure you take everything into consideration and be realistic about whether or not you will use it and figure out if it is even worth it.
The best part about powdered drinks is that they typically taste good, and if they don't you can easily blend them and mix them up with whatever you want to make sure you get something you enjoy. When looking at use, we considered how well the powdered superfoods blended up and how well their taste can be masked because we know there are some of you that can't handle the taste of veggies.
If you have your own juicer, you will love that you can go ahead and toss these powders into your favorite juice. Most of them will blend easily and you won't even notice that they are there. When considering the overall use of the product, we also took a look at the ingredients and whether or not they were clean and free of allergens.
Many of you may not be able to eat or drink anything with gluten or dairy—whether it is by choices or because your system can't tolerate it, it doesn't matter. What matters is that you get a powder that you can use and that fits your body's needs. Lastly, we also took a look at how portable the powders are.
Some of them are sold in individual packets that you can easily take with you wherever you, so you can have them on you whenever you need them. This option is perfect for those who are always on the go and need to have your green superfood powders on hand. Whichever you get, though, make sure you get something that works for your lifestyle, especially if you have a hectic lifestyle.


Taste
When it comes to any type of food, supplement, or anything we ingest, we want to make sure we get something that tastes great. We made sure to include options for all types of taste preferences as well as blending options, so you can make sure to mask the taste and not have to worry about not enjoying your supplement.
Taste is definitely one of the most important factors to consider when trying to figure out which is the best superfood supplement for you. We know that some of you may not love the taste of veggies, so we tried to keep you in mind while narrowing down our list. If you don't mind it so much, that's okay, but maybe you will need to mask the taste for someone in your family.
This is especially important if you want to incorporate some of these green superfood powders into your kid's diets—especially since most kiddos don't eat nearly as many greens as they should. Most of the selection on our list has a mild taste, but there are powders on our list you may have an aversion to.
Those can still be blended up, but it may not mask the taste well enough for some of you. If you have your own juicer or blender you will find that it is much easier to blend up your powders and throw in all the fruits, you want in order to mask the taste completely. That being said, there are plenty of superfood supplements on our list that have a mild taste.
Many of them can be mixed with a little bit of lime juice and honey and voila, you can drink up! Taste really depends on your personal preferences—so make sure to keep that in mind. Some of these supplements may leave a chalky residue but we did our best to not include those on our list since we know texture can be a big deal for a lot of people.
Overall, when it comes to taste there is no reason you shouldn't thoroughly enjoy your green superfood supplement every time you drink it—so don't worry about not being able to find the perfect option! We really made sure to include something for all of you--even the little ones--so just enjoy looking through our top picks


Value
When it comes to value, you have to look at everything the Green Superfood has to offer. This means taking a look at the price as well as whether or not the supplement will be a good option for your needs and preferences.
Value is incredibly important because what does it matter what a supplement is ranked out if it doesn't bring any value to your life. While we considered the overall cost of each supplement when we evaluated its overall value, that is definitely not the only thing that we took a look at. Instead, when we took a look at the value of each supplement, we considered the cost as well as everything that it has to offer.
This means that we compared the price you have to pay with the taste, health benefit, product purity, and ease of use of the product. So, when you take a look at the value of the product you are considering you will need to figure out your budget and make a list of everything you want and need.
If you have any food allergies or sensitivities it doesn't matter how well-rated the product you are considering is, what matters is that you can actually consume it. So, make sure you take a look at the ingredients and read actual user reviews so you can figure out whether or not the supplement you are looking for will offer the value and benefits that you need.
All in all, you want to make sure you invest in a product that works best for you. The first thing to look out for is your budget. These green superfood supplements are not a one-time purchase product and you will have to go back and restock so you can consistently use the supplement. So, make sure you get something you can afford over time and not just once in a while.
Expert Interviews & Opinions
Most Important Criteria
(According to our experts opinion)
Experts Opinion
Editors Opinion
Users Opinion
By Default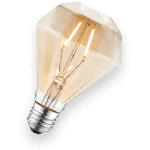 Give it a try.
Green superfood powders are vital for consumption, especially because nowadays, the foods we eat lack in so many vitamins and minerals. This drink can really change your mind and body, give it a try, and a solid chance to work.
I promise you will feel much healthier and happier.
Think about it.
Think about the nutrient desity in our vegtebles. When they reach out table, its been weeks since they were picked, and travled thousands of miles before they even reach our carts.
They lose nutrients since they are not at the peak of there growth. It's ok to turn to a superfood powder for what you need, many do it.
Other Factors to Consider


Product Purity
Product purity and the ingredients in your supplement both go hand in hand. While you may have noticed that all of the products on our list have similar ingredients and similar benefits, that does not mean that they are all the same. Some green superfood supplements are more organic than others and use better ingredients than others.
If you are big on Non-GMO, gluten-free, vegan, or any other specific type of product, then you definitely want to consider the overall purity of each supplement because some are better than others. That being said, there are some green superfood supplements that are also designed to have more protein or even designed to be a pre-workout supplement.
This means that they may additional ingredients that you may or may not want. Others are specifically designed to help you reach certain performance goals while others will increase your energy to improve your metabolism or help you maintain your weight—or even lose weight.
Whatever your needs are, make sure that your supplement is made of the best ingredients and that the brand you go for is one that is transparent and one that you can trust. So, before you make your final purchase, make sure to account for all of your needs and preferences to ensure you are buying something that will benefit you.


Flavors
When it comes to taste and flavor you may think these are both the same, but they aren't. When we discussed the taste we wanted to go over the overall taste of the product and how strong or minimal its veggie after taste could be. Many of you don't love that veggie after taste, so you may be wondering if any of these supplements come in different flavors to choose from.
Well, for the most part, most of these supplements do not come in additional flavors--however, there are some that do. What we found when taking this into consideration is that most user reviews still state that the flavored options still have a strong veggie after taste that most of you won't love.
This is because he flavored options still need to stay low in sugar and, since the whole point is for them to be packed with nutritious greens, then it doesn't serve a purpose to add a ton of flavorings or ingredients that will take away from what they were designed to be. So, when it comes to flavor, you will be able to be creative on your own for the most part.
While most of these taste fine if you absolutely can't handle the taste then start experimenting with different recipes. There are actually tons of recipes out there that many users swear by. Head to the store and grab your favorite fruits and start mixing it up with your green superfood supplement and see how it tastes.
The best part about this is that you can make a ton of different recipes you love so you can switch it up and have lots of options you can fall back on. Most users love mixing these in with their protein shakes and we suspect you may love this option as well! Whatever your taste preference, however, you will definitely find something you will enjoy on our list of reviews!
Frequently Asked Questions
q:

Can I replace my daily multivitamin with a green superfood supplement?

a:

Adding plant-based foods to your diet has been shown to be beneficial for you in a number of ways. If you have a hard time to eat raw, organic greens you may be better off with alternatives such as super green powders. These are convenient and may provide much of your daily requirements for fruits and veggies in each serving.

These can be blended with juices or yogurts, and in textures and flavorings that can be pleasing to drink for many people and children, making them a more suitable option for most. While these supplements do carry a variety of vitamins and minerals, they cannot alone do all the work you'd want for you.

They cannot be a replacement for a good multi-vitamin. A healthful diet, a solid multivitamin, and supplements such as greens are all important aspects of a well-rounded nutrition plan. These all work together, it is important not to get rid of one for the other but to do all together for the best results.
q:

How can I make my green food supplement taste better?

a:

If you are already putting together your own tasty juices, you can easily add the powder into them when you are done for a super healthy and tasty drink. If you don't juice, you can purchase 100% all-natural juices that do not contain anything artificial or added sugars and flavorings to get the most health benefits and then add your powder to those store-bought options.

You can also make tasty shakes with yogurt, and honey, maybe add mint, or some frozen dark cherries blended up for a nice frothy drink. Make sure you blend them well to ensure the powder is dispersed throughout the shake or smoothie. This way you can avoid any chalky textures or strong superfood tastes in certain areas.

Another great option is to blend your green superfood powder in your soup--if you have a Vitamix or Ninja blender you will definitely be able to do this much faster, although you can definitely do it on the stovetop as well. Whatever you choose to blend your supplement with, just make sure to choose strong base flavors or foods that will mask the taste.
q:

Do I always need to blend it?

a:

Making a shake or a drink are certainly the most common ways to use your powder. That isn't the only thing that you can do with your powder. You can be creative with it and try sprinkling it over your food, such as over a parfait, or over your cereal, or mix it into your oatmeal. Ever heard of mixing protein powder into pancakes, you can do the same with these powders.

You can mix the powders into your soup bases or into pasta sauces, into dips, you can even sprinkle some over popcorn. Those that have spirulina are really tasty when combined with popcorn and they can make this fun movie snack very healthy indeed. So, as you can see, you don't always have to blend it with a shake or smoothie--you have tons of alternatives!
q:

Is there a specific time of day I should be taking these supplements? How much should I take?

a:

The products themselves will have advice on how much you should take of their product for maximum benefit and some will tell you when the best time to take them would be. For those that offer relaxation and sleep, taking them before bed or in the evening is the ideal time.

If you are new to taking any supplement it is always a good idea to start with smaller doses to see how your body reacts to the supplement and see if you have any side effects. If you are feeling good or not having any adverse results, gradually increasing your amount to the desired amount is the way to begin intaking your powders safely.
q:

What is chlorella?

a:

Chlorella originates from algae. It offers large amounts of carotenoids, which can help you with skin clarity as well as decrease cholesterol. Some people like the sea flavoring that algae is best known for while others loathe it. It is really a matter of personal preference. Chlorella, because it originates from algae it does have a pond or seaweed-like flavor.

The best advice for this ingredient would be to mix it with other ingredients to combat that flavor so it is less overwhelming. Those of you who have struggled to find something you don't mind the taste of--even when you choose one of the best green superfood powders--will find that it is typically due to the use of this ingredient (which also provides a lot of health benefit).
Subscribe to our newsletters