Best Socks with Grips Tested and Fully Reviewed
last updated:
Oct 03, 2019
Take a good look around the room and chances are you might see some covered up feet
among the sea of yoga mats
at your next class. Sure it may be cold outside, but wearing grip socks in the studio is becoming more of a must-have than just a seasonal fad.
Gripper socks are exactly what they sound like: socks designed with grippers on the soles to give the user more traction so they aren't falling over in triangle pose and the like. These socks are great for yoga, barre, Zumba, and other dance classes, as well as martial arts, MMA, and other gym workouts. They are made to enhance performance, balance, and stability to the user can worry less about breaking a hip while accidentally shuffling around the floor and more about being grounded and zen or in the zone during their workout.
In a Hurry? The test winner after 12 hrs of research

ToeSox Bellarina
Why is it better?
Nice grip - perfect for yoga, Pilates or dance
Design allows for toes to spread, while still offering traction
Fitted design that makes sure its worn right and foot is protected
Affordable
Many color options
Lightweight and soft
In a
Hurry? Editors choice:

Test Winner: ToeSox Bellarina

3
Researched Sources
2.5k
Reviews Considered
12
Hours Researching
15
Products Evaluated
Materials
Comfort
Traction
Style
By Default
Click here to see more
Criteria Used for Evaluation


Materials
There are many different kinds of materials that can be used to make great gripper socks. The best materials can vary from person to person and can also vary based on what you need them for.
Personal preference will also come into play as some people like warm fuzzy socks and other people prefer thinner snugger fitting socks for their yoga and workout sessions.
Many different materials can be used in gripper socks. No one option is better than another as much of it comes down to what you prefer and what you are looking for. If you tend to get cold feet easily then warmer fuzzy socks may be best for you to wear to your yoga sessions.
If you want a lot then thinner socks that are breathable or that have good moisture sicking capabilities may be the best choice. Some people like thick socks and others prefer thinner socks while some people prefer tight-fitting socks and others like looser non-constricting socks.
Also, think about how you will be able to care for the socks. Are you willing to hand wash a dry if needed or do you want something that can be thrown in the laundry with the rest of your clothes? These kinds of questions will help determine the materials that are best for you gripper socks.
There is a lot to consider for a simple pair of socks but they can have a big impact on your workout sessions and overall performance so you need to think about these things and find the socks that have the best materials for your wants and needs.


Comfort
Naturally, you want your gripper socks to be comfortable, otherwise, you will not wear them and if you do wear them they will not perform as you need them to.
Gripper socks help you keep your footing and keeps you balanced during yoga sets or other workouts. The best socks feel good, stay in place as you move, cushion and protect your feet, and feel great in the process.
Because these grip socks are made to be used when working out, they will have to be comfy. There are many factors that come in to play with its comfort level including the materials used (like cotton or spandex) and its design (low cut around the ankle, or higher crew cut). Also, do they fit snug or feature compression functionality? Users will also want them to be breathable so that sweat doesn't build up and reduce the grip.
It is important to take time to consider the features that make one pair of gripper socks better than another- at least in terms of what it has for you and how you can benefit from wearing them.
Do you want certain materials or a certain length for your socks? Do you need a lot of good traction on the soles or just enough to keep you from slipping so much on the mats? So you want really fuzzy socks or a thinner material? Are there other features you would like to have such as moisture-wicking, open-toed, or something else that would make the best for you?
Be sure to think about these questions and how you comfort influences your workout performance.


Traction
Traction is a big deal when it comes to your choice for gripper socks. traction is what sets them apart from every other pair of socks you own. Where regular socks will make you slip and slide on hard surfaces, gripper socks help you stay in place and keeps you stable and balanced.
They are designed to improve your taction so you do not fall and hurt yourself during certain activities such as yoga or similar workouts.
While all gripper socks have some sort of traction on the bottoms, they are not all the same. The type of grippers, the amount of grip, and the design of the gripper bottom all set these socks apart from each other.
Some are made with grips in key places such as the toes and heels. Others may have small scatterings of grip surface over the entire sole of the socks. Some gripper socks have fun or cute patterns and designs on the bottoms where others just have basic gripper pads and nothing cut or fancy. There are many different types of grips and each sock will be different.
This is why it is important to think about your activities and what you need. Do you need a lot of traction or just enough to keep you from slipped around so much? Do you want something basic or something that looks cute and stylish?
You may do good buying one pair of several types and style gripper socks and trying each to see what kind of gripper and how much you are going to need for your unique preferences.


Style
While socks are usually worn under shoes and are barely seen, when you wear gripper socks to your yoga or meditation sessions everyone will be able to see them.
So it is a unique opportunity to show some unique style and flare. Gripper socks are not all the same even though they all are the same in their basic design and function. So, look for the socs that fit your style and flare and that complement your current workout gear.
Just because socks are worn on the feet doesn't mean they have to be boring. Many of the options on this list come in various colors and prints.
Many might want to show off their pair when working out. But besides its colors, the design also has to do with how its made. Does it have a five-toe open design, or does it resemble a typical sock?
Covered Toe vs. Toeless vs. Five Toe Design
Grip socks come in either a design that includes a completely covered toe box (traditional sock design), toeless or with five toes. There are pros and cons to each, but a lot of which option is best for a specific consumer depends on their own preference.
Since the toes are covered, the classic sock design might be better suited for those looking to ward off germs. This makes it a good option for those looking to walk around the gym and not feel gross.
However, because of its design, toeless socks provide a more tactile feel when working out. Some may find that regular grip socks twist around a bit when they are moving, which can affect the grip. Toeless socks generally stay more in place because every toe has its own hole and won't be moving around.
The best of both worlds, some options include a five-toe design. This means that each of the toes is completely covered, but they each have their own slot. Some socks might even have rubber grip dots on each toe as well to increase its amount of traction. Keep in mind that will take time to get used to this type of design since the toes might feel awkward.
Benefits of this design include alighting the bones while training the toes to stay in place, while also allowing them to spread naturally (which engages foot muscles and increases the balance). This design can also reduce bunions paint that is formed from wearing constraining footwear.
No matter which option a consumer is interested, there are two main reasons to buy a pair. One obviously is for better traction on hardwood and other kinds of floors. The second reason is that it's more hygienic.
Grip socks act as a barrier between the consumer's feet and the gym floor, equipment and mat. Just think of all the germs and fungus that can be lurking in these sweaty environments.
Expert Interviews & Opinions
Most Important Criteria
(According to our experts opinion)
Experts Opinion
Editors Opinion
Users Opinion
By Default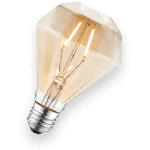 Get a grip
Nothing is worse than sliding all over your mat while holding a difficult pose, especially in a hot yoga class. This is where gripper socks can help you stay balanced and stable so you can get the most out of your yoga sessions. Gripper socks come in all different styles and types but any basic gripper sock should help provide you with most stability and support.
Toeless
One popular style of gripper sock that is still fairly new is the toeless design. Consider going toeless if you want enhanced grip and flexibility during your sessions. You'll be better able to spread your toes apart, helping with your practice and grip and overall stability. They are also cooler which is good for those who sweat a lot during their sessions.
Versatile Socks
One of the best things about gripper socks is that they can be used for a wide range of uses. They are mot commonly used in a hospital setting where shoes are not practical but it is not safe to walk about barefoot. They can also be used around the house to provide a warm and comfortable options for walking around the kitchen or other hard floors without the risk of slipping and without getting cold feet. Gripper socks can also be great for exercising if you are doing yoga, tai-chi or similar workouts where you need to be sure you do not lose your footing in the middle of a stretch or move.
Other Factors to Consider


Bottom Line
It may seem simple when purchasing grip socks. Just buy a pair that has grip dots that look decent and are affordable. But buying a high-quality pair is key for two reasons.
First, the socks actually have to work. Just imagine face planting when going for that downward dog.
Secondly, grip socks are supposed to be a barrier between the feet and floor, mat or equipment to be hygienic and to prevent infection.
This means they should not rip or tear after one year of wearing and should be machine washable. We took into consideration all the features that contribute to making a specific option "the best," along with the criteria that are detailed below.


Value
Is a pair of these socks worth the money? What makes it stand out and worthy to buy? Is it versatile?
Using grip socks helps to enhance performance during activities that include floor work. It also is a great way to keep workout socks separate from everyday socks—even though many options are comfortable and stylish enough to wear all the time. Because of its grips and if it has a five-toe or toeless design, these socks are easy to spot in the sock pile.
Just make sure to read how to properly wash the socks. Many options are not recommended to be put in the dryer. The stickiness of the grip may also fade over time with usage no matter what.
Frequently Asked Questions
q:

Is there only one pair included? How many socks come in the package?

a:

Many of the options on this list include just one pair of socks (one sock per foot). Some brands offer the options to buy more pairs per package, such as a 3 pack. You can often find bulk packages of three or more that can save you a little bit of money other buying three or four individual pairs of the same sock. Your wants and needs will determine how many socks you need and that can help direct you on how to best buy your socks.
q:

Can these gripper socks be worn on carpet and tile?

a:

Yes, grip socks can be worn on all types of flooring including carpet. However, they work best to prevent sliding on slippery surfaces like tile or hardwood floors. When you wear them for the first time they may seem to catch a little on carpet but this is usually minor and quickly subsides as the sock contours tother curves of your feet.
q:

Can I wear these sock with shoes or are they too thick?

a:

Grip socks are generally made to be thin, light and breathable for workouts, so they should be fine to wear in shoes. Some brands may be a little too thick to wear with thin sandals or slip on shoes but most people do not have a problem with them being so thick that they cannot wear their regular everyday shoes to and from the gym while wearing their grip socks.
q:

How do you wash these socks?

a:

This depends on the fabrics used for each product. Many may be machine washable in cold water. However, its never recommended to put in the dryer. Instead, let them dry flat. Some people prefer to wash their grip socks by hand in order to avoid unnecessary shrinking or stretching.

It is always best to follow the care instructions on the label and if you don't have those instructions anymore remember, pretty much any sock will be ok hand washed and air dried so that is the safest way to go if you are not sure.
q:

Where can I buy gripper socks?

a:

Grip socks are sold in just about all retail stores as well as online. Check out online retailers like Amazon, or the brand's website. Major sporting goods stores and department stores also carry them, as well as some higher-end fitness, yoga or barre studios.

You can also find some companies that will sell specially designed grip socks so be on the lookout for those as well! The type of sock you want can affect where you will find them and what you will pay for them.
q:

Why wear these socks?

a:

Grip socks should be worn to prevent slips and falls when practicing activities like yoga, when in the hospital or rehab center, or for even for every day lounging. The best Grip Socks provide added safety and security, especially for those who have balance and mobility issues, or who dislike the feel of sliding on hard flooring in the home. While this guide is focused on the benefits of gripper socks for workouts and yoga sessions.
q:

I had gripper socks once and the rubber grips ended dup leaving marks on my floor- do they all do this?

a:

No, it is not common for a pair of quality gripper socks to scuff up your floors with normal use and wear. Over time and with excessive use the rubber used in many of the grippers can begin to break down but this takes a long time to happen. Usually if there is a problem with eh grips discoloring the floor or seeming to crumble or even melt it is one of two things- cheaply made socks or improper care. So this is why it is important to invest in quality socks from the start and to make sure you follow care label instructions and take care of your gripper socks so they can serve you well and last for a long time to come!
Subscribe to our newsletters