10 Best Hair Ties Reviewed and Compared
last updated
Apr 15, 2019
How common is it for you to see a woman with a plain black band on their wrists? Having the ability to easily put up your hair in a neat ponytail whenever you want your hair out of your face and off your shoulders lends itself to needing the easily accessible stretchy band.  There is no better place to have it handy then wrapped around your wrist. Today, there are so many more
stylish
options that not only spice up your ponytail but also look stylish on your wrists.  
For the products we evaluated in this guide, we considered specific criterion that included style, effectiveness, and value.
In a Hurry? The test winner after 17 hrs of research

J-MEE
Why is it better?
Soft, seamless design
Elasticity
Hard, durable nylon
Good for thick, curly, straight, and long styles
Natural color options to match a variety of hues
In a
Hurry? Editors choice:

Test Winner: J-MEE

4
Researched Sources
1.4k
Reviews Considered
17
Hours Researching
14
Products Evaluated
Style
Effectiveness
Value
By Default
In Depth Review Top 10
J-MEE
Kenz Laurenz
Goody Ouchless
Syleia
GUMI
L. Erickson Grab & Go
STS
ElasticU
eBoot
Invisibobble
Table of contents
Criteria Used for Evaluation
Other Factors to Consider
Frequently Asked Questions
Sources
10 Best Hair Ties



Soft, seamless design
Elasticity
Hard, durable nylon
Good for thick, curly, straight, and long styles
Natural color options to match a variety of hues
Very tight bands, do not have much give
Doesn't work well for toddlers
J-MEE makes a band that is designed with materials that will not only stay put on your strands but will not damage your locks when you remove it. Various colors help it evenly blend with any color strands.
Read more
Style
This is a soft band that is seamless which helps lessen the risk of snagging follicles and breaking them when you unwrap it from your locks. There won't be any stickiness on your mane to pull those strands. Wrapping them up with this band is easy and safe for your locks. Even though its design is soft and seamless for the hair, don't worry about it slipping off, because the materials are such that they will keep your ponytails firmly wrapped and won't slide off easily.
Effectiveness
Ponytails, half-up, braids it works for all styles. It can be easily used for any texture or thickness and the colors can easily match most hues.
Comfort
One of the biggest drawbacks to hair ties is that they can be uncomfortable. The can snag in your hair and pull and damage your hair when you go to pull the tie out. The J-MEE ties are designed to be pain free and easy to use and they get our top spot for many reasons including their comfort!
Cost and Value
This bundle comes in at 100 bands. It is a huge value, an excessive amount of the bands with each one having a decent lifespan even with daily use.



Thin to medium thick locks
Lots of color options and some patterns to choose from
Stretchy materials won't snag strands
Designed to minimize damage to strands
Can work for baby fine strands
Beware wearing around wrists as the dye from bands can get on the skin and is difficult to remove
Kenz Laurenz is very elastic ties and they are the perfect match for textures that are thick to medium thick. These soft ties come in a pack of 100.
Read more
Style
Some products market that they can give a tight hold without pulling or snagging those strands. If you want a high ponytail or a nice bun, the stickiness of the tie could cause pressure on your head that results in a phenomenon commonly referred to as a 'hair headache.' You won't have to worry about that with these ties and you can wrap them very tight without tangling your strands the same way elastic options can sometimes do.
Effectiveness
The designs are young and fun and they can easily add some style to your do.' There are mostly solid color options to choose from but there are a couple patterns mixed in there too. You are going to love these because they have fun designs that will really add some pizazz to your style. Not only are they stylish and funky but they are functional. They will still hold your hair secure without causing any irritation to your scalp. There is a great amount of stretch to these
Comfort
These hair ties are made for women on the go and who want a reliable and comfortable tie to keep their hair out of their faces and out of the way. Kenz Laurenz hair ties are easy to use and hold up well without the snapping, snagging, and pulling that other hair ties can cause when they are used.
Cost and Value
With a lot of color and pattern options, this tie is affordably priced for a high volume bundle.



Made for medium to thick locks
Won't snap and break
Can be worn tight and will stay in place
Doesn't use metal that can snag strands
Affordable
Popular product and brand
Product consistency could be improved
Goody is a well-known name in the beauty industry for their hair products. Goody Ouchless don't use metal which can often pull strands.
Read more
Style
These bands are made of 4mm elastic. They don't use metal in their construction. The stretchiness of the band is ideal to get around heavy volume manes. It can wrap around and hold firmly in-place many fashionable styles.
Effectiveness
Like any band, they will eventually lose their elasticity with constant use over time. That being said they will almost never snap or break like some others on the market can. It is quite a common occurrence to be putting your hair up only to have your band snap and shoot out from your hands like a boomerang. Not gonna happen with this one.
Comfort
Keep your hair looking great and out of the way any time and anywhere with this quality hair tie! These ties live up to their name and are pain-free and ouch-free when putting your hair up and when taking your hair down. These are a great choice for women with longer and thicker hair as well.
Value
A durable band with a good lifespan that won't break on you, these are a very affordable option to support any style.



Large
Many colors and patterns
Machine-washable and won't fade
100% satisfaction guarantee or money back
Stylish
Great on all textures, thicknesses, and will work for children
Stretch out fast
The patterns and colors do not run throughout both sides, can see white on the inside with some styles
Syleia makes a tie that is suitable for all styles, textures, and lengths. These are metal-free and they are designed to limit damage to strands.
Read more
Style
These soft and very stretchy materials make up this soft band. It's size is large so it is less likely to get knotted up in your strands. Wearing them on your wrists is like a fashionable bracelet, they are definitely meant to be seen.
Effectiveness
The bands are made to be used and worn often. These fun bands come in a variety of patterns and colors so you can coordinate with any outfit you have. They can be used again and again and can stand the test of time as they are actually machine-washable. Don't worry about them losing their funky, vibrant look because they won't fade with wear or washing.
Comfort
If you want a hair tie that is reliable, durable, and comfortable then you want a Syleia hair tie in your pocket or on your wrist. These ties are easy to use and are easy to put up and take out quickly without any pulling and snagging and pain. That is why they are a popular choice for women with all hair types.
Value
This is a fun product that has a ton of variety in style and color. They are very large and meant to be seen, given all of these factors, they are fairly priced for a bag of 100.



Very budget-friendly
5 different sizing options
Great for any texture, length, or style
Great durability, easily reusable
Elastic that won't snag your strands
GUMI bands are not one-size-fits-all, they come in differing sizes. XX-Small is 20mm, X-Small is 30mm, Small is 50mm, and Large is 70mm. The sizing options make this product practical for any thickness or textured mane.
Read more
Style
While many elastic bands can easily stretch and snap, these really hold up to multiple uses. They will stay solid throughout your day, they will keep your style in place and they can be reused time and time again with consistent strength.
Effectiveness
The differing sizes can accommodate anyone's locks and you can find the right size for you. That means that not only can adults use these easily but so can your little ones. Many times it is hard to find bands that will are tight enough to work on our little one's mane without tearing it and causing them pain. These will do the trick.
Comfort
The GUMI hair ties are made to be stylish and fun and are easy to use, and best of all, you don't have to worry about the pain that other hair ties bring. No snapping of your hair, no knotting and no pulling when you go to pull it out. It also wont crimp your hair when you wear it all day long!
Values
A very well designed and durable product these are very low priced for the amount you get and the amount of use you will get out of each.



Package of 8
Stylish design with accent bead
Won't cause kinks and frizz after use
Can even work on baby thin strands
Firm hold
Pricey
May fray after a few uses
L. Erickson Grab & Go uses the flexibility of elastic and has a stylish design with the use of an ornamental bead. There are many colors available and can be used for everybody's mane.
Read more
Style
You are going to loves these. The design really makes them ultra painless, your hair will not get all tangled up when you are trying to take them out. If that isn't a godsend, you may also be surprised and excited to know that these will not cause any creases in your hair so if you just need it up for a short time when you take them out, your locks will hold their desired style.
Effectiveness
These are super cute and they can hold any texture or thickness firmly. They don't easily lose their elasticity and they come out so smoothly you won't be snagging and pulling your strands causing not only pain but strand breakage. The more strand breakage, the more split ends, the more unhealthy your locks look and no one feels good when their mane isn't on point.
Comfort
When you want a quality brand hair tie that will look good, that wont damage your hair, and that won't hurt while putting your hair up or taking it down, then you want the L. Erickson Grab & Go hair tie. It is designed to keep your hair in place without the painful and annoying pulling and knotting of other ties.
Value
The reality is, that bands, in general, aren't a pricey product. So as far as they go in the market, you get 8 in this pack and you are paying a price equal to other brands where you get bags and bundles of 100 or more. If you have hair that is easily tangled and needs some TLC, paying a bit more per band, may be worth the investment for you.



Bow design
Many color and pattern options
Great option for a gift or stocking stuffer
Affordable
Super cute tie that will add a lot of character and flair to any outfit or hairstyle
You get a random selection, so you can't pick and choose the patterns or colors
Larger in size, so they are much better for older toddlers and older girls
STS makes a very cute band that looks like a mix between a bow and bunnie ears. IT is a great option for little girls or anyone with a big, spunky personality.
Read more
Style
There are a bunch of colors and patterns that these bands use which are bright and fun. They stand out in a cute way. Made of chiffon and elastic, they have the stretch to hold whatever style you want while still having a daintiness to them that is very cute.
Effectiveness
Little girls or teenagers can really have fun with this product. It can show off your personality and spice up your outfit. Make a statement and give the girls in your life a fun way to add some spunk to their style.
Comfort
While we are getting a little lower on our list, we still have quality hair ties that will serve you well and meet all of your needs. STS hair ties are made to hold your hair back even during workouts, runs, and intense movements. And best of all they are comfortable each and every time you put your hair up!
Value
For how detailed these are and the variety of colors and patterns, you get 20 in a pack. This amount offers a lot of variations in style and the price range is very affordable given how unique they are.



Won't slip off very thick or textured manes, slide-proof
Affordable
Good durability and lifespan
Comes in clear rubber or dark rubber to accommodate both light and dark manes
Dishwasher safe
While they don't break or snap easily, sometimes they can loosen over time
ElasticU has designed a very unique band. The material used is an elastic-type fiber that offer a smooth transition over strands but when tightened, stay in place. Taking them off happens with ease, as they just glide off.
Read more
Style
You will be able to use these over and over again, without worrying about them breaking or snapping. They are quite durable so when you buy a pack you will get alot of lifespan out of it. This makes your need to purchase new bands a relatively seldom act.
Effectiveness
For those of you who have a thicker mane, you may find that bands either can't get enough stretch to give you the appropriate amount of hold or that the bands slip off after a time. These really work well gripping the strands, holding tight and staying in place.
Comfort
Lower on this list but still a great choice, these hair ties will keep you comfortable all day long and will not leave you feeling the pain when you finally get home and try to let your hair down. ElasticU hair ties are made to be comfortable and easy to us and are a great option for anyone needing a quick and reliable hair tie.
Value
You are not going to get a pack full of 100+ but at 16 per bag with their durability and lifespan, the cost is very fair and affordable.



Tremendous value
A ton of bright colors
Can serve a multitude of purposes
Won't tangle hair
No metal used in the design
Comes in a variety of colors, but not black or white
Can be overly stretchy
eBoot makes a universal band that comes in a value pack of 100. It is a pretty generic band but it can easily be used for a multitude of purposes and will work well for your styling needs.
Read more
Style
Best used for medium and thicker hair, it is 4 mm in thickness with a diameter of 2". There is no metal used in the design and construction, and it is made to easily tie around strands with a firm grip and not pull or break those strands. Comes in a variety of colors.
Effectiveness
Here you thought the only thing you could use elastic bands was for your locks. Not in this case! It is also a great option for securing wrapping and drawing paper into a tube form, if your shoelaces break, you can weave this product into the shoes to keep them solidly on your foot. You can use these as closures for bags, it literally is a multi-functional product.
Comfort
Even lower on out list we still have reliable hair ties that can meet your needs and serve you well no matter where you go. The eBoot ties are comfortable with any hair type and will help you keep your hair neat and in order all day long without the pain of snags and pulls and knots.
Value
Out of all our products in this guide, this is probably the best in terms of value. It is extremely affordable, you get a ton with your purchase, it works well for what it is. Let's not forget it can be a lifesaver when you are in a pinch. This may actually be something you should always have packed away or on your wrist just in case you have some bad luck and need help with closures.



Curly design
3 in a box
Great for all textures, lengths, and textures
They won't crimp your hair
Very comfortable band
Durability could be improved
The Invisibobble product looks like an old-fashioned phone cord. They can easily keep slippery locks in place and have a firm hold without altering the texture or style of your locks.
Read more
Style
The materials and design used will ensure that your hair can stay firm and will not crimp. It can slide off easily without tangling or snagging strands and causing any pain to your head or breakage to your strands.
Effectiveness
Sure they stretch, pretty much all bands stretch after some point. The neat thing about these is that while they stretch you can squeeze the looped design tightly and they will actually bounce-back and gain back some of their firmness.
Comfort
The final hair tie on our list still has a lot of good to offer and the Invisibobble is a good choice for anyone with long hair who wants a comfortable and reliable hair tie to get them through the day. It is a good quality tie that will perform well in all situations and is a great choice for all hair types so give it a try for yourself!
Value
Again, they are not expensive but as far as how many you get for the cost they are pricier per unit. That being said, you get three in a plastic box and they do last, as mentioned, you can adjust losses in firmness and grip. The are neat looking and well made.
Criteria Used for Evaluation


Style
The style is a very important part of these products because you are wearing them on your head and when you are working with your hair you have a specific look in mind you want to portray.  You have to have the band that backs that look up. Maybe you want it to blend in and not be seen, maybe you want to spice up your look and it is important that it be seen. Either way, style is a very important aspect when choosing the right product for you.
The other important aspect of style is the design of the band.  Is it wide, or thin, does it have any decorative accents, or is it plain?  What are the color and pattern options available, if any? What materials is the band made from?  All of these aspects impact the overall style of the product and what you are specifically looking to achieve.  STS, for instance, has a cute bow design and it comes in a variety of colors and patterns. These bands are definitely meant to be seen and enhance your outfit or your style.


Effectiveness
If you are going to be using bands then what do you want them to do?  Hold your hair firmly and keep it in the style that you secured it in.  You don't want slippage, you certainly don't want pain. As individuals, we come in many forms and characteristics.  So does our hair. Whether it be curly, thin, thick, wavy, course, or extra smooth, we all need to have accessories that can accommodate our needs.  
Those with very thick locks can often have a hard time finding the right firmness in a band.  Some bands may not have enough flexibility to stretch to their needs, or when on they slide off easily.  In order to get the best grip on those strands, often times the bands used to end up being stressed to the max and they snap and break rendering them unusable.  
Those with very textured or curly locks often times, have problems with snags and tangles.  If you have ever had your tie tangled up in your strands it is miserable trying to undo that tangle to get your locks separated with as much minimal breakage as possible.  Many times, you either pull it out and break the strands or cut it out and that also delivers a slice to our strands.
Those with baby fine locks, sometimes need the smallest and tightest hold, but that won't stick and snag those fine strands and cause pain to the scalp.  These individuals also have a hard time with slippage, and if you are trying to put those locks up, the last thing you want is the band sliding out of place.
For every hair type, if there is any product that can reduce the amount of crinkling and frizz that results from wearing a band that is always preferred.  If you have taken the time, for example, to blowdry and straighten your mane to the desired style, but have to put it up for some time, the last thing you want is the look you worked so hard to achieve be crumpled and frayed.  Some options are made for heavy use and can actually be put in the washer to keep them looking their best.  On our list, Syleia is one of the brands that are available which has a ton of durability and can be washed without fading.


Comfort
When it comes to hair ties, the one thing many people are worried about is the annoying pain that they can cause. From snagging in your hair or getting knotted up in your hair after a busy day of activities, to pulling and snapping your hair when you try to pull the tie out, there are many valid reasons women flinch at the thought of using hair ties. Thankfully it does not have to be this way. There are many quality hair ties that are comfortable and pain-free and we here at RunnerCLick has reviewed many of them to find the ten best and have included them on this list for you. So if you want comfortable and reliable hair ties that wont leave you in tears at the end of the day, then check out these comfortable hair ties for yourself!


Value
Hair ties, in general, are not a very expensive purchase. Even if you are buying at the higher end, it still won't break your bank. However, when looking at these products in terms of value, we have to delve in deeper. Value and cost come in the terms, for these products, in units. When so many are sold in value packs 50-100+ you have to look at the actual unit price. Yes, you can have two products that are equal in price but if one product only consists of 15 bands while the other consists of 100, the actual unit price makes the option that consists of 15 bands very expensive relatively speaking. Why is this? Maybe it is the materials used, maybe it is the durability, maybe it is the design or brand name that accounts for why the cost per unit is so much higher. Either way, one thing is for sure, for the most part, if you are buying the bag that has 100 bands, you will probably encounter some really weak bands that will break and stretch easily. At the same time, you will also encounter a bunch that can have better durability. Whereas the bands that are only 15 to a bag, you have to have less randomness in quality and durability and more consistency in the construction and the materials, and the design.
Expert Interviews & Opinions
Most Important Criteria
(According to our experts opinion)
Experts Opinion
Editors Opinion
Users Opinion
By Default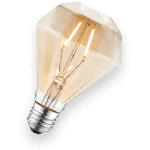 Breakage
We try to avoid breakage and damage at all cost with our luxurious hair. Something to remember is to always take your hair tie out before bed, if you look where you usually fix your pony tail you'll see breakage from keeping your pony tail in all day and night.
Materials
Finding the best hair tie for you might take sampling out. Choosing materials that best fits your length, texture, and thickness is something to keep in mind while finding one that suits you.
Other Factors to Consider


Comfort
Anyone who has ever had their strands tangled and pulled, knotted up knows it is not pretty and it hurts.  It is so hard to get roughly tangled strands undone without breakage or pulling. Some bands can have a tendency to entangle hair, some can have a stickiness to them that makes it hard for strands to come loose from.  Some bands use enclosures that can be plastic or metal, and these enclosures can get strands twisted and pull at them. Bands that can easily be tightened to the right firmness and can keep their hold, while smoothly coming out of your hair without frizz, knotting or pulling.  Also, many people will wear their bands around their wrists so their ability to put up their hair is always available. Bands that also feel comfortable on the skin for this purpose is something to consider.
The texture of your hair, the thickness, the volume, the length, even the color can all influence what type of band you choose. The activity you are doing may also affect that decision. How? Let's say you are going to the gym for a stellar workout, you want to have your hair back and out of your face so you can focus on the exercises and not on stray, sweaty, strands that may be in your way. Maybe you are looking for a classic updo and want the bands to disappear in the structure of the style. You may be looking for clear bands or bands that are closest to your mane's hue. What is always important is if a band uses rubber or elastic to achieve an amount of stretchiness or flexibility it should always be covered by a soft material. This protects the strands from damage.


Durability
There is nothing more irritating than having your band around your wrist and with only a few uses, it is so stretched, any elasticity that was initially there is completely gone and it is utterly worthless. How about pulling those strands back and the band snapping and breaking. Can't use it if it is broken, can you? Bands with material coverings can fray with use and then no longer look nice and they can pull at your strands causing pain. For those bands that come in larger packs, the good thing is that the unit price per band is very low so if a couple stretches or snap you aren't out any significant amount of money and you have a ton of backups to replace it.
Frequently Asked Questions
q:

Are there alternatives to bands and ties?

a:

There are so many ways you can achieve a style you desire and have it look incredible, with minimal damage if any to your locks.  Mini bungee cords and ponytail hooks are options that are not as common as the standard hair tie but they can do pretty much everything that the hair tie can do.  When you put up a ponytail or bun, there is a certain amount of thickness in the style that will result, and these products can actually conform exactly to that density.  The ponytail hooks are very easy to wrap around ponytails with ease. You don't have to use multiple ties to get the firmness you need when you have a ponytail hook.
q:

What is the best time to use the band?

a:

You can put your hair up at any time, of course, but if you don't want kinks in it, it is best to do it when it is dry over wet.  When it is wet, it is more likely to start drying in place and any firmness of the band will kink those strands. Allow, for thorough blow drying of your locks before you put them up.  To ensure they are the healthiest possible when adding heat, ensure that wet locks are air-dried up to 70%. Then once air dried enough, go ahead with adding heat through blow-drying.
q:

What are common types of hair ties?

a:

There are limitless options on the market for you to consider, but in general, most originate from one of the two most common types that are very popular with most individuals.  First, there are elastic options that use cotton as an encasement. These are mainly used by women. Unlike rubber, the cotton enclosures allow for easy use and removal as they don't tear at your strands.  The number one rule to remember is to keep your strands as far away from rubber and elastic-like materials directly as these have a stickiness that pulls at the strands.

Bungee bands are another option that is very common.  They are very versatile at adjusting how firm or loose you want your ponytail to be.  They are comfortable to wear around the wrist and keep on your body. Often times they will come in various shapes, sizes, and colors.  The style options lend these bands to be an attractive addition to anyone's style.
q:

How can men have longer manes maintained at a salon?

a:

For males wanting in on this trend remember to tell your barber or stylist to keep it lean.  Lean cuts and maintenance allow you to have the length while allowing it to look masculine. Having it shaped tall and slimmed down.  You don't want it to be too wide or round because once you start getting into textures that take on this roundness, it will have more of a feminine look.
q:

Can scalp massage help grow long, luscious locks?

a:

One thing is for sure, it can't hurt.  In fact, it probably feels amazing. Outside of the enjoyment of a good quality scalp message, it is said that if done correctly that it can, in fact, help improve length.  You can find products to help you do it at home, or you can have your stylist do it for you. Next time you go into the salon for a service, it couldn't hurt to ask about scalp message and see if you can have that done by a trained professional.  

It can be done on wet or dry locks, and for those of you who are having problems with continual thinning, it is going to be a positive thing for the health of your mane and scalp.  After your locks have been detangled and combed through, the process can start. Using smooth, delicate strokes, specific tools are available that can ensure these strokes are done effectively and safely to reduce breakage as well as ensure your scalp isn't damaged.  Throughout the process, your blood circulation will increase and sebum as well as collagen production increase. All the goodness and nutrients are taken in by the follicles and what you end up with is a very healthy, voluminous mane.
Subscribe to our newsletters