12 Best Handheld GPS Devices Tested
0
The days are now long gone when a trail runner, or a long distance runner had to carry a map set with coordinates, and had to keep stopping to check the map and study the landscape. Nowadays we don't even have to stop when we need to check our position. We simply glance down at a clear readable screen which will show us exactly where we are, see local land features, and the distance we need to go, all while running. We can even check weather forecasts, and receive messages and much more. You can download and add numerous maps so no matter where you go you won't ever get lost.
Innovations regarding batteries also mean that you have a good long lasting source of power for a GPS. We can set off into the wild filled with confidence, and focus on a good running experience. Just another amazing result of our strides in modern technology. One that many take for granted, is the fact that it is nearly impossible to get lost if you are equipped with the right gear.
Trail runs and hiking routes are really inspiring, for those of us that take a trail in more remote locations. It's a very real possibility that we can go off track and spend a lot of time finding our way back to a familiar route. There's nothing wrong with getting a little lost when we run in remote areas exploring nature with no signs of people. In fact, it's a bit of an adventure but we don't want to be lost for too long. That's why it is always a good idea when you're out exploring to have a GPS device with you a all times.
There are quite a few options of how you can bring this technology along with you, such as GPS watches. However, today we are going focus on the best handheld GPS units that we could find readily available on the current market.
Garmin GPSMAP 64st

Our rating
High-sensitivity GPS and GLONASS receiver
Price:

See Here

Garmin Foretrex 401

Our rating
Rugged, accurate and extremely portable unit
Price:

See Here

DeLorme inReach SE

Our rating
SOS option for emergency monitoring and GPS location
Price:

See Here

12 Best Handheld GPS Devices
1. Garmin GPSMAP 64st
If you haven't noticed, throughout these reviews Garmin seems to dominate the market, as far as attainable handheld devices that perform exceptionally well. And, their GPSMAP 64ST keeps that ball rolling with the best in flawless function as well as a practical design with a fairly straight forward layout.
Expand to see more
This unit's has a 2.6 inch (6.6cm) LCD screen, which is readable in bright sunlight, displays detailed maps at 160x240 pixels.

The accuracy is pretty on point with the device's GLONASS receiver and highly sensitive GPS, working with an internal quad helix antenna, which tends to be the most popular choice for many products that are similar in design.

The preloaded map package obviously depends on the particular region in world where it is purchased, but other maps can be downloaded to meet your specific mode of travel.
The GPSMAP 64ST also utilizes wireless bluetooth connectivity.

For those who like to hit the deep trails or higher elevations, this unit is also equipped with a 3-axis compass with a barometric altimeter.

In general, the construction is of durable quality, with a smooth outer design that is free from extruding parts that will easily get broken. The overall size is quite manageable as well, easily fitting in a pocket or small pouch.
Accurate reception
World base map included
8 GB internal memory
Takes MicroSD cards for additional memory
Battery life is not as long as previous models
There are some complaints about the manual being less detailed in the operation than with other models
2. Garmin Foretrex 401
Displayed as a dotted line on the screen, you be able to keep precise track of your traveled path, so you won't have to worry about getting lost while running those trails. Although the Foretrex 401 isn't as fancy as Garmin's GPSMAP 64, it is much more compact and convenient to take along. With its wristband, you'll have the luxury of keeping your hands free.
Expand to see more
This model operates with a high-sensitivity receiver, just like many other Garmin products. The Foretrex also features HotFix, which improves reception performance when moving through heavy woodland canopy, or even when traveling between rocks in a canyon type environment.

The display size is small, but the layout is pretty well organized. the user can view the dual position readout in several different formats. Some of the modes featured on this unit include sunrise/sunset times, electronic compass, barometric altimeter, trip computer and even fishing and hunting information if desired.

In addition to the normal stuff that a GPS unit does like tracking current location,travel routes and waypoints, the Foretrex also supports a heart rate monitor, which can be purchased separately. Another useful tracking aid is Garmin's TracBack feature that allows the user to retrace the traveled path steps to find their way back.

This unit runs on two AAA batteries, which do not last as long as some might like.

As for durability, this product has been used in combat situations, standing up to most of the riggers. So, it's safe to say that it will make it successfully through your run.

As mentioned before, this model doesn't have all of the frills that you may find in another model, but it performs exceptionally for what it was designed to do.


Adaptable to many different situations
Quite accurate in open environments
HotFix technology improve reception in covered or rocky locations
Compact and convenient to carry
Tends to easily get snagged on things
May struggle a bit with reception in canyons or deep rocky environments
3. DeLorme AG-009871-201
DeLorme, actually a Garmin brand, produces some pretty reliable products. One of those being their inReach SE handheld "Satelite Communicator". This isn't simply a map or a directional way finder like the other devices on this list, but a useful tool with critical, or even life saving features that will absolutely come in handy if your find yourself lost or experiencing a problem in the middle of nowhere.
Expand to see more
Although the inReach SE does track your location, its key features go a whole lot further than a simple GPS. This device can be paired with a smartphone to download topographical map content, but its communication capabilities are what really caught our attention.

This unit features an SOS option, which alerts a monitoring center of your call for help and accurate grid location, with a push of a button. That certainly adds some extra confidence to an off-road run or hike.

Additionally, the inReach SE tracks your trip with data such as GPS coordinates, elevation, course heading and even speed of travel.

And a really cool plus, you can also send and receive text messages with this unit. This would be handy in a situation where you may somehow get separated from your travel buddy, or need to communicate important information in the event that you get seriously lost, and must be located.

The rechargeable internal battery will allow roughly 100 hours of continuous use when fully charged. That figure is based on tracking intervals of around ten minutes each in an open environment, with clear access to the sky.


Garmin inReach Explorer+
Feel confident to use two-way texting from anywhere in the world via the Iridium Global Satellite system and a the satellite subscription.

Constant ongoing accurate tracking will enable you to share your location with your family and friends. This phone is equipped with a good choice of functions and is proving to be a popular choice among people looking to get a GPS.

Read on for a full run-down on what this product can give to you.


Expand to see more
Features/Performance

If you're out in the hills, mountains or on the prairie and get hurt enough to incapacitate you can send out an SOS which is interactive and will be picked up by the search and rescue team at the center for monitoring distress calls for help. The Eartmate app is free and lets you access and download useful maps, aerial images in color and charts from NOAA, to do this you simply pair up with a mobile device.

Get ongoing GPS routes through uploaded maps from DeLorme TOPO, this function is facilitated through the Inreach explorer. Check how you are doing with the designed in accelerometer and keep an eye on how high you are with the barometric feature, this also comes with a nice built-in compass to keep you aware of your north, south, and west.

Send and get back texts regardless of your location through a subscription to the available satellite net while also keeping your family copied into your location through consistent tracking.

Includes cloud storage so you can plan trips and the navigation system features a choice of routes, breadcrumb trails, and waypoints.



Durability/Quality

A light handheld system built into a strong and appealing durable plastic case and a weight of 8 ounces, powered by a single lithium battery. High quality features designed into a durable and protective GPS casing.

Cost

Sitting closely at middle to high and a sound investment.


4. Garmin Oregon 600
Here's one from Garmin. The Oregon 600 has a slightly larger screen, when compared with other handheld models of this type. This is a great piece of gear to help you navigate you way through deep trails, or even a hike through the hills.
Expand to see more
Getting right into it, the Oregon 600 operates with a 3 inch (7.62cm) display that doesn't get washed out under bright sunlight. Multi-touch capability allows faster data entry and searching.

The navigation runs with Dual-band GPS/GLONASS satellite positionin, and is also equipped with Garmin's HotFix. This is a saltelite prediction technology that allows quicker and more precise location of the unit's position.

Connect the unit to your PC and set up your upcoming trip or route with 2D and 3D maps. Plus the Oregon will hold just about all of the geocaches that you can download.

Like almost all Garmin GPS devices, you can add more maps to the unit's database. In addition, you will be able to share your tracks, routes and waypoints with other wirelessly compatible Garmin devices. You can even send larger files like custom maps and images. You can do it all, just by pressing send.

The Oregon is powered by 2 AA batteries or a rechargeable NiMH battery pack. There is a bit of feedback stating that the battery life doesn't last as long as many would like.
Wireless connectivity
Able to load third party and custom maps
Holds a ton of geocaches
3 inch sunlight readable screen
Short battery life
Customer complaints of the device freezing
5. Garmin eTrex 30x
Garmin's newly updated eTrex 30x has an updated display screen with 65k color with increased resolution 240 x 320 pixels. It is easily readable even with the sun shinning brightly above you. You can load more maps on this device with a 3.7 GB of internal memory with a microSD slot so you can store even more onto it. This has a built in 3-axis tilt electronic compass and a barometric altimeter which tracks any change in pressure to ensure you have precise altitude levels. You can even use it to plot barometric pressure over time. It's compatible with many other devices so you can share with other devices, and make sure you don't loose any previous maps or data by uploading from previous devices. You can share any waypoints, tracks, and routes all wirelessly. Use it for hiking, kayaking, traveling, and geocaching with its high sensitivity WAAS-enabled GPS receiver, and Hot Fix satellite prediction. It used GPS, and GLONASS satellites simultaneously so you will never loose your GPS signal no matter where you are.
Expand to see more
The Garmin eTrex 30x is easy to use with its 2.2" display screen with excellent color and pixels. The whole device itself is lightweight and easy to carry weighing only 5 ounces. It's measurements are 5.4 x 10.3 x 3.3 cm.

It has 3.7 GB of internal memory with a microSD slot to hold up to 64 more GB. With all this room you can upload as many maps as you wish, and never have to worry about getting lost, or losing a signal. It comes with a pre-loaded base-map that is worldwide with shaded relief. You can download any map you wish such as TOPO 24K, HuntView, Birdseye Satellite, and many more. The picture quality is good so you can see precisely where you are, or what is coming up ahead.

You can wirelessly share maps, routes, waypoints, geocaches, and tracks with this device. You can also plug it in to your computer if you would prefer.

It stores and displays key information like location, terrain, difficulty hints, and descriptions if you are using it for geocaching. No more manually entering coordinates and using paper printouts. It makes geocaching much easier so you can focus on having fun.

It has high sensitivity WAAS-enabled GPS receiver and Hot Fix satellite prediction so eTrex can locate your position quickly and precisely. It maintains your location even if your up in a hot air balloon, or out exploring caves deep in the jungle. It is able to do this because it tracks GPS, and GLONASS satellites simultaneously. GLONASS has been shown to be about 20% faster than GPS alone so that is how it gives you your location so quickly.

It is also built to withstand the elements. It has water proof technology built into it so, even if you get caught up in the rain it won't ruin the navigation system. It is built with its legendary toughness to withstand dust, dirt, humidity, and water. You can use it on ATV's, boats, bikes, hot air balloons, or whatever your outdoor needs are.

There are also many accessories available that are compatible with this device. It requires 2 AA batteries and lasts up to 25 hours before they will need to be replaced.

Easy to use set up
Element proof
Light and easy to carry
Upgraded screen display
Expandable memory
Electronic compass
Barometric altimeter
Uses GPS and GLONASS satellites for precise location
Wireless connections
Some customers don't like that it isn't a touch screen
Some say the screen is too small
6. Bad Elf 2200 GPS Pro
Ready to head off for a run? Take a Bad Elf with you or more precisely take a
Bad Elf 2200 GPS Pro
, head out on the long trail, forget about the possibility of getting lost, just focus on enjoying your run.
Technology has come forward leaps and bounds and that fact shows in this nice hand held GPS system. Let's take a look at it and you can decide if this is your next must have addition to your running kit.
Expand to see more
Features.
Bad Elf 2200 GPS Pro certainly offers a good range of features, the first thing I note it is capable of sharing your location with up to 5 (iOS) devices and this pairing is done through Bluetooth tech. If this sounds complex, it isn't, its actually very easy. On a road trip one Bad Elf can connect and share data for all the family via their devices ( iOS) so they can view via Google Earth or Maps.
The user friendly LCD screen, gives clear vision day or night on your location, while providing a constant power readout so you know how many hours energy you have left to run the GPS.
The memory system is impressive and can store going on up to 100 hours data on previous trial runs which you have taken. Before setting off from home you have a 3 foot cable fitted with USB connector to power it up, this is done through the 24v-12 DC USB charger.
While running, hook up the GPS to the neck lanyard so that you are hands free while running. This rugged model works for runners, hikers, boaters, other outdoor activities, even pilots can use it with confidence in its performance.
You get 16 hours battery life while connected to an iOS device through Bluetooth with a GPS update rate of ten times per second which means pin point accuracy. While in Data logger mode free from
Bluetooth
your battery will last easily up to 35 hours.
The casing is rugged, durable,
splash proof
and shock resistant, ideal for running rough weather trails and it's compatible with the requirements from Apple-MFI programming, working fine with all location based App's available in the APP store.
Nice compatibility with all
iPAD models, Iphones 6,5,4, 3GS and 3G and iPOD's
from the second generation upwards. The model comes with up-gradable firmware which is a really nice feature, as tech progresses, the Bad Elf can keep up with it.
Internally it has MTK GPS chipset for 66-channels. this devise is really built to serve your needs
The carry weight is 3.2 ounces which translates into 90 grams and the dimensions are 61.5mm x 17.5mm by 76.5mm.
Cost.
Available at an affordable price and certainly packed with useful features, a good investment.
Can Pair up with 5 iOS devices.
Back light for night view.
100 hours - data logging
Long battery life 35 hours.
Compact and durable.
Might sometimes temporary lose signal compared to other models available through the market..
Sometimes a bit slow responding to direction changes.
7. Garmin Foretrex 601
This version of Garmin's Foretrex 601 is extremely durable. It is made with military grade standards and is compatible with night vision goggles as well. It also has all the military accessories such as thermal, shock, and water performance. Jumpmaster works effectively when calculating high altitudes while detecting the moment your feet leave the ground. One of the greatest features is that it is hands-free. It sits on your wrist just like a watch does. This device receives smart notifications such as text messages, emails and other alerts right on your GPS system on your wrist. It uses three different satellites to give you precise location quickly, and precisely. It has a long lasting battery life, that will last a week in navigation mode.
Expand to see more
The Garmin name is on this list multiple times, but they have built many quality GPS devices, and have set the bar for handheld GPS system. This is a durable, strong military grade navigation system. It includes thermal, shock, and water protection. It is compatible with night vision goggles, and applied Ballistic Elite. With the ballistic elite features you can use it to calculate aiming solutions for long distance shooting. It also has Jumpmaster technology that calculates high altitudes while detecting how high up you are the moment your feet leave the ground. ItGLONASS, and Galileo.

The Foretex 601 has great navigation sensors including a 3-axis Accelerometer, and a 3-axis compass and a Barometric Altimeter. Smart notifications allow you to receive text messages, emails, and notifications right on your GPS device on your arm.

One of the best features on this device is that it is hands free, which leaves your hands free to do what you please. It also has a great battery life which exceeds 48 hours, a week if you have it on navigation mode.

It provides precise location by using three different satellites GPS, GLONASS, and Galileo. You will always know where you are whether you are deep in the woods, up in a hot air balloon, or cruising on a boat. You can also just use it as a watch.

The products dimensions are 0.9 x 2.9 x 1.7 inches, and is lightweight at only 3.2 ounces. This device has a lot of accessories so if you just needed a basic GPS model you should go with something a little cheaper because this does have a little higher price tag because of all the extra gadgets on it. Like most of the other products this uses 2 AA batteries.

You can automatically upload to Garmin Connect online fitness community online so you can look at a map, and your routes no matter where you are. You can create and save all kinds of maps, track your routes, and waypoints.
Military grade GPS system
Thermal, shock, and water proof
Has 3-axis Accelerometer compass
3-axis Barometric Altimeter
Smart notifications allows text messages, emails, and notifications
Excellent battery life exceed 48 hours
Compatible with night vision gallons
It is also hands free
Haven't found anything wrong with this product
8. Magellan eXplorist 510
Magellan eXplorist
is for those explorers among us whom want to venture into wilder or more distant regions but do not want to be lost.
Fits well into the hand and offers a nice range of high performing features.
Expand to see more
Features.
We can find
quality GPS watches
and we can also find
quality fitness watches
and here is one of my favorite hand held GPS units.
This GPS system comes with a user friendly manual and uses Vantage Point, the software is easy to install, when looking closely at the hardware we find:
A hefty device suggesting durability, comfortable to hold and not heavy, you get Sirfstar 111 chip-set technology so the consistency and accuracy are really good with an accuracy range of around 3 to 5 meters. A nice touch is that it has MSAS/EGNOS and WAAS comatability.
A nice 3" touchscreen which is sensitive enough to be used while wearing gloves, though it has to be said that the screen perform best when you hold it away from direct sunlight and key touch-point features are located at the bottom of the screen.
Using Eneloop rechargeable batteries you get 4 to 6 hours of power or you can use 2 AA batteries to get 16 hours. Remember that in strong sunlight conditions you mat well want to increase background lighting and this will of course impact on the life span of power from your batteries.
Here we see the 3.2 mega pixel camera which offers reasonable tech-specs and while using the camera be creative with regards to the light conditions. The sound recording capability engineered into the GPS model will perform to meet your recording requirements and you will need to figure out your own comfortable distance while recording your voice, check it out and when you first try it, record your own voice till you find what works best for you.
The eXplorist firmware is really nice for geocachers and can hold thousands of geocaches comfortably on the SD card, if you want an SD card this will be an additional but useful purchase. Overhall the cache management system has been very well designed and is a very good feature which includes over twenty different characteristics for each cache which allows ample filtering and sorting. This model gives great service especially with the macro GSAKs method for uploading cache images in conjunction with spoilersync software.
The firmware lets you input coordinates and text though you will need a little patience when loading way-point coordinates as it's not as fact as some other alternative models available on the market.
Keep these firmware performance points in mind while using this model.
Waypoint projection must be done from where you are standing, do not enter from a waypoint on the map.
To entering new wapyoints is easy saving and navigating takes a few more clicks.
Do not enter Stages of multi caches inside a cache. Instead, you must go several clicks from the existing waypoint through to the cache description and then do a return.
Sorting and filtering capabilities are very good.
Be aware the firmware will at times reboot, with the aim to improve performance and expect up to 4 minutes for this process.
In summing up: This model has impressive software which you will need to work with it from a viewpoint where you are familiar with it. A durable GPS for use in rugged conditions, mud and water wont stop its reliability and accuracy.
Cost.
Not a bank breaker, the price reflects the features but you get it at an affordable purchase cost.
Nice reception even in challenging terrain.
Nice touchscreen.
Record your runs or hikes.
Reliable battery life.
Avoid situations where you can scratch the screen or case.
GPS firmware could be a little faster.
9. DeLorme Earthmate PN-60 GPS
DeLorme Earthmate PN-60 GPS offers you functionality, style and reliability.
Taking steps forward into the future with a broad selection of new features to further empower your navigational skills while you are out and about running, hiking or exploring, you wont get lost with this
great GPS system
by your side. The features are user friendly and waiting for you to try them out.
Expand to see more
Features.
Lets go straight into the features held by this robust and comfortable to hold model.
If it's useful functional features that you want then this will serve you really well.
On the screen you are met with a very friendly interface list of icons, which means navigating the system is very easy. The visual provides
top quality color
through PN 60 in conjunction with USA TOPO 9.0 mapping. US GS paps and clear eye friendly color satellite and aerial imagery.
The
battery system is enhanced
for long life span while you produce field logs inclusive of tracks,, geocaches and waypoints as GPX files onto your SD card. View your location and map your routes through DeLorme Topo USA & street maps, you also get satalite imagery in color, USGS quad, everything you want is there for you to use.
Your GPS unit comes pre-loaded with global highways and road base maps which can be over-laid and zoomed in on for a better view. The software gives you fully vectored topographics for street view desk top mapping so that you can pre-plan trips.
Earthmate PN-60 lets you upload maps, waypoints, routes, and even view the same which you have created on your home desktop. You can plan driving or hiking routes through uploading mapped areas. 3.5 GB worth of internal flash memory and with an SD card thise increases up to 32GB, store as much mapping as you want.
No problem with screen viewing it performs perfectly well in all light vectors including at night, you get high resolution through a superb trans-reflective 2.2" color screen.
High performance, ultra sensitive, top notch signal retention, pin point accuracy along with an NMEA 32 channels reception ensures a strong signal hold even in very challenging terrains.
Durable and waterproof, this GPS will still function if you drop it into water and retrieve within a reasonable time.
To sum up we can confidently state that this system is a high performing product packed full of features which will provide all the functions that you want. It compares very favorably with other GPS system on the market.
Cost.
When taking into consideration the functionality, durability and performance, this GPS hand held unit is very good value for money.
Full of quality functional features.
Robust and durable
Waterproof.
Great screen visuals.
Great signal reception.
Pre-loaded with lots of useful maps.
A little higher in price than the standard DeLorme models.
10. Garmin Rino 750 GPS/2-Way Radio
Garmin Rino 750 GPS/2-Way Radio for something
more than a GPS
but still staying faithful to our needs for a top GPS system while combining communication technology.
High tech GPS/GLONASS sat-reception qualities and a powerfully engineered FRS/GMRS radio, stay in contact while you are out and about in those far off places.
At 12.3 ounces this GPS unit can be hands free while you are hiking or orienteering.
Expand to see more
Features.
This is a
top end GPS system with bags of features
, you get a GPS system with high sensitivity characteristics, if your in more challenging environments, satellites are tracked via the GLONASS system, so that you stay connected to GPS. You also stay connected via a powerful radio at 5 watts FRS-GMRS, this 2 way system allows text messaging and voice calls. The wireless headset works through Bluetooth and ensures stable and consistent voice communication.
A very good touch-sensitive color screen,
nice visibility even in strong sunlight
with dual orientation tech.
A great feature is the built in three axis compass which also offers barometric altimeter sensing and an accelerometer. Along with this we have Ongoing active weather forecasting and a nice visual animated weather tracker feature so that you can be prepared for weather changes through the NOAA weather radio built into the
quality GPS system
.
You are connected to Geocaching.com and fed regular live connects for any caches you want to accept while you are on the move. If you find yourself in trouble, the position reporting system will alert other Rino GPS holders about your situation, the GPS will let you know the location of your potential rescuers.
Two choices for batteries, you get 18 hours with four AA batteries or 14 hours via rechargeable lithium ion batteries.
The connect IQ system allows you to customize apps, widgets and data fields while the smart notifications program sends automatic uploads to Garmin online and ensures you stay connected.
When other Garmin users are in the area you can transmit geocaches, waypoints and tracks to those people. A good sized 1.7GB memory capability which can be enhanced through inserting a micro-SD card which will allow you to carry more mapping. Open the BirdsEye app for real time views of the terrain and feel comfortable that your GPS is protected within a durable rugged and water resistant casing.
For summing up we note that this is a high tech versatile GPS with a very wide array of interesting functional features for those people that are far out in the wilderness and want to be safely guided and stat in constant contact.
Cost.
Your going to pay a higher price for this but its an very good investment, you get a lot for your money.
top end GPS system
GLONASS system
dual orientation tech
NOAA weather radio built into the GPS system
connect IQ system
wide array of interesting functional features
Higher than average price due to wide array of features
11. Columbus V-1000 GPS
This GPS is built for all tasks, you get Linux compatible, MacOS, Windows, GPS time, PO1-Navigation, a temperature sensor, a barometric sensor, ( Data Logger), temperature and speed, altitude, barometric pressure and a data logger and more.

Running, cycling, hiking, car, plane, wherever you go this GPS will be very useful. Wear it securely with a high-quality NATO style watch-band.
Expand to see more
Features

Navigation: PO1.

Constant full tracking time and all types of weather Point Of Interest -navigation with 16 directional arrows and 16 pieces POI.

With 6 user-friendly logging-modes. Car, Plane, User defined, Running and walking.

The OLED - screen displays at 1.5 inches and is visually very user-friendly.

Initiate running tracks with a one-touch button.

Multiple formats are interchangeable.

Retain tracking file formats GPS, GPX, and CSV.

USB rapid reading layout/design.

Date and time are shown on all tracking-files.

Geotagging.

Suits all digital cameras.

Barometric/temperature sensor, will measure altitude more precisely.

Time-Album-Pro track tool which works with Mac OS, Linux, and windows.

Maps/Satellites- Google.

GPS- chipset-MTK3339 with Enhanced- Position- System.

100,000 years equals a seconds deviation.

Cost

The price is ok, you pay for good performance.


Full tracking of all weathers
GPS- chipset-MTK3339
Geotagging.
Retain tracking file formats
Can be worn safely and securely
Screen displays at 1.5 inches
Six logging modes
No significant cons reported as of yet
Global positioning is now a part of many modern devices, including smartphones and watches, serving several different purposes. The most important of those is the ability to locate and keep track of one's whereabouts.
GPS has played a big role in the way runners can now move outside of their familiar territory, with the confidence of being able to find their way back. This has especially been a huge plus for those who like to take their run off-road, allowing them to even leave the trail when they want.
---
Our Criteria For Evaluating the 12 Best Handheld GPS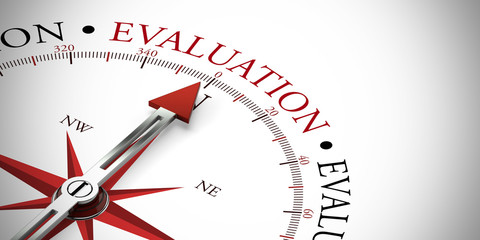 For our evaluation looked at a broad range of features covering the different GPS handheld units. What are they required to do by the user? Does the user get extensive features or the basics?
The first thing to look at was how well the actual devices positioning works, how accurate it is in terms accurately identifying the exact location of the user.
Does the unit stay connected or are interruptions happening which are known in some particular models, for example, if a hiker, runner or traveler enters a ground depression such as a valley or canyon will the Satellite be able to connect with the GPS UNIT?
What was the average memory capacity provided with various models?
Though the devices are handheld can they be carried on running clothing or attached to backpacks?
Pre-loaded with plenty of maps, some units are and some are not, we also wanted to know if an SD card can be used to increase memory and store more maps and data?
Can a route be planned on a computer and the route loaded into the model, what Bluetooth capabilities it has, is the screen appropriately touch sensitive?
What are the Geocaches, Waypoints and tracks capabilities for the model? Anti-glare or clouding factors for viewing the screen, how much direct sunlight or nighttime effects the quality of the view screen?
How durable is the device, is it shock resistant, is it likely to break or stop functioning if it takes a hard knock?
Is it easy to carry? after all its a handheld device but can we carry it "hands-free" on some models yes we can as they have been designed to attach to cords or loops. Some models are small enough to slip safely into a small pocket.
Waterproof factors were important because out in the wilds during hiking it could be dropped into a stream or deep puddle and the device will need to survive this and continue to function.
The quality of graphics displays on the screen, how clearly is the surrounding terrain shown, is it realistic or looks like a cartoon? Which devices employed Satellite Bird's Eye view tech for a very real-time view?
Is the device " user-friendly" can it be operated easily or is it difficult and time-consuming?
Were any devices capable of being updated to keep up with technological advances?
We looked at the cost in relation to what the GPS device offers? Generally, pricing for units came over as realistic in fair when comparing cost against the features provided. The rule was consistent, the more you pay the more you get.
The conclusions we came to are that some systems are designed with basics in mind and that this meets a good market niche, middle range units have a substantial market niche and high-end devices are very specialist and serve for conditions or environments which are much more demanding.
The Ancient way before the GPS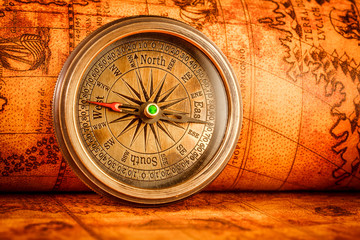 Nowadays to find our way around we can get a GPS and feel confident that we won't get lost, but it's not always been that easy. Imagine if you were at sea a hundred years ago. You would need the following just to start your trip with a reasonably accurate idea of where you are going.
A Marine Chronometer so that you could figure out time.
A Sextant so that you can figure out which angle to travel.
You would need an Almanac to figure out the schedules for the coordinates of stars.
A full set showing sight reduction tables so that you can figure out azimuth and height computations.
Finally, you would need a map of the region you intend to travel in.
A trusted compass.
A pencil/pen and paper/notebook.
To travel around on land or sea without getting lost we needed to understand latitude and longitude.
Compare this to switching on your handheld GPS. Latitude: to work with this so you knew where you are and where to go you first needed to measure the Sun altitude ideally at mid-day (noon). If not this way then simply measure the altitude of any convenient celestial body while crossing the meridian at its maximum altitude when due south or north, while constantly measuring to keep track of the north star, providing the star is visible, which it isn't in the southern hemisphere. If you're feeling that your directional navigations might not be on the target you can feel comfortable knowing that the north star remains with one degree of the constant of the celestial north pole. Once you have taken these measurements you take out your tables of almanac corrections which will let you figure out your current latitude to around a fraction of a mile. Remember to make sure your longitude angles are measured from the horizon, though it's possible to take a measurement from the zenith directly above you that can only be done if the weather is not hazy. When you are using the horizon to take measurements, if it's a hazy day, simply use an artificial horizon by using a pan of reflective fluid, preferably mercury.
Ok, having done this and feeling ready to go for a nice long run ( or a trip) quickly figure out your longitude.
It's done in much the same way providing you get your measurement angle via Polaris, which creates a similar measurement to the star nearest to the west and east horizons, if you do this you have your needed longitude. Be aware of a possible problem, the planet rotates at 15 degrees per hour, so if you base your measurement on the same calculations you made yesterday, you will be wrong and you will get lost. So you must factor in the time difference in relation to the rotation of the planet. Right, you are now ready to set off and I hope you marked all your information onto your map and you have also brought your compass.
Better still, purchase one of the handheld GPS systems which runnerclick have reviewed here for you, it's a lot more convenient.
FAQ
Q: Does a GPS ever disconnect when you don't want it to happen?
A: Yes but it depends on the amount of tech built into the GPS. If you buy cheap you might experience disconnections if you're in very sheltered terrain such as a canyon.
Q: Can we purchase a smartphone with built-in GPS capabilities?
A: Yes, there are phones with high tech GPS and radio phone capabilities which puts them close to being called "smartphones"
A: Yes you can download a GPS program onto a smartphone, for example, WAZE, but your GPS connection is going to get you billing charges from your phone services provider because you are connected.
Q: How did we avoid getting lost before we could own a GPS?
A: Good old-fashioned maps and good old longitude and latitude navigating.
Q: Are there any downsides or places where our GPS won't work?
A: Yes, if you're below the Earth surface for example in a deep canyon or cave.
Q: Do handheld GPS systems have other uses?
A: Some do, you can record yourself on video, record your voice, plan hiking routes. In fact, GPS technology is growing to include many additional functions.
---
Here a few of the sources we used:
Subscribe to our newsletters