10 Best Handheld GPS Devices Tested
last updated:
Mar 02, 2021
If you are looking for the best handheld GPS devices, then you have come to the right place. The devices featured on our list will ensure you stay safe and will keep you on track to where you need to go!

There's nothing wrong with getting a little lost when we run in remote areas exploring nature with no signs of people—but it's important we don't stay lost for too long.
This is where the best handheld GPS devices come into play. They will help you keep track of where you are and prevent you from going off trail. While there are several GPS watches that allow you to be hands-free, here we will focus on the best handheld GPS devices available to choose from.

Below you'll find our list of the top ten best handheld GPS devices!
In a Hurry? The test winner after 11 hrs of research
Garmin GPSMAP 64st
Why is it better?
Accurate reception
World base map included
8 GB internal memory
Takes MicroSD cards for additional memory
In a
Hurry? Editors choice:
Test Winner: Garmin GPSMAP 64st

3
Researched Sources
1.1K
Reviews Considered
11
Hours Researching
15
Products Evaluated
Features
Power Source
Durability
Responsiveness
By Default
Criteria Used for Evaluation

Features
When looking for the best handheld GPS devices it is really important that you take a good look at what each GPS on our list has to offer. First and foremost, you need to figure out exactly what you are looking for in a handheld GPS device and what your needs and preferences are. If you want to ensure that you get something that will fit your needs, you will need to apply our process and consider your own specific needs.
The first thing we took a looked when considering the best features each GPS has to offer, we first took a look at how easy each one is to get accustomed to and how simple it is to access all of the features. We also took a look at how accurate its location was calibrated and considered whether or not the screen was a touch screen or not. Some of you may prefer a touch screen while other my prefer the durable LCD screen options.
We made sure to take a look at Geocaches, waypoints, and tracking capabilities as well. We also considered whether or not your location can be tracked online by your family—just in case a worst-case scenario ever unfolds. Many of the GPS devices we choose also feature anti-glare features so you can easily read the screen no matter how bright and sunny it is outside.

Power Source
Power source is another important factor to consider because when it comes to these devices it is especially important that you have something that you can count on and that won't die on you when you need it the most. If you want a more versatile GPS device that you can use when you drive as well as outdoors you will have different power source requirements, then those of you who specifically want something that you only use to drive or only outdoors.
If you are an outdoor enthusiast or avid hiker, you will need to make sure that your GPS device will hold enough charge while you are out—this may also mean it will have fewer features. We also took a look at how quickly these devices will charge as well as whether or not they will back up your locations without draining your battery.
Many of these GPS devices have preloaded maps that you can access—but not all of them will allow you to access them without depleting your battery life. So, when we considered the power source for each of our products, we also took a special look at the battery capacity and how long it is should last before it dies out on you. Overall, you need to make sure that you take your needs into consideration and get something that will keep you safe and won't die out on you when you need it the most.

Durability
Durability is an important factor to consider whenever we are going to invest in any devices—and this especially rings true when you are looking for one of the best handheld GPS devices. Not only do you need to make sure that you are getting something that is built to last but you also want to make sure that it can hold up to anything that will come your way. This is why we took a look at what real life reviewers had to say about the products on our list—so we could get a better gauge about what to tell you to expect in terms about durability.
When we looked at the durability of each product, we took a look at how shock resistant and abrasion resistance each one is. We also considered how easily each one could possibly shatter—which means that the touch screen options were typically less durable. The hand-free GPS devices can be small enough to slip in your pocket and many also come with additional accessories so you can clip them onto your belt loop or pack.
We also took into consideration whether or not the GPS device was waterproof or water resistant. This is especially important for those of you looking for a handheld GPS device to take with you on your hikes or runs. The last thing you needs while you are out in the great outdoors is something that will shatter or break just when you need it the most.

Responsiveness
The quality of graphics displays on the screen, how clearly is the surrounding terrain shown, is it realistic or looks like a cartoon? Which devices employed Satellite Bird's Eye view tech for a very real-time view?
Is the device " user-friendly" can it be operated easily or is it difficult and time-consuming?
Were any devices capable of being updated to keep up with technological advances?
Expert Interviews & Opinions
Most Important Criteria
(According to our experts opinion)
Experts Opinion
Editors Opinion
Users Opinion
By Default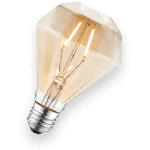 Have A Back-Up Plan
Although all of the GPS devices listed here are reliable and shouldn't run into any problems, it's still highly recommended that you invest in some kind of backup strategy if you plan on taking these out on any long hikes or backpacking trips. Either a backup GPS device or a physical map would be effective in this capacity.
Know The Difference
Some wireless products, including these GPS devices, are either water-resistant or waterproof. The difference between these two terms is important: water-resistant means it can withstand brief exposure to water without malfunctioning, and waterproof means that it can withstand full immersion for an extended period of time.
Other Factors to Consider

Advanced Features
Navigation has come a long way in the last 100 years and now thanks to the features in modern GPS devices, we can do in seconds what would have taken half an hour or more to do years ago.
Nowadays to find our way around we can get a GPS and feel confident that we won't get lost, but it's not always been that easy. Imagine if you were at sea a hundred years ago. You would need the following just to start your trip with a reasonably accurate idea of where you are going.
A Marine Chronometer so that you could figure out time.
A Sextant so that you can figure out which angle to travel.
You would need an Almanac to figure out the schedules for the coordinates of stars.
A full set showing sight reduction tables so that you can figure out azimuth and height computations.
Finally, you would need a map of the region you intend to travel in.
A trusted compass.
A pencil/pen and paper/notebook.
To travel around on land or sea without getting lost we needed to understand latitude and longitude.

Use
The modern GPS is so much easier to use. Before GPS devices were available widespread, we had to figure latitude and longitude calculations by hand. To work with this so you knew where you are and where to go you first needed to measure the Sun altitude ideally at mid-day (noon). If not this way then simply measure the altitude of any convenient celestial body while crossing the meridian at its maximum altitude when due south or north, while constantly measuring to keep track of the north star, providing the star is visible, which it isn't in the southern hemisphere.
Once you have taken these measurements you take out your tables of almanac corrections which will let you figure out your current latitude to around a fraction of a mile. Remember to make sure your longitude angles are measured from the horizon, though it's possible to take a measurement from the zenith directly above you that can only be done if the weather is not hazy. When you are using the horizon to take measurements, if it's a hazy day, simply use an artificial horizon by using a pan of reflective fluid, preferably mercury.
Ok, having done this and feeling ready to go for a nice long run ( or a trip) quickly figure out your longitude.
It's done in much the same way providing you get your measurement angle via Polaris, which creates a similar measurement to the star nearest to the west and east horizons, if you do this you have your needed longitude. Be aware of a possible problem, the planet rotates at 15 degrees per hour, so if you base your measurement on the same calculations you made yesterday, you will be wrong and you will get lost. So you must factor in the time difference in relation to the rotation of the planet. Right, you are now ready to set off and I hope you marked all your information onto your map and you have also brought your compass.
Things are so much easier now thanks to the usability and conveniences of the GPS!

Value
We looked at the cost in relation to what the GPS device offers? Generally, pricing for units came over as realistic in fair when comparing cost against the features provided. The rule was consistent, the more you pay the more you get.
The conclusions we came to are that some systems are designed with basics in mind and that this meets a good market niche, middle range units have a substantial market niche and high-end devices are very specialist and serve for conditions or environments which are much more demanding.
No one likes paying a lot of money for things but when it comes to something as important as your GPS investing more upfront in a quality unit is an investment that will more than pay for itself in the long run.
Frequently Asked Questions
q:

Will my family members have anyway of locating my last location if I were to get lost?

a:

If you are an outdoor enthusiast that likes to go off the path, you know just how important it is to ensure you get something that won't let you get lost--but what if you do get lost? Fortunately, many of the options on our list offer a login option, so you can log in and see all of your history. If you allow your family members to have this login information, then they will be able to log in and see where you were last--this is especially important just in case anything were to happen--and you never know when something will.
q:

Does a GPS ever disconnect when you don't want it to happen?

a:

Yes but it depends on the amount of tech built into the GPS. If you buy cheap you might experience disconnections if you're in very sheltered terrain such as a canyon.
q:

Can we purchase a smartphone with built-in GPS capabilities?

a:

Yes, there are phones with high tech GPS and radio phone capabilities which puts them close to being called "smartphones" However it is not advised to rely on phones for GPS as they are limited tot heir fucntion and memory and often have issues with connection and service in remote areas where the phone's service is limited. Also, keep in mind your GPS connection is going to get you billing charges from your phone services provider because of how you are connected and using your data.
q:

Do handheld GPS systems have other uses?

a:

Some do, you can record yourself on video, record your voice, plan hiking routes. In fact, GPS technology is growing to include many additional functions. Many allow you to upload reports and information about your walks and runs to your computer so you can view your porgress and print off reports.
Subscribe to our newsletters