Our Favorite Handheld Massagers Tested and Fully Reviewed
last updated:
Aug 18, 2020
On the hunt for the best handheld massagers? If so, you have definitely come to the right place. Here we will go over the best massagers currently available on the market along with their Pros and Cons and what to look for before making your purchase.
Runners and athletes are consistently putting their bodies to ringer to get better, faster, stronger—but many of us quickly forget to take the time to
massage
and soothe our muscles. If you are always sore and can't the spring back in your step, this might be you.
If you are looking for a faster way to recover and get back to pushing yourself to the limit, you will definitely benefit from the best handheld massagers—and the best part is they are lightweight, easy to use, and compact.
Enjoy our top picks below!
This is the best product on our list that is currently in stock:

TimTam
Why is it better?
Very powerful percussive moments
Adjustable head
Hard carrying case
In a
Hurry? Editors choice:

Test Winner: TimTam

5
Researched Sources
1.1K
Reviews Considered
10
Hours Researching
18
Products Evaluated
Effectiveness
Ease of Use
Materials
Portability
Bottom Line
By Default
Our Favorite Handheld Massagers
Criteria Used for Evaluation


Effectiveness
If it isn't effective, it is likely to end up in the graveyard of fitness gear that lives at the bottom of your closet.
According to the American Massage Therapy Association (AMTA), massages help to improve athletic performance, reduce pain, prevent injury, and reduce recovery time by dissolving lactic acid in the muscles. It has been shown to decrease late-onset muscle soreness, improve soft tissue function, increase range of motion, decrease swelling, and improve conditioning.
Stretching, staying hydrated, and making sure you're getting plenty of magnesium are some other ways to move lactic acid throughout the body. A hand-held massager can have a big impact on how you feel after working out, as well as shortening the time it takes for your body to recover. To give each product on our list, we considered over 1100 reviews from people from all walks of life.
Instead of relying on just our own experience and opinion, this approach allows us to get a more well-rounded view of the product and how well it works to move lactic acid throughout the body, relieve your muscle soreness, and decrease the time it takes your body to recover. So, make sure to get something that actually works for you and your needs!


Ease of Use
You are tired and sore. The last thing you want is something unnecessarily complicated.
The last thing you want is to be sore and need to use your massager only to find that getting it to hit the muscles you want it to is difficult and becomes a workout of its own! That would stink, which is why we only included products on our list that have been shown and proven to be simple to operate.
The design, rather than the materials or anything else, is the biggest factor that makes a handheld massager simple to use or not. The products on our list have a variety of designs so that different kinds of people can each find something that will be simple to operate for them.
Battery operated designs are by far the most popular and most effective. With these products, the user hits a switch that turns on the unit and then presses the massager against their body where they're seeking relief. If this is something you know you prefer, make sure you take a look at all of the battery-operated selections we have to offer on our list of reviews.


Materials
When it comes to handheld massagers, we need to make sure we get something that is sturdy, durable, and effective.
As with any product, what a handheld massage is made of makes a big difference in how effective it is, how easy it is to use, and how durable and long-lasting it is. For the most part, the products on our list are made of high-quality ABS plastic. This makes them incredibly durable and built to last, which is why it is so popular.
ABS plastic is the type of plastic that can only be heated and molded once, typically during the production process when it is poured into whatever mold is used to make it take its desired shape. Some of the products on our list also include things like stainless steel ball bearings, rubberized handles to improve grip, and small motors to power the battery-operated products.
While choosing products for this buying guide we made sure to only pick products that are made of high-quality parts because this will not only help the product be effective and easy to use, but it will obviously help it to be durable and long-lasting so that you can get your money's worth out of it.


Portability
Sore muscles follow you wherever you go, and we wanted to select designs that could travel with you.
You might be surprised to see this on our list of most important factors, but we included it because a lot of people like to take their handheld massagers with them to the gym while traveling for business or pleasure, or when they go to attend races and other running events. For the most part, all of these machines are pretty easy to travel with, but some of that depends on you and your packing style.
Designs such as the Rolling With It Peanut is one of the most compact designs to make our list. It is the perfect size to slip into your gym bag or your suitcase when working out far from home.


Bottom Line
At the end of the day, you need to make sure you invest in a handheld massager that works for you--so make sure to take all of your personal preferences, needs, and consideration at the forefront of your decision-making process.
At the end of the day, all of the above factors contribute towards the type of experience you have with your handheld massager. Different people will have different wants and needs, not to mention different bodies. Because of this, we included a wide range of products on our list and hope that there's one that's suitable for you.
To determine the score for this factor we looked at each product on the list and its overall blend of effectiveness, ease of use, quality of materials, and portability to determine what the overall score for this final factor was. We also considered over 1100 reviews from real-world users.
Expert Interviews & Opinions
Most Important Criteria
(According to our experts opinion)
Experts Opinion
Editors Opinion
Users Opinion
By Default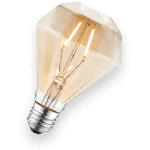 Sleep Issues?
Massagers have a relaxing effect on the body, resulting in a better quality of sleep. Studies show that the body's stress levels are significantly lowered during a 10-20 minute massage, which can help greatly in your ability to get a good night's sleep.
Will I Need Help Using It?
The great thing about all the products on our list is that they're designed so that you can give yourself a massage without needing help from anyone else. This will allow you to get relief at anytime and anywhere.
Drink Lots Of Water
In general most of us need to drink more water--but it's especially important to drink lots of water after a massage. This is because during a massage a lot of toxins are flushed from the body and drinking a lot of water will help your kidneys to flush them out.
Other Factors to Consider


Value
According to the American Massage Therapy Association (AMTA), massages help to improve athletic performance, reduce pain, prevent injury, and reduce recovery time by dissolving lactic acid in the muscles. It has been shown to decrease onset muscle soreness, improve soft tissue function, increase range of motion, decrease swelling, and improve conditioning.
As new muscles are developed, the tears can result in a buildup of something called lactic acid. This can contribute to muscle soreness and a loss of flexibility when it's not properly worked out. This is another thing that a handheld massager can have a huge impact on. Again, this is an excellent way to improve your recovery time and your health in its entirety.
At the end of the day, you need to make sure you invest in a handheld massager that fits all of your needs, and that also means you get something that fits your budget. So, before you buy, just make sure you invest in a handheld massager that will work for you, fit your needs, and be a great investment for you in the long run.
Frequently Asked Questions
q:

What is the best handheld massager?

a:

For performance, we recommend selecting a design that uses percussive movements. Percussive designs, like that from Pulse FX, pulse a trigger up and down very rapidly to really dig down into muscles. It is important to note that these options often come at a pretty steep price point, but they are well worth it.

If you are on a budget, vibrating designs are the next best thing. The Rolling With It Vibrating Peanut is one of our best values, and it makes it easy for users to turn up the power to dig deep into muscles. Plus, it is small and compact to take with you on the go!
q:

How do I use a handheld massager?

a:

You can apply pressure as needed to increase the effectiveness of the machine. For stick massager, the vibration can be adjusted using pressure, and by rolling the apparatus over your muscles.

The level of use is really at the discretion of the user. Just make sure that you're not doing anything that causes pain or that makes you uncomfortable.
q:

Can a handheld massager reach my back?

a:

There are many options on this list that can reach all areas of the back including the lower back. Make sure it is lightweight so it's not too heavy to hold and has a good grip to reach these areas.
q:

How often should I use a handheld massager?

a:

Massage as often or little as desired. It's beneficial to massage both before and after a run or workout.
q:

What is a deep tissue massage?

a:

This consists of deeper pressure when massing the muscles to reach the tensions and fascia to relieve tension and tightness.
q:

Can this massager work for shin splints?

a:

Yes, all of the options on this list are great for treating shin splints. Be sure that you select a design with a smaller attachment to really get down in the grooves!
q:

Are these products noisy?

a:

This depends on each model. Electric massagers tend to be noisier than their counterparts. However, the best handheld massagers are typically also a lot quieter compared to some really noisy options out there.
q:

Where can I buy a handheld massager?

a:

Most sporting goods stores worth their salt will have an area dedicated to easing tired muscles. However, many stores only have non-powered options that are good, but not great. If you really want something that packs a punch, you may need to venture online.

Online retailers are the best source of powerful products. The higher-end designs are often left off of store shelves and made available online. The good news is that all of the products on our list are readily available right now to take home to ease those aching muscles!
q:

Are handheld massagers healthy?

a:

Yes! If you are super sore after a brutal workout, you may feel compelled to reach for an aspirin. However, before you put any chemical into your bloodstream, there are better alternatives out there!

A good handheld massager is the healthiest option to fight pain. Not only do these handy little devices feel great, but they also offer important health benefits as well. Sore muscles occur when the tissue and fibers inside of the muscles become damaged when exercising. A good way to help repair them is to increase blood flow to the affected area. By stimulating the tissue and allying compression, blood will easily flow to the area to help ease the pain.
Subscribe to our newsletters