10 Best Heating Pads Reviewed and Tested in 2019
last updated
Apr 26, 2019
If you're on the hunt for the best heating pads, then you've come to the right place. Here you'll find a comprehensive first look at the best of the best available, along with what to look for before making your purchase.
Whether you suffer from symptoms from
plantar fasciitis
, joint pain, or muscle soreness from your more intense workouts—you will find that the best heating pads will do just the trick! These
heat pads
are easy to use, comfortable, and affordable—and the best part, you can find purchase them from just about any retailor.
Take a look at our list below to learn more about what to look for when searching for the best heating pads for you!
In a Hurry? The test winner after 10 hrs of research

Thermi Paq
Why is it better?
Dense material holds heat and cold longer than traditional packs
Soft fleece cover
Adjustable Velcro strap
Hot or cold pain relief that is reusable
Non-electric, heat in microwave and cool in freezer
In a
Hurry? Editors choice:

Test Winner: Thermi Paq

13
Researched Sources
1099
Reviews Considered
10
Hours Researching
14
Products Evaluated
Materials
Features
Insulation
Size
Bottom Line
By Default
In Depth Review Top 10
Thermi Paq
Koo-Care
AZMED
Core Product
UTK
Sunbeam Xpress
Pure Enrichment
GENIANI
PROALLER
BodyMed
Table of contents
Criteria Used for Evaluation
Other Factors to Consider
Frequently Asked Questions
Sources
10 best heating pads



Dense material holds heat and cold longer than traditional packs
Soft fleece cover
Adjustable Velcro strap
Hot or cold pain relief that is reusable
Non-electric, heat in microwave and cool in freezer
After 100+ times of use the clay will dry and clump
Be careful not to microwave too hot
It is the best option you are going to find for a non-electric heating pad on the market. Thermi Paq is efficiently heated up in the microwave and offers a tremendous amount of time staying warm for use on whichever muscle ails you. The thermal ceramic clay provides an in-depth, even and slows penetration of your muscles and you can use it either hot or cold.
Read more
Materials
You can certainly trust that they use high quality and durable materials!
Features
For literally one of the most usable, reliable and therapeutic pads on the market, you cannot beat the price. Don't be surprised if you end up buying more after you've tried it just once. Keep a couple in your freezer for a fast ice pack and maybe one or two on hand should you need some heat. Easy to heat and cool, they are flexible hot or cold, so they are easily wrapped around your joints.
Insulation
It says it can be used for 100 times, but don't be surprised if you get quite a bit more uses than that out of it this heating pads. It is as simple as heating up in the microwave, and you got yourself about 1 full hour of treatment. That is seriously long lasting. Whether you are treating bruises, strains, sprains, swelling, or even stiffness this pad will help alleviate that tension and pain conveniently over a decent amount of time.
SIze
There are varying sizes to accommodate whichever part of your body you are looking to soothe.
Bottom Line
It is manufactured by a company with 20+ years of knowledge and experience in the health and wellbeing industry, providing products that serve the community to live their healthiest, most independent lives. They have trusted industry experts in Respiratory, Pain Management, and Home Medical Equipment.



Very comfy nylon material
Reusable and microwaveable
Flexible and soft while cold
Universal size "11 x "14
1 year warranty
Gel doesn't distribute well for the back when you are standing while wearing the pack
You may need some help positioning it various body parts, specifically the shoulder
These are fantastic universal heating pads with extra large size to alleviate nearly any of your muscle aches and pains. The gel technology this pack uses will keep this pad feeling cooler for longer. Save yourself the hassle of buying multiple blocks of ice or hot pads in varying sizes and go ahead and give Koo-Care a try because it's multifunctionality allows it to be used anywhere on your body you could need.
Read more
Materials
The design of the mesh on one side versus the other allows for the cold to only penetrate where you want it to go.
Features
It is very flexible which is suitable for some of those oddly shaped places that you may have pulled or bruised. The flexibility also flows with the gel's ability to be evenly distributed throughout the pack, so you don't have to worry about clumping, for a pack to conform to your body so specifically, comfortable materials are essential. The fabric that wraps this pack will provide you with a very soft feel on your skin.
Insulation
Using gel ice the pack is heavy enough that you will be able to sustain effective hot or cold treatments for a decent length of time.
Size
We say universal because of its extra-large size. The size allows it to go over and soothe the most significant parts of your body while the straps which vary in length, will enable you to place it anywhere that is needed — combined with the extender you have all sorts of power to alleviate the tensest pain and stiffness for all your joints and muscles.
Bottom Line
These are pretty fantastic heating pads that have a size and design to keep you comfortable anywhere you need, shoulders, arms, backs, belly, hips, knees, they all can benefit. It is FDA approved so it has past it's testing and research standards. The fact that the gel is so conforming to your body while holding both cold and heat for extended periods make this pack an excellent option. No one can argue with a warranty, and you get one with Koo-Care.



Leak proof design
Mild soap and water or cleaning wipes keep the exterior clean
Does Not have a funny smell like some ice bags can
Manufactured in the USA
Dries out easily
Keeps its temperature for about 1 hour
On the smaller side
Be careful of the metal ring at the top that can get very hot to the touch
These heating pads are ridiculously convenient and easy to use method to ease and numb headaches, joint pains, swelling and bruising. Headache relief, tough workout, or just constant joint pains, this pack can help you feel better. It is fast to get the AZMED pack to either heat up or cool down for your particular needs.
Read more
Materials
This single pack is so easy and alleviates all these issues. Fill with hot water or ice and use the security lock to seal it.
Features
You can't beat a pack that doesn't require any prep to have it work and be useful for you. If you need hot or cold therapy, all you have to do is add ice or hot water, and voila, you have got it!
Insulation
We have all had our moments where we have needed an ice pack, so in a jiffy, we use a Ziploc bag and fill it with ice. Too bad that within minutes of hitting our skin the melting of the ice begins and so does the drainage from the pack down our necks, or legs, or heads. This bag will allow you to have the ice and keep it securely inside without any concern for leaks. You also can't double a Ziploc bag as a heat pack, but you can with this pack and again in a quick, no fuss way. Add that hot water when you need and put it on, it will conform well to your body and keep you dry.
Size
It's the size, and the roominess of its design allows it to fit any part of your body securely without the need for flexibility. It has a fluidity!
Bottom Line
When you are not feeling well, and you need immediate relief, taking some pain medication can help, but you have to wait for it to work. Not all of us want to take drugs, and sometimes the pain we are feeling isn't helped as well by an OTC pain reliever. If you don't keep your ice packs in the freezer regularly, you'll have to wait for other packs to cool down. If you keep having to use the microwave, you could keep it in too long and it could cause burns.



Don't need a cover, minimal frosting
Latex free
Made in the USA
Dimensions: 10" x 13" (25cm x 33cm)
Very soft pack
Pack casing could use some padding
Pack can be a bit heavy when frozen
These Cold Products heating pads are super easy to use and come highly rated and reviewed by many users. It's comfortable, lightweight, and durable—you can use it every day if you need to!
Read more
Materials
Prepare to be delighted with the functionality and feel of this pack. The fabric has a delicate, smooth feel that doesn't get all wet via drippy condensation. Even on bare skin, you will find this one to keep up its comfort level still.
Features
This pack will stay flexible for you so it will be able to cover and fit the body part that you are looking for relief. The covering is soft and has a fabric like a feeling that won't cause excessive freezing to your skin.
Insulation
This pack will freeze well for you, no problems there, with at the very least 30 minutes of moderate cold and most often more than that. If you need heat, that is an easy solution in the microwave. If you need hot or cold relief, this is a quality pack that is comparable to what a pharmacy or doctor's office would provide at a fraction of the cost.
Size
At a nice size of 10x13, it is a terrific pack that is suitable for anyone. The size of this pack is well suited to cover your most of any of the areas you need to have soothed, even your lower back.
Bottom Line
You won't have to worry about the freezer burn you can experience with other packs anymore.



Auto shut-off time is 240 minutes
Power source is AC110~120, 60HZ, 75 Watts
Soft PU leather on both sides
Uses natural jade and tourmaline stones
Pad size is 23.5"x16"
Higher end pad with higher end price
Customer service could be improved
Tired of the microwave or the electric heating pads to get you the heat therapy you want. Why not try infrared treatment instead? UTK provides products that are all FDA registered and use GMP quality control for rigorous testing.
Read more
Materials
The UTK uses natural minerals to penetrate. It's infrared heat entirely around your body and relieves even the worst muscle discomfort.
Features
You can program your pad to the setting of intensity that works the best for you. A smart digital controller does all the work for you, even memorizes your settings. It doesn't get any easier than that. You get to have a precise, measured amount of infrared heat and if you use specific levels regularly, your digital controller will take note and ensure that you are all set the next time you turn it on.
Insulation
With 6 different heat settings, you will not find it difficult to discover the perfect comfort level for your personal therapeutic needs.
Size
You can sit on it or lie on it; it is very pliant. Using a velcro body strap, you can ensure your heating pad stays where you want it securely with no sliding out of position.
Bottom LIne
There is no place you can not go with these heating pads. Your office, at home, or on vacation, they all are well suited for you to use this technology. At as little as 30 minutes a day, you can use this pad to effectively increase your blood flow which will, in turn, reduce pain and muscle tension. The pad offers incredibly deep penetrating heat at a consistent temperature of your choice for as long as you need it, even if it goes beyond 30 minutes, or as your doctor recommends.



6 heat settings
Machine washable fabric
Really Comfortable
LED remote
Lots of issues with the remote overheating
The Sunbeam Xpress heating pads are super easy and convenient to use. You can plug it in and choose your settings and voila, you are ready to go! If you want a heating pad that will last you the long haul, then this is the way to go.
Read more
Materials
These heating pads are made with soft, comfortable, and machine washable fabric--the micro plush is so luxurious you will want to use it every day.
Features
This heating pad is designed to be plugged into the wall. The Xpress Heat feature allows it to heat up in just 3 seconds--so it is immediately ready to go for you. It comes with an LED remote and offers 6 different heating settings to choose from.
Insulation
When it comes to insulation, this is an electric heating pad, so it conducts the heat while it is on. However, once turned off it stays warm for a while, so it is safe to say that it is well insulated as well.
Size
The pad is available in small, standard, and extra large--the extra large is 12x24 inches is perfect for your legs and entire back! The chord is also 9 feet in length so you can get comfortable while having it plugged in.
Bottom Line
These are excellent electrical heating pads. It does not offer any cooling options--but does have 6 different heat settings to choose from.



Large pad with double-wide coverage, 20"x24"
5 year warranty
Awesome customer service, support 7 days a week
Worldwide customer support
2-hour automatic shut-off
Extra long 9-foot cord
Average heat intensity
Distribution of heat is mostly in the center not equally balanced
Talk about a significant and in charge heating pads! PureRelief has a double-wide pad for extra coverage, no we aren't talking mobile homes, we are talking heating pads! Think, back, legs, shoulders, abdomen all those large areas that are big players and can cause you a lot of suffering and pain if you strain them.
Read more
Materials
If you are already in pain, the last thing you want to do is inflict more pain on yourself. These heating pads will do you right with its velvety soft, micro plush covering. It will feel satiny and sleek on your skin for sure. Sure it is comfortable, but it is also practical. It is fully machine-washable so don't worry about upkeep and maintenance, it is no problem.
Features
Use this pad moist or dry, whatever your needs may be. Moist therapy will give you deeper penetration, for deep tissue muscle relief. Dry will help those minor aches and pains you may encounter or have regularly.
Insulation
It heats up fast, so no need to be in pain for long because your pad can warm in seconds. Those tired and sore muscles will have plenty of expedient pain relief.
Size
Comes in several sizes, so you have options!
Bottom Line
You can benefit from this pad for only 20 minutes, or the time allotment your doctor prescribes. This pad comes with a ton of extras. It has a storage bag and a convenient controller. There is a user manual so don't worry, it's use is easily described for you. If you have any questions, call customer service, they are there to help you 24 hours, 7 days a week. You will never be in the dark with this pad or this company.



Full body relief with an XL size
Combination dry and moist heat
3 adjustable fast-heating options
Super soft microplush fibers offer tremendous comfort
5 year warranty
2 hour auto shut-off
May not stay at maximum heat for an extended time
Maximum heat not as hot as other models
These heating pads are which you will truly find a great value. It far surpasses heating pads with that plastic covering. The top is quite soft and the bottom is equally soft. You will have no problem wrapping this pad around any body part that is ailing you. GENIANI provides a pad that has nice setting options for you to customize your heat level.
Read more
Materials
It is covered with durable and soft micro plush fibers so you can use this pad daily and experience it's flexible and comfortable support.
Features
For anyone who suffers from pain and muscle soreness, this pad will help alleviate those discomforts by relaxing your muscles to make the pain go away. You can adjust your heat levels with 3 easy setting options, low, medium, or high. The pad offers dry and moist heat options.
Insulation
This pad will heat fast for you so you won't have too much down time while you are waiting for relief.
Size
It's king size so you can use it for the largest of body parts, backs of thighs, backs, across the shoulders, you name it.
Bottom Line
This is a well-made pad that offers nice even heat with a size that is large enough to provide you with ample coverage. The soft cover is comfortable on both the top and bottom of this pad, and you can easily adjust the heat settings with the controls. It is a pad worth taking a look at.



2 hour shut off
90-day return warranty
3 heat settings
Long power cord for more portability, 10 feet long
Microplush fibers
Moist and dry heat options
Cannot sit on pad or put under your body
It is not advised to fold this pad
PROALLER makes these heating pads for those that want a full body heating pad experience. It maintains a consistent amount of heat evenly distributed across your body. It has a moist feature that is less dehydrating to your body while providing better absorption into your muscles.
Read more
Materials
The softness of the flannel micro plush fibers is vital. You will be able to easily maintain this pad with the ability to throw it in your washing machine to keep it clean.
Features
You'll enjoy either the dry or moist heat therapy, whichever you need because you have the option of both. With one easy to use controller, you can switch among the settings to get the perfect treatment for your body.
Insulation
It heats up fast to the level you want. Once you have your desired heat level, if you decide you want to rid yourself of the cord, that's no problem because it can easily be unplugged from the blanket.
Size
These are the king of heating pads. It is a full body XXL sized pad coming in at 23" x 24". It is top notch at attacking sore muscles in the back, shoulders, neck abdomen, legs, and arms. It can cover any of your large needs and bolster blood flow to penetrate those muscles and cramps soothe the pain away.
Bottom Line
These are heating pads with an excellent large shape and a generously long cord that will allow you to move around with ease and sit where you are most comfortable. It has a blanket-like ability to drape over your body.



Automatic shut off
Lockout guard
Digital LCD control
Water not required
4 sizes to choose from
Moist heat therapy
No display backlighting
Buttons beep with every press
BodyMed makes a heating pad that is digital and electric. It is 14" x 27" in size to deliver the most therapeutic moist warmth to target your aches and pains. Muscle sprains and strains and joint pain, inflammation, can all benefit from the use of this pad. The easy to read LCD controls make it effortless to use.
Read more
Materials
It is covered in a soft fleece material which will keep you warm and lay comfortably on your skin.
Features
These heating pads have a super helpful lockout feature. It acts to guard against unintended changes that may result in accidental shifts on the controller that could change the treatment setting you chose. Accidents happen, but with this feature, the pad is proactive against accidents. You also can set you are shut off time so you can select the length of time you want your pad on as well.
Insulation
This pad was designed so to give you the option of treating multiple areas of your body.
Size
There are 4 different sizes to choose from so you can pick the best one for your needs.
Bottom Line
These heating pads are not only functional; it is durable and rugged if ever heating pads could be. It will provide you with tremendous treatments and you don't have to worry about it going berserk if you touch it the wrong way. It can truly take a beating so the lifespan you will get from this pad will be long and therefore a real bang for your buck.
Criteria Used for Evaluation


Size
Size does matter. If you need relief in a small area, like an ankle, you can easily go for a smaller sized pad. If you need it for a larger area, like the back or abdomen, across your shoulders even, then the larger, the better. Some heating pads can be molded and formed to whatever size you need which makes them ultra versatile and easily used for any aches and pains. If you are an athlete or a sufferer of chronic pain, it may be a good idea to go for a larger pad that can serve multiple purposes as it can fit various points on your body so that you can save money and space with a one-pad-fits all.


Insulation
There are many options to choose from. You can get heating pads that are efficiently heated up in the microwave or that use the simplest method of hot water to get your heat. Some use infrared technology, and others use pure electric. Some use gel, and others use stones as the material that is allotted for the transfer of the heat. There are combinations of electric with gel which allow you to have a pad that has increased the ability to be multi-functional and more comfortable to travel with.
Heating pads offer either dry heat, moist heat or a combination. If you have stiffness, moist heat is the way to go. Dry heat is better for muscle pain and relaxation and increasing flexibility. Many heating pads also offer the ability to provide cold therapy dually. Having a combination pad that provides you with the most options is your most useful choice as you have more significant opportunities to choose from for any injury or need you may have.


Materials
The way the pad is made and the materials it is comprised of makes a difference When a pad can be used for cold therapy you may want it to have a lessened ability to have condensation, therefore, keeping the cold without the wetness. The heating pads are more comfortable if they have soft material coverings for smoothness on your skin. The heating pads with that are flexible are extremely useful for molding to and contouring your body will provide you the most usability. When you are using your pad frequently, you are going to want to clean it. Heating pads that are easily cleaned, machine washable, are your best bet for easy maintenance.


Features
There are different options that you can look for in a heating pad based on your preference and need. First, it behooves anyone to buy when there is a warranty associated with your product. The peace of mind you will have trying something and knowing that if it doesn't work or you don't like it, you can return it and regain your money is a benefit anyone can appreciate. Many heating pads will offer warranties, so look for them.
If you are using an electric heating pad, you want the ability to make use of it almost anywhere you want to sit or lay. Because it is plugged into and thus based up against a wall, the longer the power cord, the more distance, and portability you will have. Auto-shutoff is an essential safety feature for any electric pad. It is a feature that will have a set amount of time that, when reached, the pad will automatically turn itself off, so if you are using your pad while you fall asleep you will know that your pad won't be on all night. There are also Auto-Switch options which are heating pads that only remain on when you are pressing the switch. Allows for a lessened risk of you sleeping with the heating pad on it also helps you control the temperature of your pad to your appropriate level.


Bottom Line
If you have long-lasting pain and discomfort and you just can't find a cure or relief from your ailment it would be time to call your doctor.  Heat and cold treatments are meant to help, and while they can help for a fair amount of time, they are meant to be temporary not a forever or very long-term use.  It is really harmless to continue use of heating pads but the reality is that if you are having pain that is in need of a pad for a significant amount of time, you should really consider seeing a doctor and then go from there.  Noone should deem heating pads a suitable solution for a long-term ailment that just won't heal if it isn't getting better and ridding itself, see a doctor.
Expert Interviews & Opinions
Most Important Criteria
(According to our experts opinion)
Experts Opinion
Editors Opinion
Users Opinion
By Default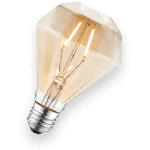 Reasons to use a Heating Pad
Heating pads can help athletes. runners. and anyone who is experiencing any aches and pains. Whether you suffer from abdominal cramping, acute or chronic muscle or joint pain, stiffness, injuries, or simply have muscle soreness from your workouts--a heating pad can be just the trick you need. You will also find a heating pad will help you quite a bit if you are working through pain and recovery from surgery as well. Regardless of what you have going on, heating pads are great for pain relief and can be used in combination with cold therapy to help you get back to feeling better.
Give it a try!
Whether you have to take pain medications and want to cut back--or if you simply like to avoid taking any medication unless absolutely necessary--you will find the heating pad is a great option. Heating pads are easy to use, simple to set up, and effective and non-invasive alternatives to pain relief. They can be used for any type of joint pain, muscle soreness, or any type of cramping. In the long runs, if you use heating pads for therapeutic relief you will find that you will save a lot of money in the long run since you won't have to replenish your pain medication as often.
Other Factors to Consider


Use
When using a heating pad, especially one that is electric that may not have an automatic shut off please do not wear it to bed. You risk falling asleep with it one and that could not only dehydrate your skin but it could cause serious burns.  It could also be a fire hazard. That being said, please don't use a heating pad, especially an electric one that has no automatic shut off when you are medications that cause drowsiness. It is just not safe for you or your family.
You can circulate more blood flow to areas that are in pain, stressed, strained or stiff when you apply heat to those areas.  This is because heats activate not only the feeling it gives the skin but also the underlying tissues. There are many levels of the effects of how heat affects your body and your muscles and joints.  The depth of heat treatment is directly related to what type of heat you use. Basic heating pads will generally help those tissues that are right below the skin. This type of treatment can be shallow while infrared type treatments can be deeply penetrating that go through the skin into the muscle fibers.
When you have blood flowing to a region of the body, you have oxygen supply along with other nutrients to that body part.  Blood is the means by which oxygen is transported (as well as other nutrients), therefore blood is the locomotive that hauls oxygen in other words.  When Oxygen comes on the scene there is a healing effect.
Heat can help with not only promoting blood flow but also it provides an analgesic effect on the skin which basically numbs the perception of pain so the level of discomfort becomes much, much less. Heat, on the skin, is, in fact, one of the best options you have for soothing your skin and intramuscular pains. There is no one who cannot be helped by the addition of heat and/or cold therapy pads. These heating pads are something everyone should have on hand in their homes, above are the top 10 on the market today. Take a look, and pick one, because if you don't have one, you will find yourself looking for one at some point. Might as well be proactive and have one on-hand ahead of time, right?


Advanced Features
Heating pads, years ago, used to have to be heated up and used. When it cooled off you would have to heat it up again so you can benefit from the heating pad. While these are still good, and many of the heating pads on our list are like this, you will find that not all of them are like this.
When we looked at advanced features, we considered whether or not they were electrical and how easy they were to use. Some offer several heat settings to choose from and many also come with remotes.
You will also find that many heating pads come with washable fabrics, so you can keep them clean and smelling great. Another feature we looked at here was whether or not they could be used as a cold pack. While those that can be used as a cold pack are not electrical, it is an additional feature that many users love.
Frequently Asked Questions
q:

How can you prevent burns from a very hot heating pad?

a:

The best thing you can do for a heating pad or cold therapy is to take precautions. Use a towel and wrap up your pad or put it between your pad and your skin, so you have a bit of a barrier for protection.
q:

Is it safe for diabetics to use heating pads?

a:

Anyone can use a heating pad, although some people with diabetes do not have feeling in their extremities. If you are one of these people who has lost since you may have a hard time differentiating what temperature your pad is and if it is too hot for your skin. Dry heating pads also tend to dehydrate which is terrible news for people with diabetes. When you remove water from the body, you can heavily burden the kidneys. So in conclusion, yes people with diabetes can use heating pads, but they need to be cautious when doing so. There are pads on the market that are designed specifically for them, and that may be the best place to start.
q:

When should you not use a heating pad?

a:

There are some instances when you shouldn't use a heating pad.  Here they are:

The first three days after an injury
Do not use in conjunction with pain relieving topicals such as Ben Gay, for instance
On an open wound or a raised bruise
After exercise, it is best to use cold therapy
Those with circulatory issues should steer clear of heating pads
q:

What size do I need?

a:

Nowadays, heating pads come in lots of options to choose from--so you can get something small and compact or something large enough to cover most of your bed. Regardless of what size options you have to choose from when you go to select your size, you will need to ensure it covers the area you need. If you specifically need heating pads for your neck or smaller localized areas, you won't need an extra-large option. However, if you need it to cover your legs or more than one area, you will want to go for one of the larger options.
Subscribe to our newsletters