Best Hoka Running Shoes Reviewed & Tested
last updated
Oct 11, 2019
Hoka is a specialty running shoe brand that has made quite a name for themselves amongst serious runners. Known mostly as being a stability and support shoe that offers serious comfort and cushioning, as well as an elevated heel ramp to propel you forward with each stride,

Hoka also offers shoes with less cushioning and different drop ratios so every style of the runner should be able to find a shoe that works for them in their lineup. Hoka running shoes are also great at addressing issues such as plantar fasciitis or pain associated with repetitive impact injuries.

While Hoka doesn't have a ton of options to choose from, it can still be hard to narrow down the brand's best selections. Below we have a list of the top ten best Hoka running shoes currently available. Check it out and pick the best pair for you!

Enjoy!
In a Hurry? The test winner after 10 hrs of research

Bondi 5
Why is it better?
Extremely light weight
Early Stage Meta-Rocker midsole for smooth transitions and improved gait
Wide toe box
Stable and supportive design
Short to non-existent break in period
Very comfortable
In a
Hurry? Editors choice:

Test Winner: Bondi 5

3
Researched Sources
1.3K
Reviews Considered
10
Hours Researching
13
Products Evaluated
Comfort
Stability
Durability
Size
Support
By Default
Top 10 Hoka Running Shoes






Extremely light weight
Early Stage Meta-Rocker midsole for smooth transitions and improved gait
Wide toe box
Stable and supportive design
Short to non-existent break in period
Very comfortable
Durability issues when used on certain surfaces
May have ventilation issues in extreme heat.
The Bondi series has been a staple of Hoka One One for many runners. Whether you are a long time fan of the brand or looking to branch out, the Bondi 5 brings together many of the improvements and innovations that Hoka has developed over the years. You would be hard pressed to find a better example of everything to love about Hoka than the Bondi 5, from its light weight design to its amazing support
Read more
Comfort
The Bondi 5 is the peak of its line. The 5's provide more comfort than any previous iteration of the Bondi line. While many may agree that the 5 is an improvement on most levels, it does seem as though the ventilation isn't as thorough as the 4, with some heat build-up on, particularly hot days.
Stability
But with a wider toe box and perfect comfort and flexibility right out of the box it is no surprise that the Bondi 5 quickly became a Hoka fan favorite.
Durability
Like with most running shoes you should be careful with the surfaces that you use the Bondi 5 on. Certain non-traditional running surfaces, like gym use or on a carpet, may cause these shoes to wear faster than normal.
Size
If you have wide feet, you will love these shoes. They provide ample room in the toe box so your toes can splay comfortably throughout your runs.
Support
With lots of cushioning and support, you won't have to worry about your ankles rolling around with these running shoes.






Full-length compression-molded EVA for shock absorption and comfort
RMAT rebound material in midsole
Lightweight
Meta-Rocker midsole geometry for improved gait and smooth transitions
Improved no sew mesh upper
Slightly heavier than the previous version
The Clifton's come in a ton of attractive and fun color combinations. They appeal to those looking for bold and bright colors and more muted and subtle colors. Whereas Hokas tend to be somewhat heavy, these ones are super lightweight. The list of pros for Clifton's is long, so get ready to read.
Read more
Comfort
The mesh upper has also been updated and excels in terms of breathability and comfort. Even with its weight gain compared to the previous model, the Clifton 4 is a pretty lightweight shoe and won't feel clunky or heavy on the foot. The Clifton 4s are especially comfortable for long runs.
Stability
New for this model, the Clifton 4 is available in a "wide" sizing. In terms of stability, like previous versions, the Clifton 4 offers a stable platform underfoot; however, this shoe is designed for the neutral runner.
Durability
The Hoka One One Clifton 4 has definitely improved in terms of durability from its last iteration. Reviewers noted that the rubber outsole lasted much longer than the previous version. Hoka One One has always offered a quality product, and the Clifton 4 is no different.
Size
Between the updated RMAT compression-molded EVA midsole, the new, comfortable mesh upper and the bold, sleek design, it was a no brainer to add the Clifton 4 to our list and put it towards the top.
Support
Like all Hoka One One models, this one has that thick, comfortable "marshmallow" cushioning that devoted Hoka fans know and love. The midsole in this model has been updated with Hoka One One's RMAT material, which allows for more rebound than previous versions.







HIP CMEVA midsole for underfoot protection
No-sew upper is breathable and non-irritating
Padded tongue for comfort and support
Sticky rubber outsole for traction on wet surfaces and various terrains
TPU Support Strapping for secure fit
Not ideal for those with wide feet
Because they have a bit more forefoot stability than other models, the Infinite are good shoes for short runs and long runs alike. They have the cushion and support necessary for road running.
Read more
Comfort
Thanks to the comfort tech Hokas are known for, these make the list of the best Hoka running shoes out there.
Stability
The comfort and stability of the Infinite are due to features such as its full-length HIP CMEVA Midsole, lightweight external TPU heel counter, deep foot frame as well as the lightweight no-sew SpeedFrame construction.
Durability
Overall, these are well-built shoes, without any major quality issues which might take away from their reliability.
Size
These get excellent customer reviews as far as comfort is concerned. It is important to note that these are probably not ideal for those with wide feet.
Support
As far as support goes, these are the perfect pair for those of you who need to ensure your ankles don't role. If you need to correct your gait, these are a great option for that as well.







Early Meta-Rocker geometry for semi-rocker shape of sole unit for great transitions
Impact protection with Rmat midsole
Race Lace system for secure, custom fit
Roomy toe box for toe splay and comfort
No-sew upper for sockless, non-irritating running experience
High-abrasion rubber soles for traction and durability
The Hoka Vanquish 2's are quite well made. As Hoka One One shoes in general, are expensive shoes, expect to pay a lot for these, but as with most things you get what you pay for.
Read more
Comfort
Like other Hoka One One shoes, these are also quite bulky, especially if you are used to wearing shoes with a much lower profile. If that is the case, they will take some time to get used to. But, once familiar with them, you may not want to go back.
Stability
The mesh, SpeedFrame upper, Hoka's Race-Lace system, and full-length RMAT midsole are features that supply this shoe with not only outstanding comfort but great stability as well.
Durability
The Hoka Vanquish 2's are quite well made. As Hoka One One shoes in general, are expensive, expect to pay a lot for these, but as with most things, you get what you pay for. And in this case, you're paying for and getting a durable, quality-made running shoe.
Size
When it comes to size, these running shoes are true to the Hoka size, so if you refer to the brand's sizing chart you will definitely get just what you need.
Support
For one, they've got high-tech Early Meta-Rocker geometry for awesome, effortlessly smooth transitions. For another, they are classically comfortable and supportive.






Excellent cushioning
Very comfortable
Supportive
Preserves energy of strides
Easy on knees
Relieves pain
Pricier than other Hoka options
May not be great for long term durability
The Hoka One One Men's Gaviota is another example of the comfort and support that this brand brings to every shoe they release. While the Gaviota is a little pricier than your average running shoe from this brand, it is the Hoka for energy efficiency. It uses every little bit you put into it and pushes it into the next motion.
Read more
Comfort
The Gaviota are shoes praised for their comfort. Not only will the runners who wear them speak highly of how comfortable they are but of how much they reduce pain and stress on their bodies.
Stability
These Hoka shoes do have a high quality of construction and comfort. Most wearers don't need any break-in time; the wear of the shoe feels snug and secure right off the bat.
Durability
That being said, there were some wearers who experienced some durability deterioration over the long term, within the first few months or so. This is something that is relatively rare but worth noting.
Size
When it comes to size, you need to make sure to account for the variations, even within brands. These, luckily, run true to size, so you can expect them to fit properly
Support
Joints that undergo a lot of strain while running will be greatly aided by all the additional cushioning. This type of support not seen in your average running shoe and you will be able to feel the difference.



Oversized Active Foot Frame for custom fit to underfoot
Breathable Lycra Comfort Frame upper
EVA and RMAT tech for durability
Padded tongue for comfort
TPU External Heel Counter for security and reduced slippage
Wide toe box for nice toe splay
Some customer reviews suggested durability issues with the outsole
If you're looking for constant support and stability during long and short runs, go for the Constant 2's. They're great for racing as well as daily training and walking.
Read more
Comfort
These have that same great cushioning that Hoka One One shoes are known for.
Stability
Most wearers don't need any break-in time; the wear of the shoe feels snug and secure right off the bat.
Durability
Although the upper seems to be well constructed, there are some reported issues with the shoe's outsole holding up under constant use.
Size
Although these are heavier shoes, it seems that, for many, the thick, cushioned sole is a fair trade for a little extra weight.
Support
Although these are heavier shoes, it seems that, for many, the thick, cushioned sole is a fair trade for a little extra weight.






Great support and stability, including specialized frame
Midsole meta-rocker for smooth stride
Very comfortable thick padding
Designed to mitigate pain and prevent injury
May take time to adjust to unique stride
The Arahi are all about support. Hoka wants runners to have everything they need to optimize their performance. Many of this shoes features are designed with long term wear in mind.
Read more
Comfort
A ventilated mesh to prevent heat build-up and discomfort. A number of different padding placements not only to keep your feet comfortable but also minimize shock. The Arahi is one of the top shoes when it comes to maximizing comfort in design.
Stability
The rocking stride that the of the Arahi may take some time to adjust to, but stability is not something these shoes lack. In fact, the specialized frame of the Ahari provides a lot of support where a runner needs at most.
Durability
The Arahi is one of the better shoes along with the Hoka brand in terms of durability, very few runners reporting issues with long-term use of the shoe.
Size
Made with the extra thick padding that Hoka has become known for, the Hoka One One Arahi is one of the most comfortable shoes a runner can get. Everything about the shoe was intentionally designed with an extra level of padding from heel to tongue as to minimize discomfort,.
Support
These have that same great cushioning that Hoka One One shoes are known for. Although these are heavier shoes, it seems that, for many, the thick, cushioned sole is a fair trade for a little extra weight.






Lightweight but still supportive
Breathable
High quality RMAT material
Some runners said that the toe box was too narrow for them
Hoka One Hupana is a shoe great both for running and wearing all day. It's a minimalistic road shoe that is well designed and comfortable of course.
Read more
Comfort
The shoe is quite lightweight, so it adds to the comfort. The cushioning is a little bit thicker than in the average running shoe, it's not too soft but it provides a very comfortable ride. The shoe is well ventilated, runners said that their feet stayed dry during the run and they didn't have any blisters.
Stability
When it comes to stability, this is a very stable shoe thanks to the Meta-Rocker Geometry and great traction.
Durability
The shoes won't wear out quickly but instead will give the user many miles of comfortable running and the cushioning retains its original shape over those miles as well.
Size
For Hok running shoes, these run a little narrower--but there are still options for those of you with wider feet.
Support
These running shoes offer a great deal of support, however, if you need serious support these may not work for you.
Very lightweight but still well cushioned
Great fit
Comfortable
Looking for a race shoes? Tracer 2 will help you to boost your speed and comfort at the same time. This is a second version of the Tracer model. If you're tired of Hoka's thick cushioning, check these out!
Read more
Comfort
These Hoka running shoes are really comfortable. They are lightweight and flexible, so they move with you and allow for a full range of motion with each and every stride.
Stability
There's much less cushioning than on average Hoka shoe so you feel more stable when you hit the ground. The Meta-Rocker geometry adds to stability.
Durability
Even though the material is thinner, it doesn't mean that shoes are less durable. However, they are best for racing and road running and not for the trail.
Size
Those of you with wider feet will love the wider toe box and ample room these shoes offer for your toes to splay while you run in them.
Support
The shoes are also much lighter and the fit is also improved. The shoes are well ventilated and The PROLite cushioning still absorbs the shock very well.







Active Foot Frame for customized, comfortable fit
Built to last on the trails
Flex grooves for comfy, snug fit
Great traction
Improved cushioning
No-sew upper for breathability and non-irritation
A bit bulky, even for Hokas
Cushioning. Stability. Support. If Hoka adopted a motto, this would be it. The Stinson 3 ATRs are neutral running shoes made for the trails and roads. These shoes are such high-quality they had to make the best Hoka running shoes list.
Read more
Comfort
They're also versatile and can please runners looking for high performance as well as a daily trainer. Take these to the races!
Stability
This shoe, built for the trail enthusiast, will definitely have more than enough comfort and stability to get you from start to finish.
Durability
Like most of the shoes in the Hoka One One product line, these are not plagued by any major quality issues that could affect the overall durability and reliability of them.
Size
These running shoes are chunky and bulky, but when it comes to fit they are a great option for those of you who have wider feet and need additional room in your toe box.
Support
The extremely soft and lightweight EVA strobal board lasting, combined with the shoe's full-length HIP CMEVA midsole and 6mm heel to toe offset.
Criteria Used for Evaluation
Expert Interviews & Opinions
Most Important Criteria
(According to our experts opinion)
Experts Opinion
Editors Opinion
Users Opinion
By Default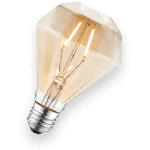 Don't knock it before you try it...
Don't be afraid of those thicker soles. In fact, most models from Hoka have great stability. Plus, good responsiveness doesn't always have to mean super thin soles.
Thicker sole doesn't have to mean less stability
Hoka running shoes are super recognizable due to the thicker soles on a majority of their models. But does the sole being thicker and higher throw off stability? It really depends on the rest of the shoe, and how it's put together.
In fact, Hoka has some shoes in the stability category.
Other Factors to Consider


Ride
Hoka's pretty much speak for themselves when it comes to form and design. We know that these are very different from other running shoes that you may be used to, but let's keep an open mind. Hoka was started by two former Salomon Head Designers with the thought in mind to give trail runners a sturdy shoe that provides second to none cushion and support.
Although Hoka's look is a bit wild, they are actually for serious rugged mountain races. They sponsor two of the countries best professional trail runners and are designed to take on the Alps, Pyrenees, and Dolomites. So they should do well in your backyard. We have seen a significant amount of customer reviews that praise the Hoka brand for allowing them to get out on the trails again.
Any footwear that allows passionate runners to get back out and do what they love when otherwise the foot pain wouldn't allow for it, is a brand that we can get behind! All of the selections on our list of reviews are the best the brand currently has to offer, so make sure you get the pair that delivers the ride you are looking for.


Protection
As mentioned, if you have any type of foot pain or discomfort because of injury, you must give the Hoka brand a try. User feedback on their trail-rated footwear reports that most stones and bumps are literally ignored when running in Hoka's. Simply put, you don't even feel that you've stepped on a stone or bumpy roads.
This type of protection is also reflected in their road running shoes. In fact, you cannot find a thicker outsole on a running shoe. Another advantage is that when using Hoka's for road running on smoother surfaces, they allow you to go longer distances with less endurance drain. User feedback is positive in cushioning and stability.
At the end of the day, the level of protection you will need solely depends on your lifestyle and needs. You need to consider the time of day you like to run, where you will be running, and the terrain you will be taken on. You need to make sure others can see you and that your running shoes offer the stability and support you need to prevent injury.


Terrain
It is important to think about the terrain and environment you are going to be running in on a regular basis. Different terrains need different types of shoes. A simple running shoe will be good for indoor running at the gym but you will need different outsoles if you are doing a lot of outdoor running on the road.
Likewise, your shoe will be different if you are running over rocky mountain trails or if you are doing a lot of track and field running. So, make sure you are considering your terrain and environment when choosing your Hoka running shoes. We have selected a range of shoes so you can find something that fits your unique needs.
Lucky for you, Hoka One One offers a ton of different options, and our list reflects that. We have Hoka One One running shoes that are great for the road, others that work great for your favorite trails, and even options that are versatile enough for both. Whatever you get, just make sure it works for the obstacles that you will encounter along the way.


Shock Absorption
Running is a great form of exercise and can even help with stress management as well as weight loss ad overall healthier lifestyles. But the impact of running can cause damage to our feet and legs. With every step, the jarring impact sends shock waves through feet and legs and even the back where it can cause pain and injury.
Good running shoes will have added support for the feet and will have cushioning insoles to help with shock absorption and distribution so the risk for fatigue and injury is greatly reduced. Hoka shoes by and large are well designed for shock absorption and are some of the best shoes on the market for runners!
So, for those of you tired of dealing with shin splints, arch pain, and other painful symptoms associated with not having the right stability and support, you need to pay close attention to the level of shock absorption that your running shoe provides. Preventing these symptoms will ensure you can focus on your runs and not your pain.


Style
Many runners love the support and durability that Hoka shoes offer, but there is one more thing to fall in love with-the available styles! From bright and vibrant colors to more muted basic colors, whatever you flare and look is you can find Hoka shoes that will fit your style and color preferences--so you can look and feel great.
It is easy to find running shoes that match your current running gear's look or you can start from the ground up and design a whole new look based on your new favorite pair of running shoes. No matter what you look is searching for, chances are you can find it right here on this list. All of the Hoka shoes on our list are stylish and designed to fit the runner's lifestyle.
All in all, there is nothing wrong with wanting to look great, so once you find the perfect Hoka running shoes, you can make your final decision based on the style you like the most. Keep in mind, however, that Hoka shoes look bulkier, so they are not the sleekest--but that doesn't mean you won't look great in them.
Frequently Asked Questions
q:

What's it like to run in a pair of Hoka's?

a:

It's best described as a super-soft yet resilient sensation under the foot. There's a great amount of bounce to the stride; yet you're feet remain flatter than a typical running shoe. Some testers likened it to running on a trampoline. The truth is, if you're looking for cushioning, you should really feel it for yourself. There's really nothing else like it on the market.
q:

Is there more to Hoka than their thick outsole?

a:

It is easy to define something, especially a brand, based on what you can see. That is part of how they want to market themselves. They want you to see a shoe and know its a Hoka. But when it comes to Hoka, their thick outsole is just beginning of what they have to offer. A wide toe box. A rocker profile. Thick but light cushioning. These are the things that set the these apart from other running shoes, and it's these things that become apparent from the first time you put on a pair of Hoka's.
q:

These look pretty heavy, will they slow me down?

a:

You may be surprised to hear that Hoka running shoes are actually typically lighter than most running shoes. One of the strengths that Hoka has over other stability shoes is they are able to provide enough cushioning to provide proper support without adding additional weight. So while they may appear bulky, in this instance appearances are deceiving.
q:

Do I have to break in these running shoes?

a:

One of the more interesting aspects of Hoka's design is that, unlike many types of running shoes, the amount of break-in time required is minimal to non-existent. While you may not need to break them in, we do recommend wearing these shoes for a little while around the house or for a couple of very short runs before really trying them out.

Hoka shoes are a stability shoe and they have a rocker profile. Both of these aspects of the Hoka's design will affect your gate. With how these styles of shoe operate, you'll have an easier time running after a bit of practice.
q:

Is it worth investing in expensive shoes when I have old tennis shoes at home?

a:

The old saying goes- you get what you pay for. This is very much the truth when it comes to ensuring you get a quality pair of running shoes. Hoka shoes may be a little more pricey than a $20 pair from a discount shoe store but they are going to last longer, feel better on your feet, improve your run, and will be a better long-term investment for your running gear collection.

If you are able to, you should try to invest as much as you can into your running gear, especially your shoes because without a good foundation you will not have an enjoyable run! And the best Hoka running shoes are definitely worth every penny if you need the support, stability, and comfort they provide.
Subscribe to our newsletters