Best Hoka Running Shoes reviewed & Tested
last updated
Oct 02, 2018
The best Hoka running shoes address issues such as plantar fasciitis or pain associated with repetitive impact pain.

Their design allows for high levels of cushioning without sacrificing the overall weight of the shoes. The stability and support the best Hoka running shoes offer will provide runners with the relief they are seeking.

Below we have a list of the top ten best Hoka running shoes currently available. Check it out and pick the best pair for you!
12
Researched Sources
1350
Reviews Considered
13
Hours Researching
16
Products Evaluated
Comfort
Stability
Durability
Size
Support
By Default
In Depth Review Top 10
Bondi 5
Stinson 3 ATR
Clifton 4
Gaviota
Hupana
Constant 2
Tracer 2
Arahi 2
Vanquish 2
Infinite
Table of contents
Criteria Used for Evaluation
Other Factors to Consider
Frequently Asked Questions
Sources
Criteria Used for Evaluation

Comfort
Our feedback and tester reviews demonstrate that Hoka's have been found to reduce muscle fatigue throughout their legs, and to be perfectly honest we understand why. Based on all data that we have compiled when it comes to minimalist running shoes (Hoka's opposite), runners complain of increased muscle fatigue and soreness because the lack of cushioning and support force the foot and legs to do all of the work. So it's no surprise that the Hoka's will give runners the exact opposite outcome. We are happy to report that runner feedback reflects this help in natural biomechanics.

Stability
If you are running in Hoka's for the first time, stability is key! Remember that a thicker sole of this magnitude can place a little more stress on your ankles. This is especially true if you are coming from a running shoe with very little cushion. Runners reported that it's a good idea to go for shorter distances at first in order to get used to running in Hoka's. So take precautions and keep this in mind of you have had ankle injuries in the past. Also makes sure to consider the stability you need for the terrain you will be on.

Durability
Hoka models can be a little tricky when you're looking for a distance runner. Since they are all pretty strong in this department, it's easy to get confused. Remember that they make ultra long distance shoes, we're talking about footwear for ultra-marathons and a hundred mile plus runners. This is a small percentage of the population, so why they may still fit your needs, they may be overkill. If you're considering a marathon runner for standard surfaces, stick to our top three selections.

Size
Consider if you've ever had issues with running shoes being a little tight in the toe box region. You should be able to wiggle your toes a little. Because of the Hoka's forward leaning design, if you don't have a ton of room in the toe box, your toes may get compressed as your feet slide forward. To decide if Hoka's are a good choice for you, take a look at your feet. Is your big toe larger than average? If so, you may feel some discomfort running in the Hoka's that are labeled as narrow. If your feet are have more of a "triangle" shape (middle toe is the longest), then you should be fine.

Support
Hoka's are purposely designed to encourage a healthy forward lean and smooth toe off. When you see the Meta-Rocker name on their models' features list, know that it's not just hype. It's a strong taper under the toes that feels like you're getting "pushed" forward as you run. This feature scores high marks to runners that were new to the shoe brand, and appreciated the effortless stride changes that the feature brings along with it.
Expert Interviews & Opinions
Most Important Criteria
(According to our experts opinion)
Experts Opinion
Editors Opinion
Users Opinion
By Default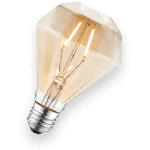 Try before you knock something.
Don't be afraid of those thicker soles. In fact, most models from Hoka have great stability. And, good responsiveness doesn't always have to mean super thin soles.
Thicker sole doesn't have to mean less stability.
Hoka running shoes are super recognizable due to the thicker soles on a majority of their models. But does the sole being thicker and higher really throw off stability? It really depends on the rest of the shoe, and how it's put together. In fact, Hoka has some shoes in the stability category.
Other Factors to Consider

Ride
Hoka's pretty much speak for themselves when it comes to form and design. We know that these are very different from other running shoes that you may be used to, but let's keep an open mind. Hoka was started by two former Salomon Head Designers with the thought in mind to give trail runners a sturdy shoe that provide second to none cushion and support. Although Hoka's look a bit wild, they are actually for serious rugged mountain races. They sponsor two of the countries best professional trail runners and are designed to take on the Alps, Pyrenees, and Dolomites. So they should do well in your backyard.
We have seen a significant amount of customer reviews that praise the Hoka brand for allowing them to get out on the trails again. Any footwear that allows passionate runners to get back out and do what they love, when otherwise the foot pain wouldn't allow for it, is a brand that we can get behind! Let's take a look at the strengths of Hoka's and what they can do for you.

Protection
As mentioned, if you have any type of foot pain or discomfort because of injury, you must give the Hoka brand a try. User feedback on their trail rated footwear reports that most stones and bumps are literally ignored when running in Hoka's. Simply put, you don't even feel that you've stepped on a stone or bump roads. This type of protection is also reflected in their road running shoes. In fact, you cannot find a thicker outsole on a running shoe. Another advantage is that when using Hoka's for road running on smoother surfaces, they allow you to go longer distances with less endurance drain. User feedback is positive in cushioning and stability.
Frequently Asked Questions
q:
Q: What's it like to run in a pair of Hoka's?
a:
A: It's best described as a super-soft yet resilient sensation under the foot. There's a great amount of bounce to the stride; yet you're feet remain flatter than a typical running shoe. Some testers likened it to running on a trampoline. The truth is, if you're looking for cushioning, you should really feel it for yourself. There's really nothing else like it on the market.
q:
Q: Are there more to Hoka than their thick outsole?
a:
A: It is easy to define something, especially a brand, based on what you can see. That is part of how they want to market themselves. They want you to see a shoe and know its a Hoka. But when it comes to Hoka, their thick outsole is just beginning of what they have to offer. A wide toe box. A rocker profile. Thick but light cushioning. These are the things that set the these apart from other running shoes, and it's these things that become apparent from the first time you put on a pair of Hoka.
q:
Q: These looks pretty heavy, will they slow me down?
a:
A: You may be surprised to hear that Hoka running shoes are actually typically lighter than most running shoes. One of the strengths that Hoka has over other stability shoes is they are able to provide enough cushioning to provide proper support without adding additional weight. So while they may appear bulky, in this instance appearances are deceiving.
q:
Q: Do I have to break in these running shoes?
a:
A: One of the more interesting aspects of Hoka's design is that, unlike many types of running shoes, the amount of break-in time required is minimal to non-existent. While you may not need to break them in, we do recommend wearing these shoes for a little while around the house or for a couple of very short runs before really trying them out. Hoka shoes are a stability shoe and they have a rocker profile. Both of these aspects of the Hoka's design will affect your gate. With how these styles of shoe operate, you'll have an easier time running after a bit of practice.
Subscribe to our newsletters