10 Best Hybrid Bicycles Reviewed and Tested in 2019
last updated
Sep 26, 2019
Hybrid bikes have a combination of qualities from both
road bikes
and mountain bikes that are meant to create a more comfortable, all-purpose option for casual riding. They are fantastic for cyclists of any level but are especially well-suited for beginners or cyclists looking to reduce strain on their back and neck.
The lightweight frame that mirrors the build of most road bikes, mixed with the upright posture of a
mountain bike
, allows new cyclists more comfort and control while giving more experienced riders a break from leaning over the handlebars.
Key features such as raised handlebars, narrow tires and subtle tread make these bikes ideal for commuters and occasional weekend riders. Check out each of the bikes on our list and our FAQ for more information on choosing the best hybrid bikes and tips for cyclists.
In a Hurry? The top rated hybrid bike after 17 hrs of research

Tommaso La Forma
Why is it better?
Very comfortable
Good quality gearset
Wide tires for stability
Lightweight
In a
Hurry? Editors choice:

Test Winner: Tommaso La Forma

6
Researched Sources
1.4K
Reviews Considered
9
Hours Researching
15
Products Evaluated
Materials
Traction
Advanced Features
Style
Value
By Default
Click here to see more
Hybrid Bike Reviews







Very comfortable
Good quality gearset
Wide tires for stability
Lightweight
More expensive than other options
Needs professional assembly to validate warranty
This hybrid bike is great for long and leisurely rides, commuting, or shorts trips to the store. The aluminum frame is lightweight and comes pre-drilled with holes that will easily allow you to add aftermarket accessories such as baskets and panniers. The frame geometry and handlebar design help users to sit upright in a comfortable position. The Shimano gear set shifts smoothly and efficiently, but you will need professional assistance from a hybrid bike mechanic to get it assembled.
Read more
Materials
The aluminum frame is lightweight and robust. The gears consist of Shimano components, and the tires are extra wide to help give the user excellent traction as well as a high level of stability.
Traction
Users found the wide tires did an excellent job of helping them navigate a variety of surfaces. It is unique since you never know where you might wind up when you're on a hybrid bike.
Advanced Features
This option comes with a 3x9 Shimano Acera Groupset. It has an 11/32T cassette, and the crankset is a 48/36/26T. Makes the gears have a great variety of speeds for all sorts of terrains and situations.
Style
This bike is pretty cool looking. It looks sort of like a low-key mountain hybrid bicycle. And even though it isn't available in a ton of color options, it still looks sleek and stylish.
Value
It's a little more expensive than other options on this list, but with its high-quality Shimano gearset and comfortable frame, geometry users were happy with the price they paid.







Strong aluminum frame
63 mm fork for easy handling
21-speed
Great for taller riders
Adjusting seat height may be difficult
Bulkier tires are not as easy for storage
People love the Diamondback Trace hybrid bike. With a solid frame and extra-large size option, this hybrid bike can comfortably accommodate the larger riders out there. Wider all-weather tires and a 21-speed gear system help you handle a variety of terrains and conditions, while disk brakes help you stop in a hurry.
Read more
Materials
The 6061-T6 aluminum sport hybrid frame is strong and stable. It has an upright design to keep you in a comfortable and casual posture. It is designed for larger riders, and reviewers loved that they created for this because it can be a challenge to find a hybrid bicycle that fits people who are built large and tall.
Traction
The tires on this bike find a happy medium between a road bike tire and a mountain bike tire. The all-weather tires are on the broader side at 40 cm and offer good grip on dirt and road, even in slick conditions.
Advanced Features
The 63 mm travel fork makes for secure handling, and the 21-speed Shimano Drivetrain system makes riding over hills a breeze. Underseat suspension and DB Kraton grips help absorb shock on a bumpy road.
Style
If you like this bike and want a few color options to choose from, you will love this one. It is available in several colors and its sporty and functional design is a favorite for many bikers.
Value
Price may range, but this hybrid bike seems to run around 350 dollars or less. It is a reliable and versatile option that works great for smaller cyclists. If you find this bike offers the features you need, you will find that it is worth every penny you spend on it.







Comfortable aluminum city frame
Built-in rear rack and fenders
21-speed SRAM gear shifters
Front and rear hydraulics
Heavy
Tall construction not suited for riders under 5'10''
Some users note issues with assembly
The 21-speed Discover hybrid bike from Schwinn is a classic example of a hybrid bike. With the narrow tires of a road bike and hydraulics and tread of a mountain bike, it is well suited to take on varying terrain. The built-in rear rack and fenders have this bike ready for your daily commute. It is a comfortable and classic option but the aluminum frame is on the heavier side, and it is too tall for anyone under 5'10'' to ride comfortably.
Read more
Materials
The aluminum city frame is built for comfort and will keep your posture comfortable and relaxed throughout your commute. The frame weighs between 35 and 40 lbs which are certainly not the lightest weight option out there. Users also note that these hybrid bikes are quite tall and are best for individuals 5'10'' and taller. However, the addition of a suspension fork and hydraulics on the front and rear suspension are great for absorbing shock on uneven roads.
Traction
28 C tires are on the narrow end for these hybrid bikes. They have the tread of a mountain bike with the thinner feel of a road bike. If you want to hit more technical terrain or some of your favorite trails, this is a great versatile hybrid bike that will let you tackle the difficult terrain much easier than a bike with less traction would.
Advanced Features
A built-in rear rack and fenders make these hybrid bikes ready to keep up with your commute. 21-speed SRAM gear shifters help to ease your ride over varying terrain.
Style
The classic Schwinn style and aluminum frame with white on black design is understated and will blend in quickly on any bike rack. It is certainly not a show stopper, but it also will not detract from your appearance.
Value
Falling under 350 dollars, this is an excellent option for a comfortable and versatile hybrid bicycle. If you are on a budget, make sure to take a close look at the Schwinn DIscover because it is definitely worth more than the price.
4

. Sixthreezero EVRYjourney







Multiple gear options
Stylish beach cruiser design
Comfortable and stable
Step-through design for easy mounting and dismounting
Built-in fenders
This stylish bike combines the laidback comfort of a beach cruiser with the gears and smooth ride of a commuter bike. Available with single-speed, 3-speed, 7-speed, and 21-speed options, this bike offers more versatility than the exterior would suggest. The step-through design, built-in fenders, and optional basket make this bike great for all your around-town errands. Other than the gears it does not offer much in the way of speed or technicality, but it is an excellent option for the casual commuter.
Read more
Materials
The lightweight aluminum frame of these hybrid bikes more closely resembles a beach cruiser than a road or mountain bike. The step-through design makes mounting and dismounting the bike very easy, especially for shorter women. The one-size-fits-all design is intended to accommodate heights from 5'4'' to 6'4'' but women as short as 5 feet tall find these hybrid bikes easy to handle.
Traction
2-inch wide semi-slick tires provide good contact with the ground but move smoothly over a variety of terrain. Those of you looking for a versatile bike you can take both on the road and on the trail--and even the beach--will love the well-round traction this bicycle provides.
Advanced Features
This versatile hybrid bicycle is available in single-speed, 3-speed, 7-speed, and 21-speed options to help you find the perfect choice for your riding needs. The 7-speed and 21-speed have external hand brakes better suited for commutes and longer rides. Built-in fenders and optional basket are ideal for commuters.
Style
These hybrid bikes get major style points for its peaches and cream color scheme and laidback beach cruiser design. A leather seat cushion adds the final luxurious touch for this cute and feminine commuter hybrid bikes.
Value
At around 400 dollars, this is a bit more expensive than some of the more basic options. If you are seeking a cute but functional commuter, however, this is the perfect option.







Lightweight aluminum frame
Comfortable geometric design for upright posture
21-speed
Front fork suspension
Suspension seat post
No rear suspension for more serious trail riding
Some users find it difficult to adjust
The Schwinn Network Hybrid bike strikes a delicate balance between the comfort of a cruiser, the ruggedness of a mountain bike and the speed of a road bike. A front fork suspension and under-seat suspension help to absorb shock and impact when riding on more rugged terrain. Narrower wheels help you maintain a grip on the road, but the more rugged grip can also handle more dirt.
Read more
Materials
A Schwinn hybrid aluminum frame and swept-back handlebars keep the rider upright and comfortable. A front suspension fork and under-seat suspension to absorb shock from uneven terrain.
Traction
The tires are narrow but have more significant tread than your typical road bike tires. Reviewers note these hybrid bikes provide a stable and smooth ride.
Advanced Features
Shimano EZ fire shifters help you shift effortlessly between the 21 speeds. This feature allows users to take this bike on hilly routes and even more technical terrain--which means this bike is one of the more versatile options, however, it won't work for the seriously technical trail so stick to the easy paths.
Style
The semi-gloss white paint and subtle black accents have a clean and classic look that does not draw too much attention. The bike also comes in other colors as well, so if you want something that pops you will have a few options to choose from.
Value
Running under 300 dollars, this is one of the least expensive hybrid bikes on this list. It is reliable and versatile for those seeking a commuter hybrid bike that can handle the occasional off-road challenge.







Lightweight aluminum frame
Retro style
21-speed
Subtle tread for a smooth ride
Wider tires provide stability
Seat may need to be upgraded for long rides
No suspension
The Cadent 2 Fitness hybrid bike is a top pick for new riders seeking comfort and versatility. If you have been considering changing up your commute but are not ready to feel pitched forward and balance on the skinny tires of a road bike, this is a great option. The frame is lightweight but allows you to maintain a comfortable, upright posture. 35 cm wheels have substantial contact with the road but the smoother tread will keep you rolling along quickly.
Read more
Materials
The lightweight aluminum frame offers the speed of a road bike with the comfortable, upright posture of a mountain bike. It is constructed to hold u over time and its sturdy design makes it bicycle you can rely on for the long haul.
Traction
The 35 cm tires have the right thickness for both hills roads and flat city riding. The subtle traction has a smoother ride than rugged mountain bike tires allowing you to zip quickly along the road but still provides enough grip for the occasional trail ride.
Advanced Features
3x7 Shimano Tourney shifters offer 21 gear speeds to choose from as you climb and descend. Those of you like to hit the hilly routes will love this feature because it allows you to choose your difficulty setting and get some help when you need it.
Style
As you can see from some of the pictures we include in this review, this bicycle is available in several colors to choose from. Keep in mind, however, that some colors can make the bicycle a little pricier.
Value
At around 350 dollars, this hybrid bike has all the critical features of a good commuter with the comfort of a mountain bike at an excellent value price.







Lightweight aluminum frame
4 sizes available
Thicker tires with subtle tread for a smooth but stable ride
Front and rear suspension
Added seat suspension
Good value
Big wheels are bulky and not as easy for storage
The lightweight aluminum frame and smooth 21-speed Shimano gear shifter make this bike a reliable hybrid option. Sport Hybrid Geometry design and front and rear suspension create a comfortable ride. Subtle tread on the tires creates a smooth spin similar to a road bike, but the thicker width provides more stability. However, big tires detract from lightweight mobility when storing and moving this bike.
Read more
Materials
The lightweight aluminum frame is available in 4 sizes and is designed with Sport Hybrid Geometry to keep the rider in an upright and comfortable position. A low, middle bar makes it easy for cyclists to climb on and off the bike quickly. Front and back suspension absorbs shock over rougher terrain.
Traction
40 cm tires are on the broader end for hybrid bikes and provide a solid feel for cruising through your ride. The subtle tread will not slow you down but provides good traction when needed.
Advanced Features
Users love the Shimano EF-51 Easyfire shifter and find that the 21 speeds are quick and easy to shift between. Standard alloy brakes are reliable. The seat post features a KindShock Alloy suspension for added shock absorption.
Style
As far as style goes, this is a very functional and minimalistic looking hybrid bike. That being said, it is available in several color selections to choose from, so you do have the option to cruise in your favorite color with the Diamondback Edgewood bike.
Value
The price will range under $450, but typically these hybrid bicycles seem to run under 350 dollars. Reviewers find that the lightweight frame and comfortable riding make these hybrid bikes a great value.
8

. Sixthreezero Explore Your Range







Lightweight aluminum frame
Leather handlebars and seat
7-speed gear system
Cute vintage style
3 color options
Not ideal for more technical riding
Style meets comfort and functionality in this hybrid bicycle commuter from Sixthreezero that is specially designed for women. The classic style and rear rack make it ideal for running errands around town while the 7-speed gears help you explore unknown areas in comfort. The brown leather seats and handlebars are the perfect accents for any of the 3 available colors. The women-specific design is less cumbersome and is suitable for riders as short as 5'0''.
Read more
Materials
The lightweight aluminum frame makes these hybrid bicycles well suited for cruising down roads and hard-packed trails. The seat and handlebar design keep the rider seated upright and comfortable. An adjustable seat accommodates bike riders from 5'0'' to 6'0''.
Traction
The 38 cm wheels have double-walled rims for a smooth ride. They are not ideal for off-roading but can handle well-groomed trails quite well.
Advanced Features
Users find the 7-speed gear system is more than adequate for riding around town. The rear rack is ideal for attaching a bag or a basket.
Style
Available in solid cream, navy or teal blue, the brown leather seat and handlebars give these hybrid bikes classic vintage look. You will definitely get some looks with this bike because it looks so good!
Value
At around 370 dollars, this bike is slightly more expensive than some of the other hybrid bikes on our list. However, women seeking stylish but functional hybrid bikes for commuting or light trails will find that these hybrid bikes tick all the boxes.







Very comfortable ride
Front suspension
Seat is comfortable and has a suspension system
Front derailleur can be difficult to adjust
This bike comes from the oldest bike maker in the United States, and they offer a lifetime warranty with all their hybrid bicycles. This model has an aluminum frame and front suspension fork which helps it navigate a variety of terrain. The handlebars are designed in a backward sweeping fashion so the rider can ride comfortably upright and the alloy wheels are lightweight and have a quick-release feature. Read more
Read more
Materials
The frame and front suspension fork are made of lightweight aluminum, and the wheels are a metal alloy. This makes this bike easy maneuverable and ensures it is durable--so you can count on this one to last your for many adventures!
Traction
The wheels are designed for mostly road use although you can take them for short trips over gravel or dirt paths. So, if you know you want to be able to ride on trails or more technical terrain with your hybrid bike, go ahead and take this on off of your list.
Advanced Features
The component set on this bike is the Shimano 21 speed rear derailleur combined with the Shimano EZ Fire shifters. It also has a Schwinn front suspension fork, and even the seat has its suspension system.
Style
This bicycle is sleek and stylish, so you will look great every time you ride. It is not really available in many colors to choose from, so you won't have many options when it comes to that.
Value
This hybrid bicycle is about the middle of the road in terms of cost on our list. It is well designed and comfortable, however, and most users were happy with the price they paid.







Front suspension fork
Flat handlebars for upright posture
Mechanical disc brakes
24-speed gears
Expensive
Not much tread for off-roading
The Schwinn Phocus is marketed as a beginner road hybrid bicycle, but the flat bar design of the 1500 model gives it that upright posture common to hybrid bikes. Mechanical disc brakes and a 24-speed gear system make this bike an excellent option for hilly commutes.
Read more
Materials
The aluminum fitness frame has a front suspension fork to absorb some shock on rougher terrain. The flat bar handlebars differentiate it from the 1600 and 1400 models to allow the rider to ride with a more comfortable, upright posture.
Traction
The tires more closely resemble that of a road bike. Although they have slightly more width, they have a more subtle tread that will help you cruise smoothly on the road.
Advanced Features
Unlike many of the lower-cost hybrid bicycles, the Schwinn Phocus features mechanical disc brakes for increased stopping power. The Shimano 24-speed drivetrain provides a wide gear range to allow for precise handling for any commute.
Style
This Phocus model is sporty and stylish, however, it is available in minimal color selections to choose from. If you find this bike is perfect for you it is definitely worth giving up the option to choose between a lot of different colors.
Value
These hybrid bikes run around $380 but can sometimes be found for less. Users love the quick ride and sturdy build and in general, felt the price was fair and offered substantial value.
Criteria Used for Evaluation
Expert Interviews & Opinions
Most Important Criteria
(According to our experts opinion)
Experts Opinion
Editors Opinion
Users Opinion
By Default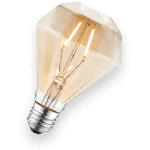 Why Choose a Hybrid Bike?
Remember why you chose a hybrid; because you're not racing or heading up into the mountains, you're doing some of both. Maybe you want to ride your bike to work and play around on the trails with your kids over the weekend.
A hybrid is a great way to go. Keeping that in mind, look for tough tires, look for easily changed gears, and look for comfort.
Safety First!!
A healthy lifestyle is a safe lifestyle. Don't forget your safety equipment, such as; bike helmets, cycling gloves, lights, and reflective clothing to name a few. It is important to do everything that you can to stay safe while riding.
Accidents happen and even the most careful of riders can get into trouble and get hurt, but you want to take all the precautions you can to minimize injuries if and when they do occur.
Other Factors to Consider


Terrain
The terrain you ride on should be the biggest consideration when choosing a hybrid bike. The variation in the tire tread, gears, and braking systems can make a big difference when handling the varying terrain. Most hybrid bikes are best suited for road riding and the occasional well-groomed trail. However, some featuring more significant tread and slightly thicker tires can handle off-roading with more ease.
Similarly, suspension systems are useful for absorbing shock and smoothing your ride over rough or bumpy terrain. A good suspension system is specifically important for those of you who plan on using your hybrid bike on technical terrain. While this may not seem a big deal on shorter rides, it quickly becomes a huge deal on your longer rides.
Taking the terrain you will be biking on into account will help you choose the bicycle that works best for you. Dealing with a bumpy ride that it doesn't protect you from the shock will lead to pain and soreness--so make sure to take a look at the suspension system and the bicycle system to make sure it is designed for the road, the trails, or both.


Use
The weather where you live and where you plan to ride should play a role in the hybrid bike you choose. For those planning to ride year-round through rain or snow, fenders and disc brakes are a worthy investment. If you are only taking your bike out on dry and sunny days, these features may weigh you down and a road bike or cruiser style hybrid may be your best bet.
This also means taking the seasons you experience where you live into account. It's not always summer and its not always winter, and many of us have to fix up our bike to deal with the variations in seasons. Safety is key, and the only way to completely ensure our safety is to always be in the know of what our needs will be for them.
Furthermore, having a hybrid bicycle will also require regular maintenance. Consider investing in a bike stand and bike tools, where you can service your bike yourself. This will help you keep your bike running smoothly but also help you reduce cost since you won't have to pay someone else to do your simple repairs.
Frequently Asked Questions
q:

What is a hybrid bike?

a:

A hybrid bike is a cross between a road bike and a mountain bike. They have a lot of the best features of both types of bicycles and people tend to love them. They typically have narrower tires than mountain bikes to help you go fast on pavement, while still having enough width and tread for jaunts through dirt and gravel paths.

The frame and seat design allow the user to sit up higher and more comfortable than a road bike does. They're great for commuters or running errands around town, and typically have lots of places that are perfect for attaching baskets or other gear for carrying your stuff.
q:

How do I find the right sized hybrid bicycle?

a:

Bike sizes will vary by company and model. Some hybrids are one-size-fits-all while others are available in multiple sizes. With adjustable seats, these bikes are pretty good at accommodating a variety of riders. However, exceptionally short or tall riders may want to pay close attention to sizing charts and user reviews.

Similarly, cyclists planning long rides may want to consider sizing options to fine tune the fit and comfort of their bike.
q:

How are women's bikes built differently from other bikes?

a:

The exact differences will vary from brand to brand, but women's bikes are modeled to cater to those who need a smaller build to bike comfortably. In general, they will have narrower handlebars, lower frames, and a differently shaped saddle. Some may also have a shorter tube top and taller tube head to allow for a comfortable and relaxed posture in shorter cyclists.

If you feel you could benefit from using a bike with a better build that isn't typically marketed towards you, don't worry. Make the choice that will best fit your body, your workout style, and your needs.
q:

Are there any hybrid bikes I can take out on more challenging trails?

a:

Some of the options on our list are more versatile, and you can make them a little more trail-friendly by getting wider tires with more grip. But if you want something with a bit of oomph for trails and terrain, maybe you should check out a touring bike! They have a similar build to hybrid bikes, with a combination of features from road bikes and mountain bikes, and are versatile as well.

With a touring bike, you can confidently take on more adventurous routes and still saddle up for your city commute the next morning. Cyclocross bikes are a lesser-known style that is growing in popularity that may also fit your needs if you're worried about traveling on rough roads or trails.

They're more heavy-duty than hybrid bikes or touring bikes, but they are an excellent choice for riding on gravel, winter roads, unpaved trails, etc. They're also great for backpacking, with nuanced gear up and downhill. They don't have all of the same great features as a hybrid bike, but it may be worth comparing to see if they are a viable option for the traveling you want to do.
q:

How do I care for my hybrid bicycle?

a:

Depending on your skill, you should be able to do most of the maintenance yourself. Be sure to keep 3-1 oil handy to keep the chain oiled, and we like putting oil on an old toothbrush and using it to lubricate the chain, gears, and other moving parts. If something happens to the gears such as being damaged or the chain becomes derailed, you may need to bring it into a professional bike shop for maintenance.

We recommend that at least once or twice a year you bring it into your local bike shop for a good tune-up and protect your investment, making sure it lasts a long time. With proper care and maintenance, your hybrid bikes should give you years of enjoyable use.
Subscribe to our newsletters