10 Best Running Hydration Packs Reviewed
last updated
Nov 28, 2018
As an athlete or runner, a lot goes into
staying healthy
—and water is right at the top of the list.
Most people don't drink the recommended amount of water per day, which can be
dangerous
and even lead to health issues for runners and athletes that partake in any strenuous
activity
.
Runners need to consistently rehydrate—especially during longer runs like
marathons
. It's pretty impossible to store big bottles of water during these runs, which is why
hydration packs
were invented in the first place!
18
Researched Sources
1390
Reviews Considered
15
Hours Researching
13
Products Evaluated
Comfort
Breathability
Durability
Weight
By Default
In Depth Review Top 10
Osprey Raptor 14
Salomon Advanced Skin Backpack
Source Outdoor Dune 1.5L
Ultimate Direction SJ Ultra Vest 2.0
High Sierra Propel 70
Osprey Rev 6
Nathan Intensity
CamelBak M.U.L.E. Hydration Pack
TETON Sports Trailrunner
Wacool 2L
Table of contents
Criteria Used for Evaluation
Other Factors to Consider
Frequently Asked Questions
Sources
Criteria Used for Evaluation

Comfort
When it comes to running, carrying hydration backpacks during your whole trip can get quite annoying. Because of this, we determined comfort as a research parameter during our investigation of the best hydration backpacks. In order to provide superior comfort, we looked for breathable, non-irritating and lightweight materials, as well as a unique build. The concept of hydration backpacks is to assist the user by facilitating the experience thanks to its portable supply of hydration, but it stops being so convenient when it starts to become annoying–and even painful.
In order to be suitable for running, the design of the hydration pack should be materials that are comfortable to carry. A running water backpack can't become an obstacle or a difficulty for the runner, as it would miss the point.
For our list, we selected backpacks with materials that can fit aerobic activities. While there are some very good normal water backpacks out there, they won't be of much help to a runner; apart from being uncomfortable; these backpacks might simply not be adequate for running overall.

Breathability
For some hydration backpacks, breathability becomes an issue–, especially during sunny days.
In order to compile an effective list of the best hydration backpacks, we searched through those products that offer the most breathable materials and build in general. While the materials used for the backpack have an important impact on the breathability of the product, there are other factors to consider, such as the design.
After surfing through multiple designs that cover the whole back of the user, we determined that a bigger backpack offers more space, but reduces the breathability and enhances the heat accumulation under the backpack. At this point, it becomes a matter of personal opinion whether to opt for more space at the cost of breathability, or the other way around.
For the materials, we looked for breathable structures of mesh. Ones that are light enough to allow the pass of fresh air, yet tough enough to stop any external liquids (such as rain) from leaking into the backpack. Additionally, we gave special consideration to those products which feature materials resistant to heat. By resistance to heat, we mean the ability of the materials to avoid absorbing or accumulating heat.

Durability
Water backpacks are particular pieces of equipment that aren't as easy to replace, or as cheap to buy them frequently. This is why we've taken into consideration the durability of the products during our research for the best hydration backpacks. In order to determine the durability of the products, we looked for backpacks that feature resistant and durable material, as well as a solid build to guarantee an effective quality.
A running water backpack can't be made out of any material. In order to bring you a list of the best hydration backpacks out there, we selected only those backpacks that include resistant, flexible and adaptable materials. We know that a calm run can quickly turn into a mess due to unfortunate rain, and it can catch you completely off-guard when wearing your bag. Taking this into consideration, we gave the upper hand to water-resistant or waterproof bags. Materials that are susceptible to water damage or deterioration will not only reduce the durability of the product, but it may also affect any pertinence found inside the bag if the water leaks. Lastly, we took into consideration the easiness to wash the materials and the overall backpack.

Weight
For our investigation, the weight of the hydration backpacks was evaluated as a research parameter. The total weight of the backpacks has a decisive impact in the quality of the product (not including anything stored in the backpack, of course). For a runner, it is utterly important to count with the lightest equipment possible. Not only is it much more comfortable to carry, but light materials notably reduce the effort your body needs to make in order to run–especially during long runs.
For our list of the best hydration backpacks, we looked for products which feature a lightweight design and materials. However, it's not all about the weight; aside from being lightweight, the materials must also meet high standards of quality and durability.
Expert Interviews & Opinions
Most Important Criteria
(According to our experts opinion)
Experts Opinion
Editors Opinion
Users Opinion
By Default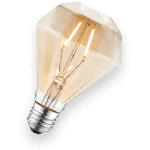 Hydrate Early and Often
You won't know you're dehydrated until it's too late to feel better. The best way to ensure you don't have to struggle with the ill effects of dehydration during your running sessions is to regularly drink water even if you aren't thirsty. Medical professionals advise around 8 ounces of water for every 30 minutes of strenuous physical activity.
Replace the Bladder Before the Pack
If your hydration pack is starting to leak, this doesn't necessarily mean you have to throw it away and get a new one. If the issue isn't covered by an extended warranty through the manufacturer, you may want to try replacing the water reservoir instead to see if that is the source of your problems. It's generally a good idea to regularly replace these anyway since they can start to attract a taste over time.
Other Factors to Consider

Insulation
Hydration backpacks are a great solution when it comes to portable hydration. However, the whole concept is lost if the product fails to keep the liquids at a decent temperature. We added the capacity of a product to maintain low temperatures as a research parameter, as we considered it to be of utter importance for runners to have access to refreshing hydration, instead of bland warm drinks. In order to keep the liquids in their original temperature (assuming they hydration drink is cold when stored), the pouch must feature special materials that contribute to the "cooling" of the hydration drinks.
We discarded those products that fail to maintain cold temperatures over time and gave the upper hand to those hydration backpacks that are able to keep the hydration drinks refreshing. To improve our list of the best hydration backpacks, we selected those products that can keep the low temperature for long periods of time.
For this list, we looked for products which feature the latest thermic materials and technology to maintain the drinks is. This not only involves keeping the temperatures low, but it also involves the amount of time it stays cool.

Use
The main purpose of the water backpacks is to carry a water bladder that can be easily accessed anywhere. It pretty much comes down to this–more water, more effective.
During our search for the best hydration backpacks for runners, those products that include a bigger bladder or water pouch had an advantage. However, we still took into consideration all of the other parameters; a big pouch is useless if the product reaches low standards on the rest of the features.
The capacity of the water backpacks is not always determined by the size of the water pouch, as these products usually feature multiple other pockets and spaces that can come in very handy. We kept this in mind while searching for the best hydration backpacks. The capacity of the overall backpacks is an important factor to consider while searching for hydration backpacks, as it will allow you to store multiple other things in separated pockets.

Style
Besides being a helpful piece of equipment, running hydration backpacks can also get to be very fashionable equipment. We know there are a large number of runners who care about the appearance of their equipment; at the end of the day, no one wants to look ugly or weird. However, when we talk about design, it's not limited to the visual attractiveness but also the quality of the design on the overall build.
In this parameter, we included multiple approaches. Even though it's a secondary research parameter, those hydration packs that come in a wide variety of colors and feature a fashionable design called our attention.
During our research, we looked for bags that had an easily accessible and comfortable design. This not only involves the color options of the backpacks, but also the designs of the pockets and other features of the back. "Are the pockets big enough?", "Is there enough space?", "Is the bladder separated from the rest of the pockets?" These are all valid questions when evaluating the design of a hydration backpack. It feels good to look good, but keep in mind that functionality should go first!

Value
Some people are ready to spend a lot of money on hydration packs as this may be essential during their running. The other want something cheaper. We try to put on our list products that are high quality but they are also affordable. On the other side, you will find also here the product that cost more than 100 dollars because sometimes it's better to invest, especially if you're a professional runner. You need to decide how important hydration packs are for you.
If you're going to take part in marathons very often, it would be good to buy something good and it may be a little bit expensive. Remember however that cheaper products are also great and they can really provide comfort. Try to search also for discounts or you can find the older version of the product and perhaps it will be cheaper. Evaluate the price as it's an important factor.
Frequently Asked Questions
q:
Are these packs suitable for long runs? Or will my hydration warm up?
a:
A: Hydration packs are specially made to maintain the temperature of the liquid during long runs. You'll be able to enjoy refreshing liquids.
q:
Q: Does a bigger bladder mean more efficiency?
a:
A: It really depends on what you're using it for. Based on your activity, specific bladder capacity and the whole size of the bag might be more optimal.
q:
Q: Will my shoulders get tired on carrying the pack?
a:
A: No. The products featured in this list are made of lightweight materials to provide both comfort and lightweight properties. Breathable mesh will make the carrying experience less troublesome.
q:
Q: Should I focus on bladder capacity or overall space?
a:
A: Once again, it depends on what you're using it for. A larger bladder would allow you to carry more hydration, of course, but you never know when you'll need additional space.
q:
Q: Can the liquids leak from the bladder?
a:
A: As long as they're in good condition, the products listed in this guide will prevent leakage. You won't have to worry about liquids getting into the other spaces.
Subscribe to our newsletters