Best Water Bladders Compared
last updated:
Mar 02, 2021
As runners, it is especially important that we stay properly hydrated while we are out on our runs—and the best hydration bladders will help us do just that!

The water bladders featured in our list below are some of the options currently available on the market because they will ensure that you always have the right amount of water on you at all times—without weighing you down or making you uncomfortable during you runs or hikes, no matter how far you're going. Investing in one of the bladders will ensure that you can remain hand-free so you can enjoy your run and focus on pushing your self to the limit without getting dehydrated.

To learn more, check out our list of the top 10 best hydration pack bladders currently available!
This is the best product on our list that is currently in stock:
Osprey Hydraulics
Why is it better?
Internal baffles help prevent sloshing
Low profile design
Bite valve allows fast water flow
Extended pour shield makes refilling much easier
In a
Hurry? Editors choice:
Test Winner: Osprey Hydraulics

6
Researched Sources
1.5K
Reviews Considered
10
Hours Researching
15
Products Evaluated
Portability
Materials
Features
Comfort
By Default
Best Hydration Pack Bladder
Criteria Used for Evaluation

Portability
Portability is one of the most important factors to consider when looking for a hydration bladder—after all, the whole point of investing in one of these is so that you can take water with you on your runs. Staying hydrated during your runs is incredibly important, so make sure you get something that is portable enough to fit your needs. As we narrowed down our products and picked our final 10, we took a close look at the portability each one had to offer and used this as one of our main ratings in each review.
When looking at portability, we considered the size of each of the water bladders and whether or not they would be compatible with most hydration packs. If you have a hydration vest or pack, you will really need to take into consideration whether or not the bladder you are considering will fit comfortably with it—if not then the bladder will not fit your portability needs.
On the other hand, if you want something that is more versatile or something that will work for longer hikes or treks, then you can take a look at the larger bladders. At the end of the day, you will have to find something that fits your specific needs and while the smaller bladders are more portable for obvious reasons, that doesn't mean that they will work for everyone.

Materials
The material your hydration bladders are made of is obviously highly important. Most water bladders are made from some sort of polyurethane blend which makes them strong, but still lightweight and flexible.
Some of the products on our list, such as the Hydrapak First Wave Hydration Pack Bladder, are made of thicker materials than other, making them perfect for people who engage in rugged activities or are just hard on their gear.
Most of the bladders on our list also have some sort of anti-microbial feature built into the fabric. This will help keep your bladders from smelling bad or tasting bad. Don't get us wrong, it's still very important for you to clean the bladders between uses and let it dry completely, but let's be honest, it doesn't always happen.
Anti-microbial technology helps keep your water bladder fresh when you might not have time for proper cleaning.

Features
When considering the type of bladder opening on your hydration bladders, you should consider the ease of filling the bladder, the filling environment, and how easy it is to open or close the bladder opening. There are 3 types of openings of typical hydration pack bladders: Screw cap, Fold Top or Zip Top.
Fold Top Opening
With the folding top opening the tops part flips up, folds over, then once it is folded over, you slide the closure over on the top, this prevents the bag from experiencing leaks.
It is the best bladder opening if you have to fill up your bladder in streams or any other outdoor water points especially where there are limited resources. It is easy to wash and clean, especially when it's turned inside out.
Zip Top Opening
This bladder opening is similar to the folding top with a few marked differences. These bladders utilize a zip locking system to make sure that they're free of leaks and to make access a little bit easier. Many runners trade the ease-of-use for the time that it takes to fill them up. They take a little bit longer to arrange and to close afterward. Many runners recommend these for regular faucets or slow flowing water sources. One of the biggest differences is the way that these bladders have to be cleaned. The zip top bladder will need to be brushed out and can't be turned inside out to sterilize the inside. This means that it takes a little bit longer to sanitize than other models.
Screw Top Opening
These bladders tend to take more time when opening and closing than both the zip-top and fold top water bladders. When looking for a shallower bladder basin, these are a much better option. These are perfect for camping trips, long trail hikes, and for long-distance runners who have the ability to fill them up at water resources with easy access. They can also be filled to capacity, unlike hydration bladders with other types of openings. Although it's always a good idea to leave a small amount of air under the cap to make sure that they don't spill or leak on the go.
Bite Valve Size
The size of the bite valves is different and varies in type from bladder to bladder. Most will have a locking mechanism of some sort. Some valves are bigger in size, while other valves tend to be smaller. The size determines how hard or easy it will be to suck water from the bladder. In summary, this means that large bite valves are harder to suck fluid with via the tubes (if you don't have a pressurized system). Small valves are sufficient, even though they cannot offer a large water flow, which is provided using medium valves. Medium valves are usually preferred by runners.
For the locking mechanisms, we have 2 types which are: switch and turn the valve. But the switch mechanism tends to be the most preferred because it is easier to use and clean while doing some workout or exercising sessions. Turn valve is fairly hard in terms of use and might get stuck when sugary drinks are stored in them and cleaning was not done properly. This is not a big deal, because most bladders will have an interchangeable tube & valve options. Therefore, if you like a different type of tube or valve but want to keep the reservoir, then simply have it changed out.
Pressurized or Non-Pressurized
A pressurized system in a hydration pack bladder will have two chambers. The first one is for water and the other for air. By using a pressure pump, you are supposed to blow the air up so that you have a reservoir that is pressurized. Water will come out of the bite valve minus any sucking. The real advantage of pressurized systems: they make use easy when working out. Also, they are able to keep the tubes cleaner and free of any bacteria.
They also need fewer cleaning sessions. Nevertheless, if you use sugary drinks in the bladder, you will need to clean the tubes whether it's a pressurized system or a non-pressurized system. This is because sugar residues need intense flushing, using soap, a brush, and some warm water in order to come out.

Comfort
Like all running gear, comfort is of utmost importance. Whether it is clothes, shoes, or—in this case—hydration bladders you need to make sure that you are comfortable with what you choose. So, regardless of whether you are using a hydration vest, hydration backpack, or just need a bladder that is compatible (or fits in) your day pack, you will need to make sure that you get something that you can wear comfortably and that isn't too heavy—but still able to hold as much water as you need.
At the end of the day, it doesn't matter how many additional benefits a bladder has to offer if it is uncomfortable. After all, if you can't wear it comfortably then you won't be able to use it—and you will end up right back where you started, looking for the right bladder for yourself. When we took a look at the overall comfort of each of the bladders on this list, we made sure to consider several factors.
First and foremost, we took a look at actual user reviews so that we could see what people really had to say about the bladders. This was important because sometimes you can't really gauge how comfortable something until you test it out. We also took a look at the overall size of the bladder and whether how the weight would distribute when in use. Often times if you are running long distances and not just hiking, it is better to get two or more smaller water bladders and attach them evenly around your hydration vest, so the weight is distributed evenly. At the end of the day though, comfort is really up to you and just depends on your personal preferences.
Expert Interviews & Opinions
Most Important Criteria
(According to our experts opinion)
Experts Opinion
Editors Opinion
Users Opinion
By Default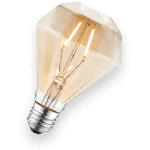 Watch Out For Dehydration!
Did you know that you could be dehydrated right now and not even be aware of it? The truth is that signs of dehydration, such as discolored urine and headaches, are extremely late signifiers. Because of this, you should remember to drink water regularly even if you aren't immediately experiencing symptoms related to water deficiency.
Change The Pack, Keep The Bladder
The nice thing about many of the hydration bladders having the same size and capacity is that they can be easily placed in a variety of hydration backpacks, vests, and belts. For that reason, you should make an effort to keep your water reservoirs when buying a new running backpack or vest. Chances are high that you can swap out the pack and keep the bladder!
Other Factors to Consider

Durability
We know how important durability is when it comes to anything we purchase, and this definitely applies to hydration bladders. There are many factors that go into the overall durability of the hydration bladder—so make sure to take a look before making your final decision. When we took a look at the durability of the hydration bladders we evaluated, we took a look at the materials they were made of as well as what real-life users had to see about each one. Perhaps the most important factor, however, is how they hold up if you care for your hydration bladders properly. Care is important and if you don't clean you hydration bladders properly they won't last you as long as you want them to.
Cleaning hydration bladders can be difficult. Many hydration bladders have parts that are difficult to clean and dry; this makes them a good place for bacteria to grow. Bladders vary in cleaning difficulty. For those who only put water into their bladders, frequent cleaning of the bladder is not necessary. But for those who use sugary drinks, you have to make sure there is no sugar residue in the bladder during cleaning. There are 3 main parts to clean: the mouthpiece, the bladder, and the hose. When buying your bladder, take into consideration how hard or easy it will be to clean it. Look for bladders with wider mouths, as this will allow you to easily flip it inside out. Then fit your brush inside, for a more thorough cleaning. Make sure that you are able to carefully disassemble your bladder (the hose & mouthpiece) with no difficulty. Most bladders will have a mechanism that is quick-release which allows the hose to be disconnected easily.

Compatibility
If you already have a hydration vest or hydration pack, you will want to make sure you are getting hydration bladders that are compatible with the gear you already have. If this is where you stand you will need to make sure you check out the manufacturer's site and figure out whether or not the hydration bladders you are considering will work with the gear that you already have—if not then move on and keep looking. After all, the bladder will serve no purpose if it doesn't fit your needs.
Once you find the bladder(s) that work with the gear you already have—assuming you already have a best or pack—you will want to make sure the rest of the bladder's features are compatible with your needs and preferences. Make sure the hydration hoses are easy to connect and fit securely. Typically, these hoses feature a quick release mechanism—but at the end of the day as long as the bladder is easy for you to use, that is all that really matters. Most brands/manufacturer use similar systems, but there some that can be different.
If you end up getting a hydration bladder that is not the same of as your vest or back, you will want to make sure that you are getting one with the bite valve that you like and the hold the amount of water that you need—it is important that you aren't carrying too much or too little water when you are out on your runs or hikes. At the end of the day, when you consider the overall compatibility of the hydration bladder, you will need to make sure that it is designed to fit all of your needs and preferences—if it doesn't you will end spending unnecessary money and will end up right back at square one.

Water Capacity
Since the majority of the water bladders reviewed here offer more or less the same capacity for water, they weren't graded based on this specific criteria. However, you should still be aware of how much water your ideal reservoir can hold. This way, you can make sure you find the product that will meet your specific needs. A bladder that holds too much water can weigh you down when embarking on shorter running sessions, but one with too little storage capacity can fail to keep you hydrated over longer distances.
1 or 1.5 Liter bladder: Perfect for minimalists, preferred by kids and commuters. Preferred for trail runs and quick hikes.
2 Liter bladder: This is the most popular size. Great for skiing, hiking running, or snowboarding. Perfect for those who don't like filling up their bladder frequently. Offers a good amount of fluid/ water for the day.
3 Liter bladder: These are the most versatile bladders of all. The perfect size for athletes who don't want to have to refill frequently and tend to need large amounts of water. The capacity of this hydration bladder offers you the option of having little or lots of water.
Frequently Asked Questions
q:

How do I clean my hydration bladder?

a:

It is very important that you practice good hygiene, cleaning your reservoir consistently, and caring for it properly after use. Cleaning instructions are as follows:
Start with hot (almost boiling) water then add bleach/baking soda (2 tablespoons). Mix this solution thoroughly inside. Hold the bladder up just above your forehead as you continue applying pressure to the bite valve, make sure the solution runs via the tub also.
Allow the bladder's reservoir and the cleaning mixture soak for roughly 30 minutes
Rinse with hot water together with non-chemical soap. Be certain you've cleaned all the bleach before resuming use. You may also take a toothbrush (or other small brush) and gently scrub the interior of the bladder's reservoir
Once you are sure the reservoir is clean, make sure you air dry so that no moisture ends up trapped inside the bladder. Sometimes stuffing clean rags inside can help with this.
q:

How often should I clean my hydration pack bladder?

a:

As we always recommend, its good to read the specific care instructions for any product or gear you buy. On that note, you shouldn't need to wash the bladder too frequently. Additionally, if you still notice a chemical taste in your water after a few uses, it may be good to increase the frequency of washes in order to rid the bladder of the taste.
q:

Can I drink other liquids from my water bladder besides water?

a:

Strong flavored drinks or anything that can leave a residue behind, like a drink mix powder, will leave a lingering flavor in the bag. So yes you can, but the question is whether you should. If you don't have a problem tasting your leftover cherry drink during a 5k, then go for it.
q:

How should I store my bladder when it's not in use?

a:

Make sure that it is completely dry, roll it up and store it in the freezer. This will ensure nothing can grow in it. If you've got limited freezer space anywhere dry will do.