10 Best Hydration Packs Reviewed and Tested in 2019
last updated
Apr 26, 2019
As an athlete or runner, a lot goes into
staying healthy
, and drinking enough water is right at the top of the list. Most people don't drink the recommended amount of water per day, which can be
dangerous
and even lead to health issues for runners and athletes that partake in any strenuous
activity
. Runners need to consistently rehydrate—especially during longer runs like
marathons
. Experts recommend about 8 ounces of water for every 20-30 minutes of exercise. What isn't simple is storing large bottles of water during your runs, which is why
hydration packs
was invented in the first place. If you're looking to purchase a hydration pack, take a look below at the buying guide we've put together to help you.
In a Hurry? The test winner after 14 hrs of research

CamelBak M.U.L.E. Hydration Pack
Why is it better?
Lightweight
Additional storage options
Easy to refill
Additional hooks for your helmet
Magnetic tube trap to keep everything secure and easily accessible
In a
Hurry? Editors choice:

Test Winner: CamelBak M.U.L.E. Hydration Pack

12
Researched Sources
1390
Reviews Considered
14
Hours Researching
15
Products Evaluated
Comfort
Breathability
Durability
Weight
Size
By Default
Criteria Used for Evaluation
Expert Interviews & Opinions
Most Important Criteria
(According to our experts opinion)
Experts Opinion
Editors Opinion
Users Opinion
By Default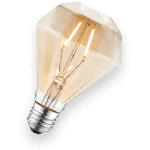 Hydrate Early and Often
You won't know you're dehydrated until it's too late. The best way to ensure you don't have to struggle with the ill effects of dehydration during your running sessions is to regularly drink water even if you aren't thirsty. Medical professionals advise around 8 ounces of water for every 30 minutes of strenuous physical activity.
Replace the Bladder Before the Pack
If your hydration pack is starting to leak, this doesn't necessarily mean you have to throw it away and get a new one. If the issue isn't covered by an extended warranty through the manufacturer, you may want to try replacing the water reservoir instead to see if that is the source of your problems. It's generally a good idea to regularly replace these anyway since they can start to develop and off taste over time.
Other Factors to Consider


Insulation
Hydration backpacks are a great solution when it comes to portable hydration. However, if the product fails to keep the liquids at a decent temperature all is lost. Nobody wants to drink warm or hot water during their run, or have their water freeze in cold temperatures. In order to keep the liquid at close to its original temperature the product must feature special materials that contribute to the insulation of the drink.
We discarded those products that failed to maintain cold temperatures over time and gave the upper hand to those that are able to keep the hydration drinks refreshing. To improve our list of the best hydration backpacks, we selected those products that can keep the low temperature for long periods of time.
For this list, we looked for products which feature the latest thermal materials and technology to maintain the drink's temperature. This not only involves keeping the temperatures low, but it also involves the amount of time it stays cool.
If you're running in particularly hot or cold weather another thing to look for is a product that has an insulated drinking sleeve. Even if the rest of the pack is made of insulating materials, if the sleeve isn't insulated you could be met with a mouth full of hot water when you go to drink, or in cold weather an exposed hose can freeze, dangerously cutting off your access to hydration.


Use
The main purpose of this product is to carry a water bladder that can be easily accessed anywhere. It pretty much comes down to this, and the more water a pack holds the more effective it will be when it comes to its main purpose.
During our search for the best hydration backpacks for runners, those products that include a bigger bladder or water pouch had an advantage. However, we still took into consideration all of the other parameters as a big pouch is useless if the product reaches low standards on the rest of the features.
The capacity of the pack is not always determined by the size of the water bladder, as these products usually feature multiple other pockets and spaces that can come in very handy. We kept this in mind while searching for the best products for our list. The capacity of the overall backpack is an important factor to consider while searching for hydration backpacks, as it will allow you to store multiple other things in separated pockets so you can stay organized and be ready for anything.


Style
Besides being a helpful piece of equipment, running hydration backpacks can also be a very fashionable piece of equipment. We know there are a large number of runners who care about the appearance of their equipment because at the end of the day, no one wants to look ugly or weird. In fact, studies have shown that people who like the way they look in their running gear ran more often and for longer distances than those who didn't like how they looked. So while style may seem like a throw-away thing to consider, it can actually help you stay on track and reach your fitness goals. Keep in mind however, that when we talk about design, it's not limited to the visual attractiveness of a product but also the quality of the design and the overall build.
In this parameter, we took multiple approaches. Even though it's a secondary research parameter, those hydration packs that come in a wide variety of colors and feature a fashionable design got our attention.
During our research, we looked for bags that had an easily accessible and comfortable design. This not only involves the color options of the backpacks, but also the designs of the pockets and other features of the back. "Are the pockets big enough?", "Is there enough space?", "Is the bladder separated from the rest of the pockets?" These are all valid questions when evaluating the design of a hydration backpack. It feels good to look good, but keep in mind that functionality should go first.


Value
Some people are ready to spend a lot of money on hydration packs as this may be an essential piece of running equipment for them. After all, staying hydrated is incredibly important to not just your performance but to your overall health. For some other runners this type of product isn't as crucial, and so they aren't generally willing to spend as much money on a pack. We try to put products on our list that are high quality but also affordable. On the other hand, you will also find products on our list that cost more than 100 dollars because sometimes it's better to invest in good gear such as this, especially if you're a professional runner. You need to decide how important hydration packs are for you.
If you're going to take part in marathons, it would be good to buy something good and it may be a little bit expensive. Remember however that cheaper products are also great and they can really provide good value for the right user. Try to search for sales and discounts, or you can find the older version of the product and perhaps it will be cheaper.
Frequently Asked Questions
q:

Are these packs suitable for long runs? Or will my drink warm up?

a:

Hydration packs are specially made to maintain the temperature of the liquid during long runs. You'll be able to enjoy refreshing liquids during your first mile and your thirtieth.
q:

Does a bigger bladder mean more efficiency?

a:

It depends on what you're using it for. Based on your activity, specific bladder capacity and the overall size of the bag might be a better way to look at things, especially if you want to carry more items during your run so you can be ready for anything.
q:

Will my shoulders get tired from carrying the pack?

a:

No. The products featured in this list are made of lightweight materials to provide both comfort and lightweight properties. A product with breathable mesh will make the whole experience less sweaty and uncomfortable. And the more you drink to stay hydrated the lighter your hydration packs will be, so the longer you go, and the more tired you get, and more water you will drink making the hydration packs get brighter and more comfortable to carry.
q:

Should I focus on bladder capacity or overall space?

a:

Once again, it depends on what you're using the hydration packs. A larger bladder will allow you to carry more liquid for hydration, of course, but you never know when you'll need additional space for a spare set of clothes, your phone, wallet, keys, etc.
q:

Can the liquids leak from the bladder?

a:

These bladders have been developed and engineered over time to prevent leaks since a company isn't going to get much repeat business if their water bladders consistently leak all over the place. As long as they're in good condition, the products listed in this guide shouldn't leak. You won't have to worry about liquids getting into the other parts of your hydration packs and ruining your things.
q:

Are these hydration back packs comfortable to wear?

a:

All of these hydration packs on our list here were chosen because they are rated highly among users and reviewers for comfort. We wanted hydration packs because they are designed to be more comfortable than others on the market. These running hydration packs have harnesses and straps that are designed to be healthy and will help you support the weight and will reduce pain and fatigue and soreness during and after your runs. It is important to note how much weight you are carrying though because too much pressure will feel heavy and can get uncomfortable even with the best pack designed. So, choose the pack design and size that is best suited for your unique needs and body type.
q:

Are there hydration packs that are suited for smaller runner or for children?

a:

We made a point to find hydration packs in a range of sizes and weight capacities so that there is something for everyone on our list. Whether you are a new long-distance runner or a pro, and regardless of whether you are a man or a woman, there are hydration packs for you. We did not include hydration packs for children as they are harder to find and there is a lot more that has to be considered with their hydration needs and the weight limits to what they can easily carry with them on the run.
q:

Can't I just carry a water bottle with me?

a:

Technically yes, you could bring a water bottle or two with you on your run, but there are many drawbacks to that. You can only carry so many bottles with you before you run out of room in your hydration packs and you do not want to have to take a bottle around in your hand the entire time either. Additionally, most water bottles are slippery and cannot comfortably drink from while you are running hydration packs are designed for on the go drinking. It is a matter of convenience, and many runners feel that is a good investment that they are willing to make.
Subscribe to our newsletters