Top 10 Best Inflatable Stand Up Paddle Boards Tested
last updated
Jun 11, 2019
Finding the best inflatable stand up paddle board can be difficult, after all, you want to make sure that you get one that is durable and won't blow up the second you take it out. Lucky for you, we've taken the time to find the best models out there!
Now that its summer, you are probably stoked to take your paddle board out on a ride. The best inflatable paddle boards are perfect for all of your beach days, outdoor adventures, and family get-togethers. They'll help you hit the water without having to figure out how to pack them up.
The best
inflatable
paddle boards are perfect for any vacation because they're lightweight, easily durable, and durable. We chose our top picks by evaluating the features they have to offer, their size is, if they come with any accessories, and how versatile they are.
Take a look!
In a Hurry? The test winner after 10 hrs of research

Atoll 11'
Why is it better?
Big and stable
Supports up to 350 pounds
Easy to secure gear to
Converts to a kayak
Versatile
Included pump works well
In a
Hurry? Editors choice:

Test Winner: Atoll 11'

4
Researched Sources
1K
Reviews Considered
10
Hours Researching
18
Products Evaluated
Features
Size
Accessories
Versatility
Use
By Default
Our Top 10 Best Inflatable Stand Up Paddle Boards
Criteria Used for Evaluation


Features
The hull refers to the body of the paddleboard while the fin refers to the portions that jut out into the water to control balance and speeds. Some ISUPs have detachable fins, and there are plenty of products that can help to improve your stability while in the water. A displacement hull is made to travel at a lower rate of speed.
It's based on the ability of the wide flat surface to "displace" the water as the paddleboard moves forward. A planning hull comes to a sharp edge and works better to travel through the water at greater speeds. These are definitely better for those who want a little extra excitement when paddle boarding.
One of the most important things to look at are the materials that the body of the board is constructed from. These need to be durable and well-stitched in order to prevent tears and to keep the ISUP intact as long as possible. No one wants to shell out money for a product that they have to replace five times every Summer!
Our list will give you an idea of some of the most durable and easy to use ISUPs on the market.


Size
The right measurements are vital to your ISUP's performance, and also how well it's matched to your own skill level. Shorter and lower-volume boards are great for kids and smaller adults (increased weight requires increased volume and width). The length of your board is also important to your own enjoyment. It's common for less experienced paddlers to select shorter boards for easier maneuvering and greater stability.
Consider the thickness of your board; our research tells us that 6" of thickness translates to the all-around durability and stability you'll want for more versatile rides.


Accessories
Finally, many ISUP companies today offer accessories bundled into a purchase. Consider the products that come with your board when examining the price. You'll need specific tools for the trade, and picking them up separately can get pricey quick. Look for packages that include ankle leashes, repair kits (preferably patches and wrenches), paddles, smaller bags and carrying bags, and pumps and gauges!
If you begin your selection process bearing these elements in mind above all others, you can feel certain that your ISUP will be well matched at its core for your skill, size, water region, and fun.


Versatility
While paddle boarding is literally 'the sport for everyone' not every paddleboard is the right fit for…everyone! It's important to know who you are and what kind of fitness you're bringing to your new ISUP adventure. Do you want to paddle a little – or a lot? Boards meant for touring or faster speeds often require more intense work in this arena so it's vital to understand your own capacity so as not to feel disheartened or over-taxed.


Use
While fitness and skill are relevant, so is the purpose – are you looking for a board that will support yoga? Fishing? Day-long tours? Be sure to review our list of boards that meet you at your skill and fitness level but also help you to obtain your goals.
The bottom line is this: ISUPs guarantee some of the most fun you can have in the water!
Choosing a just-right fit will mean all the difference to your unique experience. An activity that uniquely provides an athletic challenge and the ultimate in meditative fun, little else compares. Select a board that suits you, individually and begin the passionate journey that is ISUP'ing!
Expert Interviews & Opinions
Most Important Criteria
(According to our experts opinion)
Experts Opinion
Editors Opinion
Users Opinion
By Default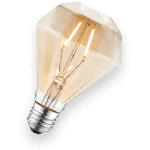 Straight to the core
There aren't too many better ways to work out your core, while having fun outside, in a low impact way. Stand up paddle boarding, or SUP, lets you get a great core workout while having fun, being outside, and even working on your tan.
Inflatable SUP's lack a front keel which makes them track from side to side more than hard SUP's, so you'll get an even better workout.
Choose a good paddle
The board is only as good as the paddle you choose. Make sure it's adjustable and that you're holding it the right way for proper technique. You also will want to get one that floats.
Imagine that you're in the middle of a lake, you accidentally drop your paddle, and it sinks to the bottom. Yeah, that would suck.
Other Factors to Consider


Value
One important thing you need to look out for when searching for the best inflatable paddle boards is whether or not you can afford them and that they hold up their value for the long haul. When evaluating the value of the paddleboard, take a look at the following and apply it to your needs and preferences before making your final decision.
Does it fit your budget?
As we mentioned, the budget is not the only thing you need to consider when evaluating the value of the paddleboard. We know most of our readers most likely already have a preset budget, so if you know you have to stick to it then start narrowing down by whether or not you can afford it--and remember, pricier does not equate to better.
Does it fit your skill level?
If you are a beginner, it is important that you get an inflatable paddleboard that is made for your skill level. Beginner paddleboards offer more stability and are easier to maneuver. On the other hand, those who have higher skill levels or have been paddle boarding longer, then you will absolutely need one that is made to challenge you more.
Bottom Line
At the end of the day, the most important thing you need to keep in mind when choosing an inflatable paddleboard is that they offer absolutely everything that you need. When it comes to paddleboards, make sure you take a look at all of the following and apply it to your own specific needs before making your final decision.
Does the paddleboard offer the features you are looking for?
A lot of the paddleboards on our list offer different features to choose from. Most of them come with a travel bag but many others also come with a pump and a paddle as well. These paddle boards are also easily packable, but some are more portable than others--so make sure you take a close look before making your final choice.
Is the size right for you?
Size is important--even when it comes to your inflatable paddleboard. The first thing to remember is that it has to fit your needs. Is it just for you? Or do you want the option of bring someone else on? Furthermore, if you are a beginner you will want to make sure you stick with a larger model because they offer more stability.
Will the paddleboard come with any other additional accessories?
A lot of the options on our list come with additional accessories. Most come with their own paddleboard and travel bag--but not all of them do. If you have deal breakers when it comes to added accessories make sure that you look for options that come with them. That being said, remember that you can also purchase additional accessories separately.
How versatile is the paddleboard
Some inflatable paddleboards are really versatile, more so than others. We made sure to provide you with a well-rounded list of options so there is something out there than others. Some offer enough space for more than one person, others are only for beginners, and other are for all skill levels--pick the poison to your liking.
Can you afford the paddleboard?
This one is important because a lot of people may assume that just because something is more expensive it is better. We want to remind you that isn't the case and that the most important thing to remember is that just because it costs more doesn't mean that it is any better than the other options you have available.
Frequently Asked Questions
q:

What PSI should I inflate my Paddle board to?

a:

As a rule of thumb, you should inflate it to 15 psi (pounds of pressure per square inch). Different boards may have different requirements, and it's a good idea to test the limits to find out what you're comfortable with. The typical range is usually between 10-17 psi. Inflate your board to the manufacturer's specs for the best results.
q:

What sort of maintenance should I expect?

a:

Proper care is simple: make sure that before storing your ISUP it's completely dry! Otherwise, you may experience some mold. Because they are deflatable, storing is easy and should be done (preferably) in cooler areas like closets or a garage (and out of direct sunlight). A third possibility is to use 303 Protectant Spray to keep your board safe from UV rays, which means a longer lasting and more durable product.
q:

How many people can ride on an ISUP together?

a:

How much weight your board can handle can vary quite a bit depending on the type of board. In theory, the only limit to the number of friends, family, or "dogs" you can have on the board is the weight limit. Even if you come in under the weight limit every additional person makes the board more difficult to maneuver and manage.
q:

I have a leaky valve and don't know how to repair it?

a:

The solution may vary for some models, but generally, a leaky valve is an easy fix. Turning it clockwise with a wrench should straighten everything out. There is even more good news, most repair kits come with the necessary wrench. If all else fails, call the manufacturer and check for a warranty and possible recommendations.
q:

Why are there so many fin options and whhat should I choose?

a:

Depending on the size and type of your ISUP, a specific number of fins will be included. A third fin is typically the "center" fin, meant for simplifying your maneuvers over choppy water from a longer board. Most fins are removable, though some very small fins will remain attached.

The option of removing them helps to keep the integrity of your board's structure by not pushing against it for longer periods. It's also easier for storage. And remember, the best inflatable stand up paddle board will be compatible for all of your needs.
Subscribe to our newsletters