Top 10 Best Inflatable Stand Up Paddle Boards Tested
last updated
Jun 11, 2019
Finding the best inflatable stand up paddle board can be difficult, after all, you want to make sure that you get one that is durable and won't blow up the second you take it out. Lucky for you, we've taken the time to find the best models out there!
Now that its summer, you are probably stoked to take your paddle board out on a ride. The best inflatable paddle boards are perfect for all of your beach days, outdoor adventures, and family get-togethers. They'll help you hit the water without having to figure out how to pack them up.
The best
inflatable
paddle boards are perfect for any vacation because they're lightweight, easily durable, and durable. We chose our top picks by evaluating the features they have to offer, their size is, if they come with any accessories, and how versatile they are.
Take a look!
In a Hurry? The test winner after 10 hrs of research

Atoll 11'
Why is it better?
Big and stable
Supports up to 350 pounds
Easy to secure gear to
Converts to a kayak
Versatile
Included pump works well
In a
Hurry? Editors choice:

Test Winner: Atoll 11'

4
Researched Sources
1K
Reviews Considered
10
Hours Researching
18
Products Evaluated
Features
Size
Accessories
Versatility
Use
By Default
Our Top 10 Best Inflatable Stand Up Paddle Boards



Big and stable
Supports up to 350 pounds
Easy to secure gear to
Converts to a kayak
Versatile
Included pump works well
Not good for river use
Valve assembly has some durability issues
This highly reviewed option is the largest on our list, making it great for touring with lots of gear or even doing yoga on the water. It can easily be converted to a kayak by purchasing an available seat kit, and it's been re-designed with a lightweight construction style that is durable but lighter than most other options.
Read more
Features
The 3 fin design makes it highly stable. 15 D-rings on the deck make is easy to tie down your gear or convert it to a kayak. It comes with a 2-year warranty against defects.
Size
It's one of the largest options on our list at 11' long, 32" wide, and 6" thick, it will support users and their gear all the way up to 350 pounds.
Accessories
Comes with the board, paddle, carrying backpack, pump, leash, and repair kit. The pump is of good quality and works well unlike most of the pumps that usually come with this type of product. A couple of users noted the repair kit could have come with more patches and better instructions.
Versatility
Its large size makes it ideal for touring, fishing, or yoga, but it's not super maneuverable so we don't recommend it for use on rivers. Can be converted to a kayak as well.
Use
Ideal for paddle yoga or touring with plenty of gear because of its large size and stability.



Comes with everything you need to get started
Extremely durable and easy to inflate
Ready to go within minutes
Non-slip deck
This paddleboard kit comes with everything you need whether you're just starting out or have experience with the sport. The 10-foot board has a 30-inch deck, making it both maneuverable and comfortable for even a larger person. Made out of sturdy materials, the Seren Life paddleboard promises to be your go-to product for many Summers to come!
Read more
Features
This inflatable paddleboard is made of really high-quality and durable material that makes it one of the best options on our list.
Size
The Serene Life stand up paddling board is 10' long and provides 30" of deck width for improved stability and balance while standing
Accessories
In terms of accessories, this inflatable paddleboard comes with the travel bag, the paddle, the pump, and additional accessories.
Versatility
The Serene Life paddleboard is on the higher end when it comes to cost. Considering that it's perfect for beginners and experts alike, it offers comfort and is easy to maneuver.
Use
The triple bottom panel fins help board improve overall speed, handling and steering for easier use by kids, teens and adults alike



Maneuverable
Durable
Size is good for multiple uses
Cargo bungee cords
Not the most stable option
The included air pump doesn't work well
This is a slightly smaller and more maneuverable option for those of you looking to move and groove on the water. It's not as stable as other options so is best for experienced paddlers, but that also means that it allows you to change directions more easily.
Read more
Features
It's made with high-quality, durable PVC that is very tough and durable according to user reports. It's designed for easy maneuverability and has a single fin.
Size
It's 9'9" long, 30" wide, and 5" thick, making it the shortest and quickest turning the board on our list. It will support users and their gear up to 240 pounds.
Accessories
It comes with the board, pump, air valve wrench, paddle, and carrying case. Several users noted that the pump is poor quality and we recommend upgrading it to a higher quality bicycle pump or even a powered one that can be plugged into your car's cigarette lighter.
Versatility
Its size makes it suitable for use on lakes and rivers. The ocean is fine but we don't recommend bringing it to the sea on rough days because of its lack of optimum stability.
Use
Best for paddlers with at least a little bit of experience. Good for rivers and calm lakes and the ocean when it's very calm.



Very rigid
Height weight capacity, good for multiple passengers
Easy deflation and storage
Wide surface
Good price
Stable
Quality craftsmanship and durability
Lightweight
May have issues with pump durability
The Paddle doesn't float
The Tower Paddle Board is a well-constructed board that has garnered a lot of praise amongst enthusiasts. This board has many noteworthy qualities that make it a practical and fun choice.
Read more
Features
The Hull of the Tower Paddle Board is constructed of military grade PVC with a drop stitch and is highly resistant to wear and tear. The Tower is also exceptionally rigid, being able to function the same as your standard hardboard. The Tower supports an attachable fin as well.
Size
The Tower measures at 124 inches by 32 inches by 6 inches and can hold up to 350lbs, making it an exceptional choice in terms of weight capacity.
Accessories
The Tower, already a high-quality paddle board, comes with an array of accessories. This board comes with a bungee cord, fin, an air pump, and a 3 piece fiberglass handle.
Versatility
The Tower's cost is slightly on the higher end of things, but still a decently affordable piece of equipment. The price is certainly well worth it considering the exceptionally high quality of the paddleboard.
Use
When inflated it very sturdy and rigid; which lends to its stability as well as its exceptionally high weight limit. Even if it inflates well, it still deflates and folds easily for storage, and is lightweight in either form. The Tower is noted for being made with quality craftsmanship using highly durable materials.
The only problem in terms of product quality is that some users had issues with the pump breaking after only a few uses. Otherwise, if you are looking for a high-quality paddle board for a good price, then the Tower is a great choice.
5

. ISLE Airtech All Around



14 D-rings and bungee system for excellent storage on the go
Airtech design for lightweight, highest quality
Durable carry bag
EVA non-slip traction
Repair kit not included
Not optimum for hardcore, intense ocean waves or rides
The ISLE Airtech All Around inflatable paddle board translates to better fitness, easy storage, and lots of fun in a budget-friendly style. Designed for all paddlers - beginners, medium and skilled levels alike - for most water including lakes, easy-flow rivers, and even smaller ocean waves. All this and good looking too? Let's do this!
Read more
Features
The trademarked manufacturing process ensures perfection with each board. A machine coating surrounds the drop stitch and then seals and bonds this layer before adding machine-laminated ultra high-density PVC. This "Airtech" technology reduces overall weight by 30 percent without sacrificing efficiency or rigidity. Add a removable fin then take off for stable adventures across lakes and even regions of oceans promising small wave thrills.
Size
10' x 31" x 6" and weighing only 17.5 pounds makes this a perfect ride for all skill levels. Easy to manage and just right for weight capacities not exceeding 245.
Accessories
Removable airtight fin for easy on/off and storage, a high-pressure pump with gauge guaranteed to inflate to 15 psi, an adjustable aluminum paddle and carry bag are all included with this ISUP. Everything you need for a safe, fun ride!
Versatility
In terms of versatility, this one is great because you can use it almost anywhere.
Use
When it comes to use, this is perfect for all types of users--whether you are beginner or elite, you will absolutely love this one.



Excellent onboard storage for gear and food
14 D rings
Durable, high-grade stitching and other materials
Medium price point
Weight capacity slightly less than some contenders
Hit the beach and get ready for some serious summer fun with the ISLE Airtech ISUP Explorer! Time is on your side with extra gear storage that lets you pack up for the long haul. Enjoy endless hours on the lake, sea or river - just you, some unchartered waters and your ISUP. How's that for some summer loving?
Read more
Features
Just like its name, the Airtech ISUP is truly (fusion) lite. Trademark technology and engineering make this rockstar deck 30% lighter than standard boards with all the integrity of a heavier structure. A second innovative step ISLE has integrated into its design is found in its manufacturing process which provides a special seal and bonding layers over the drop stitch. A final machine-laminated PVC layer is applied boasting uber high density.
Size
The board weighs only 19.1 pounds while supporting weights up to 275. At 11' x 32" x 6" and 238 liters, most heights are also accommodated comfortably.
Accessories
A well-planned accessory bundle includes a high-pressure gauge which inflates to 15 psi for no-sag rigidity, a removable fin, an adjustable aluminum paddle that quickly breaks down into 3 pieces for easy storage and a rugged carry bag that easily fits all the above compactly for throw-in-the-backseat easy, no-brainer storage and travel.
Versatility
This is a versatile option for those of you looking for a paddleboard you can take almost anywhere you want to go!
Use
Add a removable fin for extra assistance as you navigate across stream, river, lake or ocean, 14 D-rings, tail carry handles and bungee systems. It's time to stock up with gear and grub for hours of top-of-the-line paddling adventure!
7

. Ten Toes 10' Weekender



Very stable
Tough construction
Can accommodate plenty of cargo and/or a large dog
Comes with everything you need
Pump isn't very good
Paddle doesn't float
This is a good option that's not too expensive and comes with everything you need to get started. Most customers found it to be of high quality and very sturdy. A couple of people noted that the pump that it comes with isn't the best quality and that the included paddle doesn't float, which is actually pretty important for this type of product.
But all in all people were happy with this product and we're proud to have it on our list.
Read more
Features
This 10' product is made of military-grade PVC and is very tough. It's one of the most stable options out there, and one reviewer raved about how his 85-pound dog was able to join him for a fun lake trip without any issues.
Size
This one is 10' long, 30" wide, and 6" thick. It will support users and their gear up to 275 pounds and it rolls up to approximately 11" wide by 36" long for easy storage in its included backpack.
Accessories
This one comes with a paddle, pump, backpack for carrying, and detailed instruction manual. Several users noted that the pump isn't the best quality and recommended upgrading and that the paddle doesn't float, which really isn't ideal for SUP.
Versatility
Because of its stability, we can recommend this one for use on either lakes or the ocean, but if you want to get really gnarly on rivers or in big waves there are better options.
Use
This board is ideal for mellow lake and ocean adventures and can fit a lot of cargo on it.



Extra wide tail
33" width
Padding extends across the board
Great price point
Patch not included in the repair kit
Valve wrench not included in the repair kit
The iRocker cruiser is your perfect ride across gentle lakes, semi-challenging rivers or for the avid adventurer, across more turbulent ocean waters. Rock your world with the iRocker and with its sleek good looks, rock a few others too!
Read more
Features
Stability is in the details: with a 33" extra wide design also boasting an extra wide tail, the iRocker construction ensures your best ride! With padding that travels to the deck's 3'3" tail.
Size
33" (extra) wide, 10' long and 6" thick with a weight capacity of 350 pounds for durable, stable fun for everyone. An extra wide (3'3") tail enhances your ride without losing speed.
Accessories
A floating, fiberglass (lightweight) paddle breaks down into 3 pieces and ranges 67"-79" and boasts strong, sharply designed rubber blades for excellent cutting. A dual action hand pump, repair kit, pressure gauge, and ankle leash bundle into the iRocker Carry Bag comprised of heavy duty canvas with waist straps and padded shoulders for easy-breezy wear.
Versatility
Yogis can enjoy more room for asanas. We love the D rings and front bungee design for packing gear and snacks along for the ride. 2 side fins have adhered to the board with a third removable center fin meant to add depending on your tour-du-jour.
Use
This is the perfect paddle board for those of you looking for something you can use almost anywhere. You can take it almost anywhere and it is really easy to set up and get to using.



Perfect for faster speeds
Pointed nose designed to cut through even choppier waters with optimum stability
Durable
Adjustable for easy transport
Too long for smaller bodied adults or children
A top contender for longer faster rides with features that ensure smooth gliding, the XTERRA Touring Board cuts through the water with its high crafter, pointed nose for an exhilarating, well-maneuvered and stable adventure! Read less
Read more
Features
The 12'6" long ISUP is the perfect choice for journeying across smooth lakes and other open waters, with a design meant for hours of fun, including a patented anti-slip deck. Military grade drop stitch material encapsulates the board to combat any potential for warping or sag - so durable it even fends off dents from rocks or cars during transport!
Size
12'6" x 6" x 30" wide provided at the weight of 31 pounds. That's some serious lightweight for some rock solid paddling! Weight capacity of 250 pounds makes it an excellent selection for just about anyone.
Accessories
The XTERRA comes complete with everything you need for awesome exploration. Transporting is a cinch with removable fin, coiled leash, gauge and high-pressure pump, adjustable paddle and a durable pack for all.
Versatility
In terms of versatility, this is a great option for those of you who are more skilled and looking for more of a challenge.
Use
The pointed nose promises next-level stability by displacing water for more managed speed. A detached, airtight center fin keeps your ISUP and you well-grounded to further encourage a zen-style ride.



Dent resistant stitching and PVC
3 fins for enhanced stability
Thorough repair kit inventory
Easy storage and transport
Taller bodied, higher skilled may desire longer board
All the quality of a hardboard, the XTERRA ISUP is up for any adventure with uber tough durability and extreme stability - then deflates into its own carrying case for easy storage and transport. No hassle, high-quality paddling for the best in summer fun
Read more
Features
The innovative design translates to years of fun in all types of conditions. Peaceful lakes or raging rivers - whatever your paddle style, the XTERRA can take it! A solid 6" base plus military grade drop stitch materials encasing sides, top and the bottom fuse for a rock solid, no warp/no dent ISUP and adventure! 3 detachable, airtight fins for additional support - maneuver your way through any type of water with confidence.
Size
Weighing 29 pounds with inflation (did we mention this ISUP inflates in under 5 minutes?), with a weight capacity of 250 pounds, paddlers of most sizes can enjoy this accessible, lightweight board. 11'0 of fun rolls up to 11/2 feet in diameter and 32" wide for easy storage and transport
Accessories
Enjoy a roller bag backpack your board fits snuggly into, along with a smaller mini dry bag and the pump, gauge, adjustable paddle, leash, 3 fins, and repair kit that are included with the ISUP. All-encompassing accessories to ensure all-encompassing fun!
Versatility
If you want a versatile paddleboard, then you will love this one because it is great for almost everyone.
Use
When it comes to use, this one comes with almost everything that you need to hit the water.
Criteria Used for Evaluation


Features
The hull refers to the body of the paddleboard while the fin refers to the portions that jut out into the water to control balance and speeds. Some ISUPs have detachable fins, and there are plenty of products that can help to improve your stability while in the water. A displacement hull is made to travel at a lower rate of speed.
It's based on the ability of the wide flat surface to "displace" the water as the paddleboard moves forward. A planning hull comes to a sharp edge and works better to travel through the water at greater speeds. These are definitely better for those who want a little extra excitement when paddle boarding.
One of the most important things to look at are the materials that the body of the board is constructed from. These need to be durable and well-stitched in order to prevent tears and to keep the ISUP intact as long as possible. No one wants to shell out money for a product that they have to replace five times every Summer!
Our list will give you an idea of some of the most durable and easy to use ISUPs on the market.


Size
The right measurements are vital to your ISUP's performance, and also how well it's matched to your own skill level. Shorter and lower-volume boards are great for kids and smaller adults (increased weight requires increased volume and width). The length of your board is also important to your own enjoyment. It's common for less experienced paddlers to select shorter boards for easier maneuvering and greater stability.
Consider the thickness of your board; our research tells us that 6" of thickness translates to the all-around durability and stability you'll want for more versatile rides.


Accessories
Finally, many ISUP companies today offer accessories bundled into a purchase. Consider the products that come with your board when examining the price. You'll need specific tools for the trade, and picking them up separately can get pricey quick. Look for packages that include ankle leashes, repair kits (preferably patches and wrenches), paddles, smaller bags and carrying bags, and pumps and gauges!
If you begin your selection process bearing these elements in mind above all others, you can feel certain that your ISUP will be well matched at its core for your skill, size, water region, and fun.


Versatility
While paddle boarding is literally 'the sport for everyone' not every paddleboard is the right fit for…everyone! It's important to know who you are and what kind of fitness you're bringing to your new ISUP adventure. Do you want to paddle a little – or a lot? Boards meant for touring or faster speeds often require more intense work in this arena so it's vital to understand your own capacity so as not to feel disheartened or over-taxed.


Use
While fitness and skill are relevant, so is the purpose – are you looking for a board that will support yoga? Fishing? Day-long tours? Be sure to review our list of boards that meet you at your skill and fitness level but also help you to obtain your goals.
The bottom line is this: ISUPs guarantee some of the most fun you can have in the water!
Choosing a just-right fit will mean all the difference to your unique experience. An activity that uniquely provides an athletic challenge and the ultimate in meditative fun, little else compares. Select a board that suits you, individually and begin the passionate journey that is ISUP'ing!
Expert Interviews & Opinions
Most Important Criteria
(According to our experts opinion)
Experts Opinion
Editors Opinion
Users Opinion
By Default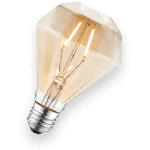 Straight to the core
There aren't too many better ways to work out your core, while having fun outside, in a low impact way. Stand up paddle boarding, or SUP, lets you get a great core workout while having fun, being outside, and even working on your tan.
Inflatable SUP's lack a front keel which makes them track from side to side more than hard SUP's, so you'll get an even better workout.
Choose a good paddle
The board is only as good as the paddle you choose. Make sure it's adjustable and that you're holding it the right way for proper technique. You also will want to get one that floats.
Imagine that you're in the middle of a lake, you accidentally drop your paddle, and it sinks to the bottom. Yeah, that would suck.
Other Factors to Consider


Value
One important thing you need to look out for when searching for the best inflatable paddle boards is whether or not you can afford them and that they hold up their value for the long haul. When evaluating the value of the paddleboard, take a look at the following and apply it to your needs and preferences before making your final decision.
Does it fit your budget?
As we mentioned, the budget is not the only thing you need to consider when evaluating the value of the paddleboard. We know most of our readers most likely already have a preset budget, so if you know you have to stick to it then start narrowing down by whether or not you can afford it--and remember, pricier does not equate to better.
Does it fit your skill level?
If you are a beginner, it is important that you get an inflatable paddleboard that is made for your skill level. Beginner paddleboards offer more stability and are easier to maneuver. On the other hand, those who have higher skill levels or have been paddle boarding longer, then you will absolutely need one that is made to challenge you more.
Bottom Line
At the end of the day, the most important thing you need to keep in mind when choosing an inflatable paddleboard is that they offer absolutely everything that you need. When it comes to paddleboards, make sure you take a look at all of the following and apply it to your own specific needs before making your final decision.
Does the paddleboard offer the features you are looking for?
A lot of the paddleboards on our list offer different features to choose from. Most of them come with a travel bag but many others also come with a pump and a paddle as well. These paddle boards are also easily packable, but some are more portable than others--so make sure you take a close look before making your final choice.
Is the size right for you?
Size is important--even when it comes to your inflatable paddleboard. The first thing to remember is that it has to fit your needs. Is it just for you? Or do you want the option of bring someone else on? Furthermore, if you are a beginner you will want to make sure you stick with a larger model because they offer more stability.
Will the paddleboard come with any other additional accessories?
A lot of the options on our list come with additional accessories. Most come with their own paddleboard and travel bag--but not all of them do. If you have deal breakers when it comes to added accessories make sure that you look for options that come with them. That being said, remember that you can also purchase additional accessories separately.
How versatile is the paddleboard
Some inflatable paddleboards are really versatile, more so than others. We made sure to provide you with a well-rounded list of options so there is something out there than others. Some offer enough space for more than one person, others are only for beginners, and other are for all skill levels--pick the poison to your liking.
Can you afford the paddleboard?
This one is important because a lot of people may assume that just because something is more expensive it is better. We want to remind you that isn't the case and that the most important thing to remember is that just because it costs more doesn't mean that it is any better than the other options you have available.
Frequently Asked Questions
q:

What PSI should I inflate my Paddle board to?

a:

As a rule of thumb, you should inflate it to 15 psi (pounds of pressure per square inch). Different boards may have different requirements, and it's a good idea to test the limits to find out what you're comfortable with. The typical range is usually between 10-17 psi. Inflate your board to the manufacturer's specs for the best results.
q:

What sort of maintenance should I expect?

a:

Proper care is simple: make sure that before storing your ISUP it's completely dry! Otherwise, you may experience some mold. Because they are deflatable, storing is easy and should be done (preferably) in cooler areas like closets or a garage (and out of direct sunlight). A third possibility is to use 303 Protectant Spray to keep your board safe from UV rays, which means a longer lasting and more durable product.
q:

How many people can ride on an ISUP together?

a:

How much weight your board can handle can vary quite a bit depending on the type of board. In theory, the only limit to the number of friends, family, or "dogs" you can have on the board is the weight limit. Even if you come in under the weight limit every additional person makes the board more difficult to maneuver and manage.
q:

I have a leaky valve and don't know how to repair it?

a:

The solution may vary for some models, but generally, a leaky valve is an easy fix. Turning it clockwise with a wrench should straighten everything out. There is even more good news, most repair kits come with the necessary wrench. If all else fails, call the manufacturer and check for a warranty and possible recommendations.
q:

Why are there so many fin options and whhat should I choose?

a:

Depending on the size and type of your ISUP, a specific number of fins will be included. A third fin is typically the "center" fin, meant for simplifying your maneuvers over choppy water from a longer board. Most fins are removable, though some very small fins will remain attached.

The option of removing them helps to keep the integrity of your board's structure by not pushing against it for longer periods. It's also easier for storage. And remember, the best inflatable stand up paddle board will be compatible for all of your needs.
Subscribe to our newsletters