Best Injinji Socks Tested & Compared
last updated:
Apr 22, 2020
If you are looking for the best Injinjii socks then you have come to the right place!
You may remember watching the
colorful craze
for toe socks take hold in the 70's or catching the craze yourself in the 90's, but now foot-shaped socks are making waves in a different way with the barefoot running movement. Injinji brand socks are rooted in the idea of a lightweight sock that allows your toes to "splay naturally and align properly, enabling greater stability and more comfort"
for athletic
and
daily use
. To help narrow down the vast selection, we've put together a list of the best Injinji socks just for you based on a specific set of criteria meant to benefit runners.
This is the best product on our list that is currently in stock:

Liner Crew NuWool Socks
Why is it better?
Great for trail runners
Top comfort
Excellent at wicking sweat
Provide decent warmth
No blisters or chafing
Crafted from merino wool
In a
Hurry? Editors choice:

Test Winner: Liner Crew NuWool Socks

12
Researched Sources
1245
Reviews Considered
15
Hours Researching
17
Products Evaluated
Best 3 Alternatives to Injinji Socks
ROCKAY Accelerate
Exceptional fit and support
Price:
Quarter Flare
Great moisture control
Price:
CEP Dynamic+
Solid support
Price:
Comfort
Durability
Value
By Default
Criteria Used for Evaluation


Comfort
When you are looking for the right pair of running socks to add to your gear, you want to make sure they are comfortable. With Injinjin socks this is easy to do as they are all designed for comfort and easy wearing, whether you are new to the toe socks craze or have been wearing them for years! All of the socks on this list have been carefully reviewed to make sure they are the best of the best hat Injinjin has to offer.
As with running shoes, comfort is one of the most important qualities we look for in running socks. If you're wearing something that isn't comfortable, why bother wearing it at all? You want to be able to focus completely on your run and the benefits you're getting; if all you can think about is how miserable your running socks are making you then you're not getting what you need from your run.
The highlights that Injinji socks have to offer as far as comfort are wide-spread and fitting for many different types of runners. They have socks with extra padding, ultra-thin socks that provide a barefoot feel, socks that extend up to your calf, socks that have a traditional fit… the list goes on and on. Most of the pairs we chose are ones that each have unique aspects of comfort for runners that are as diverse as our readers themselves.
Here at RunnerClick we made sure that every pair of Injinjin socks that made it onto our list were carefully reviewed for superior comfort. Our own review team carefully tested every pair and we also checked reviews ad feedback from other users just like you to ensure only the best and most comfortable socks made it to our list!


Durability
Another place where Injinjin socks shine is their durability. Because they are specially designed to have individual toes they are designed with extra durability and reinforced seams to ensure they hold up well to daily wear and tear and use. The socks on our top ten list here are some of the most durable sock models available and will serve you well for all of your runs, workouts, and daily errands and activities.
Injinji socks are made with different combinations of COOLMAX Fiber, NüWool, and Lycra. COOLMAX Fiber is a moisture wicking material that is meant to prevent the accumulation of sweat and to keep you from overheating. NüWool is a closely woven fabric made of Australian wool that wicks moisture and is super durable. LYCRA is another common athletic gear material that has great stretch and flexibility which helps with durability and can provide compression as well.
All of these quality materials have their place in Injinji socks which means you can expect a high-performance pair of socks that are built to last. No pair of socks is worth much if they do not hold up well to the wear and tear that you are going to put them through! We made sure to check every sock featured here to ensure only durable and reliable socks are included on our guide. These are some of the best and most durable Injinjin socks you will find on the market today!


Value
You will also want to consider the value of the socks you are considering for your running gear upgrade. The value of a product is more than just the price tag attached to the product. A product is valuable when it has the features you want and need and is designed to meet your needs while being durable and worth the investment. All of the Injinjin socks on this list are valuable and well worth choosing!
The price of Injinji socks varies greatly depending on the pair that you get. A pair of over the calf compression socks may cost as much as 50$ while a pair of everyday ultra thin ankle socks might be as low as 10$. The more features the socks have the more costly they'll probably be.
The key is figuring out the value of the socks you're buying and how much use and benefit you'll get out of them over time for the price. Injinji socks are made with high quality materials and are generally designed to cater very specific needs and preferences, so even though some of the options on our list may venture into the high-cost range the value they offer may be worth the cost to those who will benefit from all of the great features and qualities the socks have.
Our team here at RunnerClick made sure we took overall value into consideration as well. Whether you are new to toed socks or have been a fan for years you can be sure these socks here are ones that present the best overall value for all of your running needs. Check them out today to see how great Injinjin socks can be for your runs!


Style
Many people may not think about color and overall style very much when it comes to choosing the color of the socks you wear while running. While the socks may or may not be seen color and style can still be a point to consider when shopping. Injinjin socks are available in many colors and styles and can add a splash of color to your running gear and can give you that little flare you are looking for!
Injinjin socks are known for their unique style in that they are toed socks and have a unique design and look to them. Their popularity has been strong since the 70's when they first became popular as a stylistic expression more than anything else. In recent years, particularly the last few decades, their popularity has increased thanks to the push for minimalist and barefoot running.
People are falling in love with toed socks and the Injinjin brand has quickly come out as one of the most popular and reliable and most stylish of them all! There is more to look at for styling features with these shoes as well. You can get Injinjin socks in all the standard styles traditional socks come in as well. You can find crew, knee highs, compression, and no-show socks fairly easily so you can still get the overall style and features you want with the added styling benefit of toed socks!
Our team made sure to find the Injinjin socks that are designed to meet all of your wants and needs and that will help you get the most out of your runs. It is easy to see why these socks are becoming more and more popular and if you are wanting socks that feel great and look great too then you cannot go wrong with a good pair of Injinjin toed socks!
Expert Interviews & Opinions
Most Important Criteria
(According to our experts opinion)
Experts Opinion
Editors Opinion
Users Opinion
By Default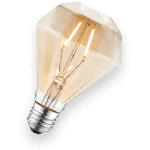 When buying
Try not to choose socks thats stand out and look cool, choose socks by which activity you are involved in. There are socks out there for everyone ranging from arch support to flexibility and moisture wicking to cushioning.
Specialized Socks
If you are more looking for socks to bare with you through tough adventures, such as hiking, mountain climbing or even extreme conditions. You can find socks that flow along with you such as heated socks, toes socks (see above) , fleece and slim no-show.
Great benefits
One of the biggest reasons toed socks are becoming so popular these days is that it has been shown that barefoot running and the push for minimalistic running has many benefits. Wearing toes socks helps enhance these benefits even more which is why Injinjin socks among other brands are rising in popularity and demand.
Buy multiple pairs
It is highly recommended that you buy several pairs of toed socks so you have plenty on hand. You also may want to consider buying several different styles as well. No-show socks may be good for everyday wear while running errands and crew socks may be best for your workout sessions. If you do a lot of outdoor running and hiking then knee high or compression socks may give you the added support and protection you need!
Other Factors to Consider


Features
Overall we like the toe design of the Injinji socks because it's a great innovative way to tackle issues that runners face and deal with them at the root. Separating the toes serves well to prevent blisters and painful skin chafing between the toes. When moisture sits between the toes it can cause serious issues with hotspots, bacteria buildup, and odors. We were also impressed to see features which provide great ventilation in the arch of the foot which lets moisture drain away while at the same time offering breathability that keeps the foot dry.
We liked the compression option for the Injinji socks as well. Over the calf compression socks are certainly high-performance products, helping with circulation and minimizing vibrations and soreness for muscles meaning shorter recovery times. They're great for those with injuries or people who are looking for help with aches and pains from both athletics and every day activities.


Size
The different types of lengths was a great option to have, from completely hidden no-show socks to over the calf socks and everything in between. There's also Injinji sock liners that are ultra-thin and wearable under other socks, which are an interesting alternative to some of the thicker or more expensive designs.
Frequently Asked Questions
q:

I'm thinking about trying out cotton socks, is this a good choice?

a:

Not a good idea, cotton is great for retaining moisture which is exactly the opposite quality needed in a sock used for running. Wet cotton increases uncomfortably in weight, friction increases and within a short period of time, you can get very painful blistering caused by friction. Modern tech fabrics are noted for wick-ability which serves to keep your feet dryer but cotton is not known for being able to wick away moisture, so when your cotton sock gets wet it stays that way. Cotton is a natural organic material so when it is wet it can become an ideal breeding ground for bacteria and you really do not want a combination of skin rashes or blisters with bacteria.
q:

I bought an expensive pair of compression socks and I really like them but after about 30 minutes of running they start to feel too tight and uncomfortable?

a:

Compression socks are very good for a specific purpose, they can assist blood circulation and give muscle support but you need to ensure that you have the right FIT for you. It sounds like you have a pair of socks which you have chosen as a standard fit for you by comparing them to ordinary socks. remember, if you run long distances your feet will swell, therefore a compression sock will feel tighter, I suggest you buy a pair which is a size bigger for your foot and try them out.
q:

I do a lot of trail running, what are the best socks for me?

a:

A: This will depend on which types of trails you run. If there are a lot of bushes, vegetation, dust, grit or sandy surfaces you should look at trying out socks which are higher on the calf or perhaps even up to the knee. This will give you protection from thorny plants, unwanted dirt getting into your sock and as your running, in the wilds, you will also get protection from biting insects.
q:

Should my sock size and type match my shoes?

a:

This question does not have a one choice answer, it really depends on the type of running and the conditions, for athletic running you can choose a specific sock, the same applies to trail running and challenging competitive running. If your running long distances and a wet or dry environment, your feet will swell and sock makes tend to factor stretch cap[abilities into socks. If your wearing compression socks and your feet swell, it's a good idea to wear socks a size bigger. To get a better idea you should read sock reviews for trail running, athletic running or a general review for the best choice of socks.
q:

What are the benefits of socks with a cuff feature?

a:

In short, a cuff feature on a sock allows the sock to hold more firmly and stop it slipping. A cuff serves to prevent unwanted things from being able to enter through the top of the sock. This gives a feeling of security blended with functional comfort.
q:

I like the socks I have but could I benefit from a sock liner?

a:

If you're having any particular issues with blistering and rashes or uncomfortable sweat or dampness in your socks but you don't like the feel of toe socks, you could probably use a pair of sock liners. Injinji sock liners do have the toe conforming design but they are meant to be ultra-lightweight and to go unnoticed underneath your socks. You can even wear them by as a standalone sock option. They'll help reduce hotspots and wick away any excess moisture. They could also be a great addition to hiking or if you're running in particularly cold weather. The extra layer of protection is great for the friction and the cold!
Subscribe to our newsletters