10 Best Inov-8 Running Shoes Reviewed & Fully Compared
last updated
Nov 28, 2018
Founded in 2003, Inov-8 quickly became a leading manufacturer of running shoes and
athletic
equipment. The company wants an athlete's experience with the wilderness to be absolutely
positive
.
Inov-8 shoes can hold up against roads, mud, trails, rocks, tree roots, and
rain
. With a minimalist design, athletes can get their run done with a simple and effective shoe. If you want to learn more, check out our guide below!
23
Researched Sources
9k
Reviews Considered
35
Hours Researching
20
Products Evaluated
Comfort
Durability
Materials
Style
By Default
In Depth Review Top 10
Road Claw 275
Men's Bare-XF 210 V2
Terrafly
Trailroc 255
Terraclaw 220
X-Talon 212
Road-X 238
F-Lite 195
Race Ultra 270
Mudclaw 265
Table of contents
Criteria Used for Evaluation
Other Factors to Consider
Frequently Asked Questions
Sources
10 Best Inov-8 Running Shoes
Shock absorbent
Traction
Stability
Comfortable
Durable
Breathable
Wide toe box
Sizes may run small
May feel heavy
The Inov-8 Road Claw 275 is a comfortable running shoe that can handle rough roads while absorbing shock and providing traction. This shoe is a step up in performance while keeping a lot of features from the previous Inov 8, which itself enjoyed many years of popularity.
Read more
Comfort
This is a comfortable and stable running shoe because it has some holes in the material to allow your feet to breathe more easily. It has a midsole underfoot protection that is designed to absorb shock when your foot hits the ground. This running shoe is built to withstand all road conditions.
Durability
This is a quality durable shoe. There have been no reviews of wear and tear. It allows you to have a good grip on the road with its claw-cleat lug design gives you ultimate traction. A durable outsole through the inclusion of TRI-C which provides solid grip/traction as we move through our gait cycles, as our body motions generate energy, this is transferred to the surface through this innovative outsole.
Cost and Value
These running shoes can be a bit more on the pricey side but are worth the money spent. The materials used in the shoe construction are durable and I like the secure hold onto the foot provided by the thoughtfully designed weave of the fabric in the upper for the mid-foot area.

Close to the ground
Great traction
Comfortable it feels like you are barefoot.
Patented sticky rubber compound on the bottom of the shoes
Lightweight, and an all-around natural fit
The Adapter Web Cradle lacing holds your feet in securely
Not made for longer runs like marathons
Better used for Crossfit training or small runs
This is a versatile training shoe that feels like you are running barefoot. Meta-flex allows natural flexibility so you can move and bend your feet more freely, and naturally. The ventilation adds to make these shoes nice and breathable.
Read more
Comfort
These may be one of the most comfortable shoes you ever put on your feet. They updated these shoes and now they are even more lightweight and more breathable. They give you more room for your toes and a more natural feel. They are low to the ground to help you get a better grip It has a 3mm out-sole made up of Inov-8's patented sticky rubber compound. It's designed to give you the maximum surface coverage and providing minimal space between your foot and the surface you are running on.
Durability
The Inov-8 Bare-XF is a high-quality shoe. The top of the shoe is made out of textile, and synthetic materials, and a rubber sole. The new adapter web cradle lacing holds your foot firm and securely in the shoe, preventing you from slipping out of the shoe, or the shoe rubbing against the back of your foot. This prevents blisters and added pain from running. It has an updated 360-degree Rope-Tec which gives excellent traction, and durability in these shoes.
Cost and Value
These shoes are a little bit on the higher side. However, it is not your average shoe though, so it is worth the price for a comfortable, flexible shoe.


Breathable
Comfortable
Durable
Flexible
Lightly cushioned
Shock absorbent
Lightweight
Will run harder on the pavement as the design is intended for trail runs
Sizes may vary
The Inov-8 Terrafly is a comfortable running shoe specifically designed for running on trails. It is made of highly-quality material and light in weight at the same time to maximize your performance as an athlete.
Read more
Comfort
This is a comfortable and stable running shoe. If you run on a lot of trails and need a running shoe that is designed for just that and will surely do the trick. It has a breathable mesh lining to allow your feet to breathe more easily. As a light shoe, the brand offers a nice selection of colors from which to choose. The shoe weighs in at 8 ounces and a comfortable stabilizing 6mm drop.
Durability
This is a durable quality running shoe. There were no reviews that mentioned wear and tear issues. The outsole of the shoe is designed to provide a good grip and allow for traction. It gives you more surface contact than a standard trail shoe and more traction than usual for a road shoe and this durable performance is a result of the quality Inov-8 Endurance tread made from a durable compound.
Cost and Value
These running shoes can tend to be a bit on the pricey side but are worth the money spent. Having said that, you do get maximum breathability and the materials are durable in wet weather conditions.


Heel-to-toe drop
Comfortable
Durable
Wide toe box
Cushioned
Lightweight
Breathable
Heel-to-toe drop is a preference
Sizes may run small
May not be best on wet conditions
The Inov-8 Trailroc 255 is not a lightweight shoe, however, there are those runners that want to finish a long, tough, enduring run with minimal negative damage to themselves. This requires a shoe which can endure - a shoe which gives both durability and quality. Notwithstanding, this is a comfortable and stable running shoe that works best on trails with ample cushioning.
Read more
Comfort
The 255 works best on trails, including mud, but not as well in water alone. You'll like the lightweight feel it has. It does have a mesh fabric that allows air to flow through and allow your feet to breathe. It is cushioned well and great for long distance runs.
Durability
The durability and quality of this shoe are okay. There are some mixed reviews about the durability of this shoe. Some runners that have used it on wet surfaces state it did not hold up as well as other shoes.
Cost and Value
These running shoes definitely run on the higher side of cost but are worth paying for because they are very comfortable and do not tear easily.


EVA injected foam
Good drainage
Durable synthetic upper, good breathability
Impressive surface grip
Neutral arch
Nice energy return
Limited choice of color options
This is a running shoe that assures comfort blended with protective versatility while also being lightweight. This shoe gives a nice level of grip for racing due to the outsole being a sticky rubber feature and it's also good for use while running technical trails.
Read more
Comfort
The shoe has a designed in a diagonal tongue which serves as protection against the entry of debris and small stones. Available in standard sizings for ladies and men, with upgraded drainage capability for the upper this means your feet will feel more comfortable.
Durability
The shoes are durable enough for using competitively and for trail running but its best to avoid extreme trail surfaces which require a more heavy duty shoe. Durability for this shoe is very good when it is used in the right context which the designers intended. The materials are good quality and give fair durability.
Cost and Value
This product is designed with EVA injected foam efficient for absorbing shock while giving an impressive return of energy. This helps to aid runners with their stride and causes an impressive toe-off every time. Functionality and performance are delivered through the built-in dynamic-fascia-band which runs from the heel through to the forefoot. Unfortunately, the pricing of the shoe is somewhat higher than similar products from other brands as a result of these impressive features.
Lightweight - 212g
Precision fit
Traction - 8mm lugs
Comfortable - injected EVA sole
Flexible
A small rise in the heel - 6mm
Sticky outsole
More suited for persons with narrow feet
The X-Talon 212 is a popular racing and training shoe with excellent grip on loose terrain. It is designed from quality material and boasts of a stylish look.
Read more
Weight
Weighing only 212 grams, this shoe is extremely lightweight. This lack of weight allows runners to be faster and quicker in their movements. Contributing to this lightweight is the thinner sole. At 22mm in the heel and 16mm in the sole, runners can be close to the ground while still being protected by the 8mm lugs.
Durability
The renowned lugs create ample stability on the roughest terrains. These shoes hold up on trails, rocks, and even extreme obstacle courses. Even after getting caked in mud, these shoes wash clean for many more races.
Cost and Value
While these shoes might cost over $100, the positive reviews seem to say they're worth the money. The X-Talon 212 is a flexible and protective running shoe for athletes that love to run off-trail.


Breathable
Cradle web
Female specific
Cushioned
Heel-to-toe drop
Traction
Supportive
Comfortable
Toe box may run narrow
Shoe size may run small
The Inov-8 Road-X 238 is a comfortable transition to a minimalist running shoe that is lightweight, supportive, and has traction. It is one of Inov 8's tougher brands and is built to be durable.
Read more
Comfort
These are a comfortable and stable introductory minimalist running shoe. It is surrounded with mesh fabric that allows your feet to breathe more easily. It has lace overlays to support your foot as you run. It has a 9mm heel-to-toe drop, and minimal cushioning.
Durability
This is a quality and durable running shoe. There have been no reports from reviewers of wear and tear. The fascia band supports the anatomy of the foot while you run, and the razor outsole helps you run in wet weather.
Cost and Value
The cost of these running shoes can vary greatly from very cheap to quite expensive depending on where you get your pair from.
Lightweight
Heel-to-toe 3mm drop
Reinforced sides
Traction
Comfortable
Durable
Flexible
Footbed may lack cushioning as it aims for a more minimalist approach
The Inov-8 F-Lite 195 is designed in such a way that it is a comfortable running shoe for runners who are trying to develop a natural running style.
Read more
Comfort
This is a comfortable and stable running shoe. It is lightweight with a 3mm heel-to-toe drop. It is intended to be used for runners that are trying to develop a natural running style. It has reinforcements on the sides of the shoes that can protect your feet from terrain or ropes (if you're in an obstacle race). It comes with a mesh material to allow air to flow through more easily and let your feet breathe.
Durability
This is a durable and quality running shoe. There have been no reported issues with wear and tear by reviewers. You'll get a good grip and stability while you run. While not waterproof, these shoes will work well in wet weather and drain well when wet.
Cost and Value
The cost of these running shoes can be quite pricey but worth every penny. Not only are they comfortable; they're also durable.


Breathable
Long distance running
Comfortable
Durable
Padded tongue & collar
Lightweight
Flexible
The toe box may run narrow
This shoe is designed for runners looking for a lightweight shoe which can allow for putting on the speed while maintaining stability, comfort, durability, protection all blended into a stylish looking running shoe.
Read more
Comfort
This is a comfortable and stable running shoe. It's best for running on trails or long distances. They aren't waterproof but have been tested by reviewers in wet conditions and drain well. They have a mesh fabric on top of the show to allow air to flow more easily so your feet can breathe.
Durability
This is a durable and quality running shoe. There have been no reports of wear and tear from reviewers. The forefoot of the shoe has rock protection, while the outsole has sticky-rubber tread to allow for traction.
Cost and Value
The cost of these running shoes is quite average for a good pair of running shoes. Built into the shoe is the Gen111 Meta Shank which lines up with the metatarsals in the foot, this innovative system enables energy while continuing to maintain protection during foot impact on hard surfaces.
Snug fit
Comfortable
Durable
Padded collar
Shock absorbent
Cushioned
Traction
More difficult to grip slippery rubber surfaces (on obstacles)
The Inov-8 Mudclaw 265 is a comfortable running shoe that is designed to withstand mud while providing comfort and absorbing impact.
Read more
Comfort
This is a comfortable and stable running shoe. These were made to run in the mud so if you like to run trails on a really rainy day or obstacles that have mud pits, these would do great. It has a minimalist type design so unless you're used to running in this type of shoe it may take time for you to build the muscles you need to get a good run with them. It is shock absorbent and designed to lessen the amount of impact on your feet.
Durability
This is a durable and quality shoe. There have been no complaints by reviewers of wear and tear. Keep in mind that these do not seem to fair well on wet slippery surfaces such as rubber or metal. The outsole has mudclaw grooves for traction made for just what it sounds like, running in mud.
Cost and Value
The cost of these running shoes can vary from average to quite expensive. Moreover, they are have a great durable upper constructed from ripstop; this fabric has more sturdy qualities than the standard upper mesh designs, high durable quality material for the outer and a nice soft interior lining for comfort.
Criteria Used for Evaluation

Comfort
We looked at comfort & Stability and this criterion is broad, we wanted to know the following:
- Does the sole provide any shockproof qualities, comfort and stabilizing assertive tech and if so we wanted to know, how?
- Does the midsole have tech which promotes comfort and assists stability?
- Is there any tech designed into the shoe to provide comfort and stability for the foot arch?
- In terms of providing stability and comfort, how flexible ( or rigid) is the sole and the overall shoe structure?
- Does the shoe toe-box allow toe flexing for stability and comfort and the overall shoe design allow for foot swelling?
- Which tech is engineered into the shoe for comfortable stable good cushion effect?
- Is the shoe designed with materials which enable comfort through air breathability and wick-ability?
- Is the shoe height and the heel system conducive towards stability & comfort?

Durability
Durability is an important aspect that evaluates the quality of the shoe based on the material and design that is used in making it. When evaluating the durability aspect, the below questions were considered:
- Are the materials in the shoe durable?
- Can they withstand and last through the challenges met while running tough often rugged terrains in all types of weather condition?

Materials
This was an interesting creteria to look at because there are some manufacturers that can make a product look very good but in reality, they choose low-quality materials in the construction, low quality for trail running shoes can result in injury and at the very least, disappointment. The shoes don't live up to the challenge and fall apart, you invest only to find that within a very short time you have to go out and spend money again.
For quality, our overriding indicator in the review was to look for the use of quality materials which provide longevity, protection and serve towards the factors of stability, durability, and comfort. We can conclusively say that we found all these factors present when we reviewed Inov 8 running shoes.

Style
Style is an important aspect when designing modern shoes and most companies value the outlook of the final product when compared to previous decades. In order to properly market a pair, style goes a long way to ensure consumers buy your product. This creteria was used to evaluate Inov shoe brands because the company makes some of beautifully designed shoes that comes in various shapes and sizes.
Expert Interviews & Opinions
Most Important Criteria
(According to our experts opinion)
Experts Opinion
Editors Opinion
Users Opinion
By Default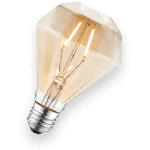 Exercise Extreme Caution
For anyone who is curious about trail running, it's important to keep in mind that the sport has the potential to be extremely dangerous. Because of the isolated location in which many runners engage in this activity, it can be difficult for emergency services technicians to reach you if you sustain a life-threatening injury. Remember to be very cautious when trail running!
Consider Purchasing an Insole
If you would like to start trail running but don't have much experience with regular running, there's an easy way to ensure that you manage to avoid most minor to moderate running injuries: orthotic insoles. Although most of the trail running shoes listed here are sturdy and provide excellent underfoot protection, it never hurts to get a bit more!
Other Factors to Consider

Value
It is vital to consider pricing when evaluating a brand because this would determine its value in the market. Considering all the features of a pair, the price comes last after coming to the conclusion that a shoe is valuable. You would buy an expensive durable, stylish shoe because you would be well-informed of its quality as compared to buying a cheap one with poor features. Pricing also informs the consumer just how good a product is.
Frequently Asked Questions
q:
Which is the best season for trail running?
a:
Like the song says, some like it hot, some like it cold and some like it in the middle. The seasons come in variations, it depends on what you want, dry dusty trials, firm surfaces or wet mud, snow etc. Read a review about trail running.
q:
Which size lugs are best for trail running?
a:
Durable lugs are designed for different surfaces and come in different shapes and sizes. You need to consider which surface and then read Runnerclick reviews.
q:
Are minimalist running shoes the best choice?
a:
This really depends on what individualistic runners are looking for; there isn't a set answer.
Subscribe to our newsletters