10 Best Insoles for Boots Reviewed and Tested in 2019
last updated
Aug 17, 2019
If your day job calls for a sturdy and durable pair of
boots
then you know how hard they can be on your feet after being on your feet all day—which is why we have put together a list of the
best boot insoles
. The right
boot inserts
will protect your feet from unnecessary wear and tear and also help heal and prevent strain-based
injuries
. Check out our top picks below!
In a Hurry? The test winner after 13 hrs of research

Timberland Anti-Fatigue
Why is it better?
Cushioned
Shock absorption
Energy return
Lightweight Inverted cone foam
Personalized comfort
Dynamic arch design
In a
Hurry? Editors choice:

Test Winner: Timberland Anti-Fatigue

16
Researched Sources
1210
Reviews Considered
13
Hours Researching
15
Products Evaluated
Durability
Heel
Support
Versatility
By Default
10 Best Boot Inserts & Insoles
1

. Timberland Anti-Fatigue



Cushioned
Shock absorption
Energy return
Lightweight Inverted cone foam
Personalized comfort
Dynamic arch design
The Timberland PRO Men's Anti-Fatigue insoles are one of the most popular insoles for boots out there. They are cushioned, lightweight, and provide excellent moisture management. This is our top pick this season, and we highly recommend you take a closer look!
Read more
Comfort
These boot insoles feature an inverted cone foam and anatomically contoured design that will mold to your foot and provide you with personalized comfort. Their dynamic arch design also provides you with maximum stability and support.
Lightweight
As aforementioned above, these boot inserts are quite comfortable because they are made out of lightweight material. They give you optimal shock absorption and provide you with active 24/7 comfort throughout the day.
Cost and Value
The insoles are quite popular, high in demand and very affordable to most athletes; you are guaranteed a high-quality insole for your shoes that never disappoint when it comes to comfort.
2

. New balance ultra support



Great for Plantar Fasciitis
Shock absorbent
Well-cushioned
Versatile
Maximum support and stability
Pricey
Too bulky for some users
If your a runner who needs a pair of boot insoles that provides extra support and cushioning, the New balance ultra support offers just that. They are durable and useful as well as easy to use.
Read more
Stability and Comfort
These boot inserts provide adequate cushioning thanks to their Abzorb cushion--which also provides excellent shock absorption. They also prevent blisters from forming.
Breathability
These insoles are breathable thanks to their air flow channels.
Cost and Value
These insoles are a little pricier than other options but they provide extra support and even help with Plantar Fasciitis symptoms.
3

. Samurai Instant Relief



Fits with most standard shoe sizes
Great for flat feet
Great for overpronation
Excellent arch support
Provide pain relief
The samurai instant relief insoles are great for runners with flat feet. These boot insoles address issues associated with having flat feet and the pain that comes with them.
Read more
Versatility
These lightweight insoles are designed to fit true to size so they will fit any shoe that follows standard shoe sizes so that you can use them with any pair of shoes.
Comfort
These insoles provide adequate arch support and relieve pain associated with Plantar Fasciitis. The mold to your feet for the perfect fit and have pretty good odor control. They will fit comfortably in most running shoes and are moisture wicking.
Cost and Value
These insoles are one of the more expensive options on this list but a great investment if you need something that provides great support.
4

. Happy Step Memory Foam




Aids in cushioning feet with special support needs
Insoles are easy to adjust as needed in the shoe
Durable design and features
Some said they may be too thick to be worn comfortably
If you are looking for a good insole to use in your work boots or hiking boots, then you cannot go wrong with the Happy Step Memory Foam inserts. These are designed to make your boots all the more comfortable to wear, no matter what activities you have planned!
Read more
Durability
The Happy Step Memory Foam boot inserts are designed to be very durable and are a perfect choice for the active individual who spends a lot of time on their feet day in and day out. The memory foam inserts are durable and will resist compaction even after months of use, making them a smart choice for anyone needing good inserts for their boots. They are a smart investment thanks to their durability and they will serve you well and improve your performance too!

Heel
Most inserts are designed with extra support and padding in the heels and this is for good reason. The heel is the part of the foot that takes the brunt of shock impact with every step you take. So, these memory foam inserts are designed to provide the heel support and cushioning you need to avoid pain and injury during longer runs or after spending all day on your feet. They are a perfect choice for anyone who struggles with bruised heels or other problems like heel spurs or tendon issues.
Support
The Happy Step Memory Foam inserts also provide great support where you need it the most. Heel and toe support keeps your feet properly supported and aligned as you walk and run and the memory foam composition helps cushion your feet. From heel to toe and from the top of your foot to the bottom, your feet will be supported and will be protected with these inserts. They are perfect for use with any type of boots and will ensure your feet are supported and comfortable from start to finish!
Versatility
The Happy Step Memory Foam inserts are also very versatile, which makes them popular for a range of boot types and activities. They can be cut as needed to ensure a perfect fit for your boots and are able to be used in many shoes so you can improve the support and cushioning you get from your shoes.
Good arch support
High quality, long lasting
Good for athletic shoes as well
Breathability is high
Some felt they were a little too thick
It comes as no surprise that the cushion in the Sof Sole Airr Orthotics is, you guessed it, air. The SKYDEX® air capsules located in the heel, convert impact into energy, while the polymer gel in the forefoot provides maximum shock absorption.
Read more
Support
These boot insoles are made for those with low to neutral arches. A reinforced stability plate supports the arch and heel. The insole itself enhances motion control and support.
Breathability
The top fabric is made out of the moisture-wicking COOLMAX®, providing dry and blister free feet. Your feet are comfortable and protected ensuring you have no injury during runs or walks.
Cost and Value
Another affordable insole from a brand that knows a thing or two about right insoles. The fact that the insoles are made entirely out of air increases comfort.



Low price
Gel cushioning "waves" provide maximum comfort
Good arch support
Durable
Some people said that the insoles didn't work well for those with larger shoe sizes
Who couldn't go for a regular foot massage? Well, if a daily foot massage isn't in your budget, perhaps it's time to check out Dr. Scholl's Massaging Gel Work Insoles. They were made specifically for those who were pounding on hard service all day, every day.
Read more
Durability
These durable boot inserts are made for high volume usage. The gel "waves" provide cushioning, acting like tiny springs under your feet.
Breathability
These insoles molds to the shape of your foot, but has cooling vents to keep your feet cool and dry. Therefore, your feet are not only relaxed, but you do not have to worry about excessive sweating.
Cost and Value
These insoles are considered to be extremely lowly priced for some serious cushioning and comfort.
7

. Spenco Polysorb Heavy Duty
Low price
Excellent comfort for high volume usage
Specially designed for work shoes and boots
Highly breathable
Some felt the foam was too thick
When they say "heavy-duty", they aren't kidding. These flexible, but durable boot insoles provide some severe comfort for all-day support and are designed explicitly for work shoes and work boots.
Read more
Breathability and Weight
The 4-way stretch fabric is antimicrobial and anti-blister, keeping your feet dry and cool. The foam is lightweight and aids in arch and heel support.
Comfort
The SpenCore ® heel strike pad has extra cushioning for heavy impact and maximum shock absorption. The SpenCore® located at the front of the insole not only provides cushioning but energy return.
Cost and Value
It is a steal since you get an insole that is lowly priced and high quality; especially considering the miles and impact, you'll be able to put on them.
8

. Superfeet Premium Green
Organic, all natural
Great support for high arches
Relieves common foot pain such as plantar fasciitis and arch pain
Great for those on their feet all day
Short break in period
Not for people who need minimal arch support
Get out your hiking boots. The most popular insole of the brand, the Superfeet Premium Green is our #1 pick for insoles for boots. Made for those who need maximum arch support, these insoles are ready to handle high volume usage.
Read more
Comfort
It features a full, deep heel cup that aids in natural shock absorption. The closed-cell foam provides cushioning and comfort. The insoles itself provides structure to shoes and fits in most footwear, including boots, casual shoes, and athletic shoes.
Material
Like the Superfeet Orange, these boot inserts are free of latex, formaldehyde, nickel sulfate and are vegan.
Cost and Value
Like the Superfeet Orange, Superfeet does not make "cheap" insoles in any sense of the word. You will pay for what you get and the cost, though not small, is a well worth the investment for your feet.



Supportive
Great with boots and all other shoes
Flexible
Neutral arch may not be enough for everyone.
The ViveSole is a supportive insert meant to help alleviate the pain from standing strain and injuries. A smart choice for people whose lives demand that they be continually standing and moving and who need to make sure their feet stay in top form.
Read more
Comfort
The ViveSole insoles are designed to absorb the shock of walking and in turn, reduce the amount of stress put on your feet. Makes ViveSole great to wear over long periods. They also have pressure pads specifically to reinforce the wearers' heel and arch, further reducing long-term pain.
Material
These boot insoles are constructed of lightweight material that is antimicrobial to prevent odor and sweat build up. Additionally, ViveSole insoles are made to be easily washable.
Cost and Value
The ViveSole insoles are an affordably priced quality insert for the runner with an active life looking for an easy way to maintain healthy feet.



Customizable molding
Durable
Supportive
Fits well in boots
Alleviates pain
Alignment correction
More expensive than most inserts and insoles
The Sof Sole Athlete insoles are comfortable and will help boost your performance and ensure your feet are warm and supported.
Read more
Support
These insoles are great for running, sports, cross-training, and every day wear. Their neutral arch makes them compatible with most people and their lightweight cushioning will make sure you stay comfortable during all of your runs.
Material
They are made of 100% Implus foam
Cost and Value
These boot insoles are averagely priced and a great investment.
Criteria Used for Evaluation


Durability
If you wear boots to work, then it's safe to assume that you need something that is durable and can withstand heavy use. When considering utility, we made sure to look at countless user feedback and recommendations that many people out there stand behind. It helped us compile a list of durable and dependable boot insoles to choose from–all of which provide you with the support, cushioning, and protection you need.


Heel
Your heel is the epicenter of balance and control when it comes to the way your feet function and performs and it is also where your ankle connects to the muscles in your calves. Here we took a close look at the support system found in the heel portion of the insoles or orthotic. We also went through countless feedback from users that consistently used these boot inserts. You need strong heel support if you are going to be on your feet all day after all, it's easy to forget that our feet contain 33 joints and a total of 26 bones!


Support
Our arches are composed of a small network of five bones that connect the front of the foot to the back of the foot. So, if you need to be on your feet all day, or if you participate in high endurance activities, and your arches aren't adequately supported you will develop sore feet and pain. According to testers that needed additional arch support, the right insoles will vastly improve your performance throughout the day. The boot insoles will reduce the strain your feet experience.


Versatility
Here you need to consider your own needs and personal preference. Consider whether you need more cushioning, support, or comfort before buying the boot inserts. Also consider the environment you will be in as well as how long you will need to utilize the, during the day.
Expert Interviews & Opinions
Most Important Criteria
(According to our experts opinion)
Experts Opinion
Editors Opinion
Users Opinion
By Default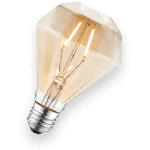 Cut Down To Size
Some of the inserts and insoles listed here are universal when it comes to sizing. This means that they often come in a larger size than necessary, which means you have to cut them down to your exact size. When doing so, remember to follow the lines given as closely as possible to avoid any shifting once you place the orthotics inside your boots.
Tear Out The Old Ones
You don't need boots with removable inserts to replace them with these insoles. Even if a pair of boots doesn't advertise removable or replacable parts, they can still be replaced with a bit of tearing. Just know that some warranties may be voided if you take this action.
Ask a medical expert
If you are seeing a medical expert for foot problems like fallen arches, heel spurs, plantar fasciitis, and other issues with your feet, the best way to find the right inert is to talk to them. They know what your specific needs are and what areas of the foot need extra support and protection. Your medical team can help you get the best inserts for your boots and can help you protect your feet and avoid any future injuries!
Buy more than one pair
Once you find the insert that is right for you and that has everything you are looking for in terms of support and comfort you should buy several. Sometimes it can be hard to find a particular product if your stores are sold out or are behind on shipments. Having a stock pile of inserts you know work for you can help you avoid times where you need to change out to new inserts but are unable to. It will also reduce the chances of you having to go hunting for a new brand to replace the one you can no longer find.
Other Factors to Consider


Ground Feel
Here's one you have seen before! Fit is incredibly important in almost everything we review, and boot insoles are no exception! Here we take a look at how well the insoles fit into your boot, how versatile it is with different shoes, and how well it will fit your foot.


Brand
When making your choice, it's essential to consider the boots you are using and keep in mind that they may be causing significant problems. The right boot insoles or orthotic may be the perfect solution to your questions but remember to make sure it's compatible with the boots you want to use. There are options on our list you can use with both your boots and running shoes so if this is something you are looking for make sure to take a look at those!


Ride
To pinpoint your stance, you will need to stand with your toes pointed forward and your feet slightly apart. Here you will consider how much weight is placed on each leg and whether there is an inward roll of the foot. It will help you make the best selection for you and get the most your of your insoles or orthotic.


Value
We know that everyone has different budgets, so we made sure to consider this. We always want to make sure you get your money's worth and always want you to get the best boot insoles that will fit your needs. All of our options will help you manage your pain, increases your comfort levels, and avoids unnecessary expenses.


Style
You have many options to consider when you are looking for boot inserts to improve your workout sessions and your daily runs. Boot inserts have styling features that keep your feet comfortable and protected no matter what your activities are for the day! You should have no trouble at all finding inserts that will fit your wants and needs as we have many to choose from here on our top ten buyer guide!


Materials
Many different materials can be used in the construction of inserts for boots and shoes. Everything from memory foam to gel can be found in these inserts and each material offers unique benefits. Finding the best inserts for your needs will involved considering what your needs are and looking for the materials that will best meet those needs.
Frequently Asked Questions
q:

How do I find the right size of boot insoles for my feet?

a:

Most insoles run true to size, so you can typically select your normal shoe size and go from there. However, to be sure you will need to insert them into your boots and try them on–this will be the best way to ensure they are the right fit for you. The right fit will cover your foot from heel to toe, provide you with a secure fit, and ensure you remain comfortable throughout the day.
q:

How do I select the best boot inserts if I am going to be on my feet all day?

a:

You'll want to look into the toughest options and the sturdiest insoles with the most cushioning is the best place to start. Inserts are meant to be easy to slip in and slip out of your boots so having a separate pair of insoles for other activities will lead to less wear and tear and ensure long-term comfort.
q:

When do I need to replace my insoles?

a:

As a rule of thumb, an insole should last you as long as your shoe. will last. However, boots will typically last longer than your average pair of shoes so your insoles probably won't last as long as your shoes. We recommend you pay attention to when they stop doing your job and start making you uncomfortable.
q:

What's the biggest advantage of gels versus foams?

a:

A gel insert is more likely to be comfortably padded and cushioned as well as cost a little more. On the other hand, foam inserts are more rigid and typically cost less. While cost is an important factor for every buyer, it is important to consider your support and comfort needs when choosing between the two materials.
q:

Are there really all that big of differences between these inserts?

a:

Every insert will be slightly different from another because there are many factors that go into the design and manufacturing of boot inserts. Everything from the materials used, to the style of the insert, the thickness of the inert, special features added to them, and the way they are used can impact how they feel when you wear them. We made sure to include a range of inserts on this guide so you can find something that will work for your unique wants and needs and that will serve you well!
q:

Are there any special factors I need to consider when buying inserts?

a:

The biggest thing you will want to keep in mind as you shop for inserts for your boots and your everyday shoes is your own physical needs. If you have trouble with your feet you will want inserts with added support and cushioning. You may need a specially designed inert that has more arch support or better shock absorption for your heel. Knowing what special physical requirements you will have can help you find an insert that will serve you well and keep your feet comfortable and protected!
Subscribe to our newsletters