10 Best Instant Coffees Reviewed & Fully Compared
last updated
Jun 02, 2019
Back in the day, instant coffee used to be, well, just gross! But we've come a long way my friend, and today there are instant coffees on the market that some people think taste better than freshly brewed. Since that's the case, and we all live such busy lives, why not at least have some on hand for when you're pinched for time at the very least? There are also several options that come in single-use packaging, making them perfect for runners who are training for
ultra-marathons
and other
endurance
events where they have to spend the night camping. We evaluated over 20 different products and picked the top ten best ones so you can find what's best for you.
In a Hurry? The test winner after 16 hrs of research

Starbucks VIA French Roast
Why is it better?
Great taste
Convenient single serve packets
Can be used with cold water
In a
Hurry? Editors choice:

Test Winner: Starbucks VIA French Roast

12
Researched Sources
1375
Reviews Considered
16
Hours Researching
21
Products Evaluated
Ease of Use
Product Purity
Value
By Default
Criteria Used for Evaluation


Ease of Use
Whether you are traveling or just trying to save time in your morning routine, if you are choosing an instant coffee you are likely doing so for the convenience factor. We sought out coffees that are packaged well and easy to use when you are on the go.
These two qualities may be the most important when selecting an instant coffee. Sure, you may be willing to settle for a less tasty coffee when you are solely looking for convenience but it should not be too hard to find a variety that is better than tolerable. The ideal flavor profile, again, is largely personal preference. However, we focused our search on coffees that were generally well-received.
There is not a standard ideal amount for caffeine. Again, this is typically determined by the individual and how much caffeine you are accustomed to drinking and feel you need. Some users may be more sensitive to caffeine than others. Though we included only caffeinated options on this list, many of the brands on our list come in a decaffeinated version as well.


Product Purity
Coffee is made from two types of beans: Arabica and Robusta. Arabica is generally recognized as a better bean that is more aromatic and has more distinct flavors than the Robusta variety. Due to the better flavor profile, Arabica is generally preferred over Robusta. However, the Arabica plants are more delicate and therefore, Arabica beans are more expensive to grow and cost more. Robusta plants are much stronger and are more resistant to weather and insects. The taste of Robusta beans is not as refined but boasts a much higher caffeine level than Arabica beans. This bean is easier to grow making the coffee made from it much more affordable.
The roast of coffee is determined by the extent to which the coffee beans are roasted. This is typically measured by the color and internal temperature of the roasted beans. The "best" roast is largely up to personal preference. Lighter roasts are said to have a lighter texture and more mellow taste. These lighter beans also tend to be drier and have a more acidic taste and higher caffeine concentration than the darker variety. Medium roasts are typically described as balanced and smooth. Darker roasts are typically more robust, rich and full-bodied. Beans become dark through higher temperatures and longer roasting. As they roast longer, some of the caffeine burns off and they begin to lose the flavors from the bean and take on more flavor from the roasting itself.


Value
Price is always important when considering any purchase. We wanted to make sure that if you are paying more for your coffee, there is a good reason why.
Many people stock up on instant coffee for travel supplies and backpacking trips. If you are not planning to drink this coffee everyday it is important to consider the shelf life. While the coffee should not really "go bad" it can become less flavorful over time.


Taste
When it comes to finding the best instant coffees, you will want to of course consider taste. What good it brewing a quick cup of coffee if you can't stand the taste? There are many different ways to prepare coffee and even instant coffee can be made in different ways, each one creating a unique taste to the coffee. This is why it is important to look at past reviews and see what others have to say about the instant coffee blend you are considering. Here at RunnerClick, we made sure to take other reviews into consideration and combined with our own trials and testing, we found ten instant coffees that taste good and that are worth considering when you want a quick cup of Joe!


Portability
Another factor worth thinking about in your search for the best instant coffee is when and where you will be using it and how portable you need it to be. Do you need something to prepare a quick cup you can take with you as you head out for the day? Or, do you want instant coffee you can easily take with you camping or hiking? Would individual packets be more convenient for your intended use? Thinking about the way you will be preparing the coffee and what limitations you may have to overcome can help you find the formulation and packaging that is just right for you! The RunnerClick review team made sure to include several options so you should be able to find one that works for you!
Expert Interviews & Opinions
Most Important Criteria
(According to our experts opinion)
Experts Opinion
Editors Opinion
Users Opinion
By Default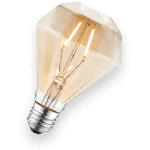 Instant coffee is actually pretty good
Gone are the days of instant coffee being a downgrade. When you're in a hurry and can't tell the difference between that and the brewed stuff, why not have some on hand in a pinch.
Good for cooking or baking
Feel like adding some coffee flavor to that cake you're making? Use instant coffee! Just follow the directions to brew a cup and is it in place of water and/or milk in the cake recipe.
Other Factors to Consider


Bottom Line
Studies on endurance athletes have found that caffeine, and coffee specifically, has numerous benefits for runners, swimmers, and cyclists. Caffeine, in any form, can boost endurance performance. Studies have found that caffeine boosts both speed and endurance to help you go faster for longer. It is also rapidly absorbed in the GI tract which helps to give you an instant kick when consumed mid-race. Caffeine assists athletic performance by working as a stimulant and increasing the circulation and making more glycogen available. In this sense, caffeine also works well in your post workout routine as it can help you replenish your glycogen stores. Furthermore, there is not, much evidence to suggest it is dehydrating as some have been led to believe.
There are many ways to incorporate caffeine into your exercise routine through teas, sports drinks and caffeinated gels. However, there are some benefits to coffee itself as part of your daily routine. Recent studies have provided some evidence that coffee contains some substances that can be beneficial to brain health and can help stave off dementia.
Comparing instant coffees can be challenging because much of the decision making comes down to personal preference. However, we did find some important criteria that helped to narrow down the playing field. We looked for coffees that were convenient to use and tasted good for most reviewers. We sought out a variety of coffees and flavor profiles to provide a diverse top ten list with something for everyone.


Use
Are you looking for an instant coffee to have for the occasional trip or do you plan to throw out your coffee maker and only use instant? If you are dedicated to a daily cup of instant coffee then a jar may be more convenient than packets because it is easier to customize the strength and taste of your coffee. Additionally, people switching over to instant tend to prefer the instant espresso or espresso style coffees as they have a richer texture and no bitterness.
On the other hand, if you need a coffee that can easily be stored away for the spontaneous camping trip, packets are your friend as they take up very little room and have a longer shelf life than the coffee that comes in jars. In the case of occasional use, many people reach for the Starbucks VIA packets as it packs reliably strong flavor and a ton of caffeine to wake you up after sleeping on the ground. And, with occasional use, the cost will not break the bank.
Additionally, consider how you will be using your coffee. When we think of instant coffee we typically think about mixing it with boiling water. However, many people enjoy making iced coffee or even mixing the powder into milk to make an instant latte. Even if you don't love the taste of coffee, instant coffee is an easy way to get caffeine into your pre or post-run ritual. Many runners love to mix instant coffee into butter to top their pancakes or blend it into a smoothie. Instant coffee is also a great flavoring agent for baking.
Many people come to love the taste of coffee but most of us out there have become addicted to the wonderful caffeine that keeps you alert and boosts performance. If you are considering coffee for the athletic benefits, experts recommend 3-6 mg of caffeine per kg of body weight taken 1 hour before working out. If you are seeking caffeine to wake you up in the morning then it may be a bit more trial and error to figure out the ideal amount. Typically this will depend on your weight and how much caffeine you are accustomed to drinking. Keep in mind that too much caffeine can produce negative side effects such as jitters and sleeplessness.
Much like ground coffee, instant coffee comes with a variety of flavor profiles. When choosing an instant coffee, it is best to start with flavors you already know you like. The type of roast will also affect the flavor of the coffee, so keep in mind if you prefer a strong flavor or a more mild one. Darker roasts tend to have a stronger flavor while medium roast won't be as strong.
Frequently Asked Questions
q:

How much caffeine should I drink pre-run?

a:

For athletes, the recommended intake of caffeine is about 3 to 6 mg per kg of your weight. So unless you drink multiple cups of coffee you should be alright with any choice on this list. If you do exceed that amount then you will likely experience the jitters or stomach problems, which are the last things you want when you are trying to run.
q:

Will coffee make me dehydrated?

a:

People tend to mix up some of the details on what about coffee dehydrates you. Caffeine does not directly dehydrate you but it is a diuretic, frankly speaking, so it makes you have to pee more. Your body losing the extra fluids can dehydrate you. So we recommend with the coffee that you also take in some electrolytes and extra water to balance it out and preserve your hydration level.
q:

Can too much caffeine be dangerous?

a:

Generally, caffeine consumption is not dangerous, in fact, you'd have to drink somewhere between 20 to 30 cups of coffee in quick succession to reach lethal levels of caffeine. That being said some conditions do require restricted caffeine consumption for safety reasons, so if you are unsure please consult your doctor. Also, excessive caffeine consumption should be avoided during pregnancy.

There are also side effects that most people are aware of from caffeine, an overabundance of energy or jitteriness, sleeplessness, and the like. Caffeine also accumulates the more you intake, meaning the more you use the longer the effects last. This is an important consideration when using caffeine as an athletic aid.
q:

When should I consume caffeine?

a:

If you are looking to boost your endurance performance, most studies recommend consuming caffeine about 1 hour before your run.
q:

How is instant coffee made?

a:

There are two main methods for creating instant coffee. Both start with liquid coffee and convert it to a powder. The first method requires spraying liquid coffee in a fine mist through very hot and dry air. As the water vapor evaporates, you are left with a fine powder that can be reconstituted when water is adding. The other, often preferred method is freeze drying. In this case, liquid coffee is frozen and then vaporized through chemical sublimation.

This version is preferred because it maintains a bit more of the aromatics and flavor of the original coffee and is more stable and has a longer shelf life. Starbucks VIA, on the other hand, has its own patented method of creating instant coffee with micro grinding technology. This unique process grinds the coffee into a very fine powder that helps maintain the coffee's taste.
Subscribe to our newsletters