10 Best Juicers Reviewed & Rated
last updated
May 23, 2019
A healthy lifestyle means exercise and eating and drinking the right foods—which is where the best
juicers
come in!
Whether you want to have freshly squeezed orange juice for breakfast, or you want to sneak in vegetables you normally won't eat into your favorite juice, you'll find the best juicers featured below will help you do just that. So, regardless of if you're new to running and exercising or if you're a seasoned athlete who regularly participated in
competitions
, investing in one of the best juicers out there is a good idea.
Take a look below to learn more about the best juicers currently available on the market and figure out which one is the right one for you.
In a Hurry? The test winner after 11 hrs of research

Omega J8006
Why is it better?
It is easy to assemble, clean and operate
It has a very powerful motor that increases its efficiency
It produces more juice from very little produce
Can be used to extra juice from different farm products
It extracts long lasting juices
It has a 15-year warranty which guarantees the consumer good quality
In a
Hurry? Editors choice:

Test Winner: Omega J8006

12
Researched Sources
1220
Reviews Considered
11
Hours Researching
15
Products Evaluated
Use
Ease of Use
Style
Features
Value
By Default
In Depth Review Top 10
Omega J8006
Breville JE 98XL
Krups
Smeg
Hamilton Beach Big Mouth Juice Extractor
Cuisinart CJE-1000
Breville 800JEXL
Tribest Slowstar
Argus Le
Super Angel
Table of contents
Criteria Used for Evaluation
Other Factors to Consider
Frequently Asked Questions
Sources
10 Best Juicers



It is easy to assemble, clean and operate
It has a very powerful motor that increases its efficiency
It produces more juice from very little produce
Can be used to extra juice from different farm products
It extracts long lasting juices
It has a 15-year warranty which guarantees the consumer good quality
It breaks down after a few uses
The Omega J8006 has a multi-functional design, which can be used on different products; leafy greens, wheat grass, fruits, and vegetables don't have a chance. Th J8006 has the capacity to make nut butters or even grind your coffee.The machine automatically separates pulp to allow for a continuous juicing process.
Read more
Features
The Omega J8006 is fitted with a very powerful motor that helps in enhancing the performance of the machine when it is being used. This results in a product that is more energy efficient and will save time during the juicing process.
Style
This equipment uses a low speed of roughly 80 RPMs that would create a reduced heat accumulation, resulting in minimal oxidation process that would eventually lead to healthy enzymes found in the final product for a long lasting vigorous drink that would be useful to any athlete.
Value
TheOmega J8006 is affordable and offers a 15-year manufacturers warranty, covering failures in the machine. The juices that are extracted using this particular type of machine are very healthy and delicious at that. This equipment would harvest almost every nutrient that would be found in the fruit or vegetable that you put in the juicer.



One-year warranty
The wide feeder chute makes it easy to produce a cup of juice within 5 seconds
The powerful and dual speed motor increases the machine's efficiency
The overload protection LED would help guard against the unsafe or wrong use of the equipment
Its parts can be cleaned safely in the dishwasher
The cleaning process for the equipment is time consuming even with the cleaning materials provided
It is fitted with a wide 3-inch feeder chute that would enable the consumer to generate 8oz of juice that is more or else similar to a glass of juice in less than ten seconds, which is vital for a runner who needs quick preparation. Its design would enable you to extra more juice and vitamins from different fruits and vegetables when compared to other designs that are currently available on the market.
Read more
Features
The motor increases the efficiency of the cutting steel disc to provide you with quick results. What's even better is that these results are just as accurate as a slower juicer, meaning no efficiency or quality is lost in the process.
Style
It has a warning light that would help caution you in case you put more than what the machine can handle or if you happen to use the machine for the wrong purpose.
Value
This reasonably priced appliance has an extensive pulp collection point that would give you an easy time operating the machine allowing you to extract more juice. Its parts can be cleaned conveniently in the dishwasher. The equipment is acquired with a brush that you could use in the cleaning process. It has a year warranty.



Easy to use
Automatically turns on and off
Easy to clean and dishwasher safe
Compact in size
Anti-drip spit to prevent spills when pouring it into your cup
Comes with a worldwide 2-year warranty
Only compatible with citrus fruits
The Krups juicer is an excellent space-saving juicer if you have little space in your kitchen or on your counter. It is lightweight and easy to store--and of on top of that, it is also easy to clean! It's easy to use and will be a perfect addition to your healthy lifestyle!
Read more
Features
The Krups juicer is made to be easy to use. It automatically turns on when it detects the pressure from the fruit on its cone--and when you remove it the juicer will automatically turn off as well. You can pour directly into your cup and drink it immediately. It is important to note here that this one is specifically designed for citrus fruits--so you won't be able to make all type of juice drinks or throw bananas in here. If you have a separate blender you can make fresh juice with this one and then add in additional ingredients to make delicious citrus and veggie blends to drink.
Style
This juicer has a traditional design and is modeled after the "old school" juicers that used to work by hand. It has a cone that will detect the pressure of the fruit--which will allow the juicer to turn on and off automatically. It features a crystal-clear acrylic design and its pouring spout is designed to prevent any drips or spills from occurring. it has cord storage so you can easily wrap it up and put it away when not in use--and the best part is that it is dishwasher safe, you just have to take it apart and stick it in to get it all cleaned up.
Value
As far as cost, this one is one of the more affordable options on our list. However, we do consider this one to be expensive in the sense that you can only use it for citrus fruits. You will be limited in the juices you make with this one and if you want to make any blends or mixed juices then you will have to bust out your blender as well.



Durable
Easy to use
Easy to clean
Compact in size
Cord storage
1-year limited warranty
BPA free
Stylish and available in lots of designs and colors to choose from
Really expensive
Only for citrus fruits
This is not only one of the best juicers to choose from but it is also the most stylish--which is not the first word that comes to mind when you think of a juicer. It is available in several different colors and design patterns to choose from, so if you want a unique appliance to add to your home then this is it. It is compact in size and easy to store, so you won't have to worry about it taking up a ton of counter or cabinet space if you have a small kitchen to work with.
Read more
Use and featuresr
This is another juicer that is specifically designed for citrus fruits. If you know you won't need a juicer for others fruit and don't plan to throw to make blends with non-citrus fruits then this is a great option. However, if you want to make blends you will have to bust out your blender--and if you don't want to do that then we suggest you take a look at a more versatile juicer that will allow you juice all fruits.
Design and style
This juicer is incredibly durable and made with BPA material, so you won't have to worry about that transferring into your use. It features a "retro" 50's look and comes in lots of colors and patterns to choose from. It has cord storage to minimize the space it takes up when you store it.
Cost and Value
We will go ahead and tell you that this one is expensive--especially since it is only a citrus juicer and can't juice other fruits. However, it is really durable and if you love citrus juice then you will love this one! It also comes with a one-year warranty to cover certain incidentals, so that offsets the cost a bit.
5

. Hamilton Beach Big Mouth Juice Extractor






Affordable
Simple to use
Easy to clean
Rapid Juicing
3-year Warranty
Hamilton Beach Big Mouth Juice Extractor is a favorite among new juicers and home health nuts alike. It is affordable and leaves virtually no juice in the pulp at all. It has an easy breakdown and only four parts that need to be cleaned. The Big Mouth Extractor is ideal for those that like to juice on the go due to its quick easy design It is also Dishwasher safe.
Read more
Features
The Hamilton Beach Big Mouth comes with a cleaning brush to get rid of pesky pulp that won't rinse with water. The 4 removable parts are top rack dishwasher safe and easy to take off the machine. It also has a 1.1 hp machine that creates a washing machine effect. Turning the stainless steel cutting disk at rapid speeds and guaranteeing an efficient extraction - no wet pulp means less yummy juice loss. With a 20 oz pitcher and an extra-large pulp bin, the machine allows for more juice processing before cleaning, although we suggest rinsing it off after every use. It makes it way easier and you won't take the chance of any warpage of the plastic parts. Last but not least, the Big Mouth is fantastic. You are able to put whole veggies and fruits in there, cutting down on prep time.
Style
The Big Mouth Juice Extractor 67608A uses centrifugal force to spin the blades. It extracts everything from the fruits and veggies leaving almost completely dry pulp - no need to re-juice. Although it works better with harder more fibrous veggies and fruits: cucumbers, carrots, beets, etc - grabbing a bunch of leafy greens and cramming them in their actually works well. It is suggested more than one leaf as it likes substance.
Value
If you are looking for simplicity and efficiency at a great price, this is the juicer for you. Honestly, the Hamilton Beach Big Mouth Juice Extractor is a bargain and sites like Amazon offer extended warranties so you can feel comfortable upping up your juicing game without going broke on veggies.






Soggy pulp
Blade sticks when trying to clean
Cuisinart Juice Extractor CJE-1000 is a BPA- free machine with a die-cast stainless steel housing. This juicer offers all the greatness of a larger machine packed into a home size design for a fraction of the cost. Cuisinart's 5-speed design is meant to give you more control of your juicing and it has a large spout to cut back on that prep time.
Read more
Features
Cuisinart designed the Juice Extractor CJE-1000 with tons of power and features. It is built with stainless steel housing and offers 1000 watts of power. The CJE-1000's sturdy design is easy to break down and clean with its unlock and lift design. This machine also has a foam managing disk and anti-drip spout to help with the mess. You can take it apart and throw it in the dishwasher if you like or just rinse it off when you're done. Cuisinart made this extractor very quiet and the 3" mouth is perfect for all those bulky veggies and fruits. This definitely helps those who get impatient with the prepping.
Style
This juice extractor can take it all with it super powerful 5-speed dial. It has a high vibration and tears into all those leafy greens and harder fruits and veggies. The Cuisineare Juice Extractor reduces foam and is designed to let the juice out without all that after drip. It has a great design and looks flashy with its LED lighting that lets you know what level of juicing you are performing. It has a large 2-quart pulp collector and the 1-quart cup for juice so you'll have plenty to last you for a couple of servings.
Value
This machine runs at a lower cost than most in its league. The Cuisinart Juice Extractor CJE-1000 has the power and the look to please all your juicing needs and with a 3 year backed warranty lets us know they believe in their design as well.



It has two speeds that you could play around with for maximum efficiency
Its blades are made of titanium plate and its filters are made of stainless steel material that would guarantee the durability of this product.
It has a very powerful motor that is run with 1000 watts power for the best performance
It has a large pulp container that would minimize the frequency with which you would be required to empty it for continued use
It is easy to clean
It is fast and well made
The filter basket wears out after a few years of use and it might be difficult to find a replacement
After a few years of use, the equipment starts leaking every time you use it leaving you with a messy workspace.
This Breville brand would provide you with a commercial level kind of performance in as much as you would be able to use it at your own convenience within your kitchen. It is operated with 1000 watts of power and it would allow the consumer to choose between two different speeds depending on the fruit or vegetable that is in use including the 6500 RPM, and 13000 RPM. You would be able to juice both hard and soft ingredients whenever you see fit.
Read more
Features
It is made of titanium plated cutting disks and a stainless micromesh filter that would improve your efficiency and enable you to harvest the most nutrients out of your vegetables and fruits.
Style
The feeding tube of the juicer has room for whole vegetables and fruits for improved efficiency. The countless filtering pores that are found on this device would help you get a smooth outcome from the fruits and vegetables you would squeeze with the appliance.
Value
This considerable priced product comes with many benefits for the consumer. For instance, the parts of the machine can proficiently be cleaned in the washing machine. It has a juice jug with a capacity of 1.1 quarts and a pulp container that is 3.2 quarts in capacity. This would help you produce more juice without worrying about the pulp container being filled with residue before you could complete the juicing process. For the best performance and quality nutrition for the athlete, this is a product worth buying.



Comes with a mincing attachment
Powerful motor improves its performance
Dual blade for efficiency
Juicing cap that regulates the flow to easily switch from one holder to another without unnecessary spills
It is costly and can be a little difficult to learn at first
The Tribest Slowstar has a speed of roughly 47 RPM that gives it a slow action to help you take out the best quality juice. The juice would be fresh due to the low oxidation when it is processed.
Read more
Features
This feature makes the juicing process much easy and fast, regardless of whether you are a first time user or if you have used these devices for years. It is built to last and will perform well with repeat use which is exactly what you want and need from a juicer.
Style
This extra feature on the gadget makes it easy for you to slice farm produce before you blend them. This is just one way that the Tribest demonstrates efficiency in the way that it operates. The attachment is one that will be used time and time again and that will give you the best results each and every time you reach for it.
Value
Its powerful motors would make work easier for you. You would extract more juice in the shortest time yet it is available at an affordable price. It's an investment that is just perfect for the beginner juicer or for someone who is looking for a standby or a secondary juicer for their home use.



It is multifunctional
Offers a 30 day trial period
It is easy to assemble
It is easy to clean
It is highly efficient and would produce high yield
Limited warranty is available
This brand operates at a minimal speed, which would mean that it does not heat up and it experiences a reduced level of oxidation during use. It would only take you a few seconds to generate a good proportion of juice with this type of domestic device. Every athlete would find this commodity very useful.
Read more
Features
This equipment is designed in such a way that the squeezing element, cutting blade, as well as the extracting element are situated in a single part of the machine. Therefore, the juice that would be generated using this appliance would retain the most proportion of enzymes, vitamins, nutrition, unlike other brands that you would shop for from the market.
Style
This type has a very simple design that makes it easy to assemble and clean. Besides, you would acquire this product with a user manual that would guide every step of the way in assembling and dismantling the equipment when necessary.
Value
This high-quality appliance is priceless. This is because it can be used to process different types of farm produce including kale, carrot, celery, oranges, leafy greens, apples among other vegetables and fruits. It has a thirty day trial period within which you would be able to find out if its functions are in line with what you would desire in your juicer if not you could return it for a refund or replacement.



Its powerful motor improves performance
Its long-term warranty cover guarantees its durability
It has a safety sensor that would alert you every time you use the equipment in the wrong manner
Extra dry pulp that guarantees maximum juicing
Some consumers may consider this product pricey
It can be a bit cumbersome and awkward to use
This particular type is an improvement to the older version making it better performing and completely automatic in its operation. Parts of the machine that have been upgraded to improve its performance include the cooling systems, motor, safety sensors, gearbox, as well as the control panels to provide you with the peace of mind and the efficiency that you would desire to help you concentrate on your training more.
Read more
Features
It is designed with a high functional motor that would process your vegetables and fruits within the shortest time possible and leave you with pure nutrients attained from the farm produce.
Style
The sensor incorporated as part of this equipment helps in regulating the manner in which you use the device. It sounds a warning every time it is operated in the wrong manner to inform consumers that there was something that they were not doing in the right manner.
Value
Compared to other brands that you would find available on the market, this particular appliance can be considered affordable to the average consumer. The athletes who yearn for types of equipment that they could acquire at a reasonable price and would be able to use for a prolonged period then this is the brand to buy. Besides, it has a 10-year warranty that covers the motor and gears, and 5-year warranty that cover cases of tear and wear. With this in mind, the consumer is assured of the good quality of the appliance at all times. Manufacturers would only provide their consumers with years of warranty coverage in cases whereby they are sure of the durability of the products that they distribute to their target consumers.
Criteria Used for Evaluation


Use
You need to make sure you consider the use and function of your juicer to make sure you are getting one which is right for your needs.
Whatever the reasons may be for you to visit this webpage, what is important is that the information contained in this review would assist you to find what your soul desires. You should be informed of the different ways these items work and the qualities that an individual should expect from any design he or she buys from the market. The guidelines provided in this review would help you to learn extensively about different types of juicers that are found on the market and how they work. Although the information provides here may seem to you like a summary of all that you should know about these products, every detail in this article would go a long way in enabling you to narrow your search for that one product that you have always dreamed about all your life. You would be able to choose the right type of appliance and one that has the right features that would be in line with your meticulous needs.


Ease of Use
Before you buy a juicer, you should consider a few important factors that can affect the ease of use.
Any wrong choice made at the point of purchase would mean that you might end up spending money on one that you may not use. This would be a complete waste of money, time and effort. If you do not take your time to consider your options carefully, you may also end up with equipment that would only serve a single purpose yet you may desire to use it for numerous other functions. For sufficient nutrition that would help boost your performance in any given act of the day, it is important that you buy a functional brand that would serve you at the time. More so, when you plan to prepare your favorite juice blends on a consistent basis you would be required to acquire a high-quality design with several functional modes that you can interchange as you see fit and depending on the fruit or vegetable, you intend to blend. The appliance you select should have the look and feel that you find viable to you since you would be spending a good proportion of your life with this machine. Other than the fact that you would be required to acquire an appliance that would be easy to clean, you need to also consider the size and weight of your juicer more so when you intend to move it around more often. You should not buy something that would be too heavy for you to move around conveniently if need be. However, the criteria outlined below would assist you in making a proper choice for the best equipment to serve your divergent needs during your training and workouts.


Style
You should make sure that you figure out the type of juicer that you would desire before you go out shopping for one.
The reason why there is a range in the prices of this particular product is that you would come across designs that process specific fruits or vegetables while other designs would handle any manner of vegetable or fruit perfectly. The only way you would be able to arrive at the brand that would serve your needs better is by knowing the type of juice that you intend to prepare on a regular basis. If you love extracting green juices then you would have to be ready to allocate a good proportion of your money in acquiring the best quality that would meet such a requirement. Generally, like all other products that you would find available on the market, the best designs are the one that would fetch for a higher price. If you want quality then you need to be willing to spend. However, you should be careful not to be duped into buying a low-quality product at a high price in the name of striving for quality.


Features
Make sure you consider the features that are included with your juicer to make sure it will meet your wants and needs.
Cleaning Maintenance
Another important factor that should be considered yet the majority of consumers usually neglect is the ease with which you would be able to clean up your juicer after you use it. A good type is the one that would be easy to clean. Therefore, it would be easier for you to concentrate on the activities of the day as opposed to spending most of your time cleaning the machine.
Handling
The machine that you choose should be one that would easy to operate. Currently, the majority of these machines that you would find being sold on the market have a simple on and off switch that makes them easy to use. Other more sophisticated designs have different modes that the consumers can use to get the performance that they desire depending on the type of fruit or vegetable that is being blended.


Value
It may not be a big deal to some but for others, the value of their juicer is one of the important factors they have to consider.
The type of gadget that you would buy in this case would depend on your budget. The prices of the juicers range from one brand to another with some going for as little as 40 dollars apiece. Depending on the price at which these types of equipment are sold on the market, they would elicit different capabilities to serve the divergent needs of consumers. Do not buy this product just because it is able to extra juice from fruits and vegetables ensure that the one that you would acquire is of the best quality. The type you buy should be within your budget.
Expert Interviews & Opinions
Most Important Criteria
(According to our experts opinion)
Experts Opinion
Editors Opinion
Users Opinion
By Default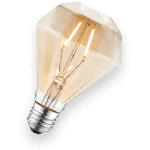 Juicy!
Juicing can be a great way to get all those veggies you've been missing throughout the day. Watch out with certain fruits though, you may be juicing up 5 or more pieces of fruit in one sitting, and that's a lot of sugar!
Juice blends
Juicers are a great addition to any kitchen but keep in mind that they don't all do the same thing. If you want to make juice blends--whether it is fruit and veggie blends or just a mix of different fruits--you will need to remember that there are juicers that are solely for citrus fruits. While you can bust out your blender and make some blends with the juice you get from your juicer, you probably don't want to do that. If you want something that will juice a variety of fruits you will probably end up spending a little more money but you will definitely find that it makes up for it in the long run.
Other Factors to Consider


Bottom Line
The appliance you select should have the look and feel that you find viable to you since you would be spending a good proportion of your life with this machine. Other than the fact that you would be required to acquire an appliance that would be easy to clean, you need to also consider the size and weight of your juicer more so when you intend to move it around more often. You should not buy something that would be too heavy for you to move around conveniently if need be. However, the criteria outlined below would assist you in making a proper choice for the best equipment to serve your divergent needs during your training and workouts.


Durability
Another important factor we considered when looking for the best juicers was how durable they were. We made sure to take a look at what they were made of, what the manufacturers had to say, and (of course) what actual users thought about each one in regards to durability. This was important to use because, no matter what your budget is, we know that no one wants to have to replace something soon after purchasing it because it broke or stopped working shortly after buying it.
Here we took a look at what they were made of because we don't want our users to accidentally drop it once and have parts of their juicer shatter or break. Nothing will last forever, and accidents happen, but a juicer is something you should be able to rely on for a minimum of a couple of years. All of the selections will last you at least that long if you treat them properly and make sure to clean them out as the manufacturer suggests.
Frequently Asked Questions
q:

What is the best juicer to buy?

a:

Presently, the majority of athletes have resolved to juice, as one way through which they could attain great excellence during their workouts while retaining good health. However, the process of shopping for the most suitable appliance of this type can be cumbersome given the numerous varieties that are offered on the market. Nevertheless, it is important to always remember that there is no such thing as the perfect juicer. This is because your selection of this product is highly dependent on your individual tastes and preferences as well as several other factors that you would learn of when doing your research on this particular appliance. Ideally, the descriptions that you would find on the label of the gadget or its manual would not highlight some of the important details you should know about the equipment that you intend to buy. Some of the details that you should be informed about including how long it would take to prepare your favorite juice, how easy or difficult it would be to clean the juicer as well as whether the device would generate a lot of noise or not.
q:

What should I look for in a juicer?

a:

Knowing some of these details would enable you to make the right choice even with the countless varieties that are obtainable from the market. Overall, the machine that you should buy should be easy to operate, one that would add value to the kind of lifestyle that you lead, provide you with quality service, and the overall satisfaction that your purchase was not a total disaster. It would be best if you narrow down your search before going out on a shopping spree for this item. Online research and consulting with friends and family members who may have used such an item at one point in their lives would help you narrow down your search extensively.
q:

What do you do with the pulp?

a:

The pulp that is obtained after the juicing process is completed can be used as a food additive for different kinds of meals. For instance, you may use the pulp as part of the ingredients contained in your favorite burger by mixing it with other spices or ingredients depending on what you would like. Alternatively, there are those who would love to freeze the pulp in ice cube trays and later feed them to their dogs as treats. The pulp could also be used in preparing turkey other than making the veggie burgers as discussed earlier. You can use the pulp together with some ground turkey to make patties that you could put back into the freezer for later time usage. What you would do with these substances would all depend on you in terms of your tastes and preferences.
q:

What do you do when your greens are thrown to the pulp catcher before the juice is extracted from the spinach and kales?

a:

Worry no more because there is plenty of tricks that you could adapt to help you get the best out of your equipment. In such a case, ensure that before you start the juicing process you pile up the greens with different kinds of juicy fruits such as pears and apples. All you would be required to do is ensure that you add a few slices of the fruit you adore on top of a handful of greens and that would help save you the trouble. The pulp that is attained after the process is complete can be mixed together with some ripe avocados to prepare delicious guacamole. Alternatively, you could juice your favorite kale or spinach twice in order to get the juice out of the greens more so in cases whereby you rely on the low setting to help make your cocktail or drink.
Subscribe to our newsletters