Best Kayaks Reviewed & Rated for Quality
last updated
Feb 18, 2019
Kayaking rocks—if you've never been, I recommend you give it a shot—and using the best kayaks can make all the difference.
Kayaking is relaxing, peaceful, and a great workout. It's a great individual or group activity and an awesome way to bond with your family. If you love being
outdoors
, kayaking is a great activity to take on—but make sure to invest in the best kayaks available to make your experience even more enjoyable. Surprisingly, there are tons brands and types of kayaks to choose from—so make sure to make an informed decision.
Whether you're just starting out, or need a new kayak, we recommend you take a look at our reviews and buying guide below.
In a Hurry? The test winner after 12 hrs of research

Hobie Mirage Outback
Why is it better?
Vantage CT seat with great storage
Comes with sail mount and accessories
Mesh storage pockets
Cupholders
Has carry handles
In a
Hurry? Editors choice:

Test Winner: Hobie Mirage Outback

10
Researched Sources
1200
Reviews Considered
12
Hours Researching
13
Products Evaluated
Size
Stability
Durability
Use
Comfort
By Default
In Depth Review Top 10
Hobie Mirage Outback
Eddyline Skylark
Intex Explorer K2
Sun Dolphin Aruba
Old Town Dirigo 106
Ocean Kayak
Sevylor Quikpak K1
Sun Dolphin Bali
Lifetime Youth
Advanced Elements
Table of contents
Criteria Used for Evaluation
Other Factors to Consider
Frequently Asked Questions
Sources
Our Favorite Kayaks



Vantage CT seat with great storage
Comes with sail mount and accessories
Mesh storage pockets
Cupholders
Has carry handles
Expensive
Best for experienced kayakers
If you are looking for a classic kayak then take a look at the Hobie Mirage Outback kayak. It features a classic design and offers tons of beneficial features for the sole rider. If you don't mind spending a little more for a great kayak then this one is a great one to consider--you even have different colors and designs to choose from.
Read more
Comfort/Use
If you love being in the great outdoors for extended periods of times, then you will love this kayak. In terms of comfort it is one of the best. It is ergonomically designed for maximum comfort when you are sitting or standing--and it does not sacrifice any other storage or useful features to do so. If you like to be out on the water for extended periods of times this one is a great one to consider--it comes highly rated and reviewed by many actual users, so be sure to take look at their comprehensive reviews as well.
Size/Stability
Its classic design also comes with carrying handles so you can easily get it from point A to point B. It also has a sail mount and everything you need to set it up--so the kayak is also really versatile on its own. Its vantage CT seat also provides lots of storage space and makes it easy to stand on while you are out on the water. On top of all of the features the kayak offers, it also has mesh storage pockets and cup holders for ease of use.
Durability
This kayak is expensive--but if you are experienced and serious about kayaking then it is definitely worth the investment given how durable it is.



Lightweight
Really spacious
Comfortable
Storage options
Safety stern
Compatible with most paddles
The Eddyline Skylark is an excellent single-rider kayak and is the company's bestselling kayak. It comes highly rated and reviewed by many of its owners and it offers plenty of features designed to provide you with a great kayaking experience.
Read more
Comfort/Use
When it comes to comfort, this kayak offers quite a few great features. It is lightweight so it's easy to carry--but unfortunately, it doesn't have any carry handles. It is also super spacious and comfortable enough for long rides on the water. It provides lots of stability and has storage features so you can securely store your belongings.
Size/Stability
The Skylark is 12 feet long and really spacious. It is designed to provide an effective and efficient kayaking experience, so you don't get tired quickly and can enjoy your time on the water. It is lightweight and durable--in fact, it is impact-resistant and abrasion-resistant as well. It provides additional UV protection, so you can feel better about being out in the sun for extended periods, and it is also compatible with lots of paddles so find the right paddle for you won't be an impossible feat.
Durability
The kayak is definitely durable so it is no surprise that it is pricey--but it is a great investment that is compatible with most paddles.



The seat can easily be adjusted to maximize comfort during use
A spacious cockpit that enhances the consumer's level of comfort
You are assured of directional stability once you remove the skeg
The kayak's bright yellow color increases visibility, which would help during an emergency case
Designed with a vinyl material that is puncture resistant
Constructed to be used on small water bodies such as lakes and mild rivers
This kayak has a skeg that can be removed to enhance directional stability during use. This makes the kayak a suitable tool for racing against other people in the water.
Read more
Comfort/Use
The seat of the kayak is inflatable, it has a comfortable and convenient backrest and it can be easily adjusted to the position that best suits the consumer.
Size/Stability
The cockpit segment of the kayak is constructed to provide the consumer with much-needed space, which makes this kayak comfortable to use. Moreover, its bright yellow color is extremely useful to improve your visibility in emergency situations.
Durability
This kayak would be highly visible from any position in the water given its bright yellow color. This is so that in emergencies you would be able to get help in the shortest and quickest way possible. It is also incredibly durable for an inflatable kayak so, for its price and value, I could say that this particular Kayak is best suited for small water bodies such as mellow rivers and lakes.



It has a convenient gear storage compartment
The seat has soft padding for comfort
The carrying handles make it easy to move
May not come with a paddle, double check with seller
The Sun Dolphin Aruba Kayak is very comfortable with a spacious open cockpit that has a seat with an elevated back support structure. The seat of the kayak is well padded and it is adjustable for maximum comfort.
Read more
Comfort/Use
This kayak has convenient foot braces that you can easily adjust for maximum comfort.
Size/Stability
The kayak has a convenient carrying handle that makes it easy to move from one location to the other. It is also fitted with a convenient storage spot you can use to keep your water bottle when floating so that you can stay hydrated throughout your adventure.
Durability
This convenient and easy to use one person kayak will give you the comfort you want while also being fun to use. It's more expensive than other boats on this list, but it's a high-quality, proper kayak, and is totally worth it. It's also available in a variety of colors to provide consumers with a wide range of options to choose from. As an athlete, this is the ideal kayak for you in getting a great workout in while you explore to your hearts content.



Great for beginners
Ample storage space
Easy to steer
Affordable
Cushioned seat
Waterproof glove box
Not for seasoned kayakers
If you are new to kayaking the Old Town Dirigo 106 is an excellent kayak to consider for your first time purchase. It features a short design as one of the easiest to paddle--which makes it perfect for those of you just starting out or if you are still hesitant about your maneuvering skills.
Read more
Comfort/Use
This short and easy to steer kayak is lightweight, comfortable, and offers great stability. It has a contoured, well-cushioned seat--it's so comfortable you will forget are on the water! It also features carry handles, to make moving it around much more comfortable, and its stern hatch offers a good amount of storage space--it also has a waterproof glove compartment for your phone and items you want to bring but don't want to risk getting wet.
Size/Stability
Old Town has been around for a century--so it's no surprise they make some of the best kayaks and that their products come highly reviewed and recommended. This kayak was specifically designed with the beginner in mind and the shorter design makes it easy to steer. If you are just starting out you want to stay away from the longer canoes--and it's important to work your way up and not jump into a more advanced kayak first thing.
Durability
This kayak is pretty durable and made of high-quality material. It offers lots of great features to help you out if you are just picking up kayaking as well--and most importantly, it is built to last.
Portable and lightweight
The seat is comfortable with an elevated backrest
Can accommodate two adults and a child
The material is not made durable for prolonged use and it leaks after months of consistent use
This kayak can accommodate two adults. In some cases, the kayak can accommodate a total of two adults plus a child. It is 12 inches long and 34 inches wide.
Read more
Comfort/Use
The seats of the kayak have an elevated backrest that enhances the level of comfort during use. The seats have a soft feel that enables consumers to enjoy a comfortable ride even for prolonged times of kayaking.
Size/Stability
This kayak is designed with a stable and lightweight material that makes it easy to carry and guarantees you stability when kayaking.
Durability
This convenient and easy to use kayak enables you to paddle solo or with a friend or family member and be comfortable doing it. The foot rest has enough room for you to paddle freely and comfortably regardless of the distance you plan on going--it is made of high-quality, durable materials, so it will last you a long time if you take care of it.



It has a convenient backrest that would allow you to lean back comfortably to enjoy the ride
It has a secure storage compartment that would enable you to keep the items you would require for the journey as well as the bungees.
It has a wide footrest that would enable you to position your foot where you would be more comfortable during the ride.
You only require five minutes to set-up the kayak
Not suitable for rough water
Air pump does not fit perfectly on the kayak, which can be a great inconvenience
A poor quality paddle that may bend or come apart after a few yards of paddling
With the Sevylor Quikpak Kayak, you only need 5-minutes to set it up. The easy setup process allows you to spend the time you would have otherwise spent setting up the kayak, well, kayaking.
Read more
Comfort/Us
This boat comes with a highly effective backpack that is great for both storing the kayak as well as transporting it. When not in use for storage or transportation the backpack transforms into the kayak's seat. Cool huh?
Size/Stability
The outer surface of the kayak is constructed from a rugged PVC material that makes it fairly durable for an inflatable. The bottom of the kayak is made of tarpaulin that makes it highly resistant to punctures to enable it to last for as long as you plan to use this kayak.
Durability
The kayak is designed with numerous air chambers that would enable the kayak to always stay afloat even when one of the chambers is deflated or punctured for one reason or another, which is a great safety feature that also adds tons of durability. The kayak has an airtight system that assures consumers that they will not have to deal with air leakage that may interfere with your paddling. The air valves are locked at two points to make it easy to deflate and inflate the kayak when it's time to go on an adventure and put the boat away when you're done.



Affordable
Paddle holder
Thigh pads
Large seating area
Carry handles
Lightweight
Storage space
Not best for beginners
Difficult to control even for experienced kayakers
If you want an affordable kayak that you can rely on, the Sun Dolphin Bali is it. It is the most affordable selection on our list but also a great investment if you are a regular kayaker. It comes in several colors to choose from--and with the paddle, so you don't have to worry about purchasing it separately.
Read more
Comfort/Use
This kayak is straight and to the point, so you won't find any additional cushioning or padding when it comes to comfort. However, that doesn't mean it it isn't comfortable! The kayak features a really large seat as well as foot braces. It has a paddle holder for when you want to relax and enjoy the view--and also has plenty of storage space for our belongings, including a dry storage compartment to keep certain things away from the water. The open cockpit makes it easy to get in and out of and its carrying handle makes it easy to move.
Size/Stability
This lightweight kayak is designed to offer maximum stability and it is designed to make paddling easy on you. The paddle holder makes it easy to take breaks and the open cockpit makes it easy to get in and out of. While the seat area isn't padded, It does have protective thigh pads so you don't get too uncomfortable on longer rides.
Durability
Super durable, and great for those of you on budget.



Light enough for children to lift on their own
Provides great stability in the water
It is easy to maneuver in the water
It can only support a maximum weight of 130lbs
The cockpit of this particular kayak is structurally designed to provide you with improved balance when floating. The customized cockpit also makes it easy for you to maneuver when paddling for easy and fast surfing.
Read more
Comfort/Use
This kayak is designed with countless footrest positions for maximum comfort during use which also improves the performance of you and the boat while in use.
Size/Stability
This kayak is light enough to make it easy for even children to carry it conveniently to their surfing spot. The kayak weighs roughly 18lbs.
Durability
This kayak would provide your child with exceptional stability when in the water. If you want, a kayak for your child that you would acquire at a considerate price and one that would be easy for a child to carry around and use then this is a very good option you could go for, at any given point in your life. This kayak is also a great gift idea for your family and it will last any child for quite sometime thanks to its high durability..
Arrives already assembled from the factory
Three layered to provide maximum puncture resistance
It has a padded seat that can be adjusted for maximum comfort
It is heavy to carry
It does not come with paddles or a pump thus making this kayak relatively expensive
The edges of the kayak are constructed with aluminum material, which improves the ease with which this boat moves in the water.
Read more
Comfort/Use
This kayak is constructed with three layers of material to provide it with maximum resistance against puncture when exposed to adverse conditions that may result in tear and wear.
Size/Stability
The kayak will arrive at your door having already been assembled at the factory. All that you will need to do before using the kayak is to take it out of the box, inflate it, and attach the seats as instructed in the manual. Then head out to your nearest body of water, bring your safety gear, and have a blast.
Durability
The seat of the kayak is well padded, it has a high support backrest and it can easily be adjusted for maximum comfort. With this kayak, you will be able to paddle all by yourself or with friends or family members because it has three seat arrangement positions--and the best part is that it is designed to last you for years to come if you take care of it correctly.
Criteria Used for Evaluation


Size
The dimensions of the kayak you buy greatly affect the equipment's ease of movement as well as its speed. The speed of the kayak is determined by its surface area. A kayak with a long slim design would be faster because it easily slides through the water when you paddle. A fast kayak would be an added advantage for someone who plans to tour an area or individuals who plan to exercise more by paddling for a prolonged duration. However, the long slim kayak would be a great inconvenience when used on water bodies that experience small waves once in a while because individuals face the risk of capsizing in the water. A longer kayak would be faster than a shorter one. However, a shorter kayak will turn easier and faster than a longer kayak. On the same note, narrow kayaks are faster than wider designs. Nevertheless, in terms of stability, the kayaks with the wider design are more stable in the water than narrow kayaks.


Stability
When we consider the width of the kayak, the kayaks with U- shaped flat bottoms or U-shaped smooth bottoms are more stable. Similarly, the kayaks with the V-shaped bottoms are considered fairly stable. The U-shape designed kayaks may feel less stable at first but once you find the right position in your seat you'll quickly learn how to stabilize the boat and stay that way. V-shaped kayaks are more stable on still water. Overall, what is important in a kayak other than the speed is its stability when in water. The stability of the kayak guarantees your safety when in the water. The other feature that will help you stay safe is being highly visible. The kayak should be brightly colored to enable other people to easily spot where you are so that you can get help if you find yourself in an emergency situation.
If you are a beginner, stability is a key factor to consider--especially if you are going to be kayaking alone. More experienced kayakers have the skills to steer and manage their kayaks on rougher waters but begineners may have never even encountered anything but still waters. Make sure to look for one that offers great stability if you are a newbie.


Durability
Hardshell kayaks are inherently extremely durable due to being made of high-quality hard plastic. It takes a major impact to dent let alone puncture a hardshell kayak. Inflatable kayaks, on the other hand, are much easier to puncture and users need to be conscientious about what they're boats come into contact with, as punctures can and do happen from running into branches and rocks typically. Fortunately, modern inflatable kayaks have come a long way in terms of durability due to better technology, and you'll actually be surprised at how tough these little boats can be.
We know that durability is important to everyone, so we want to make sure you consider where you will be using your kayak as well. If you know you will need to drag it around before you get to the water then make sure to invest in one that is more resistant to the elements and is also abrasion-resistant. Many Kayaks offer this--and obviously, you don't want to drag an inflatable kayak around, so make sure you inflate it before you use it.
If you want to get the most of your kayak then it is also important you store it properly. If you don't, then you risk your kayak being exposed to elements that can diminish its overall durability and actually shorten its lifespan--and some of these are super expensive so they are not affordably replaced.


Use
Before you buy a kayak, you will want to consider several factors. To start with, it is important that you consider how you plan on using the kayak. Will you be using it often as in once or twice a week or maybe more? Or will you only take it out more occasionally? Secondly, you will have to consider the area you plan to use your kayak. Even though kayaks can be used for a variety of activities, the truth is that there is no single kayak that will excel in every single area. Some boats are better in rivers, some are good for the ocean, and some you really only want to take out on very calm lakes and ponds.
Another really important thing to consider here is whether you are a beginner or more advanced. Beginner kayaks are typically a lot shorter while the latter is much longer. The lengthens affects how difficult they are to steer--the shorter the more maneuverable they are. If you are a beginner, or if you still aren't really confident in your skills, then you will definitely want to go with a short (or beginner) kayak so you can develop those skills.
On the other hand, if you are really skilled, you will want to find one that fits your skill level as well as your needs. If you know you want to take it on the ocean, or that you will need a sail mount, make sure you find one that offers those features so you can get the most use out of your kayak.
Comfort
Most people are in their kayaks for hours at a time when they use them, so comfort is obviously important. You don't want to be out in the middle of a lake, or on a river far from the take-out point, and start to have a lot of aches and pains. You also don't want to be distracted from beautiful scenery or technical whitewater because something hurts.
We only included boats on our list that reviewers felt were comfortable to very comfortable. The biggest things that make a kayak more or less comfortable than others are the materials the seat are made of and how it and the rest of the boat are designed. We included ratings of each boat's level of comfort in the reviews, so check them out, and feel good while you're paddlling.
Expert Interviews & Opinions
Most Important Criteria
(According to our experts opinion)
Experts Opinion
Editors Opinion
Users Opinion
By Default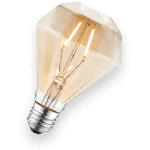 What's your Style?
There are many types of kayaks; Inflatable, ocean, white water, fishing, touring, and sea kayaks. Some of these obviously can be used in multiple situations--and we made sure our list contains a wide array of different kayaks so all of you have something to choose from. If you are looking for something activity specific (like a fishing kayak) you will want to research those further because there are tons to choose from. If you are beginner make sure to thoroughly consider your needs and skill level--and if you need something packable and more portable, make sure to take a look at some of the inflatable kayaks on our list. So, do your research so you are pleased with your choice and paddle on!!
Safety First.
All kayakers need to use a wearable personal flotation device regardless of their swimming abilities. White water kayakers need helmets. First aid kits are also recommended as standard equipment in kayaks. If you plan on making this a family activity and bringing your precious kiddos along, make sure to school them on all the safety rules. We have a child kayak on our list, so also be sure to get your kids one that is designed for them. Most importantly, make sure they wear a swim vest and that they have the survival accessories they need. Before putting your kids on a kayak by themselves make sure they remember "safety first" and that you have taught them what they need to know in case of an emergency.
Other Factors to Consider


Bottom Line
The most important factor to consider when looking for the best kayaks is your skill level or the skill level of the person you are purchasing it for. The last thing you want to do is spend a ton of money on a kayak that is too advanced (or not advanced enough) for you. This is a mistake many new kayakers make--just because you plan on kayaking for years to come does not mean you should invest on a really advanced kayak. It's better to purchase a beginner kayak and sell it so you can work you way up, then it is to buy one you can't handle and quit altogether.
When looking for the best kayak it is also really important to consider your budget as well as the features you need. Some kayaks are super pricey and offer tons of advanced features--some even have sail mounts--so be sure to pick a price you want to stick with. We highly recommend you also make a detailed list of everything you need--from storage space to whether or not you want cushioned seating. This is especially important because you don't want to spend money on things you don't need or, on the other hand, get something affordable but that doesn't meat your needs.
At the end of the day, a kayak is typically a long-term purchase, so just make sure you know you will be happy with all of the features it has to offer before you go through with making your purchase.


Accessories
Accessories are an important factor to consider because some kayaks offer lots of options, while others offer very few additional accessories or accessory compatibility. When making your decision make sure to consider everything you may need--and don't miss things you definitley don't want as well.
The first thing we looked at when considering additional accessories is any additional storage the kayak offers. You will find many kayaks offer mesh pocket storage, under seat storage, waterproof storage options, and other additional storage space. This is especially important if you know you will be out for extended periods of times--you will want to bring food, water, and other important gear. Another thing we looked for was other compatible accessories for other activites. The most popular is a sail mount--for those of you who want that option, you will find we do offer some kayaks with this on our list. This is perfect for those of you like to go on the ocean or need want to go further out--and thus need more steering help.
Lastly, we looked for any accessories that we found would make your life easier. The most important, and popular, ones are the carrying handle as well as additional bungee compatibility. The carrying handles greatly simplify your life and make moving them around much easier. This is especially important if you know you will be carrying additional gear or if you have to walk a bit to get to the water.
Frequently Asked Questions
q:
Can I use my kayak at the beach or in the ocean?
a:
Yes, it is possible to use a kayak in both cases. However, in either of the cases, it is advisable that whenever you go kayaking to make sure that you go with a friend or two. In addition, at any given time you plan on kayaking make sure that you carry your safety gear including wearing a life jacket. Watersports of any kind can be an extremely fun and rewarding experience, but it is also inherently dangerous. That's why you should always go with a friend who can help you if a dangerous situation comes up.
q:
What's the best part of owning a kayak?
a:
Owning and using a kayak comes with both challenges and benefits. However, in this case, we will touch on some of the benefits that come with owning and using a kayak because they outweigh the negatives of using the kayak. For one, using a kayak for recreation or sport is good for your health. The activities carried out on the kayak are good for developing the brain and your physical capabilities. The kayak will enable you to lead a more active lifestyle outdoors. You will be able to explore different places and waterways you would never have thought possible. This helps us to destress from our busy lives to enable us to effectively focus on the things that matter most. If you have never used a kayak before it is high time you did. You need to experience the benefits of having a kayak first hand, and only then will you know the value of having a kayak.
q:
Is a kayak suitable for all types of water bodies?
a:
A: All kayaks that are currently available in the market are suitable when used on the lakes and rivers with still water. Any forms of tide experienced in the water would reduce the stability of the kayak thus subjecting you to the risk of capsizing. Consequently, it is advised that when you plan to go kayaking, it is important that you invite a friend(s) along. Kayaking with two or more people will let you check on each other and help out in case of an emergency. Another good idea is to buy a brightly colored kayak so that in emergency situations, people can see you easily and get help as soon as possible.
q:
Should I buy an inflatable or hard shell kayak?
a:
That depends on your needs and budget. Hard-shell kayaks are typically more expensive than inflatable ones, but they're also incredibly durable and will more than likely last a lifetime. They're also a lot more difficult to store and transport than inflatable kayaks, so as always there's a trade-off. If you're not going to use your kayak a lot and don't want to invest in a roof rack for your vehicle, an inflatable kayak might be your best bet. The biggest downside of inflatable kayaks are their durability. Unfortunately there's just no way to make inflatable kayaks as durable as hard shell boats, however the technology has come a long way and inflatable kayaks are a lot tougher than you might think. For example, the #3 kayak on our list, the Sea Eagle, is actually capable of running class III rapids, so it has to be tough.
q:
What else will I need to get on the water?
a:
Glad you asked. As always, safety first, so wear a life jacket. No really, we're not kidding, always wear a life jacket while you're kayaking. You'll also need a paddle of course. Those with hard shell boats may want to invest in a spray skirt to help stay dry, and those with inflatables will need to be comfortable with getting wet. Hey, it's half the fun of kayaking. Sunscreen, a good hat, and of course snacks and water are also good to have with you in your boat.
Subscribe to our newsletters