Best Keto Bars Reviewed & Rated for Quality
last updated
May 28, 2019
If you're on the hunt for the best keto bars, then you've come to the right place. Here we feature the best of the best currently available on the market, along with the pros and cons you need to watch out for before making your purchase.

If you follow a keto diet, then you have to really make sure to watch your carb intake. The ketogenic diet is higher in fats and protein, but carbs are the enemy—which is why it can be so hard to find the right energy, recovery, or post-workout protein bar for you! The best keto bars are perfect for all athletes because they provide you with the nutrients and energy you need without overloading you with carbs.

Check out our list of the top 10 best keto bars currently available below—and don't forget to check out our buying guide at the bottom of the page.
In a Hurry? The test winner after 21 hrs of research

Zenwise
Why is it better?
Keto dieters will find this a healthy snack
Meets all of the athlete's ketone needs
On-the-go energy for athletes looking to supplement their energy needs
Supports weight loss
In a
Hurry? Editors choice:

Test Winner: Zenwise

17
Researched Sources
1200
Reviews Considered
21
Hours Researching
25
Products Evaluated
Use
Effectiveness
Materials
Size
Bottom Line
By Default
10 Best Keto Bars



Keto dieters will find this a healthy snack
Meets all of the athlete's ketone needs
On-the-go energy for athletes looking to supplement their energy needs
Supports weight loss
Can be a bit greasy
Not all athletes will like the flavor
This snack has been passionately formulated with precision in mind. The healthy keto-crave bars are great for sustaining the athlete's ketogenic diet anywhere. They are also great-tasting and all-natural with no added sugar, color, flavor or artificial preservatives. If you are an athlete looking to maintain your energy levels before your morning runs, then you should include the Keto-Crave bars in your regular diet.
Read more
Use
This energy bar is perfect for all ketogenic dieters, whether you are just starting out or have been keto dieting for longer. It provides alternative nutrition and can help support any ketogenic dieter.
Effectiveness
If you are looking for an energy bar that is also low in carbs, this is it. This typically difficult to do since carbs provide a great deal of energy, but Zenwise definitely gets it done with these bars!
Materials
The Keto-Crave formula features 16g fat, 8g fiber, and 5g net-carbs, making it the perfect formula for men and women looking to sustain their high fat, low carb diet.
Size
These bars are decent in size and will definitely fill you up. They are perfect to take on the go so you can always have a snack available to you when you need it the most. If you need an energy boost during the day, these are the perfect bars to take along with you in your purse or bag.
Bottom Line
This can be a great nutrition formula for both beginner and advanced keto dieter athletes looking to sustain their high-fat, low-carb diets. Runners can take it at any time of the day. It is quite affordable.



A high-protein, low-carb diet
All-natural ingredients with no artificial preservatives
Certified non-GMO
Contains no whey, no soy, and no gluten
The bars are way too hard
Not all athletes find the taste appealing
This fulfilling sugar-free bar will make a perfect snack for virtually all athletes looking to have a sweet and crunchy snack bar to supplement their regular diets. It includes all-natural ingredients in a single bar to assure the athletes that they are consuming food that is good for their health. Stoka Bars are designed and made in the U.S. and have been tested and certified to be non-GMO.
Read more
Use
The keto bar is gluten-free, soy-free, whey-free, and non-GMO. You do not have to worry if you are allergic to any of the above-listed elements and consuming the snack.
Effectiveness
This keto bar is one of the best because it will help you stay within your macro limits and ensure that you don't go over your carb allotment. They will keep you nice and full and are the perfect snack for anyone who lives a healthy lifestyle.
Materials
Stoka Nutrition Bars are keto-approved to contain 9 grams of protein and 4 grams of net carbs. The snack bar is the perfect high-protein, low-carb diet for athletes looking to add more energy while maintaining a healthy weight.
Size
If you want a travel size bar, this one is perfect. It may look small but it is certainly packed with all of the nutrients that you need in a snack.
Bottom Line
If you are looking to add some energy to your workout routine or evening runs without worrying about your allergies, this keto bar could just be what you need to jump-start your training. It is also highly affordable.



Comes in a variety pack of 6 flavors
A low-carb diet with no sugar
Made from ethically-sourced high-quality ingredients
High-fiber content per serving
The cost can be a bit higher than the average energy bar
Can be a little sticky
This protein bar boasts cold-processed whey isolate obtained from grass-fed cows. These cows are often hormone-free and their by-products are used to produce organic chocolate with natural French vanilla flavor. The final product also contains milk whey, L-Glutamine, organic coconut, organic grass-fed ghee, and pink salt among others. Other ingredients include ginger, cinnamon, and peppermint flavor. This is great for runners looking to have a healthy snack option to supplement their regular diet.
Read more
Use
This product is great for athletes allergic to gluten, soy, and casein. It is also hormone-free and grain-free, making it ideal for virtually all athletes. The ingredients have been ethnically sourced to maintain the production of high-quality products.
Effectiveness
The best part about these keto bars is that they are free of a good bit of allergens, except for dairy of course. They are delicious and packed with nutrients that won't send you in a carb coma.
Materials
The bar is made from milk whey obtained from grass-fed cows to ensure it is all-natural. Other premium ingredients include coconut, ginger, and cinnamon. Athletes can be assured of premium quality.
Size
If you want a compact and discreet bar that you can keep on hand easily, these are it. These bars are really small in size so they are never a hassle to take with you no matter you are going.
Bottom Line
The variety pack features 12 bars with 6 flavors to appeal to everyone's preference. The low net-carb diet contains no added sugar. With premium-quality ingredients, you can be sure that you are consuming a healthy snack option. It is also pocket-friendly.



Allergy-friendly for those allergic to gluten, soy or dairy
Helps athletes to recover faster
Comprises 70% organic ingredients
Minimally processed to maintain freshness
Can have a rancid smell and taste
Appears to contain more sugar
These high-protein, high-energy bars are founded on a journey to find allergy-friendly foods that are good for people with autism. This formula is very great for the recovery of athletes after a long and tiring workout or jogging session. Amrita Health Foods are committed to designing and creating a superfood bar based on all-natural plant ingredients. The foods have also undergone minimal processing to ensure they remain raw snacks.
Read more
Use
You will love these highly-nutritious energy bars if you are active and regularly engage in sports. They are highly recommended for runners and athletes who want to replenish their energy levels. You can take it as a pre or post-workout snack.
Effectiveness
The all-natural ingredients food is designed for athletes who are allergic to soy, gluten or dairy and contains high energy to help fuel the muscles to propel the runner. The foods are also quite affordable.
Materials
If you are allergic to gluten, soy or dairy, this snack is perfect for you. It is allergy-friendly and has been made with no soy, no dairy, and no gluten. Therefore, you can eat it with the much-needed peace of mind.
Size
These keto bars are the perfect on the go snack. While they are a little bulkier than other bars on our list, they are still an easily portable bar that you can take with you wherever you go.
Bottom Line
At the end of the day, no matter what diet you follow, it is important that your body gets the nutrients that it needs to keep moving. These bars offer a good ratio of macros that won't let you go over your carb intake. They do this while also keeping you full and energized, which is a difficult feat to accomplish.



High-quality ingredients
Great customer service
Most people like the taste
Collagen is good for joints and bones
Some didn't like taste or texture
This company prides themselves on making quality products that not only are good for your body but boost your mental performance as well. Most people like the flavor, although some found it to be dry and crumble easily. The protein comes from 100% grass-fed animal sources and the company really does seem to care about their reputation and that their products are high-quality and effective.
Read more
Use
These are good for busy athletes and professionals that need energy on the go. The bars do a good job of providing you with a keto-friendly snack that also boosts your brain function.
The main complaint we found was about the taste and texture, but that is also highly subjective and fairly typical for protein/keto bars
Effectiveness
The collagen protein in these comes from 100% grass-fed cows and they are also gluten-free, non-GMO, and have no dairy or grain included.
Materials
The collagen protein in these comes from 100% grass-fed cows and they are also gluten-free, non-GMO, and have no dairy or grain included.
Size
A bar is a single serving and contains 210 calories.
Bottom Line
This is a solid option from a good company that seems to care about quality. As is typical with this type of product some people liked the taste and some people hated it. We recommend reading some reviews to find what you think will be best for you.



Packs a great-tasting candy bar into a deliciously nutritious protein bar
8 grams of rock-solid muscle-building protein
Contains a unique blend of sweeteners
Low glycemic index
Can be odd-tasting
May cause digestive issues
Invented by athlete Manuel for athletes, NEOH candy bar is guaranteed to appeal to not only the taste buds of runners but also the goals of virtually all athletes. The inventor came up with the idea after realizing that he craved for a sweet and satisfying snack after playing soccer. He then decided to make a protein bar that would have a great taste and contain essential nutrients required by the body of the typical athlete.
Read more
Use
These keto snacks are perfect for those of you who need to actively recover after a workout bud don't want to binge on carbs. These protein packed snacks will keep you full and fueled for as long as you need it to.
Effectiveness
When it comes to effectiveness, these are some of the best recovery bars out there. They do have some additional ingredients you may not love, but if you don't mind them then they certainly are a good option for post-workout snacks.
Materials
NEOH is dedicated to fighting sugar and demonstrates this through a great-tasting protein bar that packs only one gram of sugar. The bar is uniquely sweetened using maltitol, xylitol, and erythritol.
Size
This snack packs the incredible taste of candy into a deliciously nutritious protein bar to appeal to your taste buds without you feeling guilty about it. With 8 grams of protein, 2 grams of net carb, and a gram of sugar, it is the perfect bar for athletes.
Bottom Line
The deliciously nutritious bar is loaded with 8 grams of protein to facilitate muscle repair when muscle fibers are broken down after a high-intensity workout like sprinting. The bar is also highly affordable.



Made of high-quality, nutrient-dense ingredients
High in protein but low in sugar
Contains no junk, no soy, no sugar and no gluten
Helps to recover faster after a workout
Some athletes may not like the taste
Can have a nasty aftertaste
Himalayan pink salt, grass-fed whey, and organic coconut oil are some of the main ingredients used to make this energy bar. This high-protein food is great for athletes looking to add more protein to their diet and help in the muscle recovery process after a tiring workout or running session. It is also filled with the fuel you need to sprint uphill without suffering a muscle breakdown.
Read more
Use
Like our previous pick, this is another perfect option for those of you looking for a post workout recovery snack. These bars are an excellent option to consider if you need something full of protein but are tired of the sugar and carb loaded options you typically have to choose from.
Effectiveness
Packed with essential nutrients, this snack can be great for shortening the recovery period after a tiring or a highly-demanding workout. It will help your muscles to recover faster after a taxing jogging session.
Materials
The ingredients used to make the bar are sourced from grass-fed cows in New Zealand. These cows are properly fed and pasture-raised to ensure their by-product is as natural as possible.
Size
This bar is huge and pretty much a meal replacement when it comes to calories--but that is why they are the perfect post-workout recovery meal that will also abide by your keto diet guidelines.
Bottom Line
With nutrient-dense ingredients obtained from grass-fed cows and high-protein content, the food item provides high nutritional content to help support faster recovery. It also contains low sugar and is quite affordable.



Extremely effective energy
All-natural ingredients
Ethically sourced
Vegan
This energy bar isn't designed for keto dieters but can be fit into a keto diet. We also wanted to give our users a vegan option and this one does that while also providing a nice caffeine boost. These provide a major energy boost from all natural ingredients but won't cause you to crash. Most peope really didn't like the taste but felt like the natural energy boost was worth it.
Read more
Use
If you need energy and you don't want to crash afterward, this is the best option on our list.
Effectiveness
However, most reviewers agreed that the taste is pretty bad but still rated the product highly because of how well it worked to give them energy without resorting to coffee or unhealthy energy drinks.
Materials
These use guarana and maca, two herbs from South America, to give you energy. They don't have any added sugar.
Size
They are quite small, which upset several reviewers, however, if they were large and you ate the whole one the herbs are so effective at giving energy that it might be too much.
Bottom Line
If you need on the go natural energy this is the one for you, but be warned that most people strongly disliked the taste.



Made with regeneratively and humanely raised meat
Most people like the flavor
Cool and unique option to change things up
Shelf stable despite being made from meat
Some don't like new formulation
Not a pure keto option unless you're experienced with adjusting your macros
Meat bars may sound strange at first, but the taste and quality is excellent, and for those on a keto diet looking for something different this is a great choice. Made from 100% grass-fed, humanely raised meats reviewers really enjoy the flavor and are happy to have something different from the same old standard protein bars.
Read more
Use
This is great for paleo and keto dieters and carnivores on the go in general.
Effectiveness
Users found it did a good job of satiating their hunger and despite it being made of meat it's vacuum packed and shelf stable.
Materials
This one is made from 100% grass-fed bison and humanely raised pork. There are also cranberries.
Size
Each bar does have 240 mg of sodium which is higher than other options and is something to keep in mind especially if you have a heart condition. Each bar is a single serving and weighs 37 grams.
Bottom Line
This is a good option if you like meat and want to try something different. Some would not consider it a pure keto option because is does have 7 grams of carbs, but once you're more experienced in this way of eating you will know how to fit this into your macro-nutrient schedule.



A perfect high-protein, low-carb diet for runners
Contains a rare sugar that contributes about 0.4 calories per gram
Comes in three delicious flavors
Very nutritious and irresistibly sweet
Can be a bit dry
Some people feel it has a chalky taste
The Quest Company ensures that people can consume whatever they want without having to constantly worry about the ingredients getting into the body. The Quest Bar is tasty and sweet, with more than 15 g of protein and 4g net carbs. If you are an athlete looking to supplement his or her diet on the go without feeling guilty or having to worry about the ingredients used to make the snack, then this bar is for you.
Read more
Use
Here we have another recovery bar that is perfect for those of you looking for a post-workout recovery option. Not only will these fill you up, but this bar will also ensure that your muscles get the nutrients that they need right after a workout.
Effectiveness
Whey protein isolates and milk make up the general composition of this high-energy bar. They will help to remove extra fat from the bars while maintaining the high number of protein needed by your muscles.
Materials
This is a rare form of sugar that does not metabolize in the athlete's bloodstream. While it has a taste and texture similar to sugar, the amount of calories per gram remains very low at 0.4.
Size
This keto bar is another excellent travel size option. It is small enough to keep with you wherever you go, so you have it on hand whenever you workout and are ready for that recovery bar.
Bottom Line
The high-protein, low-carb bar is great for athletes looking to maintain high-protein intake while regulating their carbohydrate consumption. It also contains a rare sugar that maintains a low amount of calories per gram. It only costs a few dollars.
Criteria Used for Evaluation
Expert Interviews & Opinions
Most Important Criteria
(According to our experts opinion)
Experts Opinion
Editors Opinion
Users Opinion
By Default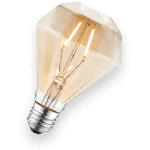 Buy something you'll enjoy eating
Obviously, we want something to be effective, but life is short, and if you buy something simply based on the effectiveness and performance you think it'll give you and it ends up tasting horrible, it might not be worth it and you might quit the keto diet. We think it's better to read through some reviews and find something that you're confident will taste good because life is too short not to enjoy it.
Learn to count your macronutrients
Staying in ketosis is all about getting the proper amount of macronutrients, which are proteins, fats, and carbs. This can be a slightly complicated diet to learn to follow, and we recommend doing a lot of research and learning how to do it the right way. Buying a good food scale is also a good idea and will help you to stay on track and know you're doing it right.
Other Factors to Consider


Product Purity
One thing many runners are looking at today is what goes into the snack bars and if they contain gluten. While some athletes and runners might consider this a personal preference, others regard it as a health concern. The health of the athlete is crucial because it largely determines performance and success. Your performance as an athlete can be largely affected if you are allergic to certain ingredients or elements in a food item.
There is every snack for virtually all kinds of cravings, even if you are craving something crunchy or creamy. Whether you are looking for candy or crunchy snacks, it is always recommended to consider healthier food options. There are several gluten-free snacks if you are allergic to gluten or are trying to adhere to a gluten-free diet. The recent explosion of gluten-free food items designed for athletes with celiac disease makes
it much easier to adhere to a diet that would not raise gluten sensitivity. You can easily slip such snacks into your gym bag and head straight to your training area. Regardless, always ensure that you consider gluten-free food and snack options if you are gluten-sensitive or -allergic, as this could help you avoid unnecessary health complications. Most manufacturers provide sufficient information on their product label to help you make the best decision as far as food items are concerned.


Taste
With so many different products to choose from, it often becomes cumbersome when selecting the best one that stands out from the rest. If all the factors are considered, the decision becomes even more complex. Just as with any other food product out there, keto bars come in several different flavors. If you are like many athletes, you probably have a favorite flavor you choose every time you want to eat snacks.
Whether you prefer vanilla, peppermint, or raspberry flavor, the decision to select the most preferred flavor lies with you. You may also opt for dark chocolate if you are a fan of the flavor, but remember that the flavor you choose will greatly determine whether you will enjoy your snack enough to want to take it each time you go jogging.
There is no need to buy a food item that you do not enjoy eating because of flavor. However, some keto bars come in several different flavors to ensure the runner or athlete gets a well-balanced nutrient composition to help support various body functions. Just ensure that you make the right decision and pick a favor or variety of flavors you will always enjoy eating before, during, or after your runs or training sessions.


Safety Hazards
Healthy snacks have demonstrated to be of use in every way. From providing sufficient energy that helps to propel the athletes forward to helping maintain healthy body weight, protein bars and snacks have been very instrumental in ensuring athletes achieve their health and fitness goals. When it comes to keto bars, protein bars and snacks in general, it is advisable to always consider non-GMO alternatives if you want to maintain a long, healthy life.
GMO products are often loaded with chemicals and additives that can be a threat to the athlete's health. With the recent rise in GMO foods and products, people should be more careful when shopping for food products. Since your health is your number one priority because you cannot succeed at anything without good health, you should carefully scrutinize every product before buying and consuming it. You can always ask a friend to recommend a non-GMO keto snack they have used and can trust, but you can also do some research on your own to help you select a product that matches your needs.
Frequently Asked Questions
q:

What is a ketogenic diet?

a:

This is a high-fat, low-carb diet to put the body in a ketosis metabolic rate. It is very ideal for the athletes who want to cut down their carb intake while increasing their fat consumption.
q:

What foods do I consume when on a ketogenic diet?

a:

There are several healthy foods to eat when adhering to this kind of diet, including coconut oil, eggs, plain Greek yogurt, avocados, cheese, poultry, meat, low-carb vegetables, and seafood.
q:

What is the best keto bar?

a:

There are several different products of this nature sold on the market today. While many manufacturers have put in a lot of effort to ensure that their product contains all the essential nutrients as expected by consumers, not all are made of the same ingredients. The best ones are all-natural or organic and contain no added sugar, no preservatives, and no coloring.

They are also allergy-friendly and can be consumed by athletes who are allergic to a variety of elements or substances, including gluten, soy, and dairy. Therefore, if you are allergic to any ingredient, element or substance, it is important to ensure that it has not been used to make your ideal snack. The best one is also non-GMO and made of grass-fed whey.

Regardless, the ideal diet should be low in carbohydrates and high in protein. Most traditional bars tend to be high in carbohydrates, and consuming such might get any athlete out of his or her ketosis.
q:

Why are keto bars good for athletes?

a:

If you are an athlete on a ketosis diet, then these bars are ideal for you. The high-protein, low-carb diet helps to maintain the overall health of the athlete. They are high in energy and could help to fuel the muscles during a workout. They make the perfect pre- and post-workout snacks but can also be consumed during a workout session. Therefore, if you need protein to help build your muscles and enable you to run faster, adding a few of these bars to your normal diet can be very helpful. The protein also helps to recover faster after a muscle injury, thereby allowing you to resume your training as soon as possible.
Subscribe to our newsletters