Best Kombucha Teas
last updated
Apr 15, 2019
Fermentation is becoming very popular these days with claims of improved body functioning when one consumes fermented foods and drinks. It is said that digestion can be improved, nutrients can be better absorbed by the body, disease management and prevention is possible,
including cancer
, liver disease, and other inflammatory conditions. Some studies even have found that consuming fermented foods can help people with social anxiety disorders. Pretty amazing. Kombucha tea, which originated in Asia and Eastern Europe, is one of the popular bubbly tonics on the market that takes advantage of fermentation for its processing. As a
popular beverage
that has been consumed by people for over two millennia, it is making a unique comeback in today's culture. The very best kombucha drinks and kits have made their way onto our list of the 10 best by evaluating their features, their product purity, and their brand.
In a Hurry? The test winner after 17 hrs of research

Yogi
Why is it better?
This blend is inspired by a medicinal remedy that was used in ancient Russia
Organic green tea for immune system support and an antioxidant boost
Spearmint helps with digestion
Lemongrass and plum offer a fragrant scent with a subtle flavor
Kosher
Can have anti-bloating benefits
30 mg of Caffeine help with an energy boost
Affordable
In a
Hurry? Editors choice:

Test Winner: Yogi

4
Researched Sources
1k
Reviews Considered
17
Hours Researching
18
Products Evaluated
Features
Product Purity
Brand
By Default
10 Best Kombucha Teas



This blend is inspired by a medicinal remedy that was used in ancient Russia
Organic green tea for immune system support and an antioxidant boost
Spearmint helps with digestion
Lemongrass and plum offer a fragrant scent with a subtle flavor
Kosher
Can have anti-bloating benefits
30 mg of Caffeine help with an energy boost
Affordable
The green tea provides a modest energy boost but it may not be as strong for those that need a serious caffeine hit
Blended according to an ancient Russian recipe, Yogi creates a uniquely formulated beverage that is a strong supporter of individual health and wellness. This is a tea that is blended to help you with energy and overall well-being. It is made with organic and non-GMO ingredients. It offers 30 grams of caffeine, so you get to have a bit of a boost whenever you drink it because you can enjoy this fragrant, fruity tea any time of the day.
Read more
Features
Yogi Kombucha Tea is formulated to give you the antioxidants you need to get a boost in your daily intake. It is potent, powerful, and packed with the nutrients you want and need!
Brand
In the late 1960s, an Ayurveda and holistic teacher by the name of Yogi Bhajan made a beverage of intense aromatics for his students. It was made of ginger, cinnamon, clove, black pepper, and cardamom and thus was the inspiration for this company to create delicious and functional organic drinks. In business for over 30 years, this company not only provides high quality, soothing tea blends, they also make herbal blends that taste amazing but are combined to offer specialized healthful purposes.
Product Purity
The best ingredients you can get from all over the world are utilized to formulate delightfully tasting, fragrant, and uniquely blended beverages. Using highly selective sourcing standards, meticulous testing for quality, all while functioning to minimize any negative environmental impact. Goodness and hope are embedded in the company's values and that positivity translates in the delightful beverages.
Value
This well priced, well-sourced, and well-balanced drink is a perfect way to start your morning or easily used during the day if you need a boost. The company has a solid business ethos, and the ingredients they use are top of the line. They have many bonds and partnerships with local, national, and global organizations that work to make a positive impact in the world.



Whole leaf blend for making your own Kombucha at home
60 servings of select whole leaf green and black teas
Balanced yeast to bacteria ratio
6 years of proven results
Excellent, personal customer service
Fast shipping
Easy, resealable packaging
You will also need to purchase a starter as well as a bottle for making the beverage
Are you a DIY-er? Are you a home-brewer always looking for new recipes to try? If you love learning how to make things in the convenience of your own home and adding your own personal twists, this is a perfect product. Get Kombucha allows you to make the perfect healing herb blend that has the exact right amount and ratios of ingredients to ensure that the resulting beverage will be chock full of health benefits with an accompanying awesome taste. You don't have to be a seasoned brewer to have success with this product, it is all right there for you to jump right in and make and enjoy your own healthful herbal blend.
Read more
Brand
The owner himself is known to contact and respond to customers directly with answers, support, and help. If you ever have any problems brewing your beverage or have questions regarding the process or you think you made a mistake you will be ensured a detailed response and informational feedback to help you. He has literally personally, walked some customers through the process step-by-step so that they could get it right. In this day and age, businesses that provide that level of personal customer service can be found few and far between.
Product Purity
This is a certified organic product that comes fully equipped with detailed instructions which are easy to follow. Anyone, from the newbie to the seasoned brewer can use this kit and make your own kombucha because you have everything you need right at your fingertips. It allows you to explore a whole new area of healthful 'cooking' that you can add into your clean diet.
Features
When you are looking for a strong, good tasting Kombucha tea, then you want this one sitting in your cup. It is formulated with the nutrients you want and need and is easy to drink.
Value
The price is fair given what you are getting. The ability to be creative and learn a new technique for making a beverage that is truly beneficial to your personal wellness. This is not only a neat product but a fun one that you can enjoy partaking in and getting a better understanding of the beverage and how it is produced.



Hand blended combination of Keemun congou china black tea and Chinese young hyson green tea with a balanced yeast ratio
50/50 blend for smoother flavor
Imported by one of America's oldest importers
The extra amount of leaves allowing for even more brews to enjoy
May not come thoroughly mixed in the bag, so taking some time to ensure a great mix yourself can help
Solstice Tea Traders is a small company based in the state of Kentucky that sources its blends from international origins and then packages them in the USA. the niche that this company falls in is that they put together thoughtful samplers so that people can try a wider range of blends and tastes thus increasing their awareness and overall knowledge and insights in the varying herbal blends that exist. They also have a portion of their business focusing on Kombucha.
Read more
Brand
Keemun black and China Young Hyson Green teas are used in a small batch that is hand blended with a nice balanced bacteria ratio in your beverage. The way the blend is set up allows for ideal brewing and fermenting with a result of a smooth and enjoyable flavor. 8 oz makes about 120+ servings which comes to about 3 cups of tangible tea leaves.
Product Purity
If you have made your own beverage before it is highly likely that you may have only used black tea. This blend uses green tea which produces a drink that has a bit of a lighter color with a very pleasant all-around taste. It is a very refreshing drink to sip on and it is not overpowering by any means. This company provides very insightful blends to help you enjoy and try a variety of herbals and botanicals.
Features
This is a tea that is good for a quick and easy drink that you need and it is packed with everything you want in Kombucha tea so it is worth considering for your drink needs.
Value
The amount of product you get will allow you to brew a really nice amount of drinks for yourself so that you will get a big bang for your buck here. It offers a truly robust and fragrant beverage that you can enjoy any day of the week or at any time of the day.



Very light
Has probiotics and is vegan
Soy and dairy free
Uses organic ingredients
Comes in an amber toned glass bottle
Strawberry lemonade, lemon-ginger, pomegranate lime, blueberry mint, mango passion fruit, hopped grapefruit
Humm makes a nice, fresh beverage that is bottled in sterile, amber glass for freshness as well as ensuring the integrity of the cultures. This fizzy, fun beverage is vibrant in flavor.
Read more
Product Purity
With over 2 billion cultures there is plenty of that good floating around in this brew. This mixture is great for a healthy gut a healthy mind and overall wellness brimming with a ton of antioxidants.
Brand
This beverage is never derived from concentrate and is always raw with organic, natural ingredients. The ingredients are certified organic, verified gluten-free, as well as verified, non-alcoholic making it a safer beverage for most of the population to consume.
Features
When you want Kombucha tea packed with cultures that will keep you going and give you that pick me up you are looking for, this is one you do not want to miss out on.
Value
A great product that comes at a moderate to the higher end price tag. It has all the quality ingredients that you'd want, fresh organic ingredients with a mild fermented flavor that also comes in a couple of flavor options. It is verified alcohol-free which makes it more available for the wider audience to consume.



100% Organic and raw
Spicey
Arrives cold
Live cultures and probiotics
Brewed in Portland, Oregon
The taste could be improved
Teas brewed with loose-leaf organic leaves which have organic herbs, fruits, and fragrant botanicals blended into the mix. There is nothing artificial added in Brew Dr., no flavorings or juices after fermentation which allows this to be 100% raw. It contains as many natural probiotics.
Read more
Brand
This is one of the first major companies that brew kombucha to be a certified B corporation. This certification is given to companies that are made to take into account what impact the decisions they make have on their workers, suppliers, community, consumers, and the environment. This certification is a means to help companies understand where they do well in their industry and where improvements can be made.
Product Purity
The amber colored bottles maintain the health benefits and the integrity of the cultures vitality. This is a 100% raw product ensuring you are getting the highest quality beverage.
Features
Get the perfect brew of Kombucha tea and get the tasty drink you are craving with the Bew Dr's epical formulation of tea, antioxidants, and nutrients!
Value
A moderately priced option based on the competition. There are many flavor options to choose from. The company is responsibly run with an understanding of how to run their business well in a way that provides a positive impact on all that is associated with the process.



Fruity taste from real, organic fruit juices and purees
Fortified with Billions of Lactospore Probiotics
USDA Certified Organic, Non-GMO Project Verified, Vegan, Kosher Certified, Gluten-free
Non-alcoholic
Starting with a traditional recipe and then infusing natural, organic flavors everyone can enjoy, KÖE is a terrific refreshing drink. It is bubbly and tangy with a hint of sweetness that doesn't come at the expense of additional sugar, caffeine, or unnecessary calories.
Read more
Brand
Brimming with billions of good-for-you live probiotics that will work in your system to help you stay balanced and elevated. The "tea of immorality" made from an ancient recipe has often been used to remedy the efficiency of the human system.
Product Purity
If you have been put off by traditional recipes that often taste sour and acidic, causing you unnecessary heartburn and unpleasantness, then maybe you're longing for a drink that offers the same benefits with a better flavor profile. Taste and goodness are packed into each beverage and without the extra additives and sugars that you may get with other sub-par brands or that of sugary sodas.
Features
The KÖE brand is known for excellence and this Kombucha tea has everything you want and need and nothing that you don't which makes it a perfect tea for daily drinking.
Value
There is a great flavor profile that has a smooth taste, not too carbonated. Some people have actually said that this product can help with hangovers, so that is always a plus. It is priced average for the market and with the smaller portion size, it allows for you to get the full amount in, instead of the larger bottles where you may drink some and then end up wasting the rest.



All organic and whole ingredients sourced from local farmers markets
Naturally fermented
Made in small batches in LA
Bottled in amber glass
100% raw, vegan, natural, and gluten-free
4 seasonal flavors
Pricey
May have issues with shipping
If you are looking for a really good tasting drink, Health-Ade is delicious. It could potentially be your favorite taste wise on the list. It is somewhat mild with a bit of zest to it, you will enjoy sipping on this one.
Read more
Brand
In southern California, three good friends decided to make a healthy mix that tastes great. The finest quality ingredients from local and seasonal farmers market soured fruits. They stay away from plastics and keep their drink in amber glass bottles that keep the UVs that can damage the fermentation at bay.
Product Purity
This is a company that sources its ingredients from the local community as well as supports the community with collaborations established with local non-profits. This brand works to provide a positive impact as well as make a tasty and very healthy drink that keeps its integrity.
Features
While we are getting near the end of our list, this is still a great product and has all the features you are looking for in a refreshing glass of Kombucha tea!
Value
Because this drink is made in small batches, there is better quality control versus those brands that make their beverages in mass production. The sugar content is better kept down as well, and the bottling supports keeping the cultures strong and effective which are all great features of this drink and are what contribute to the higher price tag.



Sweet and fruity
Fermented sparkling tea
USDA organic, gluten-free, Vegan, Non-GMO
Naturally flavored
Non-alcoholic
Green tea with lemon, Asian pear with ginger, traditional, cherry and black currant, and concord grape
Wonder Drink makes an organic sparkling, fermented beverage that is full of good yeasts and bacterias that are good for your body and gut. Organic black, green, and oolong teas that are infused with organic juices and flavorings.
Read more
Brand
Grab this drink because it is very easy to pack with you anywhere you go. It is way better than a sugary soda or hot cup of sugary coffee drink. It can support your gut health and help boost your body with each sip. Five tasty flavor combinations give you plenty to choose from.
Product Purity
Organic jasmine tea and Niagara grape provide a sweet aroma and its taste is very balanced. A proprietary process allows this company to lightly pasteurize keeping the integrity of the cultures as healthy as possible while riding it of alcohol and bad bacterias so it can be safer to consume.
Features
As we go down the list, we still find teas that are packed with nutrients and antioxidants and cultures to give you the boost you are looking for in your health and wellness plan.
Value
This is a cleansing and energizing beverage that is very well priced especially given the very pricey market this drink falls in.



Vegan, gluten-free, no artificial flavors or colors, kosher, raw, organic
Low in sugar, low calorie, low carbohydrates
No preservatives and caffeine free
Can be bulky in packaging when shipped
GT's ENLIGHTENED is made as a modern day elixir. A smooth and light bite with a high nutritional value including a proprietary blend of probiotics.
Read more
Brand
This is a drink can come in a classic recipe or the synergy recipe, including the synergy line that includes healthy chia seeds in the recipe. There are plenty of options with this brand to suit any health nut's beverage needs.
Product Purity
A low-sugar and carbohydrate drink that will provide a nutritionally dense punch, this one is good for your tummy and good for your waist. It is also caffeine free so if you are sensitive to the jitters, you don't have to worry about that with this drink.
Features
Next to the last on our list but this is still a tasty Kombucha tea that is worth considering and it is a tea that is still a solid choice for anyone wanting to try Kombucha for the first time!
Value
This is a drink that some people really love and others seriously hate. It is a pricey option on the market but it is a living drink that has one of the healthiest profiles in the industry.



China Rose with oolong, jasmine green, and genmaicha teas
Chinese herbs Eleuthero, Astragalus, Rhodiola & Fo-Ti and is flavored with rose hips, hibiscus, lemongrass, puffed brown rice, rose petals and ginger
Probiotics, vegan, non-GMO, free trade, gluten-free, nonalcoholic, organic
BPA-free lined cans
Can be very fizzy
May be too sour in taste for some
TEALIXIR HERBAL uses their own modern process for brewing and combines it with ancient fermentation methods. The result is a therapeutic potion full of restorative herbs, teas, and spices.
Read more
Product Purity
Take down this drink to help support your immune functioning, cleansing, as well as detoxifying your body. It can help balance your system allowing you to increase your energy levels and help you with efficient digestion. It claims to also help with uncomfortable acid reflux and heartburn.
Brand
If you need a quick, and tasty boost during the day this is a great option to go to. It is filled with exotic ingredients that work together for a flavorful and aromatic drink that can energize your body.
Features
The TEALIXIR HERBAL Kombucha may be the last product on our top ten list but it is still a quality Kombucha tea that has everything you would want and need in a good tea!
Value
Coming at a fair price for this living beverage, you can get a case for a decent deal. It is easy to pack and isn't loaded or weighed down with junk.
Criteria Used for Evaluation


Features
Even though there is much debate regarding the actual, factual health benefits of drinking this bubbly 'pop' one thing is for sure, if you have a need for a carbonated drink, you are far better off drinking kombucha tea over soda any day of the week. Full of probiotics that are famous for supporting gut health including aiding digestion and building up good flora populations, as well as protecting the system from nasty parasites, it is said that this drink can have many positive benefits. If you are feeling blue, there is the claim that this drink can help give you a boost in your mood and help you toxic anxiety issues.
When you are in the market to buy a bottle, stay away from containers made from solid plastic or thin metals. These materials are both at risk of leaking harmful chemicals into the liquid thus eliminating any health benefits you'd want and actually cause you to ingest a drink that would be harmful to your body. In most cases, this is true for almost any drink you buy. It is always a safer bet to look for glass bottles for kombucha as well as most any other drink you can buy. The amber or darker glass is what will provide protection to the probiotics from UV light so that you can ensure you have the best chance at drinking a quality product.


Product Purity
During the fermentation process, sugar is used as the food for the bacteria. It is mostly all eaten up by the end of the process, so very little should be left in the drink. There will always be some amount of sugar in the said drink because it is likely the bacteria won't eat it all up. So expect to see some when you check the nutrition label. However, keep a lookout for very high sugar counts in the nutrition label. Sometimes, manufacturers can add extra sugar for different flavor profiles or enhance the original drink itself. This excess sugar is unnecessary and you really don't want to be drinking a beverage laden with sugar. So if you see a product that has added sugars, keep it moving to the next one, no need to spend the money for a drink that is more full of unhealthy junk.


Brand
Many well-known brands will have an intense focus on health, wellness, and positivity, naturally. So in this sense, these companies will also seek out philanthropic activities to extend their time and engage with. When a company has a good core, in any industry, that is always a good sign. In the health and wellness industry, it is also a good marker of a solid company and brand that cares about how they make their product and how they impact this world and humanity itself. In this sense, it is much easier to sort through which brand to try when you are looking at all the options on the market. Generally, if a brand is going to engage in good deeds and has a solid company ethos, this will translate into the processing of their drink, meaning they will tend to use the friendliest and best ingredients and want to ensure their product is made appropriately. Beware of brands that fill their beverages with those unreliable and unhealthy additives to enhance their drink so that the flavor comes through as may be very tasty but the nutrition profile is a disaster. Extra dyes, yeasts, extra sweetened fruit purees outside of natural fruit sweetness, chemical sweeteners, synthetic flavorings, are all ways that some brands will put in their beverage. Always, as with any food, look at the nutrition list. If the list is very long and full of words that look like chemicals which you cannot pronounce, it is better to move on. The most natural foods and beverages are those that are the closest to nature with the closest to natural ingredients that are as unchanged as possible. The shorter the ingredient list the better, and then the highest concentration of ingredients in the product starts with the first one listed and the last one on the list is the least amount of the ingredient in the product. When looking at a nutritional list for kombucha, you want to see the starter culture, organic whole foods such as pure or cold-pressed fruits and vegetables topping out the very first ingredients.


Value
When it comes to health foods there is a fine line between getting what you pay for and paying too much. While it is true that better quality Kombucha tea will usually cost you more, you also do not have to spend a ton of money on a product to get good benefits from the tea. Get the best that you are able to afford but also don't spend so much that you can't get the other things you want and need. It is all about balance! Remember that Kombucha tea has a lot of great health benefits but it is only part of your overall health and wellness plan- so make sure you are still able to take care of everything else and be smart with how much you spend on your drink!
Expert Interviews & Opinions
Most Important Criteria
(According to our experts opinion)
Experts Opinion
Editors Opinion
Users Opinion
By Default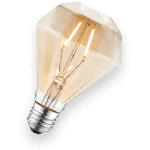 Making your own
If you take the route of making your own kombucha make sure you do your research. A lot of experts are against making it at home, but there are ways to do it safely.
Kombucha
A rule of thumb is that added chemicals in brewing kombucha is basically a no-no because it can do so much harm to the SCOBY.
Talk to your doctor
It is always a good idea to talk about any and all supplements or health and wellness products you are using to make sure they do not interact with any medications you are taking or that you are not at risk due to a pre-existing health condition.
Other Factors to Consider


Accuracy
The ingredients matter, especially in kombucha and to a naive person who is new to this drink it may seem like any tea can work as a base. What you need to know is that is simply not true. Not all teas are made alike when it comes to kombucha. The most important ingredient is tea made from Camellia sinensis tea plant leaves. This is the absolute key ingredient to the ability for the SCOBY to proliferate and be healthy. For kombucha to have a pleasing taste and for the SCOBY to be healthy, giving you the benefits you'd want in a kombucha tea, then it is important to pick the right tea.
Using true tea leaves, pure leaves such as black, green, white, or oolong is recommended for brewing. These offer the freshest and cleanest flavors with the highest effect of the Camellia sinensis plant. You can use these leaves alone or you can create your own flavor combinations by blending them together. Always make sure though that you choose organic varieties. When leaves are not organic, they are full of harmful pesticides and chemicals that you don't want in your body. When tea leaves are harvested their first 'washing' is during the brewing process so all of those chemicals that may exist on the leaves are now going to infuse right into the brew. Meaning you are going to be drinking these chemicals which is totally lame. The other thing is that these chemicals interfere with the fermentation and brewing process of good kombucha and they can actually kill the SCOBY making the drink ineffective for any health benefits and actually more harmful to you than anything. No thanks!
Even if you are using organic products there are still a couple of other factors to understand. It is important to stay far away from scented and flavored teas. The process that adds the flavoring or scents to these teas includes chemical compounds and just as the pesticide chemicals will have a harmful effect on the culture, so will these chemicals. Additionally, herbal blends may have natural oils and those oils can cause a disruption in the SCOBY processing which can cause damage the natural and beneficial bacteria it yields. You don't want that to happen because it is this natural bacteria that is helpful to flora in the gut and one of the main reasons that one drinks kombucha in the first place.


Bottom Line
Make sure you consider all of the factors we have touched on here when you are searching for the right drink for you. Consider the brand and what its reputation is and how well the Kombucha is going to be formulated. Look at the ingredients what is used and where they are sourced from so you know the purity of what you are going to be drinking. Think about any of the other features that might set one product apart from the others and what features you personally might be looking for. And finally, the value of the Kombucha tea you are looking at should also be betaken into account as you make your final decision. There are many health benefits to gain from adding Kombucha tea to your health and wellness plan but be smart with your choice and selection process.
Frequently Asked Questions
q:

What does "craft brew" mean with this drink?

a:

This means that you are getting an original and unique product that is the direct result of what the brewers are incorporating into the front-end of the process. The specific blends they choose, the additional ingredients they add and in the amounts they choose, to come to a final product that has an exclusive flavor profile. Particularly, if a brand goes to natural ingredients for flavoring like dried fruits, for example, and does not do any type of alterations once fermentation is done you know you are going to get a top of the line, unique, quality product that is as close to if not 100% raw. This comes into comparison when compared to large batch makers that use cheaper teas and flavor it with chemical flavoring agents, or highly sugary juices that reduce the health benefits and the overall purity of a serious kombucha tea.
q:

What makes Kombucha unique?

a:

Kombucha is a fermented drink. It is that fermentation that makes this drink unique and beneficial to your health. This special process incorporates live and active cultures that include beneficial bacteria as well as yeasts. These cultures can help improve gut health by colonizing the gut with healthy flora. Having an abundance and an appropriate balance of the correct flora can alleviate leaky gut and provide substantial support to natural digestion where your body will be able to properly breakdown the food you eat and take from it all the healthy nutrition it supplies.

Organic acids would be another healthful benefit of this beverage. These acids are organic in nature and can improve bioavailability of vitamins, prevent accumulation of heavy metals as well as insoluble oxalates. Last, these acids will also reduce pathogenic bacterias and this not only will add to immune support and increase the strength of your immune system but it can also actually help protect the joints.
q:

Is there alcohol in Kombucha?

a:

Yes because a by-product of the fermentation process is alcohol. If you make your own Kombucha you could potentially have an alcohol content as high as 3%. In commercial preparation, the necessity to follow alcohol rules and regulations means that different methods must be used. Non-heat distillation would be one method and what happens is the alcohol content is removed while the active cultures stay intact and are not damaged.
q:

How much Kombucha can you drink, can you sip it everyday throughout the day?

a:

There is some debate as to the effectiveness healthwise of this drink versus the potential risks. Research is still being done so anything is possible as to the truth about the claimed health benefits compared to if there are health risks. One thing is for sure, this is not a beverage for everyone. Some people may not take to it well and as such, they can experience heartburn.

Special populations, such as women who are pregnant or an individual that has a compromised immune system should stay away from this beverage. Unfortunately, there is always some amount of risk associated with anything that is made with bacteria that can end up making you sick. Some kombucha is unpasteurized while others, mostly store-bought brands, are pasteurized. Specifically, home-brewed versions are the riskiest especially for pregnant women because home-brewed drinks tend not to be pasteurized and the result could be a seriously toxic reaction that could be very harmful to the fetus. So, mamas, keep your distance. For any healthy, person who is not pregnant or trying to get pregnant, there is much less risk in drinking kombucha that is store-bought.
q:

How is this beverage made?

a:

This is a fermented beverage so in order to get that process working, tea leaves will need to be steeped in the most purified water and then a specific amount of sugar is added (food for the culture) and then, finally the culture is added. The culture added is a specialized SCOBY and is a mixture of fungus and bacteria. The fermentation process will typically run about 14. If you are trying to brew at home, it is highly advised to use a comprehensive, established recipe so you can ensure you obtain the very best resulting product as well as ensure you are maximizing the safety of the drink. Why? It is extremely important that you only utilize safe organisms that do not have contaminants.
q:

What are the healthiest ingredients used in making kombucha?

a:

As is true with what you eat and how it nourishes the body, the same is true when brewing kombucha. The freshest of ingredients with higher concentrations of active nutrients will provide the best antioxidant benefits. Many times, kombucha manufactured on a large scale, commercially, tends to spend time stored on shelves. Studies have found that this lag time that occurs during the storage period causes a loss in the antioxidant benefits as well as potentially cause a film to form over the beverage which itself, can degrade the quality of the healthful benefits. There are a number of processes that commercial manufacturers will use to alleviate this issue of storage, but the fresher you can get your kombucha the stronger it will be.
q:

How much does Kombucha cost?

a:

There is no easy answer for this because there are certain factors that can affect the price. Bottle or packing size is the biggest factor but you will also have to consider things like ingredients used, purity of the ingredients, any special features that particular brew has, and things like that. For our top ten listing here we tried to present a fairly accurate sampling of the price points you will find when you are shopping around for Kombucha tea on your own.
Subscribe to our newsletters