Best Kombucha Teas
last updated:
Jun 03, 2020
If you are on the hunt for the best kombucha teas, you have definitely come to the right place. Here we will go over the best options currently available on the market, as well as the good and the bad that comes with whichever you decide to get.
Fermented
tea
—or Kombucha—has quickly become one of the most popular health drinks currently out there to choose from. Throughout the years we have learned that Kombucha offers tons of benefits that will help you improve your health and make better choices.
Given how popular Kombucha has gotten, you will find that there are a ton of options to choose from when it comes to the best Kombucha teas. Make sure to take a close look at all of our selections below to find the best.
Enjoy!
In a Hurry? The test winner after 7 hrs of research

Yogi
Why is it better?
This blend is inspired by a medicinal remedy that was used in ancient Russia
Organic green tea for immune system support and an antioxidant boost
Spearmint helps with digestion
Lemongrass and plum offer a fragrant scent with a subtle flavor
Kosher
Can have anti-bloating benefits
30 mg of Caffeine help with an energy boost
Affordable
In a
Hurry? Editors choice:

Test Winner: Yogi

4
Researched Sources
1k
Reviews Considered
7
Hours Researching
18
Products Evaluated
Features
Product Purity
Brand
Value
By Default
Criteria Used for Evaluation
Expert Interviews & Opinions
Most Important Criteria
(According to our experts opinion)
Experts Opinion
Editors Opinion
Users Opinion
By Default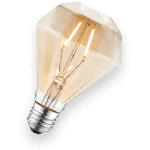 Making your own
If you take the route of making your own kombucha make sure you do your research. A lot of experts are against making it at home, but there are ways to do it safely.
Kombucha
A rule of thumb is that added chemicals in brewing kombucha is basically a no-no because it can do so much harm to the SCOBY.
Talk to your doctor
It is always a good idea to talk about any and all supplements or health and wellness products you are using to make sure they do not interact with any medications you are taking or that you are not at risk due to a pre-existing health condition.
Other Factors to Consider


Potency
The ingredients matter, especially in kombucha and to a naive person who is new to this drink it may seem like any tea can work as a base. What you need to know is that is simply not true. Not all teas are made alike when it comes to kombucha. The most important ingredient is tea made from Camellia sinensis tea plant leaves.
This is the absolute key ingredient to the ability for the SCOBY to proliferate and be healthy. For kombucha to have a pleasing taste and for the SCOBY to be healthy, giving you the benefits you'd want in a kombucha tea, then it is important to pick the right tea. Using true tea leaves, pure leaves such as black, green, white, or oolong is recommended for brewing.
These offer the freshest and cleanest flavors with the highest effect of the Camellia sinensis plant. You can use these leaves alone or you can create your own flavor combinations by blending them together. Always make sure though that you choose organic varieties. When leaves are not organic, they are full of harmful pesticides and chemicals that you don't want in your body.
When tea leaves are harvested their first 'washing' is during the brewing process so all of those chemicals that may exist on the leaves are now going to infuse right into the brew. Meaning you are going to be drinking these chemicals which is totally lame. The other thing is that these chemicals interfere with the fermentation and brewing process of good kombucha.
They can actually kill the SCOBY making the drink ineffective for any health benefits and actually more harmful to you than anything. No thanks! Even if you are using organic products there are still a couple of other factors to understand. It is important to stay far away from scented and flavored teas.
The process that adds the flavoring or scents to these teas includes chemical compounds and just as the pesticide chemicals will have a harmful effect on the culture, so will these chemicals. Additionally, herbal blends may have natural oils and those oils can cause a disruption in the SCOBY processing which can cause damage to the natural and beneficial bacteria it yields.
You don't want that to happen because it is this natural bacteria that are helpful to the flora in the gut and one of the main reasons that one drinks kombucha in the first place. All in all, just make sure you are getting something that works for you and your body and if you feel any discomfort just make sure to cut down your serving size at first.


Bottom Line
Make sure you consider all of the factors we have touched on here when you are searching for the right drink for you. Consider the brand and what its reputation is and how well the Kombucha is going to be formulated. Look at the ingredients what is used and where they are sourced from so you know the purity of what you are going to be drinking.
Think about any of the other features that might set one product apart from the others and what features you personally might be looking for. And finally, the value of the Kombucha tea you are looking at should also be betaken into account as you make your final decision. There are many health benefits to gain from adding Kombucha tea to your diet but be smart with your choice and selection process.
At the end of the day, the bottom line when it comes to choosing the best Kombuchas, you will need to make sure you get something that fits your needs and preferences. You should love the way your tea tastes and look forward to drinking your Kombucha teas to ensure you get something that you will truly love.
Frequently Asked Questions
q:

What does "craft brew" mean with this drink?

a:

This means that you are getting an original and unique product that is the direct result of what the brewers are incorporating into the front-end of the process. The specific blends they choose, the additional ingredients they add and in the amounts they choose, to come to a final product that has an exclusive flavor profile.

If a brand goes to natural ingredients for flavoring like, dried fruits, and does not do any type of alterations once fermentation is done you know you are going to get a top of the line, unique, quality product that is as close to if not 100% raw. Cheaper teas and flavor it with chemical flavoring agents or highly sugary juices that reduce the health benefits and the overall purity of a serious kombucha tea.
q:

What makes Kombucha unique?

a:

Kombucha is a fermented drink. It is that fermentation that makes this drink unique and beneficial to your health. This special process incorporates live and active cultures that include beneficial bacteria as well as yeasts. These cultures can help improve gut health by colonizing the gut with healthy flora.

Having an abundance and an appropriate balance of the correct flora can alleviate leaky gut and provide substantial support to natural digestion where your body will be able to properly breakdown the food you eat and take from it all the healthy nutrition it supplies. Organic acids would be another healthful benefit of this beverage.

These acids are organic in nature and can improve the bioavailability of vitamins, prevent the accumulation of heavy metals as well as insoluble oxalates. Last, these acids will also reduce pathogenic bacterias and this not only will add to immune support and increase the strength of your immune system but it can also actually help protect the joints.
q:

Is there alcohol in Kombucha?

a:

Yes because a by-product of the fermentation process is alcohol. If you make your own Kombucha you could potentially have an alcohol content as high as 3%. In commercial preparation, the necessity to follow alcohol rules and regulations means that different methods must be used.

The non-heat distillation would be one method and what happens is the alcohol content is removed while the active cultures stay intact and are not damaged.
q:

How much Kombucha can you drink, can you sip it everyday throughout the day?

a:

There is some debate as to the effectiveness healthwise of this drink versus the potential risks. Research is still being done so anything is possible as to the truth about the claimed health benefits compared to if there are health risks. One thing is for sure, this is not a beverage for everyone. Some people may not take it well and as such, they can experience heartburn.

Special populations, such as women who are pregnant or an individual that has a compromised immune system should stay away from this beverage. Unfortunately, there is always some amount of risk associated with anything that is made with bacteria that can end up making you sick. Some kombucha is unpasteurized while others, most store-bought brands, are pasteurized.

Specifically, home-brewed versions are the riskiest especially for pregnant women because home-brewed drinks tend not to be pasteurized and the result could be a serious toxic reaction that could be very harmful to the fetus. So, mamas, keep your distance. For any healthy, person who is not pregnant or trying to get pregnant, there is much less risk in drinking kombucha that is store-bought.
q:

How is kombucha made?

a:

This is a fermented beverage so in order to get that process working, tea leaves will need to be steeped in the most purified water and then a specific amount of sugar is added (food for the culture) and then, finally the culture is added. The culture added is a specialized SCOBY and is a mixture of fungus and bacteria.

The fermentation process will typically run about 14. If you are trying to brew at home, it is highly advised to use a comprehensive, established recipe so you can ensure you obtain the very best resulting product as well as ensure you are maximizing the safety of the drink. Why? It is extremely important that you only utilize safe organisms that do not have contaminants.
q:

What are the healthiest ingredients used in making kombucha?

a:

As is true with what you eat and how it nourishes the body, the same is true when brewing kombucha. The freshest of ingredients with higher concentrations of active nutrients will provide the best antioxidant benefits. Many times, kombucha manufactured on a large scale, commercially, tends to spend time stored on shelves.

Studies have found that this lag time that occurs during the storage period causes a loss in the antioxidant benefits as well as potentially cause a film to form over the beverage which itself, can degrade the quality of the healthful benefits. There are a number of processes that commercial manufacturers will use to alleviate this issue of storage, but the fresher you can get your kombucha the stronger it will be.
q:

How much does Kombucha cost?

a:

There is no easy answer to this because there are certain factors that can affect the price. Bottle or packing size is the biggest factor but you will also have to consider things like ingredients used, purity of the ingredients, any special features that particular brew has, and things like that.

For our top ten best Kombuchas teas here we tried to present a fairly accurate sampling of the price points you will find when you are shopping around for Kombucha tea on your own.
Subscribe to our newsletters