5 Best Light Alarm Clocks Fully Reviewed
last updated
Mar 08, 2019
Who here loves their alarm clock? …I know I don't. Whether you are a
morning
person or trying to be, we recommend you take a look at the best alarm clocks featured here, on our list-because what could be better than to wake up by an alarm that mimics nature.
A sunrise is gradual, gentle, and the natural alarm clocks humans relied on not too long ago. The best light alarm clocks are made to replicate the sun's luminescent wake-up call with a slow-growing nudge of light often accompanied by natural sounds or gentle music. This is a can be just the trick for those you who have trouble waking up in the morning.
Those who have already tried light alarm clocks have quickly noticed the benefits they provide. They help prevent fatigue and ensure you are in the right mood and ready to go.
In a Hurry? The test winner after 12 hrs of research

Philips HF3520
Why is it better?
Easy to use
Long lasting power
Compact design
In a
Hurry? Editors choice:

Test Winner: Philips HF3520

5
Researched Sources
1500
Reviews Considered
12
Hours Researching
19
Products Evaluated
Ease of Use
Power Source
Versatility
Value
By Default
Best Light Alarms



Easy to use
Long lasting power
Compact design
A little on the pricy side
The Philips Wake-Up Light HF3520 is the most up-to-date, deluxe version of the Philips light alarm clock. Thanks to independent studies from science facilities, the Philips Wake-Up Lights are backed by clinical research and are proven to help people wake up with more energy and in better moods. With a Philips product, you get the name brand trust and quality from a company that's been going strong for more than a century, with expertise in both lighting and healthcare. This light alarm clock boasts exceptional versatility and an abundant array of options for fine-tuning your wake-up sunrise and bedtime sunset simulations.
Read more
Use
The sunrise simulation feature on the Philips HF3520 is adjustable from 20 to 40 minutes. Fine tune your personal sunrise with your chosen time-frame and opting for any of 20 brightness settings. Over your selected time period, the light will gradually shift from soft red to warmer orange and finally to bright yellow, maxing out at your chosen level of brightness. The maximum level of brightness is 300 lux.
Choose to wake up to your favorite FM radio station or opt for one of five different pleasant sounds: Bird Song, Birds in the Forest, Zen Garden, Gentle Piano, and Seaside Sounds. Adjust the sound level to your liking. You also have the option to turn the sound machine option off completely and just use the sunrise feature of the alarm. A "smart snooze" feature allows you to tap anywhere on the light and score an extra nine minutes of rest.
With the Philips HF3520, you can create two alarm settings to meet your needs on weekdays and weekends. Just make sure to select your preferred alarm setting before bed each night.
Capture the time easily with large, easily read LED display. The display automatically dims when your room darkens.
With no assembly required, you can simply plug in your Philips Wake-Up Light and get started on experimenting with your preferred settings.
Power Source
Philips Wake-Up Lights are powered by electricity. Simply plug your unit into the wall and you're good to go. Additionally, no replacement bulb is needed for the life of the unit.
Versatility
One of the coolest features about this particular light alarm clock is that it doubles as a bedside lamp. You can use this feature with any of the 20 different light intensities, again maxing out at 300 lux. You can also opt to lull yourself into peaceful rest with the sundown simulation feature, which you can adjust to last anywhere from five to 60 minutes. You can add sound, too, which will gradually grow quieter in rhythm with your dimming light.
Value
Though the Philips HF3520 costs four to five times as much as the least expensive wake-up lights on this list, you really can't beat the versatility and personalization options that come with this clock. With extended options, you truly have the opportunity to experiment in finding what works best for you, and adjusting it should you ever need to. None of the other clocks on this list have the same amount of versatility and personalization. You are also paying for a reputable, high-quality product.



Sunrise and sunset simulation
Choose from 7 light colors
Adjustable display brightness
Cost-effective
Clock font is small
Some users claim the buttons are not easy to use
The Mosche Sunrise Alarm Clock is fun and easy to use. This clock features sunrise and sunset simulation, and doubles as a bedside lamp. A rainbow of light color options makes this light alarm clock a favorite for kids. Plus, you can charge this clock to make it portable!
Read more
Use
Like the Philips Wake-Up Light HF3520, the Mosche Sunrise Alarm Clock offers sunrise and sunset simulation. One of the big differences with the Mosche vs. Philips models is that you get to choose your light color: warm white, green, red, blue, purple, orange, or indigo. The light brightens over a set period of 30 minutes.
Once the sunrise simulation is complete, your alarm will sound. Choose from six sounds including birds, forest, and waves or opt for the FM radio. Simply adjust the volume to your liking. You also have the option to use the sunrise simulation feature without a sound alarm. This clock features a five-minute snooze function.
The time is displayed via LED and can be completely dimmed at night simply by pressing the top button farthest left. Choose from 12 or 24 hour time display.
Power Source
A power adapter plugs this unit into the wall while AAA batteries back up the time and FM radio functions. You can also charge the Mosche Sunrise via an included USB cable.
Versatility
Doubles as a bedside lamp with 10 brightness settings and seven different colors. The Mosche Sunrise also offers sunset simulation, sending you off to sleep with gradually dimming light.
Value
The Mosche Sunrise Alarm Clock is one of the least expensive choices on this list. For all the options in light color and the added benefit of sunset simulation, you get a pretty great value for what you pay.



Easy to use
Versatile
Multiple power options
6 nature sounds
Colored lighting options
Affordable
Snooze button
No Bluetooth capability
Looped nature sounds
This is the best affordable options out there. It allows you to wake up naturally and ensures you ge an excellent start to your day.
Read more
Use
This light is easy to use and to set. It has a snooze function, 6 nature sounds to choose from, colored light settings, and begins simulating the sunrise 30 minutes before your alarm is set to go off.
Power Source
This light can be powered via a USB, wall jack, or AAA batteries. It lasts for weeks with normal use and is a reliable alarm. It looks great and works great too- just like an alarm clock should!
Versatility
Pretty versatile as far as options go. You have a lot that you can do and work with and you can find options that will fit your wants and needs. Your customizations can make this a truly personal device that will meet all of your wants and needs.
Value
This one comes at a great price--and you pretty much get a sound machine with it as well! You are making a smart investment and making sure you have a reliable alarm clock for a long time to come when you invest in this model!
4

. Philips Wake-Up Light HF3500/60



Less expensive than the deluxe Philips HF3520

30-minute sunrise simulation

200 lux max light intensity

10 light intensity settings

Warm yellow light

Doubles as a bedside lamp

No replacement bulb needed for the life of the unit

High quality

Trusted name brand
Can't turn off or adjust the volume of the beeping alarm sound

Not as many personalization options as the deluxe version

No backup battery means if the power flickers even for a tiny moment, your alarm settings are gone
The Philips Wake-Up Light HF3500/60 is a more budget-friendly and simplified version of the deluxe HF3520 model. You'll still reap the benefits of a trusted brand and guaranteed quality program, just with slightly less features than the fancier model. The HF3500/60 is a solid choice for someone who is new to sunrise alarm clocks and for whom the expanded options of other clocks may seem overwhelming.
Read more
Use
The sunrise simulation of the HF3500/60 runs for a set 30 minutes, though you can, of course, shut it off at any time. Enjoy a gentle sunrise simulation with your choice of 10 different intensities of warm yellow light, maxing out at 200 lux.
Once the 30-minute cycle is complete, a gentle beeping sound goes off. The sound gradually increases in volume over a period of 90 seconds. Tap anywhere on the light to activate the snooze feature, and enjoy nine more minutes of rest.
Keep time with a large, easy-to-read LED display. The time display can be dimmed to match your nighttime preferences.
Power Source
Philips Wake-Up Lights are powered by electricity. Simply plug your unit into the wall and you're good to go. Additionally, no replacement bulb is needed for the life of the unit.
Versatility
The Philips HF3500-60 doubles as a bedside lamp. You can choose from the 10 light intensity options to find the best lighting for your nighttime needs.
Value
The Philips HF3520 is about a third of the cost of the deluxe HF3520. For this much lower price, you receive a more simplified product. You still get the value of a quality name brand product and the gentle sunrise simulation, just with fewer options for personalizing the experience. For someone with a tighter budget who's looking for a more basic sunrise alarm clock, this is a solid option.
5

. Warkit L1 Wake UP Light



Attractive lamp

Sunrise simulation flows through 20 levels of brightness

256 color hues

Pleasant natural sounds

3 levels of brightness and color-changing mode option for lamp use

Rechargeable & portable
Can't disable the sound feature of the alarm

Can't adjust maximum light intensity of your dawn simulation
The Warkit L1 Wake UP Light is a prism-shaped lamp featuring a clock. Enjoy a big, bold light fixture and all the benefits of sunrise simulation. You can opt for choose from a series of pleasant natural sounds, and if you're up for something a little different, choose from a large range of hue options for your dawn simulation or regular lamp use.
Read more
Use
The Warkit's 30-minute sunrise simulation flows through 20 levels of brightness. The default color is a golden yellow, and this is the choice that best emulates natural sunrise. But for something different, you can opt for any of 256 color hues!
After 30 minutes of gradually increasing light, you will experience a soothing nature sound for your alarm. Choose from Thrush Singing, Kingfisher Singing, Cuckoo Singing, Waves, and Thunderstorm. Your nature sounds will cease after five minutes, unless you shut it off sooner.
Power Source
The L1 Wake UP Light is rechargeable and portable. It comes with a built-in battery and a USB charging cable.
Versatility
This light is shaped like a rectangular prism and can be used effectively and enjoyably as a bedside lamp, table lamp, and decorative fixture in addition to serving as your light alarm clock. The lamp feature offers three levels of brightness and your choice of warm-white light in any of 256 colors, or a fun color-changing mode.
Value
The L1 Wake UP Light boasts exceptional value as it is one of the least expensive options on this list, plus it doubles as a multi-color lamp. It garners extra praise for its color-changing mode option, and the fact that it is rechargeable and portable.



Affordable
Allows the user to charge devices via USB
FM radio
8 color settings
Some users questioned how long it would last
This is an easy to set up and simple to use option that will also let you charge your devices via USB while you sleep which is really convenient. It comes at an affordable price point but is higher-quality than you might think. It also has 8 color settings, dual alarms, and an FM alarm clock.
Read more
Ease of Use
Users reported that this clock was simple to set up when you first take it out of the box. Day to day operation is also worry and hassle-free.
Power Source
It gets plugged into a standard 110 socket. A cool and useful feature is that you can charge your phone or other devices via USB while you sleep which is really handy.
Versatility
Besides the wake up with the light feature, it has an FM alarm clock, will dim both light and music to put you to bed and turn on the music softly in time with the light brightening in the morning. It also has 8 color settings.
Value
It's quite affordable but higher quality than the price would seem to indicate.



Handsome design
6 natural sounds ie. birds chirping, ocean waves etc.
Can be powered by USB, batteries, or plugged into wall
Some users found it difficult to operate
This is a handsome option that's made to look like wood and fits in nicely with most decors. It has 6 natural sounds and 7 colors to wake up to that you can choose from. It can be plugged in, powered by USB or operated with 3 AAA batteries.
Read more
Ease of Use
Unfortunately, some users found it to be a bit difficult to operate. It makes up for this in other areas however.
Power Source
This one offers the user the full trifecta: it can be plugged in, powered by USB, or operated on 3 AAA batteries. The battery system automatically takes over in case of power outages.
Versatility
It has an FM radio but doesn't offer any additional functions beyond the alarm and the radio.
Value
It's about the average price of most products on this list. Most users said they would buy it again.



Easy to read
Good for travelers
Includes 6 soothing nature sounds
Charge lasts 3 months
Only powered by internal battery this is charged via USB
This is a good option for travelers since it doesn't plug in and only needs to be charged via the included USB cable. That means there's no cord that needs to be wrapped somewhere and dealt with when you travel. It has a clear, easy to read display, an FM radio, and 6 soothing nature sounds that can be used if you wish.
Read more
Ease of Use
This option is simple to set up and operate, and the display is one of the easiest to read on our list. You will be able to tell the time even from far away.
Power Source
It is only powered by the internal battery which needs to be charged with the included USB cable. When you first get it, it will need a long charged before being used, and afterward needs to be recharged fully every 3 months according to the manufacturer.
Versatility
The included FM radio can be used in conjunction with the alarm, or simply whenever you want to listen to music on the radio. It also has 6 nature sounds that you can use to gently wake up to.
Value
It's about average priced for the products on our list.



3 available power sources
Can be used as a bedside lamp, night-light, or camping lantern
7 colors with 10 brightness settings to choose from
Snooze feature works oddly
This sunrise alarm clock can be plugged into the wall, charged and powered via the included USB cable, or operated by 3 AAA batteries which are included. Users loved how gently it woke them up and how good they felt after starting to wake up this way as opposed to before. Like most other products on this list, you can choose to wake to just the light or choose from 6 natural sounds to go along with it. There are also 7 different colors to choose from with 10 brightness settings.
Read more
Ease of Use
Users found this option simple to operate. A couple of people did mention that the snooze feature worked a bit oddly, but that is most likely a function of this type of alarm clock being a bit of a paradigm shift.
Power Source
This is another product where you can charge the internal battery via an included USB cable, plug it into the wall, or power it with 3 included AAA batteries.
Versatility
Users liked that it can also be used as a gentle bedside reading lamp or brought as a lantern on a camping trip. It also has an FM radio that can be used as part of the alarm if you so choose. There are also 7 colors to choose from, 6 nature sounds that can accompany the light alarm, and 10 different brightness settings.
Value
This one is a few dollars less than most of the other products on this list but has pretty much all the same features as the more expensive ones.



100% 90-day satisfaction guarantee
Powered by wall plug of included USB cord
Snooze feature works well
Can't be powered by traditional batteries
What sets this product apart is that it comes with a 90-day satisfaction guarantee. If for any reason you're not happy with the product you can contact the company up to 90 days after you buy it and they will refund your money, no questions asked.
Read more
Ease of Use
Users found this one to be really simple to figure out and operate. It also comes with a handy user's manual in case you have any questions.
Power Source
It can be operated either by plugging it into the wall or with the included micro-USB cord.
Versatility
The FM radio allows you to wake up with music if you want, but you don't have to. It can also be powered by just the internal battery once it's fully charged which allows you to travel with it or take it camping.
Value
It's about the same price as most of the other options on this list.
Criteria Used for Evaluation


Use
Light-based alarms are the newest advance in alarm technology and while they are hard to find, there are some great options out there.
We favored light alarm clocks that are ultra-easy to use. We break down how each clock flows through its sunrise simulation, including the extent to which you can personalize the experience. We highlighted maximum light intensity, brightness settings, length of time the simulation goes for, and if these settings are adjustable.
Due to the newness of this technology, a large number of currently available light alarm clocks are not consistently durable. Our list features products with reputable longevity and solid backing from warranties.
One important aspect of light-based alarms is that while they are new and still in the early developmental stages, they are still proving to be very user-friendly in most cases. This is an important factor to consider as it can make or break how well it responds to your wants and needs and how well it fits into your day to day schedule! We took this into consideration too as we developed our list of light alarms and made sure we selected models that are user-friendly.


Power Source
The power source is a critical aspect of your alarm because you want something that is reliable.
The light alarm clocks on our list feature multiple powering sources ranging from plugs to batteries to charging via USB cable, in addition to combinations of sources. We want to ensure that you know your powering options to help you decide which clock will work best for your lifestyle. As advances in technology and design for light basedd alarms continues we can experct more options to become available when it comes to available power sources.


Versatility
Having options is alwaysa good thing, especially when it comes to how you want to wake up each morning.
Our list features light alarm clocks that have multiple other roles. Most work well as a nighttime reading lamp or night light. Each of these products has unique alternative functions, and we think these are important to mention. If you want sunset simulation, we've mentioned this in the versatility section. It's also helpful to know how many different ways you can use your wake-up light before diving in for the investment.


Value
As with anything you invest in, you will want to make sure you are getting a good value for your money.
We chose products that are price effective and worth their investment both in the short term and the long term. These clocks vary in personalization options and versatility, and these factors work in conjunction with pricing to produce valuable investments. Again, each clock on this list had to pass through our durability standards to make it here. We did our best to share with you products that will hold up over time and are backed by solid customer satisfaction policies.
Expert Interviews & Opinions
Most Important Criteria
(According to our experts opinion)
Experts Opinion
Editors Opinion
Users Opinion
By Default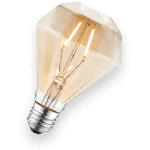 Portability
One of the best things about these light alarms is that they are really lightweight and portable--so you can take them with you wherever you go. This is especially important for those of you who travel a lot and want a light alarm you can rely on.
Oversleeping or under sleeping--which is worst?
The truth is that sleeping too much or too little is not healthy. Your body needs to get just the right amount of sleep, which can differ from person to person--yes, some of us need more or less sleep than others. A light alarm can help regulate your sleep and ensure you get up at just the right time!
Other Factors to Consider


Bottom Line
Two further considerations to make when selecting your light alarm clock are personal light sensitivity and aesthetics.
People experience varying levels of light sensitivity. This is an important factor to consider when looking at the range of light intensity and brightness settings for your light alarm clock. Some of these clocks do not allow you to adjust the light intensity. If you are uncertain about your personal light sensitivity, you may wish to opt for a light with more personalization options.
Aesthetics are a factor we really don't touch on in this list, but that can be very important. Think about if you want a round shaped light clock or an angular one. Some of these are spherical clocks, while others look more like a mini sun with a secondary clock feature. Each model will have its own look and feel both when it is on and when it is off. So consider what excites you the most and what appeals to your senses.
Frequently Asked Questions
q:

What is the best color of light for a light alarm clock?

a:

The simple suggestion is to choose the warm tones that best simulate the sunrise to keep your sleep pattern in line with the natural benefits of the light alarm clock. That being said, everyone is unique and it may be worthwhile to experiment with different hues. Who knows which colors you will most positively respond to?

Additionally, when selecting the color you'd prefer, remember to take into account your sleep space. Different architecture, colors, and textures can cause specific shades of light to look different, and it is difficult to tell how this will affect how you will wake up.
q:

Can light alarm clocks positively impact people who experience seasonal affective disorder (SAD)?

a:

This is a popular topic in current research. Thankfully, some of this research shows that sunrise simulation decreases sleep inertia and positively impacts cognition, performance, and mood for people who experience SAD. Some researchers have even found that the impact of dawn simulation resembled that of bright light therapy. To this extent, the sunrise simulation could potentially serve as another option for those being treated with bright light therapy.

While the research looks bright, be certain to talk with your care provider before outright replacing your ordinary therapeutic measures with a light alarm clock.
q:

What are the benefits of the sunset simulation feature that some of these clocks have?

a:

Much like the benefits of the sunrise function, the sunset simulation setting is there to help your body sleep more naturally. When you flip the light switch and go suddenly from light to dark, your body isn't suddenly ready for sleep. The gradually lowering light works your body into a more comfortable state when compared to a swift transition.
q:

Are light alarm clocks a good option for heavy sleepers?

a:

They can be! Some people feel that their natural response to lights coming on when they are sleeping is to just roll over and cover their head with the blanket, thus averting the light. But oftentimes the combination of sunrise simulation and a sounding alarm will be enough to wake a heavy sleeper. Some heavy sleepers find themselves arising without the use of a sound alarm.

Your body may need time to adjust to waking up via sunrise simulation. Just experiment with the types of sound and the volume of your backup alarm (the sound portion of the light alarm clock). You may eventually find that you don't even need it.
q:

What is sleep inertia, and how do light alarm clocks help with this issue?

a:

Sleep inertia is a more scientific term to describe morning grogginess. It specifically refers to the phenomenon of the brain not fully activating all at once when you first wake up. So some parts of your brain are functioning well, but other parts can take from 15 minutes to four hours to reach optimal operation. Sleep inertia occurs most severely when you wake up directly from a slow wave or deep sleep state.

The biggest help that the light alarm clocks offer with sunrise simulation is a gradual awakening. The intention here is that you will be lulled from deeper states of sleep into lighter states, and eventually wake up feeling refreshed as opposed to groggy.
q:

What's wrong with waking up directly from a deep sleep state?

a:

Anyone can tell you that it is generally unpleasant to be suddenly awoken from a deep sleep. The jolt of adrenaline can be shocking as well as upsetting. Your performance is influenced by your hormones and body chemistry. Which means if you are unbalanced it is unlikely you will be running your best. Not to mention that this will also probably negatively affect your mood. Your morale also has a direct impact on your performance. This means a more gentle waking experience, rather than abruptly leaving deep sleep, will have a wholly positive impact on your morning run.
Subscribe to our newsletters