10 Best Long Sleeve Shirts for Running Tested
last updated:
Jul 20, 2020
Regardless of the season we are in, its never a bad time to stock up on the best long sleeve running shirt! If you have been running for some time you know that it's important to have these around for the
winter
,
trail running
, or when the weather decides to surprise you.
It's also important to remember that just because a shirt has long sleeves doesn't mean that it won't keep you cool and dry. Many of the best long sleeve running shirts are moisture-wicking and fast drying, so you won't have to worry about them sticking to you or weighing you down.
Whether you are just looking for protection from the sun or something for the cooler weather, we have you covered. Our top 10 list of the best long sleeve running shirts are the best selections you have to choose from.
Take a look!
In a Hurry? The test winner after 9 hrs of research

Vapor Apparel Performance
Why is it better?
Affordable price
Lots of color options
UV sun protection
PURE-tech moisture wicking technology
Anti-Microbial technology
Lightweight
comfortable
Loose fit
In a
Hurry? Editors choice:

Test Winner: Vapor Apparel Performance

3
Researched Sources
1.2K
Reviews Considered
9
Hours Researching
15
Products Evaluated
Durability
Comfort
Style
Materials
Breathability
By Default
Our Favorite long Sleeve Running Shirts
Criteria Used for Evaluation


Durability
Durability is always an important aspect of any gear you buy. You want to be able to say that your money was well spent and that you got something that lasts for. The way we look at durability takes this concept slightly further. We want to know that the durability of the shirt can provide its wearer with protection as well. If your product can't endure the elements, then it won't stop them from affecting you.
We looked into those designs that didn't loosen, rip or stretch during use. We also looked into those that washed well. Washing can add additional wear to any piece of clothing, but especially to specialized athletic wear. We want to include only shirts that do well with washing and last just as long no matter what.
It is also important to mention here that the overall durability of your long sleeved running shirt will also depend on you. In order to get the most out of it, you will need to care for it appropriately--a good way to do that is by using laundry detergent made for athletic clothing. Remember, if you take care of your running gear then it will also take care of you.


Comfort
Comfort is something we take seriously in regards to our considerations for a number of reasons. Firstly, its a standard of quality. If a brand can't effectively design and produce something comfortable, the most basic of tenants in clothing design, then their ability to manufacture shirts with a wide range of attributes needed by athletes is questionable.
Comfort is also more than just an individual finding wearing clothes enjoyable. Comfort is also about the functionality of the gear. Comfortable wear means that the design took into accounts fabric and seam placement that can cause chaffing. Chaffing and irritation can not only noticeably affect your performance but also can lead to serious skin infections.
These are the reason we take runner comfort seriously. We only want gear on our list that will keep you healthy and have you performing at your best. Because, at the end of the day, the most important thing to expect from anything you wear--whether it is running attire or everyday wear--is that you feel comfortable and able to move freely.
To end this topic, I want to make sure to reiterate that you need to make sure you look out for your specific comfort needs. Although we evaluated each of the long sleeve running shirts we chose to feature on this page by their overall comfort, that doesn't mean that there is a single collection that will work for everyone. If there were, there would be no need for a top 10 list to begin with!


Breathability
Breathability is a delicate subject when it comes to performance gear, especially when engaging in cardio. All aerobic equipment should feature enough breathability to allow the user to stray refreshed. We consider this factor to be of extreme importance. The lack of breathability will result in the concentration of heat in certain spots of the body.
For instance, heat concentrations might happen in the armpit areas. Additionally, the lack of breathability will have a negative impact on your performance. While compiling our list, we looked for high standards of breathability. The shirts should include light and breathable materials such as mesh and linen.
At the end of the day, you need to make sure you get a long-sleeved running shirt that is breathable enough for your needs. If you know you sweat excessively, or if you want something you can hike in when it is warmer outside, then you will definitely want to take a close look and make sure you get a highly breathable running shirt.


Materials
Materials play an important role since they tie heavily into every other considered criterion on this list. They determine the construction and durability within their quality. They certainly play a heavy hand in comfort as well, and not just in how they feel. The materials also factor into how products breathe and deal with moisture which also strongly influences comfort.
Is it moisture-wicking and/or fast drying?
A lot of athletic shirts nowadays are moisture-wicking and/or fast drying. This means that they will wick away your sweat and dry quickly to ensure that you stay cool and dry during all of your runs. This feature also ensures your shirt lasts longer. When looking for a shirt you should make sure it is made of moisture-wicking materials to ensure your comfort and its durability.
Does it feature a seamless design?
If you are tired of running shirts that make you chafe or develop blisters then you may want to consider getting a shirt that features a seamless construction. If it is seamless it means it doesn't have several pieces attached to each other but instead is a single piece made into a shirt. Seamless shirts are not only more comfortable but they are also more durable as well.
UV Protection
Just because it is cold out--or just because you have a long sleeve shirt on--does not mean that you don't need to be protected from the sun. Regardless of the temperature or season, as runners, we need to make sure to protect ourselves from the sun's harmful rays. If you know you will be out in the blazing sun for extended periods of time, we recommend you check out the shirts we feature that offer UV protection.


Style
The design of a product is a straightforward attribute that covers a lot of territory when it comes to long sleeve shirts. We need to look at exactly what the product is capable of. It's breathability and ventilation in relation to its performance. Does it have any liners and are they placed well? How are this brand's standards and sizes and they are accessible to all runners?
Appearance is another aspect of design that we need to take into account. Now we obviously can't judge for preferences in appearance but we can judge color choice for other reasons. Those with bright colors or complex color placement, along with the placement of reflective materials and logos, are safer and more appropriate for night workouts.
These are the aspects we consider very seriously in the shirt's design before potentially placing it on this list. However, at the end of the day, our opinion is not the only one that matters when it comes to the style of the shirt. Remember to take your own needs and preferences into consideration and pick a shirt that you like.
Expert Interviews & Opinions
Most Important Criteria
(According to our experts opinion)
Experts Opinion
Editors Opinion
Users Opinion
By Default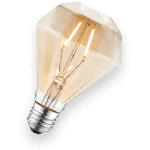 Reflectivity
Consider choosing a long-sleeved running shirt with reflective accents if your run in low light or dark conditions. There are now also good aftermarket options that allow you to customize your favorite gear with reflective features.
Proper Fit
Be sure to select your proper size. If your shirt is too loose or stretched too tight it may lead to chaffing and will not perform up to standards. This will be easy if you're buying in a store but if you order online read the sizing chart carefully, look for some reviews from people with a similar body type, and try to order from a reputable seller with a good return and/or exchange policy.
Other Factors to Consider


Protection
Running is an activity that can be performed in a very wide variety of surroundings. Long sleeve shirts are not an exception. Knowing this, we looked for gear that can provide enough protection in almost any situation or surrounding. There are many factors that contribute to the general protection offered by this gear. For instance, a material's resistance to sweat and unwanted odors help to maintain hygiene.
Protection from the sun
Another important factor to consider is protection against the sun. This not only covers normal sunny day; it also offers and the additional layer of protection to your body with UV protection. The sun can be harmful under certain circumstances, such as frequent exercisers that workout during sunny hours.
Protection from your environment
A lot of runners who like to hit the trails or technical terrain often rely on long sleeve shirts to protect them from ticks and other bugs. If this is you, you may want to consider shirts that fit more tightly so they protect you from anything getting in from any of their openings. If you aren't hitting bug-infested areas and prefer to stay on the road you won't have to worry about this too much.
Protection from the climate
This is especially important for any of you that live in areas where you experience extreme temperatures of heat or cold. If you deal with hot temperatures you may think you don't need a long sleeve shirt but, believe it or not, there are models that will keep you well protected.
On the other hand, if you live in frigid temperatures, or have really cold winters, you will need a long sleeve shirt that offers additional thermogenic features as well as the option to layer up your long sleeve running shirt to your liking to ensure you stay nice and warm.


Value
Like everything in life, price matters. Whether we are on a budget or not, it is important that we remember to evaluate the value the item brings to the table before we purchase it--and the best long sleeve running shirts are no exception to this rule. Although price is a huge component in determining the value of your shirt, it's important that you look at it as a whole before making your final decision.
First and foremost, establish your budget. If you need to be strict to it then stick to it--but if you are a little flexible then remember that you may find something better that may cost a little more. So, don't shut it down automatically if it is slightly above your price range. Next, you will need to consider your own needs and preferences.
Take a look at the fit you prefer. Do you want compression shirts or are you looking for looser fitting clothing? Consider the weather and terrain you will be running in--will the shirt protect you from the environment you will encounter? These are all questions you need to be asking yourself before making your final determination on the value of your shirt so think about it carefully.
Frequently Asked Questions
q:

Our long sleeve shirts still breathable?

a:

Absolutely! First of all, just because a shirt has long sleeves does not mean that it is only for the winter months and cold weather. While a lot of the options on our list are for the winter, you will find that many of them can be used in the summer and warmer weather.

Many of the long-sleeved shirts that can be worn in the summer also feature additional cooling technology and are effective at wicking away moisture and sweat away from your body. So, to answer your question--yes, long sleeve running shirts are also breathable.
q:

Is it worth spending more money on the pricier long sleeve running shirts?

a:

One of the most important things you need to remember is that just because something is more expensive does not mean that it is better or that it will work well for you. If that were the case, then we would never recommend any cost-effective or incredibly affordable products on our site.

However, it is important to note that what you need to look out for is that the running shirt will fit your needs. If you have the budget for the higher ticket long sleeve running shirts--AND find that they are best suited for your needs--then go for it because they are great items as well.

You just can't assume that an item is better just because it is the most expensive.
q:

Can long sleeve running shirts be versatile?

a:

Absolutely! First of all, long sleeve running shirts come in a variety of different fits and styles. You can get slim-fit shirts as well as loose fitting shirts--if you want to layer, you will want to make sure you get a size that will allow you to layer over or under, depending on what you want.

Moreover, many of the long sleeve running shirts featured on our list can be used in both warm and cool weather. These shirts won't be a good fit for the extreme of either climate--however, they are a great versatile option to have for those periods in between seasons.
q:

Do these shirts offer any additional warming or cooling technology?

a:

The most beneficial feature about the best long sleeve running shirts is that they are specifically designed for runners to run in. The shirts that are made for warmer weather will offer additional cooling technology, fast drying capabilities, and even UV protection.

On the other hand, if you are buying a long sleeve running shirt for the winter, you will find that although they still keep you cool and dry while also ensuring that you stay toasty and warm during the frigid temperatures.
Subscribe to our newsletters